Linked by Rail: All Aboard to Sykesville and Mt. Airy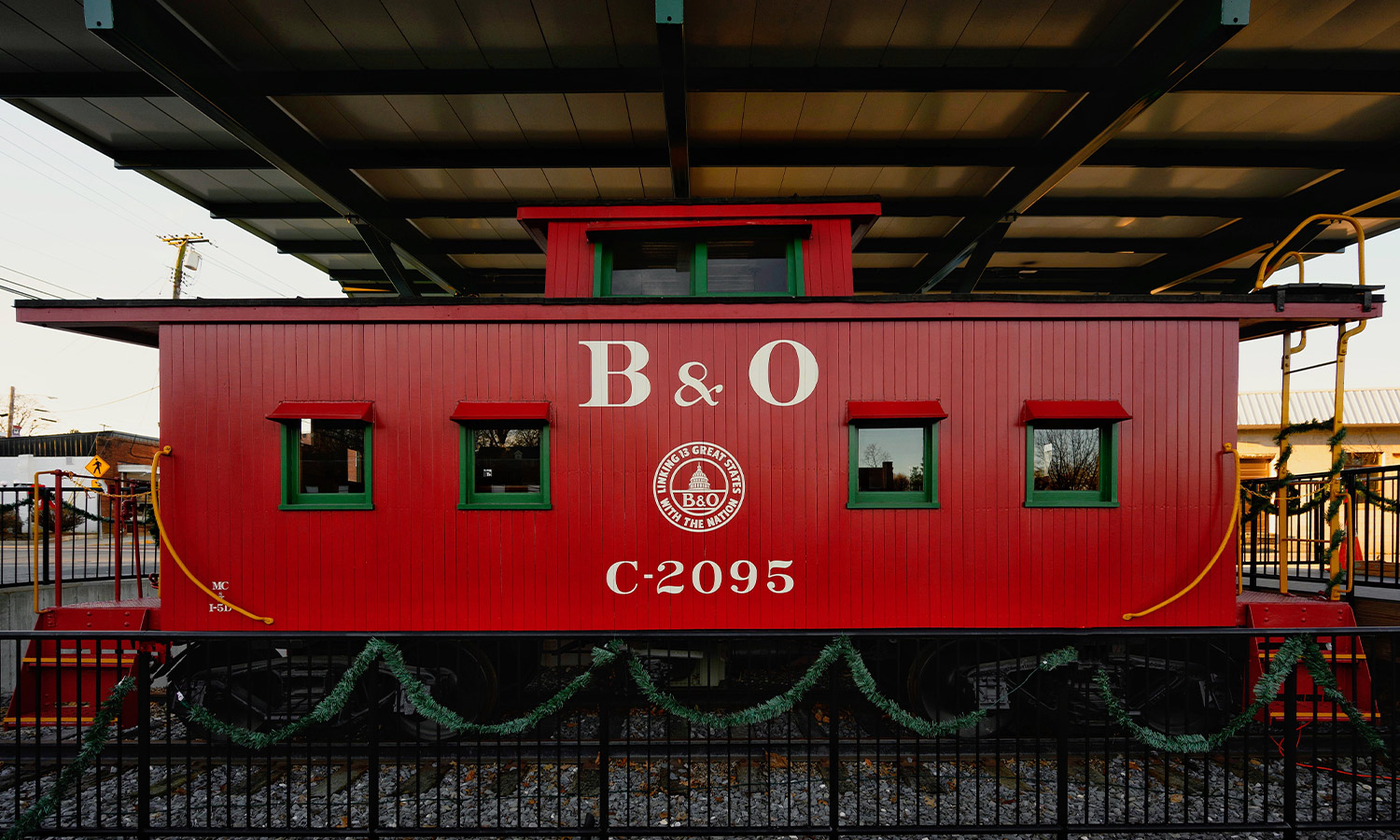 In Sykesville and Mt. Airy, trains are everywhere. 
Today the two Maryland towns' historic railroad cars sit dormant, serving mostly as useful backdrops for photo-snapping tourists. But from the early nineteenth century until the 1950s, the Baltimore & Ohio Railroad connected these two quaint villages — to each other and to the rest of America. 
The towns were stops along the B&O, which carried cargo and passengers back and forth from the railroad's eastern terminus in Baltimore harbor to points west including Pittsburgh, Chicago, and St. Louis. Sykesville and Mt. Airy were station towns: places to rest overnight at a local inn or grab a meal. If neither seems far enough from downtown Baltimore (around thirty miles away) to warrant a stopover, keep in mind that in the early years of operation the trains, pulled by horses until the steam engine was perfected, moved a lot slower than they do now.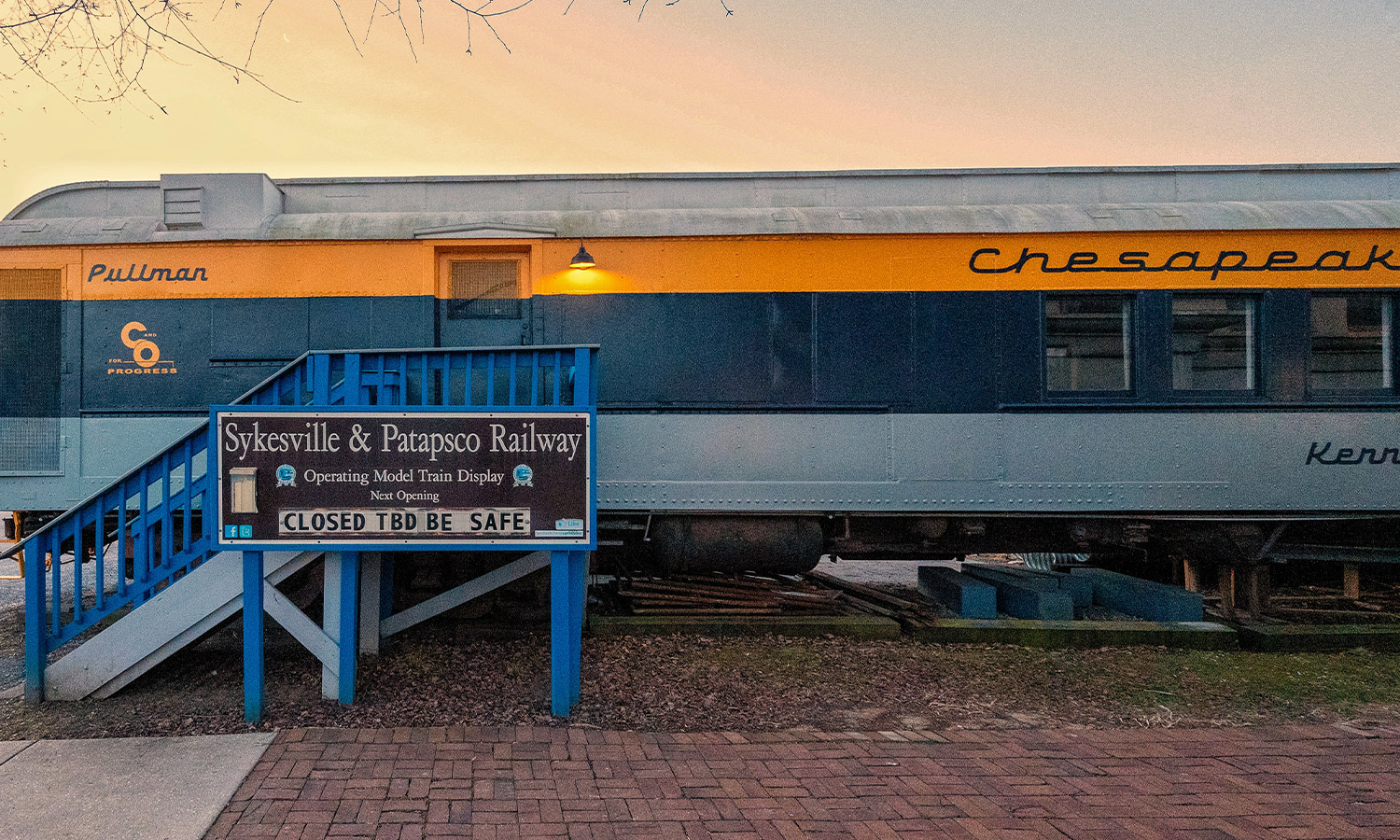 Steps from the north fork of the Patapsco River is the Sykesville & Patapsco Railway Inc. model train exhibit, fittingly housed in a gleaming blue-and-yellow, Chesapeake and Ohio passenger Pullman car. The non-profit organization features model trains of four different scales. (Unfortunately, the exhibit is closed temporarily because of COVID-19.) In Mt. Airy, model train aficionados will surely enjoy The Train Depot, which buys and sells complete model sets of more than a dozen brands, including Lionel, Atlas, Tyco, and American Flyer.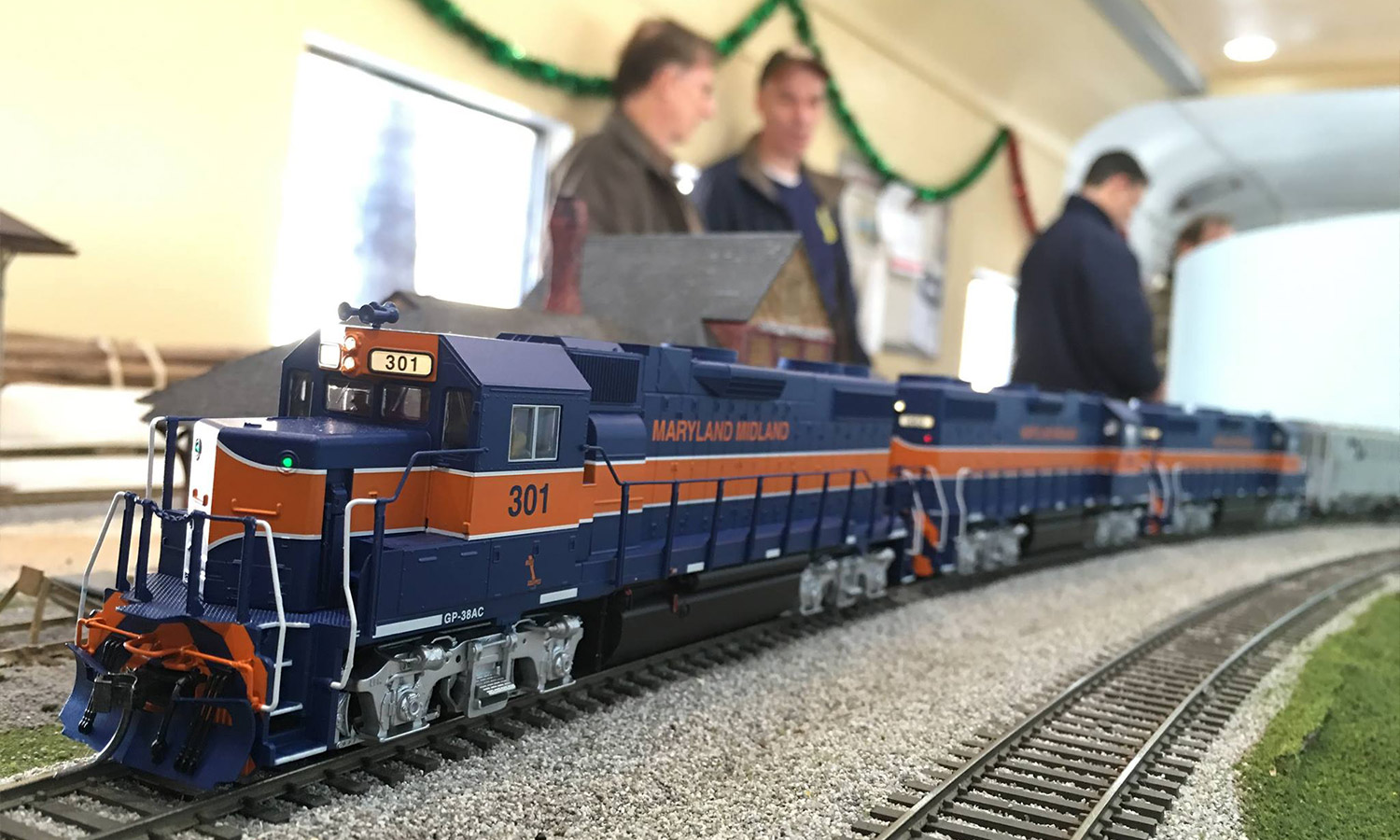 The B&O line ended its passenger service to Mt. Airy and Sykesville in 1949. Ten years later the commercial line was abandoned, too. Sykesville's tracks are still in place for CSX and other cargo trains that pass through downtown. Mt. Airy eventually removed its rails but keeps an important memento of that long-gone era: A bright red, restored B&O caboose with the railroad's motto—"Linking 13 Great States With The Nation"—emblazoned on the side.
Although downtown Mt. Airy suffered three major fires between 1902 and 1925, the saddest moment in the history for both the town and its Sykesville neighbor was the "Black Friday Flood" on July 24, 1868. 
Fittingly, a train was involved.
Early that morning, rains across eastern Maryland filled every creek, tributary, and feeder river of the Patapsco. The waters rose too fast and too violently for citizens in the pre-telephone era to be alerted to move to safer ground. 
A pre-dawn train carrying 60 passengers departed Mt. Airy that morning, eastbound for Baltimore. The train didn't get far: It made it only a few miles toward Sykesville before a massive mudslide literally stopped the train in its tracks. 
The passengers on board may have been among the luckier locals. The flooding that ensued eventually killed 50 people and destroyed an estimated 2,000 homes along the Patapsco River valley, from rural towns to the heart of Baltimore. Floodwaters so decimated Sykesville (then located on the river's Howard County side) that the town rebuilt itself on the opposite, higher Carroll County side where it remains to this day.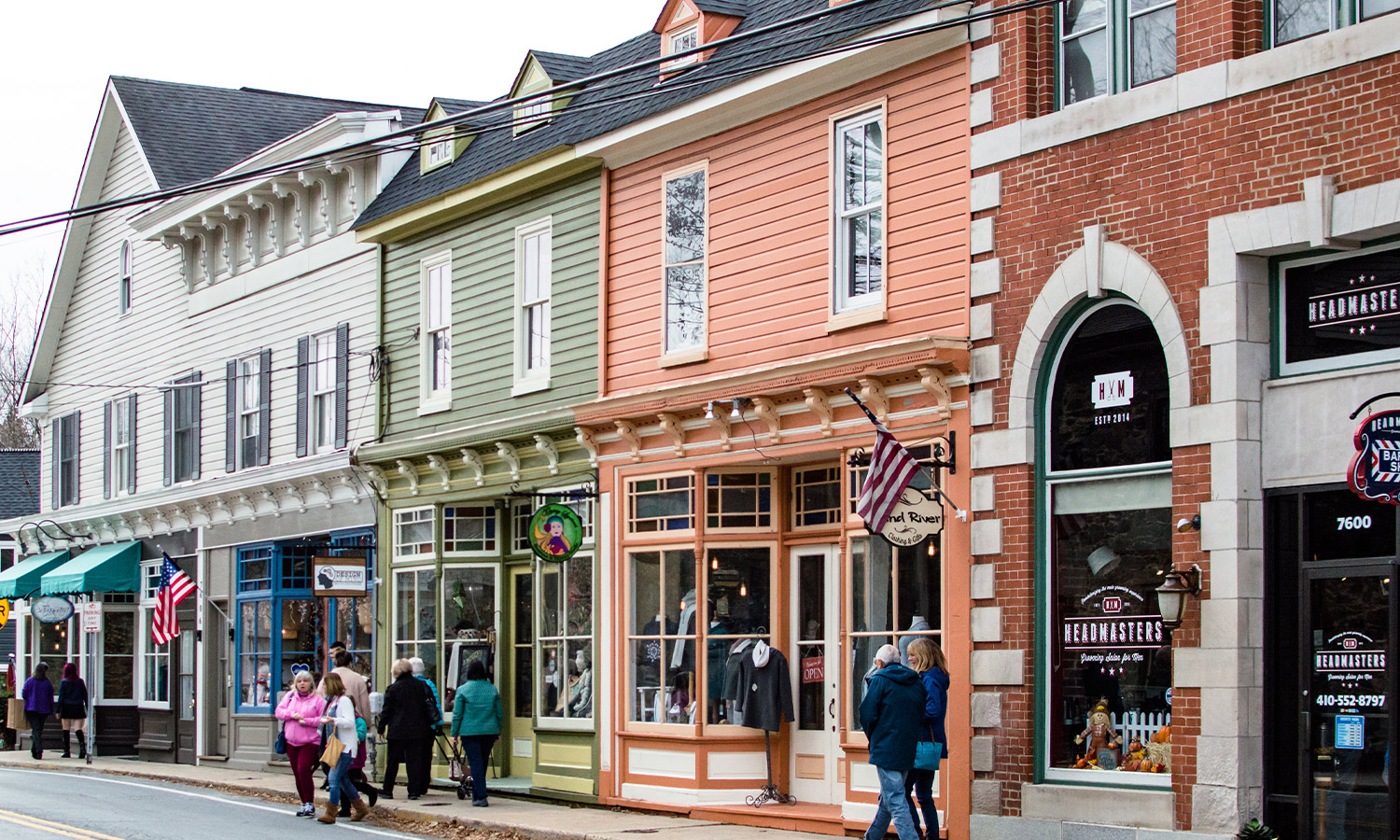 Today, Mt. Airy and Sykesville are two of Maryland's most charming small towns, and they're also both part of the Main Street Maryland Program. Just a short, pastoral 15-minute drive from each other, their main streets are filled with restaurants, boutique shops and, of course, plenty of railroad history. Although I-70 is the fastest way to drive from one to the other, the slower but more pleasing path is to take the scenic Carroll County roads.
Visitors to Sykesville will enjoy the aptly named Sykesville Station, a restaurant in the converted Sykesville train station completed in 1884 by B&O architect E. Francis Baldwin. Its exteriors painted brightly in garnet and gold, the building's interiors are bathed in the multi-colored light that streams through its original stained-glass windows. The restaurant serves food cleverly grouped in categories (e.g., "Engine Starters" and "Cargo Sides") that pay tribute to the building's storied railroad history.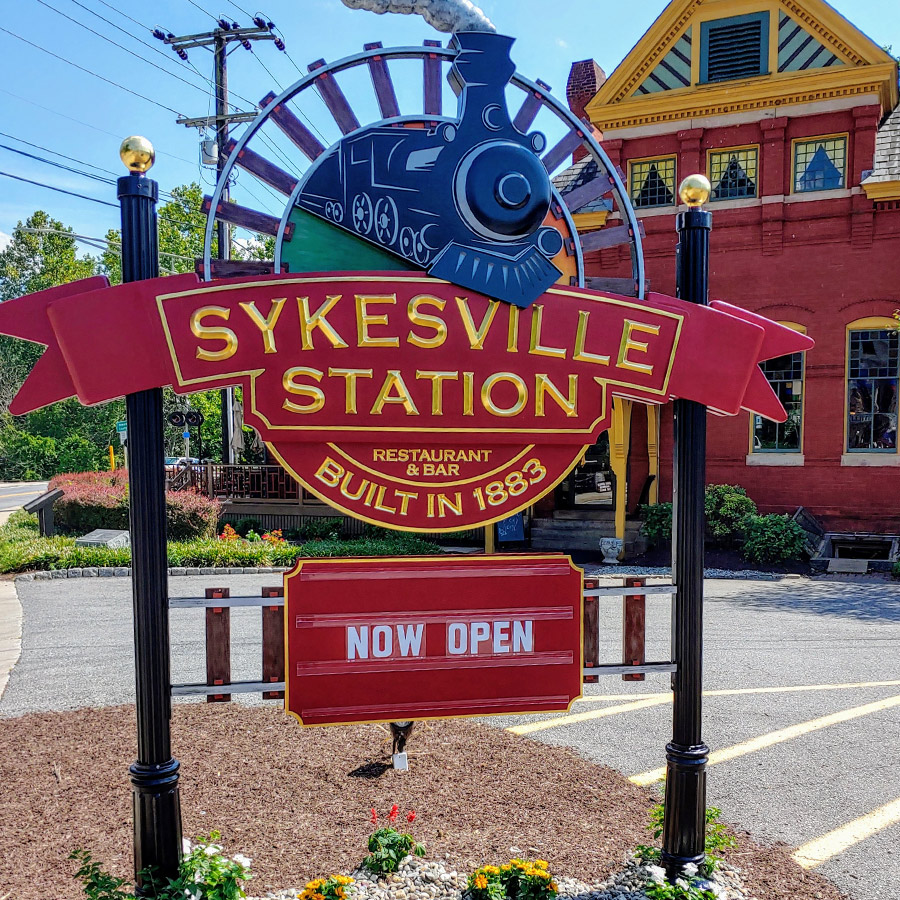 Patio diners are close enough to hear the calming murmur of the Patapsco, which runs alongside the restaurant. At most knee-deep on dry days, it's hard to imagine this tributary rose high enough to destroy the town 152 years ago. 
Walking up Main Street from the river, visitors can sample hand-crafted distilled spirits at the Patapsco Distilling Company. Opened in 2017 by Towson University alum Scott Jendrek, the distillers are taking pre-orders for the first bourbon barreled in Carroll County since Prohibition. Head further uphill, past the town gazebo, and the Town House that towers above Sykesville comes into view. Converted from a private home, the city's office building includes a brick walkway out front featuring names of the town's war veterans.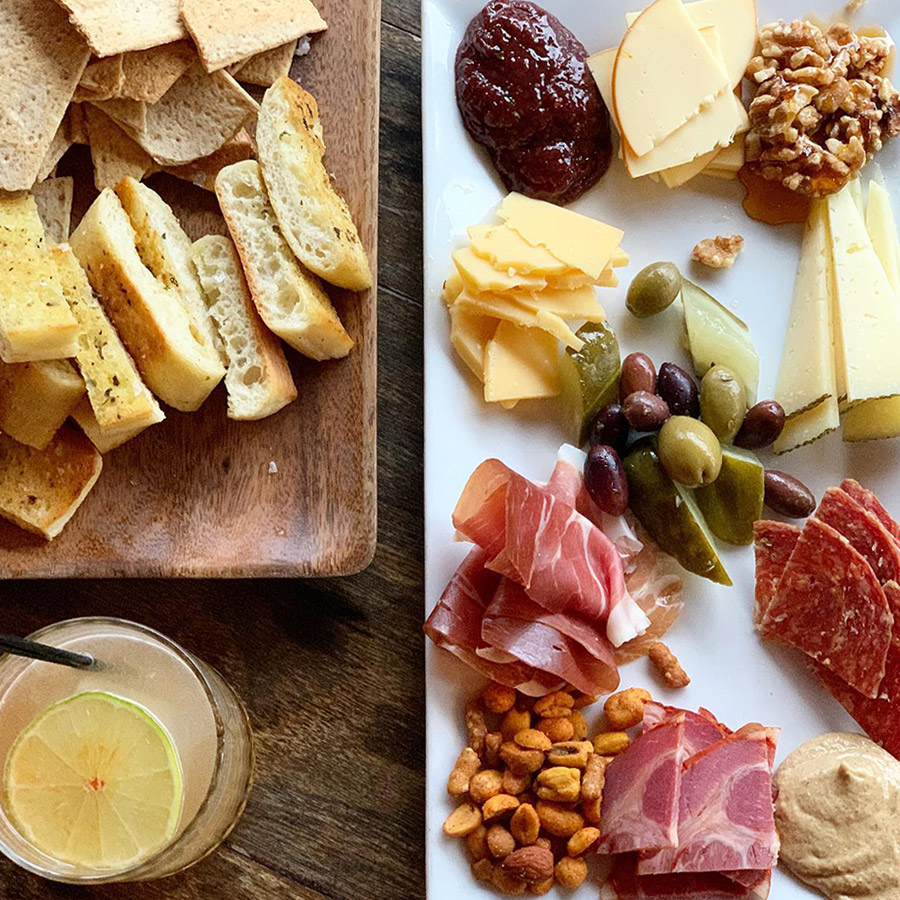 Pop across the street to Market Tavern to load up your charcuterie board with select meats and cheeses. Finish the Sykesville circuit by heading down Oklahoma Avenue to treat yourself to a café au lait and sweet crepe on the porch at The French Twist. 
Main Street in Mt. Airy will also appeal to those in search of a nice meal or a shopping deal. 
Ladies with an eye for style will feel at home at Déjà Vu Boutique. Catch your breath and warm your feet with a seat near the brick oven at Laurienzos, a family-owned restaurant that serves up tasty pizzas and paninis.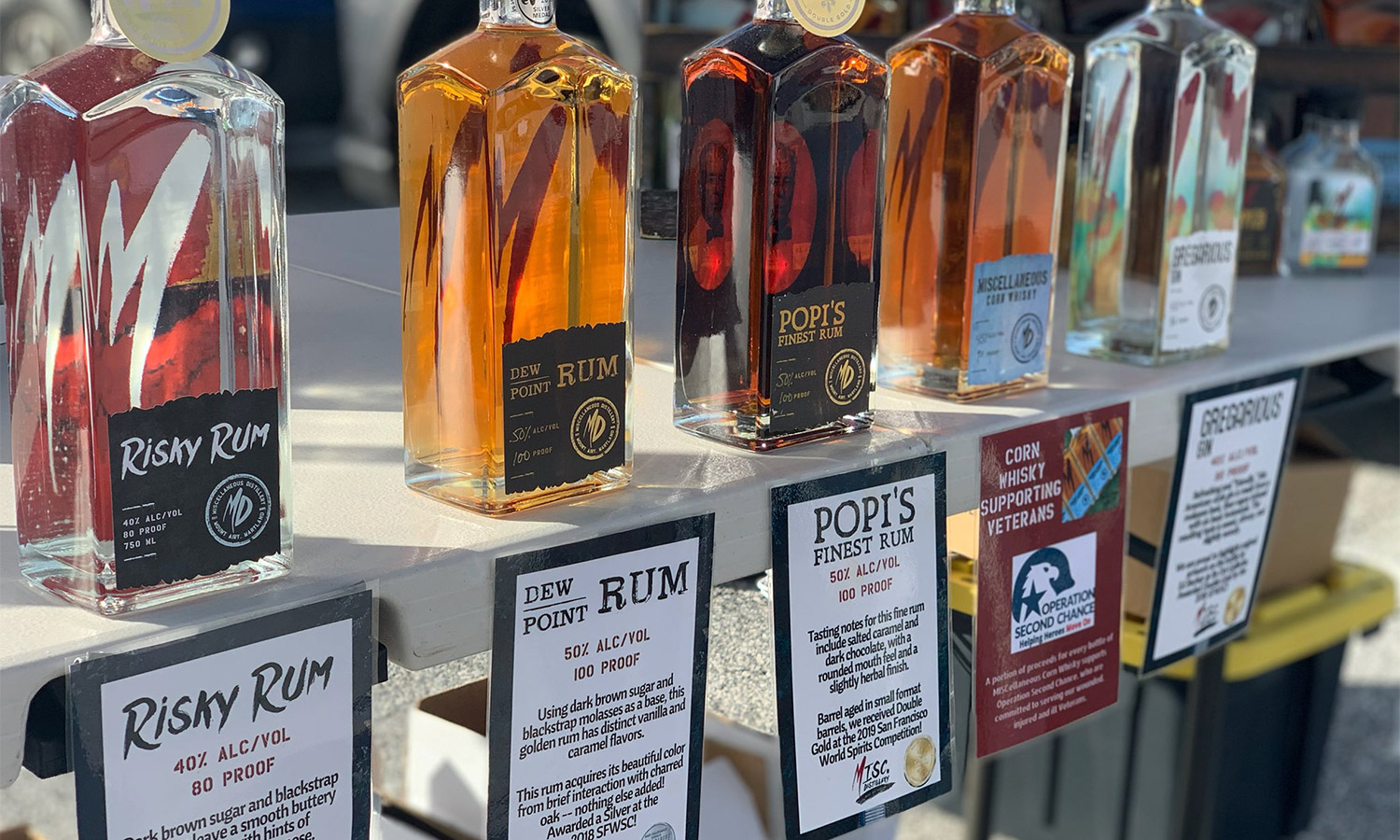 Finish the day by raising your "spirits" at Dan and Meg McNeill's Misc Distillery. If your preferred buzz is a sugar high, grab a cupcake (or a dozen!) from Diane's. Either way, behave yourself because all the shops are within shouting distance of the State Police barracks located in the town's historic Flat-Iron Building.
Sykesville and Mt. Airy were once notable stopover towns for people and goods headed westward across the mid-Atlantic region and onward to distant, western outposts of pioneer America. Today, they provide visitors an excuse to spend a day transporting themselves back to the heyday of a fabled era, before the advent of cars and airplanes, when the railroad was still king.
---
Lead Photo: Pillar Photography
Tom Schaller is a political science professor at UMBC and freelance writer. He has travelled to more than 40 countries on all six inhabited continents. He can be reached at schaller67@gmail.com.