DWV (Driving While Vegan) in the DMV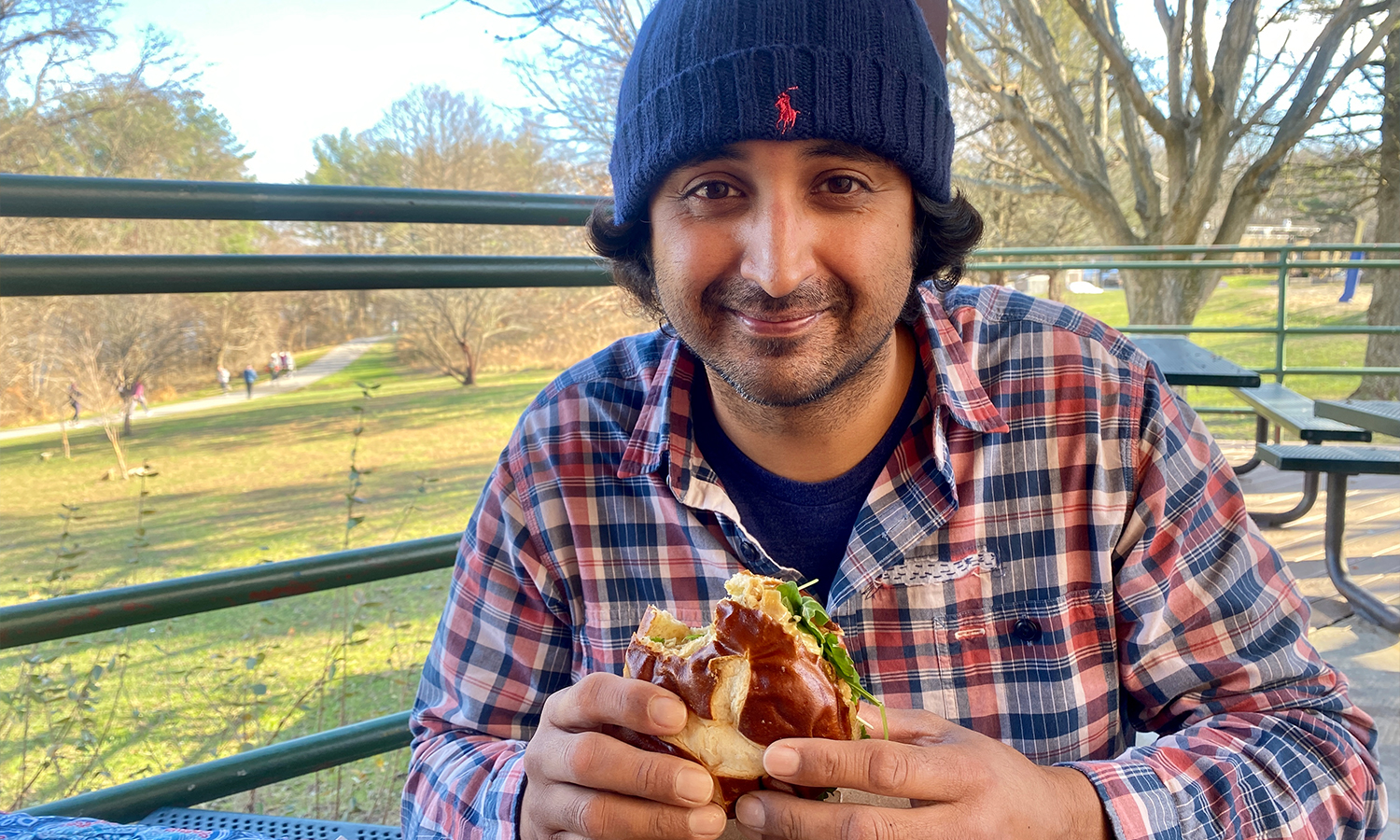 On a sunny morning, my husband (vegan) and I (not vegan) hopped into our Prius for a day of vegan eats, crisscrossing Montgomery and Howard Counties. Thankful that the mild weather would allow us to enjoy a picnic, we packed a blanket and drove down the winding Beallsville Road and Darnestown Road of Montgomery County's Agricultural Reserve toward the county seat.
As the road spooled beneath us, we revisited my husband's vegan journey, which started in 2012 for health reasons. He'd gained a lot of weight, noticed he was out of breath climbing the stairs, and had high cholesterol. Motivated by wanting to improve his health and enjoy a long life with his family, he went vegan and as the family chef, I learned how to cook plant-based meals.
Almost a decade later, he's still vegan, and I'm still learning new tips for making delicious and nutritious meals. Veganism has gained wider traction and now, thanks to research and pop culture, more people have it on their radar. This road trip was a nice way for the two of us to have a vegan-themed day date of snacks, lunch, and nature.
Fields and forests gave way to houses and highways till we arrived in Rockville to pick up some snacks for the road. When traveling vegan, it's important to bring snacks just in case your destination isn't vegan-friendly or your meal leaves something to be desired. The grand Victorians of old town edged into Rockville Town Square, its center street currently pedestrian-only for expanded outdoor dining. It's a nice spot for dining, and during the winter, ice skating at the outdoor rink (by online appointment).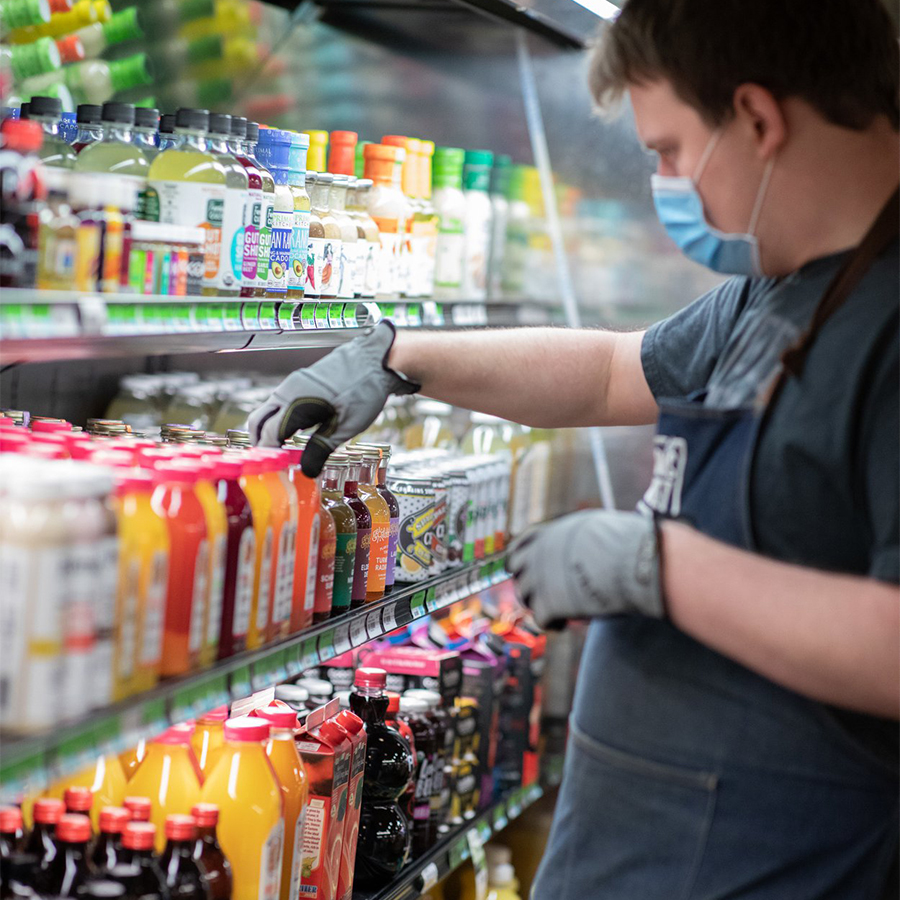 We stopped first at Dawson's Market, a locally owned grocery store that emphasizes organic and local. We had a delightfully creamy strawberry frappe and creme brûlée latte, both made with oat milk. The oat milk had a nice texture and flavor that harmonized with the coffee. We got some Snacklins to munch on, a vegan "pork rind" produced in Rockville. My husband opted for the crispy nacho, and I enjoyed the miso-ginger. They were pleasantly crispy and crunchy. I also couldn't resist picking up a carrot cake slice from Dodah's Kitchen, a local Afro-Vegan soul food company, to dig in to later in the day. During COVID, Dawson's offers online ordering and curbside pickup as well as in-store shopping.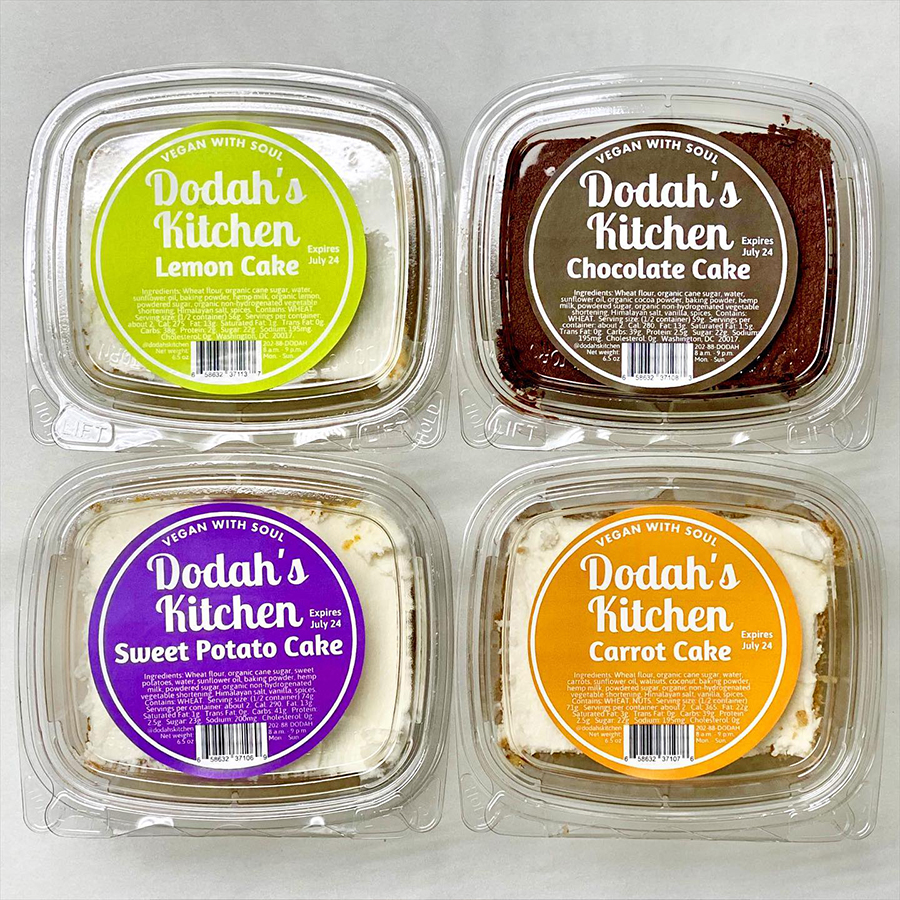 Rockville is a great place for vegan food, with a dizzying array of Asian dining options and markets, which often emphasize vegetables, including two vegetarian Chinese restaurants, Yuan Fu and Vegetable Garden. In addition, the Silver Diner has plenty of terrific vegan menu items and is ideal for dining with people who have various food preferences and restrictions. The locally owned fast-casual St. Veg is 100% vegan and offers a diverse menu, including gluten-, nut-, and soy-free items. When dining out, it's a good idea to let your server know up front that you are vegan; even menu items that seem to be plant-based may contain dairy or eggs.
Curbside pickup from Dawson's complete, my husband declared that he was hungry for more, so we headed toward our lunch destination in Clarksville on 495 and 95. We listened to a couple vegan podcast episodes centered on travel, Lean Green Dad #114, featuring the creator of the vegan travel app and website Happy Cow and Brown Vegan #75, covering simple vegan tips for traveling. Traveling while vegan can be a challenge, especially depending on your destination, so looking up restaurants ahead of time on travel apps like Happy Cow and Yelp can prevent dining disappointment. There have been many times we vacationed in rural spots and my husband had to have a side salad and fries for dinner because the menu was so meat-centric. Sometimes being proactive is the best strategy, especially if you want to avoid fast food — on long road trips, we love packing a cooler for roadside picnics that are way more satisfying and nutritious than any drive-through.
Upon reaching Great Sage, a fully vegan restaurant, we had plenty of food for thought to chew over but our bellies demanded satiation. The busy shopping center where the restaurant is located also features multiple businesses with a heart: Roots Market; Red: Wine, Beer, & Spirits; and Nest Natural Home. These businesses are collectively known as Conscious Corner for their emphasis on ethics. Roots Market has extensive vegan products, Red stocks earth-friendly beverages, and Nest offers ethically produced gift items and clothing.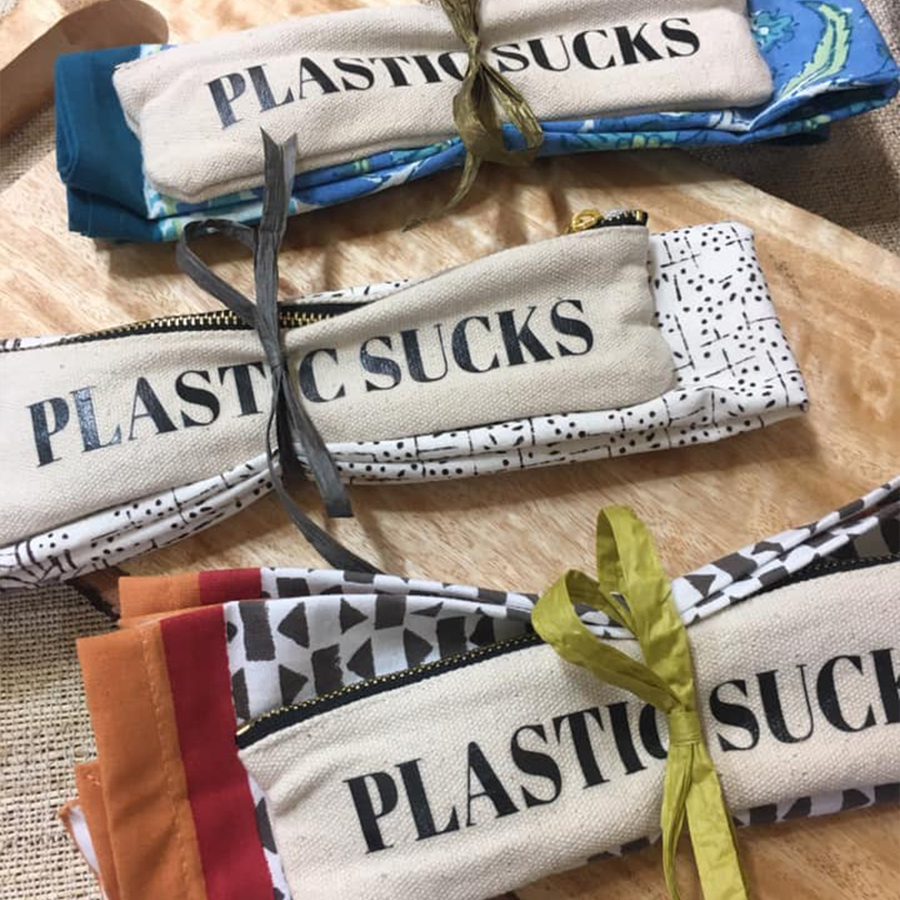 While closed to indoor dining, Great Sage offers a side patio with spaced tables as an on-site dining option. After ordering our lunch via phone, we popped into Nest for a look, enjoying their vegan cookbooks, accessories, and home goods. We came out with some unique Christmas gifts and stocking stuffers. 
We took our food down the street to Centennial Park, recommended by someone at Great Sage as the closest picnic spot. Though the sunny weather had plenty of people out at the park, we were able to find a spot well away from others overlooking the large lake. Unpacking our bag, I was happy to see that Great Sage's takeout products and cutlery are compostable items—after all, being vegan isn't just about animal ethics but care for the earth as well. Consider getting your own reusable straws, cutlery, and water bottles for travel; Nest Natural Home offers high-quality and durable options.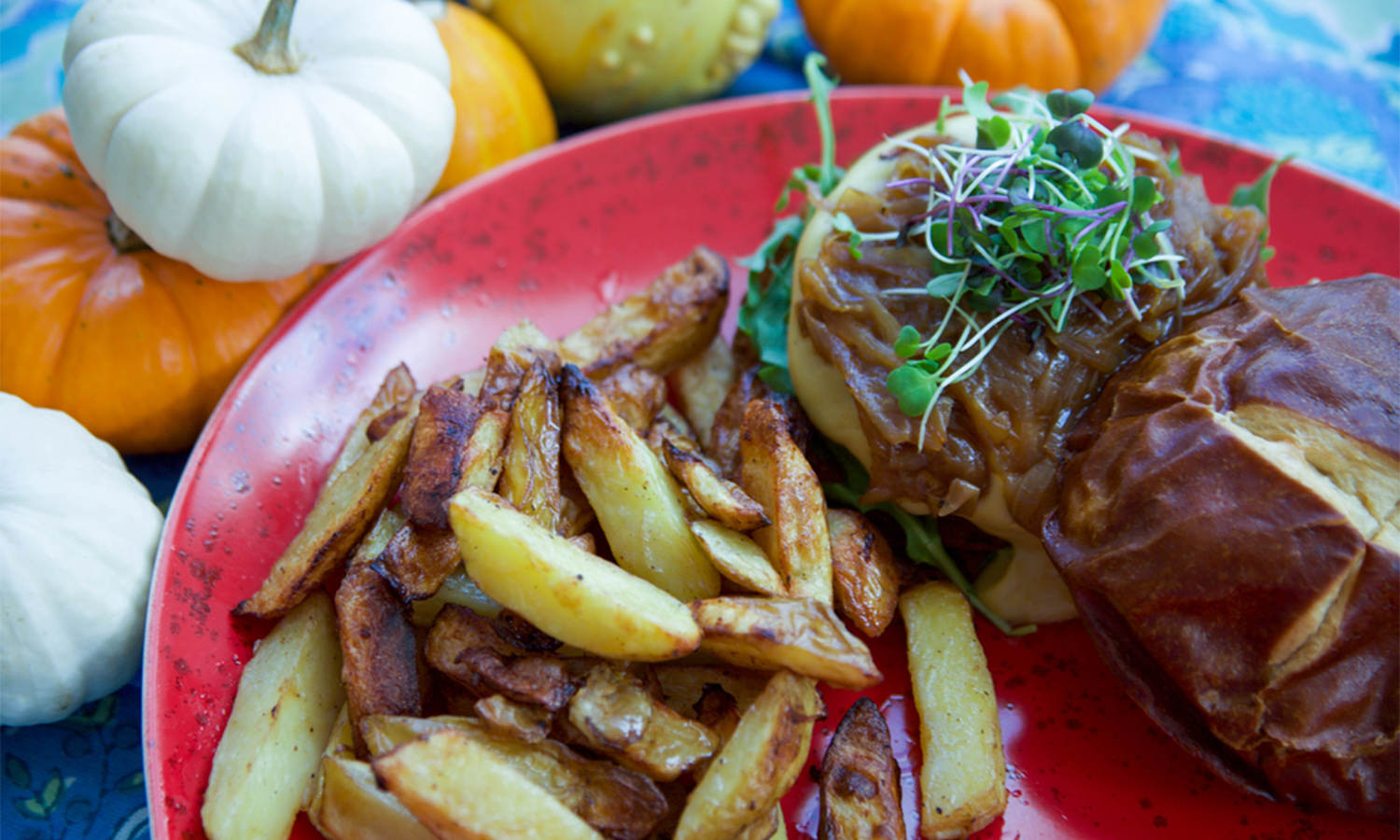 My husband dug into his French Onion burger, served on a pretzel bun and featuring a creamy vegan cheese sauce with seasoned steak fries on the side. (He proclaimed it delicious.) I enjoyed a lemony and cheesy artichoke spinach dip with toasted baguette slices and a simple and crisp Caesar salad. The Caesar salad dressing had a complex umami flavor, even without the anchovies. We both appreciated that our vegan cheeses were creamy and smooth. Often vegan cheese can be gritty or gloppy and Great Sage's was not. The breeze ruffling our picnic blanket didn't interfere with our enjoyment of the moist and flavorful carrot cake purchased earlier in the day. 
We had hoped to walk around the lake after our picnic but the warm weather inspired too many others to do the same, so we opted to take scenic Brighton Dam Road and Brookeville Road home. We enjoyed the scenery of Brighton Dam, passing over it and past the azalea garden on its banks. Our car purred through historic Brookeville, US capital for the day during the War of 1812 (also a stop on the Underground Railroad). We continued past Olney's Oakley Cabin African-American Museum and Park and Derwood's Agricultural History Farm Park.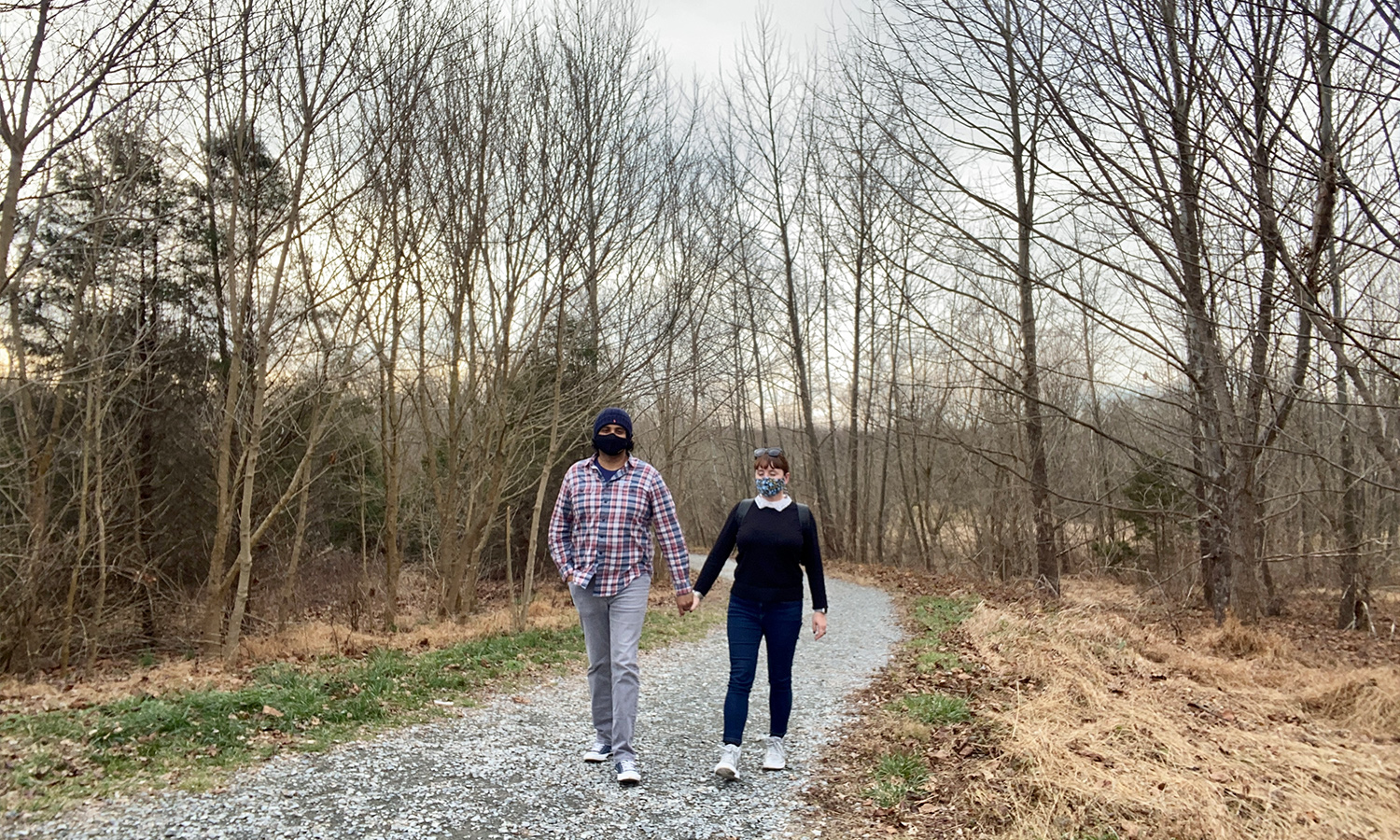 As we drew closer to home, we stopped at Seneca Creek State Park, off Route 107, for a quick hike along the winding creek. This late in the afternoon, there were few visitors and we were able to enjoy plenty of elbow room and soak up some nature.
It seemed our journey had come full circle; we started in the west end of Montgomery County's Agricultural Reserve, passed through its east, and returned home to the west. For a day of vegan eats, it was only fitting that we began and ended our road trip grounded in our local agricultural history. 
---
Lead Photo: Christine Rai
Christine Rai is a funky professor, writer, and artist who lives in Montgomery County with her family. She loves discovering fab flavors, exploring cool places, and savoring learning. Follow her adventures at www.christinerai.com.