Star Bright Farm: An Inspiring Bright Spot in Baltimore County

On a recent outing to Star Bright Farm, I couldn't help but feel I was navigating terrain reminiscent of the Yorkshire Dales in England, as seen in the PBS hit show All Creatures Great and Small. My husband and I set out on a late afternoon in March for the farm in northern Baltimore County in White Hall, Maryland. We traversed winding roads, picturesque farmland, charming stone walls, and cottages big and little. As we made the right-hand turn onto Garrett Road, the sun had begun to lower in the sky, and its rays illuminated the red barn and lavender fields. I could tell we were in for a treat.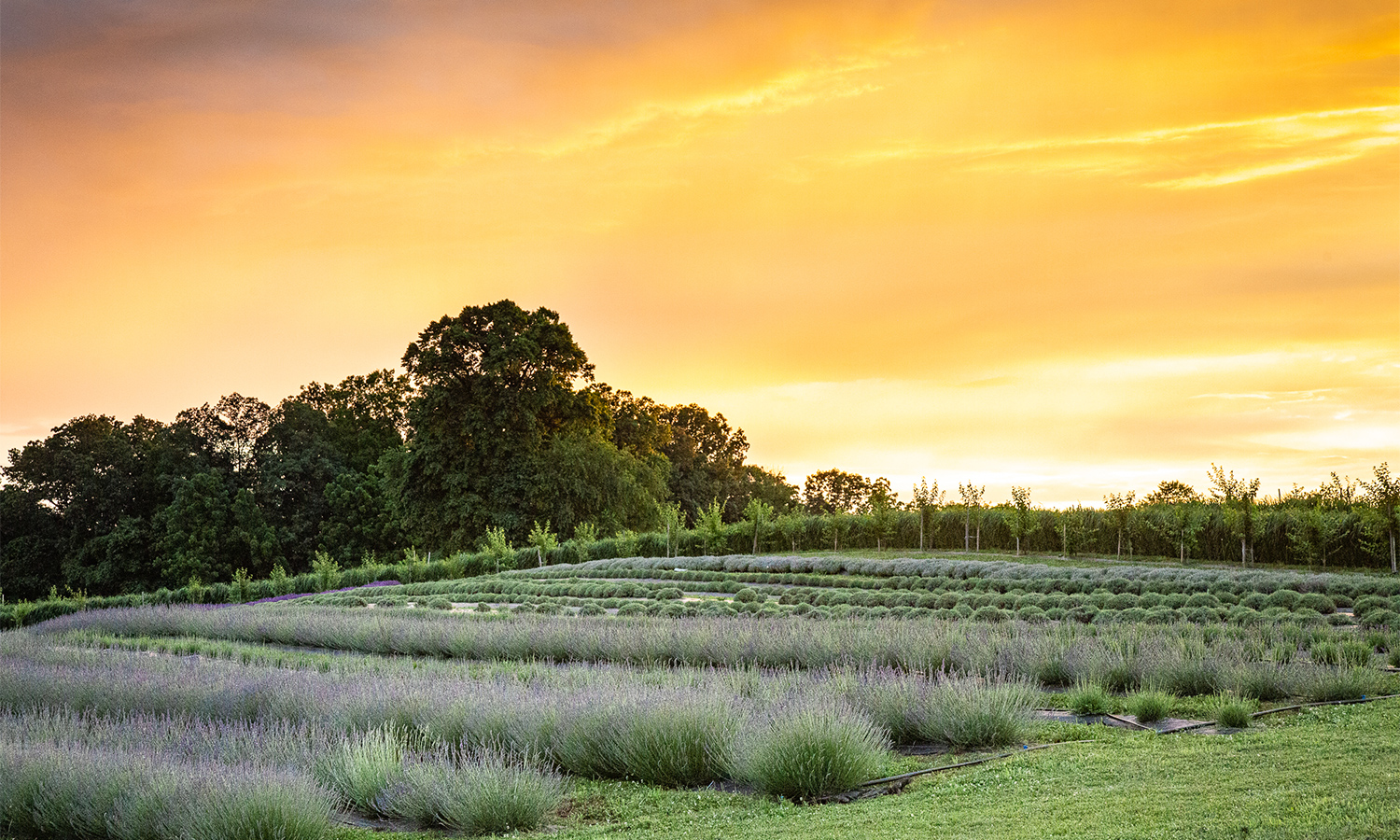 Farm owners Helen Norman and Mark Elmore greeted us warmly for the evening's event: a night inside the barn featuring bluegrass music, cocktails, and food. The Mayo Brothers, a popular local Bluegrass band, was tuning up on the stage area, flanked by twinkle lights. Above their heads, an old panel of a Conestoga wagon found on the property was on display. Guests in attendance had reserved their spots for the night, whether they had found seats at the long tables that invited conversation or on the various couches and chairs set up inside the barn.
After choosing seats close to the band at one of the long farm tables, we made fast friends with two couples seated next to us: Geri and Rick and Mary Pat and Chris. We learned of their passion for Bluegrass and that they seek out good Bluegrass shows in the area. Thrilled that Star Bright Farm was featuring the Mayo Brothers, the couples were quick to jump on the opportunity to see them play at the barn, having attended events at Star Bright Farm prior.
The Bluebird Cocktail Room served drinks fashioned from herbs, blueberries, and lavender—all harvested from the farm. We sampled a tasty Blueberry Collins with hints of lavender. The Bluebird also provided food, and Diamondback Brewing Company provided beer.
After a welcome and introduction from Mark, the band began to play its Bluegrass tunes. In addition to the ambiance, the music, and the food and drink, Star Bright Farm kept its lovely shop open during the event. Located on the ground level of the barn, the shop features all-natural, small-batch products made from herbs grown on the farm, including skin care items, herbal teas, and pantry products. They also sell artisan-made items for the home and garden.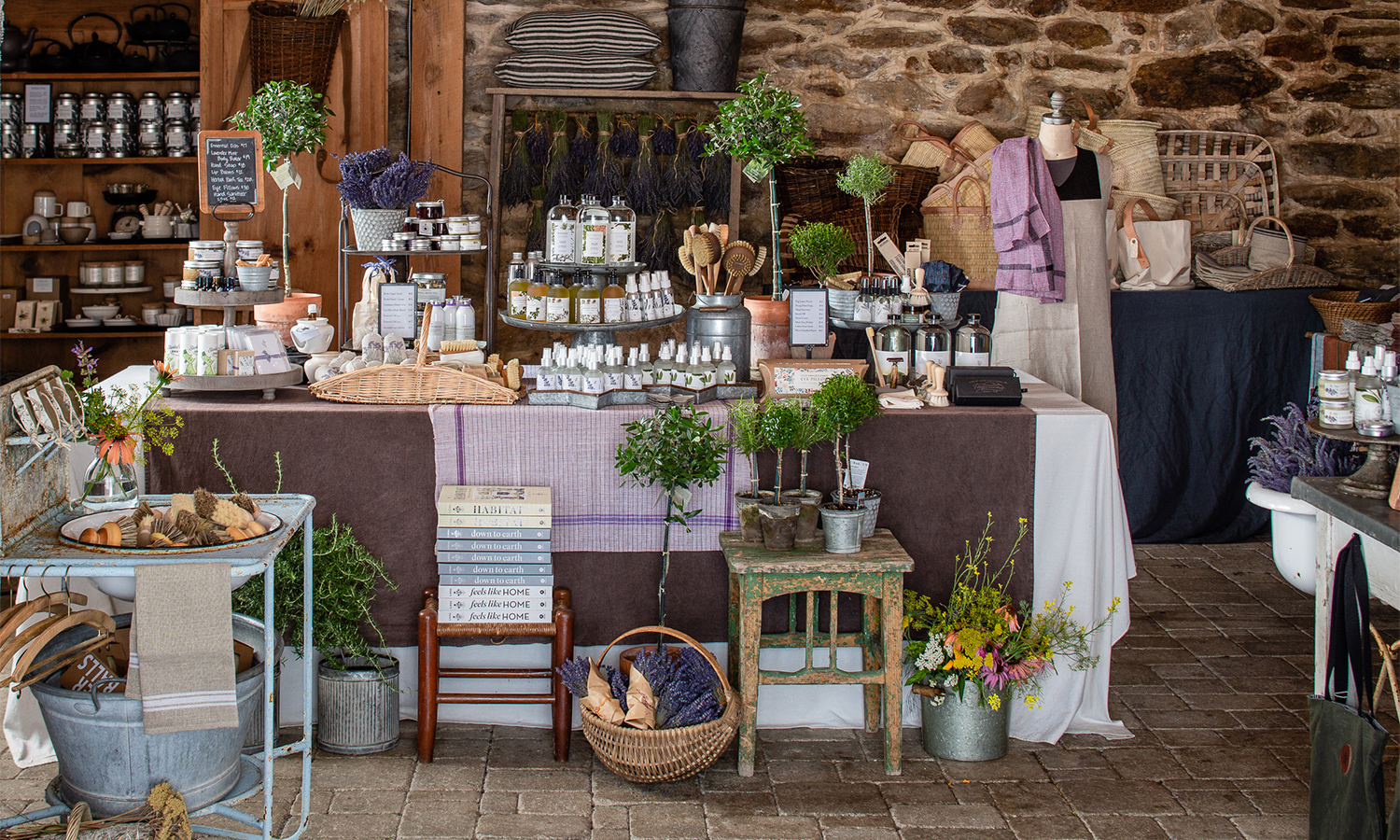 Their full line of skin care products uses essential oils and hydrosols (floral waters that are distilled in a copper still right on the farm). The benefits of hydrosol extend to both skincare and beverages. For example, a spritz of Refresh hydrosol gives an invigorating flavor of peppermint, spearmint, and lavender to carbonated sodas. As ambassadors of the purity of their products, and with a philosophy that farming is "the practice of human creative expression," the Elmores are devoted to making Star Bright Farm a place people can count on for harvesting rich soil and keeping nature, well, natural.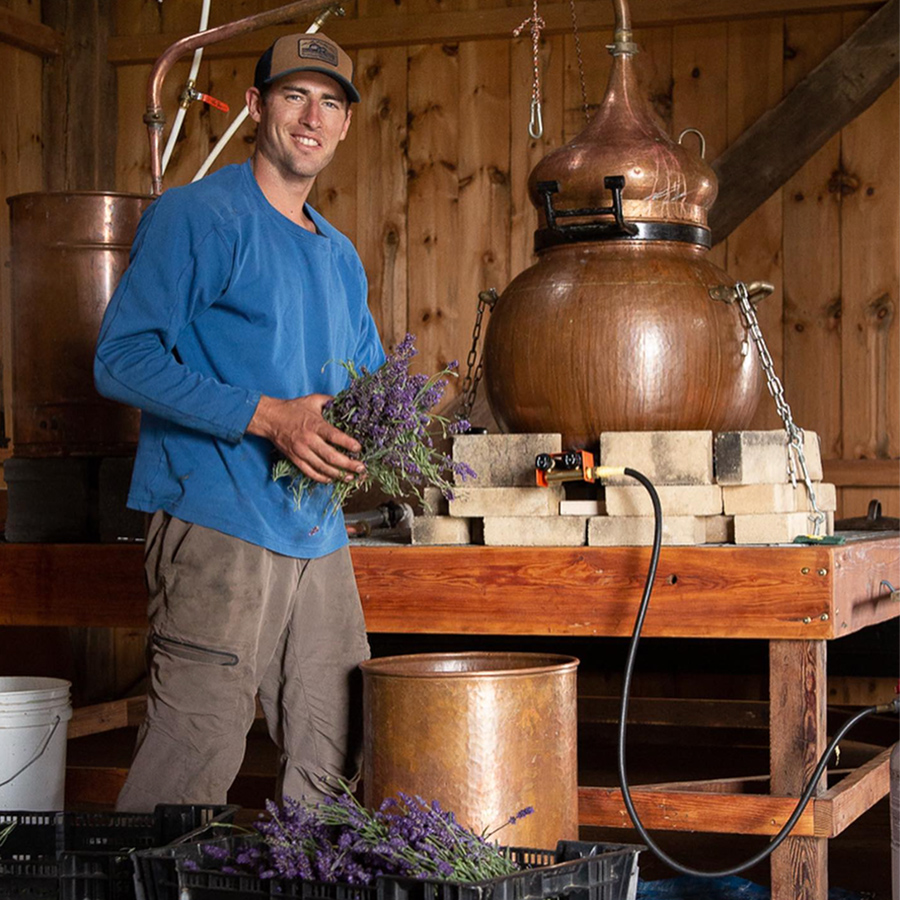 Helen and Mark, along with their eldest son Peter, the head farmer, and younger son, Patrick, a filmmaker and graphic designer, create an environment that demonstrates a commitment to and appreciation for agriculture. It's not difficult to see how each of the four family members lends their talents to helping the 130-acre farm prosper. As a home, lifestyle, garden and food photographer, Helen's eye helps give Star Bright Farm a look of warmth and elegance. Mark's experience as the owner and marketing executive of his company, Gaga Marketing, can be found in the connections and branding he brings to the farm. (He's also known to pull kids around the fields in a wagon at events). Peter received a degree at the University of Vermont in permaculture and applies this approach to the farm; he also oversees the herbs that the farm grows on 3+ acres of land. And Patrick, an experienced filmmaker who has made music videos, commercial content, and short documentaries, is responsible for filming the farm in action and providing video content. It's certainly a family affair, and that combined talent has contributed to features of Star Bright Farm in national magazines such as Country Home and Southern Living.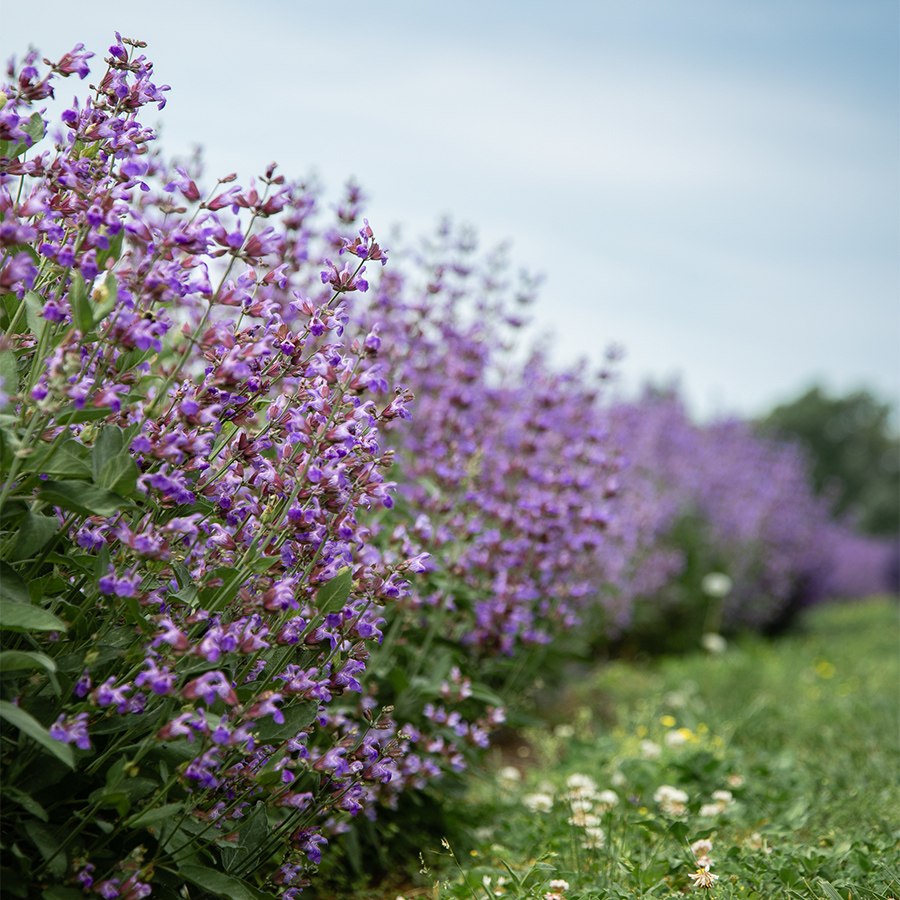 "We've owned the farm for 29 years, and we're just so pleased to host this event tonight," Helen said when we met. They host an average of 12-16 public events yearly. While Star Bright Farm is not a wedding venue due to Baltimore County ordinances, guests can book the venue for smaller events, such as baby and bridal showers, rehearsal dinners, private dinners, corporate retreats, and cocktail parties. The Elmores enjoy sharing their knowledge of growing lavender with their guests and offer the option to include a lavender-related activity during the private party. "We like to draw our guests into the farming as much as possible," Helen said.
Our visit to the farm took place in March, and I honestly can't wait to take a ride up again during the summer or early fall to see the farm in all its glory. I'd like to peruse the gardens and see the lavender fields in bloom, stroll the property, shop in the market, or attend one of the farm's upcoming events. In the summer, Star Bright Farm offers pick-your-own lavender, sunflowers, zinnias, blueberries, and tomatoes. 
Farming takes grit and determination, an eye for detail, a love of nature and the earth, and a desire to share that love. It was pure joy to visit a place that represents all of these qualities, and I hope you find the time to traverse the rolling hills of northern Baltimore County and find your way to this inspiring bright spot. Star Bright Farm awaits you.
___
This article is sponsored by Star Bright Farm, a certified organic herb farm in White Hall, MD. 
---
Lead Photo: Helen Norman
Stephanie Verni is an Adjunct Professor of Communication at Stevenson University and the author of seven novels. She has taught a variety of communication courses, and she especially loved teaching courses in travel writing. A true Marylander, she enjoys writing about the beauty of her state and incorporating Maryland locations into her books. When she's not writing, you can find her on her boat cruising the Severn River with her family. She's on Instagram at @stephanieverniwrites