Destination Drive-in: One Dad's Quest to Pin Down the Magic Behind Car-Based Entertainment

My first drive-in movie is a surprisingly vivid memory considering it was roughly 30 years ago. I remember the neon glow of the sign, the sense of awe at the enormity of the screen, the aroma of popcorn wafting from the concession stand, and the buzz of energy as we waited for the movie to start from our little plot of grass in a small Ohio town. I even remember the cinematic masterpiece we watched that summer night, which featured a young Rick Moranis in Honey I Shrunk the Kids. (Okay, "masterpiece" is a slight stretch, but if your heart didn't shatter when Antie was killed by that scorpion, then we probably can't be friends.) 
Nevertheless, I've not had a reason in the last few decades to recall this memory of my six-year-old self (bowl cut and all), so I was a bit surprised when the mental images came back to me so readily. There's something special about moments in a car that seemingly imprint on our hearts and minds for years to come, and I was ready to capture that again to figure out what makes it all so magical.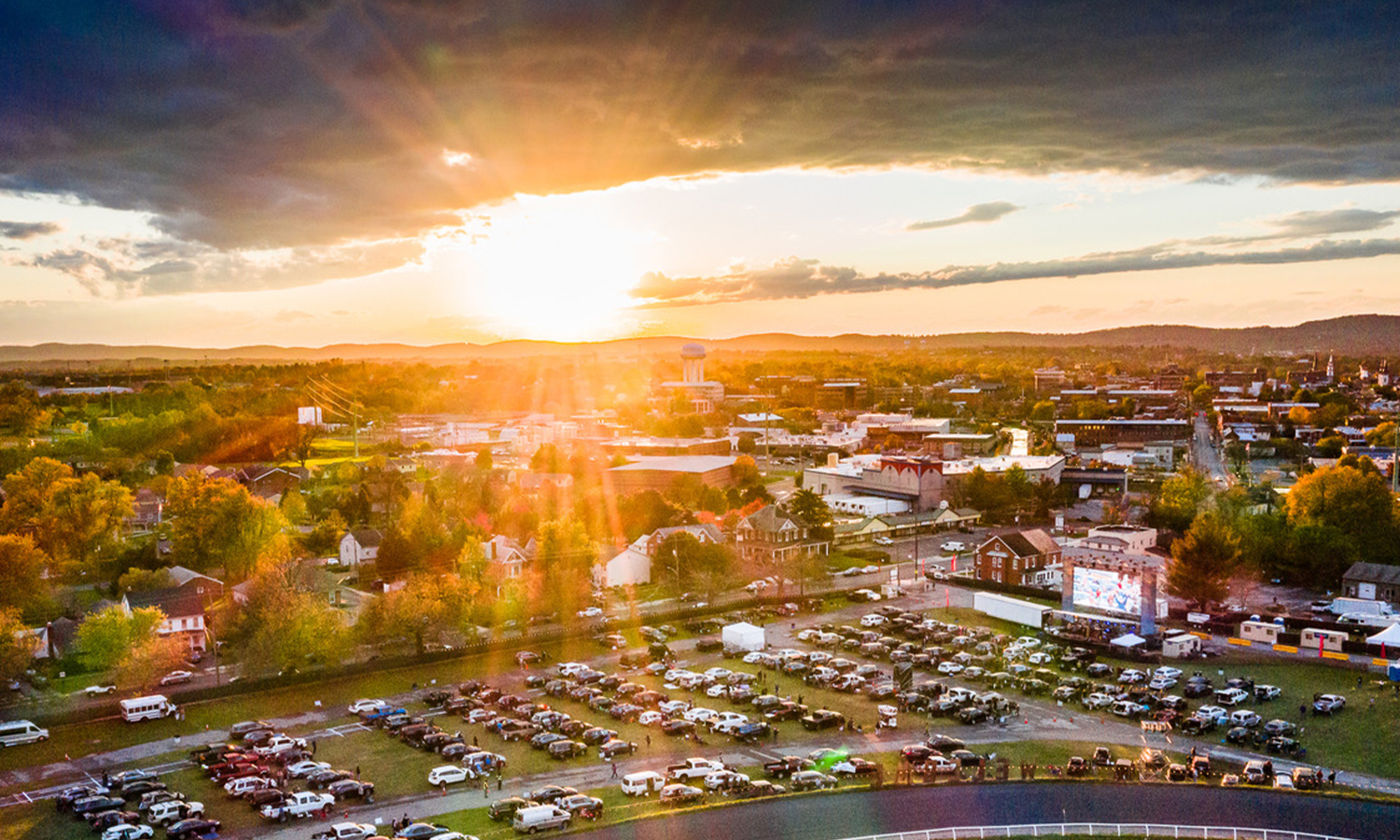 The sad reality is drive-in venues have largely fallen out of popularity over the decades due to urban sprawl and the dominance of the mall-centric movie experience. But when the pandemic caused theaters and the like to shutter, a resurgence of sorts took place resulting in a return to car-based entertainment that we're seeing today.
In Frederick, Maryland, Troyce Gatewood & Partners helped lead the charge by converting the local fairgrounds into a destination for drive-in films. Mind you, this came at a time when opportunities for (safe) fun seemed to be at a premium, so I was thrilled when my wife and six-year-old son had the chance to catch Disney's Lilo & Stitch during opening weekend.
If you haven't been to Frederick, there's an abundance of charm that will instantly captivate you when arriving at the fairgrounds. Old-growth trees line nearby Patrick Street, a historic route in its own regard, while in the distance you can catch glimpses of the centuries-old church spires that make up Frederick's skyline.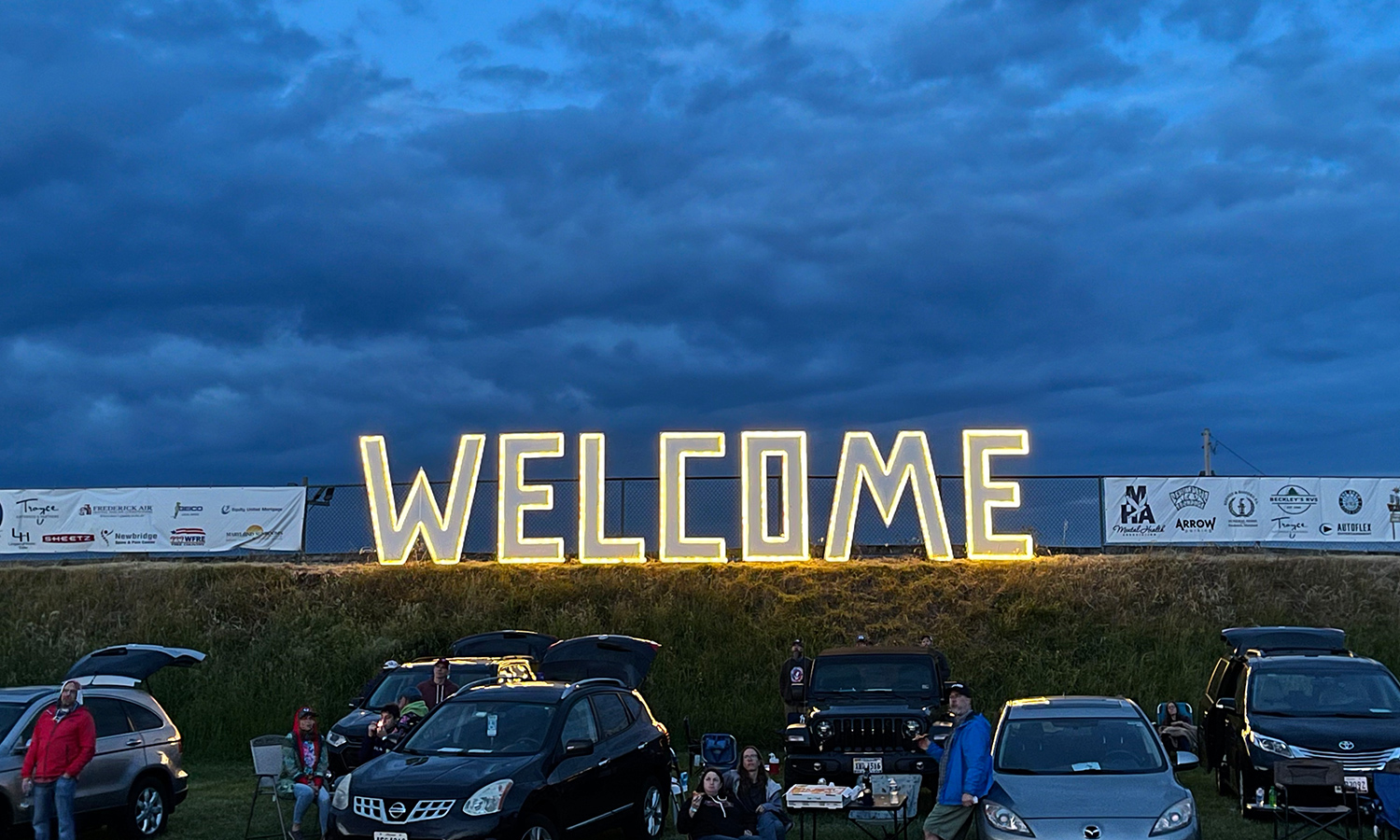 We navigated through the grounds to our parking space with the help of friendly staff, whose energy helped amp up the excitement of the evening. The beauty of the parking configuration is they leave a large, open space to the right of your vehicle and ensure no vehicles park in a way that would obstruct your view. With plenty of room to breathe, we opened the back hatch of the minivan, folded down the seats, and built a nest of blankets creating the vibe of watching a movie from our bed (a fact that later had me questioning why I would ever watch a movie any other way).
We had ample time before the movie started, so we made our way to the concessions area, which gives you a lot more than the bag of popcorn and box of Milk Duds you might remember. Troyce Gatewood & Partners clearly wants to leave an impression on drive-in visitors. They've created an incredible dining experience with an encampment of delicious food trucks bringing a variety of options every weekend as well as local breweries offering the best of the Frederick craft beer scene. We opted for a health-conscious lineup of loaded tater tots, fried pickles, popcorn, and a snow cone the size of my son's head — not to mention an incredible brew from Olde Mother Brewing Co. for me and the missus.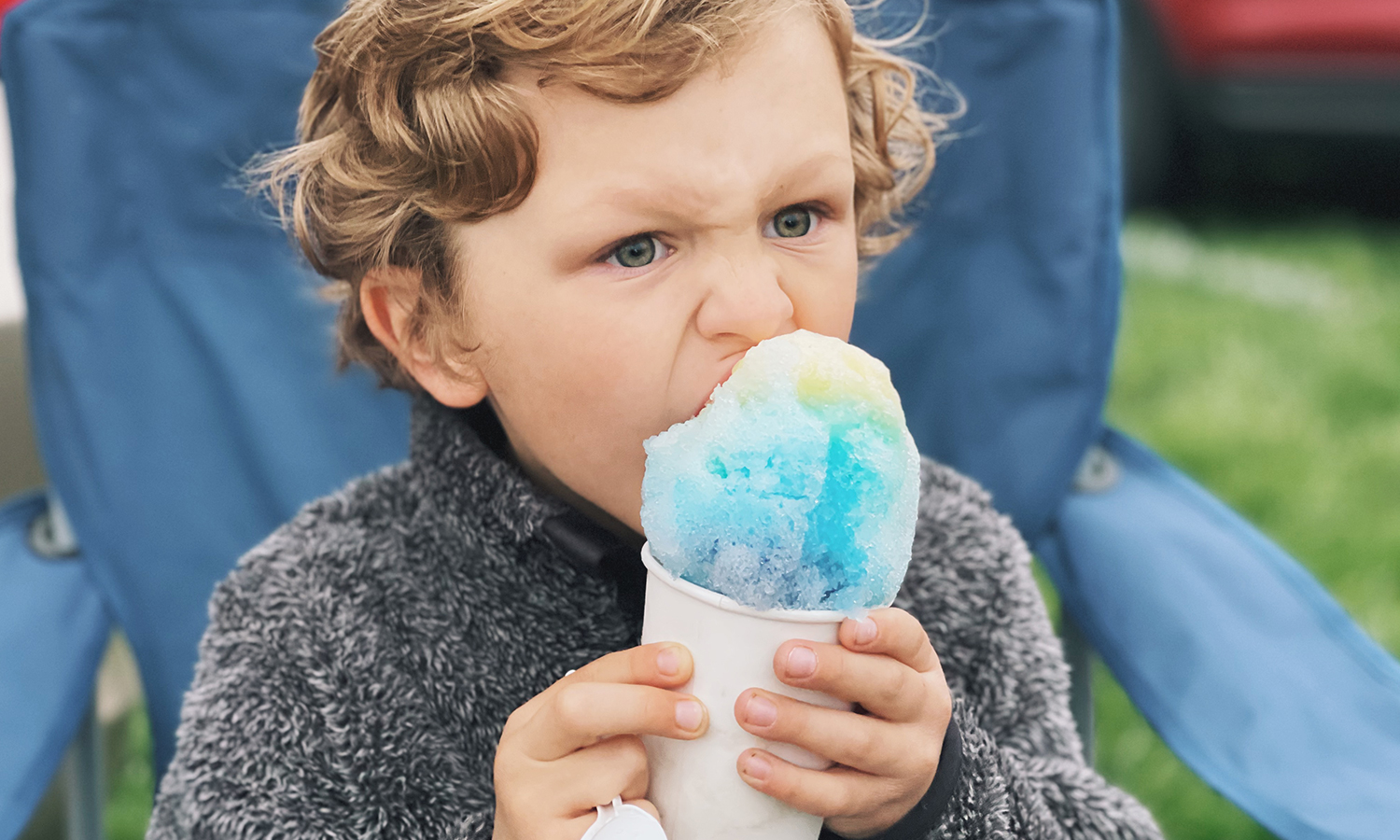 As we settled in for the movie and engorged on deep-fried goodness, my son opted to sit in a camp chair right outside of the van while my wife and I sat in the back of the vehicle. We looked at each other and smirked, both knowing that if we positioned our shoes just right and blocked out my son's head from our view, we could pretend this was a date night. And in that moment I felt the first surge of connection — but more on that later.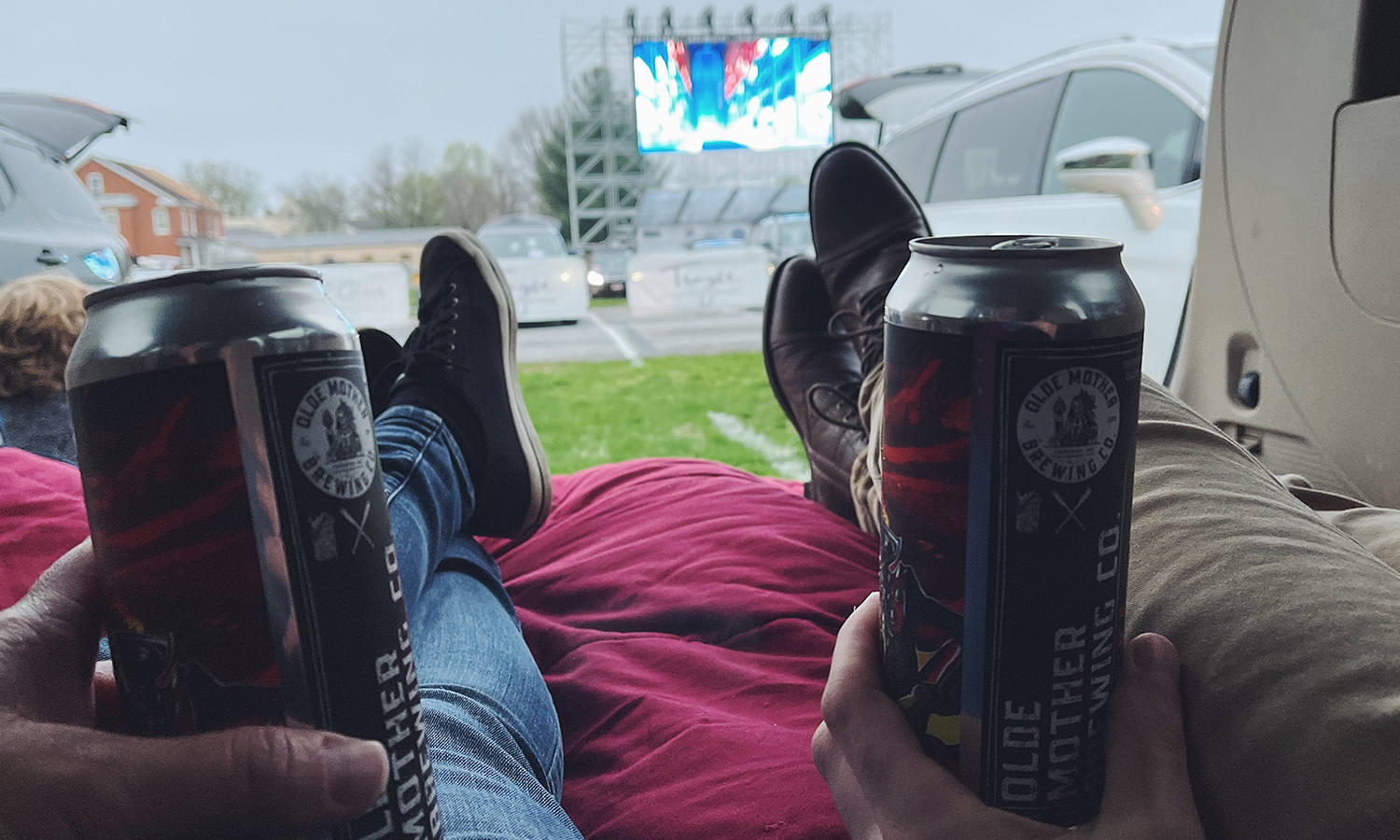 Once the film began rolling (although I don't think films "roll" anymore), it was immediately clear this was not the drive-in experience of 30 years ago with a grainy screen and a staticky speaker box attached to your window. The picture was large and clear on the high-definition 20' x 40' IMAG LED screen while the audio was crisp through both the FM radio transmitter option as well as the state-of-the-art sound system. The entertainment was underway, we were comfortable in our minivan accommodations, and peace of mind washed over us as the worries of life were drowned out by the animated antics of an alien in Hawaii. 
The evening brought a bit of a chill, so our sugar-laden son eventually climbed into the van burrowing in the blankets between me and my wife. Remember that previous mention of connection? It happened again here. As we laughed and joked about the movie, and pulled one another close for warmth, I began to understand what makes car-based entertainment so unique: it's the ability to share in the nuance of an experience with friends and family in a way you can't in other venues. Traditional movie theaters are dark, isolating, and discourage talking, laughing, and moving around (and rightfully so!), but taking in a film from your vehicle allows you to thread together moment after moment as a group, creating a tapestry of memories that bond everyone between the windshield and the taillights. It's the deep stuff — the moments that last through the decades and become fond talking points of nostalgia for generations beyond.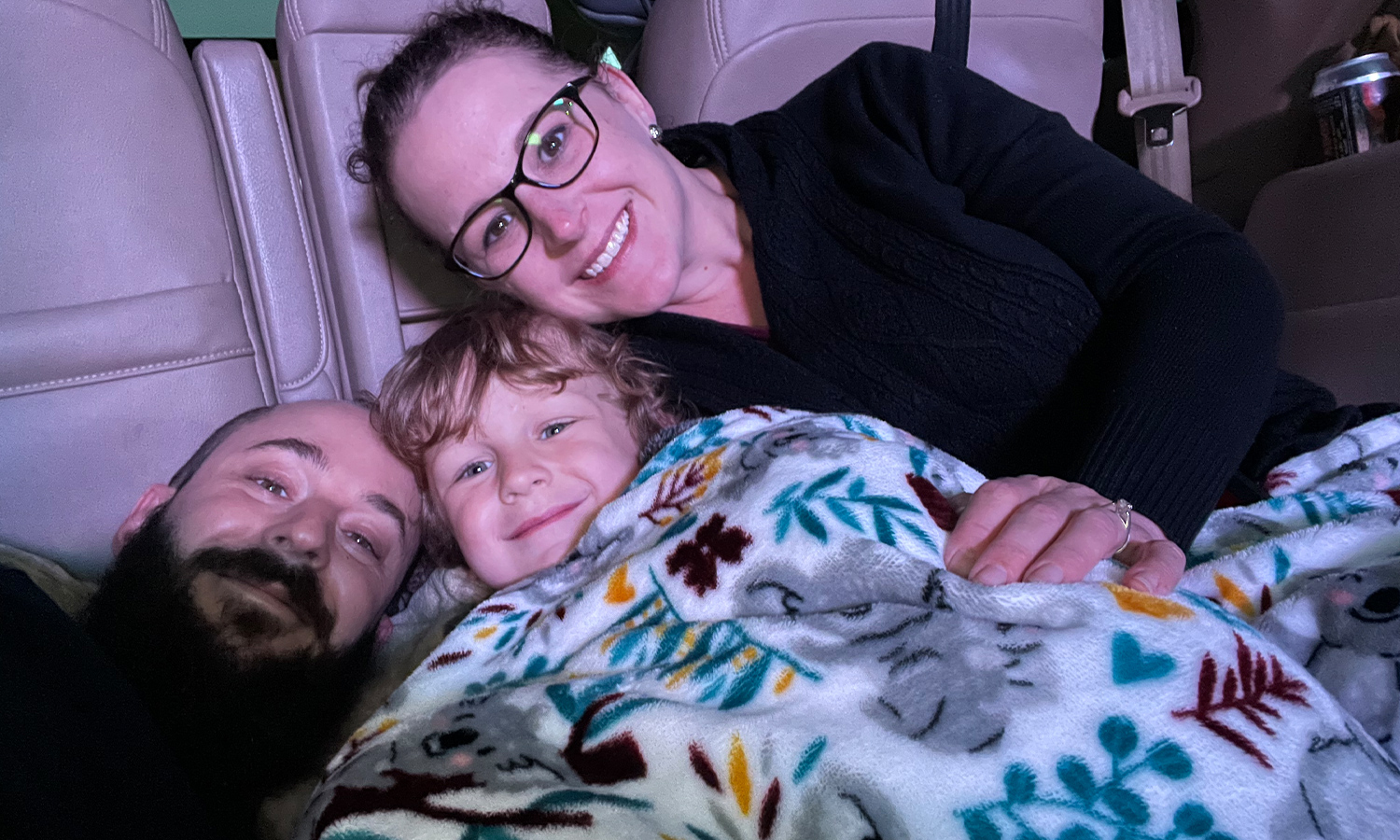 Weeks later, I found myself back at the fairgrounds for Showtime at the Drive-In to enjoy a live musical performance by Dark Star Orchestra  — the preeminent Grateful Dead tribute band out of Chicago. Full disclosure: I'm not a Grateful Dead fan, but I was eager to catch a show at this venue and slightly more eager to witness Deadhead culture (just Google it). With an identical layout to the drive-in movie, my buddy and I parked, set up our concert "tailgate," and with a beer in one hand and a slice of pizza in the other, we took in the sights and sounds of the night.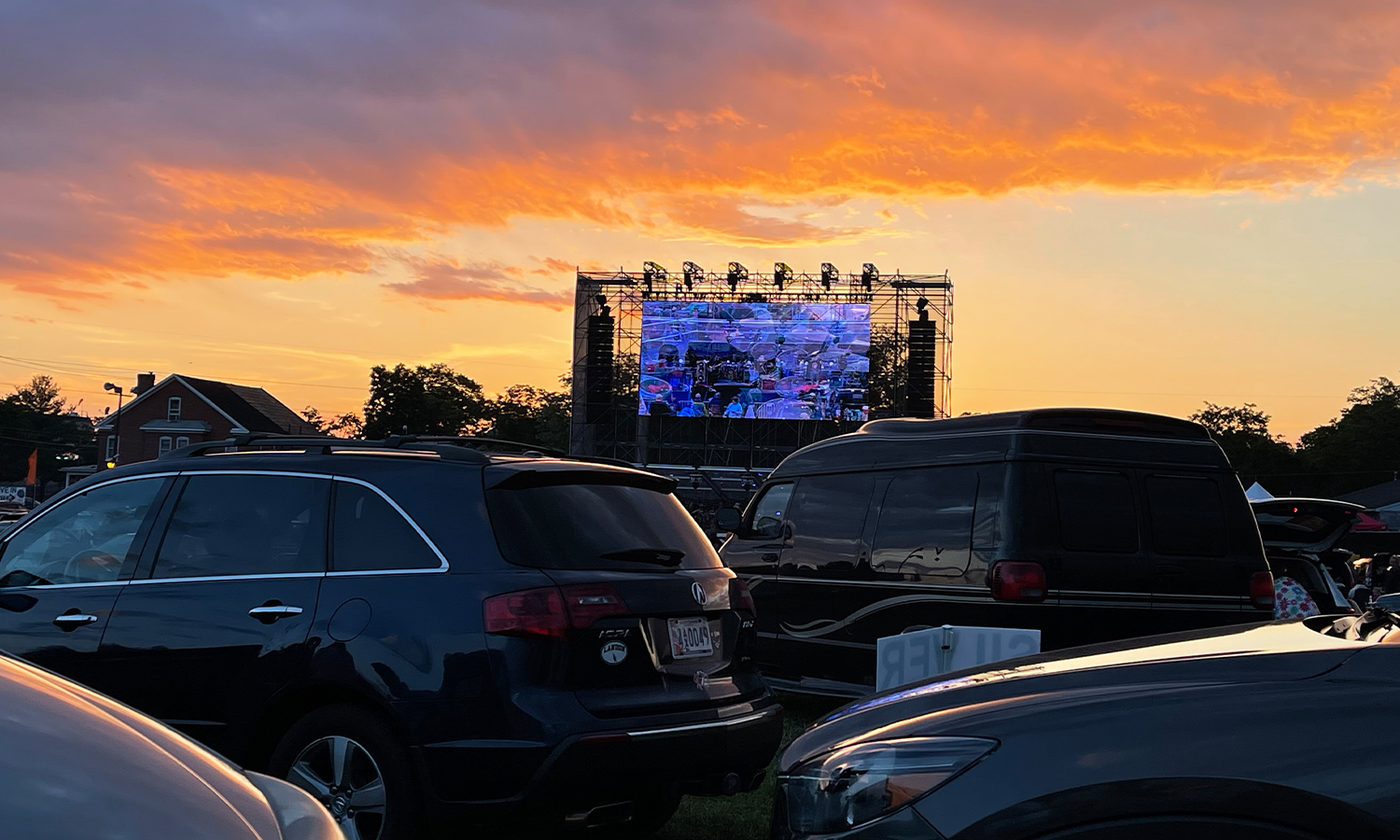 The production value of the concert was incredible. The sophisticated lighting system, the engaging camera work on the big screen, the loud but crystal clear audio, and the incredible musicianship made for a truly entertaining experience. But I was most drawn to the micro-communities unfolding at the back of every vehicle. Folks dressed head-to-toe in tie-dye clothing, parents with their young children, business professionals who walked out of the boardroom and into a rock concert, and even an individual or two wrapped in colorful lights–they all moved and swayed to the same psychedelic notes while the adjacent open parking spaces served as their dance floors. As I walked the aisles of cars, it seemed as though every block of vehicles made up its own unique "neighborhood" where people shared food and drink while regaling each other with wild stories of their youth. Here it was again — people connecting.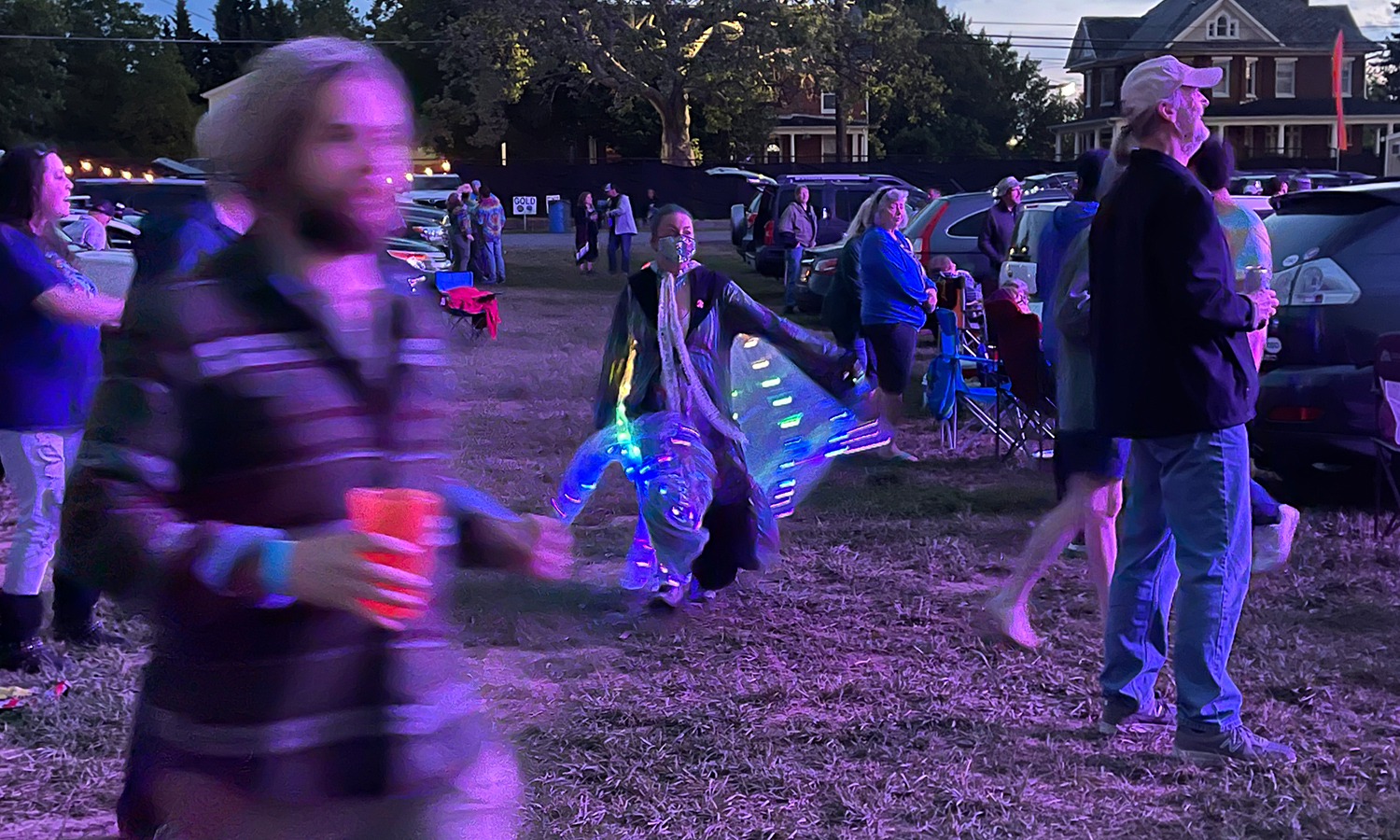 I meandered back to my vehicle marveling at both the music and its effect on the crowd. I gave a full report to my friend of all the fascinating people I saw, sipped on a beer, and got lost in guitar solos and hopeful thoughts as I considered how far the world had come in recent months. And while I didn't definitively pin down why these experiences seem so much richer from a car, I am now convinced of this: in a time when loss and separation have felt so pervasive, the opportunity to share a vehicle with people you care about has become an unexpectedly invaluable source of joy that's well worth preserving. Grab your keys and go capture some magical moments of your own.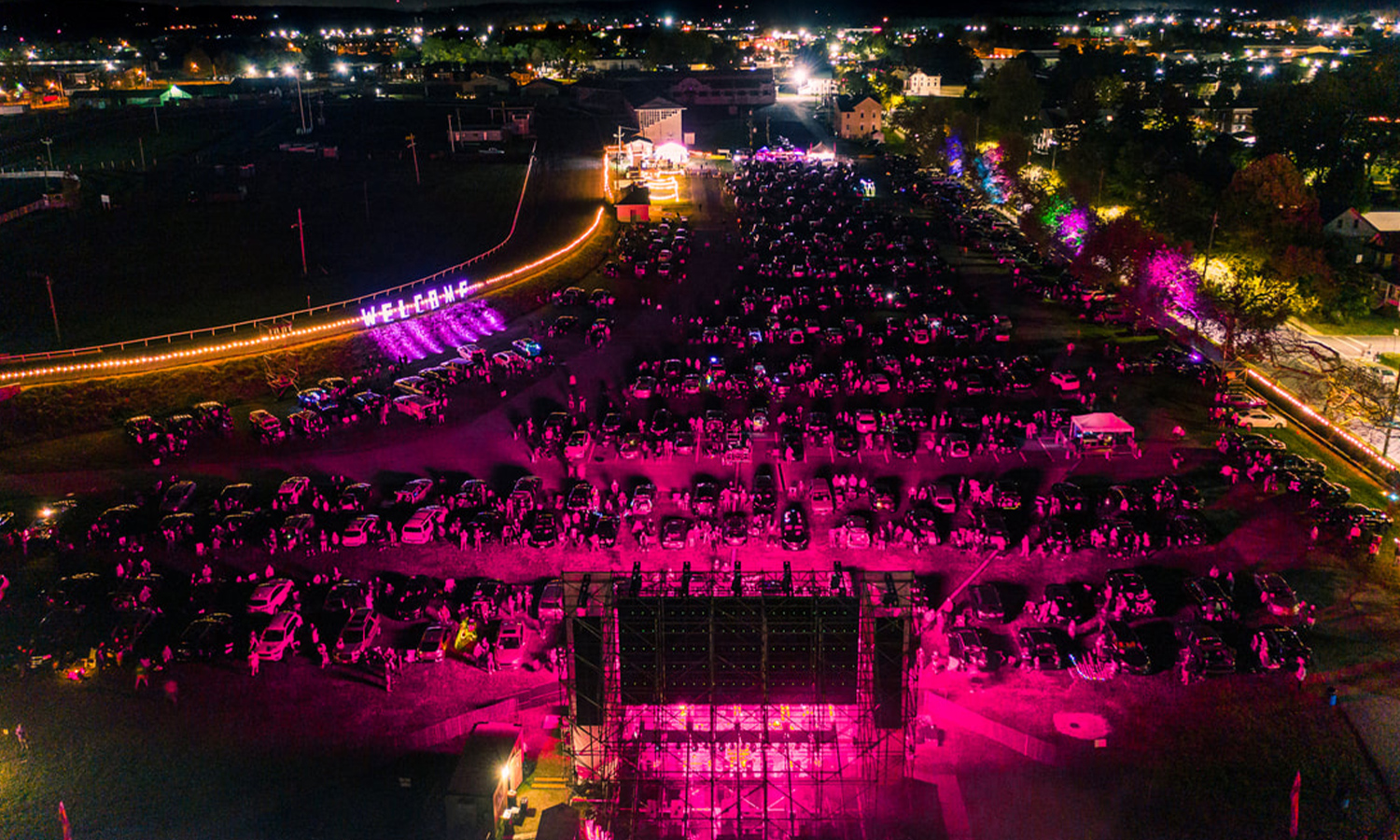 Editor's Note: Drive-in movies and live music concerts at the Frederick Fairgrounds are currently offered on a seasonal basis only, so check out the schedules to see what's coming next. While the current movie schedule is wrapping up for the spring, we're hopeful for a return in the fall!
---
Lead Photo: Jesse Faatz
Chris is the Editor of Maryland Road Trips and loves spending time in nature with his wife and son.