Fun in Charm City for Kids and Adults

Can we have it all traveling as a family? Often, restaurants cater to adults, leaving kids feeling restless and cranky. Or a museum focuses so much on kids without including activities for adults. I've traveled the world with my wife and five-year-old daughter, and my wife and I enjoy some trips more than our daughter, and vice-versa. Rarely do all three of us leave a vacation saying, "Wow, what a fun trip for the entire family."
Can travel be everything for everyone? 
Enter Baltimore. With a science center with exhibits for every age and restaurants where kids eat free, it's a city with endless activities for the entire family. Knowing this, we rented a historic rowhouse in Canton for a long weekend with our neighbors and their two-year-old daughter. Here's what we did and where we ate during our visit:
What we did:
Maryland Science Center
The  Maryland Science Center (conveniently located near the Inner Harbor) is a three-level science center with a planetarium, observatory, and countless exhibits for the entire family. We saved money by purchasing an annual membership via Groupon and spent the entire afternoon exploring the building. 
Exhibits are interactive and allow both kids and adults to get in on the fun. For example, monkey bars are set up in one area to test how long visitors can hold on. There's one for kids and one for adults. A bed of nails is designed to fit all sizes, and the bubble maker is large enough to hold a small family. "The Shed," a space where you build science experiments, keeps all ages engaged.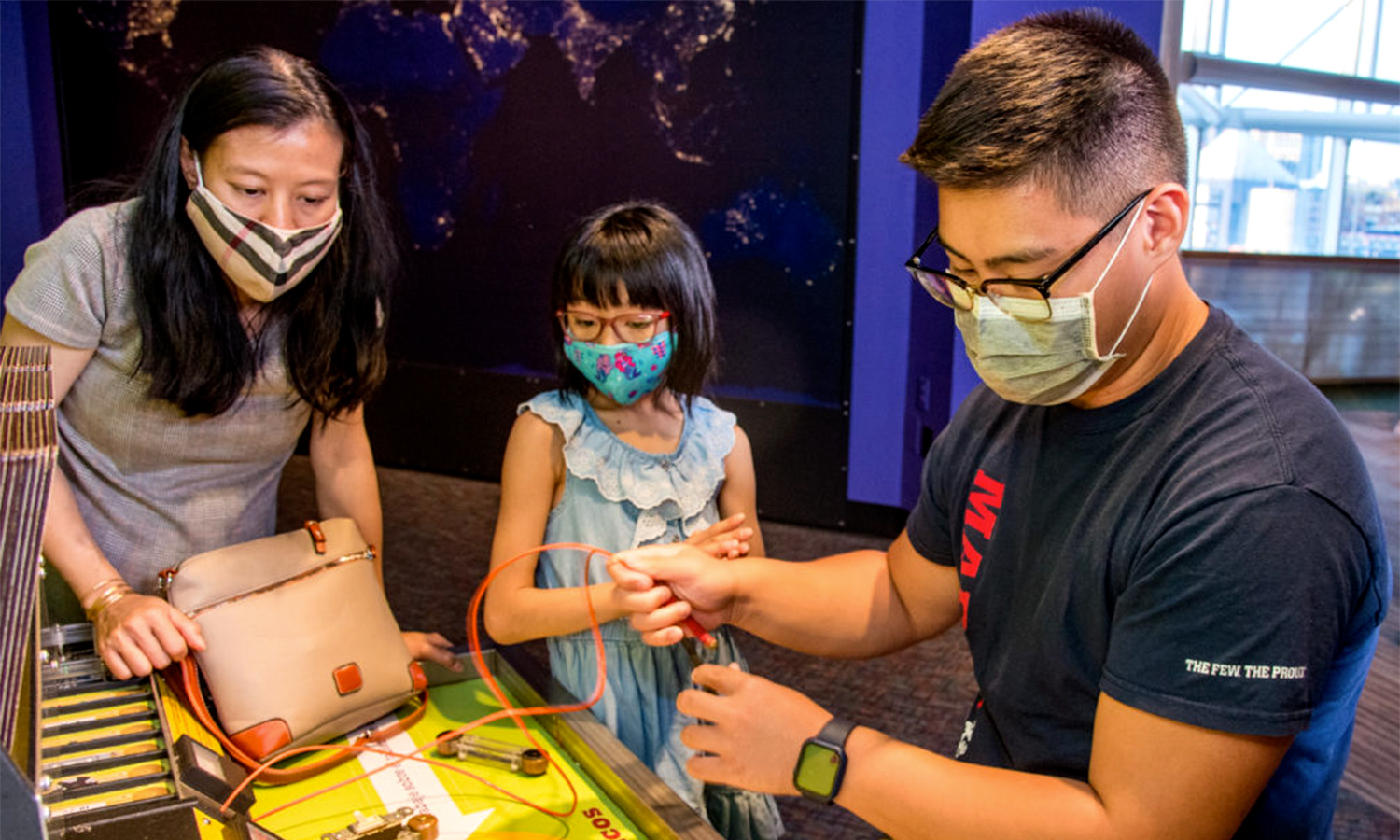 There is a dedicated area for kids on the third floor, but almost all the exhibits are designed for the entire family. If you go, don't miss the adventure playground outside the science center with a large slide, ropes course, and views of the city.
Port Discovery Children's Museum 
A museum with "children" in its title is geared towards kids, but there are enough activities to keep their adults happy too. Located two blocks north of the Inner Harbor, Port Discovery Children's Museum is a three-level museum with a kid-sized grocery store and diner, an adventure-themed maze, a crafts room, and more. 
The "Sky Climber"—the crown jewel of Port Discovery—immediately captured my daughter's attention.  Kids tall enough and their guardians can climb up a tower made of ropes to a three-story winding slide.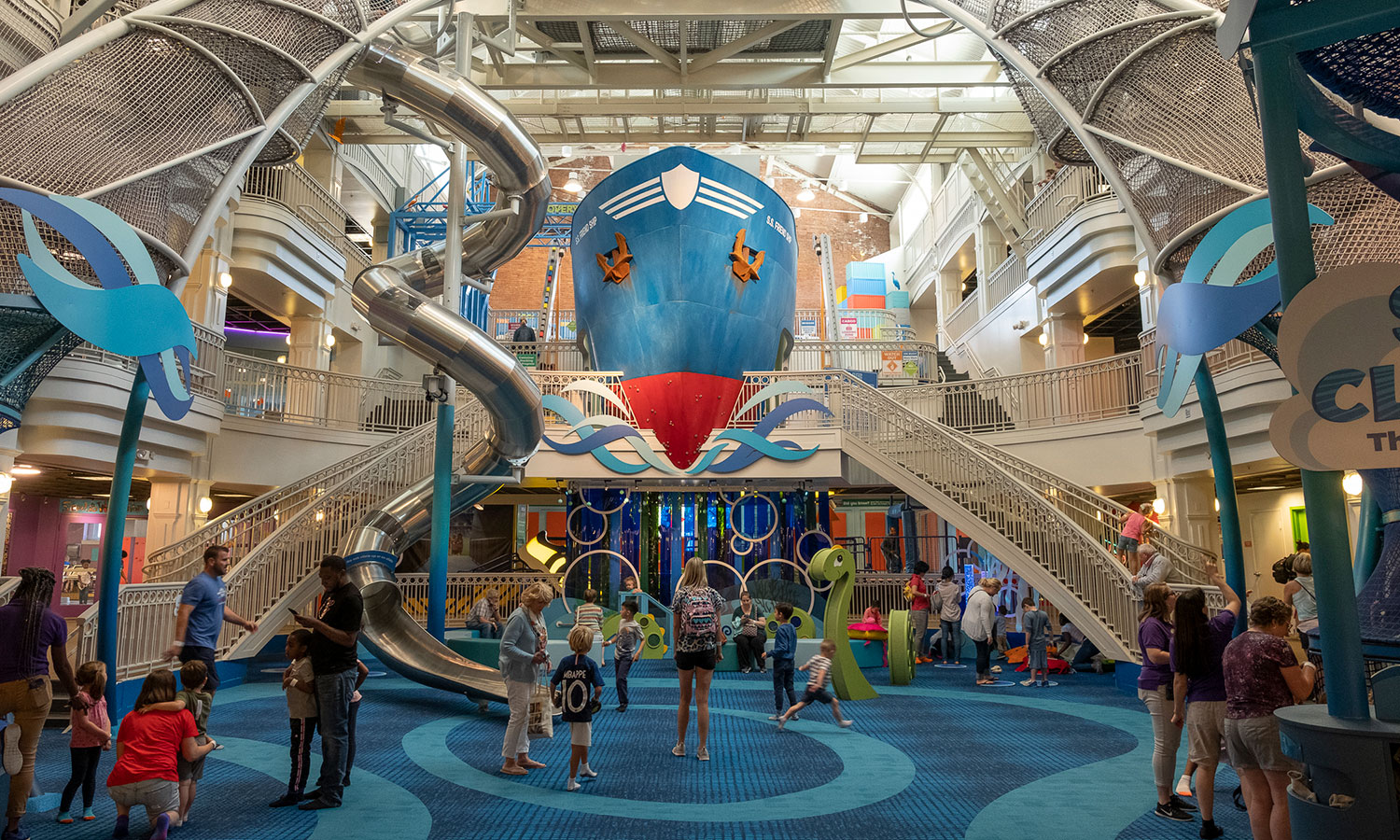 In the first hour of our visit, my daughter and I went down ten times and always came off the slide laughing. For adults not into climbing up a rope net, plenty of benches are nearby. While we climbed, my wife read a novel. 
Afterward, we walked to Philips Seafood, a 1956 restaurant where kids eat free with a receipt from Port Discovery Children's Museum. Try their crab cakes and mac and cheese. 
National Aquarium
Unlike the Maryland Science Center and Port Discovery Children's Museum, the National Aquarium is open daily. Dolphins, tropical fish, sharks, and turtles, the National Aquarium houses other animals like birds in the Upland Tropical Rain Forest and snakes in Australia: Wild Extremes.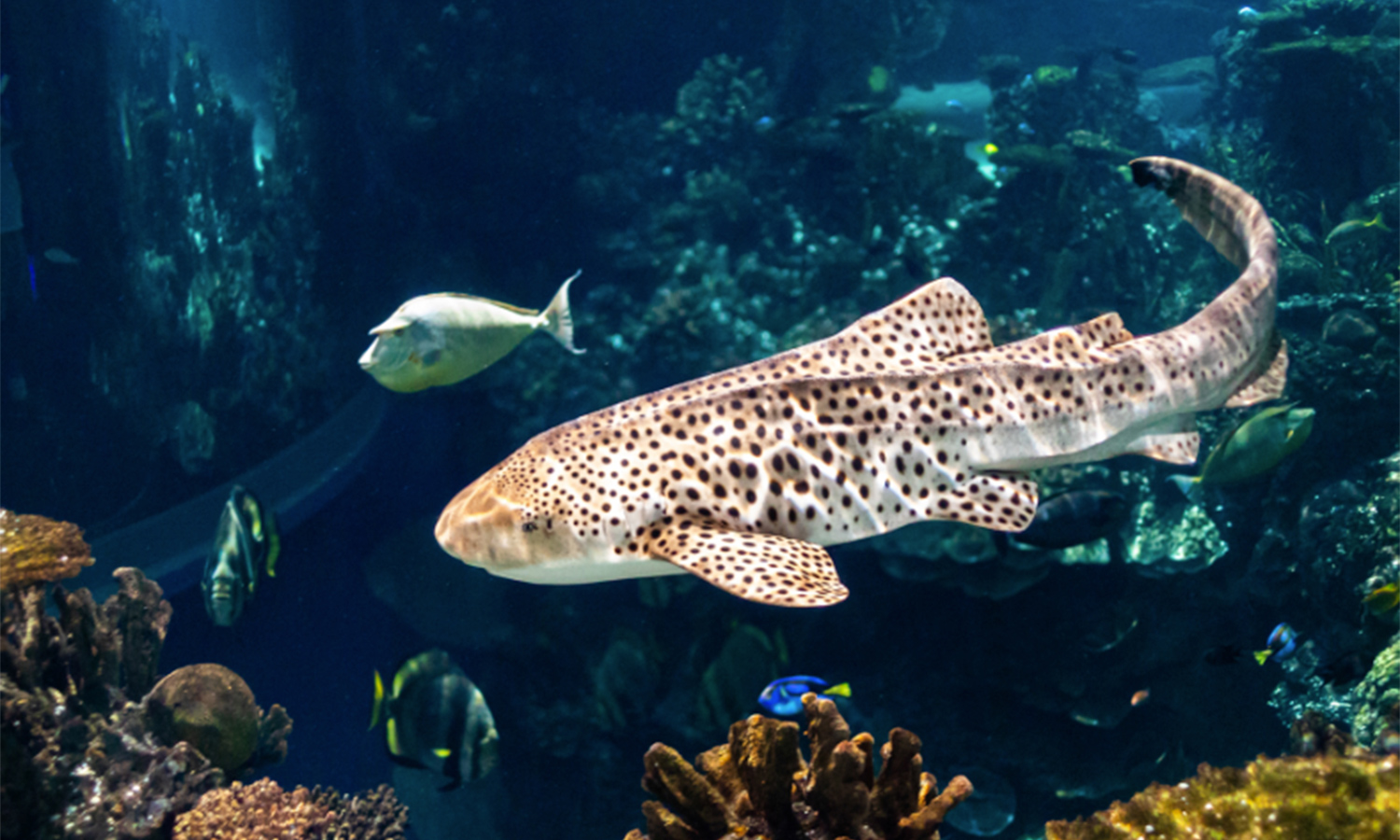 All ages love seeing unique animals from around the world, especially as you wander through Shark Alley. 
Tip: Visit after 5 p.m. on Fridays for half-off admission! 
Where we ate:
Hersh's 
One of the best meals we had while in Baltimore was at South Baltimore's Hersh's, a neighborhood pizza spot. During the summer, there's outdoor patio seating perfect for the entire family. We picked up takeout and took our food back to our vacation rental.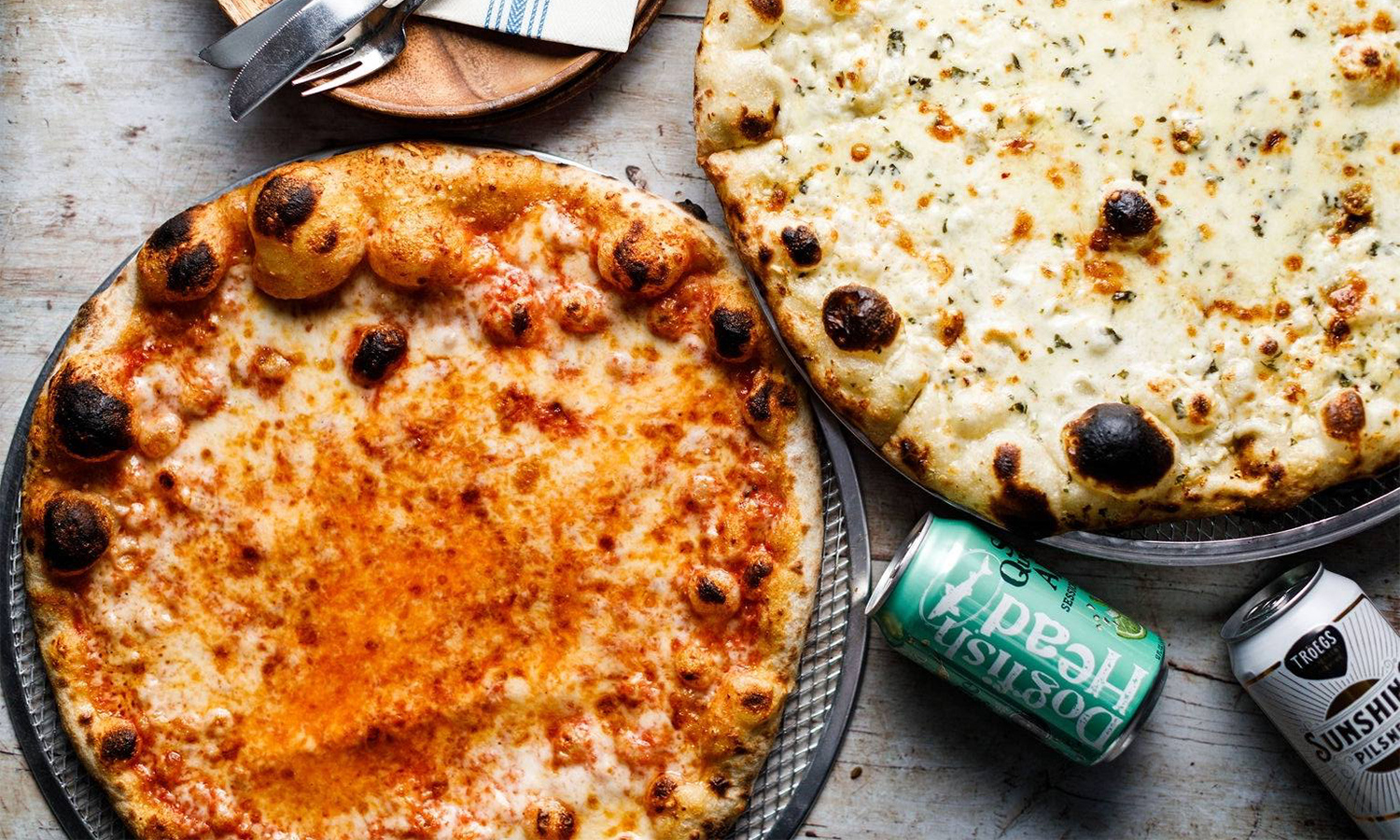 Everyone enjoyed the Salami Maker's Girlfriend pizza with hot honey, but my daughter and her friend split the spaghetti and meatballs, an off-the-menu item. 
Attman's 
After visiting the Maryland Science Center, we drove five minutes to Attman's, the country's oldest family-owned deli. Serving over fifty different sandwiches since 1915, kids usually enjoy their bologna sandwich or one of their deli hot dogs. 
There are restrooms and a large dining room with plenty of tables in a no-frills space. 
Broadway Market 
Inside one of Baltimore's oldest public markets, Broadway Market is now a small food hall. Open every day until 10 p.m., it's in Fells Point, a popular neighborhood to wander. 
Inside are several food options like a pizza place, delis, and a seafood restaurant. We went with a green chicken curry from Thai Street. (Order their dishes at a zero-spice level for the kids!) Then, we ordered honey graham ice cream from Taharka Brothers, an award-winning, employee-owned, small-batch ice cream shop inside the market.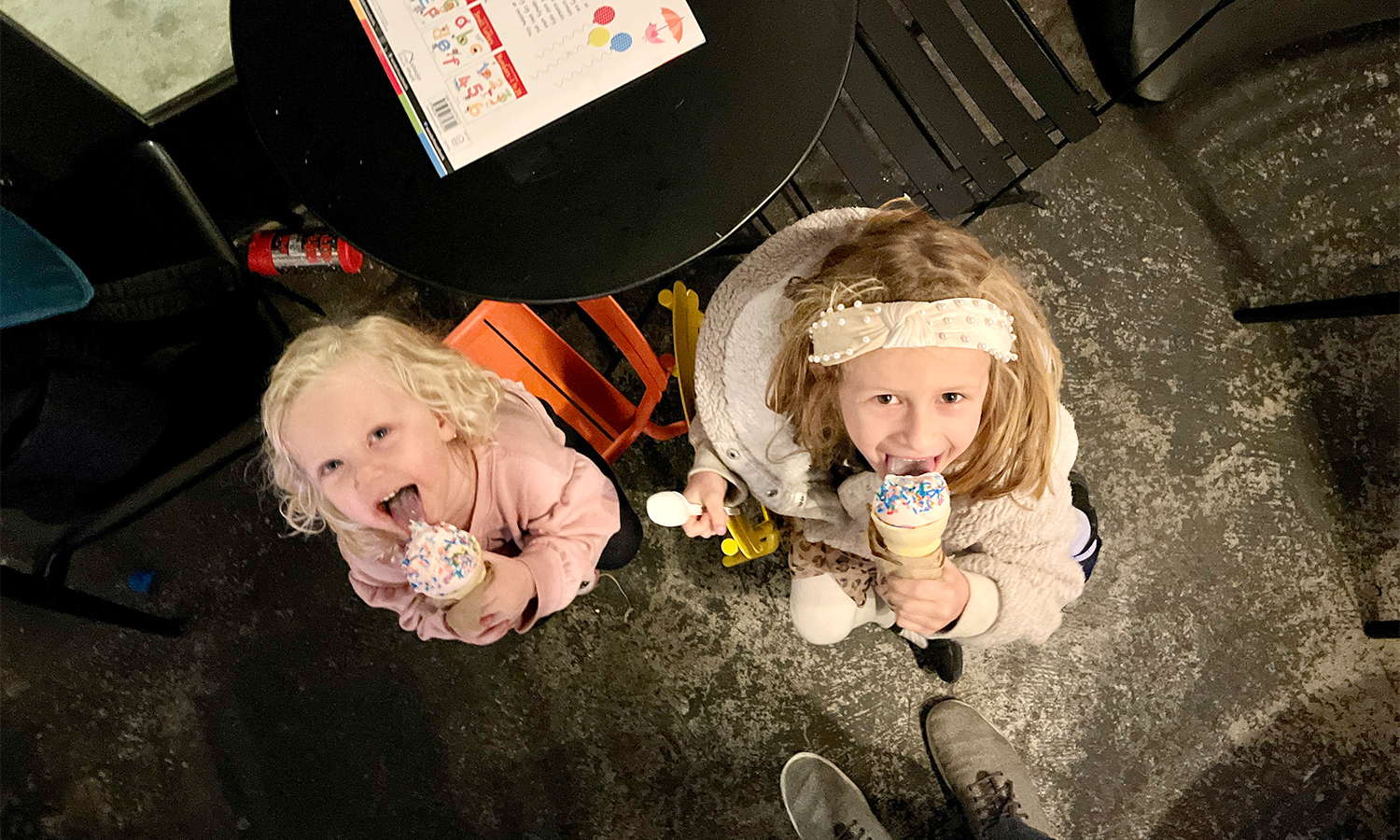 The market has tables, including a colorful kid-size table and chairs. 
Black Acres Roastery 
Black Acres Roastery, a Black-owned local roastery and café, is found inside Open Works Baltimore, a co-working space. 
There are tables in the common space as well as a corner with games and toys for kids. As the adults sipped coffee, our kids played quietly. The breakfast sandwich with bacon was a hit with everyone in our group!
---
Lead Photo: The author's daughter at Port Discovery Children's Museum in Baltimore, MD. Credit: Austin Graff