6 Fall-Flavored Treats in Maryland to 'Leaf' You Wanting More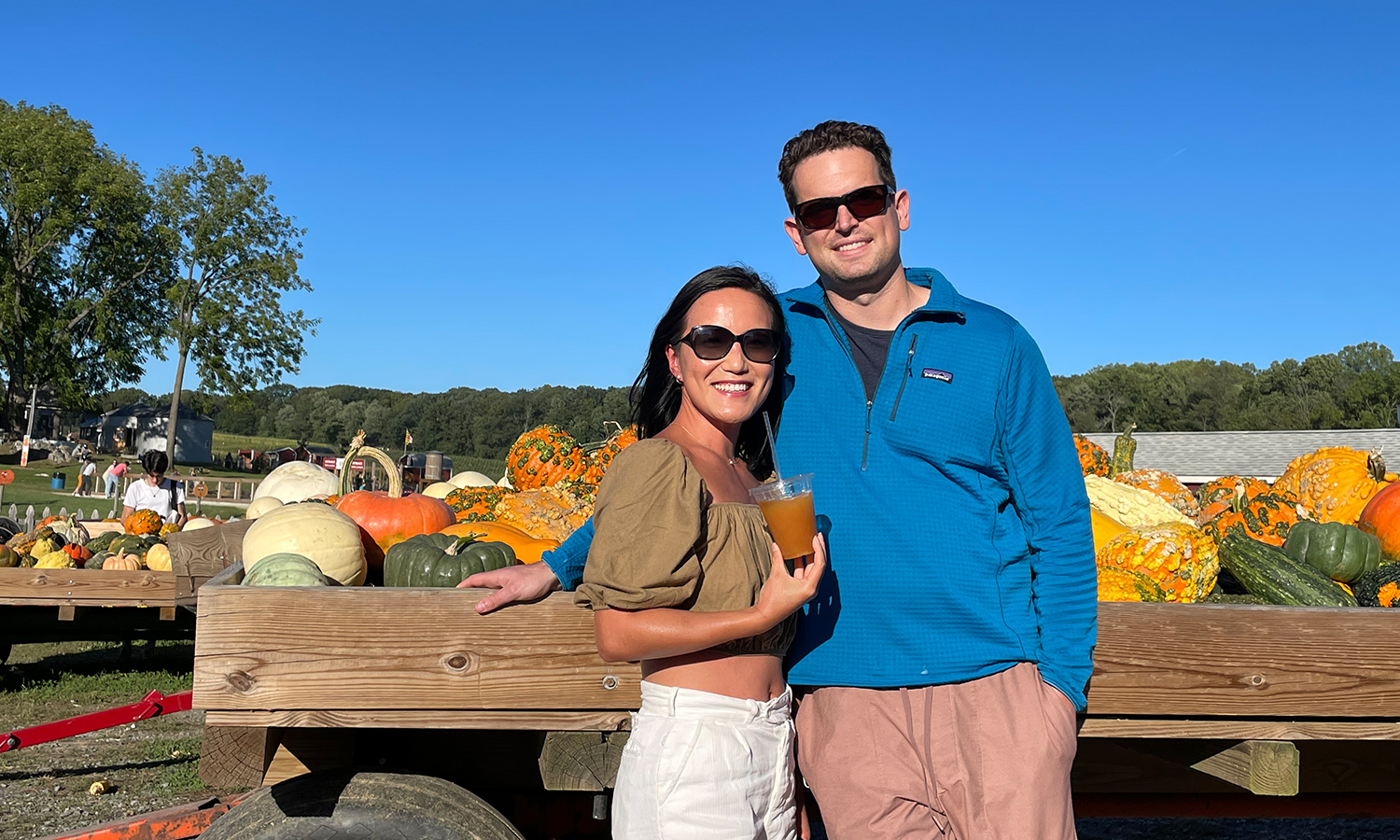 Fall is a season you can smell and taste. No other season is as synonymous and wrapped up with a type of food as fall is to pumpkins, apples, and warm aromas of cinnamon, maple, and spices. It is by far my favorite time of year in Maryland. Not only does it mark the end of debilitating humidity and armies of mosquitos, but it also signals the beginning of sweater weather and permission to succumb to sugary treats. We rounded up a list of our favorite fall-flavored treats in Maryland to get you in the spirit of the season!
Pumpkin Cheese Loaf Cake
Miller Farms—Clinton, MD
Nowhere embraces fall as enthusiastically as the bakery at Miller Farms. As the largest family-owned vegetable-production farm in Prince George's County, Miller Farms is a destination for seasonal treats. In October, the bakery explodes with pumpkin-flavored goodies, including homemade pumpkin ice cream, pumpkin bread pudding, pumpkin donuts, and delicious no-sugar-added pumpkin pie. Their most popular item, however, is their homemade pumpkin cheese loaf cake. A melt-in-your-mouth pumpkin and cream cheese pound cake, it is available October through December and makes the perfect housewarming gift for a holiday dinner party.
While you're at the farm, take advantage of fun activities to tire out the whole family, including hayrides, a corn maze, giant slides, and a massive jump pad.
"Pumpkin Spice and Everything Nice" Milkshake
The Bus Stop—Upperco, MD
"Extreme" milkshakes are the specialty of The Bus Stop, an unassuming ice cream shop in Upperco where customers start waiting in line at 10 am to try one of their cornucopia creations. Come October, The Bus Stop will be offering a special pumpkin spice milkshake. Last year, their pumpkin spice shake was rimmed with icing, candy corn and pumpkins, whipped cream, and a lollipop. Keep an eye out for updated shake descriptions on their social media.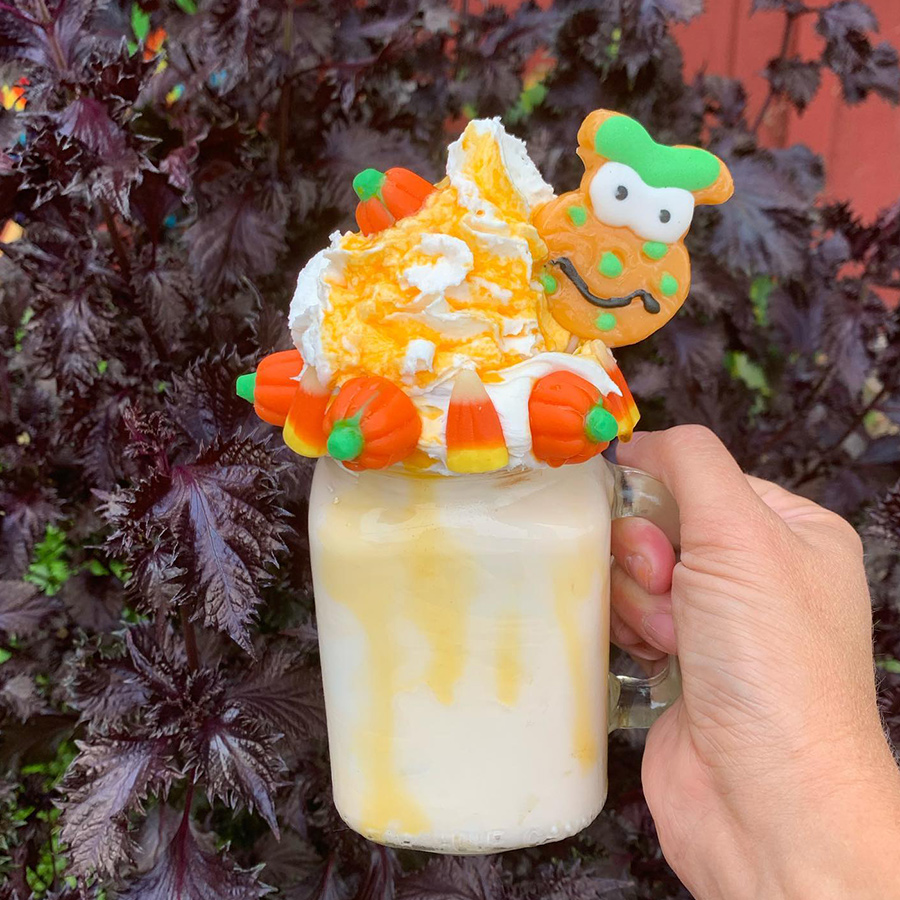 Skip the line and order ahead on their website or kill some time exploring the gorgeous adjacent property at Spring Meadows Farm. You can shop for plants and produce, meet new friends at the petting zoo, or enjoy a nature walk through two acres of woods. You may need to do it all to burn off your milkshake! Before you leave, grab a pint of craft beer at Monument City Brewing's farm location next door.
Apple Cider Donuts
Gaver Farm—Mount Airy, MD
Fall simply isn't complete without apple cider donuts. And while you can get them by the dozen at practically any farm this time of year, Gaver Farms in Mount Airy serves them warm and fresh out of the oven from their Donut Hut every weekend. Gaver Farms has a 12-acre pumpkin patch, a beautiful orchard with trellised apple trees, and gorgeous sunflower fields – where you can pick your own of everything. Their Fall Fun Fest runs daily until October 31st and includes over 60 attractions, appropriate for all ages, including jumping pillows, farm animals, mazes, duck races, ball games, and photo centers.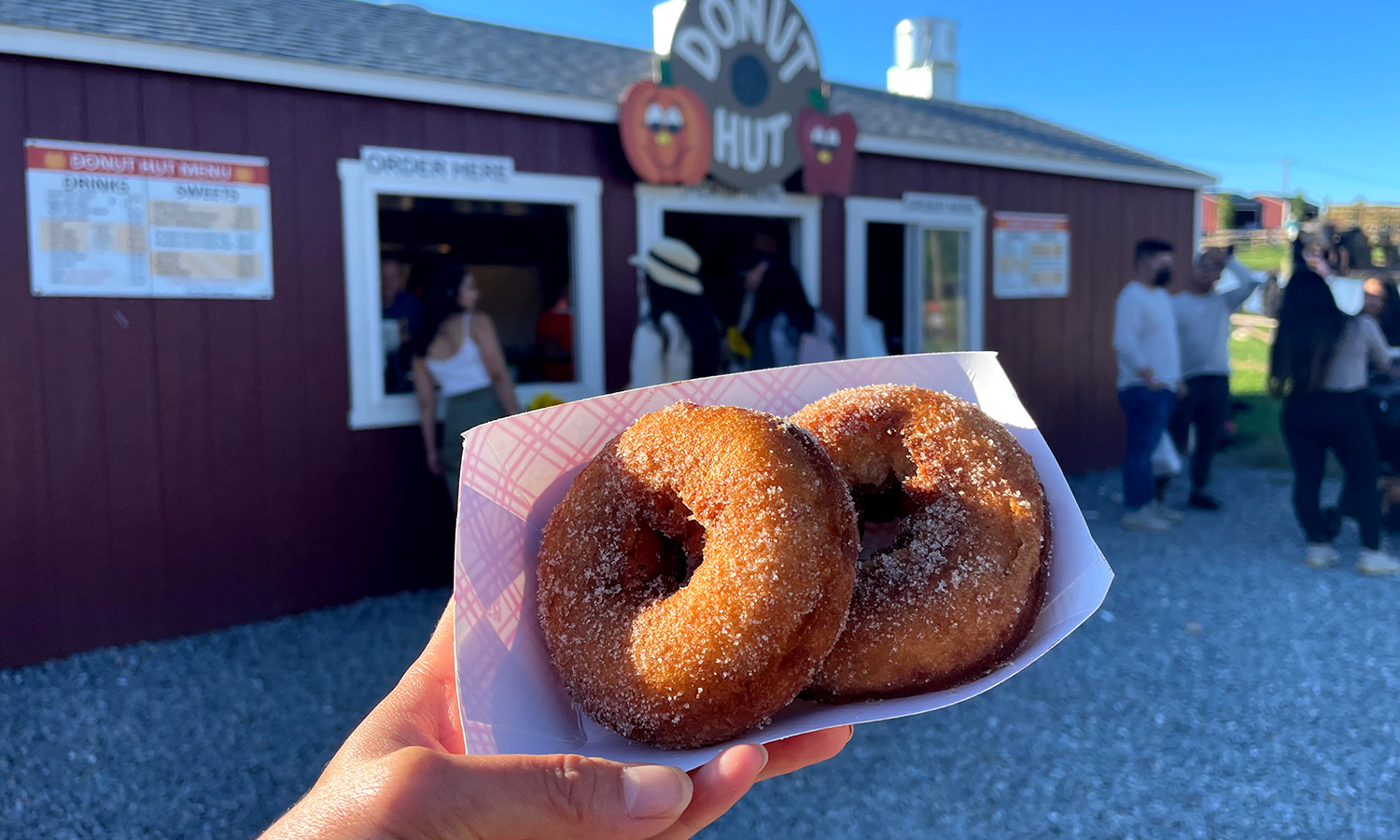 While in the area, visit one of many family-friendly, female-owned wineries, including Loew Vineyards, Linganore Winecellars, and Black Ankle Vineyards, and ask which of their wines pairs best with apple cider donuts.
Chai with Caramel Apple Butter Cold Foam
Social Coffeehouse and Cocktail Bar—Leonardtown, MD
Are you tired of yet another pumpkin spice latte? Then you'll appreciate the originality of the fall-inspired coffee lineup at Social Coffeehouse and Cocktail Bar in Leonardtown. A coffee house by day and cocktail bar by night, Social brings a mixologist's touch to its coffee concoctions. Just released, its fall flavors include chai with caramel apple butter cold foam and "Autumn Fog," a fall spin on the traditional London Fog, featuring caramel apple pie tea and a touch of maple spice topped with steamed milk. Enjoy a latte or top a cold brew with the delicious caramel apple butter cold foam. Come back for fall cocktails, including bubbly pumpkin sangria, apple cider sangria, and a s'mores old-fashioned.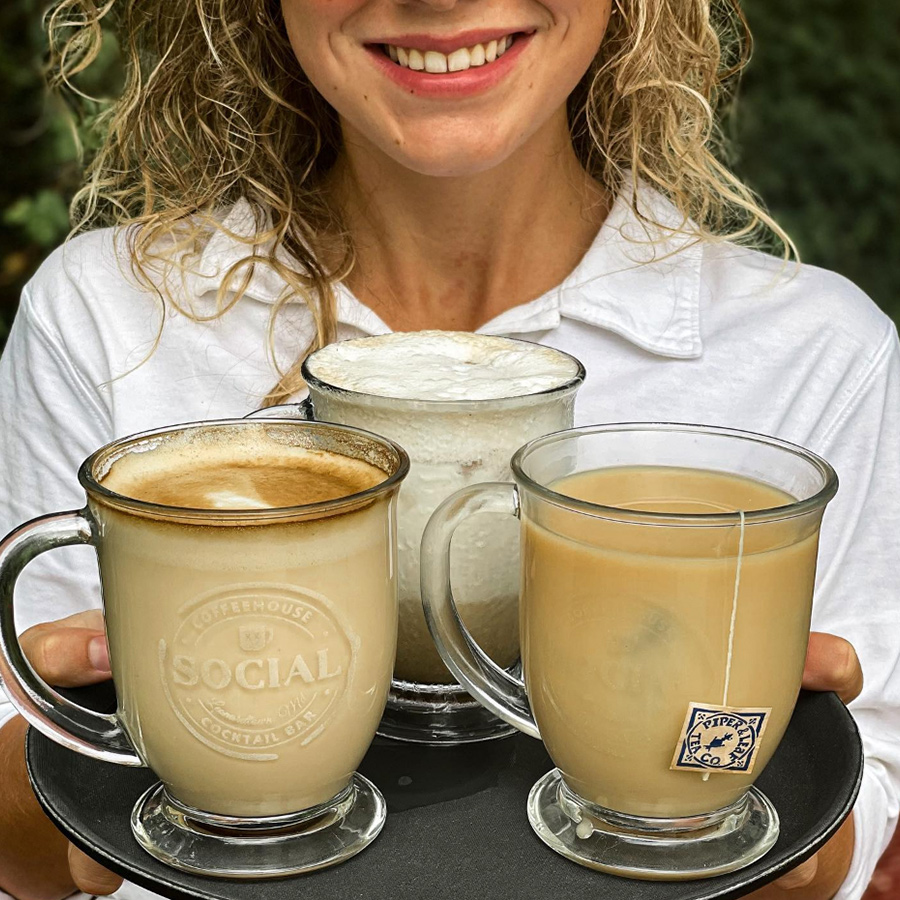 While you're killing time between coffee and cocktail hour, grab a bottle of wine at the award-winning Port of Leonardtown Winery, have a picnic at Leonardtown Wharf Park, or take a short drive to one of the many beaches in the area. A scenic half-hour drive to the tip of the peninsula to Scotland, MD, will take you to Point Lookout State Park and Point Lookout Lighthouse where you get a panoramic view of the Chesapeake Bay meeting the Potomac River.
The Great'er Pumpkin Beer
Heavy Seas Brewery—Halethorpe, MD
What better way to celebrate the end of I-want-to-die-when-I'm-outside weather than slow-sipping a beer under the sun in 70-degree weather? For the two months of the year when Maryland feels like San Francisco, one of Baltimore's most well-known breweries, Heavy Seas, offers its Great'er Pumpkin beer on tap.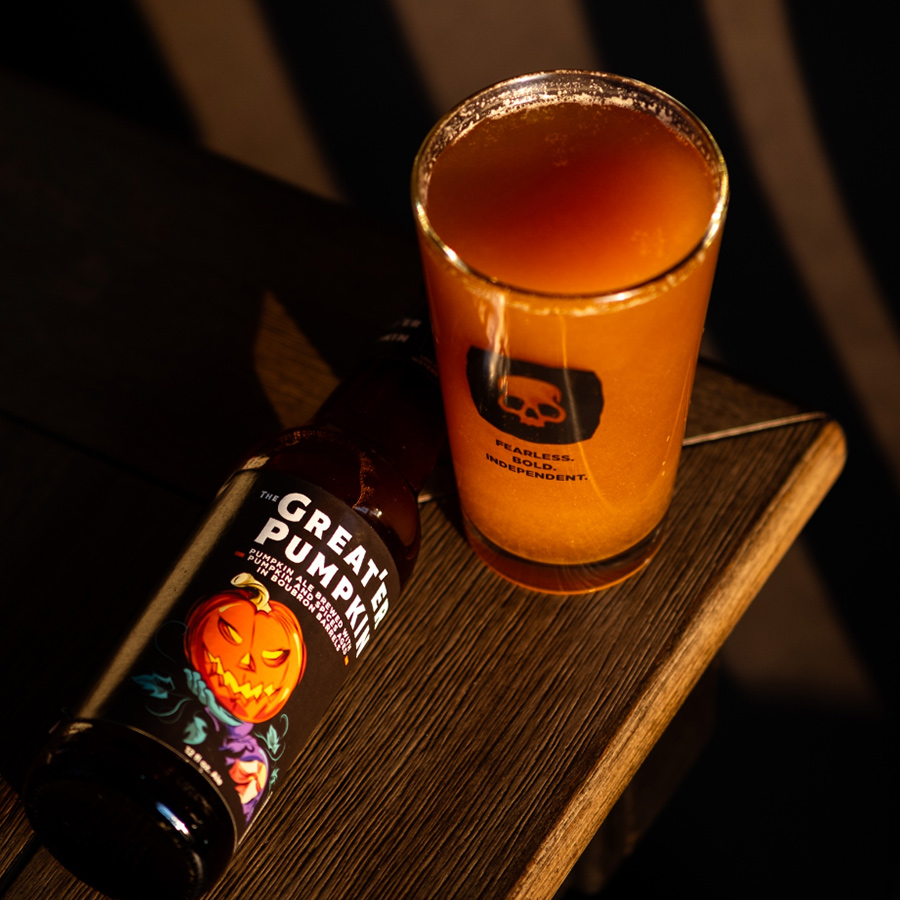 Made with real pumpkin and aged in bourbon barrels, Great'er Pumpkin is a one-of-a-kind fall-inspired beer with a full, malty body and hints of bourbon, cinnamon, ginger, clove, oak, and vanilla. While in the area, you might as well take advantage of all the great food that Baltimore has to offer that is less than a 15-minute drive away. 
Apple Cider Slushies
Weber's Cider Mill Farm—Parkville, MD
If you're in the Baltimore City area, drive 20 minutes northeast to Parkville to Weber's Cider Mill Farm, the oldest cider mill in continuous use in Maryland. If there's one place to try a refreshing apple cider slushie, it's here. The cider, pressed from over four varieties of apples selected to impart the perfect balance of sweetness and tartness, has no sugar added and is made by the same mill that Earl Weber bought from a New Jersey farmer 74 years ago.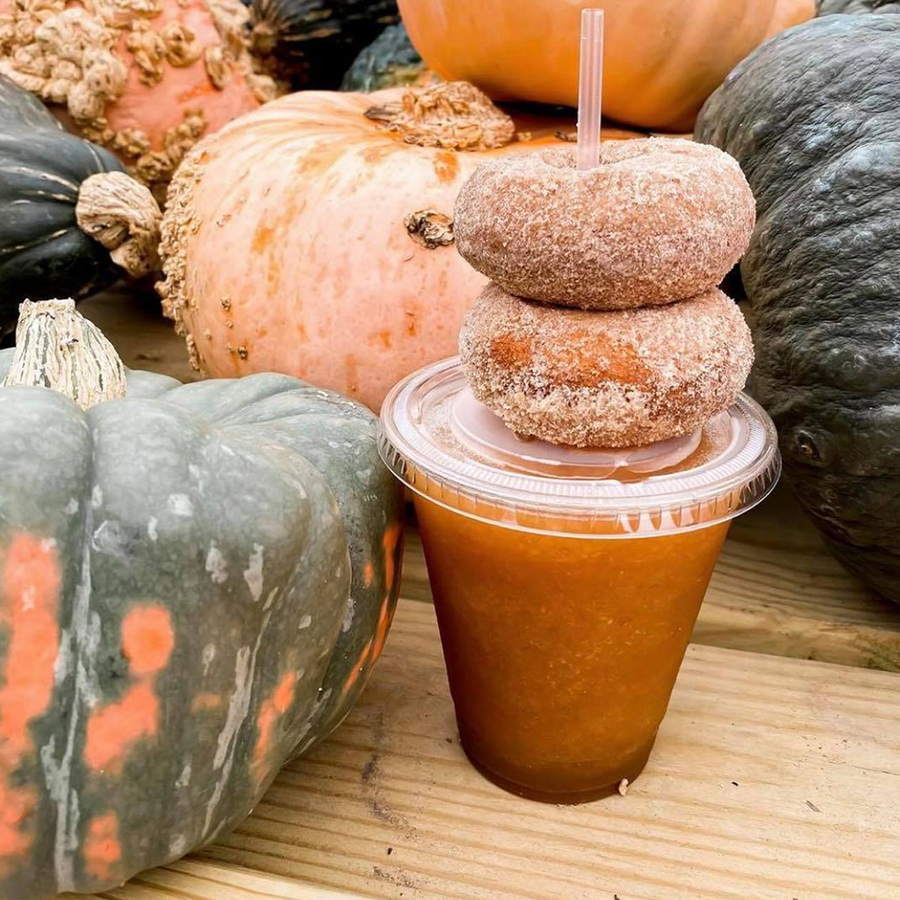 Want to save some fresh apple cider for the holidays? Buy a gallon of Weber's cider, remove one glass from the jug, and freeze the rest to enjoy around the holidays as hot spiced cider—Weber's Farm has a recipe!
---
Lead Photo: Gina Chen
Gina is a writer, yoga teacher, and career coach. Her love of food and self-discovery has led her to travel and live all over the world, including San Francisco, Chicago, Bali, and her hometown of Chengdu. She currently lives in Maryland with her husband and English Cream Golden Retriever. Follow her @ginachenart