5 Parks in Charles County for Every Type of Adventure

The possibilities for outdoor adventure in Charles County are endless, and they're perfect for exploring at your own pace. Drift through tranquil waters in the early morning light, pedal down a rail trail after lunch, and pitch a tent on a historic property. Discover acres of protected land and miles of open spaces and shorelines as you explore these parks in Charles County.
Birdwatch at Port Tobacco River Park
Make sure to pack your binoculars—you're bound to spot a variety of birds while walking the paths of Port Tobacco River Park. Head to the bald eagle nest viewing platform and keep your eyes peeled for Chandler and Hope, the park's resident bald eagle pair.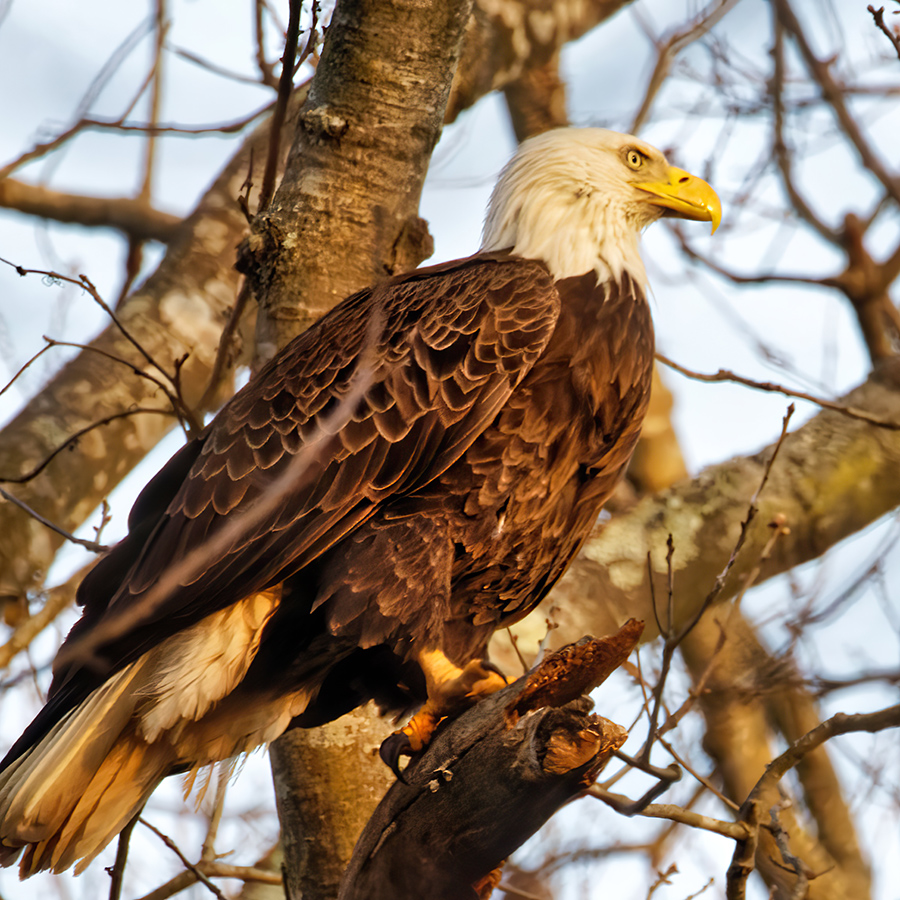 Fun fact: In 2020 the town of La Plata was designated the first "Bird City Maryland" by the state's Maryland Bird Conservation Partnership. The town bird is the purple martin. See if you can spot one during your visit!
Hike through history at Chapman State Park
Choose between a variety of trail lengths and difficulty levels at Chapman State Park. Don't miss Mount Aventine, a stunning pre-Civil War structure with an equally beautiful view of the Potomac River.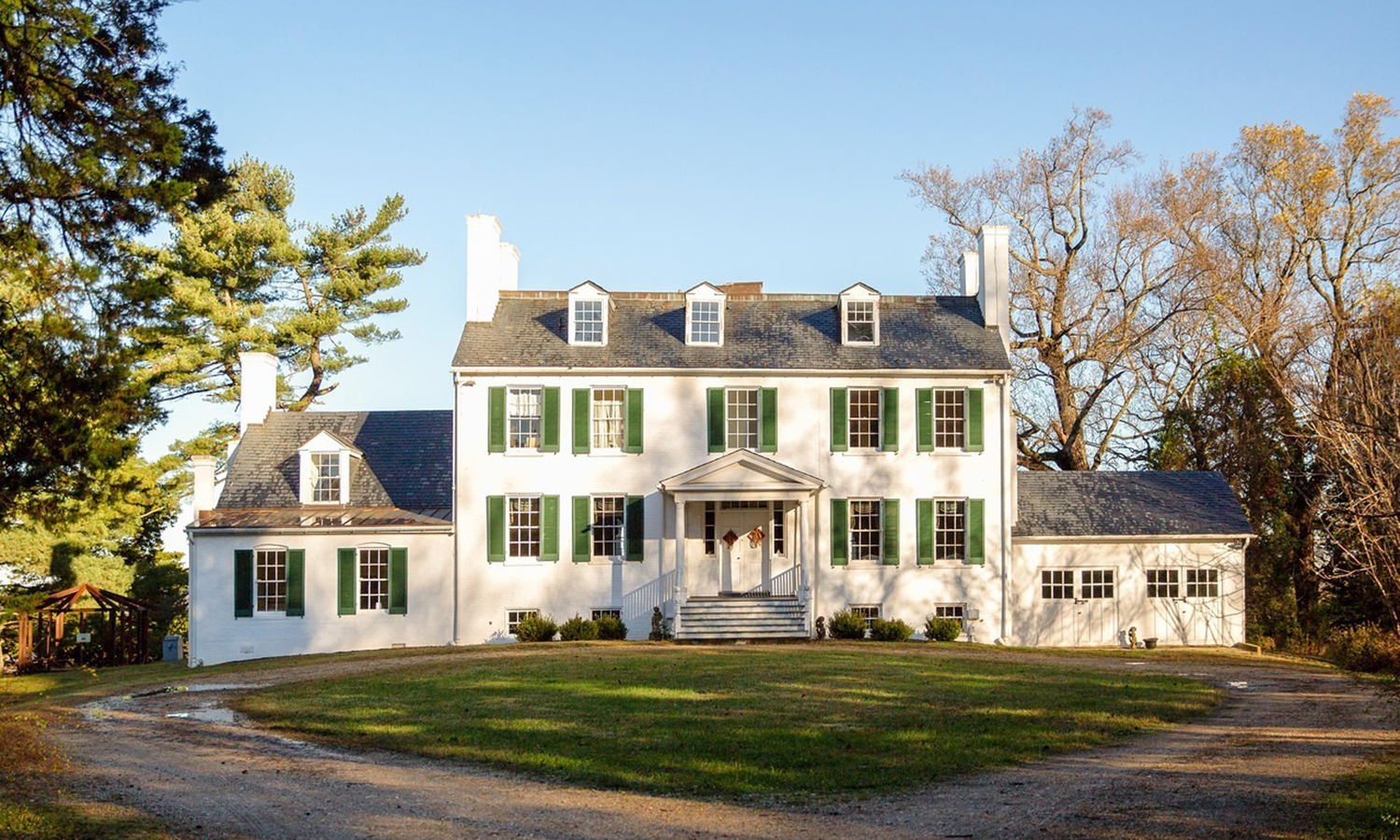 Take a tour of the house before hitting one of the many trails accessed by heading down the hill towards the water. Tours are available on Sundays between April and October.
Rent pedal boats at Gilbert Run Park
Tucked in the woods between La Plata and Charlotte Hall, Gilbert Run Park is an oasis for all ages.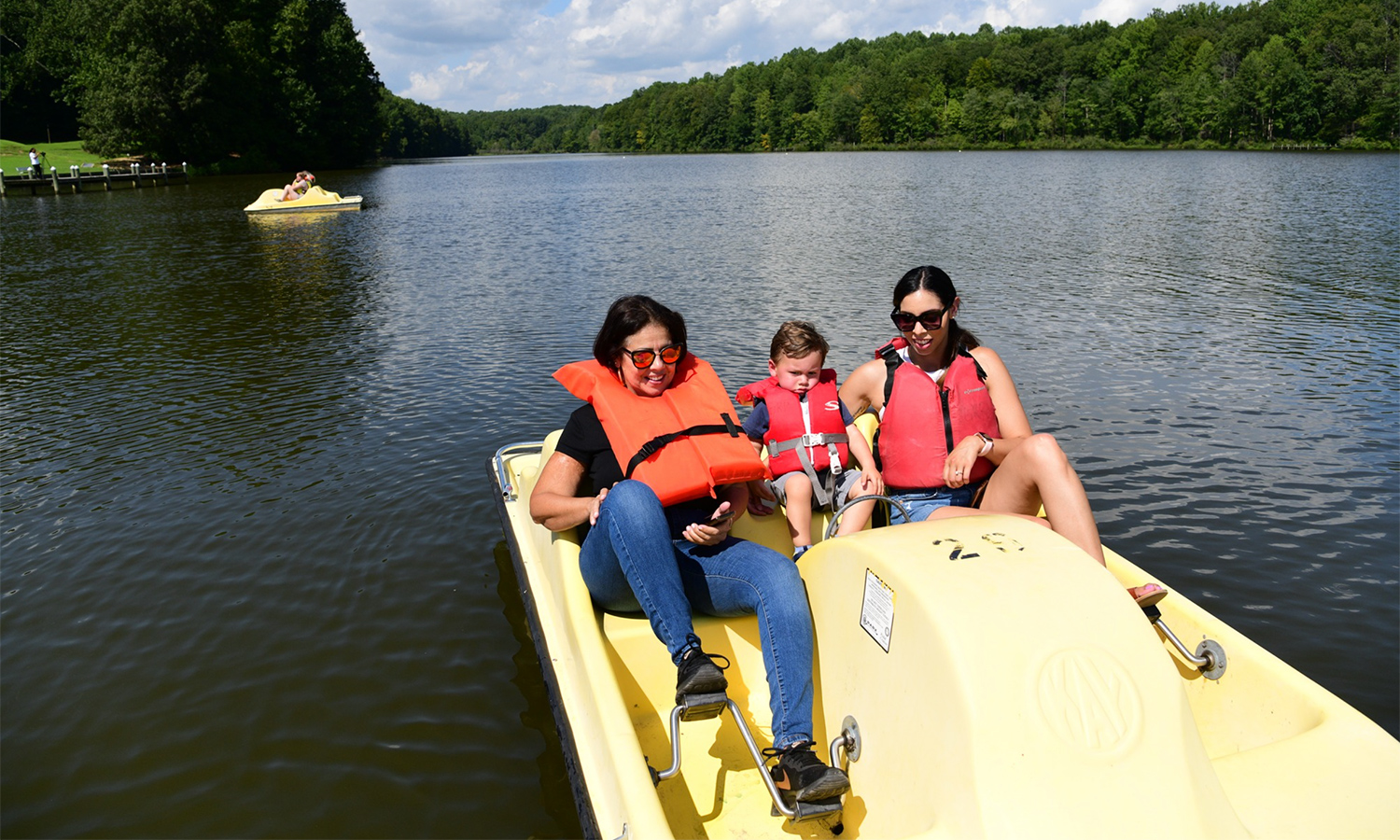 Rent a pedal boat around the expansive freshwater lake, let the kids run wild at the shaded playground, watch for wildlife along the nature trail, and gather for a meal around one of the provided grills. Don't forget to check out the new zip line feature next to the sand volleyball courts!
Ride horses at Maxwell Hall Park
Saddle up for some four-legged fun along one of the six horse trails offered at Maxwell Hall Park. Depending on the trail, you might ride through open fields, wooded areas, or along the shores of the Patuxent River.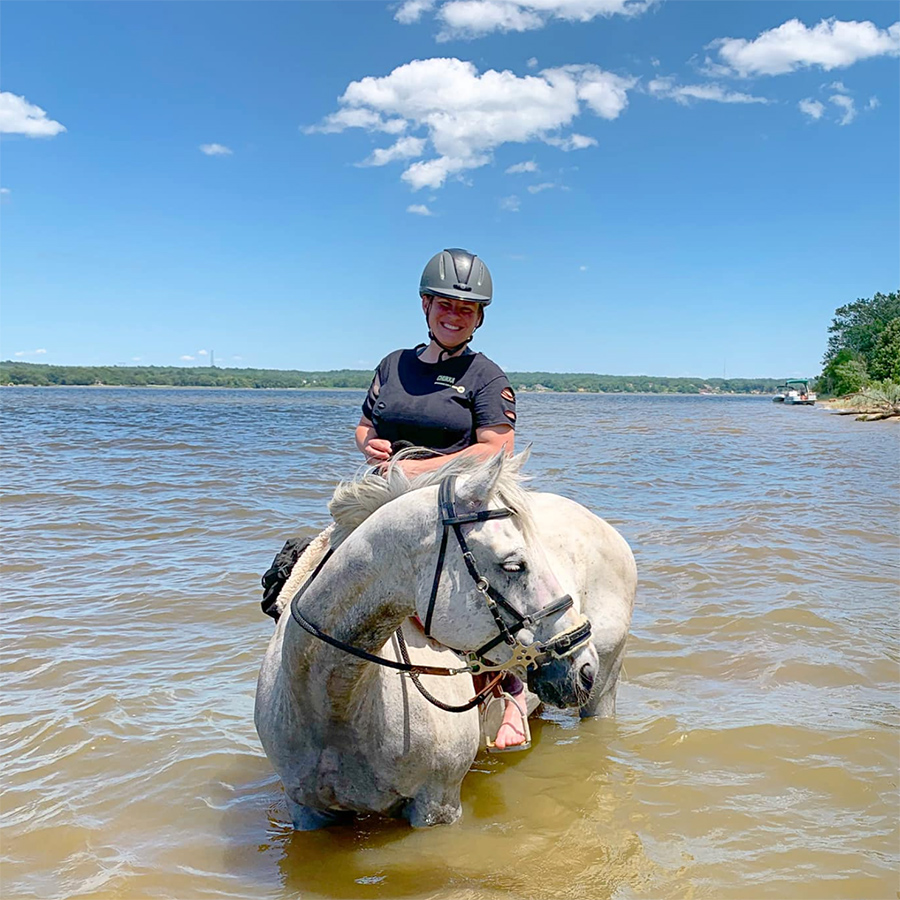 Ready to test your skills? Try the Orange "judged trail course," which features 11 obstacles, or leap over eight cross-country-style jumps on the Yellow trail. You'll feel as though you've traveled back to colonial times as you canter through untouched land and take in the views of historic Maxwell Hall House, built in 1768.
Note: Maxwell Hall equestrian trails are only open to members. Memberships can be purchased year around on the parks website. Hikers and birders may use the trails free of charge.
Go fishing at Smallwood State Park 
Drop a line at Sweden Point Marina along Mattawoman Creek, and you might catch largemouth bass, carp, catfish, or white or yellow perch. Fish from the shoreline, use the boat launch, or reserve one of the 50 slips at the marina. Visit the General Store at the marina to load up on ice, tackle, and snacks before your day on the water. Fun fact: The Potomac River is a well-known bass fishery. The park hosts annual Major League Fishing tournaments where anglers compete for a large cash prize.
_____
A version of this article originally appeared in the 2022 Official Visitor's Guide for Charles County.
---
Lead Photo: Charles County Parks & Recreation