Live, Laugh, Loaf at These Popular Annapolis Bakeries

What foods come to mind when you think of Annapolis? Crabs, oysters, fresh-baked bread… Wait, what? You heard us right. The gateway to the Bay is also home to exceptional bakeries worth a visit on their own. Put these three Annapolis bakeries on your next road trip itinerary, and thank me later!
Black Market Bakers
If two of the faces behind the counter at Black Market Bakers in Edgewater look familiar, that's because you saw them on the first season of Baking It, Peacock's holiday baking show. When father-and-son Tom and Steve O'Leary teamed up with baker Sarah Carr, their plan was to open a storefront bakery. When the pandemic shutdown hit, they pivoted to a food truck, which became a Saturday morning event for foodies looking for comfort treats in an open-air environment. Their standalone bakery finally opened in the summer of 2022, allowing them to serve six days a week. (They're closed on Tuesdays.)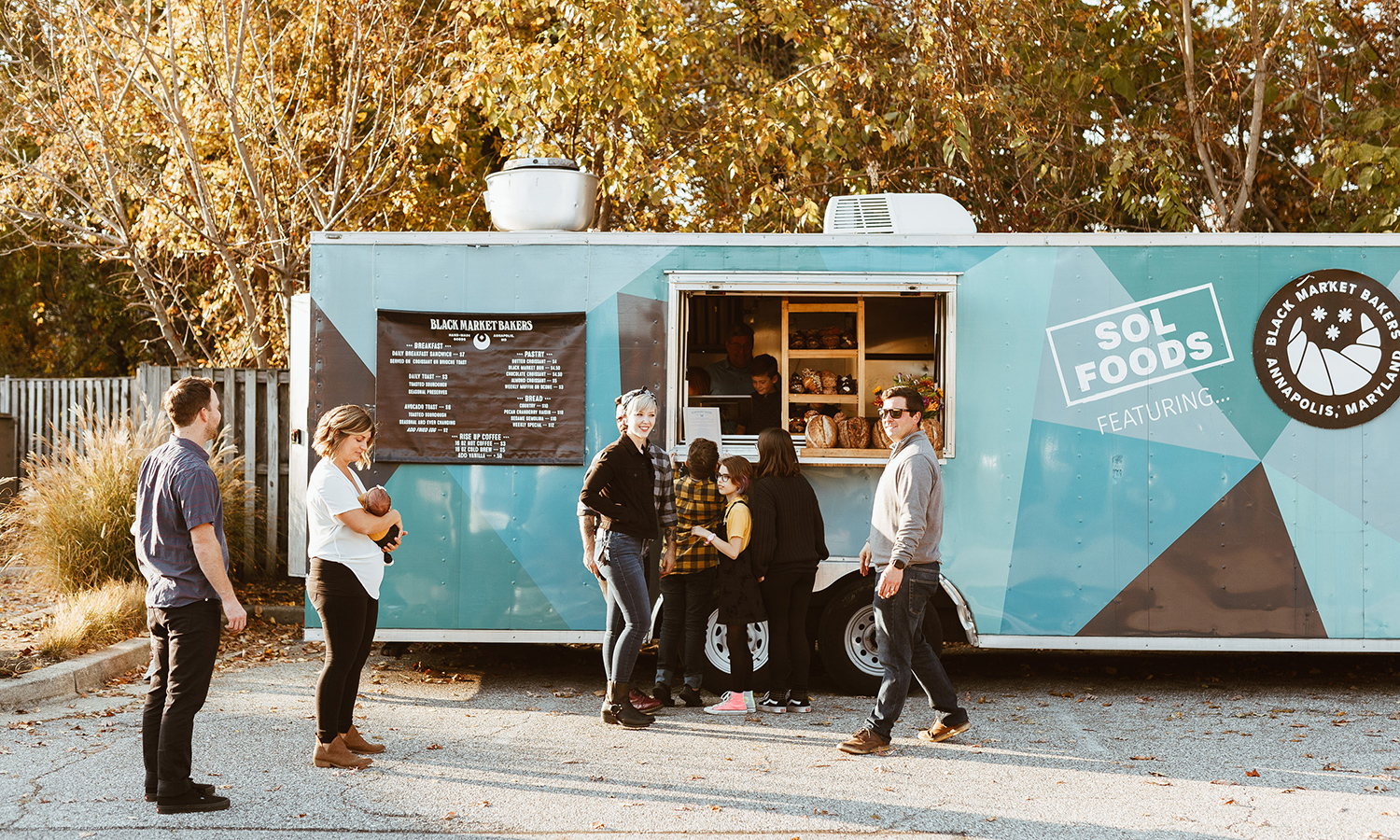 What should you order? Ask anyone in line, and they'll have a different favorite. I'm partial to the thick, chewy focaccia and old-school oatmeal cream pies that would make Little Debbie hang up her rolling pin. Homemade sourdough amps up their avocado toast and breakfast sandwiches made with pecan-smoked bacon.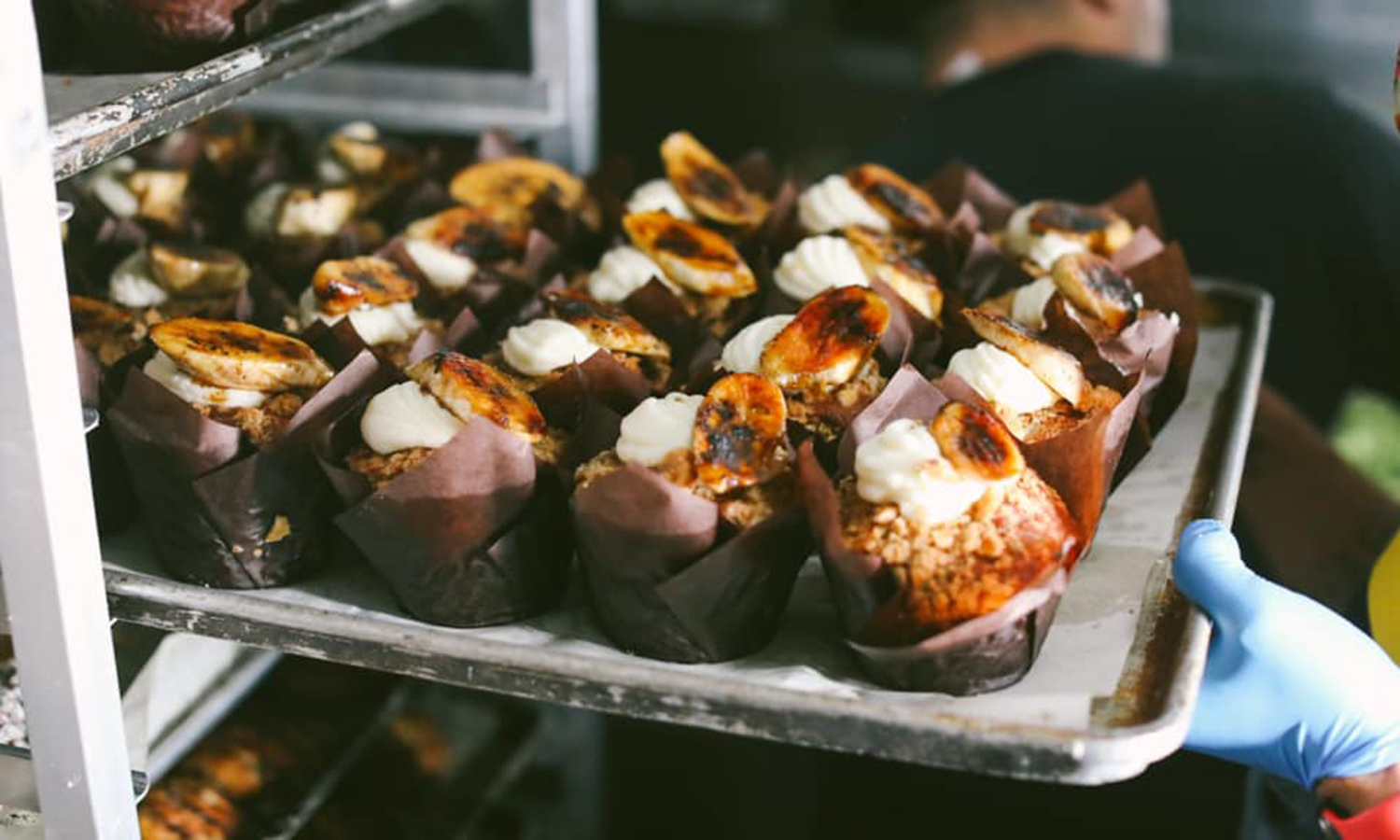 My friend can't get enough of their cruffins, a combination croissant-muffin. Flavors change every week; check out their Facebook page for the latest menu. 
In Grano
A shopping plaza off busy Riva Road isn't where you'd expect to find a cool bakery/bistro, but In Grano is all about the unexpected. Adam Pusateri and Pericles Lewnes' passion project aims to take old-world techniques and traditions and elevate the art of baked bread. One of their fundamentals is long fermentation: a minimum of 36 hours for their sourdough and country loaves, which makes them extra tasty but also more digestible—great news for those sensitive to gluten.
They take influences from around the world with their savory menu, served from 8 am til 3 pm. The breakfast burrito and pancetta egg and cheese sandwich sits alongside a Chinese flatbread, stuffed with pulled pork and served with a scallion ginger sauce.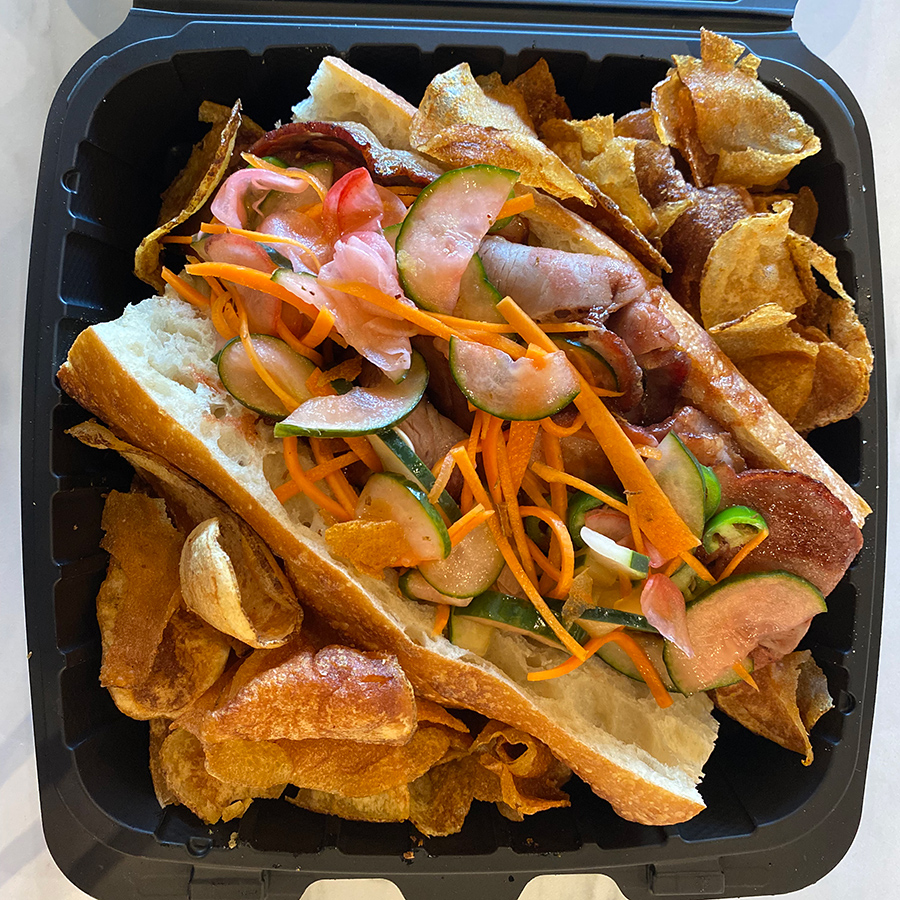 At lunch, their light, springy Hokkaido milk bun becomes the base for a kimchi chicken sandwich or Wagyu burger, and freshly baked baguette becomes the perfect chewy-crisp vehicle for a bahn mi.
They're not open for dinner, but they open up their space for collaborations with other chefs, from pop-ups to previews for soon-to-open restaurants or pop-ups. If you want to do some cooking on your own, sign up with Floating Lotus Farmstead's CSA, and your fresh veggies will be available for pickup from their counter. 
Bakers & Co. 
At Bakers & Co. in Eastport, everything starts with bread. When St. John's College grads Chris and Lucy Simmons couldn't find great bread in town, they started baking it themselves. Friends encouraged them to start selling it at farmers markets back in 2007, and that led to them opening their bakery storefront a few years later.
Drive down Chesapeake Street on a weekend morning, and you'll see a line of locals picking up goodies at the cash register, which is set at the door of this corner bakery. Baguettes, rustic multigrain boule, and ever-changing specialty breads like stoneground rye, are all cooked on their stone hearth. Sundays are for focaccia, either olive oil and sea salt or kalamata olive and rosemary.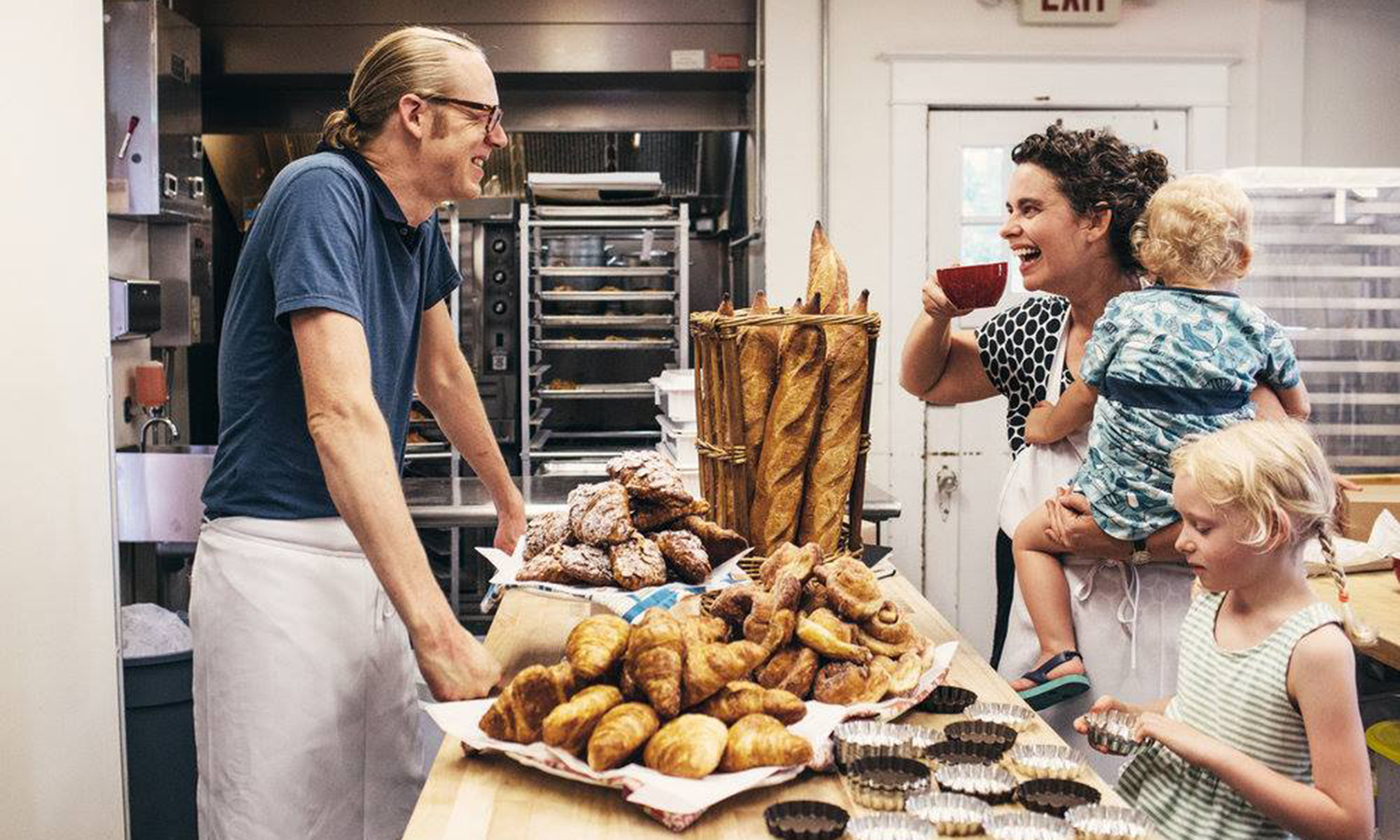 But it isn't just bread. The croissants, filled with dark Belgian chocolate or almond frangipane, are always a hit, as are their soft fruit scones. I never leave without a package of Gameday Cookies, oversized and studded with chocolate chunks, butterscotch, pretzels, and Cape Cod potato chips. And their heart wedges of light-as-air quiche will convert people who think they don't like quiche (spoken from experience). 
They're only open on weekends, Friday through Sunday from 8 am to 2 pm. If you don't want to run the risk of missing out, you can preorder online for Saturday or Sunday pickup.
While You're in the Area
We know that's a lot of eating on your Annapolis to-do list! Why not balance it out with some outdoor activity? Capital SUP offers kayak and SUP rentals from a waterside park next to Bert Jabin Yacht Yard on Back Creek. Get a whole new take on Annapolis by exploring one of its busiest marinas by water. Capital SUP has a second location at Quiet Waters Park, which gives you access to the scenic (and less crowded) South River.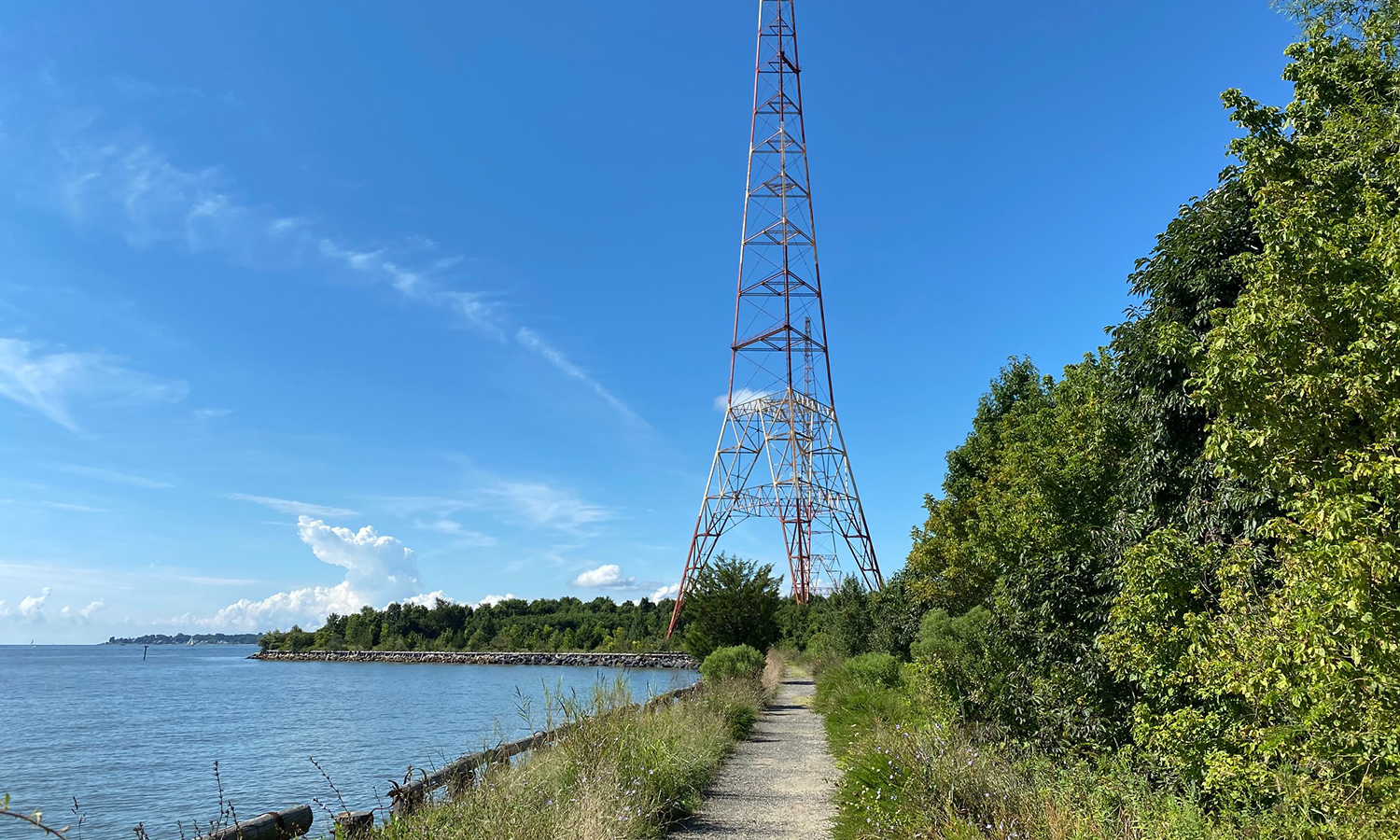 Hikers and walkers should head to Greenbury Point Conservation Area, a nature preserve with unbeatable views of the Chesapeake, Whitehall Bay, and downtown Annapolis. It's owned by the U.S. Navy and beloved by Anne Arundel County residents. A 3.1-mile trail takes you out to the point and underneath three remaining massive radio towers that served as a communications hub between the U.S. and the Atlantic Fleet from World War I well into the Cold War. Equally cool: More than 350 species have been recorded there, making it one of the most unique nature preserves on the East Coast. 
For more ideas, check out these ideas for outdoor fun in Anne Arundel County. 
---
Lead Photo: Bakers&Co
Longtime travel writer/editor Susan Moynihan has visited 60+ countries, but her favorite pastime is exploring the back roads of her home state. Her book 100 Things to Do in Annapolis and the Eastern Shore was published in 2019, and she has a new one in the works.