Ocean City vs. the Outer Banks

It's summer in Maryland, and you know what that means: time to hit the beach! 
And if you've lived here for a while, you know there are two popular beach options. You can drive over the Bay Bridge for some fun at Ocean City or make the long drive south to North Carolina and relax at the Outer Banks (OBX).
As a Maryland native and self-proclaimed beach bum, I've spent time at both places. And while this article will hopefully help you determine which location would best fit you and your family, I want to be clear that there is no wrong choice. Both places are beautiful and relaxing and can provide you with the summer vacation of your dreams. It's just a matter of what kind of getaway you want.
So which one is right for you? We've broken it down into three categories to help you choose: beach vibes, things to do, and accommodations.
Ocean City vs. the Outer Banks: Beach Vibes
Ocean City is known for its large beaches and even larger crowd, and has an energetic vibe.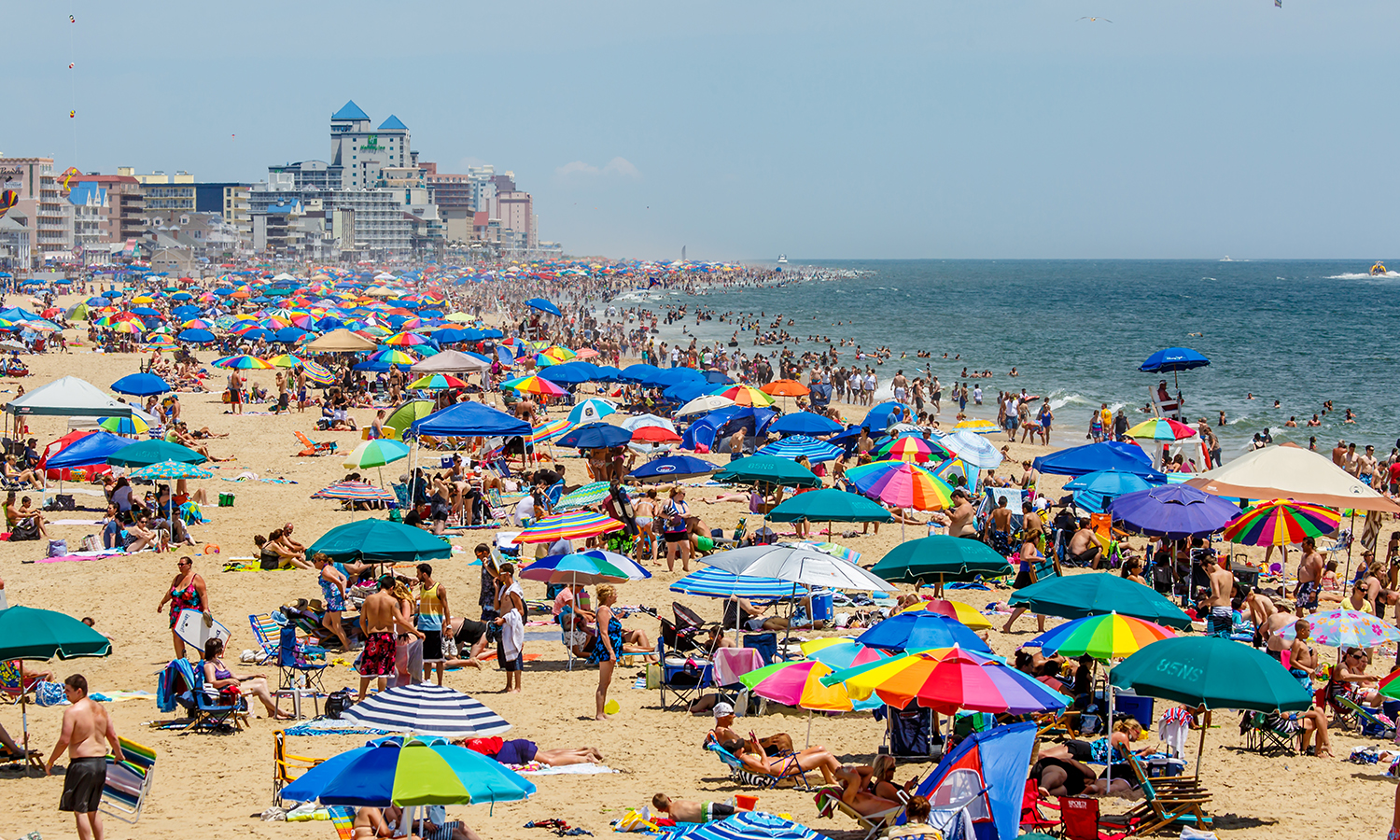 You're likely to be surrounded by families with small children, teenagers hanging out with friends, and adults playing a competitive game of tackle football. The atmosphere is fun and inviting—the perfect scene for an upbeat summer day. Vacationers seeking a serene Ocean City experience tend to visit in the off-season.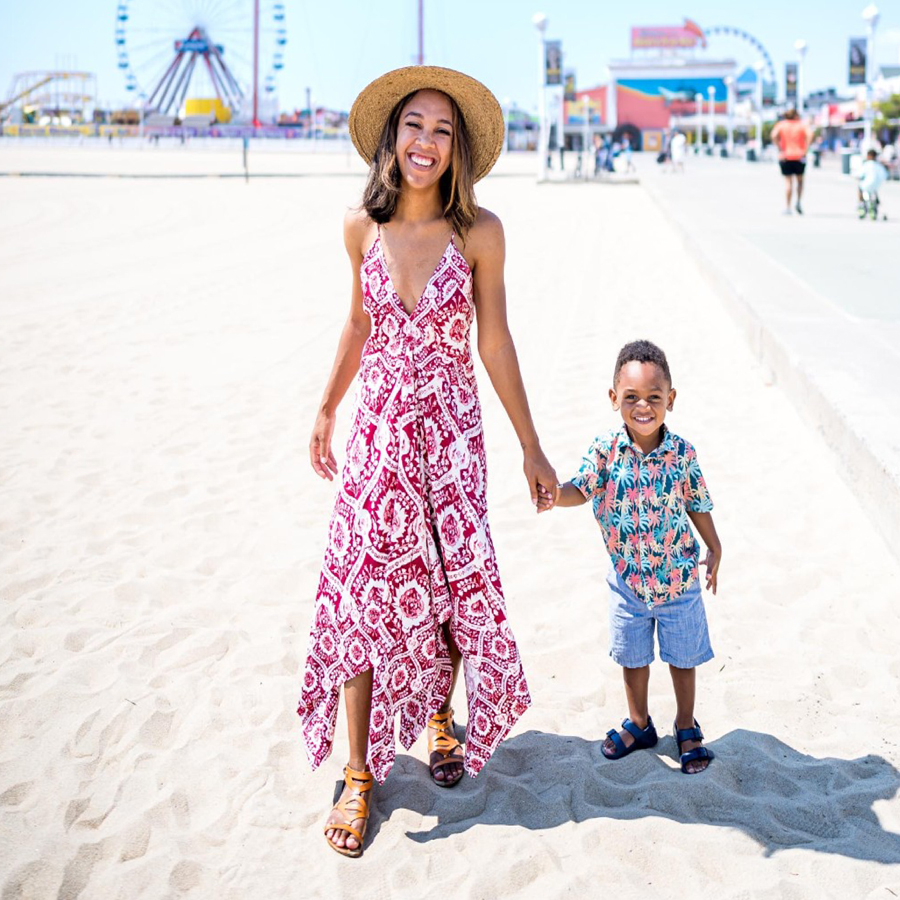 The Outer Banks, however, is much more chill. The beaches are more narrow, and there tend to be significantly fewer people. You can spread out and have more privacy than you ever could at Ocean City. The barrier islands that make up the Outer Banks include over 100 miles of beaches compared to the 10 mile beach in Ocean City.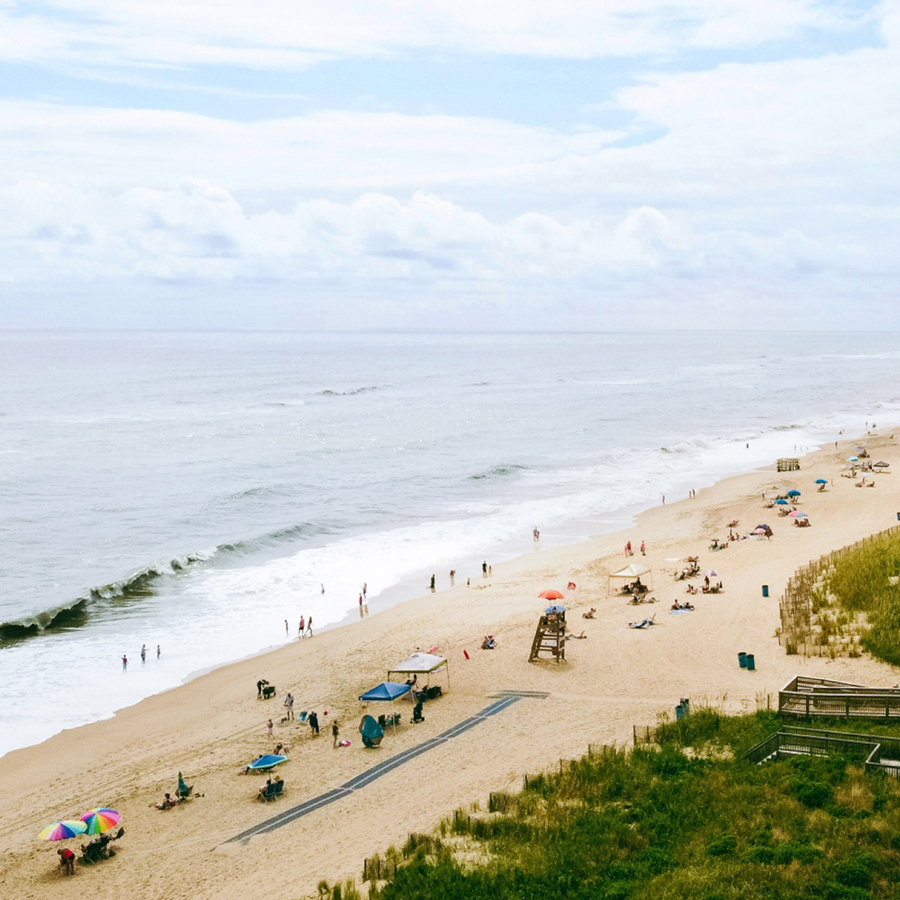 The Outer Banks is dog-friendly all year (dogs are allowed on the beach and boardwalk in Ocean City from October through April.) Compared to the lively vibe in Ocean City, vacationers to the Outer Banks seem more laid back. Even the ocean is more chill—you're less likely to get the big waves found in Ocean City. 
Ocean City vs. the Outer Banks: Things To Do
At Ocean City, there are endless activities and entertainment outside of the beach. There are mini-golf places and ice cream shops on virtually every corner. The famous 3-mile-long  boardwalk offers rides, arcades, shops, and restaurants for people of all ages.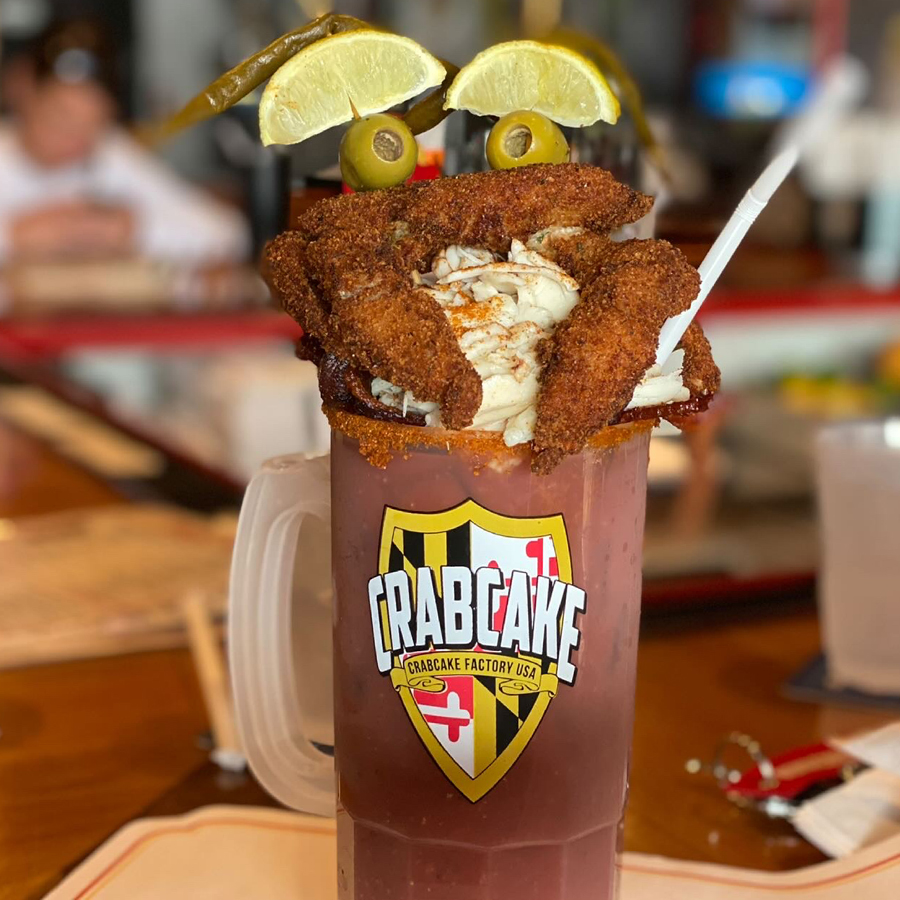 There are also water parks, go-karting, bumper boats, escape rooms, laser tag, movie theaters, and water sport rentals.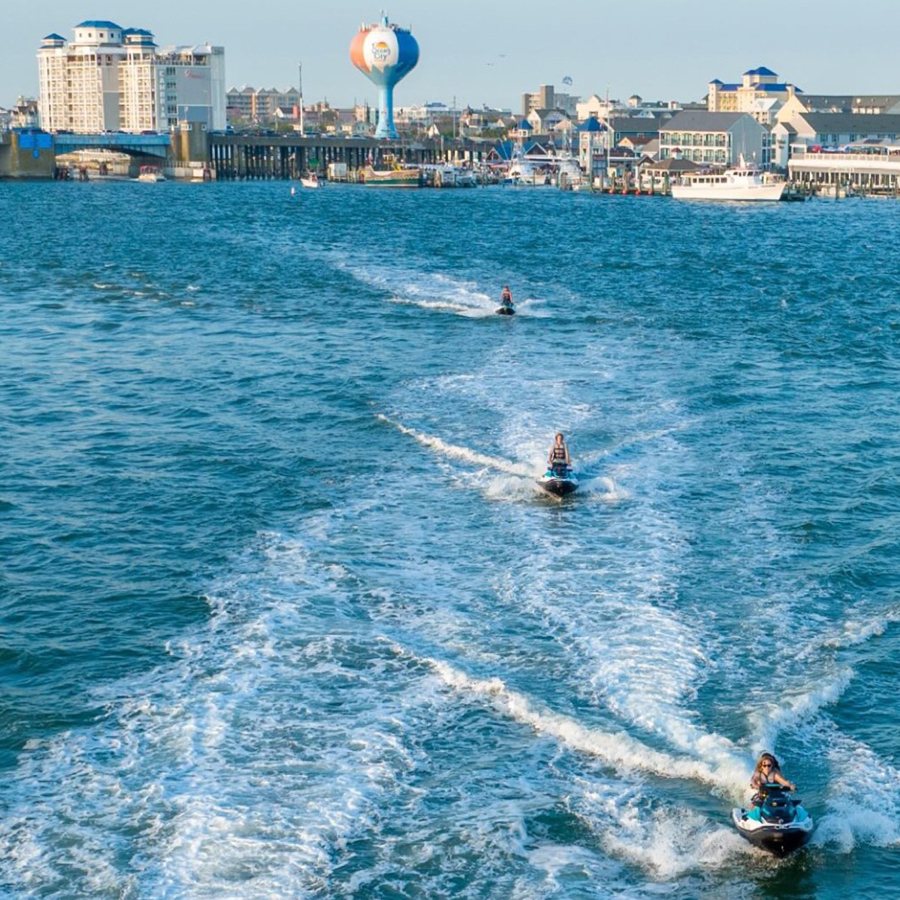 It's impossible to get bored at Ocean City. There's endless entertainment, and it's all right down the street!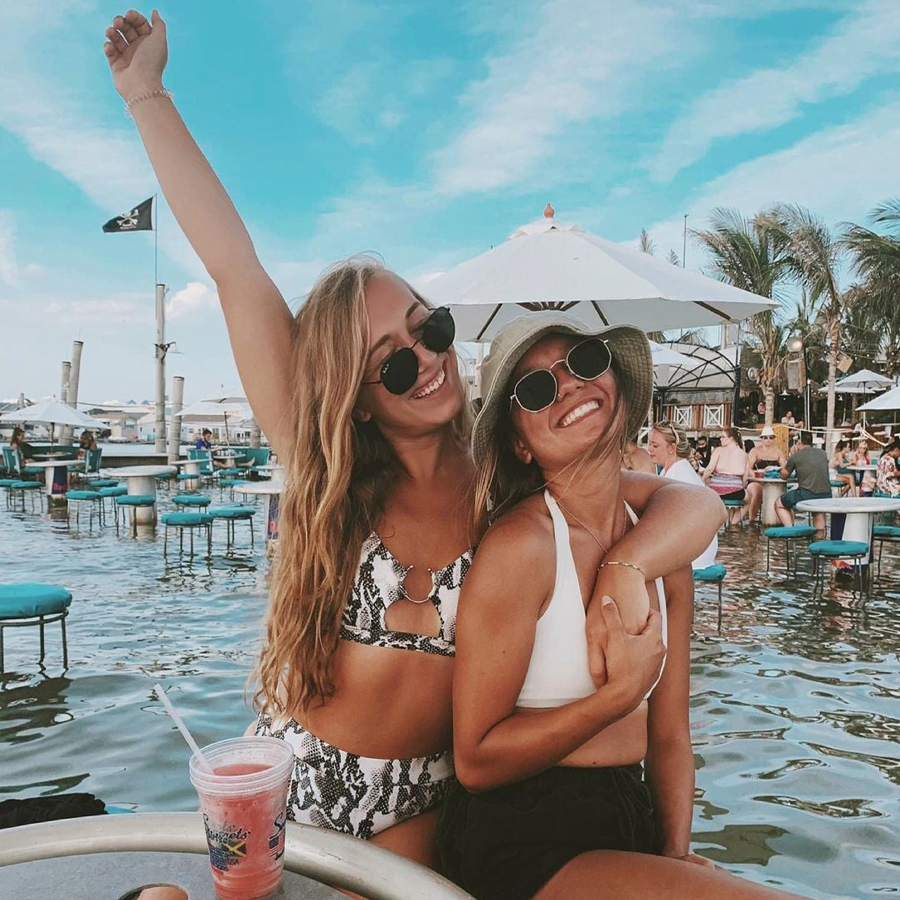 The OBX has more of a small-town feel. Of course, it depends on your exact location—some parts are more commercialized than others—but it's much more remote and low-key than Ocean City.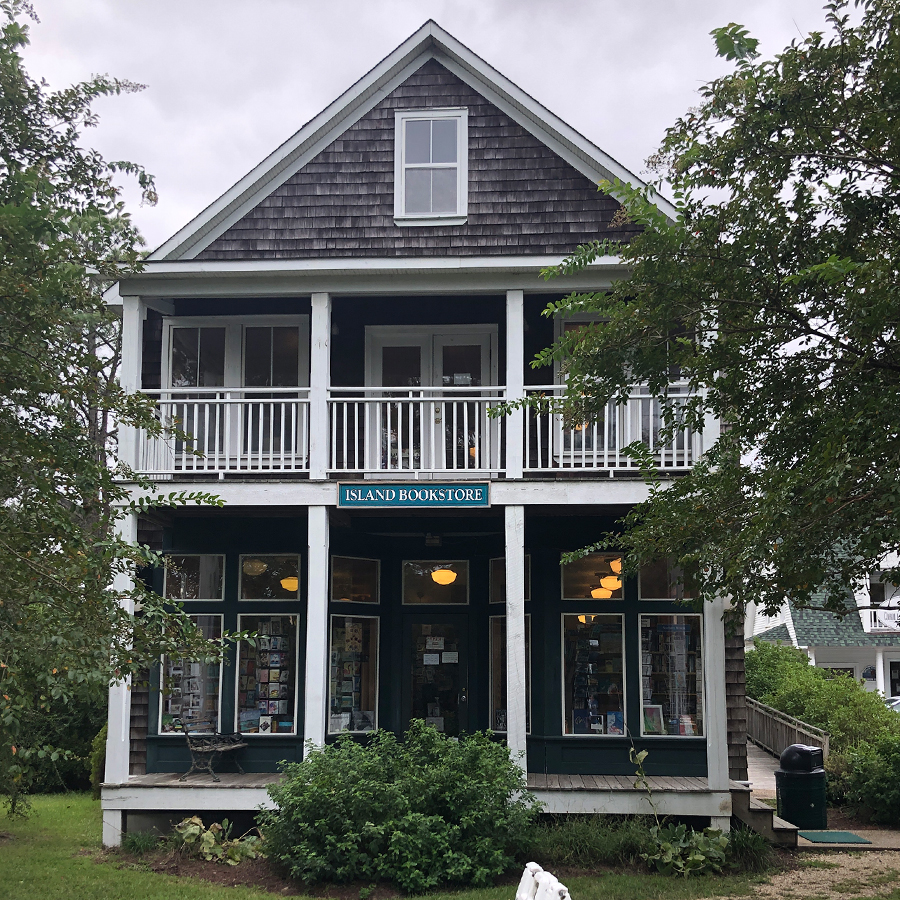 The primary entertainment in the Outer Banks is the beach. There are other entertainment options (shopping, mini golf, jet skiing, etc.), but they're more spread out. You'll likely have to drive to a restaurant or shopping area, and there isn't a beach boardwalk like in Ocean City.
Ocean City vs. the Outer Banks: Accommodations
Most people rent condos or stay in hotels during their Ocean City vacation. It's rare to find a house big enough for multiple families to rent in Ocean City, especially on the ocean side.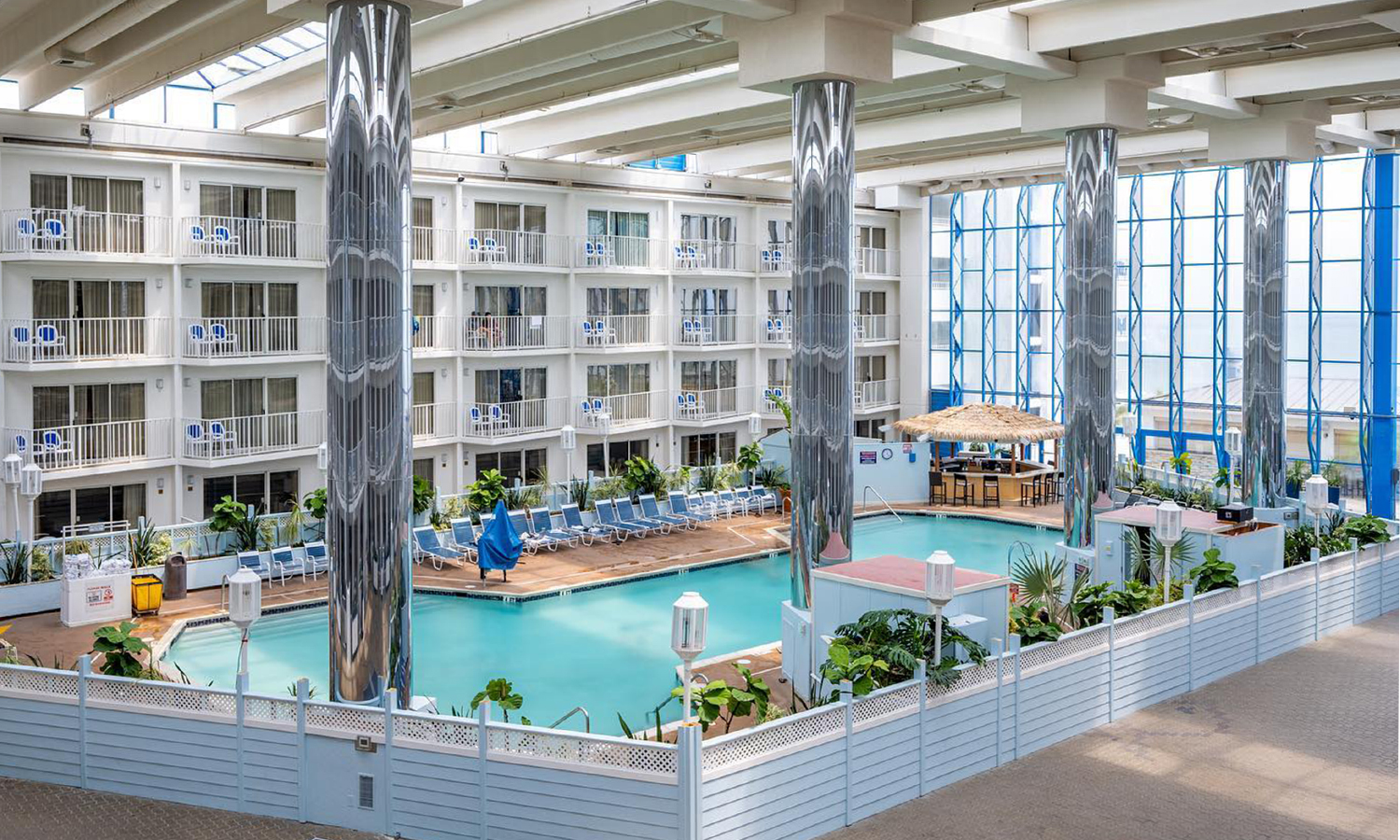 At the Outer Banks, many people rent a house with another family and enjoy having a pool and hot tub to themselves. Bigger homes can even offer movie theatre rooms, pool tables, and arcade games! Some of these houses are located on the water and feature wrap-around porches and stunning ocean views.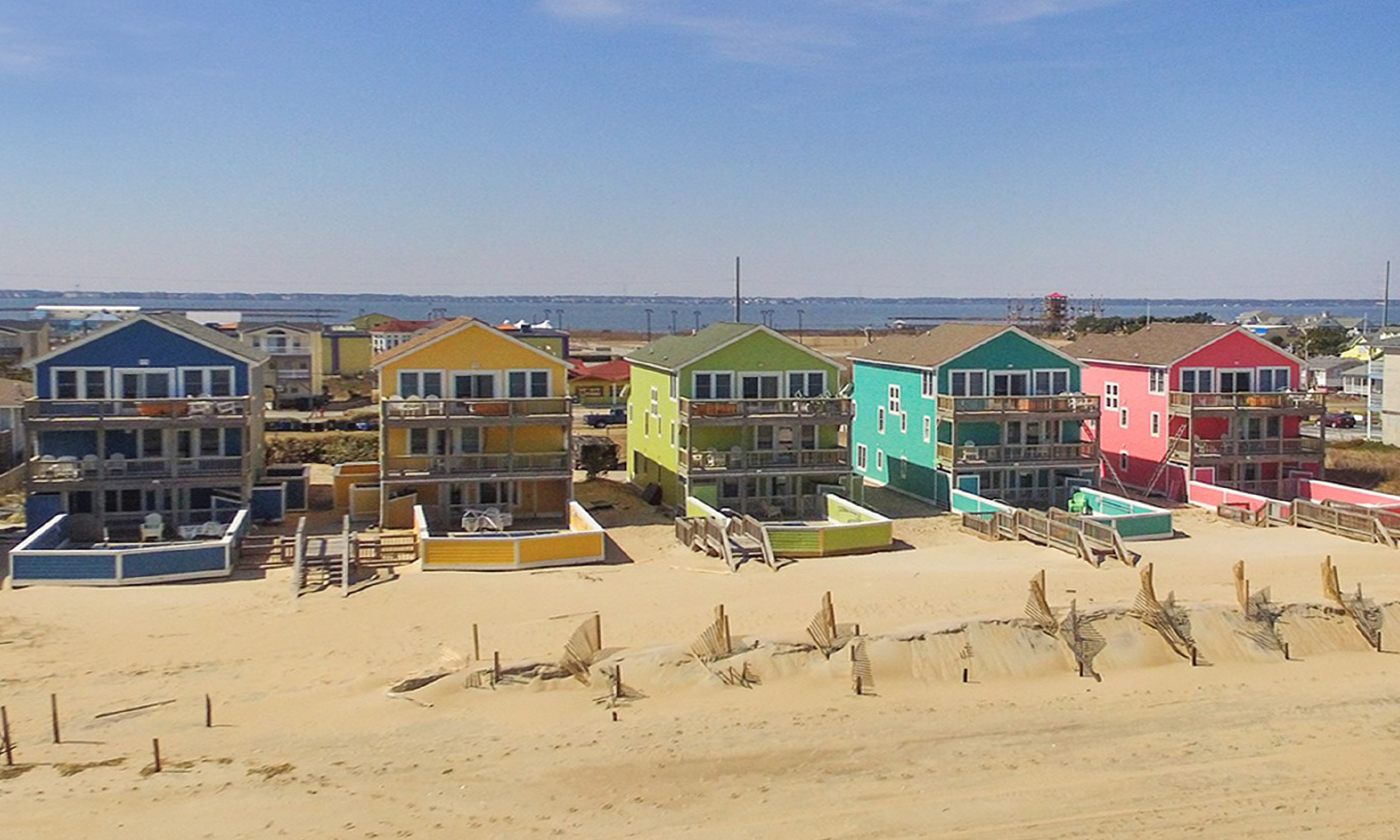 OBX also has plenty of smaller houses available for rent, as well as hotel rooms, but the large vacation rentals are one of the things that makes Outer Banks a unique experience. 
So which one will you choose: Ocean City or the Outer Banks?
---
Lead Photo: via Shutterstock.com