Sideling Hill: A Roadside Geological Wonder Worth the Stop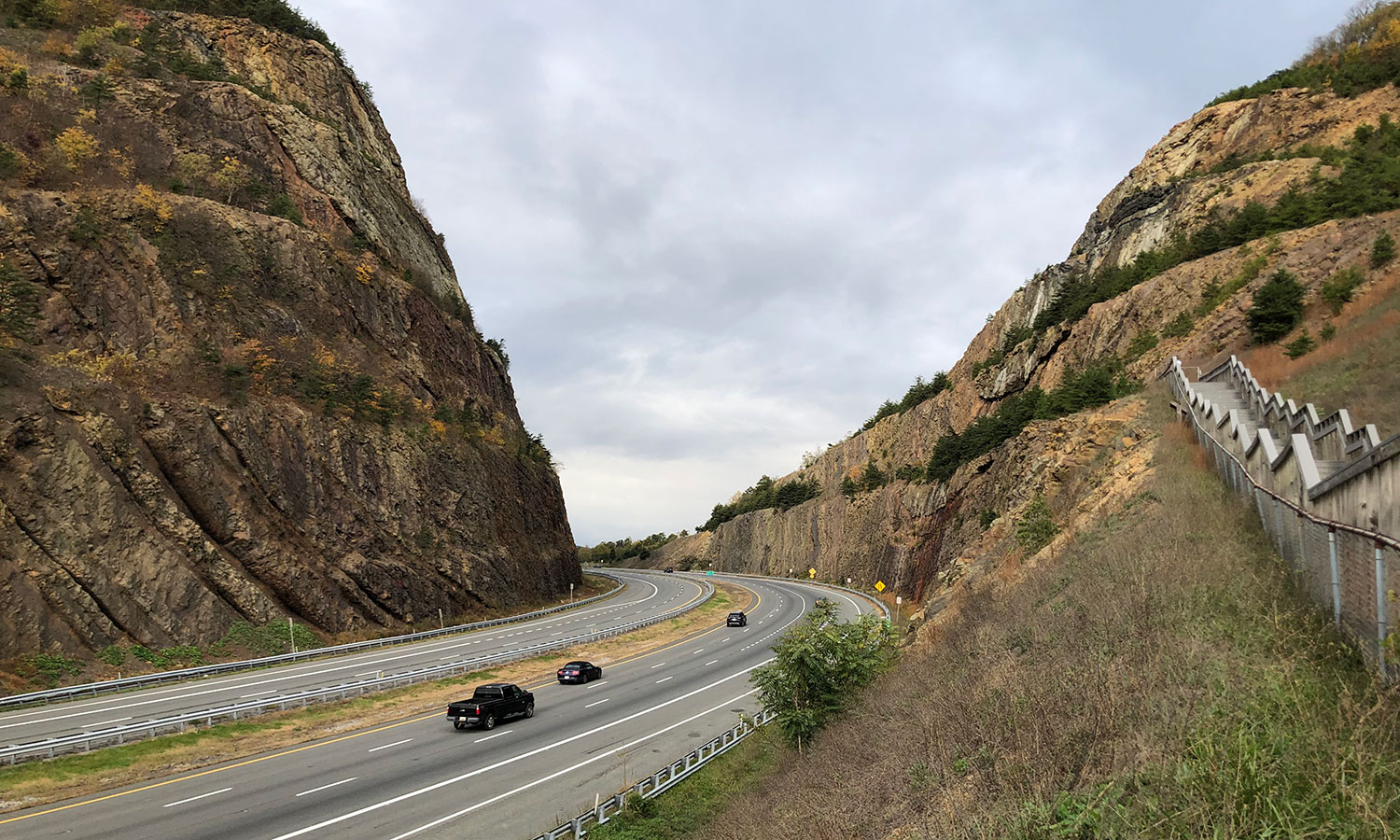 Let's face it—rest areas are pretty boring. You're usually there to take a break from driving, let the kids and pets get their wiggles out, and maybe grab a brochure or two. But there is one rest area in Maryland worthy of a stop, even if you're eager to reach your destination. Sideling Hill is located on mile marker 74 of I-68 and serves travelers going east and west. The Hancock-based rest area features spectacular views of the valley and the exposed rock where the Interstate cuts into the mountain.
The mountain is believed to date back more than 350 million years to the Paleozoic Era. With nearly 810 feet of tightly folded strata visible, the Maryland Geological Survey notes visitors can see coal, shale, slit stone, sandstone, and conglomerate rocks on both sides of the open mountain. Traveling this section during the winter months is especially enjoyable as icicles form down the cut of Sideling Hill.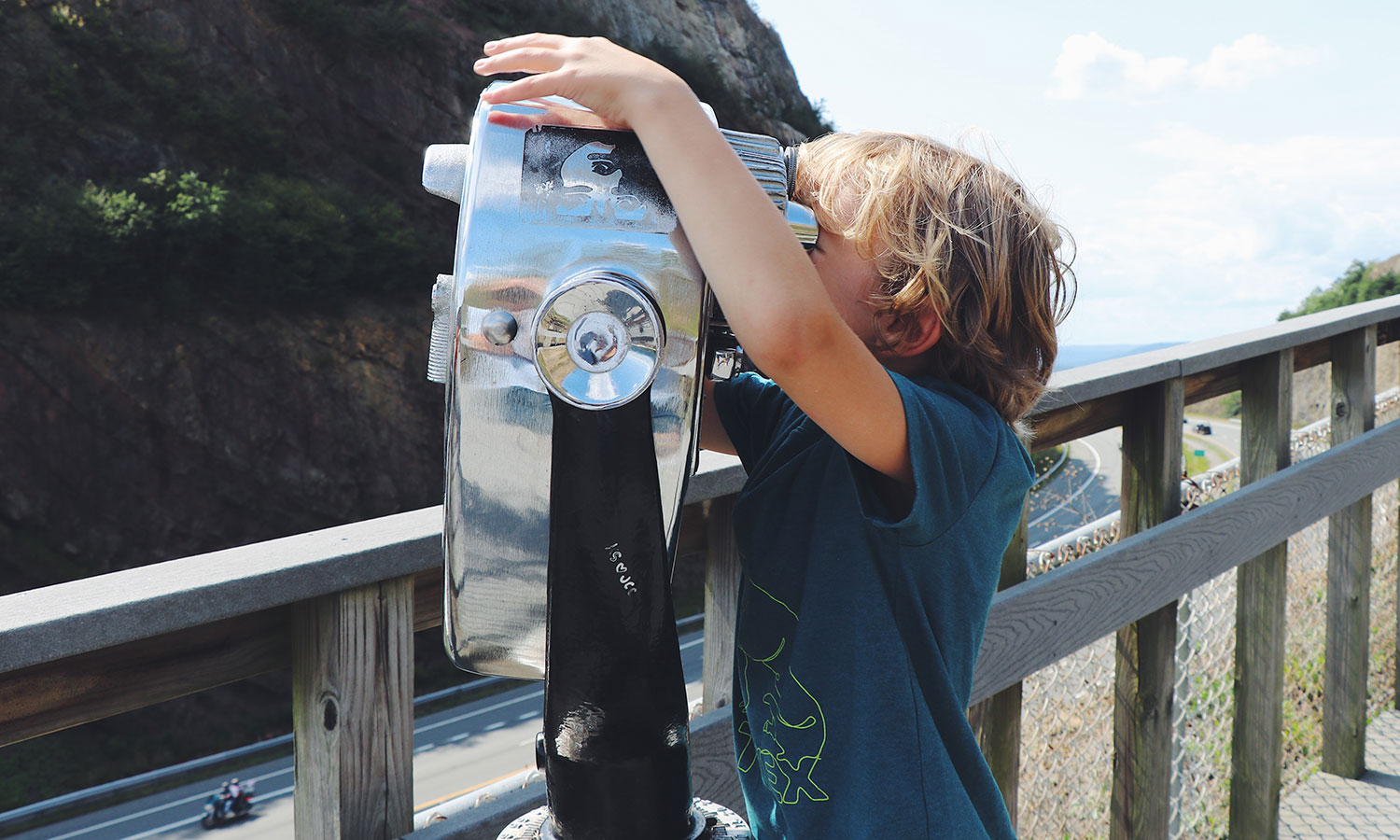 According to the United States Department of Transportation Federal Highway Administration, the mountain was initially referred to as Side Long Hill by early explorers and surveyors. Forts were placed on the eastern side during the 1700s and 1800s for settlers coming to the area. Those passing through had to decide whether to go over the mountain or around it. 
The decision to cut through the mountain to create a path for I-68 came because studies determined a tunnel would cost more to build and maintain. (The bypass connects I-68 to I-79 in West Virginia and I-70 and I-81 in Maryland.) 
While both sides are beautiful, the view of the valley on the westbound side isn't blocked by parked vehicles, and it is closer to the bridge that goes over both Interstate lanes. Give your kids a fun assignment: have them stand on the pedestrian bridge and move their arms as though pulling an imaginary whistle. You might hear honks from passing truckers in response.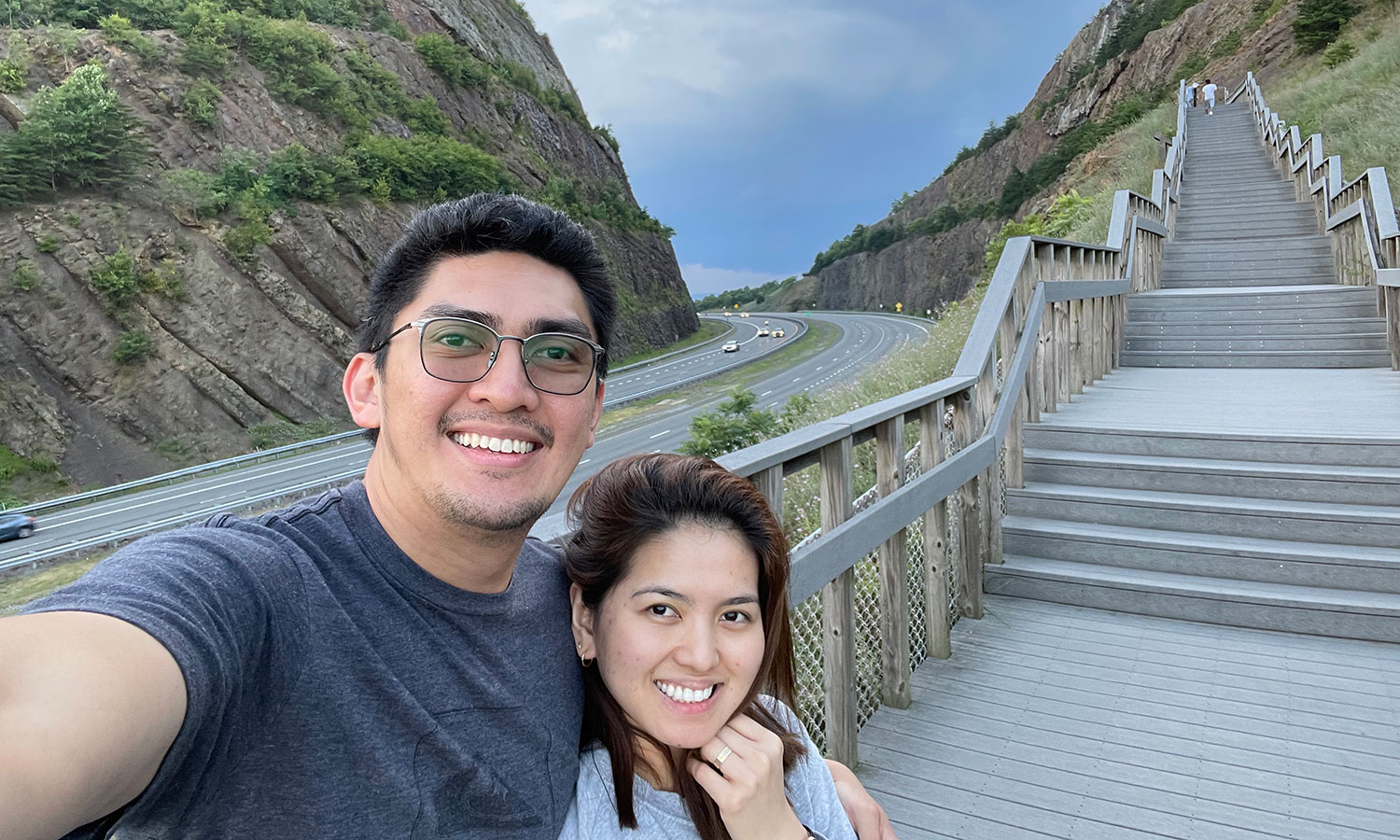 The westbound side used to feature a four-level exhibit center dedicated to the geological features and history of the area. The center closed in 2009 as a cost-cutting measure during the recession. Six years later, one floor reopened, but it's currently closed to the public. The exhibits are now on display at the Hancock's Town Museum. Visitors can stop by the center's vestibule, where staff members offer helpful travel information and can gather brochures for you. 
Both sides feature parking for cars, motor homes, and commercial truck vehicles, as well as vending machines, picnic tables, and restrooms. For more information, call the center at  301-678-6035.
While many rest areas require less than a five-minute stop, be sure to add extra time to your traveling schedule and check out this gem in Hancock. 
While You're in the Area
Don't miss a visit to the Blue Goose Market in Hancock to load up on everything from wine to pies to local produce and specialty food items, whether you're heading to a glamping getaway or primitive camping.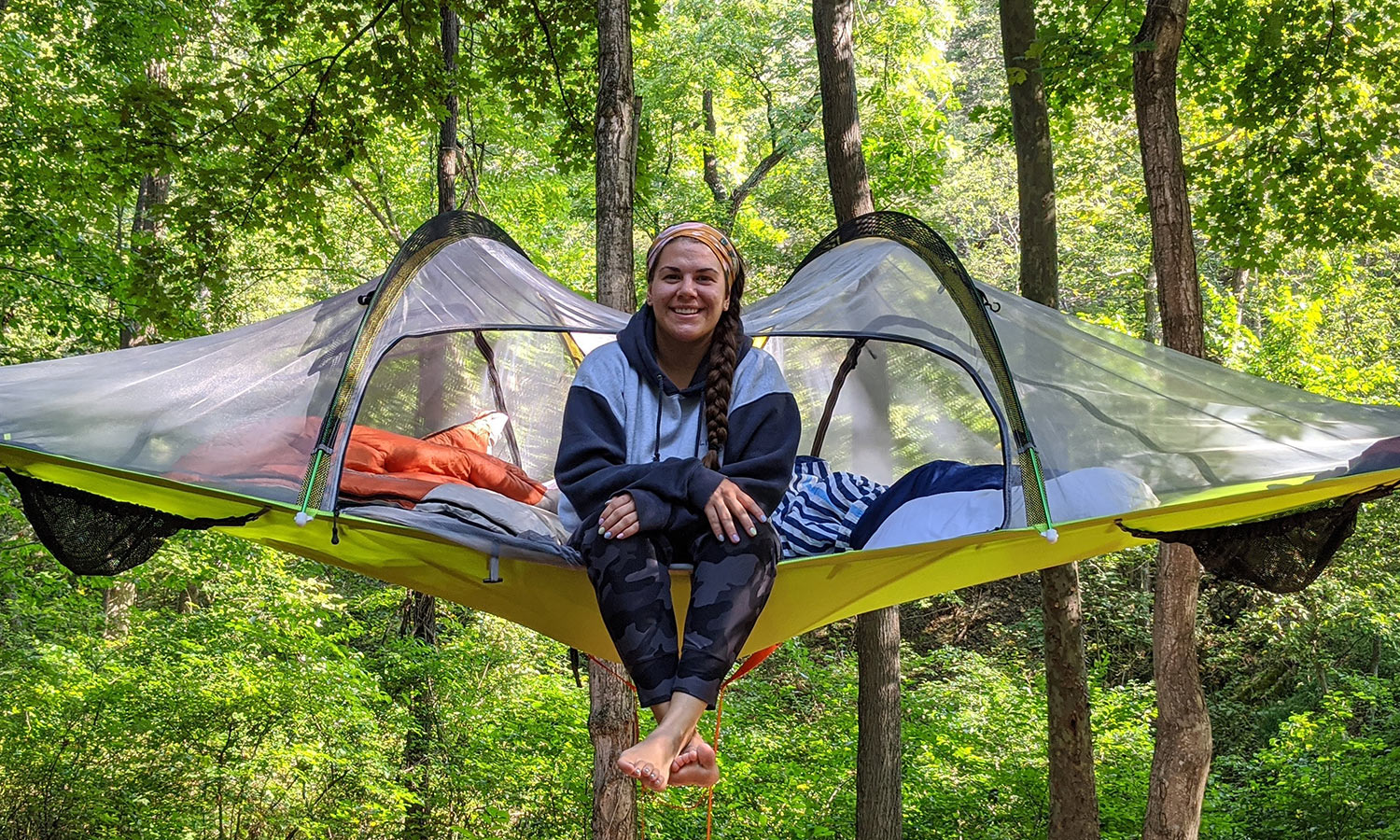 If your travels involve journeying along the C&O Canal, check out this list of where to eat along the way. Families driving west will want to check out this four-day itinerary of things to do in Garrett and Allegany Counties.
---
Lead Photo: Laura Rennie
Gina Gallucci-White is an award winning writer based in Frederick. Her work has been featured in a number of local, regional and national publications including USA Today's 10Best website, Maryland Daily Record, Frederick Magazine and Baltimore's Child.
Before starting her freelance career, she was the police/fire and rescue reporter for The Frederick News-Post.