On the Road in Search of a Good Cup of Joe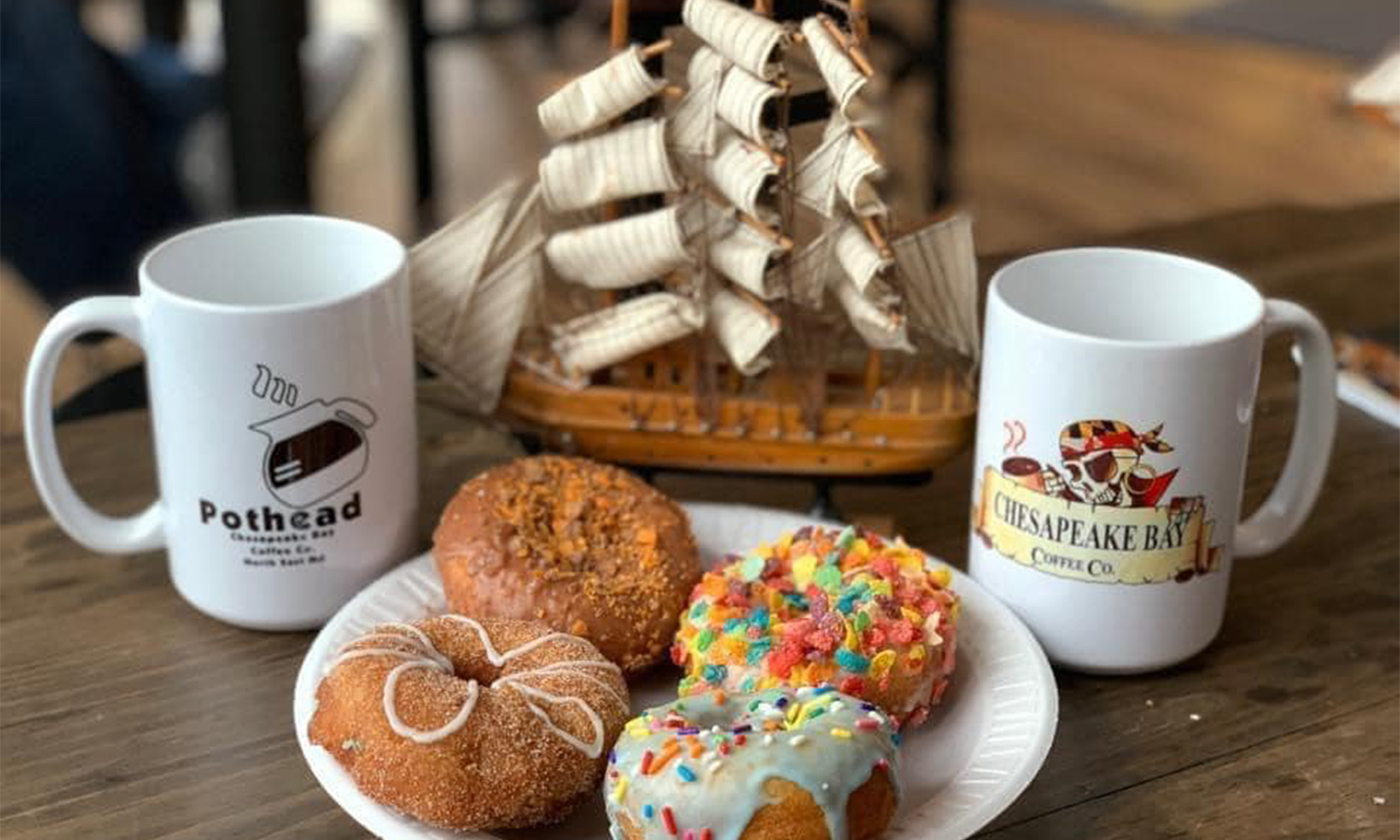 Looking for an adventure during the day while our kids are in college and high school, my friend and I decided to execute a plan to seek out independent coffee shops in Maryland. Focused on hitting four counties in a week, our adventure took us to St. Michaels in Talbot County; Crownsville in Anne Arundel County; Catonsville in Baltimore County; and North East in Cecil County. It was a great way to spend time together, hang out in cool coffee shops, and meet some of the folks behind the scenes. Here's what we found:
Skipjacks—St. Michaels
Who doesn't want to visit lovely St. Michaels on the Eastern Shore? With rich history and charming shops and restaurants, St. Michaels is the perfect place to spend time with a good friend. And while Skipjack's is not a traditional coffee shop, there's nothing better to pair Smith Island Cake or Cookies and Cream cake with than a good cup of coffee. Order a cup of Illy coffee or espresso, and relax inside this charming shop decorated with a nautical theme.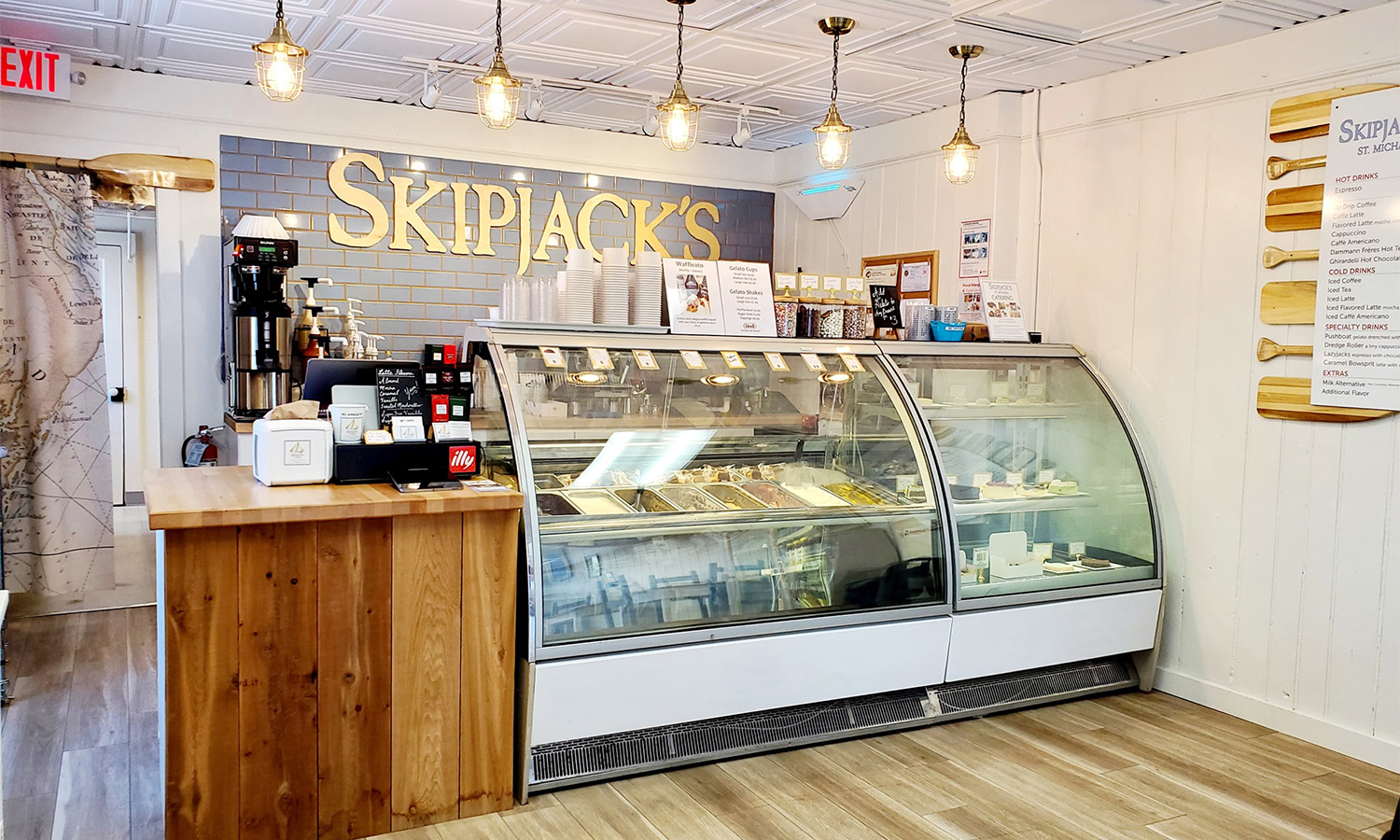 Known for its gelato and specialty drinks, such as Ghirardelli hot chocolate, it's the perfect place to sit and unwind after shopping when you need to satisfy your sweet tooth.  You can also purchase home items, such as candles and pillows, in the store. It's a little place packed with little surprises. St. Michaels hosts Fall Into St. Michaels, an activity-packed autumn-themed weekend scheduled for October 22-23, 2022. With a town-wide scarecrow contest that begins on Saturday, there will also be a pumpkin pie contest, pumpkin carving contest, and the Jack Russel Races on Sunday, October 23. 
Bean Rush Café—Crownsville
Off the beaten path in Anne Arundel County in Crownsville, you'll find Bean Rush Café in a small strip center. With two other locations in Annapolis and at the Baltimore Washington Medical Center, Bean Rush Café has expanded after its success in Crownsville. Owners Mark and Shannon Abrahams invested in the business after years of working in the Caribbean on private charter yachts. When they decided it was time to settle down and start their family, they opened Bean Rush Café, thankful for the local support they have received over the years.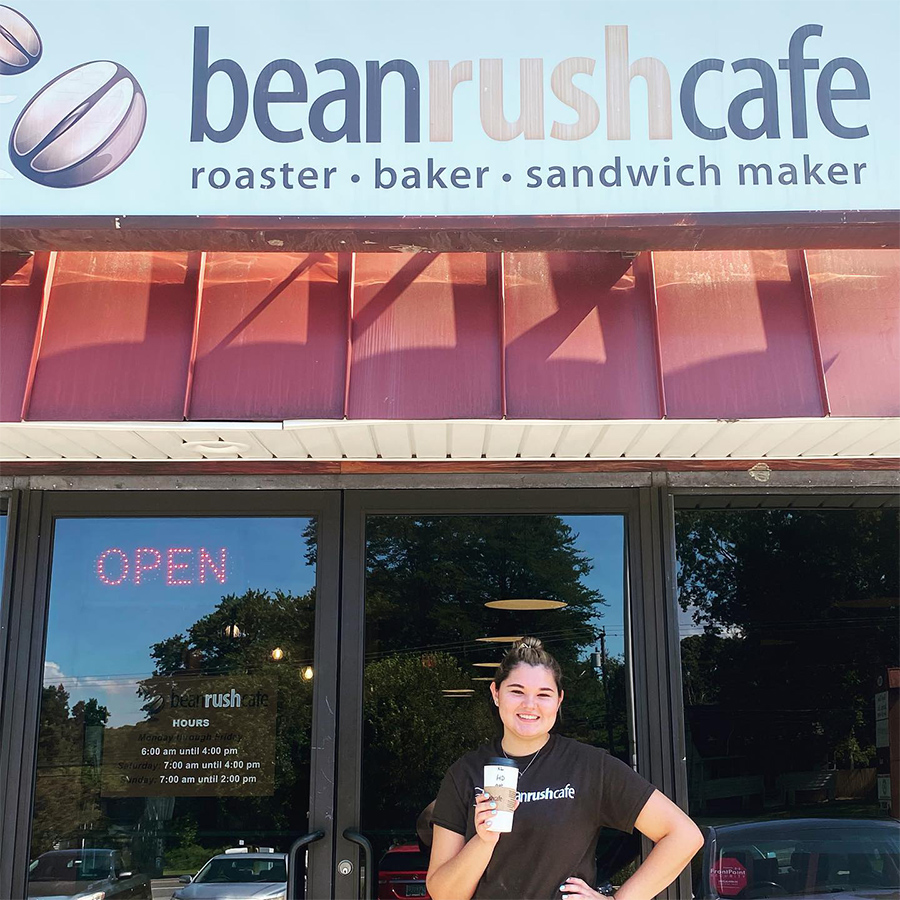 Their expansion is a testament to how a community can help a business prosper.  Whether coffee or espresso is your jam, you'll also enjoy their variety of coffees, biscotti cookies, baked goods, teas, and sandwiches. Sit inside, outside the front doors, or in the back on picnic tables and enjoy your coffee or food. Whether you want to plunk yourself down for a bit, or run in for your caffeine boost, Bean Rush Café has you covered. Those who are heading to the Renaissance Festival, which runs through October 23, 2022, or Halloween Happenings at the Anne Arundel County Fairgrounds, can stop by the coffee shop to load up before the events. As well, you can visit the location in Annapolis if you're in need of a trip to Historic Annapolis for a day in the city or for the upcoming Annapolis Boat Shows.
Caffe Di Roma—Catonsville
If you're an early riser in need of your hot cup of Joe on your way to work, you may want to hop of the Beltway at Edmondson Avenue and hit Caffe Di Roma. Yvonne, the owner, will have beaten you there, as she arrives to work by 4:30 a.m. to make her homemade chicken salad and shrimp salad, hours before the 6 a.m. opening. Caffe Di Roma has been in Catonsville for 15 years, and is a strong ambassador of local merchants. From coffees to the baked goods in the shop, you'll enjoy the flavors of local vendors, as well as Yvonne's specialties that are made from scratch. If you're in search of breakfast foods, be sure to arrive before 11 a.m., when the switch to sandwiches, soups, and salads takes over. Their best-selling breakfast is the Breakfast Platter, with the pancakes a strong second.
For lunch, Yvonne's homemade soups are a staple, especially the beef barley, cream of crab, and chicken orzo, among others. She is also known for her homemade sides, such as pasta salad, potato salad, and mac and cheese. Inside, you'll find tables to sit and make an office for the day, or snag a table outside on the sidewalk while the weather is nice. Jenny loved the iced coffee with almond milk and coffee (she even had two)! Catonsville is the home of UMBC, Patapsco Valley State Park, and shops and restaurants. And, Caffe Di Roma isn't too far off the 695 exit, so it's worth veering off for your morning cup of Joe.
Chesapeake Bay Coffee Company—North East
Ahoy, me hearties! In the quaint town of North East sits Chesapeake Bay Coffee Company. Believe me when I say you will walk the plank for one of their donuts, a staple that is made on "the ship," as the shop is lovingly called. Established in 2015, Chesapeake Bay Coffee has been embraced by locals and travelers alike. Their pirate-themed menu boards will entice you to want to try Chris Mullins' place—a place he feels passionately about, and a place he created to give back to his community.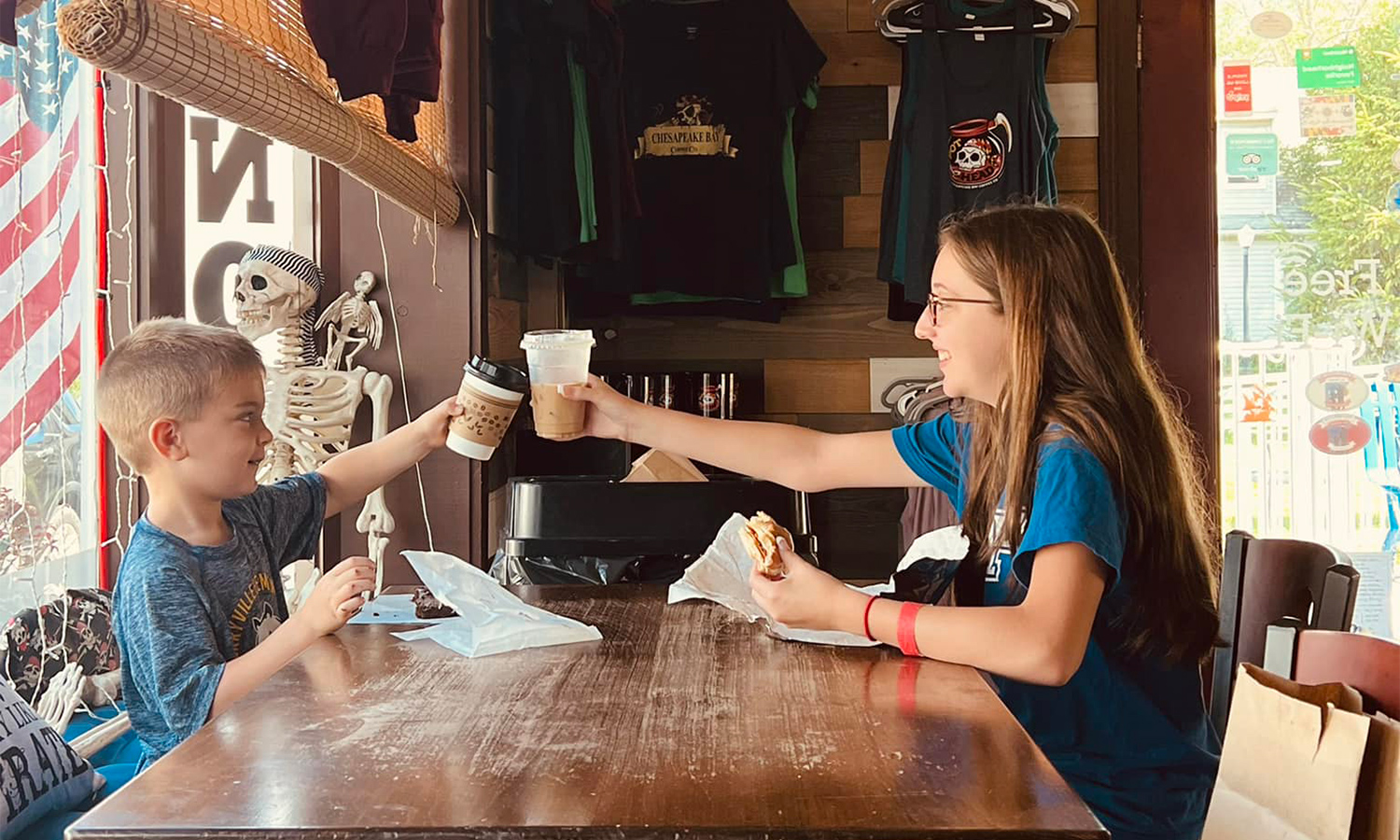 With a $1,000 investment on his credit card when the idea came to fruition, the café has come a long way, offering the freshest roasted coffee blends made in-house. Humorously named lattes include "Blackbeard," with raspberry and chocolate, "Davey Jones's Locker," with peanut butter and chocolate, and "Captain Hook," with banana and chocolate, among others. Their donuts include Captain Crunch, maple bacon, salted caramel, toasted coconut, and more, and all are available in single, half-dozen, or dozen to take away if you just can't get enough. North East is a small town located between Philadelphia and Baltimore that sits at the top of the Chesapeake Bay. Stroll Main Street in this water-oriented town, or visit Elk Neck State Park or Turkey Point Lighthouse, but be sure to stop into Chesapeake Bay Coffee Company. Seriously, the coffee there is pirates gold!
---
Lead Photo: Chesapeake Bay Coffee Company
Stephanie Verni and Jennifer Bumgarner have been gallivanting all over Maryland in search of good places to explore ever since their days working together for the Baltimore Orioles. Moms to two kids each, they are often on the hunt for places to hide from them that serve a good, strong cup of coffee.