Make Some 'Thyme' for These 3 Maryland Herb Farms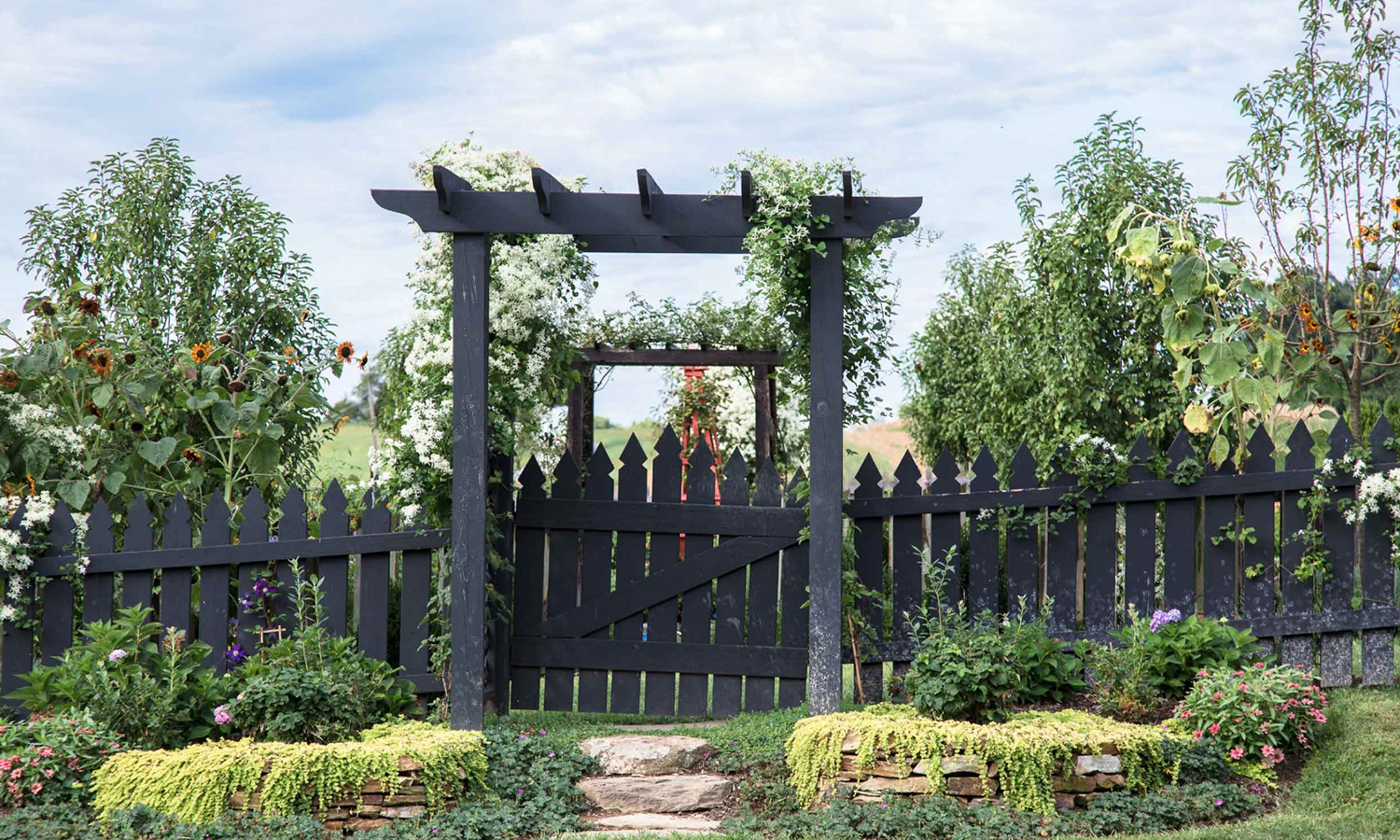 What herbs send you trippin'? No, I don't mean that type of trippin'! I'm talking about road tripping to some fantastic Maryland herb farms. Herbs have been used for thousands of years to cure the sick, ward off diseases, flavor foods and drinks, freshen laundry, scent the body, and add a decorative touch to indoor spaces. The list of herb varieties that grow well in Maryland's climate is extensive, which makes the Old Line State the perfect place to discover their healing properties, great flavors, and enticing aromas.
Plan a visit to one of these Maryland herb farms for classes, workshops, pick-your-own days, and great shopping. These farms also offer special events such as festivals, hikes, yoga, and more set against beautiful blooming botanical vistas.
Friendly reminder: be sure to confirm open days and hours before you go!
Star Bright Farm
—

White Hall, MD

"As Rosemary is to the Spirit, so Lavender is to the Soul." This anonymously penned saying perfectly encapsulates the impression Star Bright Farm emits when standing outside the farm shop and casting your eyes over the fields of rosemary and lavender, each equally yet uniquely enchanting to the spirit and soul. Star Bright Farm is, in my opinion, one of the most beautiful farms in Maryland, located in the rolling hills north of Baltimore.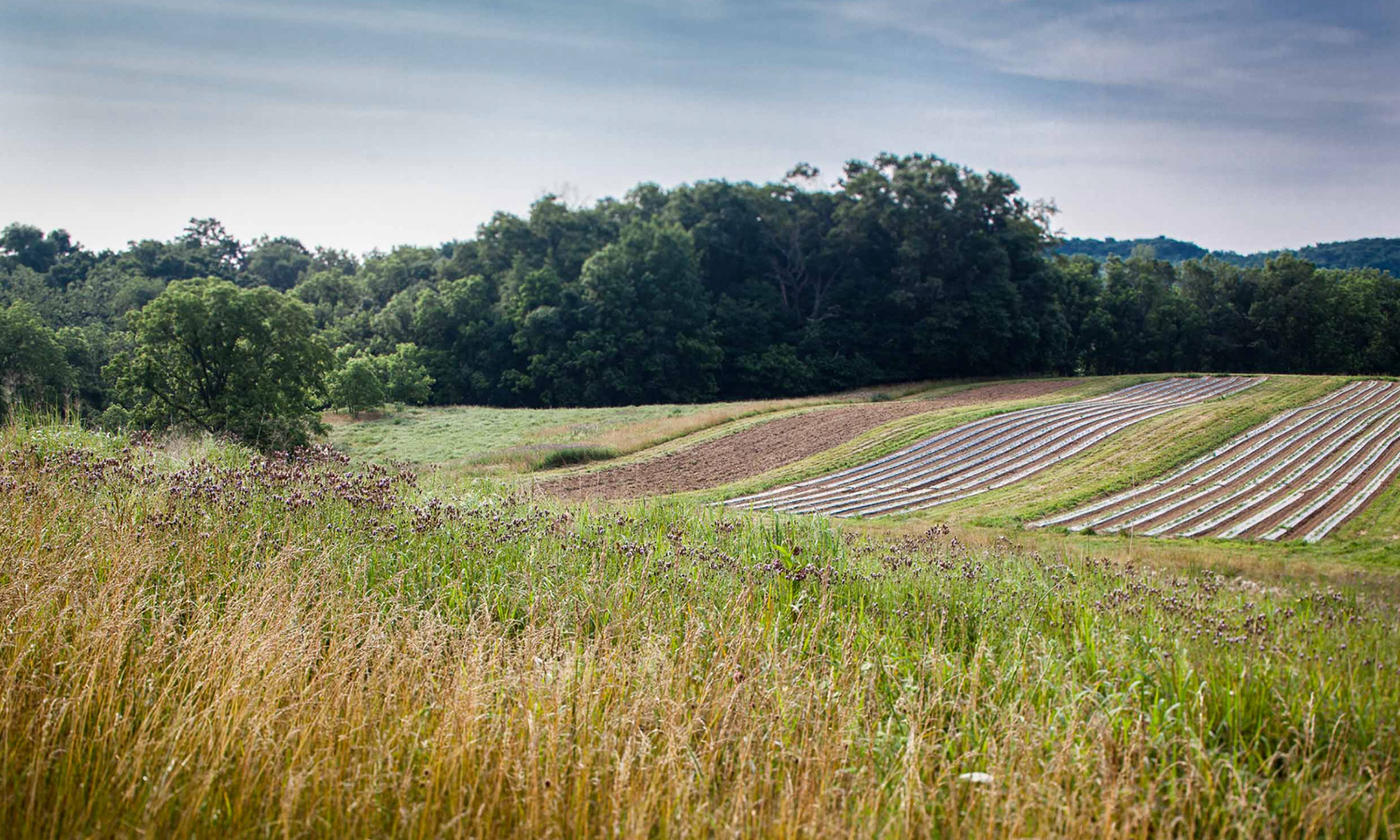 In 1994, Helen Norman and Mark Elmore bought a ramshackle farmhouse and multiple farm buildings on 127 acres. They set course on a mammoth endeavor to restore the structures and nurture the land using organic principles and farming techniques involving minimal disturbance and respect for the surrounding ecosystems. Twenty-seven years of dedication and hard work has resulted in not just beautifully restored buildings and soil rich enough to produce robust herbs and plump blueberries, but this experience also fostered a love for farming in the Elmore's son, Peter. Peter received a degree in sustainable agriculture from the University of Vermont and is devoted to maintaining Star Bright Farm's success and leading it into the future.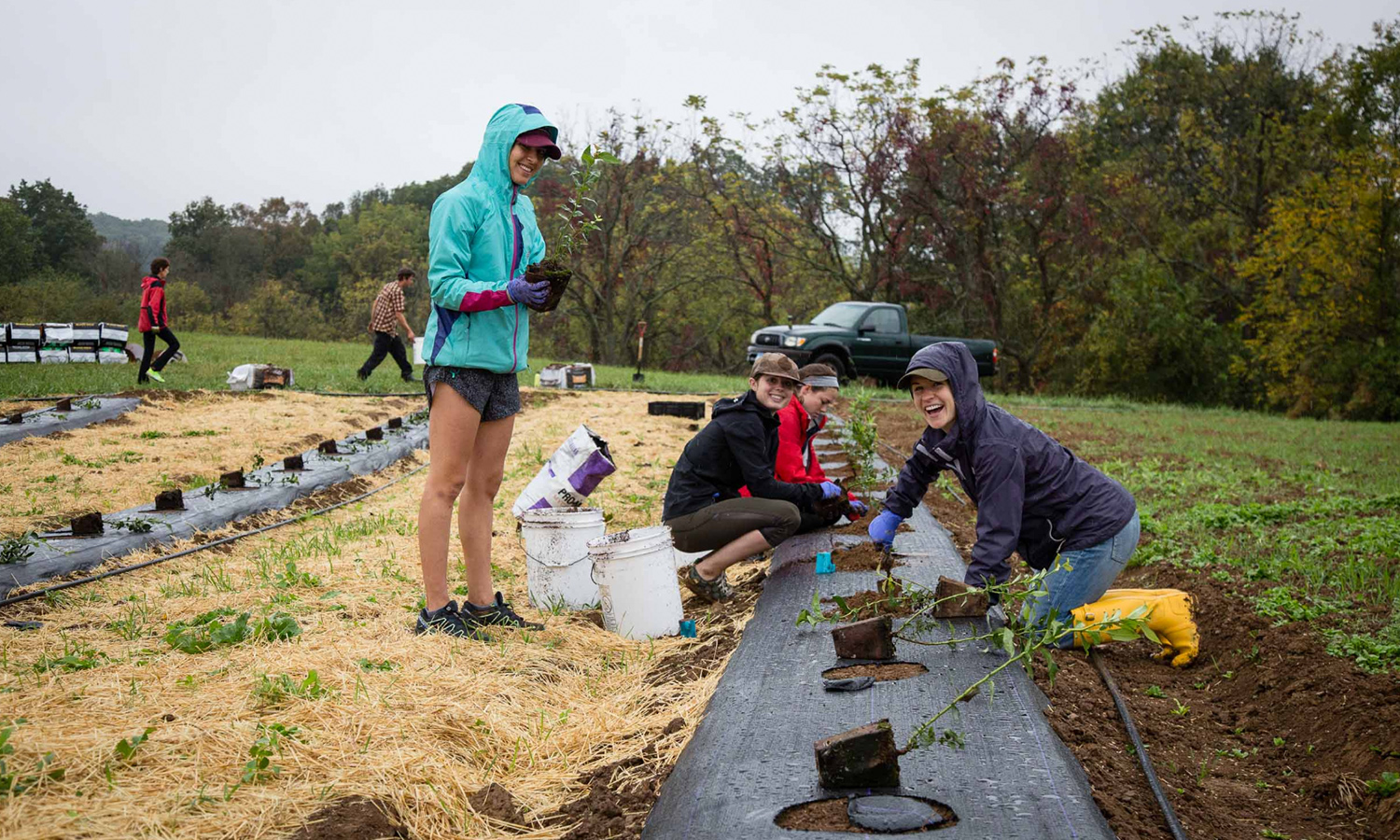 In addition to rosemary and lavender, the most popular herbs grown at the farm include standard favorites such as peppermint, spearmint, chives, chamomile, oregano, sage, and English thyme. For the more adventurous, the team at Star Bright also cultivates lemon balm, lemon verbena, lemon thyme, calendula, rose geranium, yarrow, sweet marigold, tulsi basil, and anise hyssop, among others. Hyssop is particularly noteworthy because it was used historically to relieve respiratory ailments, colds, and flu. It was also considered to be purifying and was therefore used ritually to cleanse the body and mind, as well as holy spaces.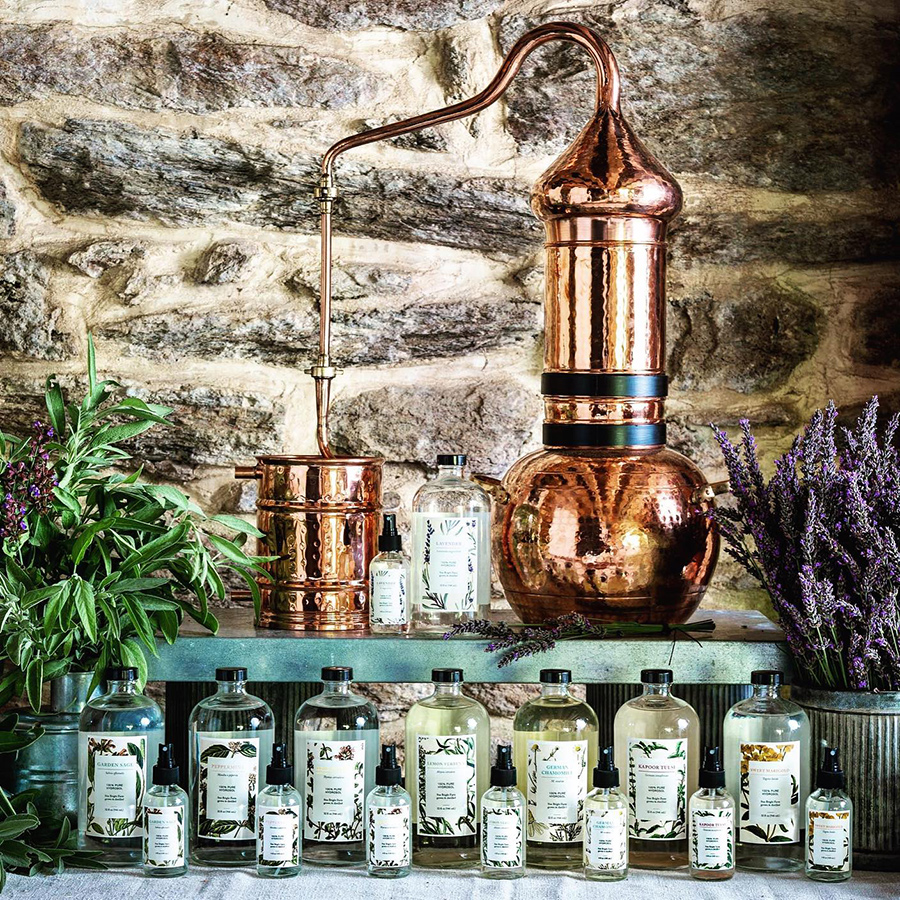 The Star Bright Farm shop offers a delectable selection of products for sale made with herbs grown on-site, and the products made with essential oils and hydrosol waters distilled on-site are exceptional. What's even better is that throughout the year expertly guided distillation workshops are offered to the public where the entire distillation process is demystified right before your eyes, starting with a trip to the field to pick the herbs followed by a detailed demonstration of the process.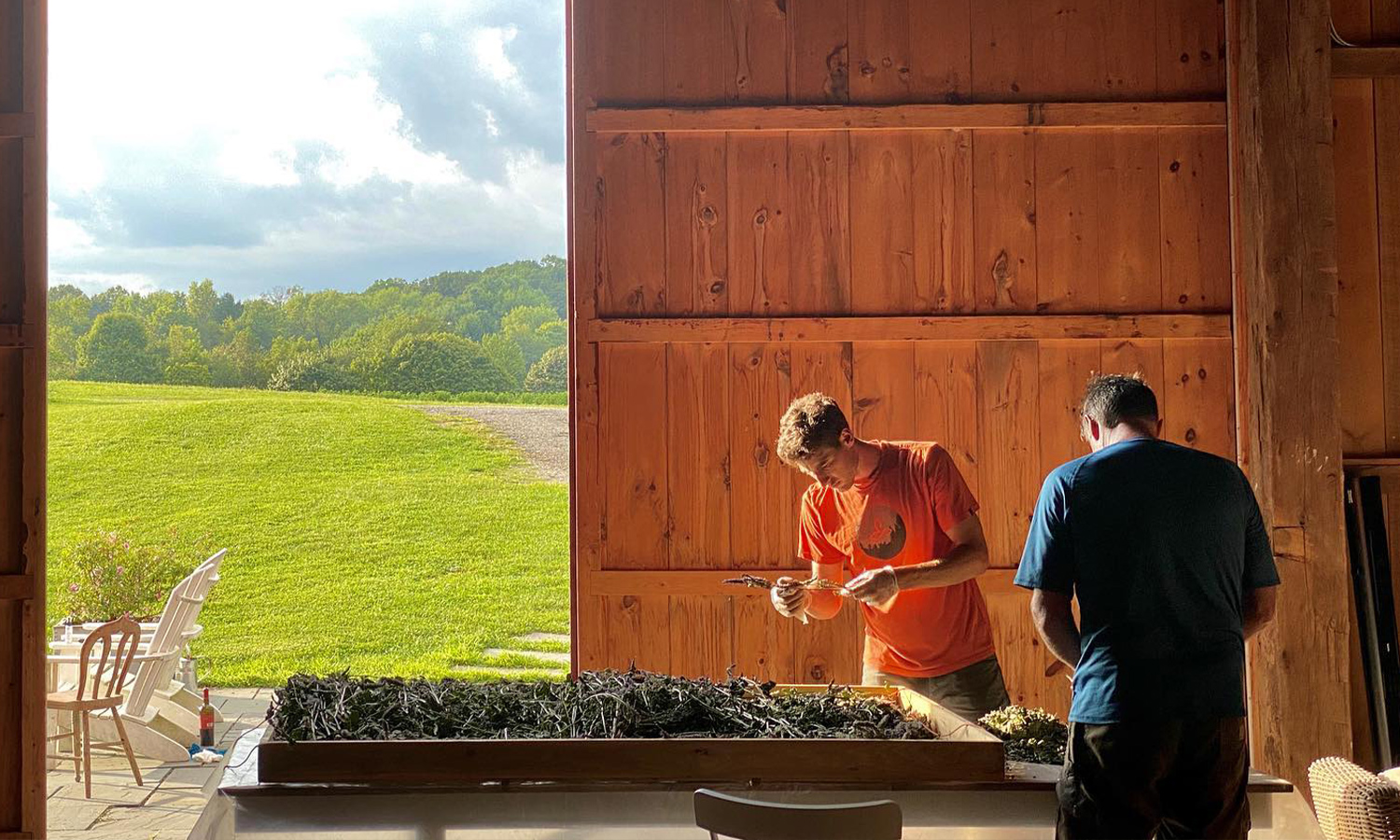 To experience the divine scents and vistas of Star Bright Farm, plan to visit them on Saturdays and Sundays from 10 am–4 pm. View their events schedule to enjoy concerts, sample products, and check out their fall festival.
Fox Haven Farm—Jefferson, MD
"How could such sweet and wholesome hours / Be reckoned with herbs and flowers?"
If I didn't know for a fact that Andrew Marvel, the English poet responsible for this sentiment, didn't live in the 17th century I would think he was inspired to write these words after a visit to the lovely Fox Haven Farm nestled in Maryland's Piedmont hills, just nine miles west of Frederick. This verdant and abundant farm perfectly represents the winning combination of combining organic farming principles with sustainability, conservation, permaculture, and biodiversity to produce lush herbs, milky oats, elderberries, and apples, among many other crops.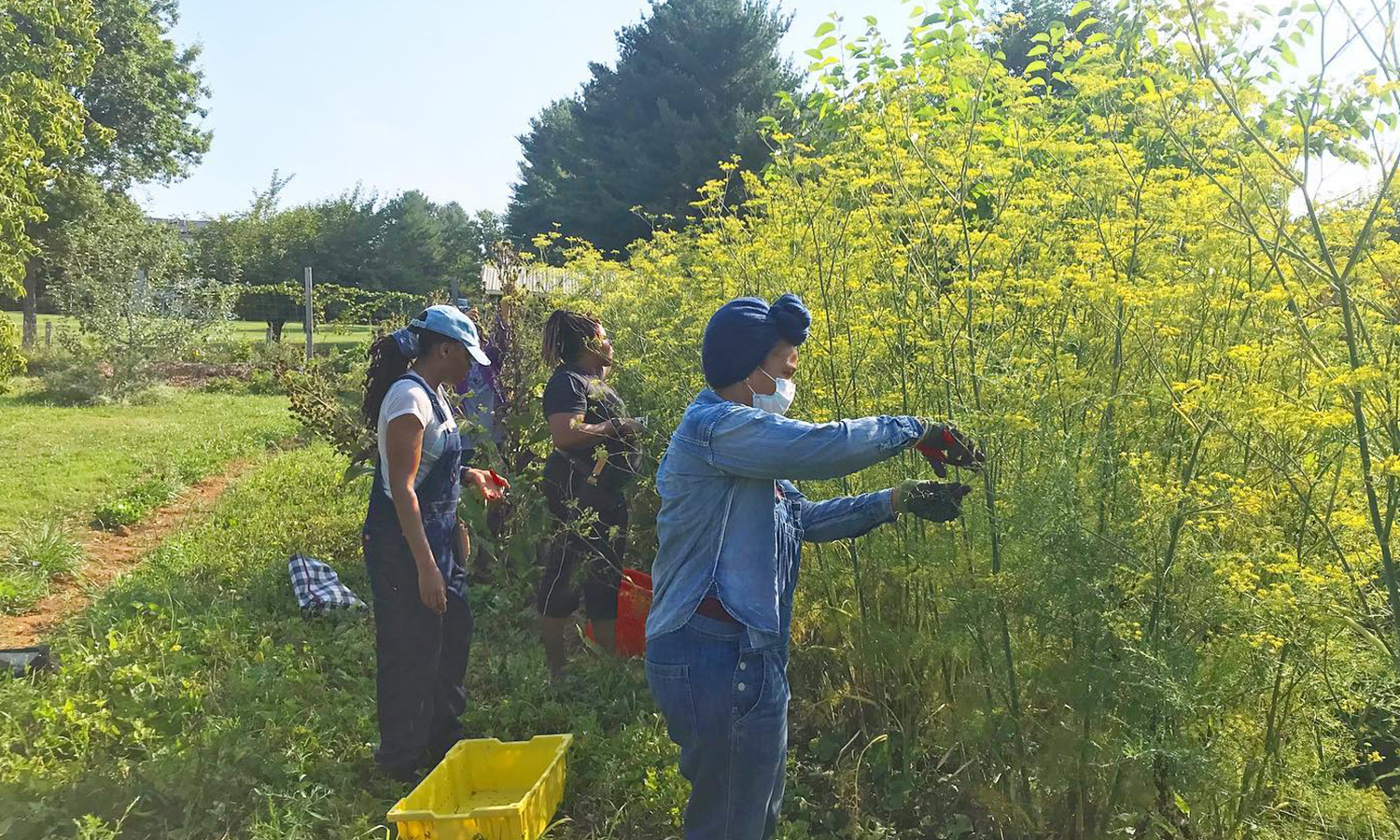 These farming principles echo the farm's origin more than 40 years ago at the hands of Harriett Crosby who bought tracts of land on Catoctin Creek to protect it from development. A nonprofit learning center was established to study environmental challenges to life on earth and strive for ways to avert future ecological deterioration. A series of educational classes are offered for children and adults at their Learning Center.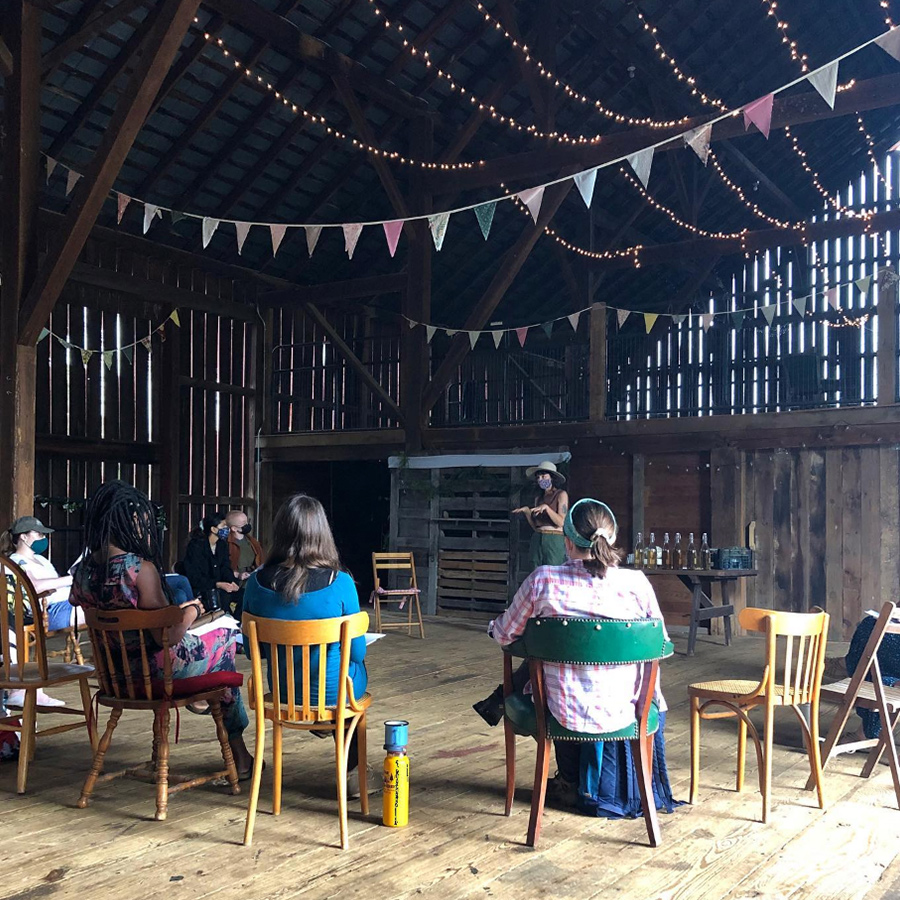 Herbs play a large role in the farm's mission. Fox Haven grows and sells fresh herbs, dried herbs, and offers an herb CSA (community-supported agriculture) offering buy shares of seasonal herbs and monthly classes teaching the history of herbs, how they were grown, and ways to use them, in addition to workshops for making herb tonics and salves. The assortment of herbs at Fox Haven Farm is staggering—there are over 100!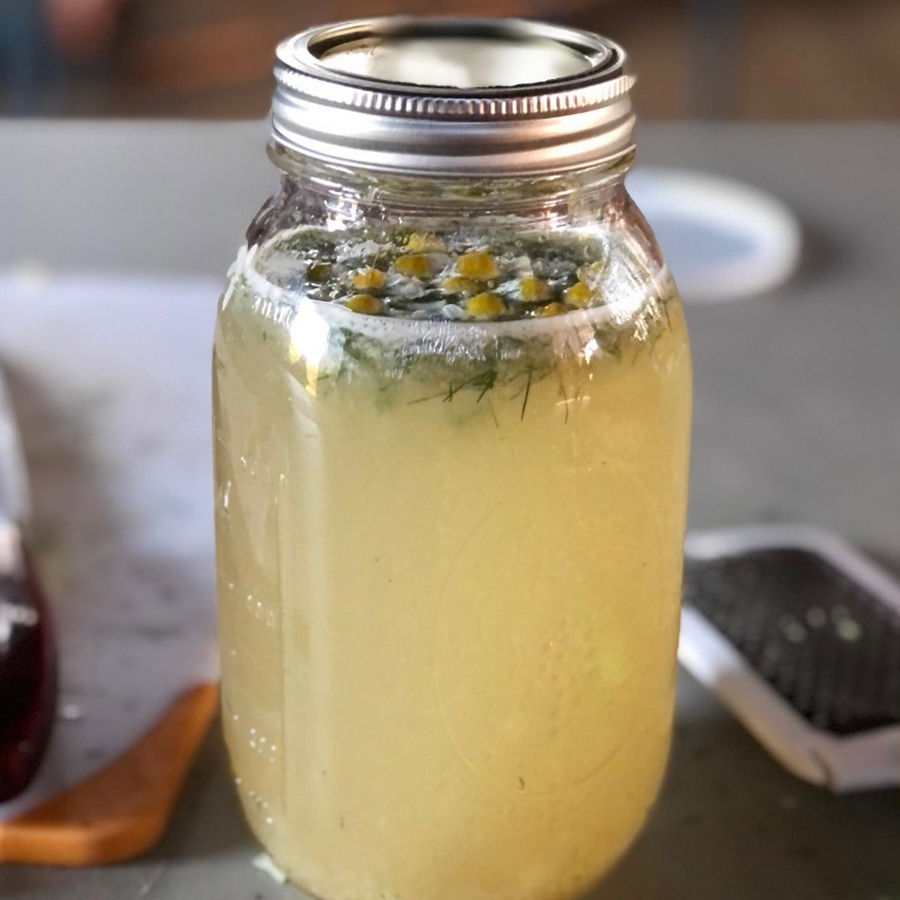 The farm grows chickweed, a plant that has been used by humans dating back to at least the middle stone age, about 9000 BC, but likely even earlier. They also grow plantain (Plantago major), a species native to Europe and certain parts of Asia that produce flowers and oval-shaped leaves that can be eaten raw or cooked (not the banana-like fruit also called plantain). Early Marylanders used plantain leaves to wrap pressed cream cheeses. Mullein is another historically significant plant grown at Fox Haven. It's been used for thousands of years to ease ear infections, respiratory ailments, and was even used by soldiers in the American Civil War as an antiseptic in the treatment of wounds and as a tea to clear the lungs.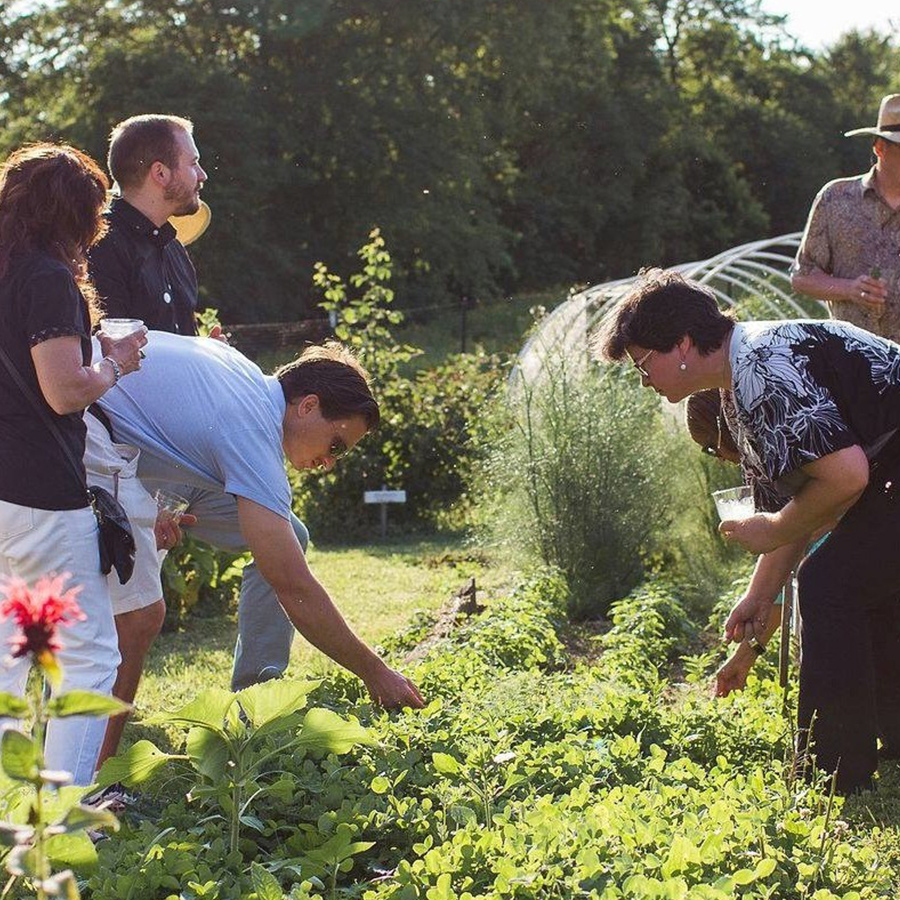 The public can learn all about the many herbs grown at Fox Haven by signing up for one of their classes. You can choose from the Herb Garden Tour, Herbs for Digestive Health, and the Garden Tour and Tea Tasting, just to name a few. 
Willow Oak Flower and Herb Farm—Severn, MD
When you enter Willow Oak Flower and Herb Farm in Severn, there is the sense that the people who work there are passionate about what they do. The hubbub of the staff preparing flower and herb arrangements for weddings, birthdays, holidays, and more is set in a warm and inviting farm shop offering dried bunches of herbs hanging from the rafters, colorful displays of assorted dried herbs arranged in rustic wooden cases, herbal teas, spices, and an assortment of other goodies. The grounds are also bursting with color and life with garden beds festooned with endless varieties of herbs and flowers.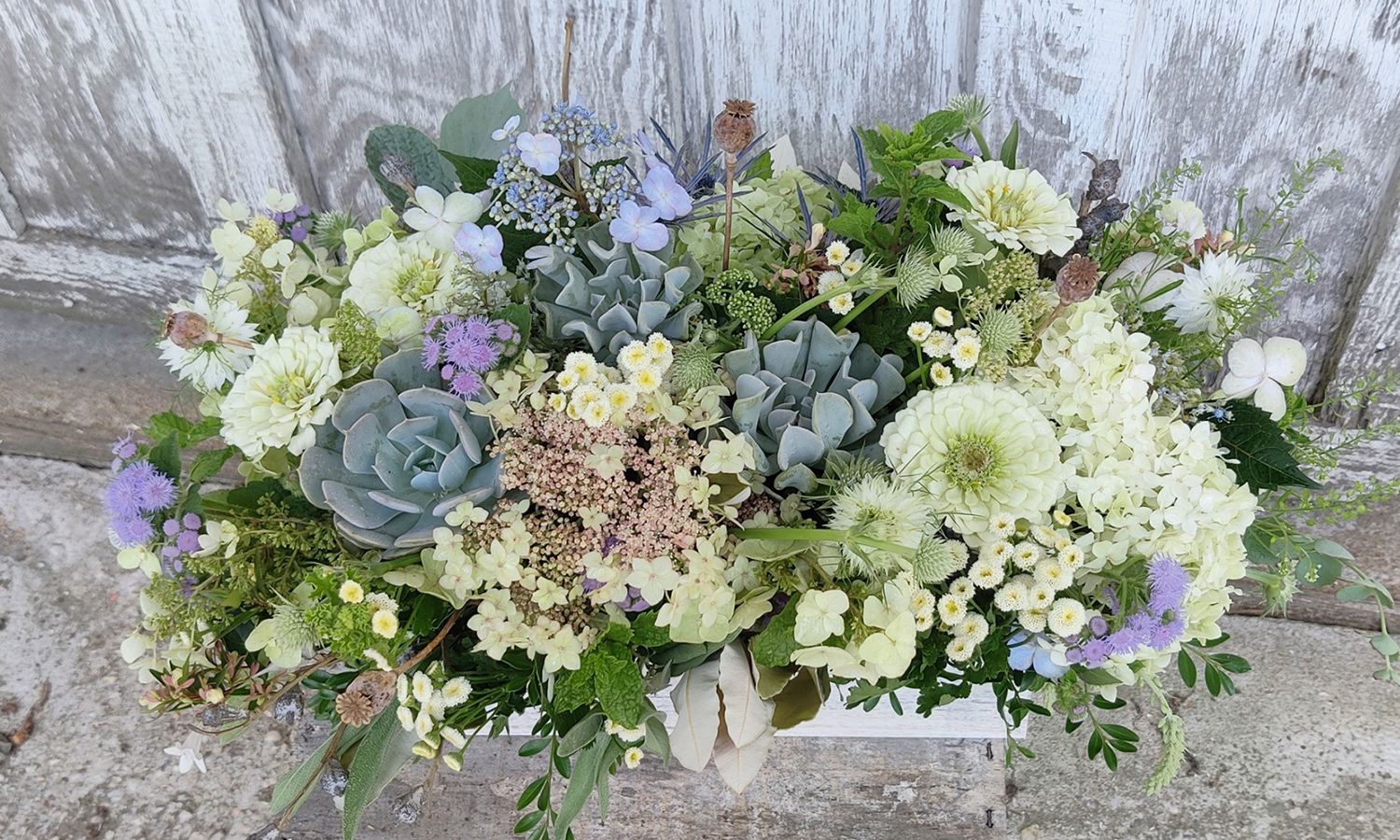 The original farm was purchased in 1941 by Aphrodite Poulos and has remained in the family ever since. It is now run by her daughter, herbalist Maria Price-Nowakowski, and granddaughter, florist extraordinaire Heather Carr. The 40-acre organic farm is now protected from development by the Severn River & Maryland Land Trust which means that the public can wander among its many trails snaking through woods and wetlands.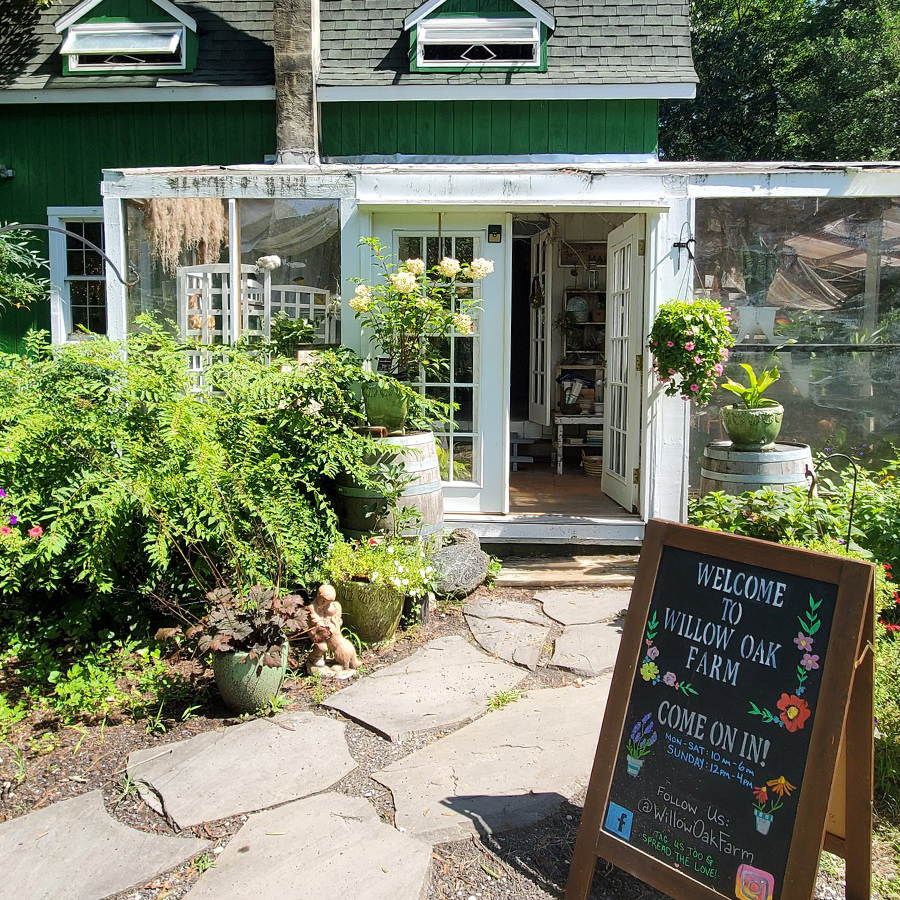 Having an herbalist at its helm, it is not surprising that Willow Oak offers a wide variety of herbs such as basil, Thai basil, dill, parsley, lemon verbena, lemon balm, sage, white sage, variegated sage, rosemary, cilantro, pineapple sage, chocolate peppermint, berries and cream peppermint, mojito mint, and orange mint, among others.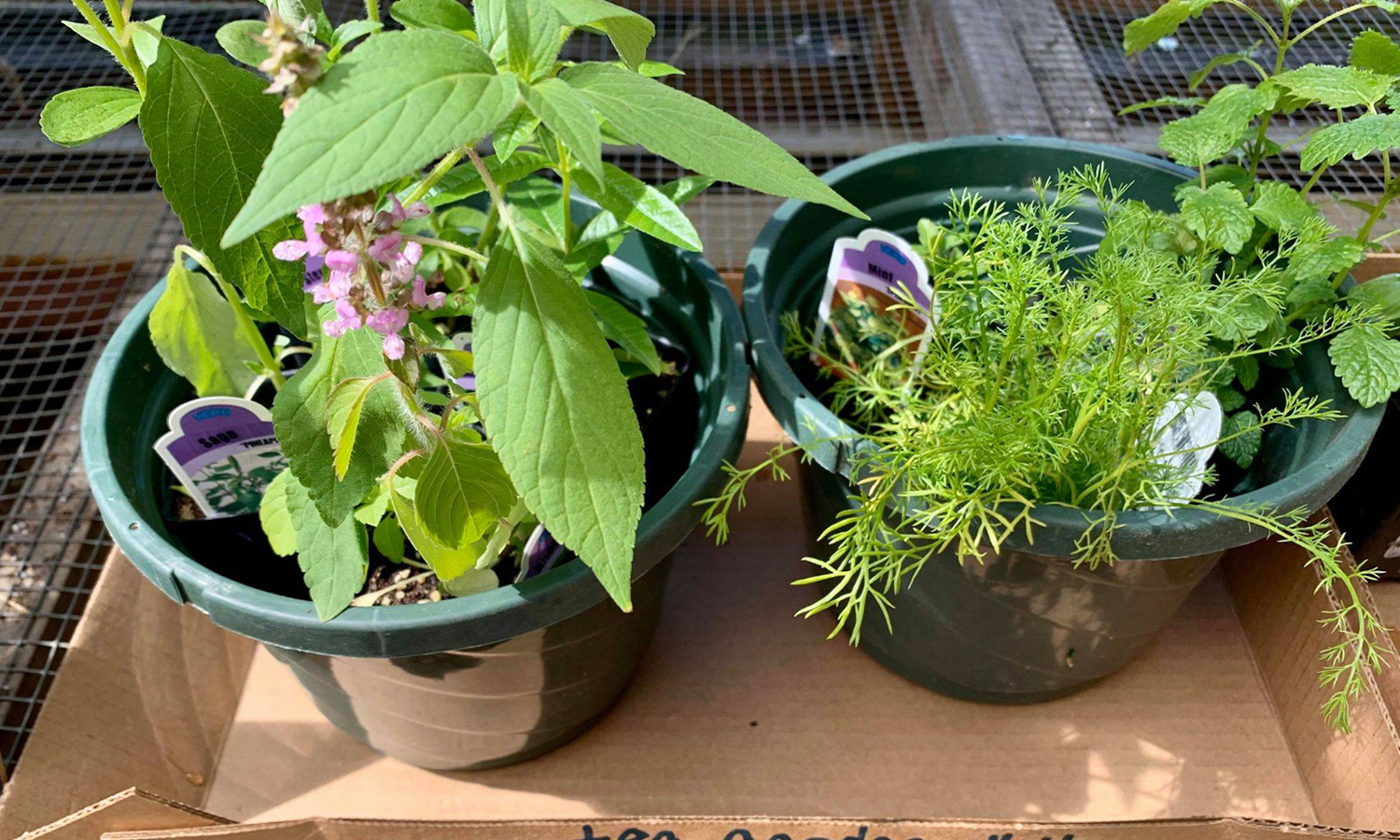 Did you know that herbs possess secret meanings? The folks at Willow Oak know all about the secret language of herbs and sell specially made herb wreaths that communicate symbolic meanings. Basil sends good wishes, parsley inspires festivity, and mint communicates virtue. However, be careful not to send the wrong message. You may want to steer clear of tansy as it conveys hostility (though it's quite tasty in an omelet and was so popular in the 18th and 19th centuries that these dishes were actually referred to as tansies).
Classes and workshops are also offered, so you may be able to concoct an herb wreath that communicates a secret message meant for that special someone in your life.
---
Lead Photo: Helen Norman
Joyce White developed her love for food history while working as a museum educator at various historic house museums and sites in New York, Pennsylvania, and Maryland. She has a B.A. from William Smith College, an M.A. in American Studies from Penn State University, and has studied food history with leaders in the field at various historic sites in England and the US, including training at the Barry Callebaut Chocolate Academy in Chicago. She offers a variety of programs, including "Dining in Colonial Maryland," "Early Maryland Spirited Drinks," and "An Early American Christmas." Learn more at atasteofhistory.net