Explore Maryland On Foot During Walktober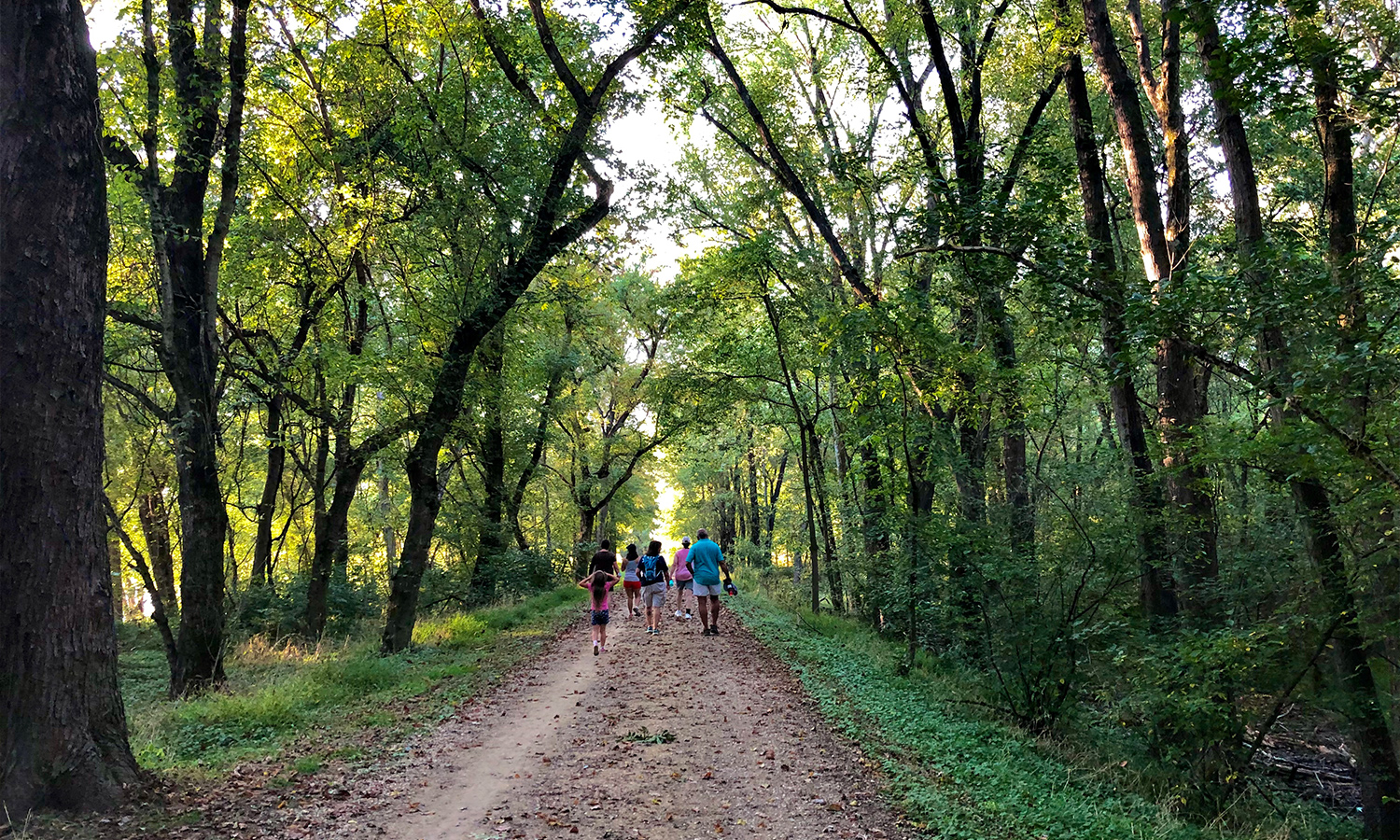 Did you know Maryland has an official state exercise? It's the easiest, most inexpensive way to move, get healthy, and stay fit, and you do it simply by putting one foot in front of the other — walking! This year the state has declared the month of October as Walktober. Marylanders are invited to celebrate walking throughout the month and especially on October 7 for the 6th annual Walk Maryland Day. This year's theme for Walk Maryland Day is "Walk Towards Wellness." 
While Walk Maryland Day is only one day, Marylanders are encouraged to regularly participate in some kind of physical activity. If you want to empower yourself to walk more consistently, sign up for the Walk MD program. It's a fun way to challenge yourself to a 500-mile virtual trail around the state of Maryland with virtual visits to locations ranging from Deep Creek Lake State Park to Assateague Island National Seashore and everything in between. You can sign up to participate as an individual or as part of a group. 
Walking offers a multitude of health benefits. Like most forms of exercise, the benefits depend on the frequency, duration, and intensity. Moderate walking improves cholesterol, blood pressure, diabetes, obesity, inflammation, stress, anxiety, and depression. Walking in nature can yield even greater results because of nature's calming effects.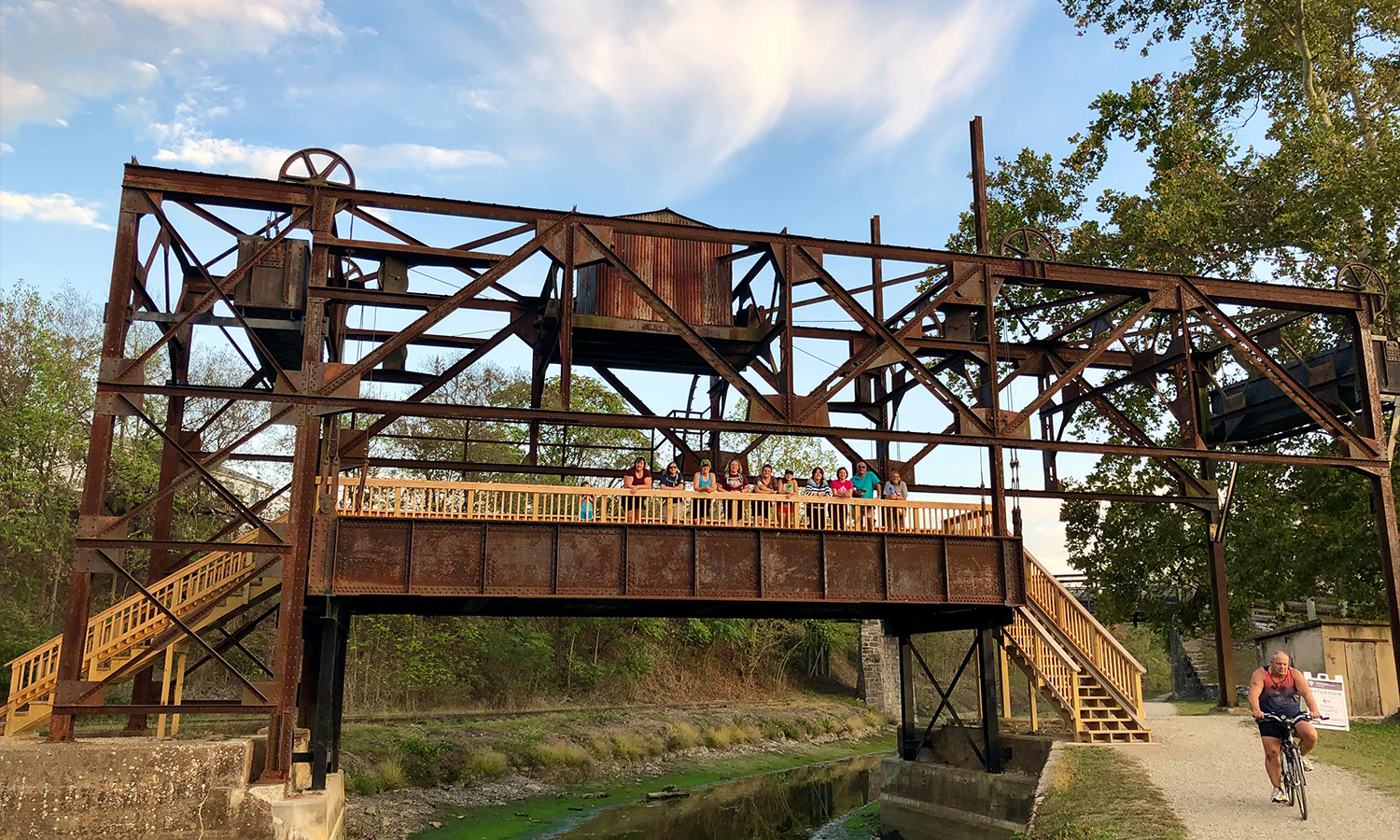 As part of Walktober, Maryland Department of Transportation, Maryland Department of Planning, Maryland Department of Health, MDOT State Highway Administration, Maryland Highway Safety Office, Maryland Department of Natural Resources, America Walks, and the AARP are working together to share informational resources and free 90-minute webinars called "Walkinars" throughout the month. The Walkinars will highlight how we can collectively rally around walking as an activity that is both central to the state's Active Transportation efforts and a critical component promoting public well-being. They are geared towards planners, local officials, pedestrian advocates, and the public to learn how to advocate for safe walking infrastructure. 
Walking can be done in many places throughout Maryland. Sometimes there's a safe walking path right outside your front door or even your back door. Or, you can head to a local park, a school campus, a downtown close by, or a nearby trail. You might even consider taking a road trip to a picturesque walking destination.
Here are our top picks  for places to lace up your sneakers and log some miles:
Take a Walk Downtown
Annapolis is considered one of the most walkable towns in Maryland. In fact, the best way to experience the state capital, with its brick-lined sidewalks and cobblestone streets, is on foot! From the Maryland State House and the United States Naval Academy to historic homes, museums, the Arts District, and the City Dock, there's so much to see in Annapolis.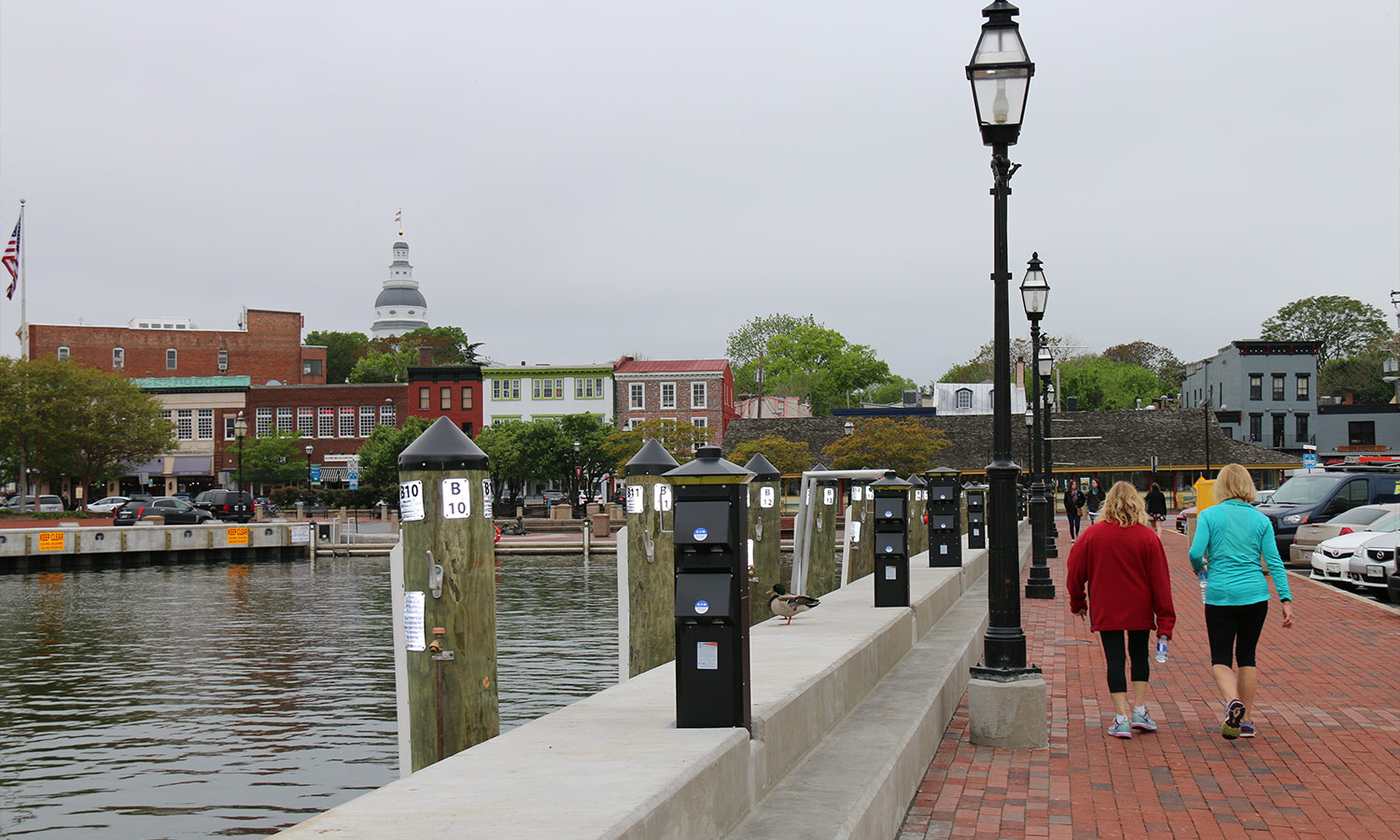 Need help figuring out your route? Information specialists from Visit Annapolis can help you with a route. Another option is the GPSMYCITY app which offers four downloadable self-guided sightseeing walks for Annapolis.
Go For a Beach Stroll
If a walk along the beach is your favorite kind of walk, Calvert Cliffs State Park is a great destination for you. The day-use park has a quarter-mile-long beach facing east across the Chesapeake Bay and renowned cliffs which dominate 30 miles of Chesapeake shoreline. The natural beach is full of rocks, shells, and driftwood, and it's perfect for fossil hunting. The park has 13 miles of foot trails open to the public for exploration. AllTrails is a great resource for seeing which is most popular and this interactive trail map can also help you plan your route. 
Walk Along Rolling Hills Through Rural Landscapes
Some walkers enjoy subtle changes in elevation that keep their route interesting. Antietam National Battlefield is a great destination for that. Known as one of the most well-preserved Civil War battlefields, this pastoral farmland is the perfect place to take in beautiful scenery, do some birdwatching, and see where history happened.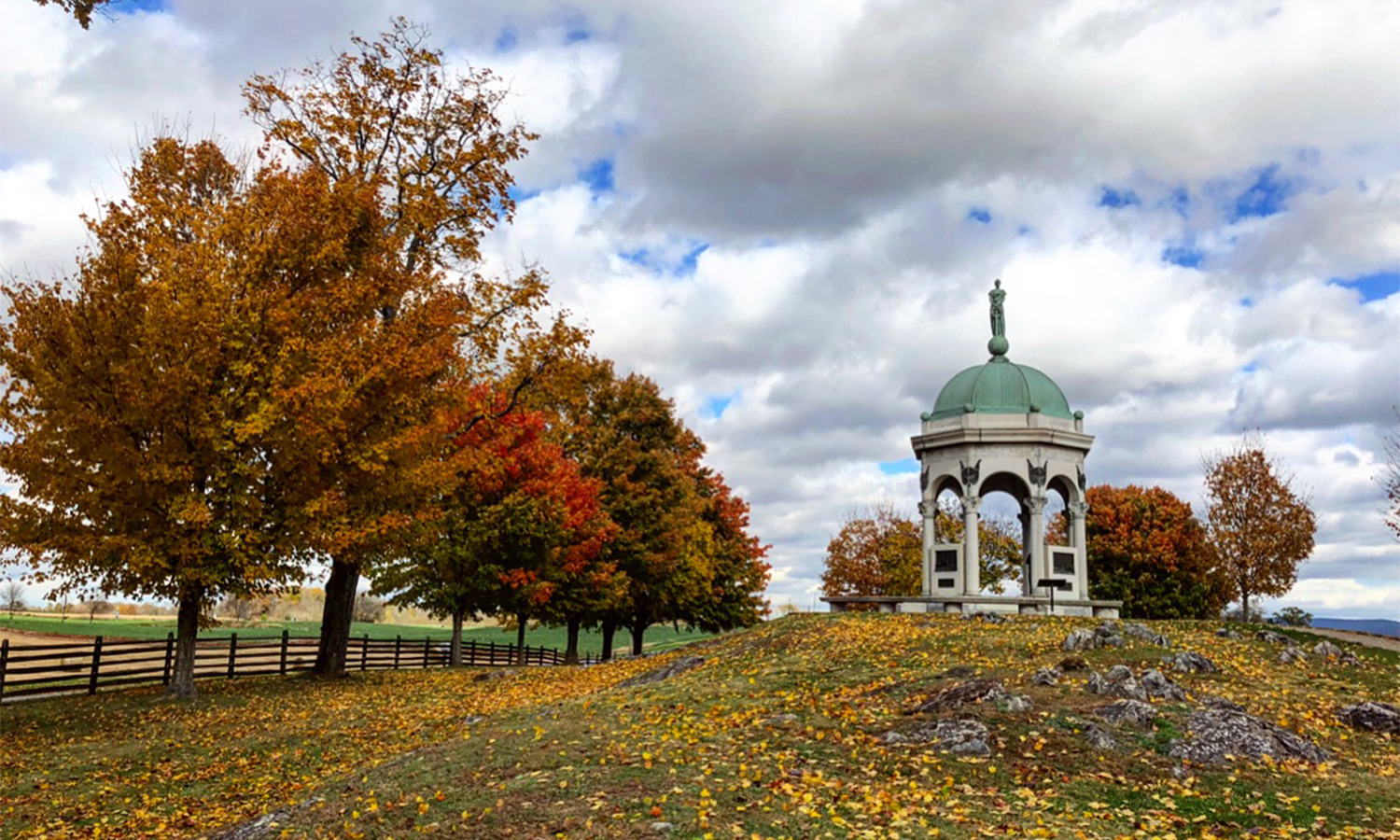 The battlefield has an 8.5-mile self-guided driving tour route that is popular with walkers. In addition to the paved roads through the park, there are more than 12.5-miles of walking/hiking trails, attracting walkers who prefer to be a little more off the beaten path.

Blaze a Trail Through the Mountains
If you prefer a walk through the mountains, try a walk on the Appalachian National Scenic Trail. Maryland's 41-miles of the Appalachian Trail run along the ridgeline of South Mountain from Knoxville to Pen Mar, traveling through Frederick and Washington Counties. The Maryland section of the AT is considered easy terrain, in comparison to the other 13 states the trail traverses. However, there are many climbs and descents that most people find challenging. The best reward after these climbs are the iconic views in Maryland. 
Walktober is the perfect time to enjoy Maryland's fall foliage and walk your way to a healthier you. Before heading out to a park or town, be sure to check websites or social media accounts for any COVID-19 regulations. 
---
Lead Photo: Walk MD Sunset Stroll Canal Towpath. Photo Credit: Charissa Hipp
Charissa Hipp is the founder and CEO of The Nature Prescription, LLC. A longtime tourism marketer and nature therapy guide, she believes in the power of connecting people to places. Charissa resides in Williamsport, Maryland with her husband and three children.