Paved Bike Trails on the Eastern Shore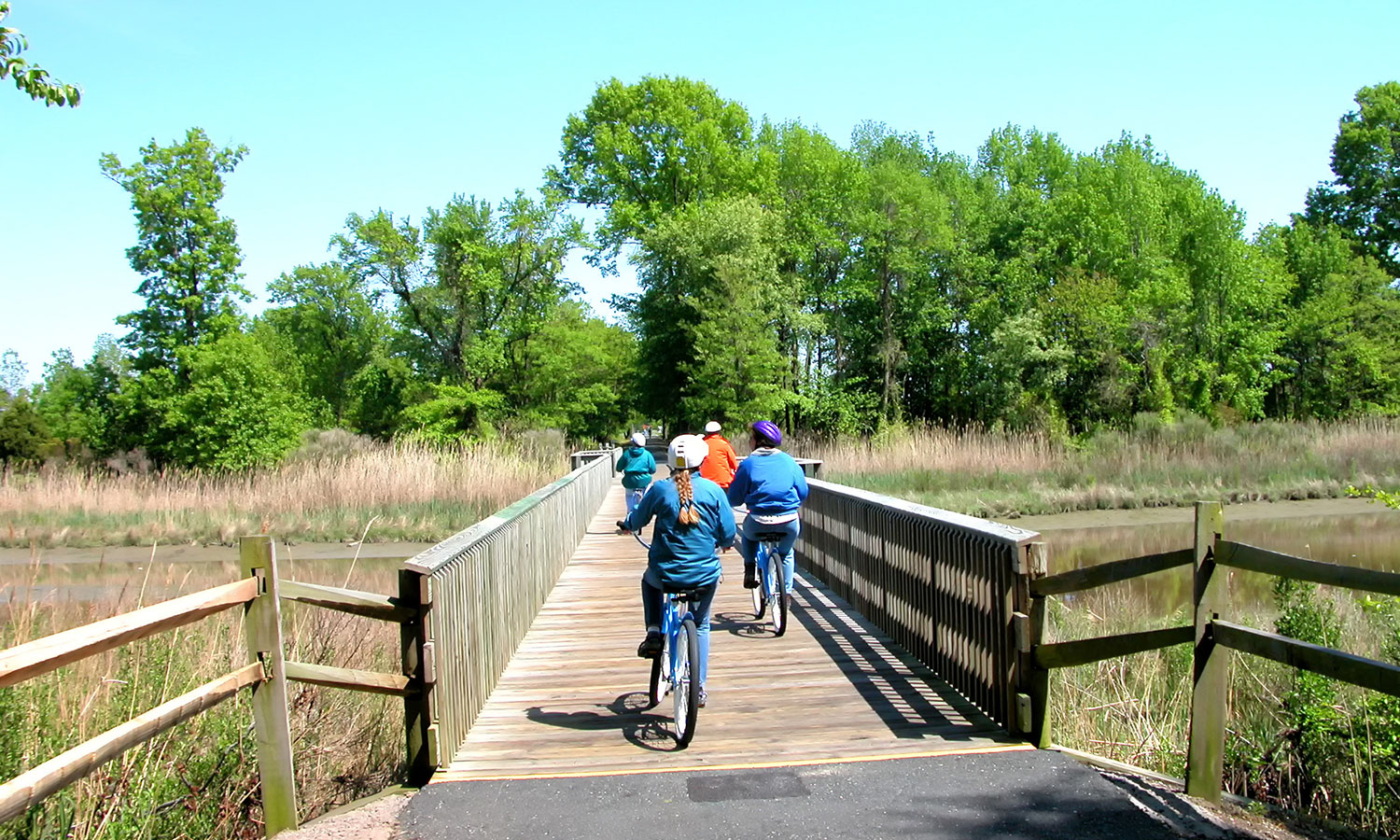 Maryland has some world-class bike trails, and people come from all over to ride them. The 20-mile Torrey C. Brown Rail Trail, the 13-mile Baltimore & Annapolis Trail, and of course the 184-mile C&O Canal Trail, are among some of the most popular trails in the state. But when it comes to exploring Maryland's bike trails, the Eastern Shore doesn't get much attention.
The Eastern Shore is the ideal spot to pedal some miles. It's flat, trails are paved, there are some gorgeous waterfront views, and some of the trails pass through quaint, historic towns. It's true that these trails don't compare in distance to some of the trails listed above, but I'm here to tell you that riding these paved bike trails on the Eastern Shore will be well worth your time.
Cross Island Trail & South Island Trail
Kent Island features two trails that are over six miles each. The Cross Island Trail runs east and west, not far from Route 50. If you've driven westbound on that stretch of Route 50, you've probably even seen some of the boardwalks as the trail crosses over marsh creeks. For a secluded beach experience, take a detour to Jackson Creek Landing.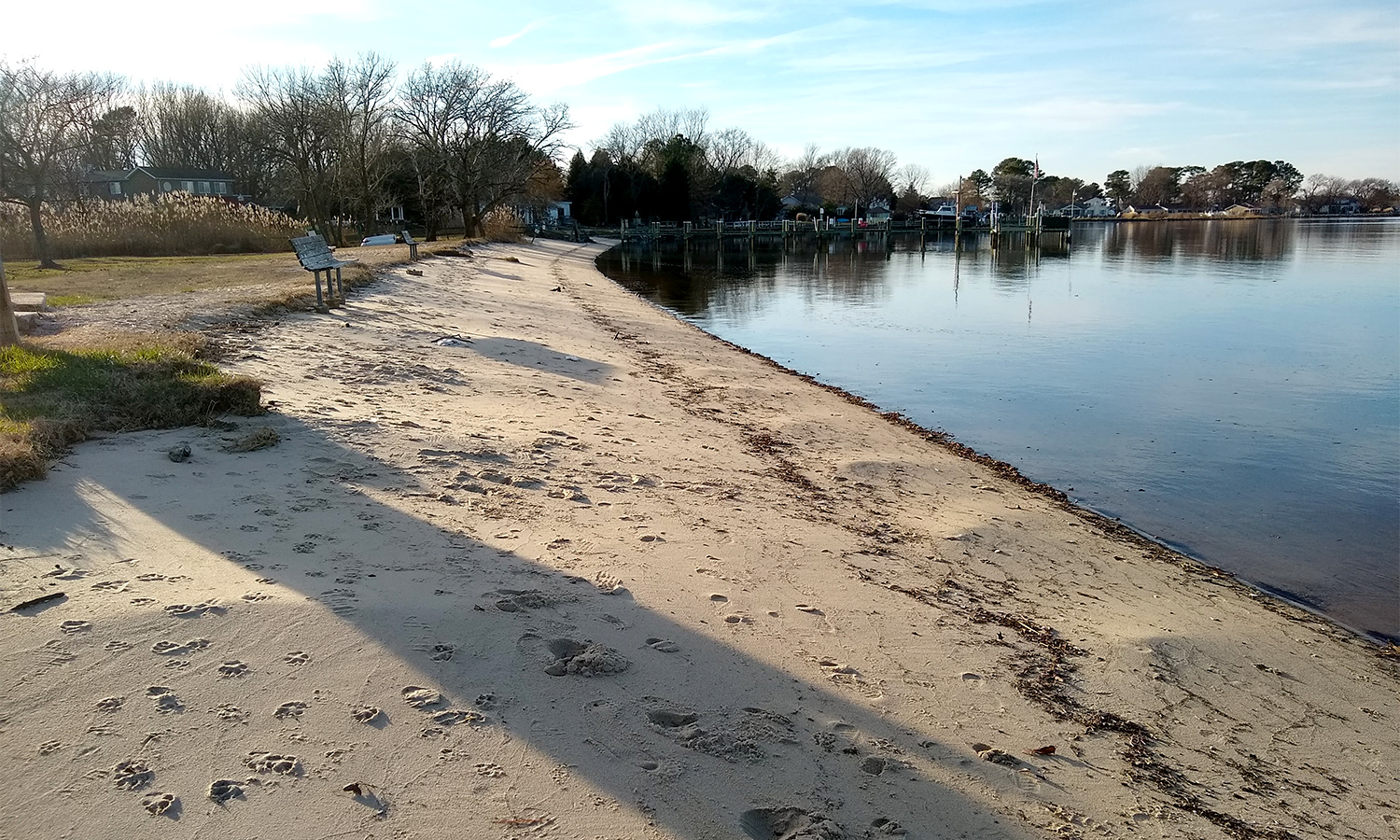 The South Island Trail is a bit more remote, but it's about seven miles long, beginning at Matapeake Park and ending at Romancoke Pier, two spots with beautiful waterfront vistas and fishing piers.  
Easton Rail Trail & St. Michaels Nature Trail
If you're looking for a fun, bike-themed day trip, head to Talbot County, home of the annual Waterfowl Festival. Both Easton and St. Michaels have bike trails that pass through the historic districts. The Easton Rail Trail is just shy of three miles and a quick detour will take you to lunch or happy hour. While there are a number of delicious restaurants to choose from, my personal favorite is Doc's Downtown Grille – the bavarian pretzel sticks keep me coming back!
Continue your day just 15 minutes down Route 33 and you'll end up in the picturesque waterfront town of St. Michaels.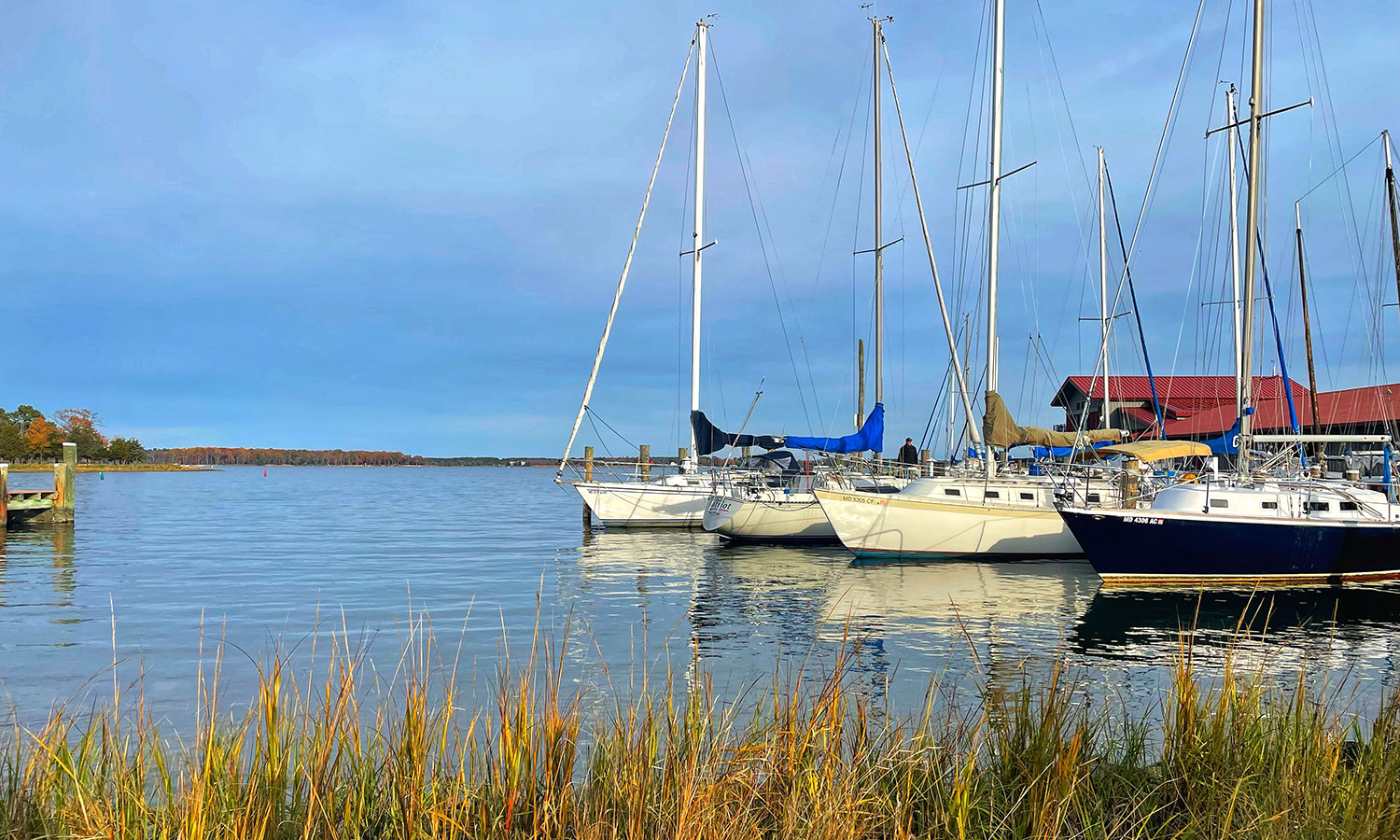 The trail here is only 1.3 miles long, but it has ample parking on the east end and will connect you to all the shops and eateries downtown. Top off the day with a wine tasting at the St. Michaels Winery.
Marshyhope Greenway
I don't find myself in the area of Federalsburg too often, but the one time I happened to be passing through, I had my bike with me, and I'm so glad I did! The town has recently established a two mile greenway which was super fun to explore. Portions of the trail pass right along the river, sending you over bridges, under bridges, and all the way through town.
Blackwater National Wildlife Refuge
If pedaling through a town isn't your thing, you'll definitely want to check out the Wildlife Drive at Blackwater National Wildlife Refuge. This 4-mile path is shared with vehicles, but the speed limit is just 15 mph, so it's a pretty safe journey.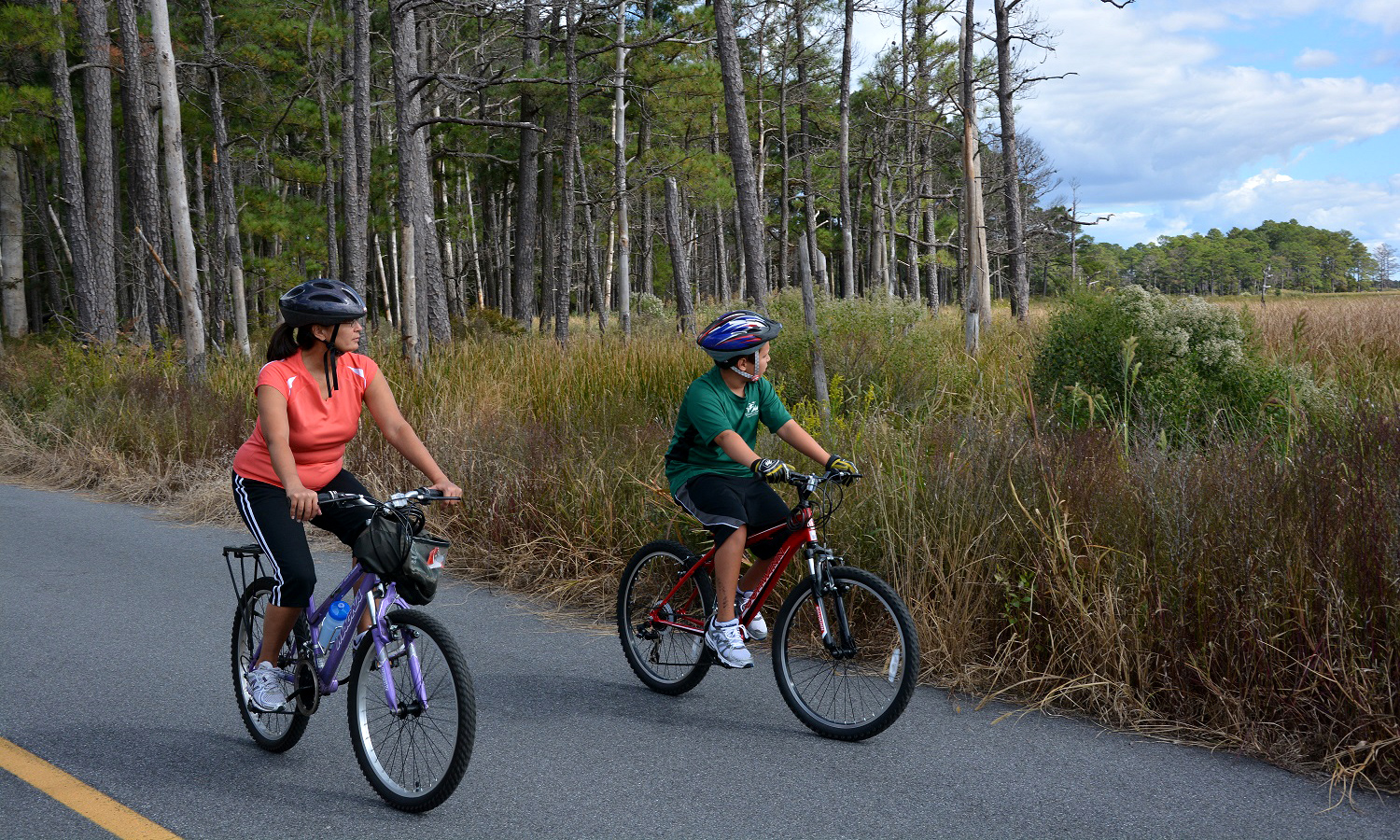 Depending on the time of year, you could be treated to some amazing birding and wildlife sightings. There is an entry fee for cyclists of just $1, so be sure to have some spare cash with you.
Terrapin Run Recreational Trail
Somerset County has some exciting plans to have a 13-mile rail trail, running from Westover to Crisfield. Currently, about 4.7 miles are complete and open to trail users, starting in Crisfield. The second phase of construction is set to begin in the fall, which will add another 3.3 miles. Once complete, this will be one of the longest paved bike paths on the entire Eastern shore!
Assateague Bike Path
If you want to pedal with a view, head to Assateague Island National Seashore. If you park at the visitor center on the mainland, you'll be treated to elevated views of Sinepuxant Bay as you cross the Verrazano bridge.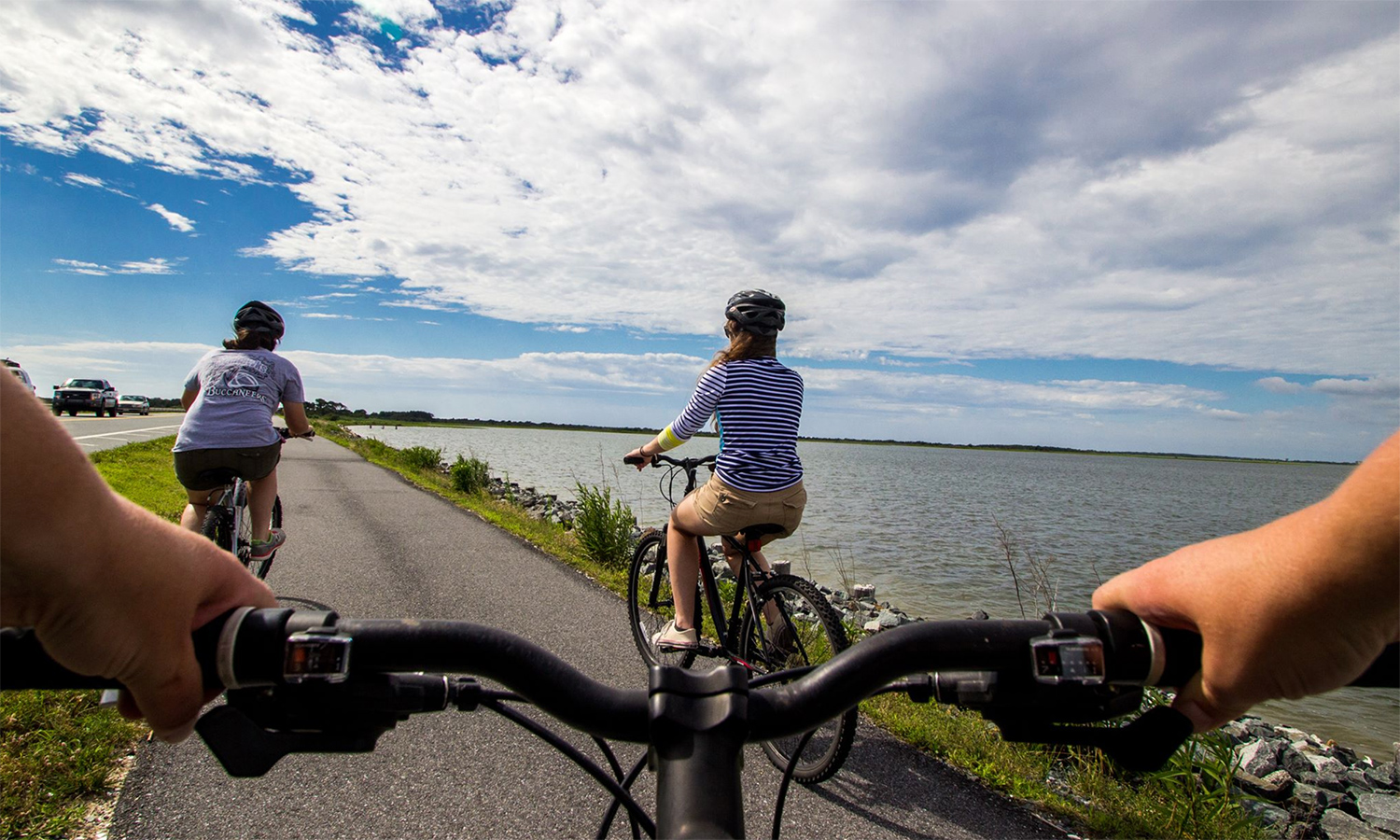 There is a completely separate bridge for bikes and pedestrians, so no worries about sharing the road with vehicles. Once on the island, the path continues for a total of 5 miles. Keep your eyes peeled for the famous wild horses, as they are frequently spotted right on the path. Just be sure to keep your distance; the park service says to keep 40 ft (a bus length) between you and the horses, as they can kick and bite.
Bonus: Hudson-Tarr Mountain Bike Trails
Mountain biking may not come to mind when you imagine cycling on the Eastern shore, but the Pocomoke State Forest actually has over eight miles of mountain biking trails! (Note: these trails are not paved.) Trails meander through wooded areas and occasionally cross over creeks of the bald cypress swamp. These trails are perfect for those that are first trying out mountain biking. In fact, you don't even need a true mountain bike to ride them; I successfully rode all eight miles on my basic hybrid bike.
Check out this interactive map to view all the bike trails on the Eastern Shore!
---
Lead Photo: Shutterstock
Laura Scharle is a small business owner specializing in ecotourism and heritage tourism marketing. She loves finding hidden gems and developed www.delmarvatrailsandwaterways.com to connect others with outdoor spaces. She lives in Ocean Pines with her husband and son, where they frequently paddle, hike, and fish together. She can be found on Instagram @easternshorepartyof3