River, Roads, and Rails in Mountain Maryland

Calling all outdoor adventurers, foodies, and history buffs! Allegany County, the Mountain Side of Maryland, is the perfect way to experience America's transportation history. Whether you prefer waterways, nature trails, railways, or roads, Mountain Maryland has it all!
LaVale Toll Gate House
Did you know that one of the nation's oldest roads is located right here in Maryland? The Historic National Road—sometimes called the Cumberland Road—was built in 1811 to connect Cumberland to the Ohio River. It quickly became the main transportation route to the West. The road created new opportunities for trade and commerce and fueled westward migration. Its construction and success helped set the foundation for our current highway system!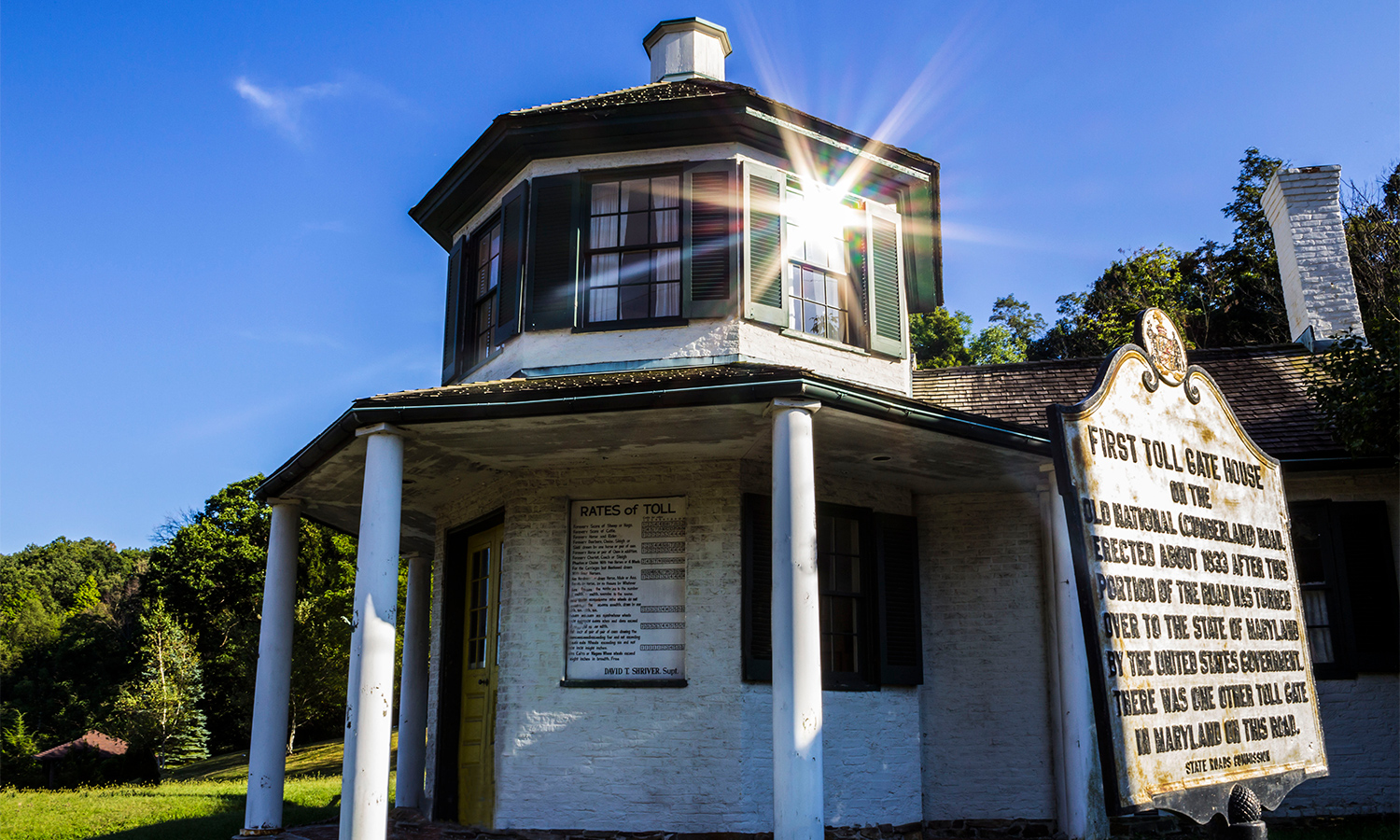 Today you can travel the National Road and experience noteworthy landmarks like the LaVale Toll Gate House—the first toll house on the National Road and the only one left in the state of Maryland. Stop by for a guided tour of the seven-sided toll gate house, travel on the National Road, and explore a piece of living history.
Western Maryland Scenic Railroad
Highways aren't the only mode of transportation Mountain Maryland has to offer. If trains are more your thing, you'll want to check out the Western Maryland Scenic Railroad, featuring steam engine 1309, one of the largest operating steam locomotives in the world.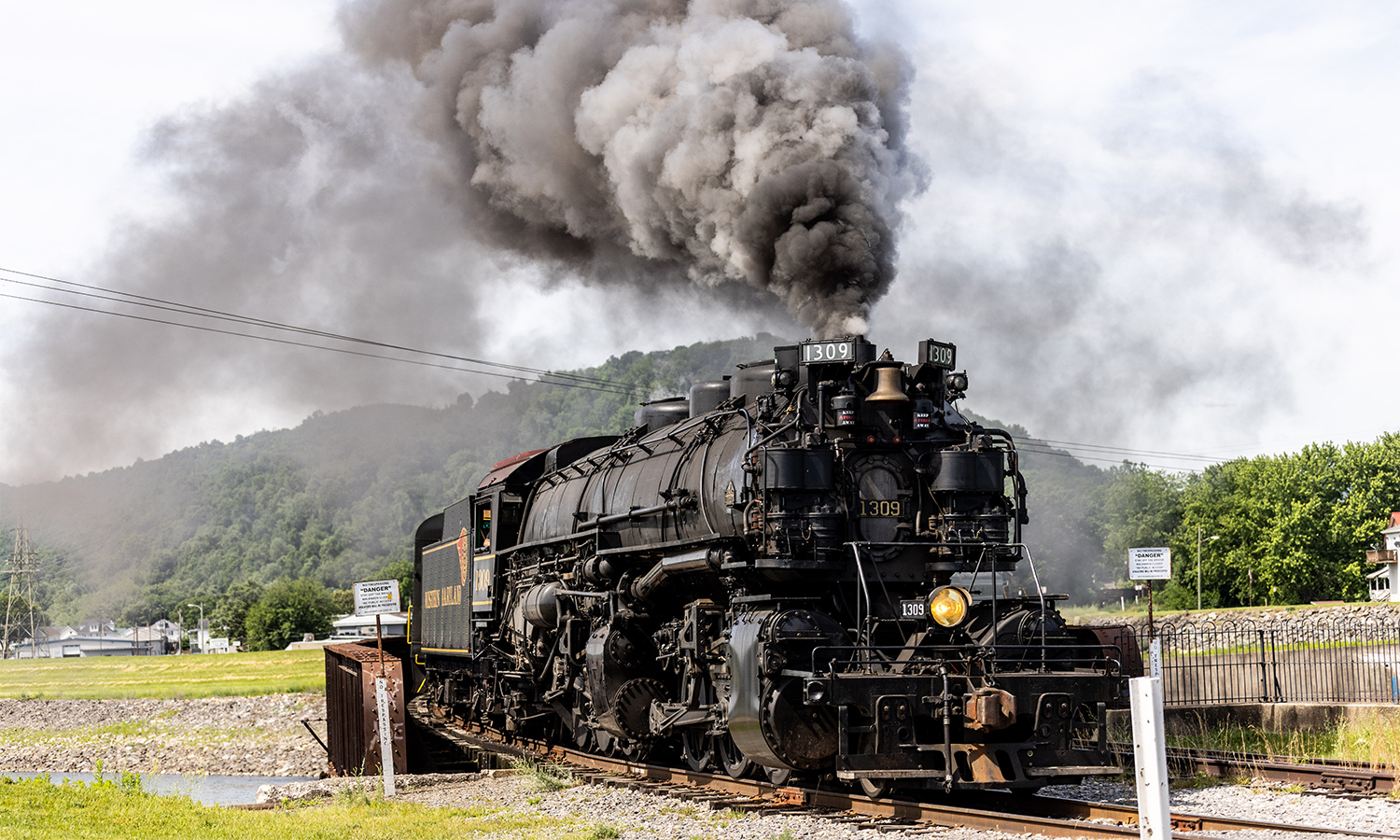 The Western Maryland Scenic Railroad is a local treasure providing train rides and family fun for more than 30 years! It offers a wide variety of excursions and trips, including popular Dinner Train rides, a trip up to Frostburg on the popular Frostburg Flyer, and a Spring Fling family excursion. Don't forget to check out the Polar Express in December for a magical holiday experience! 
Toasted Goat Winery
If you're ready to take a break from all that travel, you'll want to grab a bite to eat at one of the most historical dining locations in Allegany County: the Toasted Goat Winery. This unique and eclectic restaurant offers a delicious lunch and dinner menu and an extensive beer, cocktail, and wine selection, many of which are made on site.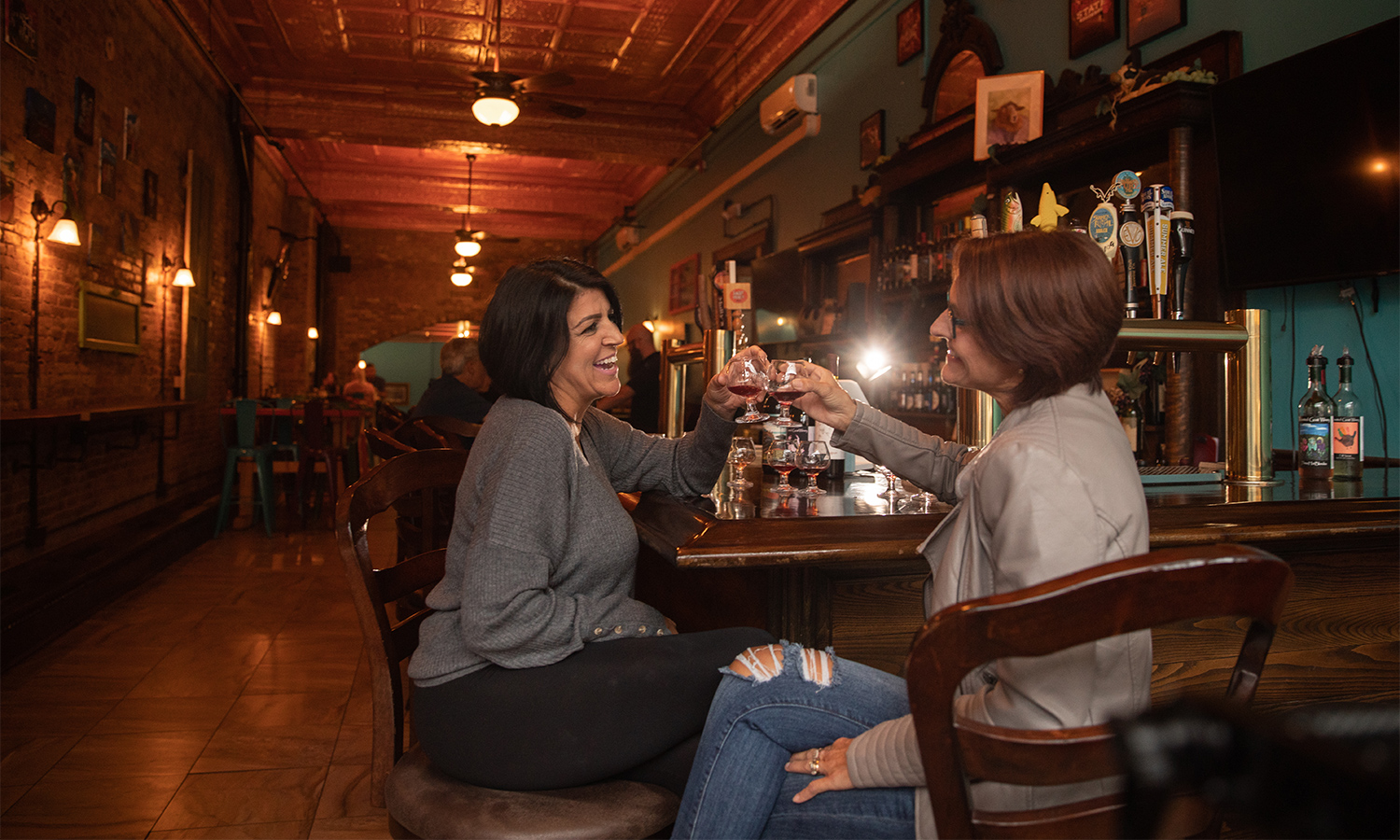 The Toasted Goat can be found along the National Road in Frostburg and is located inside the Hotel Gunter, a landmark that's been around since 1897. The hotel has a fascinating background. Ask for a free tour to check out the Prohibition-era speakeasy and underground jail cell! 
C&O Canal National Historical Park
You can't explore Allegany County without stopping by Maryland's most-visited national park. The C&O Canal National Historical Park extends all the way from Cumberland to Washington, D.C., and offers scenic views of Maryland's beautiful landscape. 
The park offers many fun and unique recreational opportunities, including biking the towpath, hiking through Green Ridge State Forest, and exploring the Paw Paw Tunnel—an engineering marvel located along the canal.
But the C&O Canal is more than just your average park!  Nicknamed the "Grand Old Ditch," the Canal served for nearly a century as a transport system carrying coal and natural resources from the mountains of Maryland to the eastern seaboard. 
Potomac River Water Trail 
Another beautiful waterway is the Potomac River Water Trail, located on the southern border of Allegany County. Surrounded by stunning scenery made up of small islands, sandstone, rock ledges, Paw Paw trees, and shale cliffs, the Potomac River is the perfect place to have fun and relax.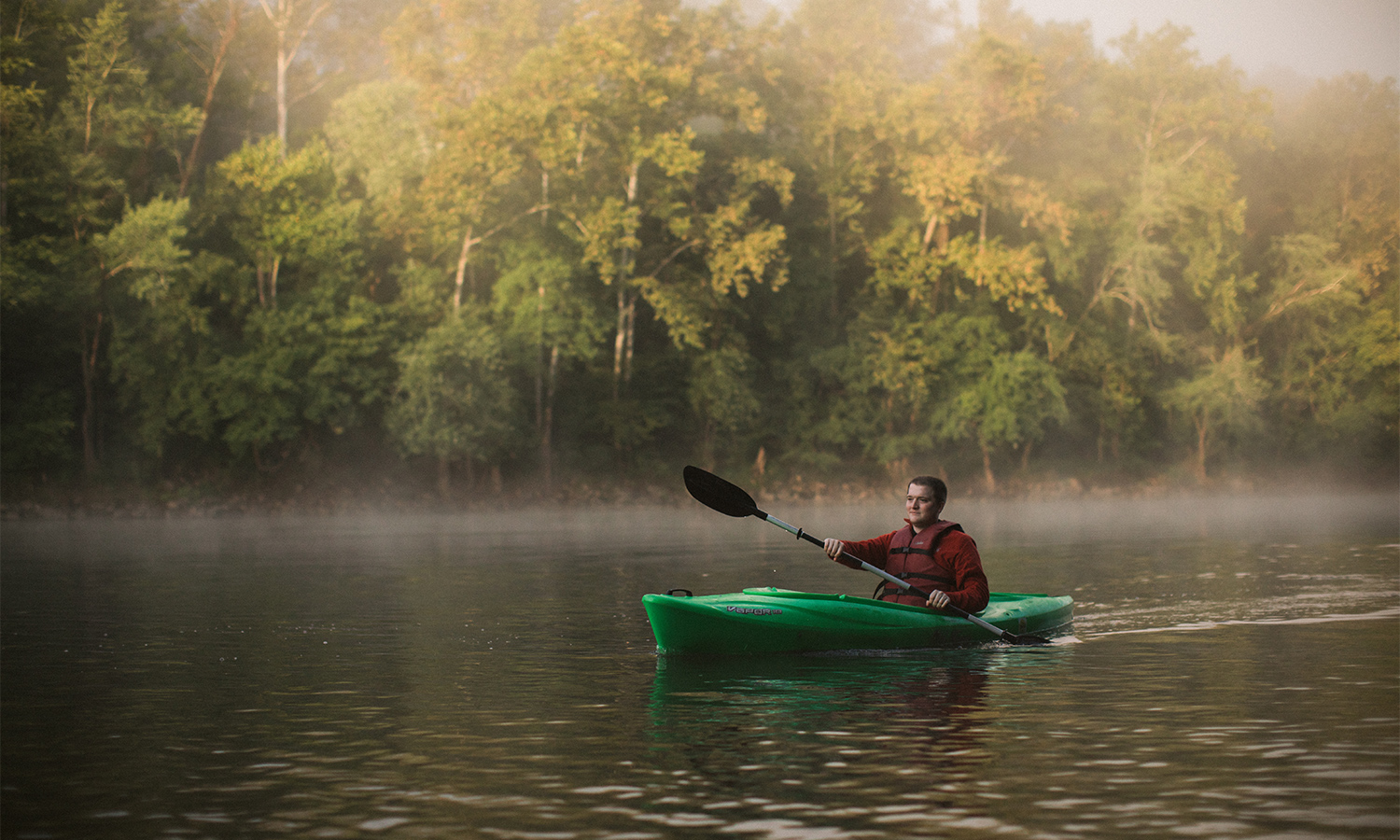 Grab an innertube, kayak, or canoe and float down the beautiful river. There are multiple river access points across Allegany County that provide varying lengths of rides depending on your needs. There are also companies that can rent out boats, plan your itinerary, and provide shuttle services. And if you prefer to stay on land, the Potomac River offers great opportunities for fishing.
Ready to start exploring Mountain Maryland? Visit https://www.mdmountainside.com/startshere to plan your perfect trip to Allegany County. 
___
This article is sponsored by Allegany County, the Mountain Side of Maryland—the official Destination Marketing Organization for Allegany County, Maryland, promoting an authentic and memorable visitor experience through outdoor recreation, history and heritage, arts and culture, and natural scenic beauty.
---
Lead Photo: Steve Dean
Jillian wants to live in a world where the coffee is bottomless and the sweatpants are mandatory. As a freelance writer with a heart for children's programming, she spends her days developing creative content for kids and families. When she's not writing, Jillian loves spending time with her family and cheering on the Baltimore Ravens.