Summer Like the Locals on Assateague Island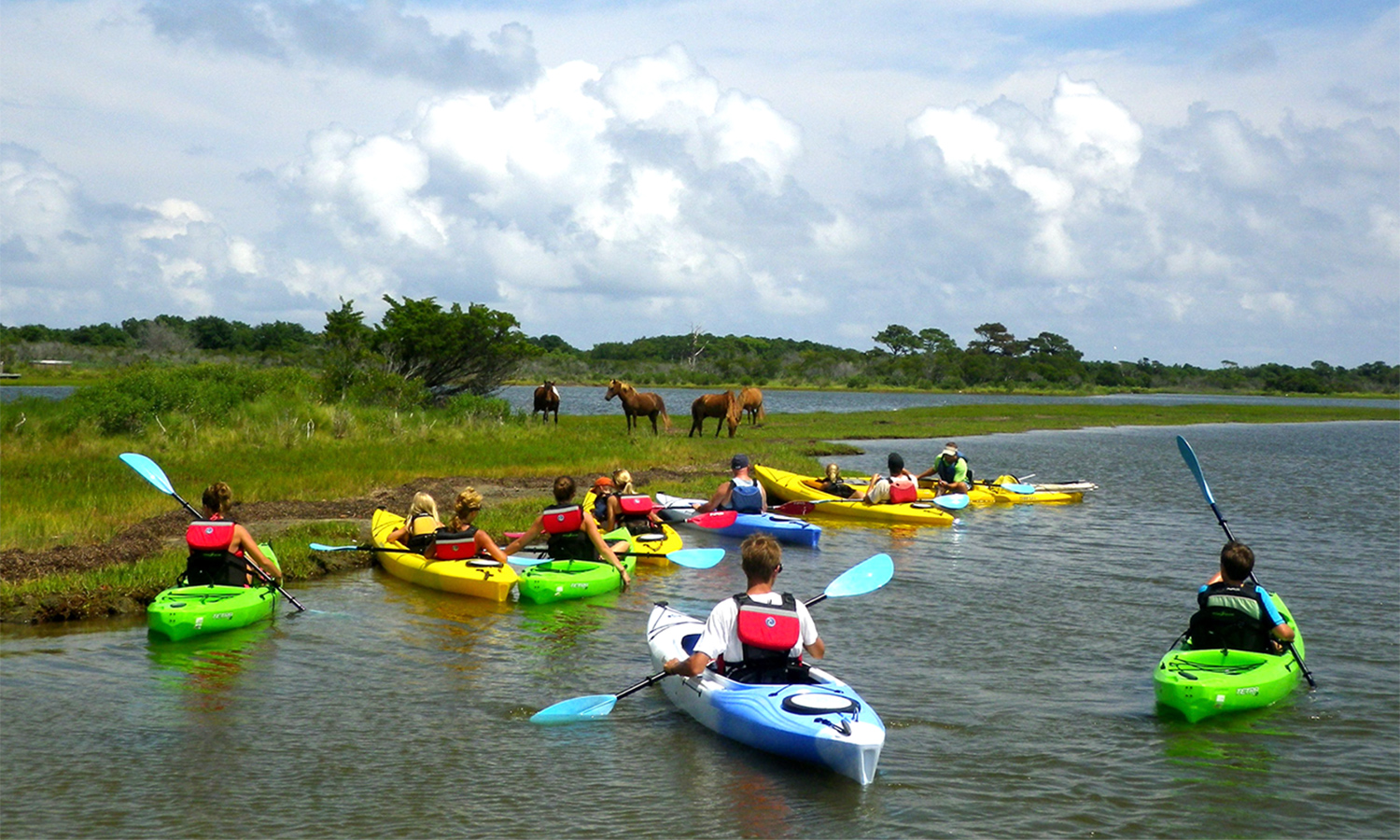 Do you crave peace and quiet at the beach? If you've yet to experience Assateague Island like a local, it's time to plan your off-season vacation. The island restores itself to its more native state after Labor Day and offers postcard-worthy views and a natural canvas of dunes and surf.
Assateague Island is an environmental gem. The barrier island is situated about nine miles southeast of the quaint town of Berlin with its motion picture resume (Runaway Bride and Tuck Everlasting, to name a few) and nine miles south of the lights and action of Ocean City. Run by the National and State Park Service, it's thirty-seven miles of pristine sand and surf that covers both Maryland and Virginia. You won't find a bustling boardwalk, rides, or artificial amusements here—just sand, water, flora, and fauna.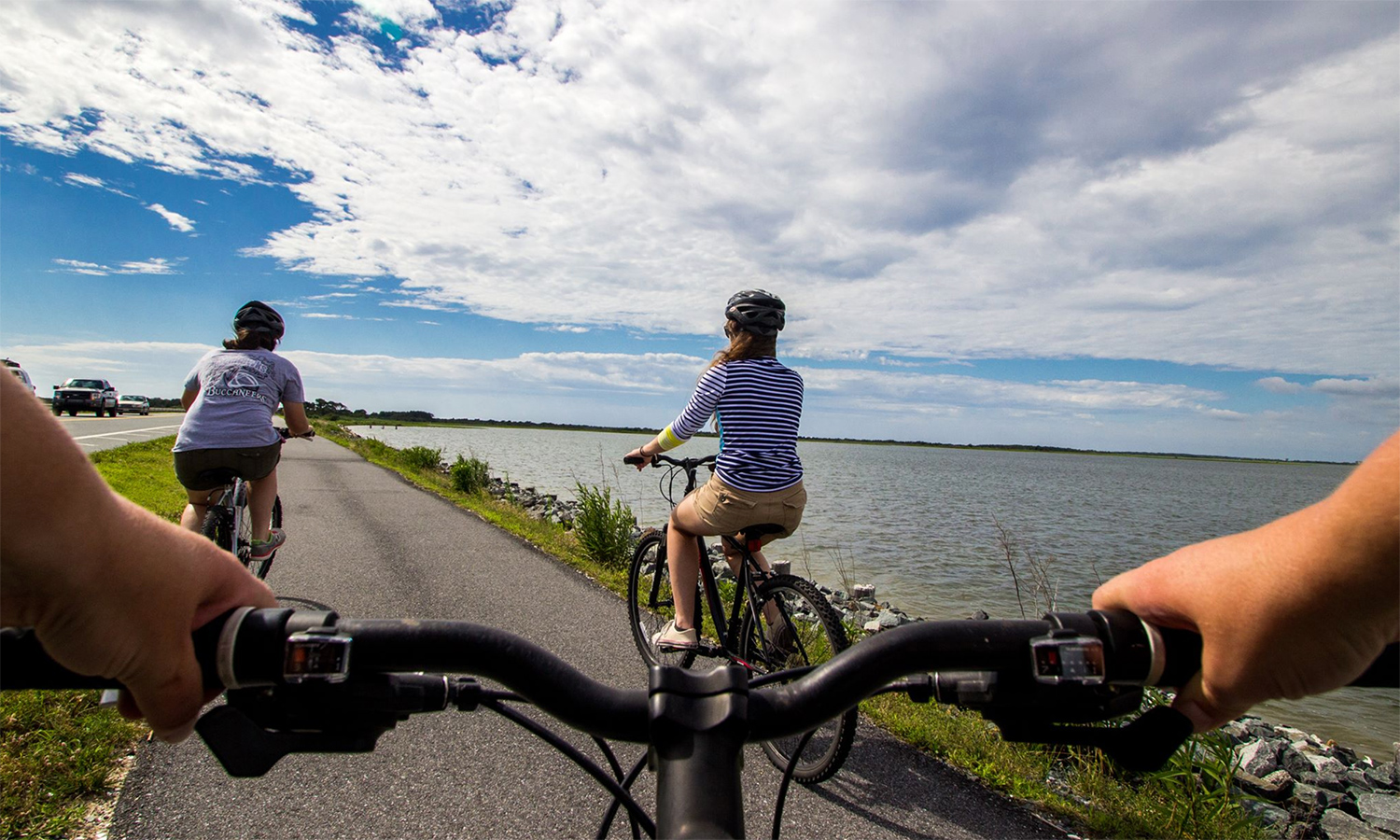 Footpaths and bike trails offer a closer look at some of the island's inhabitants. The three Ps—ponies, pelicans, and porpoises—serve as omens. Spotting one brings joy; seeing all three during one visit is magical.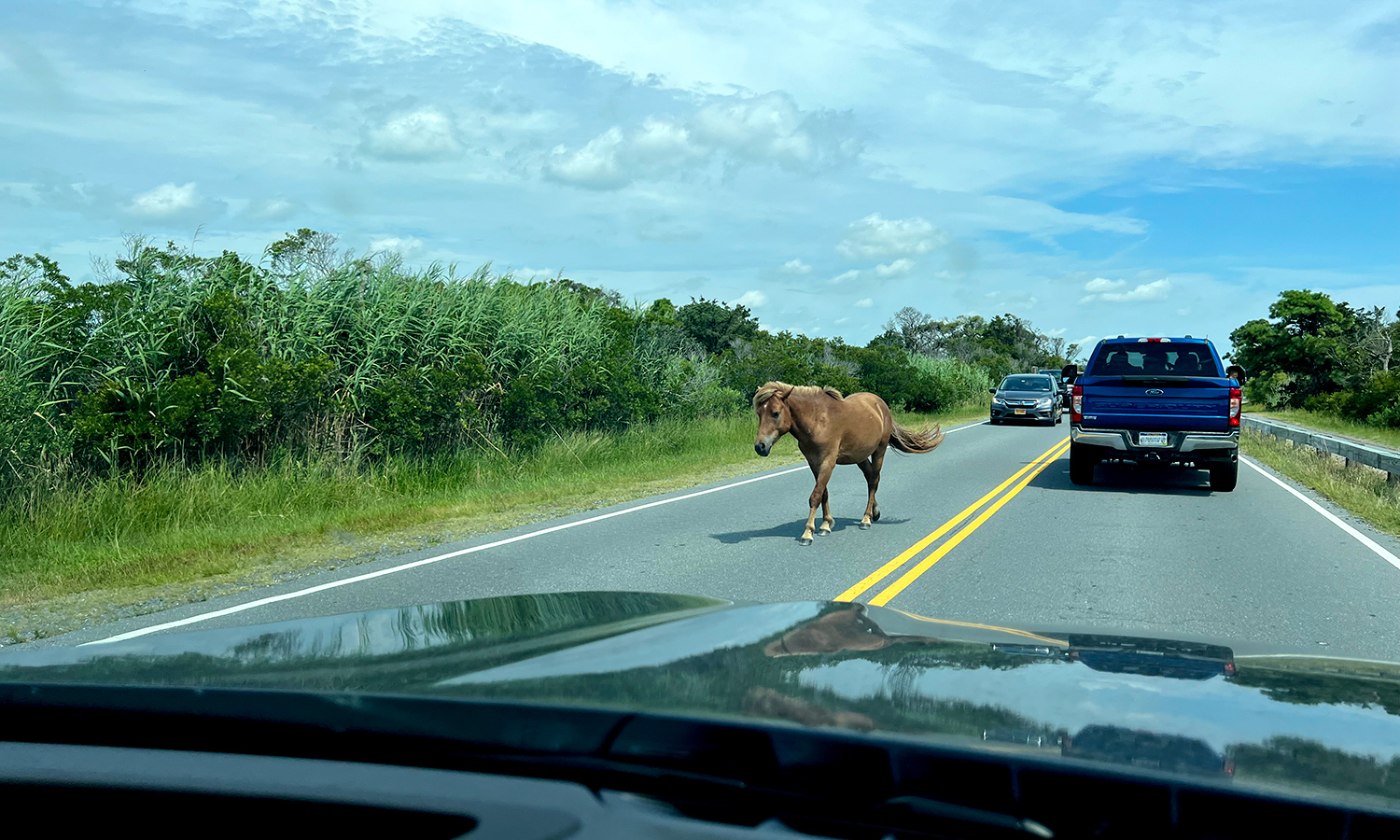 Egrets, Sika deer (cousins of the elk), ospreys, and herons also inhabit the island's salt marshes. The strand can resemble a mermaid's bedroom strewn with some of the ocean's secrets—oyster shells, skate eggs, horseshoe crabs—treasures from far and wide. The sea and sky reveal more shades of green and blue than a Pantone color wheel. Assateague conjures the dormant poet in all of us.
Before you hit the island to hike, bike, swim, surf, or simply bask in the spectacular landscape, there are a few stops worth making.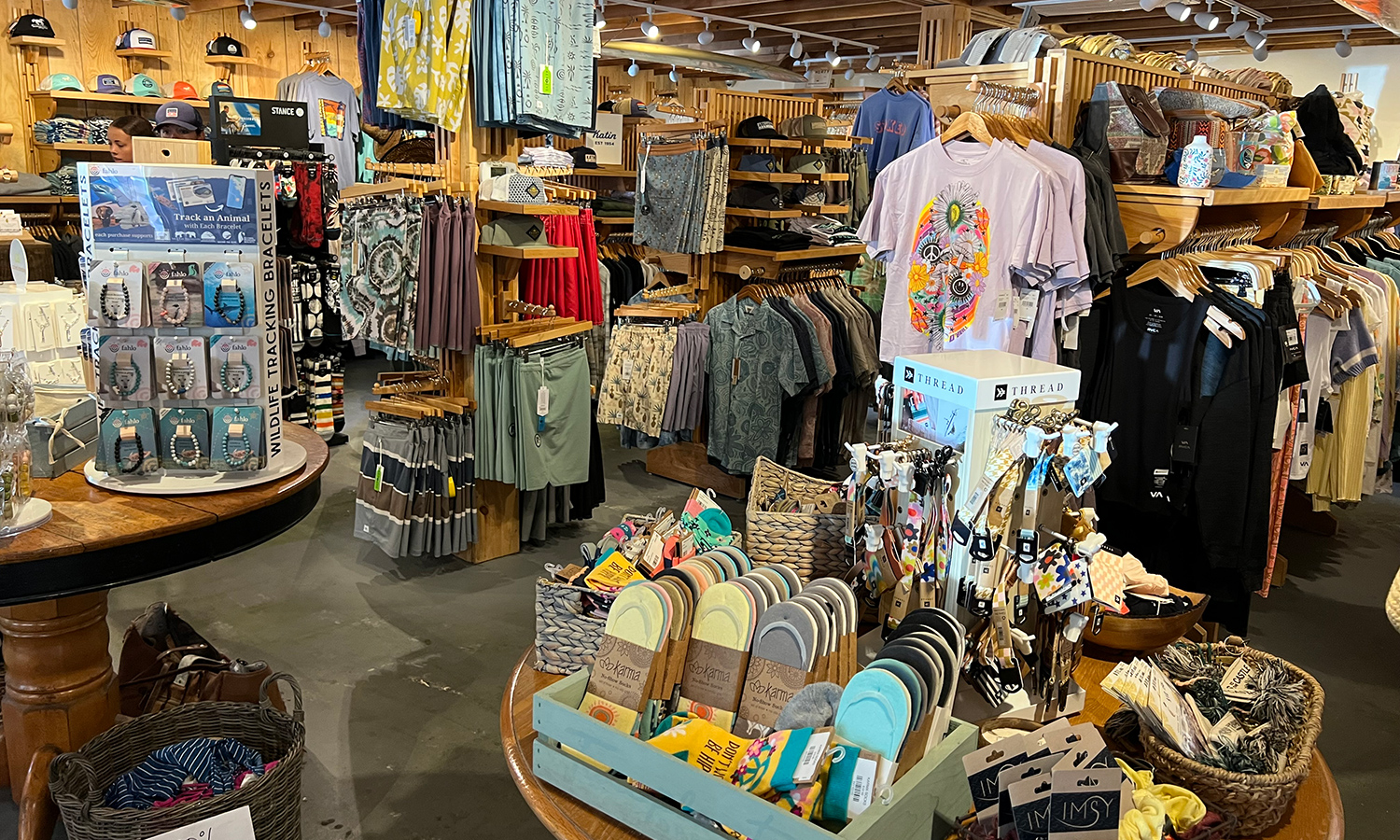 Kick off your beach day at Assateague Island Surf Shop, Boutique, and Cafe. Load up on smoothies, acai bowls, Laird Hamilton coffee, wraps, snacks, and baked goods. The shop carries all the essentials and more—including swimwear, clothing, jewelry, and decor, fitting for early holiday shopping. Bike rentals and surfboards are available, too. Want to take lessons? Check out Birch Surf Academy and Sommers Surf.
Assateauge Market is a great place to stock up on the basics—campfire logs (beach fires are allowed at the national park!), coolers, fishing gear, beach towels, chairs, and postcards.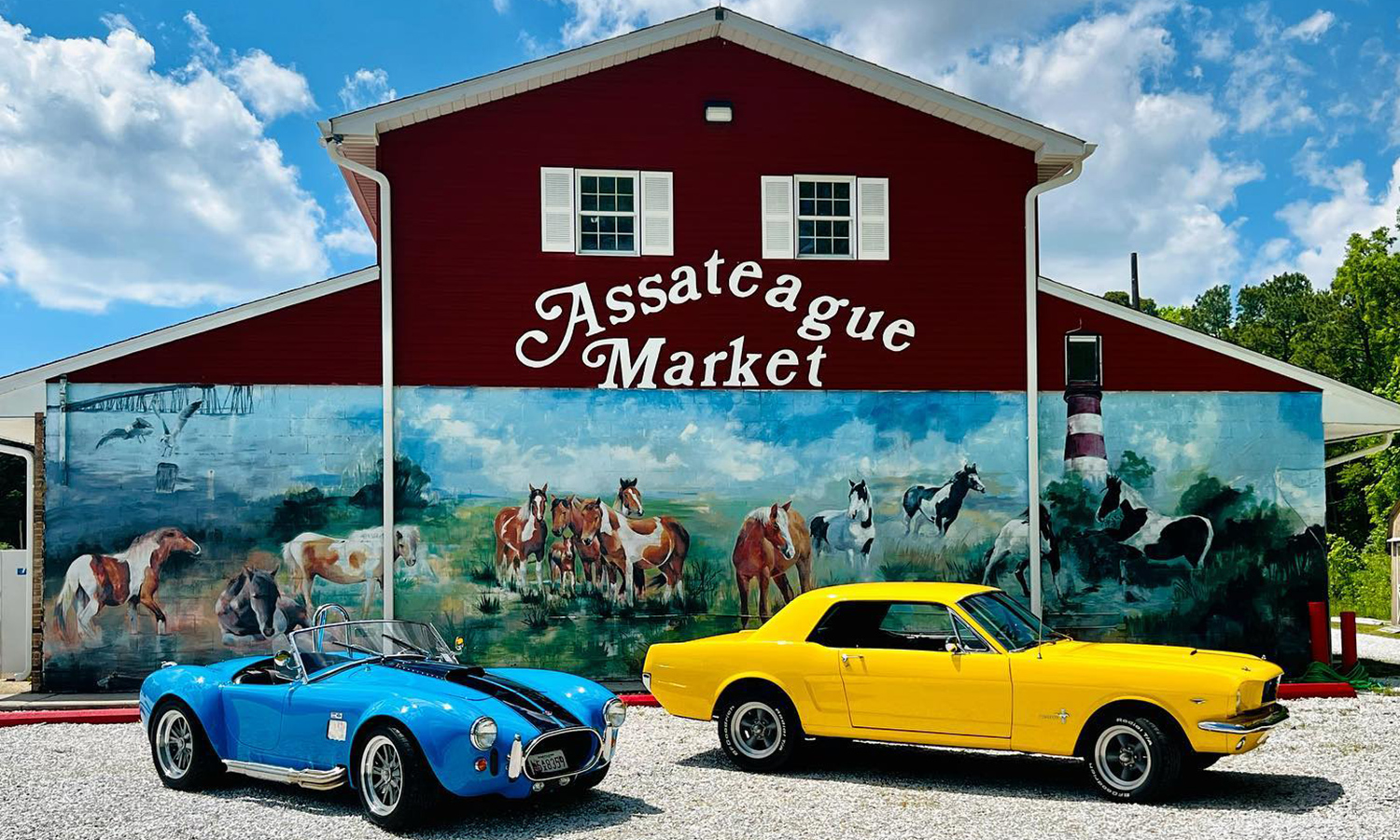 Beer and wine are also available for purchase, and they also make salads, sandwiches, fries, and more. (If tomatoes are still in season when you go, request a BLT—it's the perfect beach sandwich.)
The Assateague Island Visitors Center, run by the National Park Service, is an unexpected gem. You'll find aquariums, a touch tank, a gift shop, and a movie about the island's wild horses, in addition to maps, brochures, and friendly staff to answer questions and offer guidance. 
Now you're ready to cross the breathtaking Verrazano Bridge over Sinepuxent Bay. From here, you'll choose between entering the state park or the national park. Both offer camping—research ahead of time to decide which spot is best for you.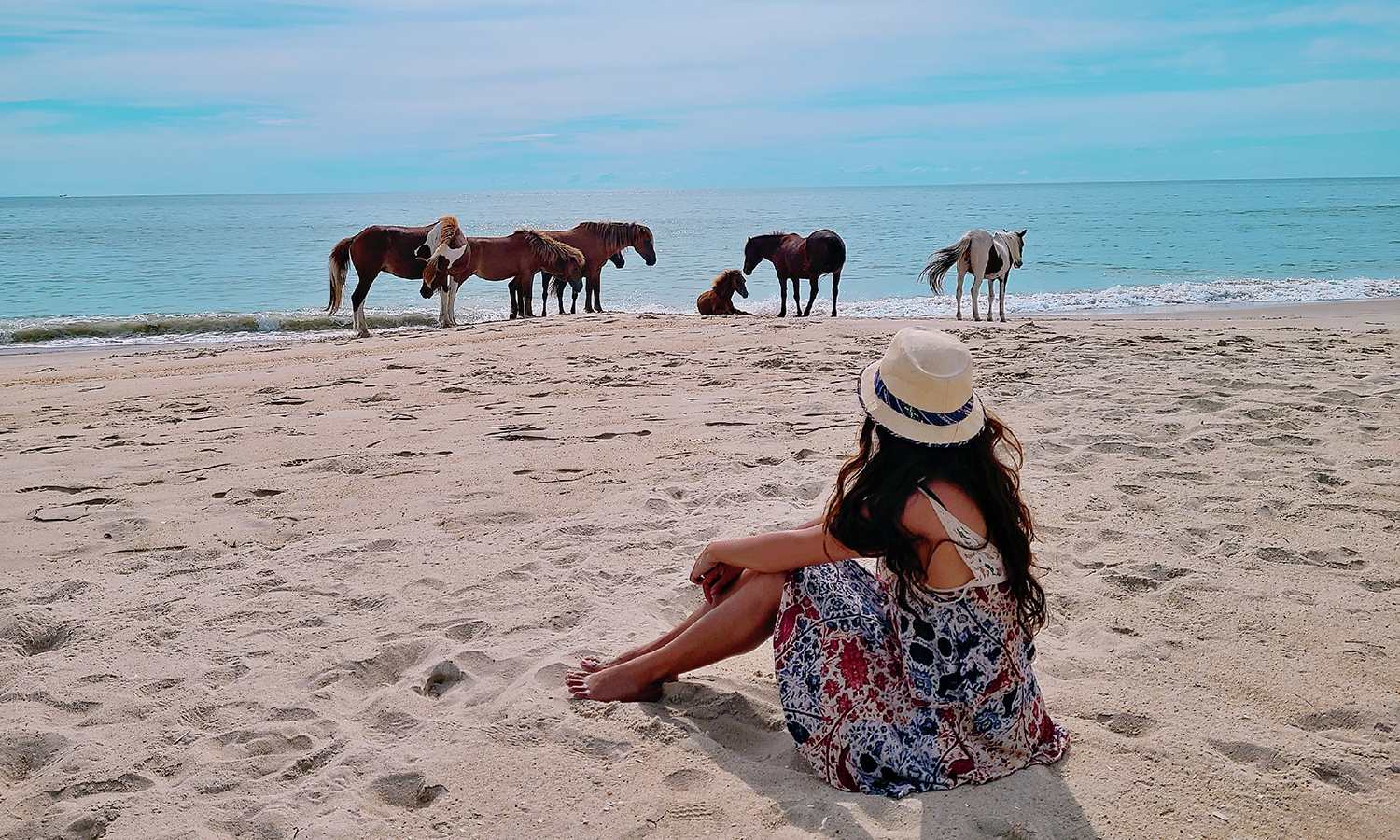 Assateague State Park is straight ahead and offers bathrooms, showers, and a snack bar (operated seasonally). Click here for information on admission fees and passes.
Assateague Island National Seashore requires a further drive and is a bit more rustic and less crowded. Portable toilets and outdoor showers are available. Click here for information on admission fees and passes.
Rent bikes, canoes, and kayaks at Assateauge Outfitters or sign up for their kayak Wildlife Discovery Tour. Want to stretch your legs? Pick your trail (or do all three): Life of the Forest, Life of the Dunes, and Life of the Marsh are all under one mile and pack in natural beauty and opportunities to spot wildlife.
Before you go: While the famed ponies rumored to be the equine descendants of shipwrecked Spanish galleons are cute, they are wild and bite and kick at whim. They also like human food. Consider yourself forewarned and think of Assateague wildlife as a museum: touch with your eyes, not your hands.
---
Lead Photo: Assateague Outfitters
Kristina Henry's work has been published in The Washington Post, Washingtonian magazine, and Edible Delmarva and Edible DC as well as on Food52.com. She is a graduate of Washington College in Chestertown, and lives with her family in Easton, Maryland.