Happy Holi-Bay Celebrations

The Chesapeake Bay comes to life in summer. But those who know the Bay best will tell you not to miss the holiday-themed fun to be found every December at points along Maryland's shoreline. Whichever side of the Bay Bridge you call home, the following four seasonal events promise ample holiday cheer at the water's edge. 
Midnight Madness in St. Michaels, MD
December 3-5
Few places in Maryland rival the quaint, welcoming and walkable shopping scene that St. Michaels offers. A port town in Talbot County where a young Frederick Douglass taught fellow slaves how to read, St. Michaels today is a popular escape for visitors coming from Delaware, Maryland, Virginia and Washington, DC.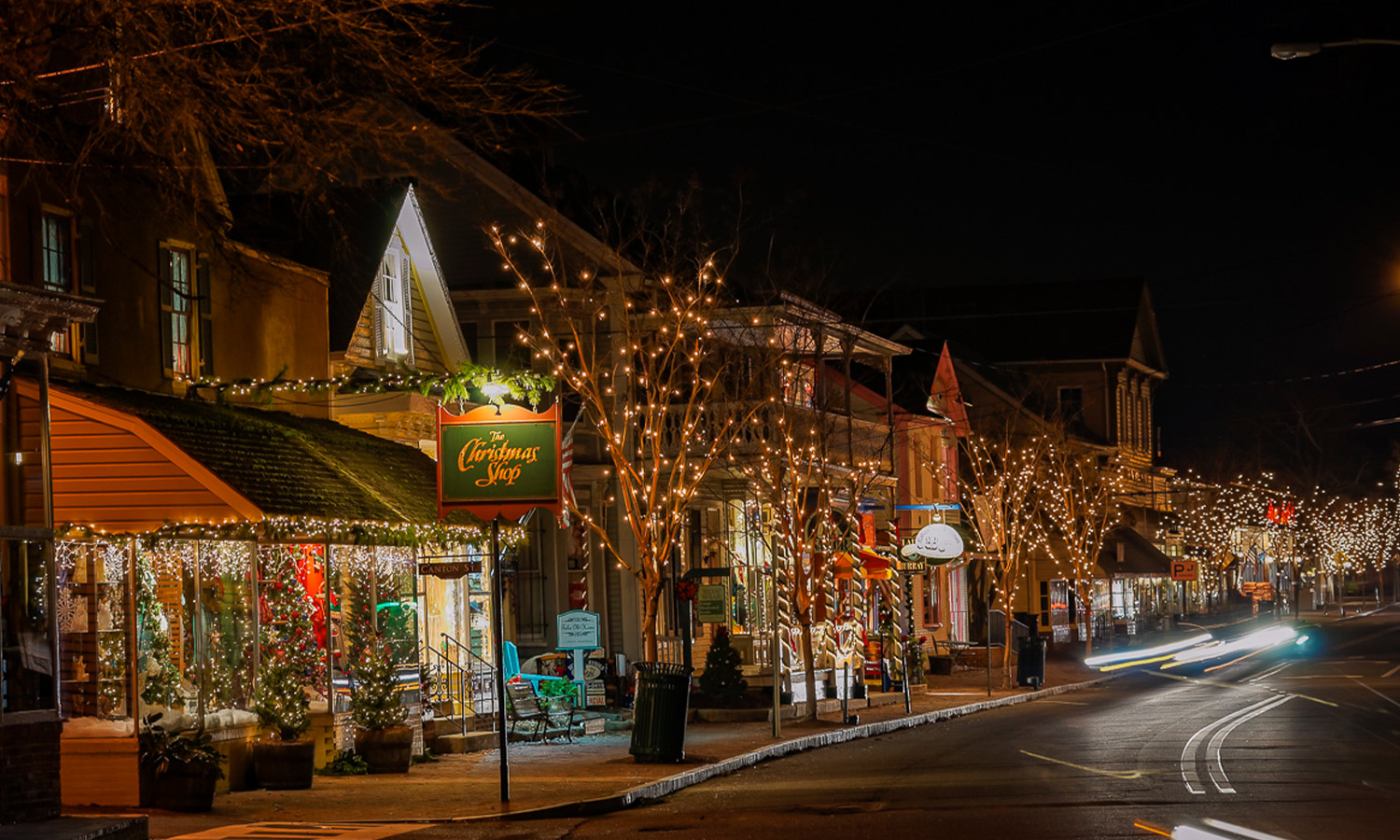 Each winter the town hosts its weekend-long "Midnight Madness" event, the peak moment of which is the lighting of its Festival of Trees. (Be forewarned, however: The "grand illumination" takes place on Friday night at the more family-friendly 6 p.m., not midnight.) 
Midnight Madness runs December 3-5 on Main Street in downtown St. Michaels.
Visit the event page for more information.
First Sunday Arts Holiday Market in Annapolis, MD
December 6
Need a last-minute gift for the art-lover on your holiday shopping list? Consider heading to Maryland's capital to browse paintings, photography, sculptures and other items in downtown Annapolis at the First Sunday Arts Holiday Market.
Walk the city harbor's cobblestone streets, grab an outdoor lunch at one of the many seafood restaurants, and enjoy free, live music in the shadow of the historic state capitol dome at this event sponsored by the city's tourism board.
The First Sunday Arts Holiday Market is on Sunday, December 6, from 11-4 p.m. on the first block of West Street in downtown Annapolis.
Visit the event page for more information.
Crab Pot Christmas Tree Lighting and Annual Boat Parade in Tilghman Island, MD
December 12
Nobody fuses Chesapeake Bay culture with holiday tradition like the seafaring folks of Tilghman Island, a short drive south of St. Michaels.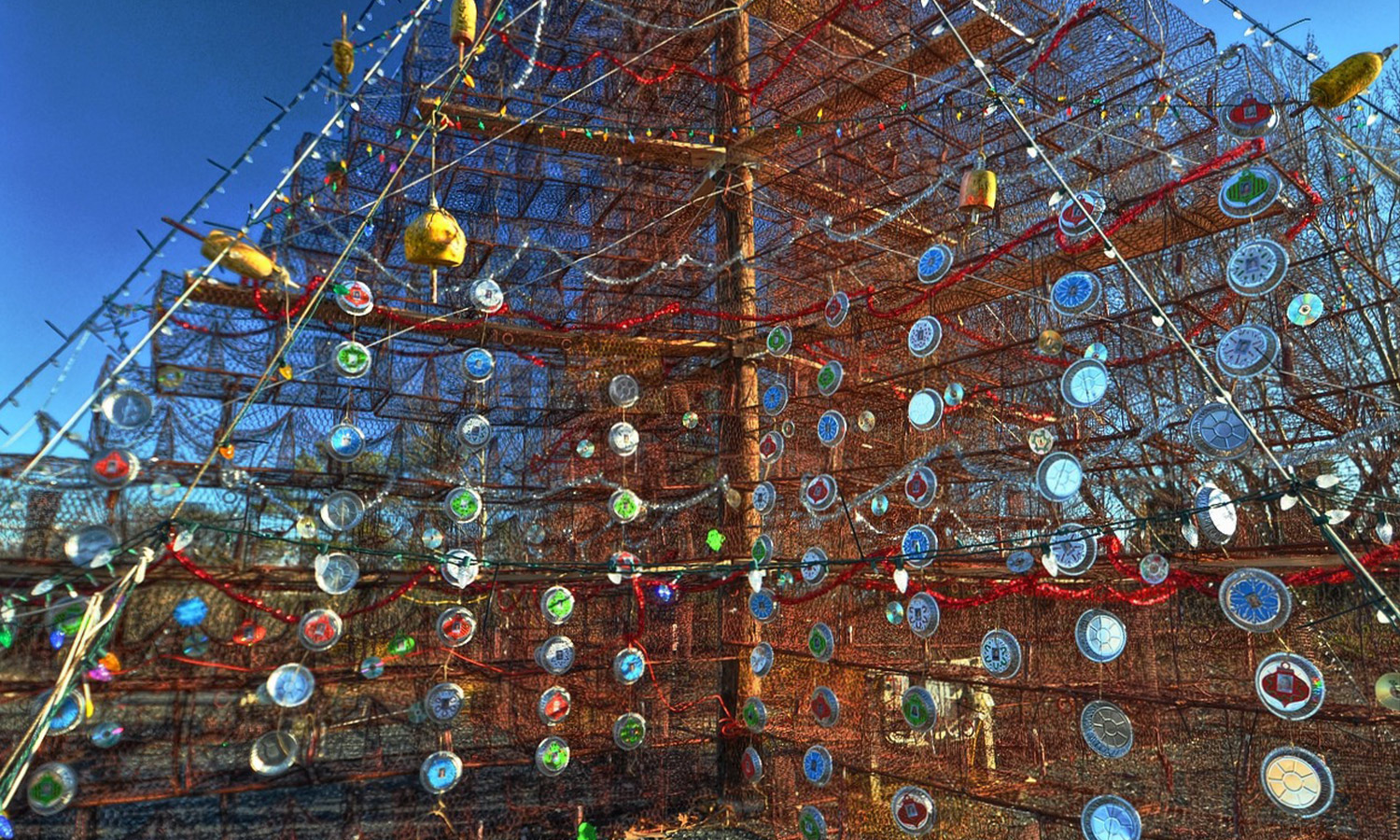 Based at Character's Bridge Restaurant, the festival begins with a cocktail hour, followed by a tree lighting at the Phillips Wharf Environmental Center, and a lighted boat parade. The night concludes with a charity auction to benefit the Tilghman Island Fire Department. Bring a lawn chair and some warm blankets down to the wharf to watch the boats sparkle their way through Knapps Narrows.
The 2020 tree lighting is Saturday, December 12. The cocktail hours starts at 5:30 p.m., with the Christmas tree lighting and boat parade to follow. Phillips Wharf Campus, 6129 Tilghman Island Road, Tilghman, MD 21671.
Visit the event page for more information.
Rescue Fire Company Train Garden in Cambridge, MD
Throughout December
Next stop, Cambridge! An annual holiday tradition since 1934, the Rescue Fire Company Train Garden in Cambridge is a local favorite, especially with kids. Believed to be America's "oldest public model train display in continuous operation," the Train Garden is built and maintained entirely by volunteers, including both members of the fire company and local residents.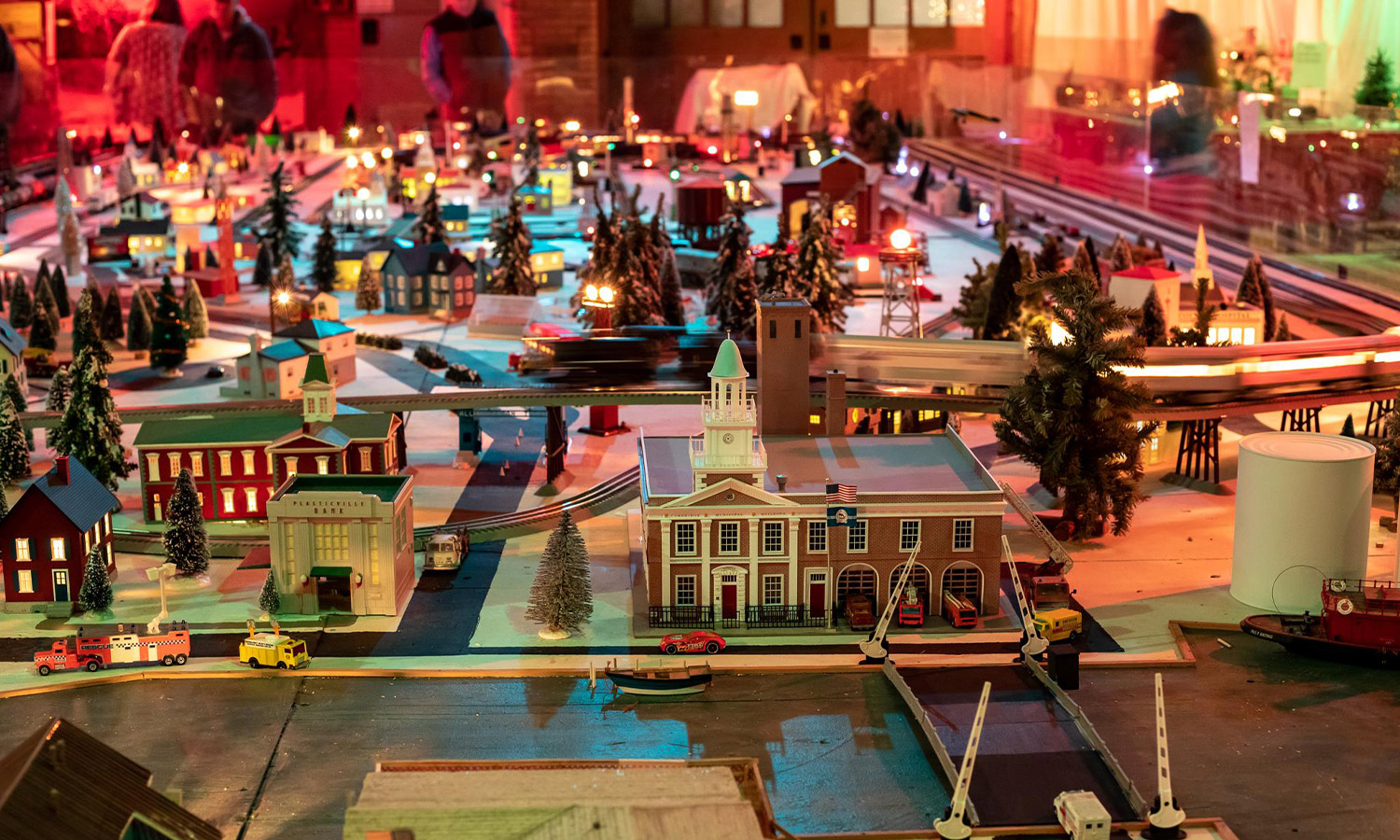 The colorful main layout, which measures twenty-six by eighteen feet, features scale models of a number of Cambridge's local landmarks and businesses. Santa has a reputation for dropping by the fire house to see the model trains and share holiday wishes with local children.
Viewing hours in December are 6 p.m. to 9 p.m. on weekdays, and 1 p.m. to 4 p.m. and 6 p.m. to 9 p.m. on weekends, or by appointment for large groups. (The Train Garden is closed on Christmas Day.) Rescue Fire Company, 307 Gay Street, Cambridge, MD, 21613.
Visit the event page or call 443-521-0207 for more information.
---
Lead Photo: Downtown Annapolis, Bob Peterson Photography
Tom Schaller is a political science professor at UMBC and freelance writer. He has travelled to more than 40 countries on all six inhabited continents. He can be reached at schaller67@gmail.com.