2 Lakes + 3 Breweries = A Hoppy Day in Columbia, MD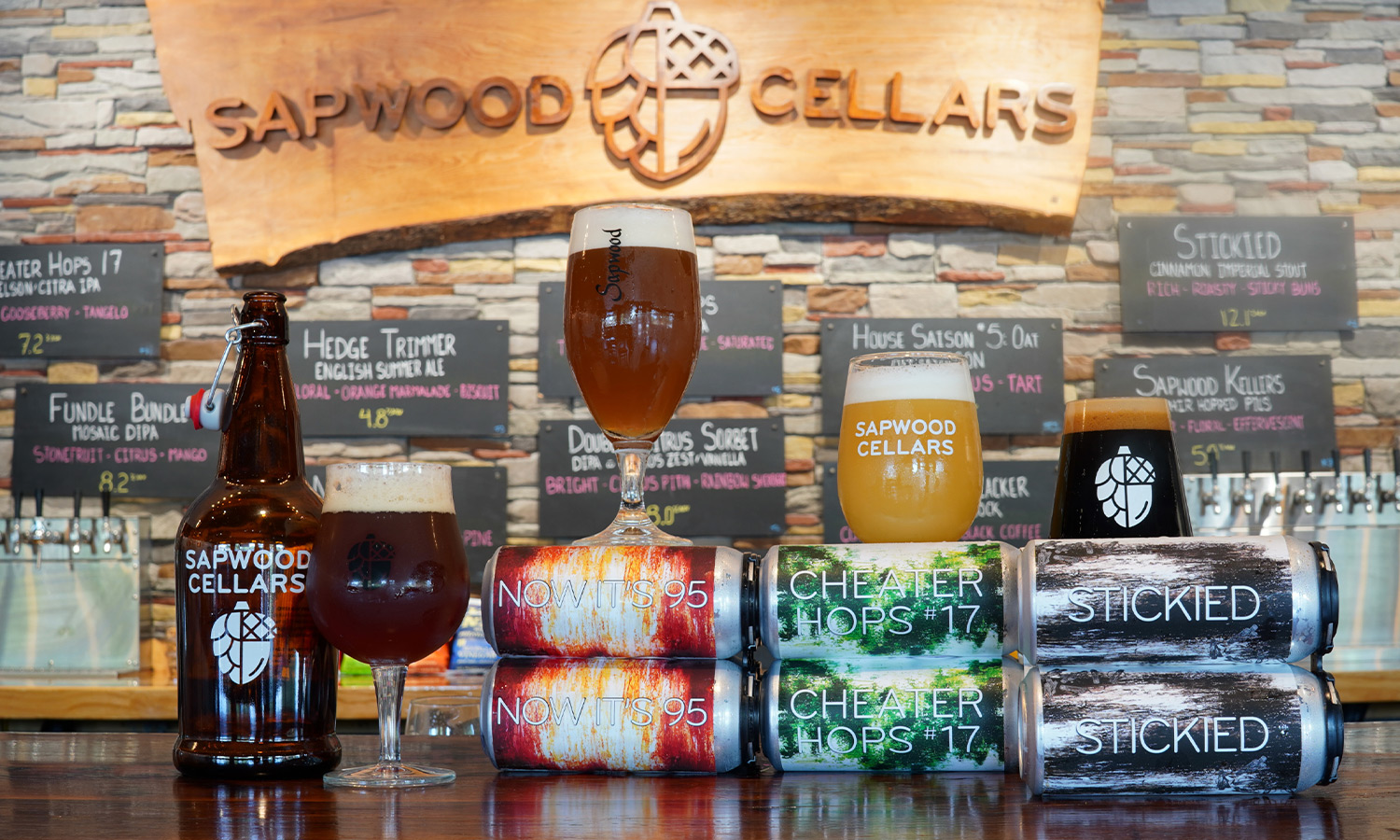 Hikes and craft beer go together like Old Bay and blue crabs… except when your adventure partner is recovering from a sprained ankle. That's when you hop to hops instead! 
My wife, Steph, and I have paired hikes and breweries for years, but the vast options we've found since moving to Maryland in 2019 have increased our outings significantly. For this trip, we chose Columbia, MD., as the destination for our adventure, given that both hiking opportunities and breweries are bountiful in the area. However, once we realized that her injury was healing slowly and deserved a little more time to recover, we pivoted to a modified travel plan involving a nature walk around two lakes and three new-to-us breweries.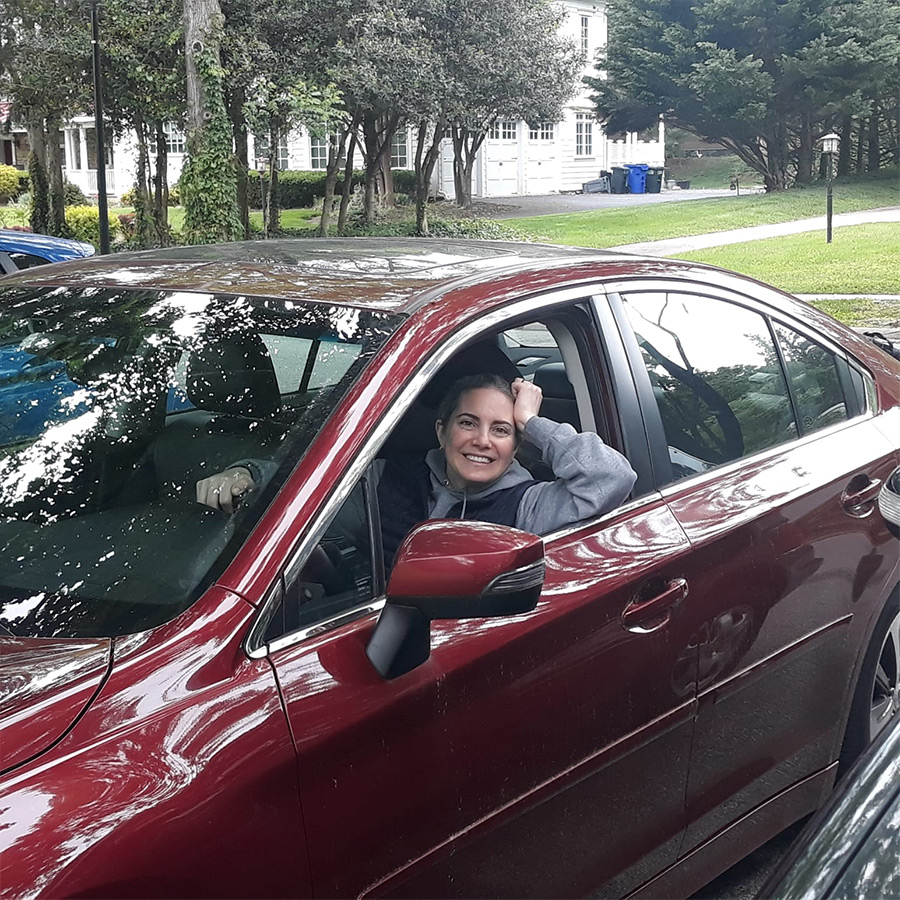 AllTrails directed us to a small parking lot on the edge of Wilde Lake Park to begin the first leg of our walk. In a light drizzle, we sojourned the 1.5 or so miles around the lake through quiet residential areas, encountering only a few joggers and people fishing, but many cardinals, sparrows, and ducks. Just before we closed the loop and got back to our trusty Subaruby (yes, that's her name), we took a right at a fork and continued across Little Patuxent Parkway, a multi-lane highway that thankfully had a crosswalk and a light. 
Following the Lake to Lake Trail, we let the noise of the traffic subside into the chirps of birds nearby as we made our way to the second lake of the trip, Lake Kittamaqundi. Here we encountered a few more people as well as more residential and commercial areas along the route, which ended up breaking some of the nature immersion we enjoyed. Still, we spotted a great blue heron flying by, geese with goslings trying to get a grassy snack, and Eastern Phoebes flitting through branches along the side of the path.
I'd blame my still-healing wife for the fact that it took us two hours to go the 4.5 miles around and between both lakes, but I'm pretty sure it was the goslings' fault. We took pictures of them for way too long.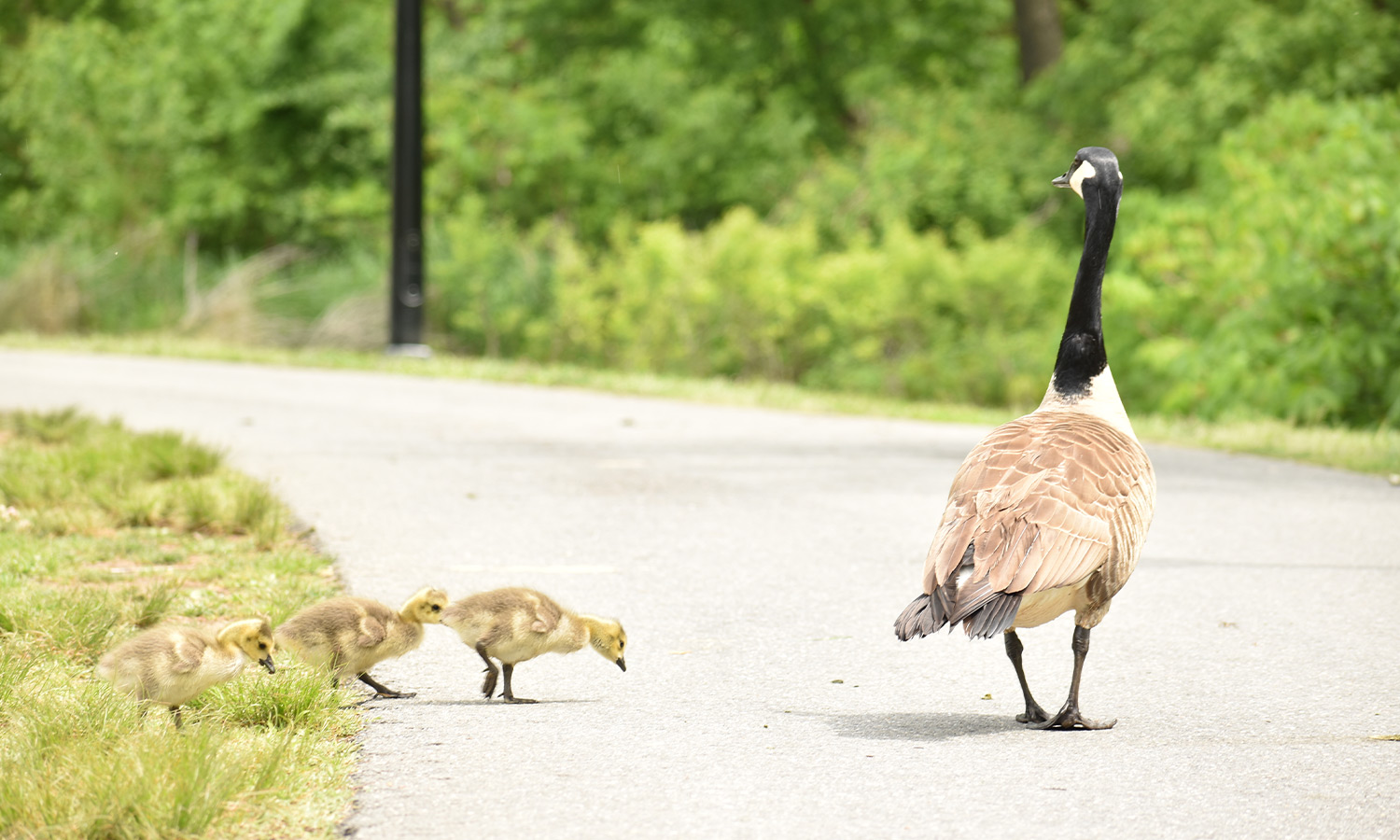 All of this walking sure made us thirsty! As luck would have it, we finished just after opening time of our first beer stop, Sapwood Cellars Brewery, fewer than 10 miles away. Clearly, this was not our first rodeo.
We didn't even make it in the front door before we were waylaid by the sight of the Jimmy's Famous Seafood truck parked right out front. A giant crab cake overflowing with lump crab and very little filler, alongside a plate of golden, crispy fries, seemed like a perfect lunch to accompany our near-future beer selection. Since the weather was still questionable and it was just after opening, we had the entire outdoor seating area largely to ourselves the whole time we were there. 
Food ordered, we went inside to ogle the options at the bar. I am definitely the pickier of the two of us when it comes to beer. I like sours and dark beers — porters, stouts, doppelbocks, you get it — but will scrunch my face at super-hoppy beers and steer clear of most ales. Steph, meanwhile, has a more open-minded palate, although she tends to prefer all those beers I don't like. For her, the hoppier, the better. We mainly agree on sours. At Sapwood, we ordered from cheerful Spencer a build-your-own flight to share, our usual method of tasting a few while pacing ourselves because we had more breweries t to visit. 
I got the Guard the Beard, an 8.3% Biere de Garde, a style I had never tried before, and Stickied, a 12.1% stout that I told Spencer tasted like Christmas. The Biere de Garde, a collaboration with Homaide Brewing Co. in Williamsport, MD, was malty, hoppier, and lighter than I am used to, but I could see the appeal and I'm glad I tried it.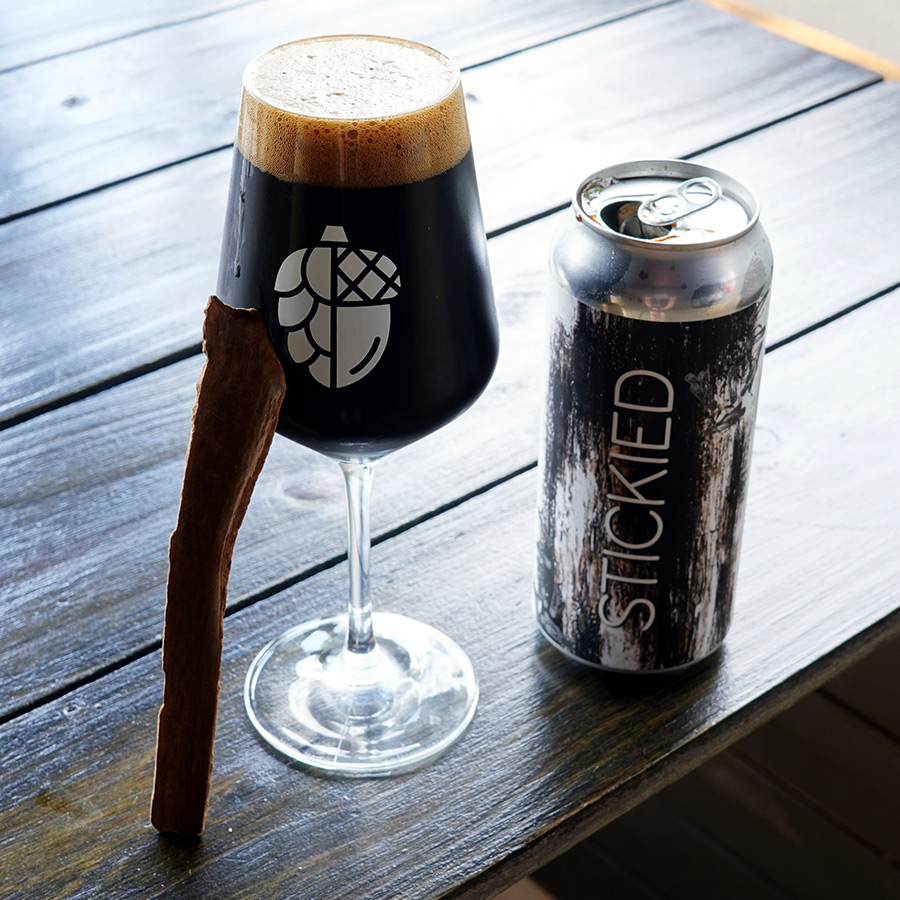 Stickied was a cinnamon and chocolate-filled bomb of a drink (that's a good thing), and if that ABV hadn't been so high, I would have wanted more. Steph's two were Cheater Hops #17, a 7.2% IPA that she called light, hazy, and tasty, and Now It's 95, a 6.6% American Amber Ale. Her best beer compliment of the day came for that one, which she said tasted like her favorite beer in the world, an amber ale she fell in love with when she was living in Seattle.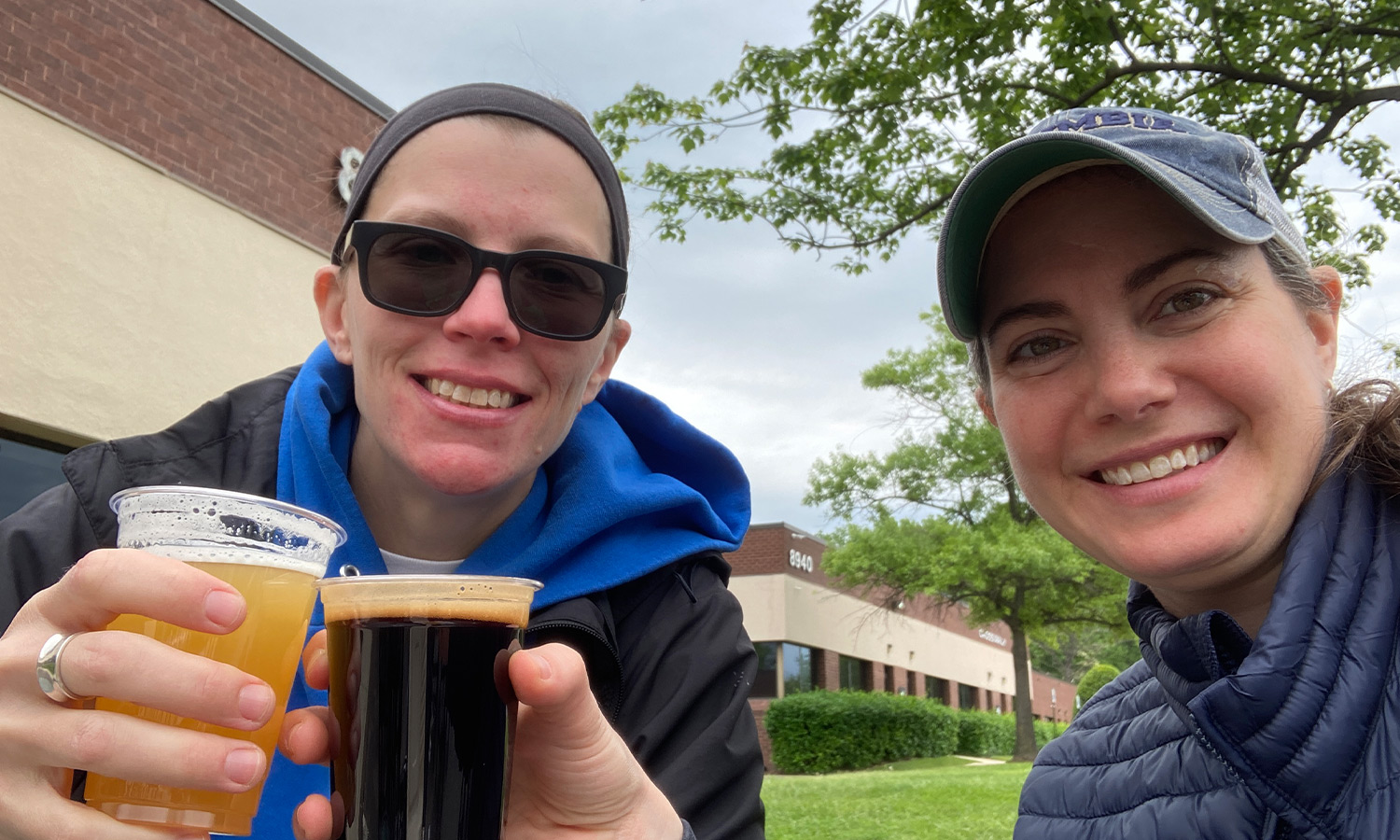 The customer service was delightful, the food from Jimmy's complemented the beer nicely, and we brought home a prepared variety pack, which I always like the opportunity to get at breweries. Who wants to get a four-pack of a single beer when you haven't tried them all?
We took a detour on the way to our next brewery, Hysteria, and stopped at Scoop & Paddle at the Clarksville Commons Shopping Center. Mint chocolate chip ice cream in a red velvet waffle cone rounded out our meal plan for the day.
We were pretty full by the time we arrived at Hysteria, so our only agenda there was beer, despite it being nicely set up next to Bullhead Pit Beef. Hysteria is more of a Steph brewery than an Alexa brewery, at least based on the IPA-dominant beer selection when we visited.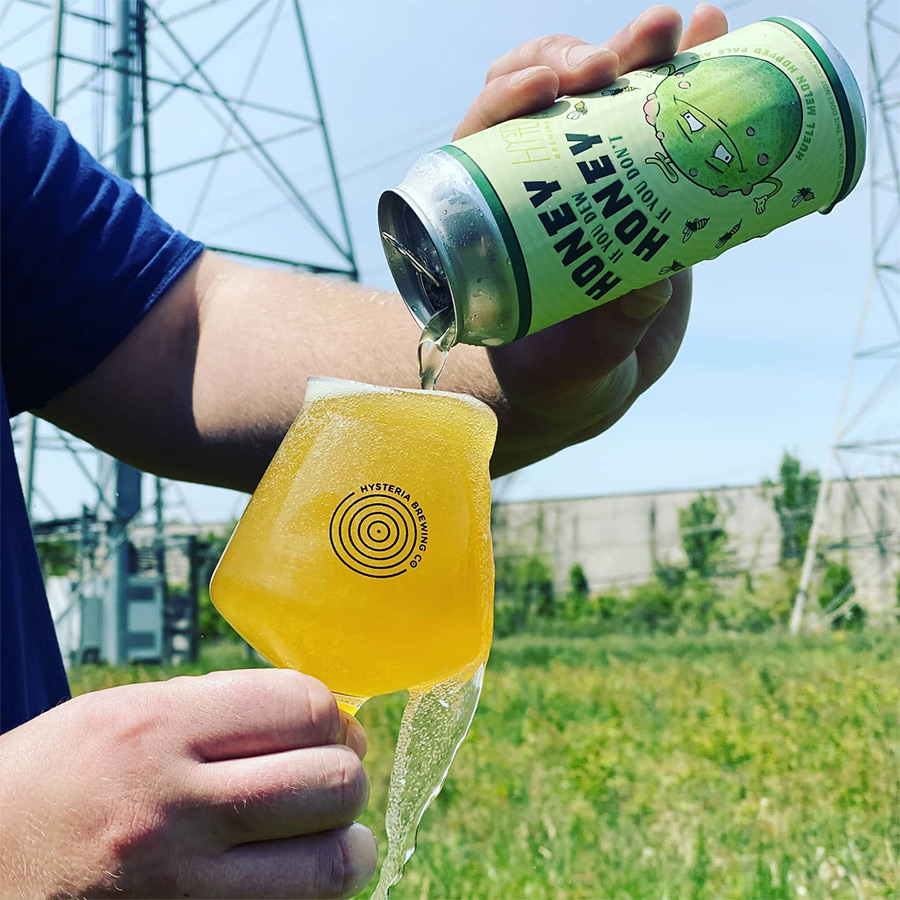 Steph got the Mother's Day special, a lavender and raspberry-infused version of What You Want, a 6.3% American IPA, and Honey If You Dew, Honey If You Don't, a 5% pale ale made with melon hops. The lavender beer she called "ultra sweet," not necessarily a bad thing except that it didn't pair so well with the more bitter pale ale. (Neither of us thought of how they'd go together!) 
With no beers available in styles I prefer, I opted for a 12-ounce pour of Happy Camper, a 6.3% cider by Old Westminster Winery. Smooth, dry, and definitely oaky, it was a light and refreshing interlude between my stronger drinks.
Side note: Hysteria is one of the only breweries we've been to in this state — out of a couple of dozen — where we could mix-and-match the four pack we took home. I am always appreciative of this option and knowing we can get a mixed variety of great beer is a reason to come back!
Our final stop was less than a mile away at Black Flag Brewing Co., a brewery we've heard lots about but had not yet visited in the almost two years since we moved here. 
Contrary to the other two, Black Flag didn't appear to have any outdoor seating, so we opted for indoor seating in order to imbibe our final flight. She picked the Bayside Breeze, a 5.1% blonde ale, and Z Morris, a 4.9% blonde ale, while I nabbed Glen Cocoa, a 6% milk stout, and Back to Brunch, a 9.2% coffee stout, and we shared the Salted Lime Sour, a 4.8% sour that tasted like a margarita.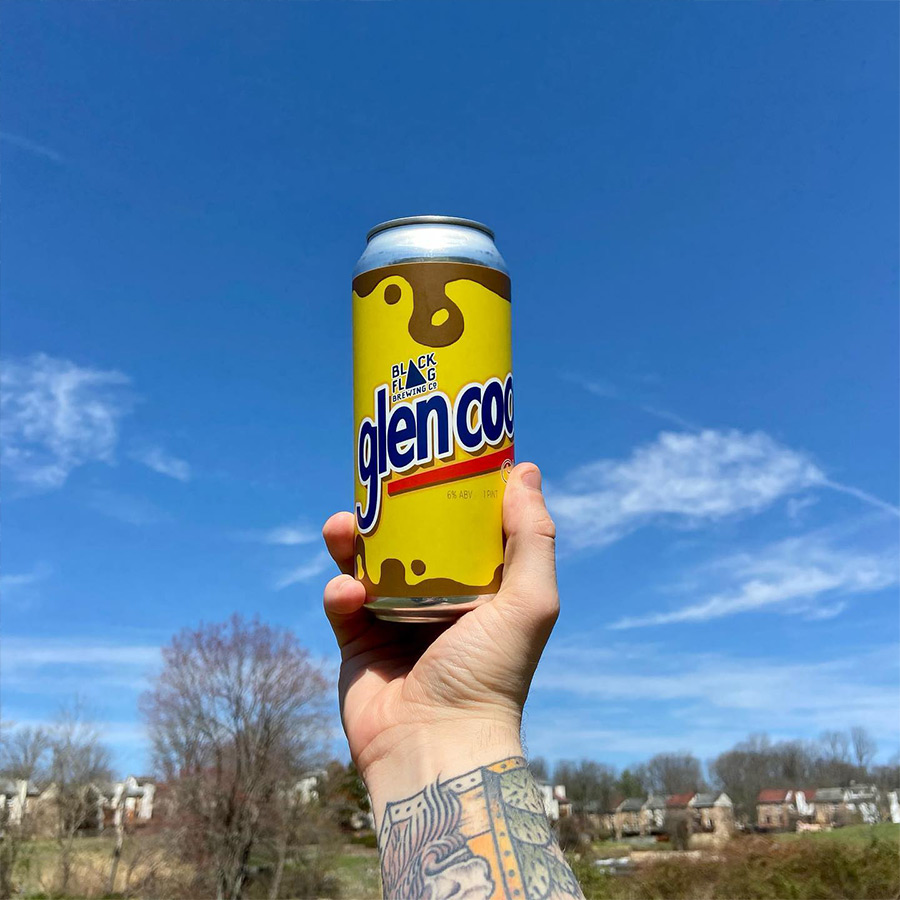 The stouts were both solid and delicious, with the Glen Cocoa living up to its chocolate name, and Back to Brunch tasting like a drink I could have to start off my day, if I were so inclined. Steph said she enjoyed both blonde ales, although I surprised us both by actually also appreciating the easygoing Z Morris — much more than I liked the obnoxious Saved by the Bell character after which I suspect this ale was named.
Despite the grey weather for most of the day and our thwarted hike, Steph and I loved our first trip to Columbia. We'll be back!
---
Lead Photo: Sapwood Cellars Brewery
Alexa and Steph moved to Maryland in 2019 and live in Annapolis with their two cats, Joulean and Lilith, and their Subarus, SubaRuby and SubaRuth. They love going hiking and birdwatching in the early morning, then capping off their outdoor adventures with visits to local craft breweries and ice cream shops. When travel is again feasible, they look forward to visiting new locations in and out of the U.S. where they can enjoy good food and of course, local beer. Follow their explorations @lesbrews on Instagram.