Follow Your Feet to Favorite Eats in Hampden, Baltimore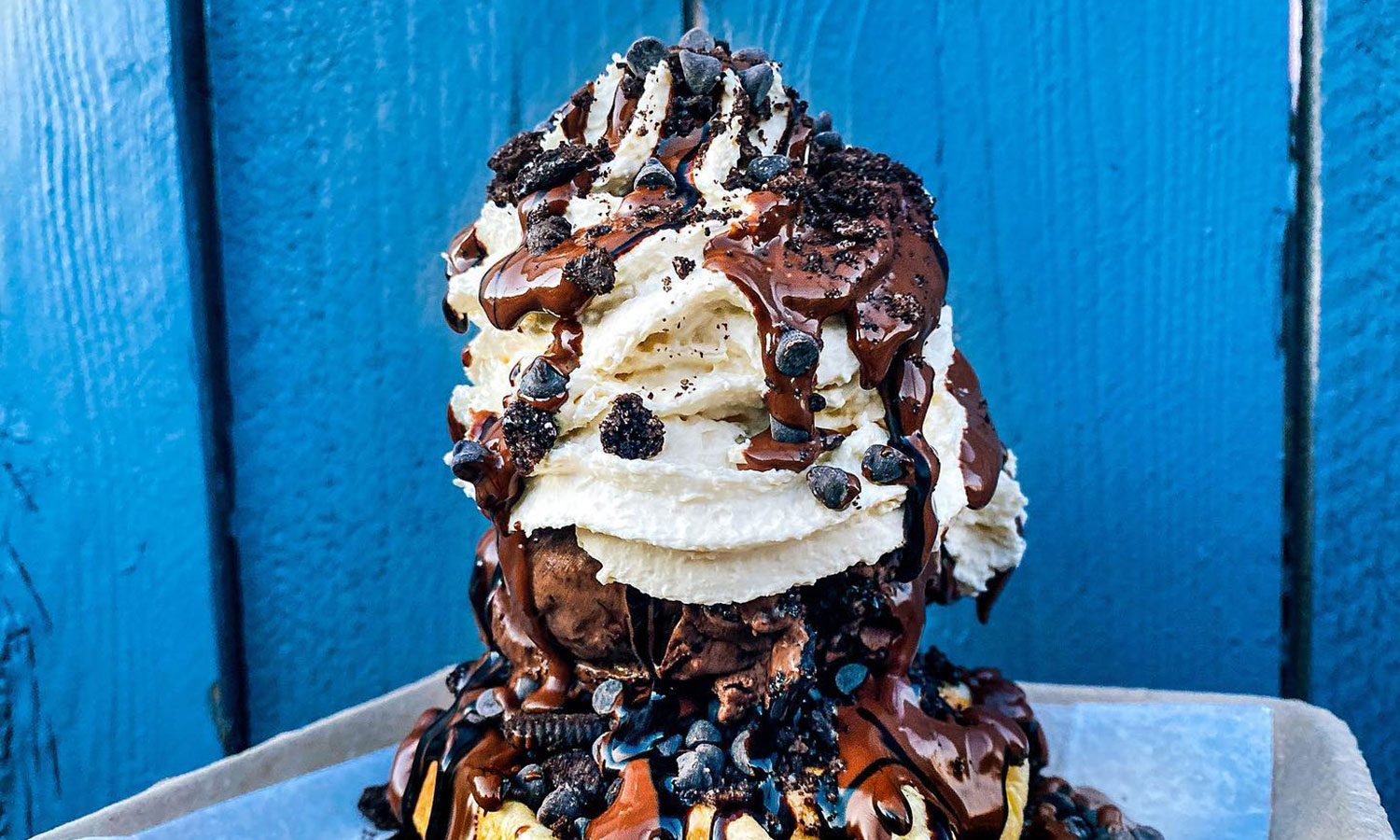 I have called Hampden, nestled in between Druid Hill Park and Johns Hopkins University's Homewood campus in north-central Baltimore City, home for the past 12 years. Known for its abundance of flamingos, the elaborate display of Christmas lights on 34th Street, and its cluster of acclaimed restaurants, Hampden's other claim to fame is as the world headquarters of Royal Farms. 
What I love most about Hampden is its walkability. It's easy to park in one spot and travel to the rest of the neighborhood on foot. Note that parking restrictions (such as back-in angle parking only) are strictly enforced, so be sure to look for street signs before leaving your car. West 36th Street, known as "The Avenue," is lined with independent businesses, including antique stores, hair salons, and dining spots. Hampden has other retail corridors along Falls Road, Chestnut Avenue, and the redeveloped mills along the Jones Falls towards Woodberry (recently rebranded as the "Beermuda Triangle"). Here are my top picks for a day of eats in Hampden—one of Charm City's most charming neighborhoods. 
First things first: breakfast. Grab patisserie at Maillard Pastries, a muffin at the new location of Common Ground Bakery Cafe, or vegan and gluten-free specialties at Harmony Bakery.
Then, head up Chestnut Avenue past St. Luke's Church (where you'll find a thrift shop, inviting courtyard, and events like live music and yoga classes) to the Hampden Elementary/Middle School playground.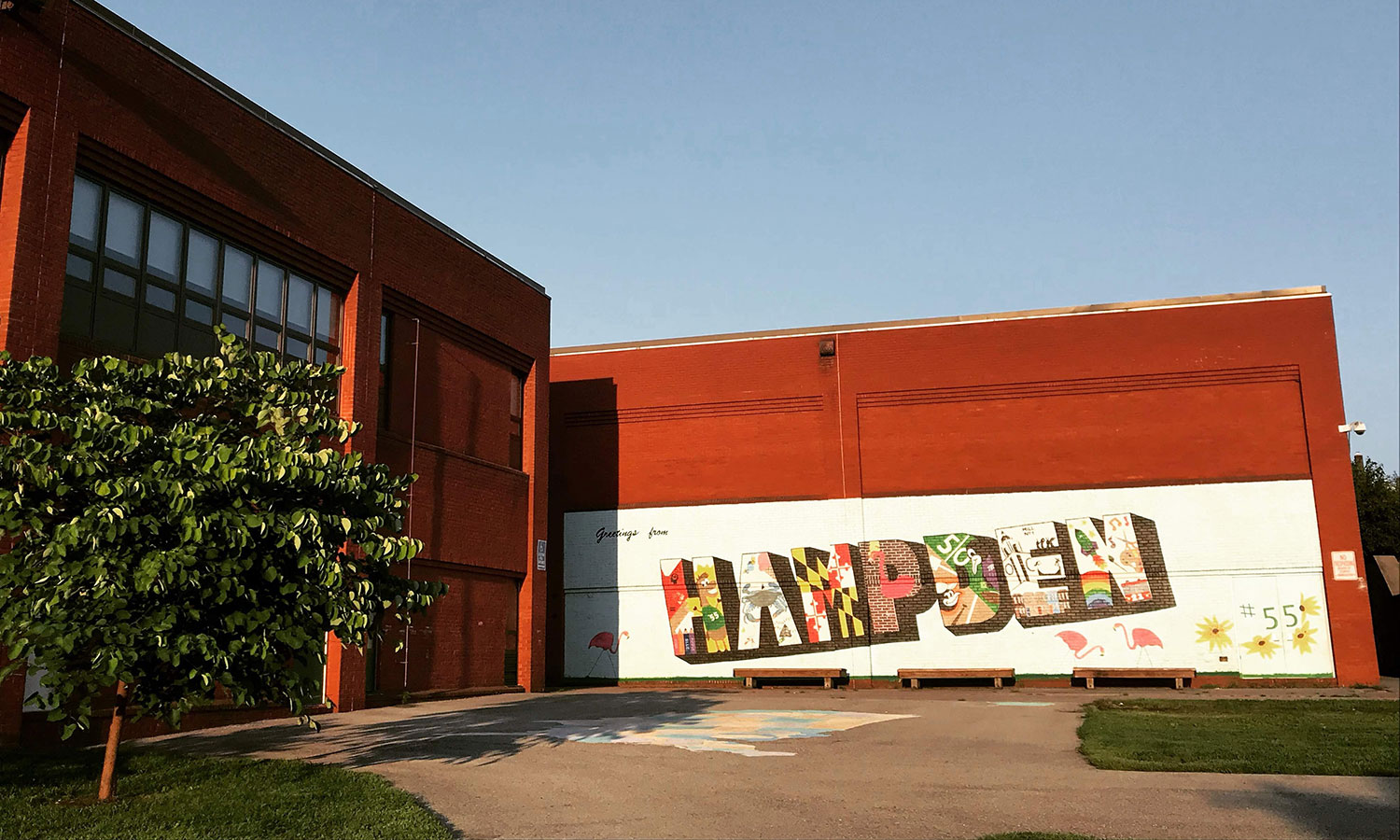 Snap a picture in front of the "Greetings from Hampden" postcard mural and if you have kids in tow, spend some time playing soccer in the enclosed court, digging in the sandboxes, or exploring the playground.
Walk down W. 37th Street to find the peaceful, wooded Stony Run Trail. This strip of Wyman Park is a great spot for dog walking and finding quiet in the heart of Baltimore City.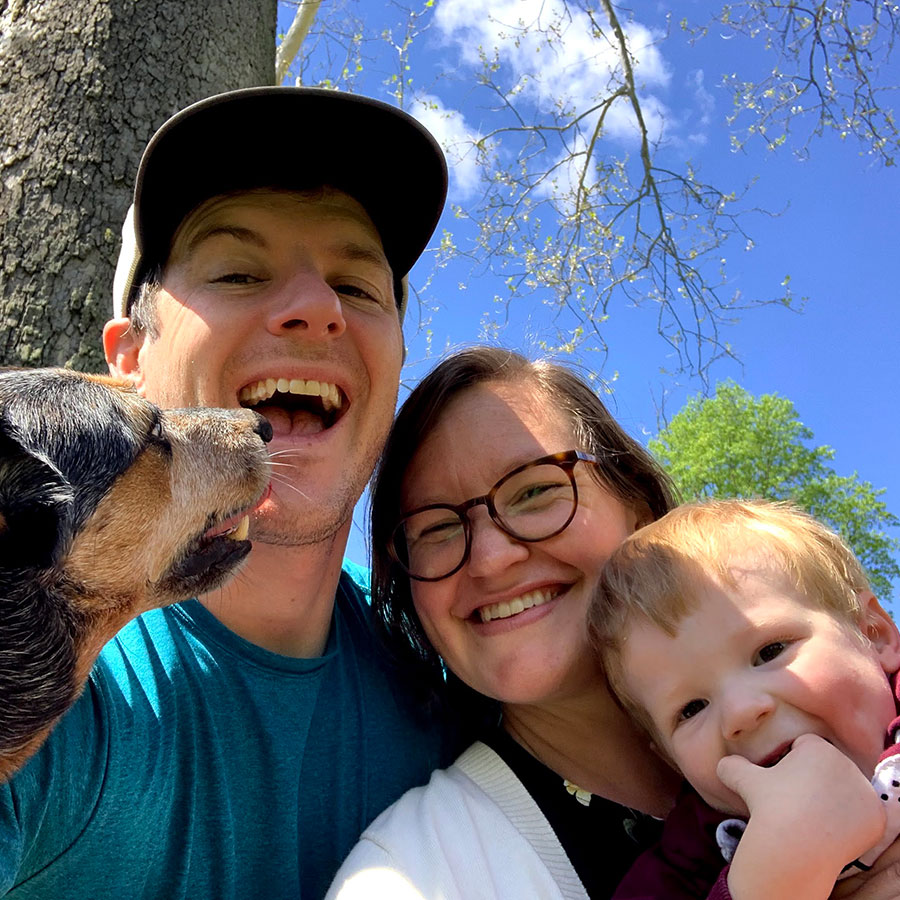 Head north for a residential trail experience or south to approach the Homewood campus of Johns Hopkins University. The picturesque 140-acre campus is the perfect spot for a stroll and taking photos. Be sure to listen for the bells of Gilman Tower, which ring every 15 minutes. 
Now that you've worked up an appetite, head back to The Avenue and treat yourself to some gourmet pizza at Arthouse or Paulie Gee's or a tofu bowl at Ekiben (in the alley running parallel to the Avenue).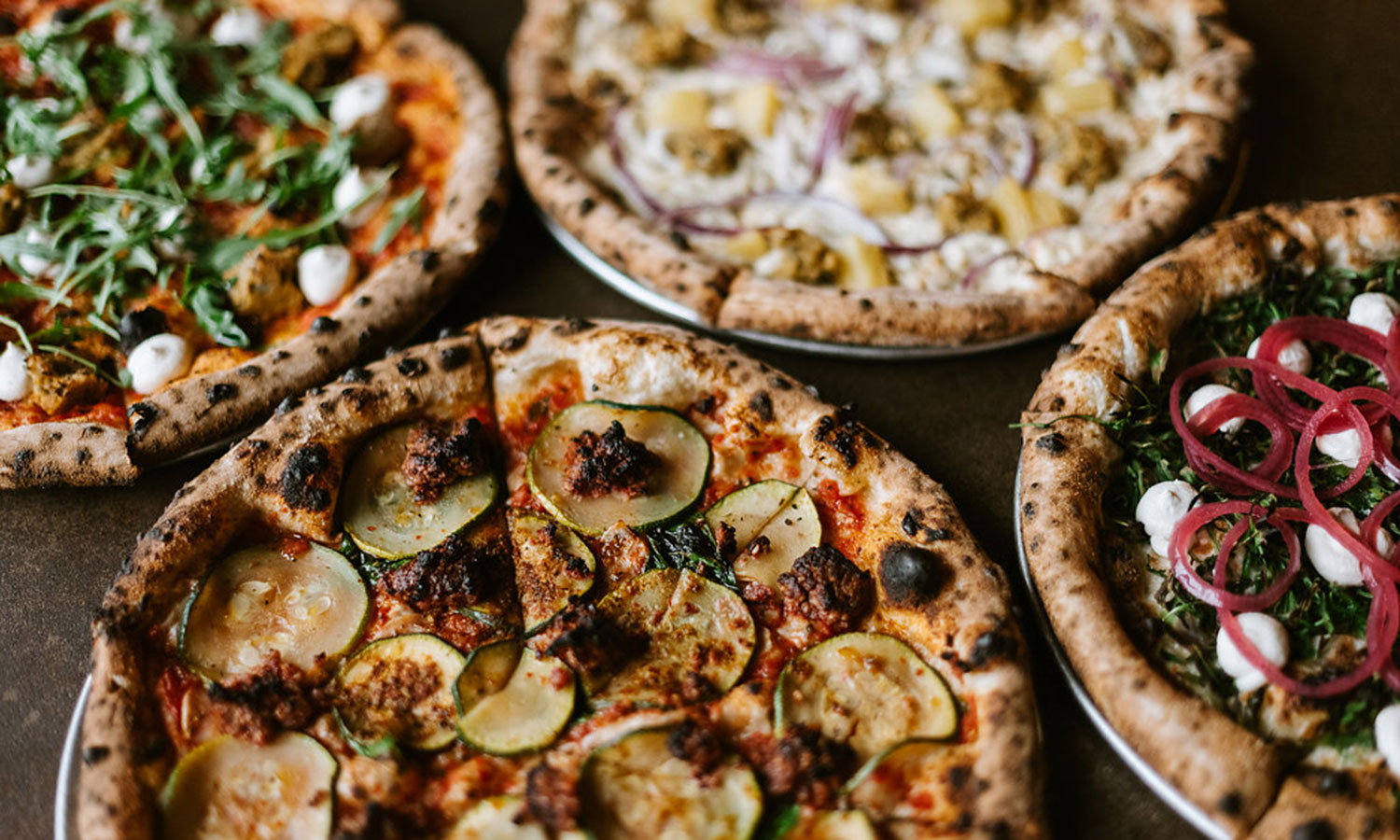 Once you've refueled, follow this self-guided walking tour of the neighborhood created by the Greater Hampden Heritage Alliance to appreciate local landmarks such as the churches, mills, and entertainment venues lining the main corridors.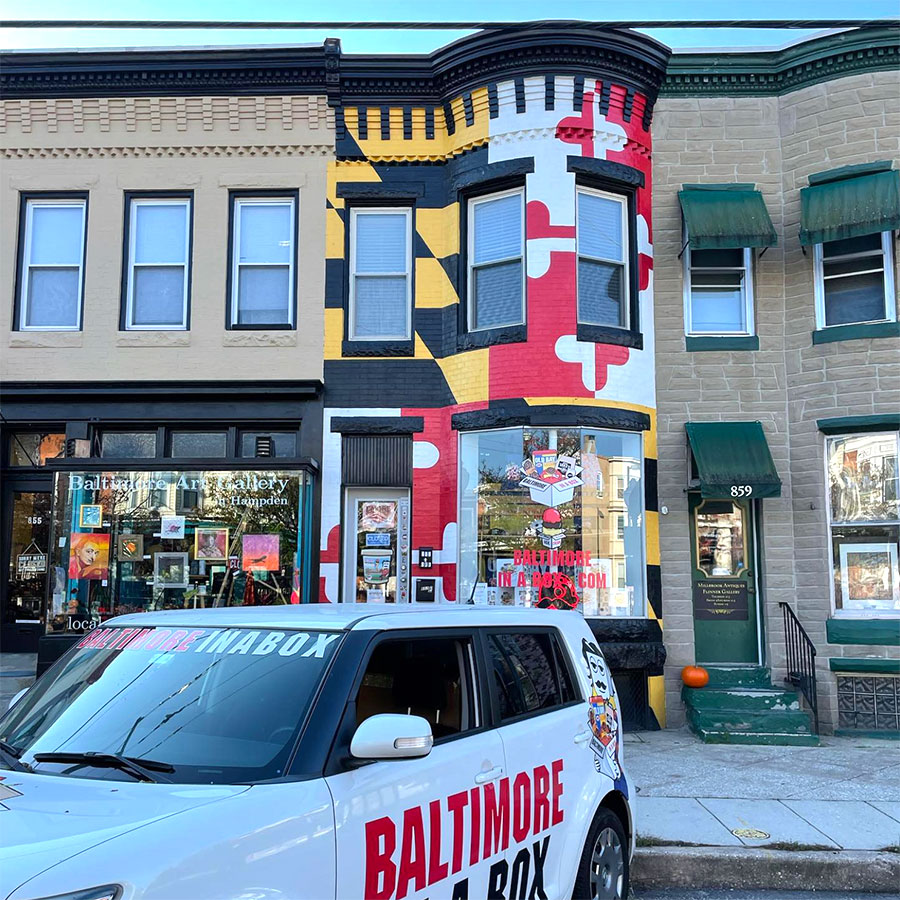 Put a cherry on top with a sweet treat on the Avenue: The Charmery's original location, Baltimore in a Box ice cream, or a custom creation at Waffie.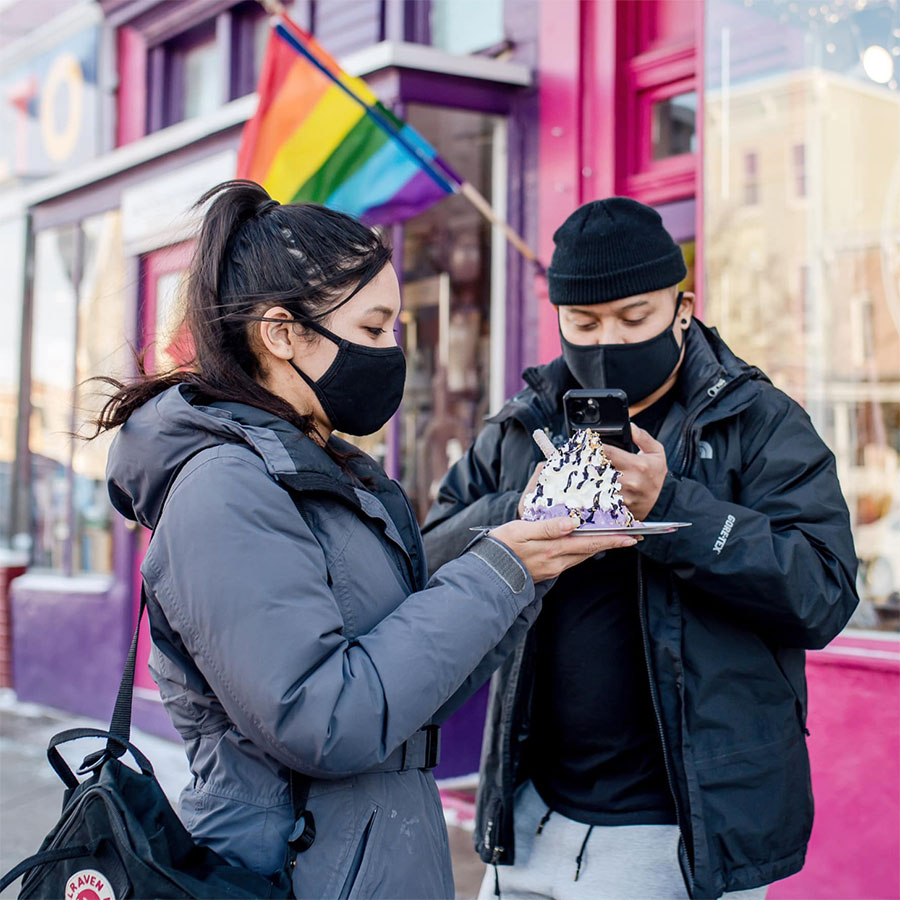 Bon Appetit! 
---
Lead Photo: Waffie
Auni Gelles is a public historian, ice cream enthusiast, and mom to an energetic toddler. A Seattle native, she has lived in Baltimore for 10+ years. Follow her at @aunigelles.