4 Underground Railroad Tours in MD That Spotlight the Bravery of Freedom Seekers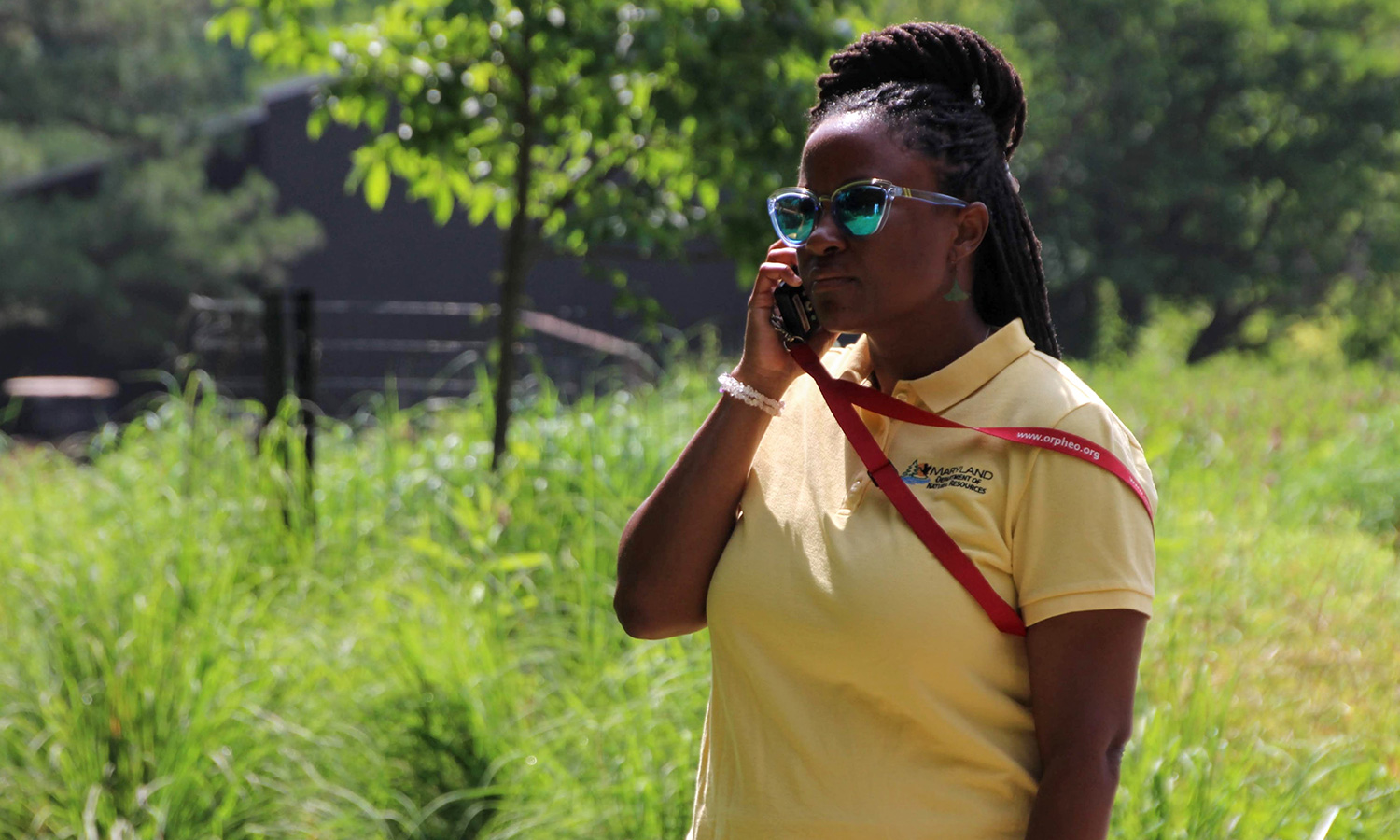 In 1849, Harriet Tubman liberated herself. Born into slavery about 27 years before on Maryland's Eastern Shore, she heard rumblings that her enslavers planned to sell her, so she risked a severe beating—or worse—to flee from her home near Cambridge and head to a free state alone via the Underground Railroad. The covert movement had nothing to do with trains or tunnels but was the term given to a secretive network of enslaved Blacks who sought to emancipate themselves and the slavery abolitionists who supported them. 
The Underground Railroad was especially active in Maryland. "It was a border state, so you just had to go over the Pennsylvania line to find freedom," said Diane Miller, the national program manager of the National Underground Railroad Network to Freedom. "It also had a high number of free Blacks that were living, working, and even related to enslaved people, so that opened more access to resources and knowledge about the terrain and what was out there."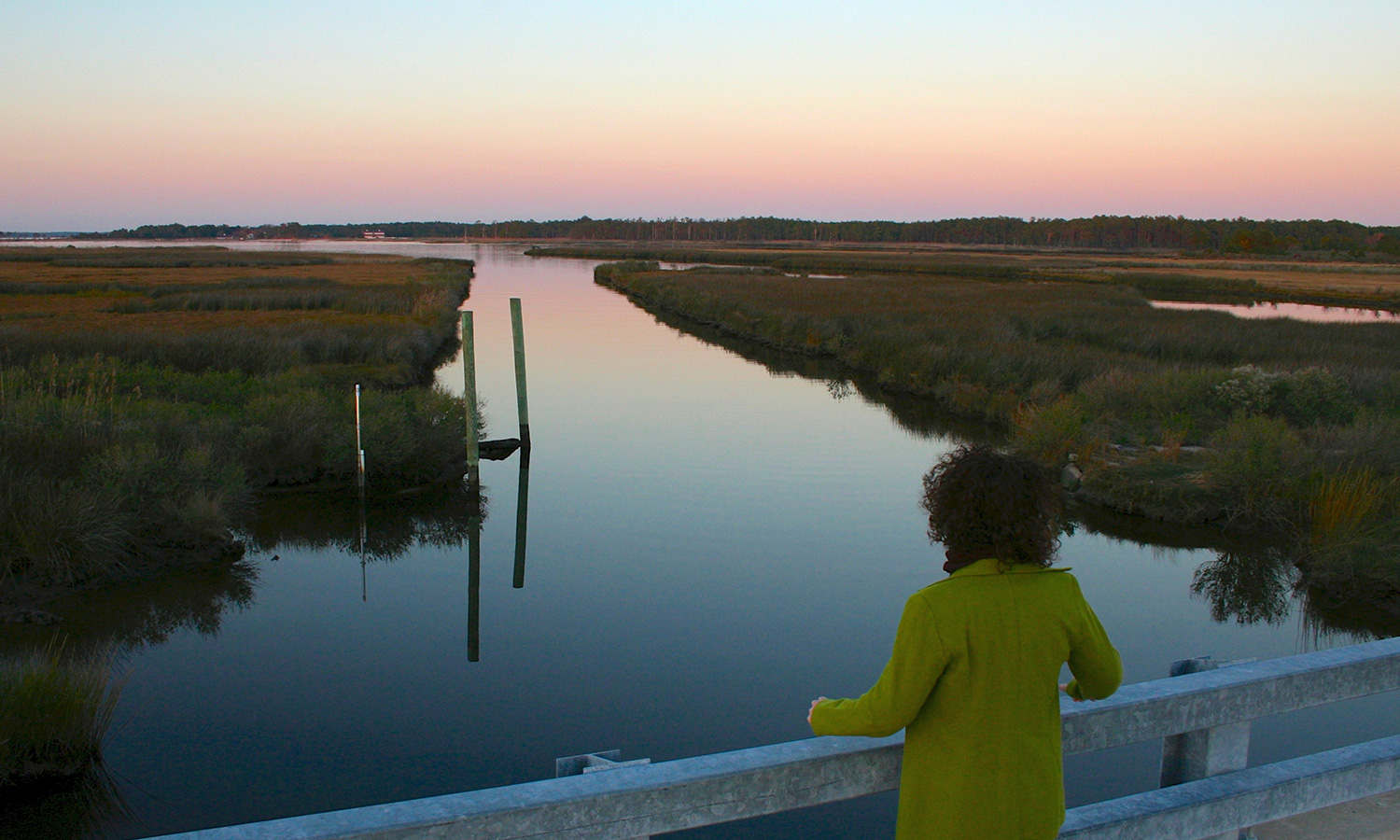 Tubman followed the North Star and tapped into her knowledge of nature to traverse the woods and waterways as she dashed from safe house to safe house. She successfully reached Philadelphia undetected, but despite her newfound independence, she felt an emptiness. "There was no one to welcome me to the land of freedom," Tubman said, as noted in the book "Scenes in the Life of Harriet Tubman" by Sarah H. Bradford. "I was a stranger in a strange land; and my home, after all, was down in Maryland; because my father, my mother, my brothers, and sisters, and friends were there."
The next year, Tubman did something even more courageous: she returned to Maryland to shepherd some of her family members to liberty. That trip was a success, so she came back again. And then again. Nicknamed "Moses," Tubman completed an estimated 13 roundtrips to Maryland and guided about 70 enslaved Blacks to freedom. She is recognized as the most famous Underground Railroad conductor.
Though Tubman's last mission occurred in 1860, new information about the Underground Railroad is still being revealed. "The Network to Freedom is [organizing] verified sites and places related to the Underground Railroad, so by all these local stories getting documented, we're uncovering the breadth and diversity of it," Miller said. "It's a myth that you can't document the Underground Railroad because it was secret and there are no records."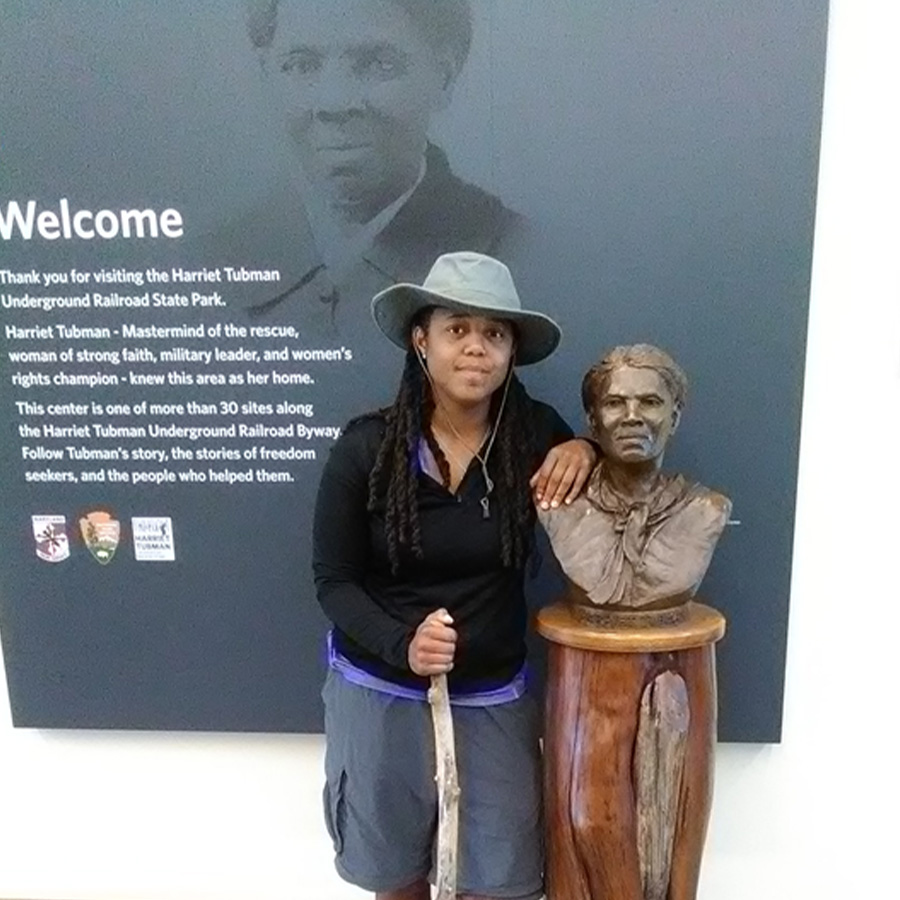 September is International Underground Railroad Month, and the four National Underground Railroad Network to Freedom-sanctioned tours profiled below commemorate those brave people, such as Tubman, who took tremendous risks to free themselves from the bondage of slavery.
Harriet Tubman Underground Railroad Scenic Byway in Dorchester and Caroline Counties 
The 36 sites along this 125-mile self-guided driving tour on the Eastern Shore include places where Tubman lived and later returned to pilot her enslaved family and friends to freedom. The relatively untouched region provides visitors the opportunity to experience striking landscapes that remained unchanged since Tubman laid eyes on them. The smartphone audio guide enhances the ride with its stories and insight. If you prefer a human guide, various operators in the area offer Tubman tours. The route continues into Delaware and ends in Philadelphia, often a final destination for freedom seekers.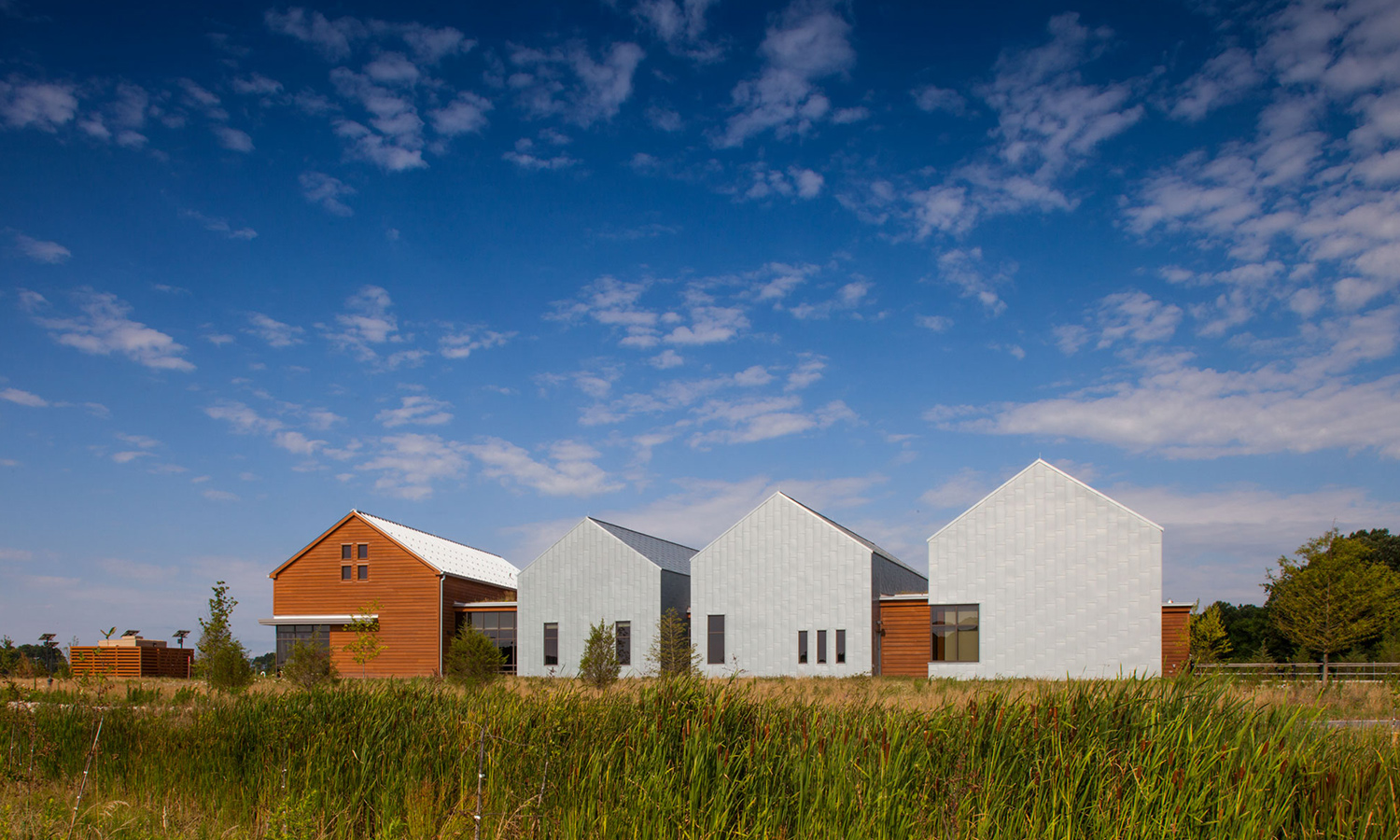 Opened to acclaim in 2017, the Harriet Tubman Underground Railroad State Park and Visitor Center is one of the sites on the byway and includes exhibits, a film, and a research library.
A Journey Begins: Nature's Role in the Flight to Freedom
Adkins Arboretum in Ridgely, MD
As if the slave catchers and their guns and hunting dogs weren't harrowing enough, freedom seekers also had to contend with nature. What is safe to eat? Which way is the right direction? Where to rest to avoid detection? These are some of the questions that had to be answered.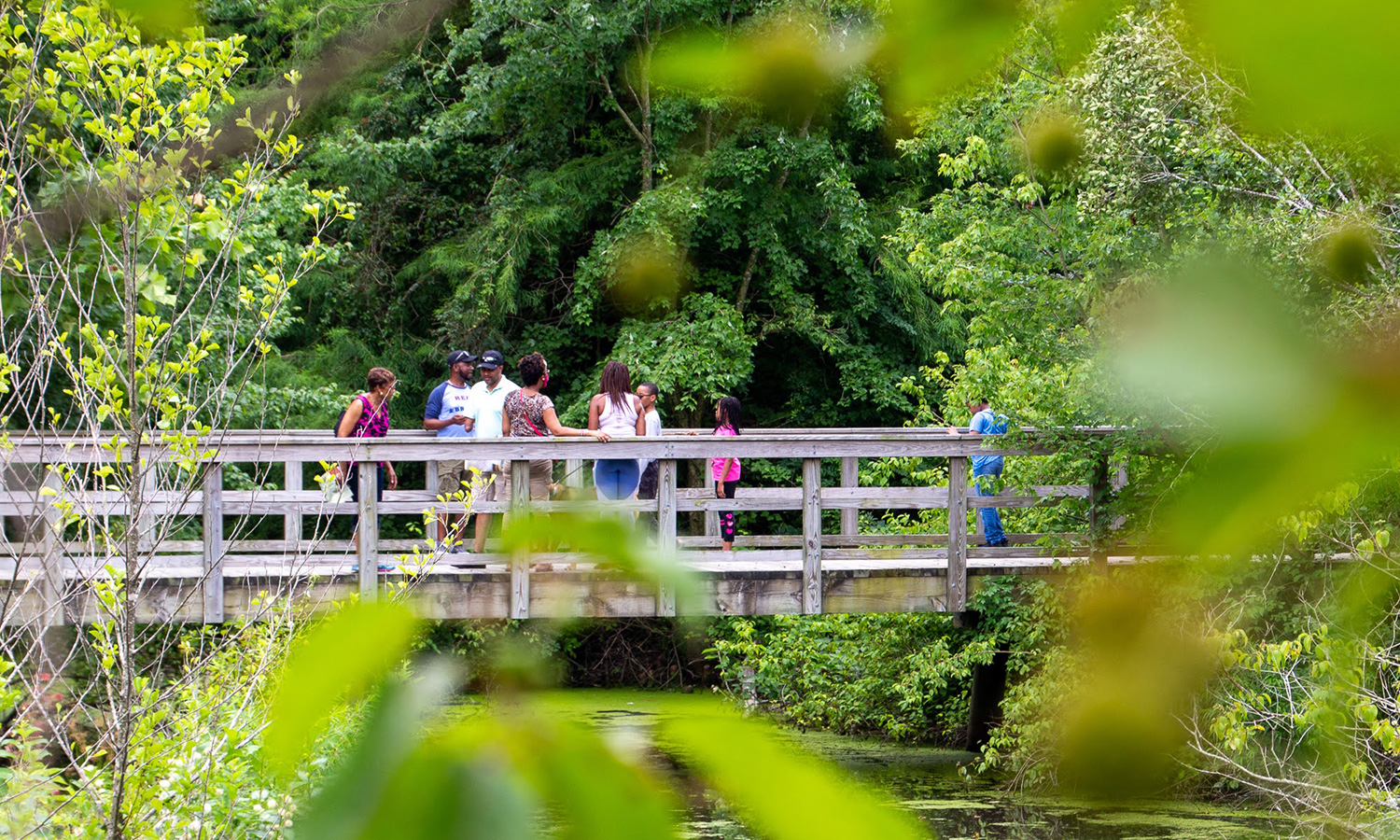 This thought-provoking audio tour at this Eastern Shore arboretum leads pedestrians along an approximately mile-long circular route with a dozen stops. You will learn how the natural environment affected those who sought safety along the Underground Railroad through narration, sound effects, and dramatic readings. The 50-minute program also includes riveting stories of those brave people who achieved liberty.
Frederick Douglass Freedom and Heritage Trail and Tour
Fells Point in Baltimore, MD
Baltimore Black Heritage Tours offers this guided walking tour of Fells Point that highlights locations associated with Frederick Douglass and others who resisted slavery in the seaport community. Born into slavery on a Talbot County plantation, Douglass was sent to work in Fells Point, where he learned to read and write. He worked in the shipyards until the age of about 20 when he boarded a northbound train at a Baltimore station dressed in disguise. Once free, he gained international renown for his anti-slavery speeches and writings.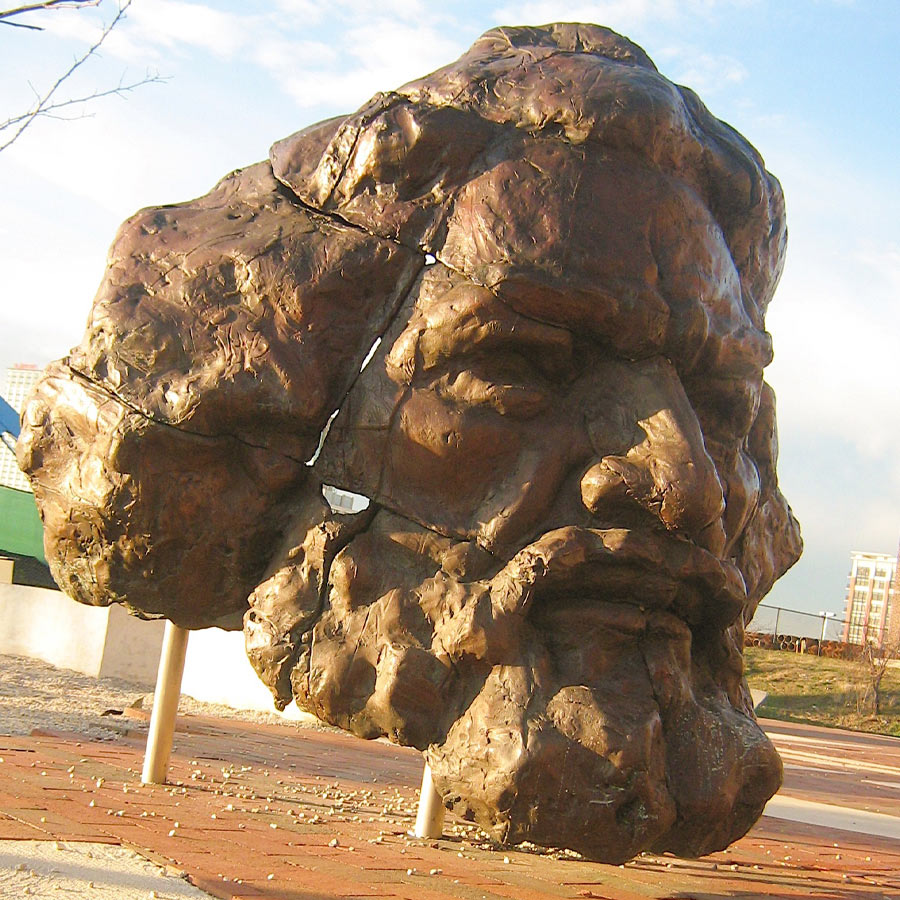 Douglass did not forget his Fells Point roots and later in life built affordable housing for the Black community and partnered with African American labor leader Israel Myers on a dry dock company. The Frederick Douglass-Isaac Myers Maritime Park includes a nearly six-foot-tall sculpture of Douglass' head and is a stop on the tour.
Underground Railroad Experience Trail
Woodlawn Manor Cultural Park in Sandy Spring, MD
This self-guided trail meanders through a former Quaker enclave in north Montgomery County and simulates the appearance of an antebellum landscape with its native plants, farm fields, and historically accurate bridge. The route begins at the parking lot near Woodlawn Manor, and interpretative signage along the two-mile route points out wayfinding features and how they could have been utilized by freedom seekers along the Underground Railroad.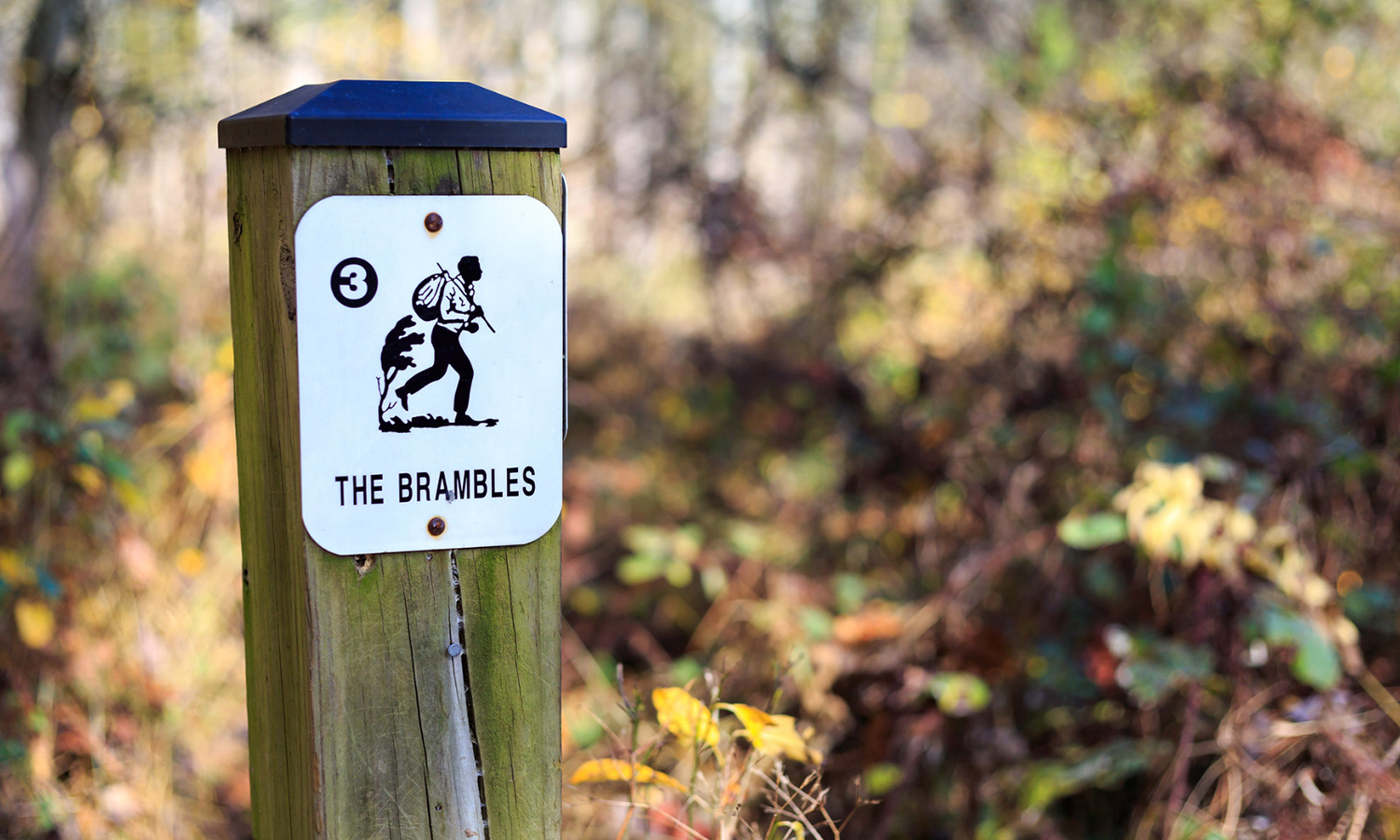 The one-way trail terminates at the Maryland state champion white ash tree, a beloved Sandy Spring landmark. The impressive stone barn, built in 1832 and located near the parking lot, houses a museum with exhibits on the Underground Railroad, the Quaker community, and the free and enslaved Blacks who lived nearby.
---
Lead Photo: A woman listens to the "A Journey Begins: Nature's Role in the Flight to Freedom" audio tour at Adkins Arboretum in Ridgely, MD. Photo Credit: Kellen McCluskey
Chris Berger works as an urban planner and is fond of Maryland's historic architecture, nature, and sporting traditions. He lives in Montgomery County with his wife, daughter, and dog. You can follow him on Instagram @cjberger1.