Plant a Seed, March Into Battle, Drop an Anchor: Experience Living History in MD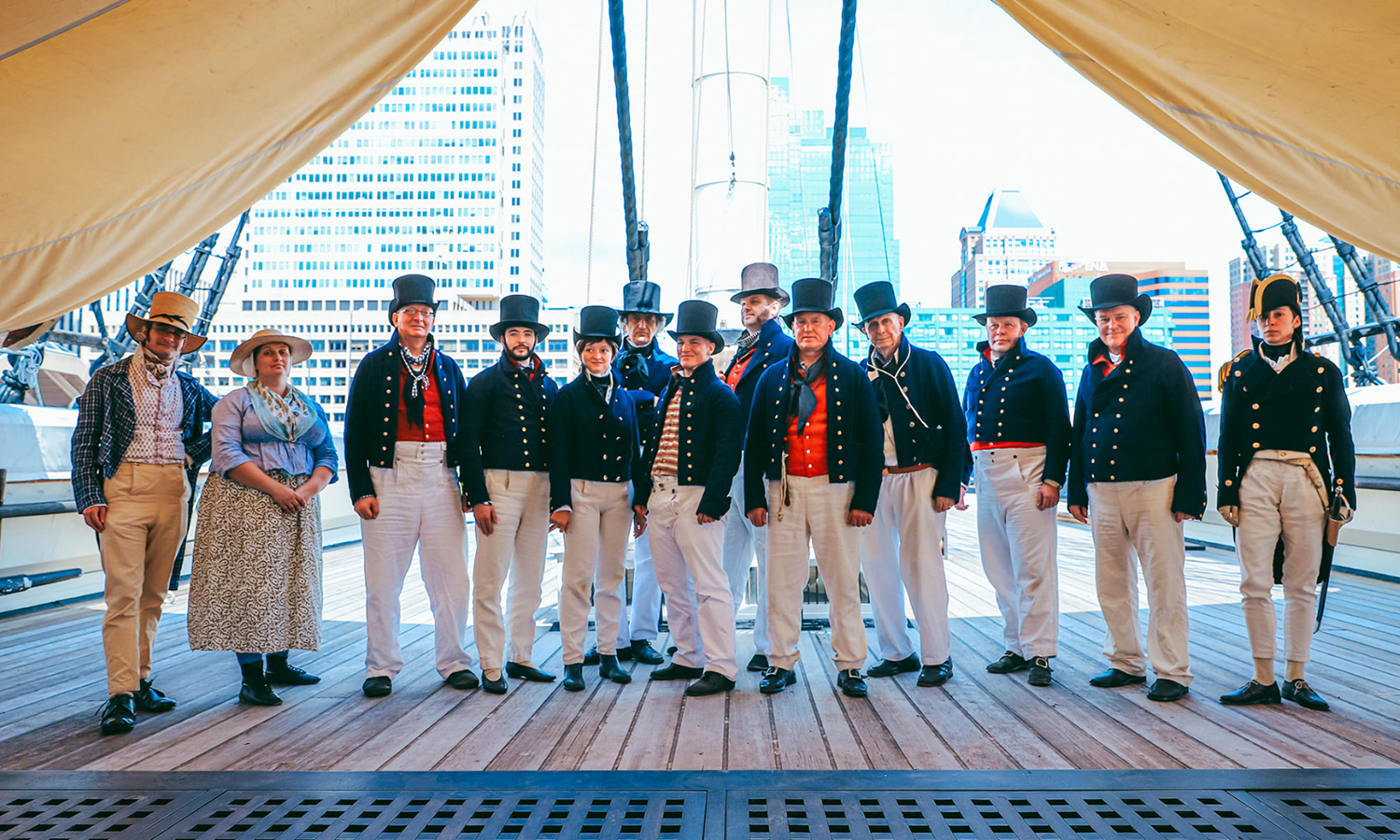 Ever find yourself wishing for a time machine to whiz you back in time? (Is that just me?) Living history sites like Colonial Williamsburg in Virginia and Old Sturbridge Village in Massachusetts are popular because they provide a time-travel experience—or as close to it as current technology allows. Populated with costumed interpreters and—if you are lucky—cute farm animals, these sites offer opportunities for hands-on learning and personal interaction.
Maryland is fortunate to have Historic St. Mary's City, the biggest living history museum in the state, which brings 1600s Maryland to life through its portrayal of both Indigenous and colonial residents. But there are plenty of other spots where you can get your hands on some history; below are just a few:
Plant a Seed: Agricultural Experiences
 Historic London Town and Gardens—Edgewater, MD
Historic London Town and Gardens in Anne Arundel County recreates the colonial town that once perched along the South River. When conditions permit, costumed interpreters can be found demonstrating colonial trades for kids and adults alike.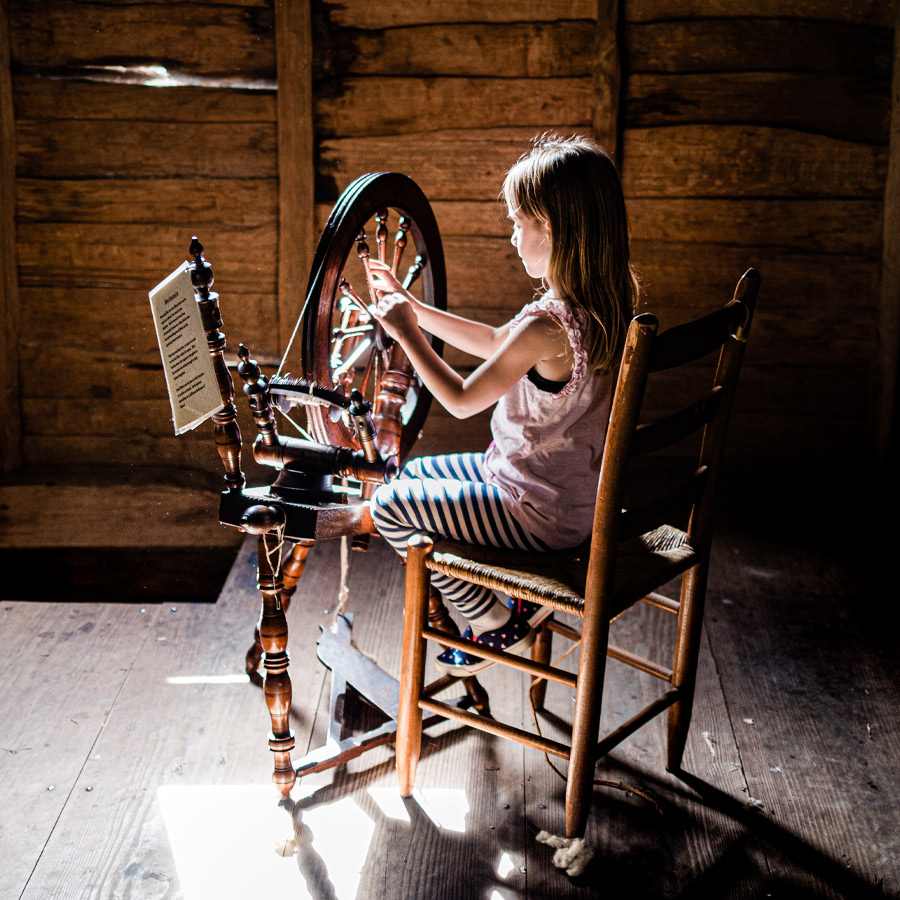 Visitors can attend events to experience hearth cooking, try colonial beverages, and write with a quill pen.
Button Farm Living History Center—Germantown, MD
Depicting the operations of an 1850s farm, Button Farm Living History Center is located within Seneca Creek State Park in Montgomery County and is unique in its focus on the enslaved experience and the Underground Railroad.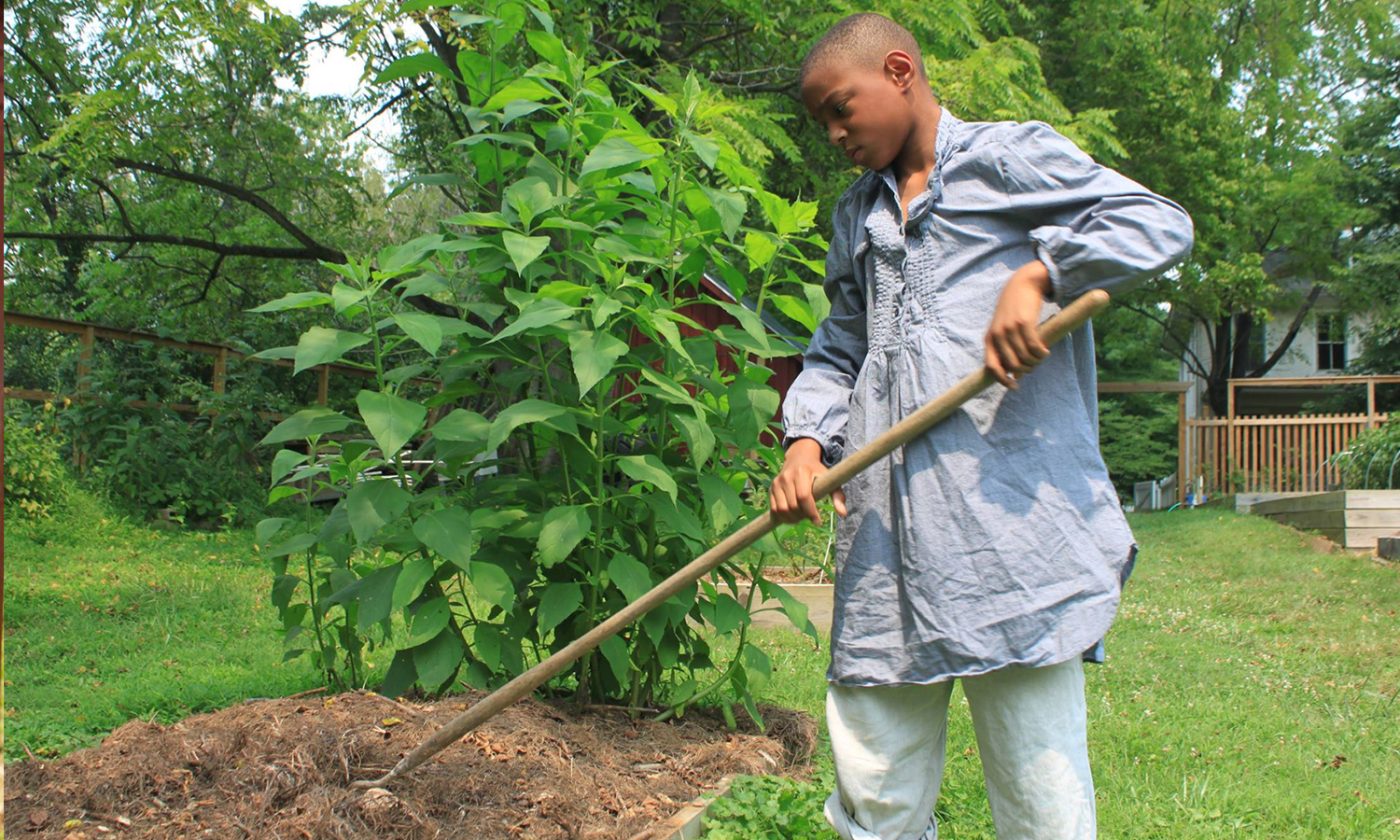 Featuring a reconstructed barn, farmhouse, heirloom garden, heritage breed farm animals, and slave cemetery, the Center immerses its visitors in the activities of the farm. It also offers campsites if you wish to pitch a tent and explore the rest of Seneca Creek while you are in the area.
Agricultural History Farm Park—Derwood, MD
The Magruder-Bussard Farm at Agricultural History Farm Park in Montgomery County brings to life a farmstead at the turn of the twentieth century. This time period is not often interpreted with living history, so even seasoned history lovers will learn something new.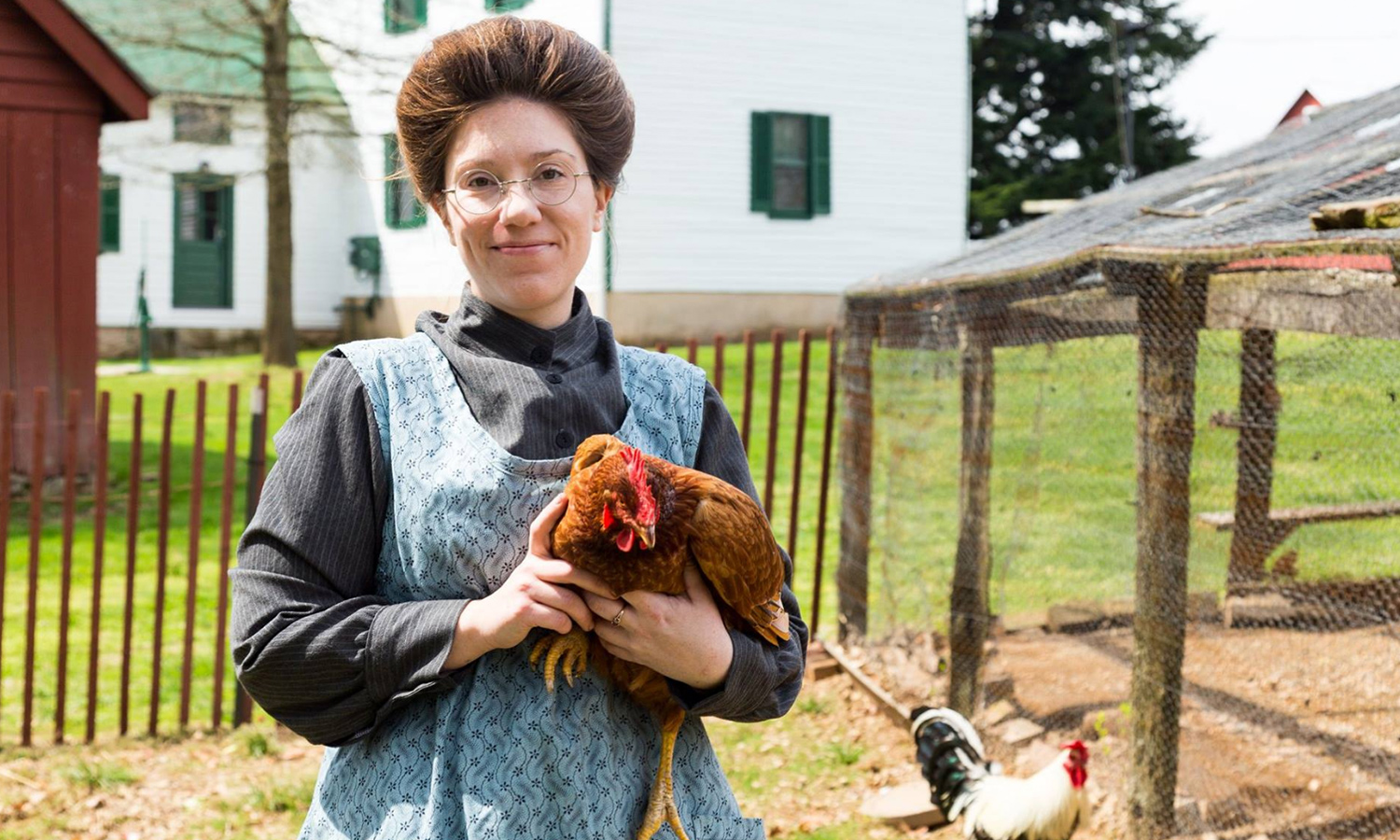 The site boasts a historic farmhouse and barn, several outbuildings, an orchard, and farm animals, and visitors can interact with interpreters around the park. Annual events like the Harvest Festival, Blacksmith and Friends Show, and Christmas on the Farm amp up opportunities for hands-on participation. 
March Into Battle: Military Reenactments
Fort Frederick State Park—Big Pool, MD
The old stone fort at Fort Frederick still stands today, a monument to the frontier lives affected by the French and Indian War. Costumed interpreters offer several programs throughout the day, including firing demonstrations of flintlock weapons.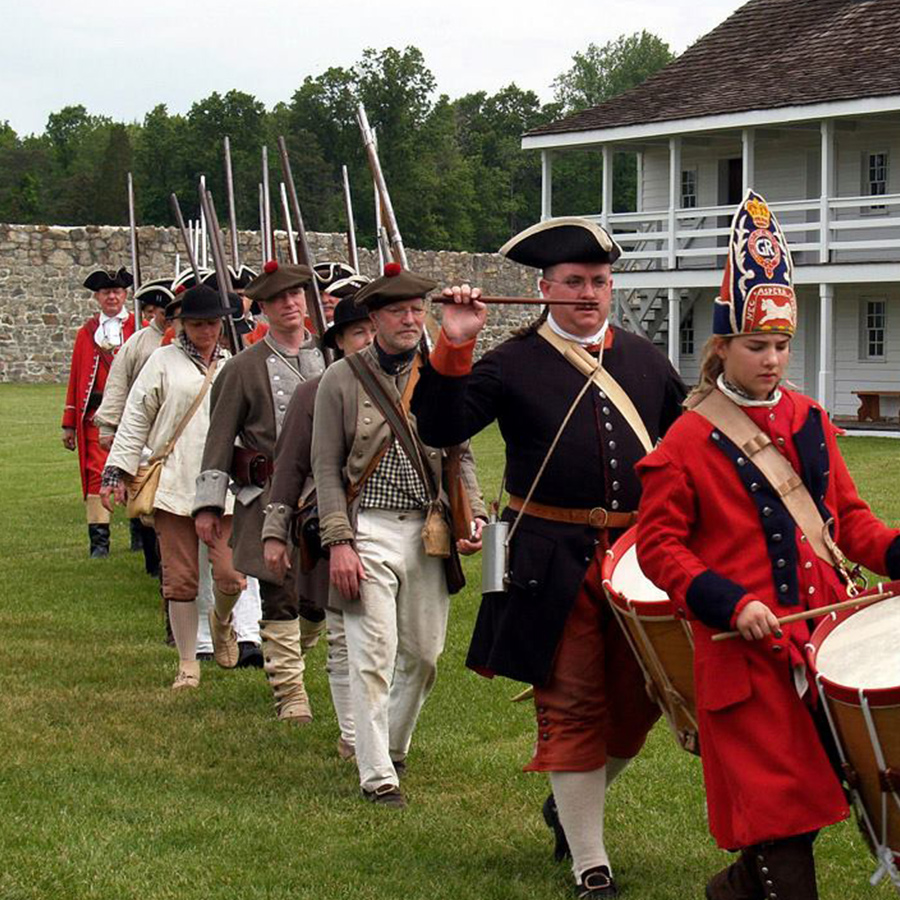 The Washington County site hosts two large-scale reenactments each year that are worth checking out: an eighteenth-century market fair in April and a French and Indian War muster in August. Market Fair features dozens of merchants selling colonial wares, along with demonstrations, kids activities, and entertainment, while the muster focuses on military tactics of the period. The highlight of both events is a battle reenactment complete with firing cannon.
Fort McHenry National Monument and Historic Shrine—Baltimore, MD
Our national anthem, the Star-Spangled Banner, was composed by Francis Scott Key as the Battle of Baltimore drew to a close in 1814. Each year, Fort McHenry National Monument and Historic Shrine in Baltimore City commemorates "that our flag was still there" during Defenders Day in mid-September.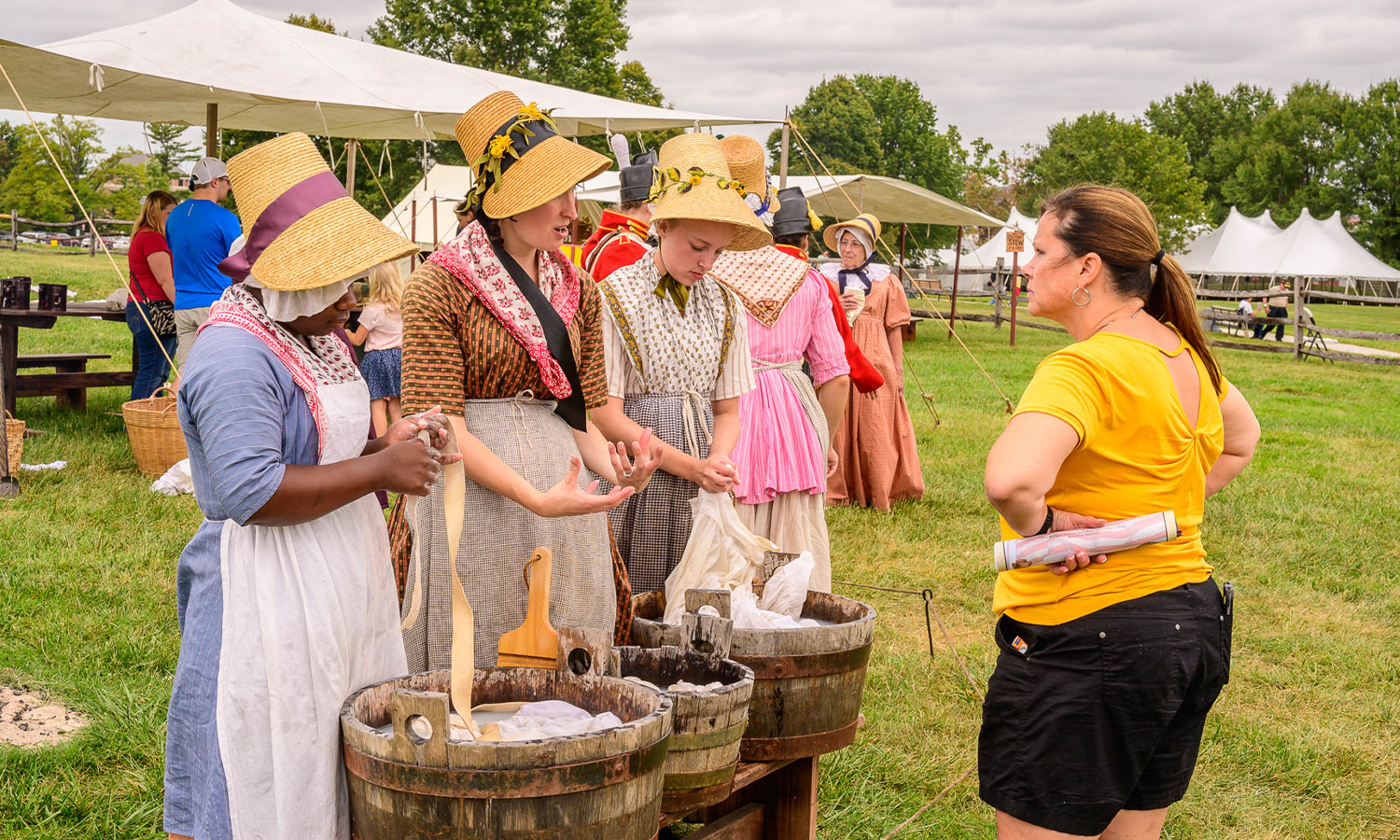 A highlight is the fife and drum corps as they march to the fort, and a variety of military drill and musical groups are always on hand, as well.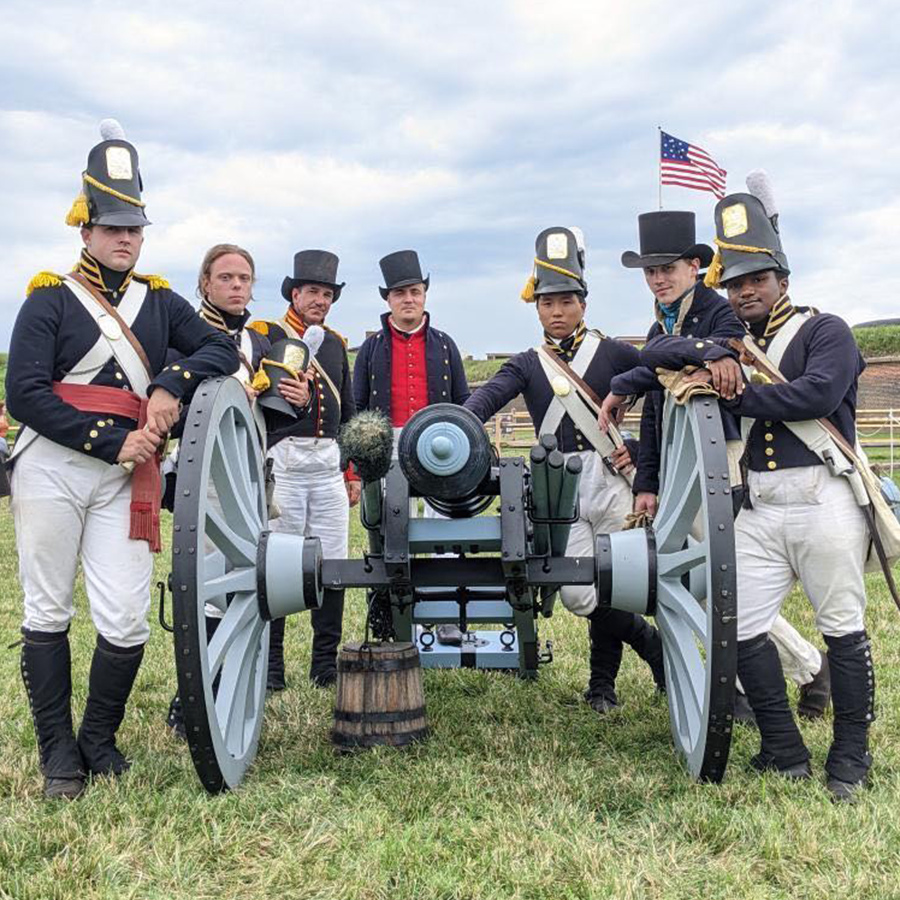 Visitors can also chat with interpreters in the military and civilian encampments, attend lectures, and observe musket and cannon firings.
Antietam National Battlefield—Sharpsburg, MD
Brother fought brother on the fields around Sharpsburg during the Civil War. Today, Washington County's Antietam National Battlefield memorializes the 23,000 soldiers killed, wounded, and missing in that fateful conflict.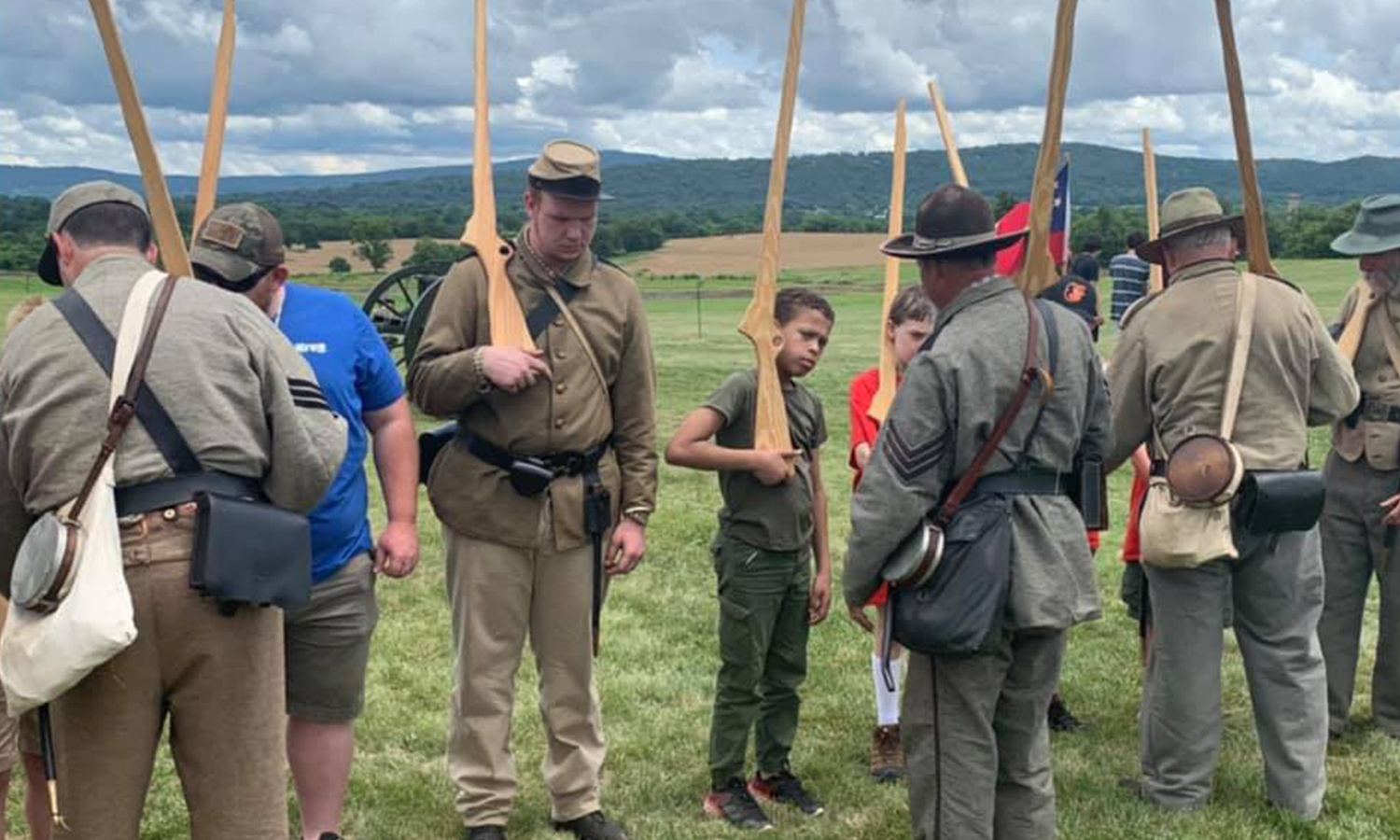 Each September, an event honoring the anniversary of the battle offers visitors the chance to participate in hand signaling, listen to Civil War music, watch firing demonstrations, and have a wet plate photograph taken.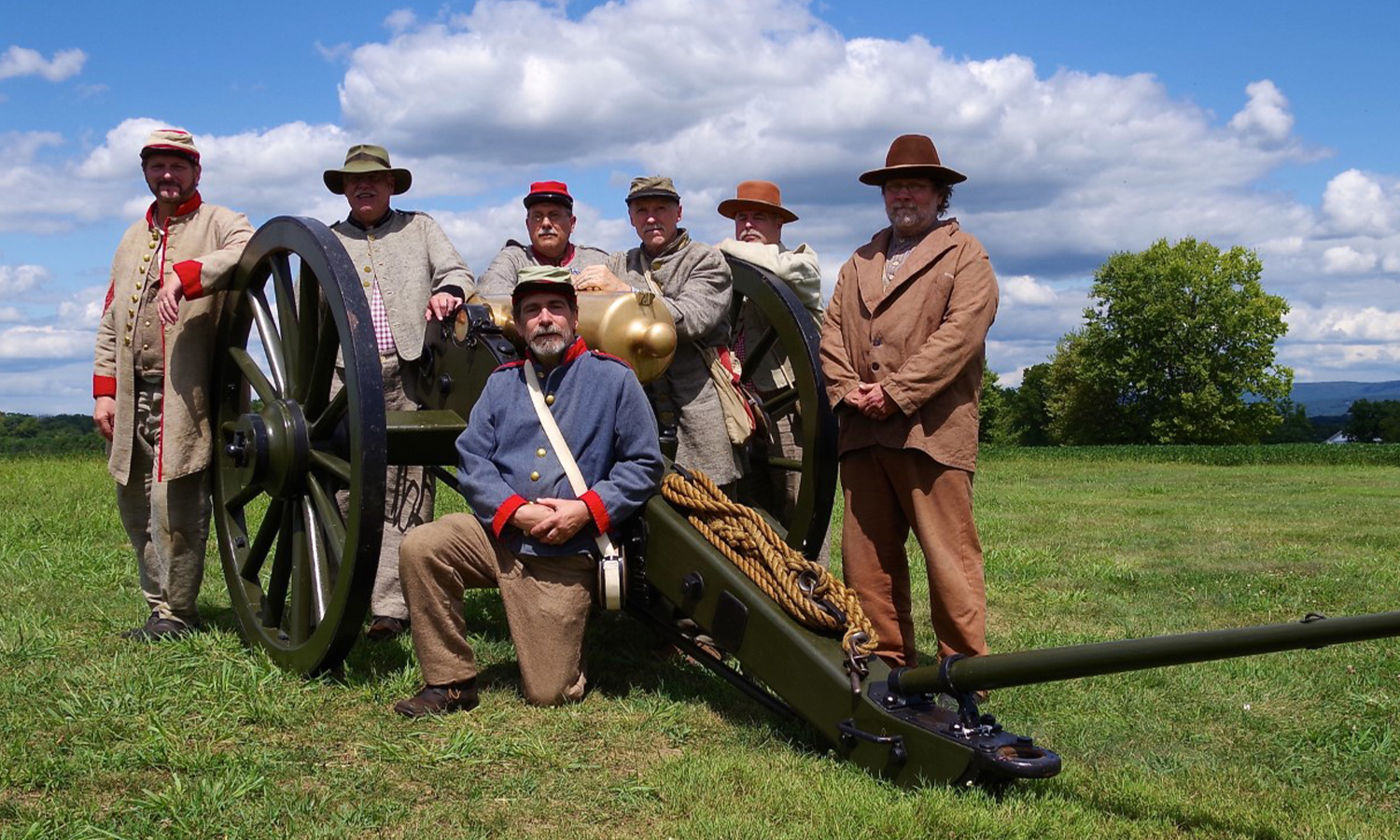 Throughout the summer months, the battlefield hosts living history weekends once a month, where guests can witness a Civil War encampment and artillery firings. 
Drop an Anchor: Maritime Experiences
U.S.S. Constellation—Baltimore, MD
Aboard the U.S.S. Constellation in the Inner Harbor, living history troupe Ship's Company brings the giant 1854 warship to life on the last Saturday of each month. Civil War navy interpreters will show you their hammock beds and explain day-to-day shipboard life, including their diet and daily chores.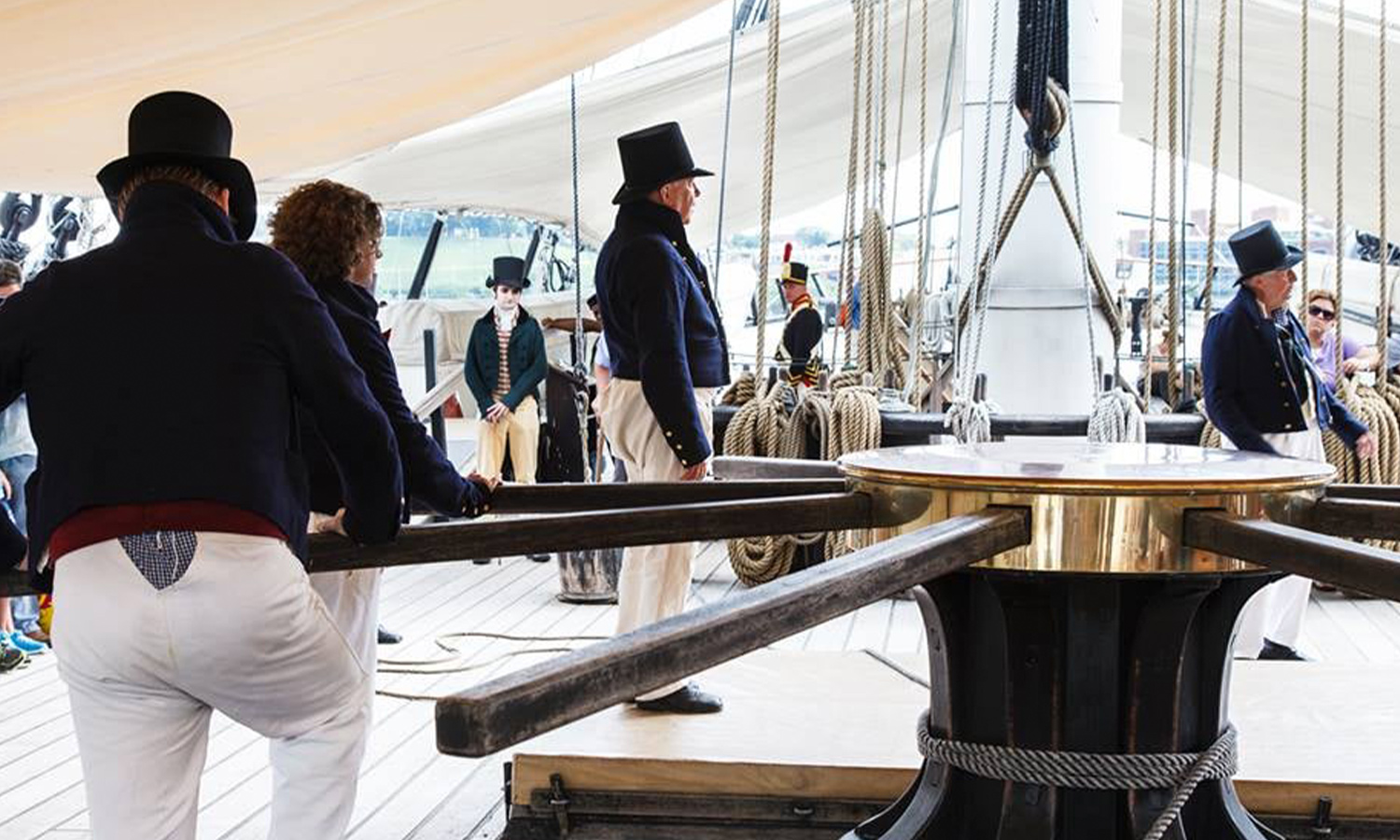 Learn how nineteenth-century sailors navigated the seas, see the onboard cannons fire, and learn a sea shanty or two.
S.S. John W. Brown—Baltimore, MD
Docked not too far from the Constellation is the S.S. John W. Brown, a World War II Liberty ship and only one of two fully operational surviving Liberty ships. Guests can enjoy a 1940s living history cruise, complete with 1940s music and a barbershop quartet.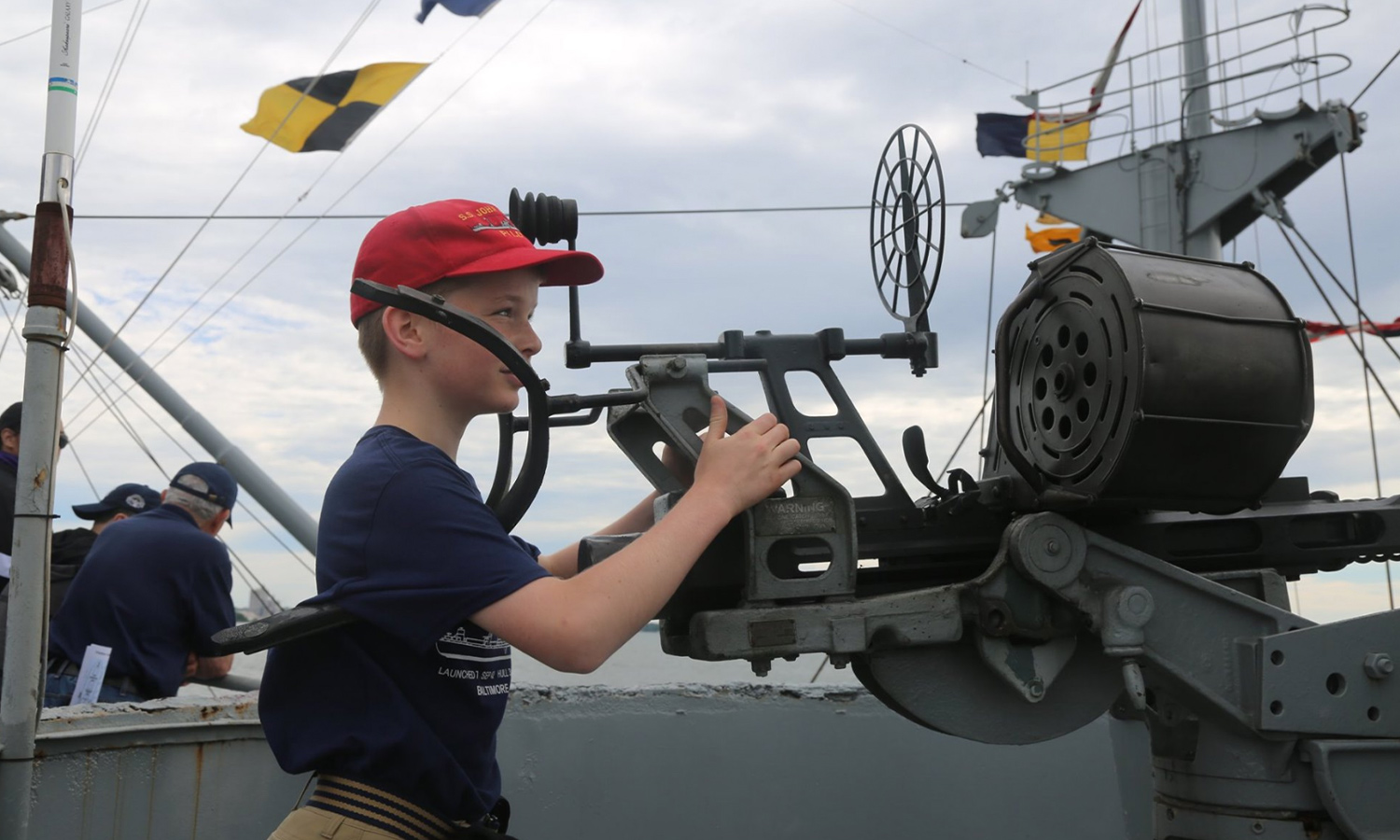 Gunners will defend the ship from German and Japanese attacks, and you could even get buzzed by a vintage airplane! The Brown also offers a Steam School for adults wanting to get their hands dirty—you can become an engineer, fireman, and oiler for a day.
Travel tip: Be sure to call or check each location's website before your visit, as offerings may vary due to the pandemic.
---
Lead Photo: Ship's Company
Heidi Glatfelter Schlag is a marketer, history lover, and traveler who can often be found exploring museums, parks, small towns, and farms. She founded Culture-Link Communications, where she helps local nonprofits and small businesses build their brands. Heidi lives in Frederick, MD, with her husband and two dogs.