From a Castle to a Caboose: 9 Awesome Overnights in Maryland

Tired of traditional hotels? Plan a memorable getaway that is totally unique! Check out the many awesome overnights in Maryland, including a luxury tent and a historic forgeman's home from the nineteenth century! Where will you stay first?
A Luxury Tent
This isn't your typical, pitch-it-yourself, crawl-on-your-knees tent. Epic Glamping and Outdoor Adventures will meet you in your locale of choice and set up a huge tent for you that, when complete, will resemble your living room—if you keep full-size beds in your living room.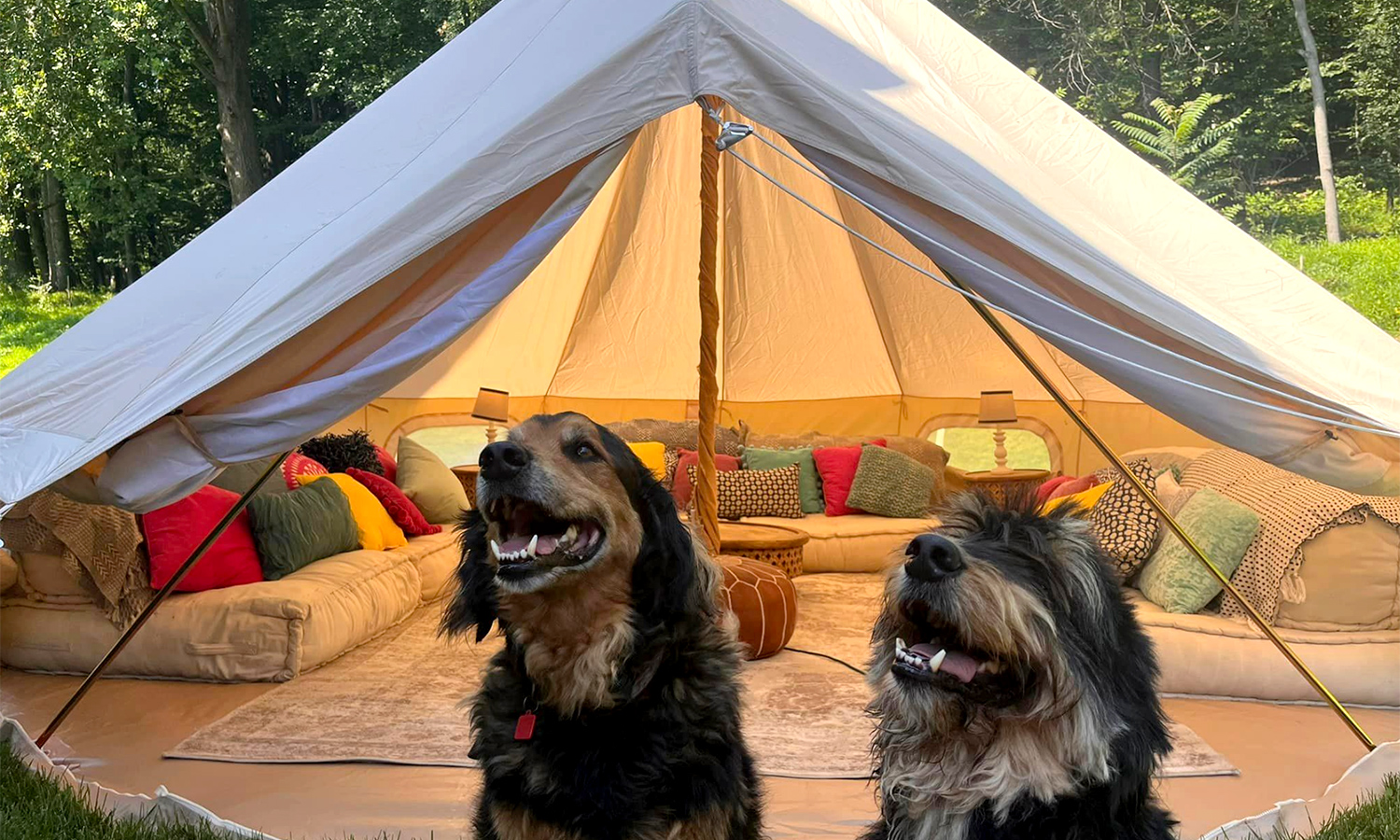 Rugs, chairs, side tables, lights, mattresses, pillows, and comforters will pamper you when you come off the trail or river. You'll never fight with a tent post again.
A Lockhouse
Once the home of lock keepers responsible for operating the locks along the C&O Canal, today, these historic Canal Quarters are available for you and up to seven friends and family.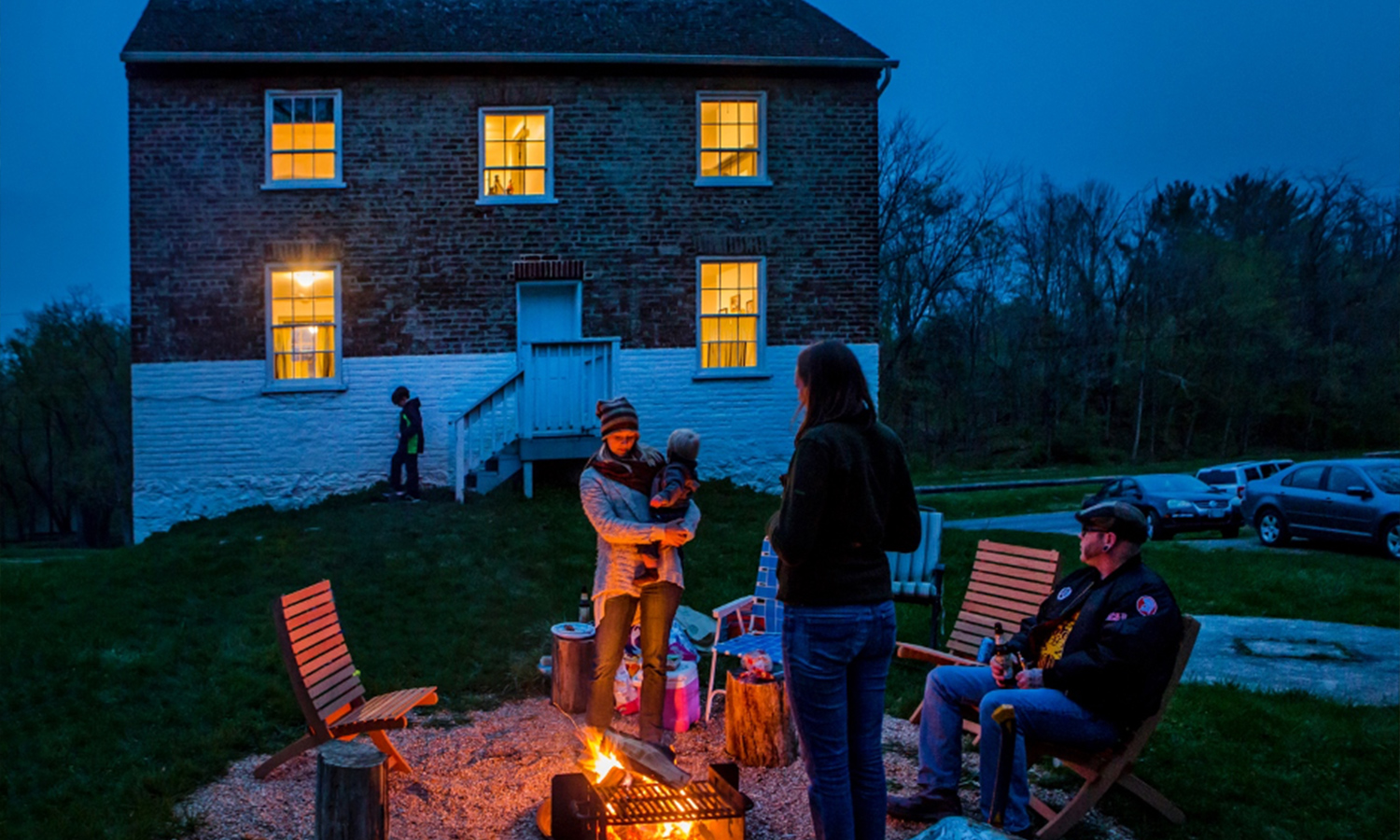 You can select from seven stone or brick homes lining the C&O Canal, all of which tell a different story of canal history through their decor. Spend your days hiking or biking the towpath and your nights paging through scrapbooks and playing children's games like Dominos and Lincoln Logs.
A Caboose
On this train to nowhere, you can be the conductor, brakeman, and flagman. Located in Laurel across from a MARC train station, this authentic Baltimore & Ohio Railroad caboose has been restored to its original appearance.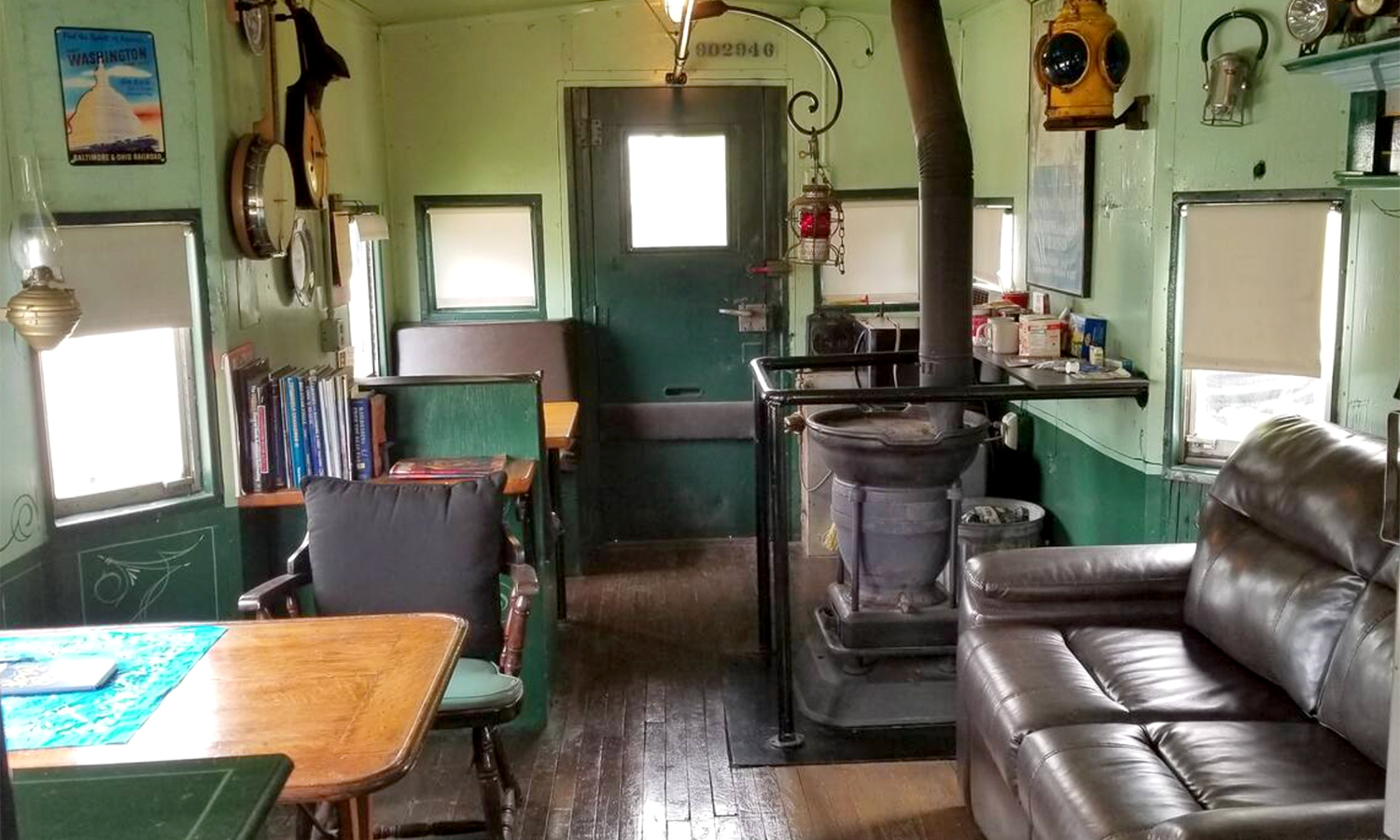 Some modern amenities have been added, including a small bathroom, microwave, and dorm refrigerator. Pull the fiddle or banjo off the walls and play a little "Wabash Cannonball" as you "ride the rails."
A Forgeman's House
A forgeman's job was hot and dirty. Fortunately, his home in Thurmont's Catoctin Furnace Historic District is not. This 1820 stone home sets the scene with antique furnishings, while also offering a modern kitchen, bathroom, and gas fireplace.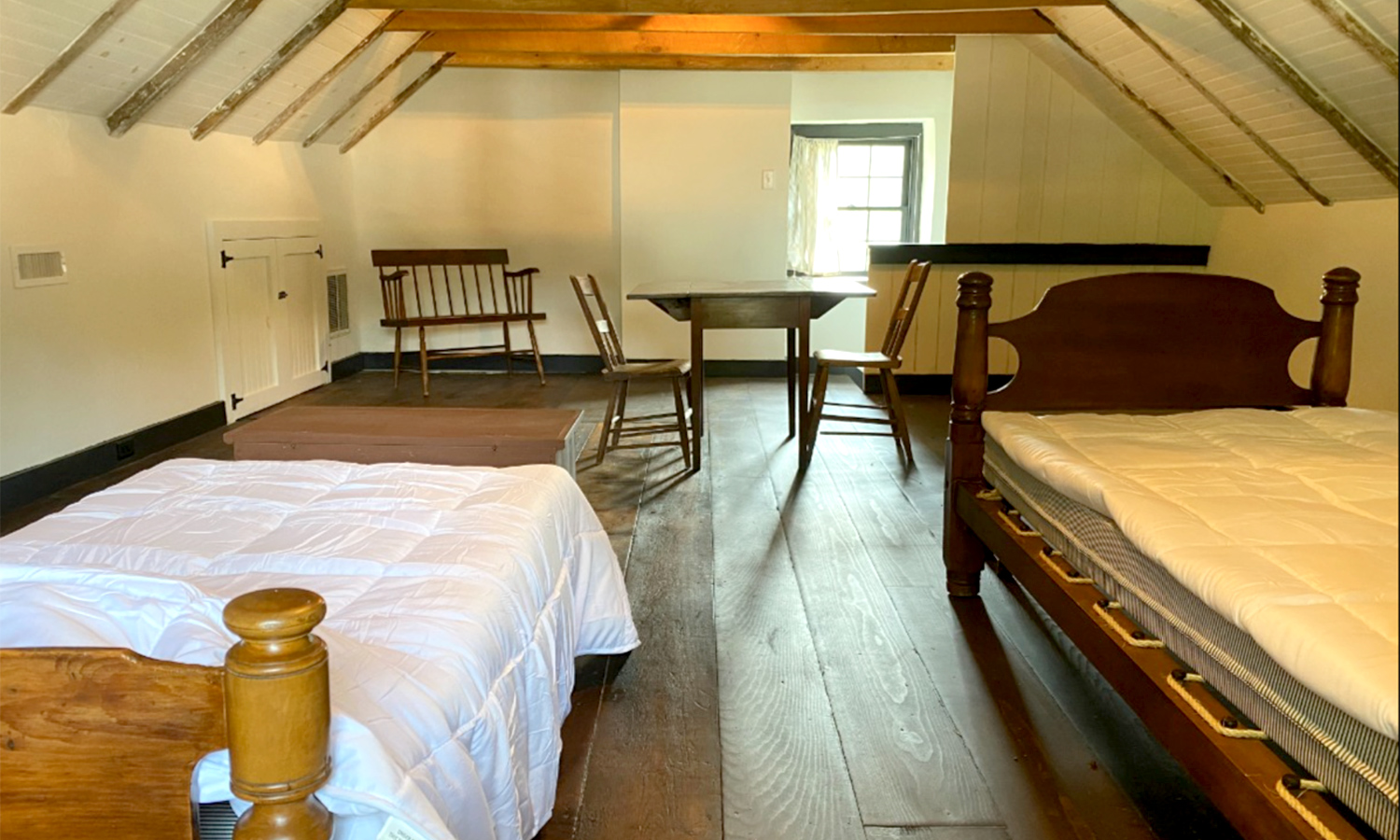 But most fascinating is what was found in this home's walls—over 100 pieces of historic clothing. You can learn more about that discovery and the workings of the Catoctin Furnace at the Museum of the Iron Worker, just up the road from your accommodations in this charming historic village.
A Gothic Castle
Fulfill your fairytale dreams at this beautiful 160-year-old castle, complete with your very own turret! Also known as Lilburn Mansion, you will luxuriate in this well-appointed home with leather couches, pillowy beds, a soaking tub, fireplaces, a library, and a swimming pool.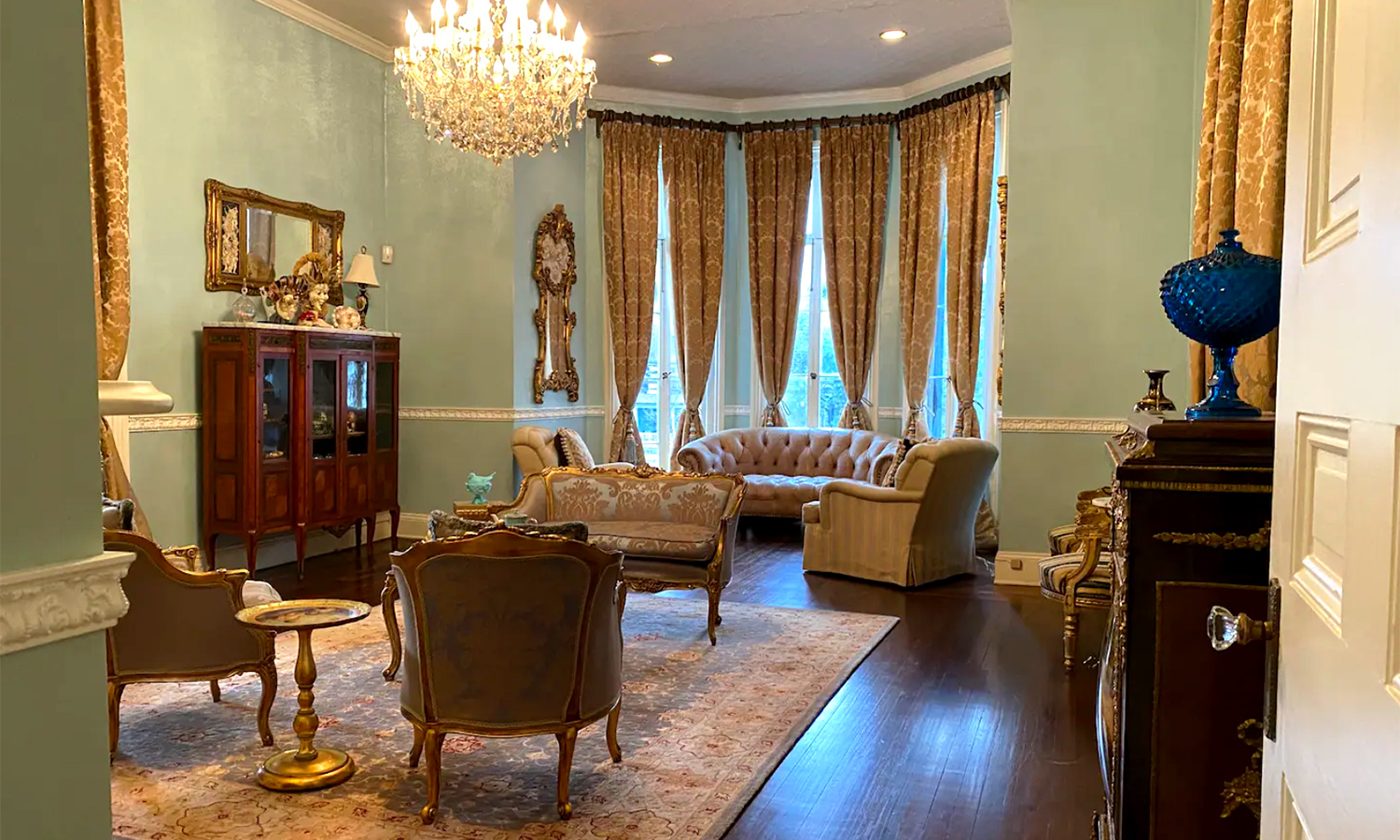 When you aren't perfecting your royal wave, you can spend time exploring nearby historic Ellicott City.
A Hobbit House
Sleep in an underground Hobbit House at the unique Tree House Camp in Rohrersville. This quaint space features a thatched roof sprinkled with fairy lights and wildflowers and, inside, a hand-made harvest table for eight that can host delicious meals or competitive board games.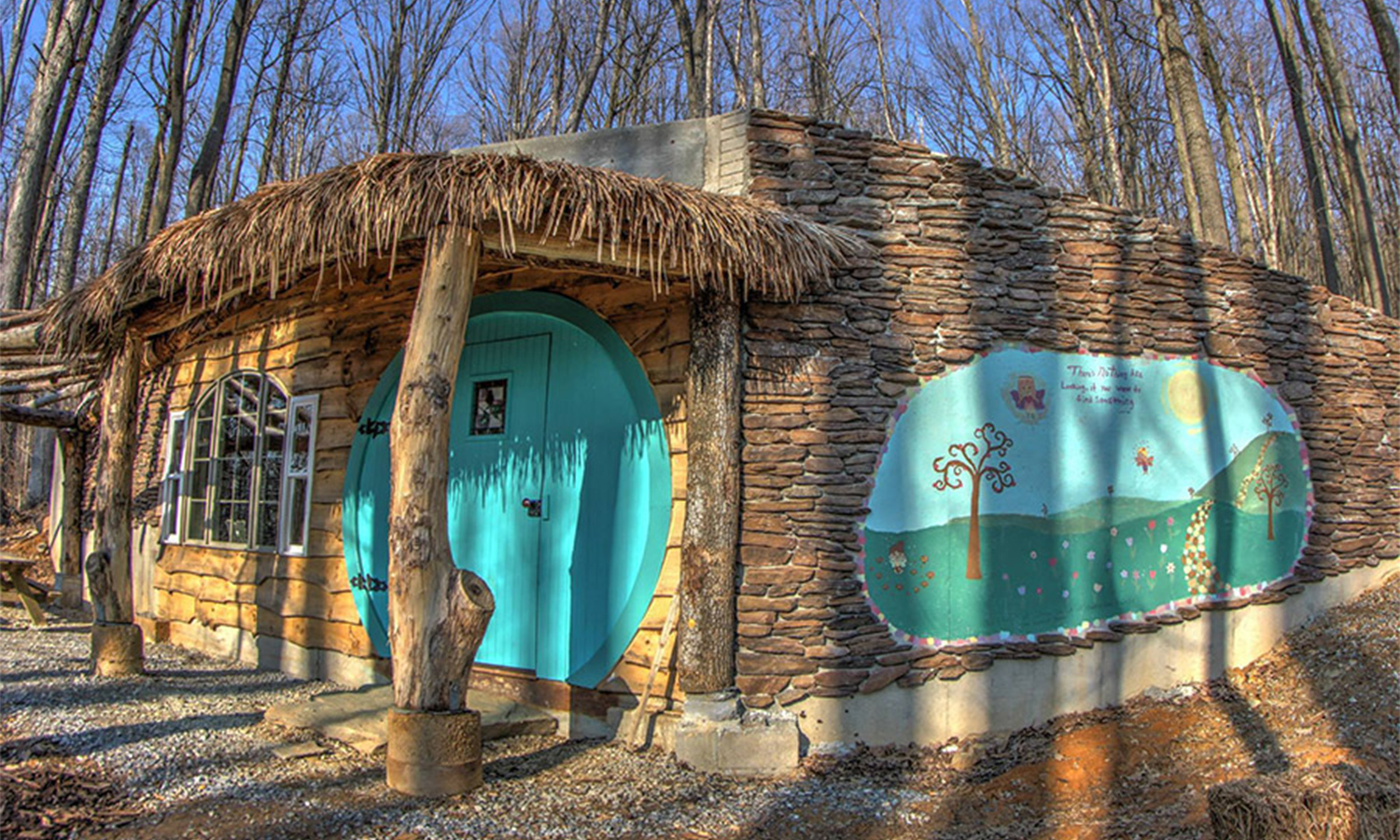 Hike on nearby South Mountain, roast marshmallows over a campfire, and drink in the nature surrounding you. Check out these popular things to do nearby while you're there!
A Lighthouse
Experience the life of the light keepers of yore, those stalwart men and women who kept the light blazing to keep ships out of harm's way.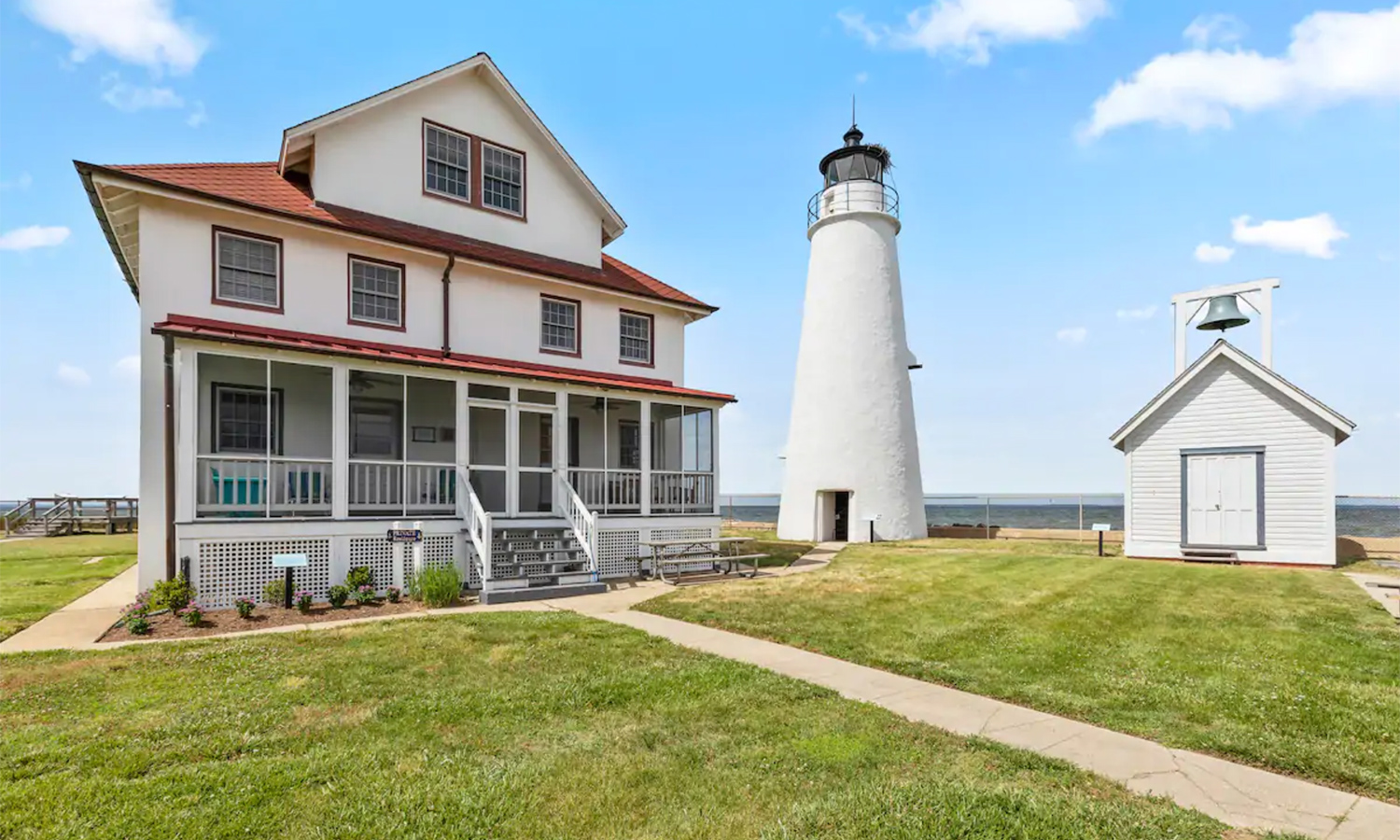 The keeper's cottage at the Cove Point Lighthouse in Lusby can sleep 16 guests, where you can spend your days digging for sharks' teeth on seven acres of remote beaches bordering the Chesapeake Bay.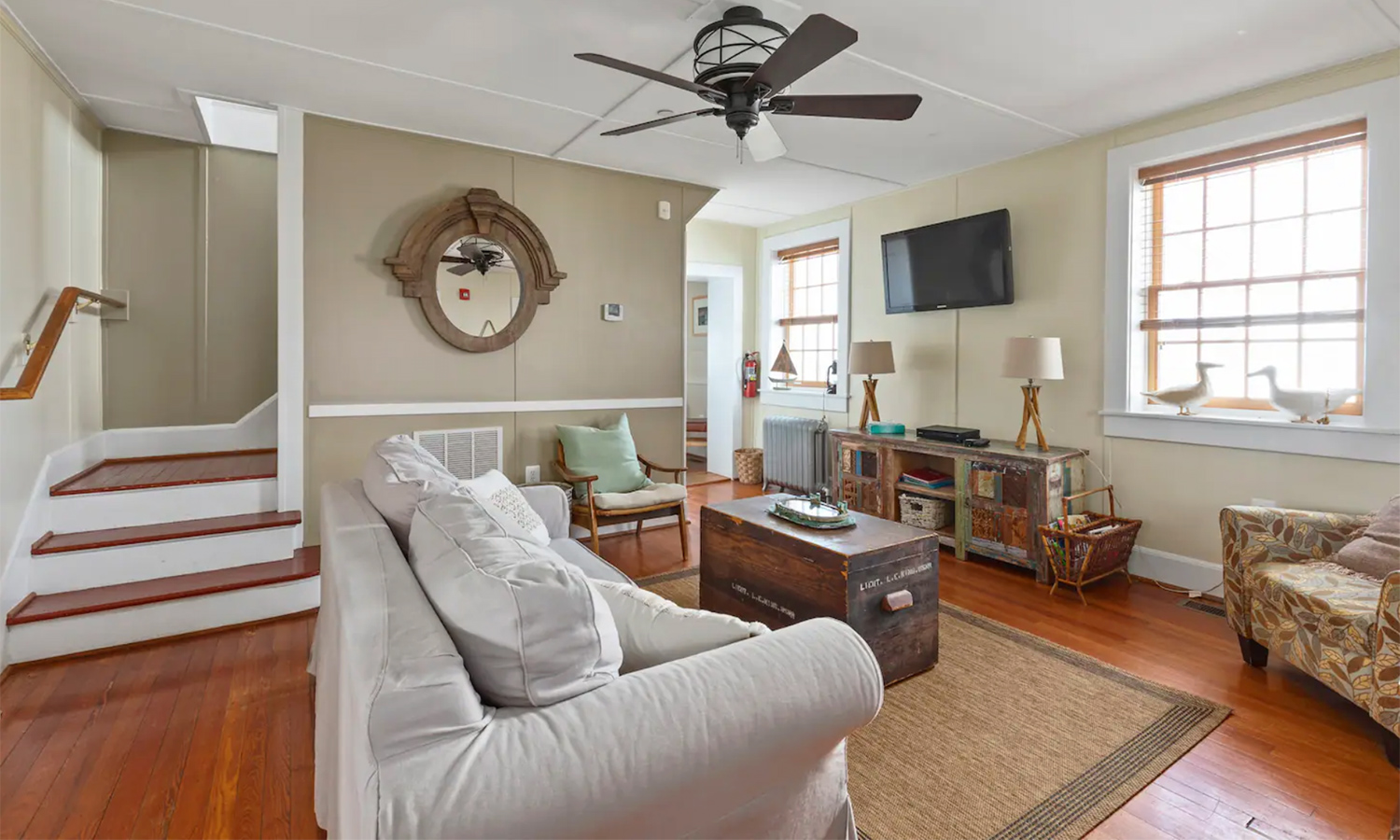 The oldest continuously operating lighthouse in Maryland, this historic place was built in 1828, but today features modern amenities.  
A Yurt
Camp in the round—a round yurt, that is! The Savage River Lodge offers eight of these unique dwellings, each a 30-foot diameter with a private deck, sitting room, king-sized bed, and a private bath with a shower and running water.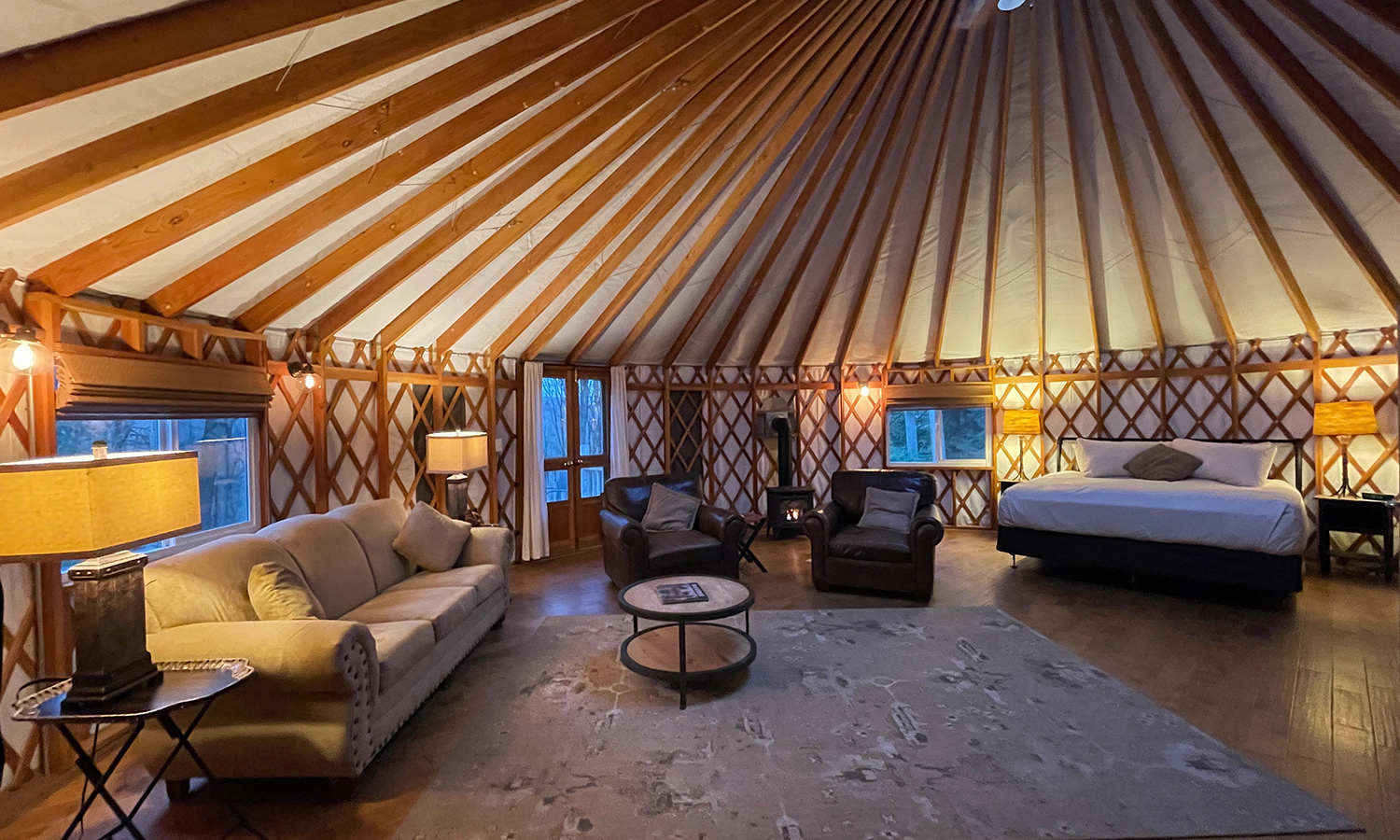 Winter visits will be cozy with a gas-log fireplace and radiant floor heat, and you can star-gaze right from your bed through the skylight. Spend your days in the natural splendor of western Maryland's Savage River State Forest. 
(One of our writers stayed in a yurt at Savage River Lodge in 2021. Click here to read his story.)
A Catamaran
Let the waves lull you to sleep in your own private catamaran. One of Sail Away Catamaran's captains will treat you to a day of sailing on the Chesapeake Bay before mooring you in either historic Annapolis or St. Michaels for the night.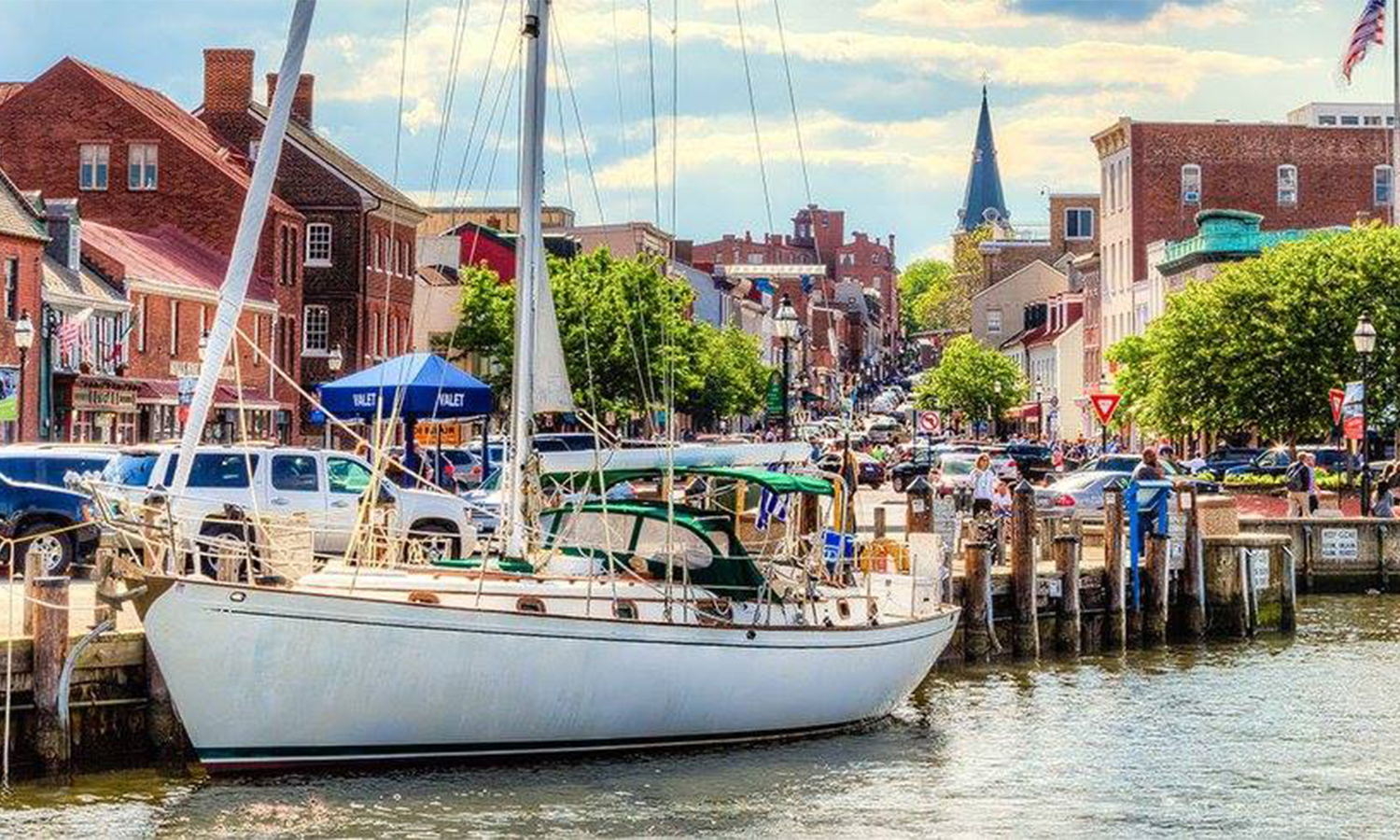 The captain will take a water taxi back to shore and leave you and your party to enjoy the boat alone before returning the next morning for a second day exploring the Bay.
---
Lead Photo: Lilburn Castle Airbnb listing
Heidi Glatfelter Schlag is a marketer, history lover, and traveler who can often be found exploring museums, parks, small towns, and farms. She founded Culture-Link Communications, where she helps local nonprofits and small businesses build their brands. Heidi lives in Frederick, MD, with her husband and two dogs.