History Comes Alive at St. Mary's City, Maryland's First Capital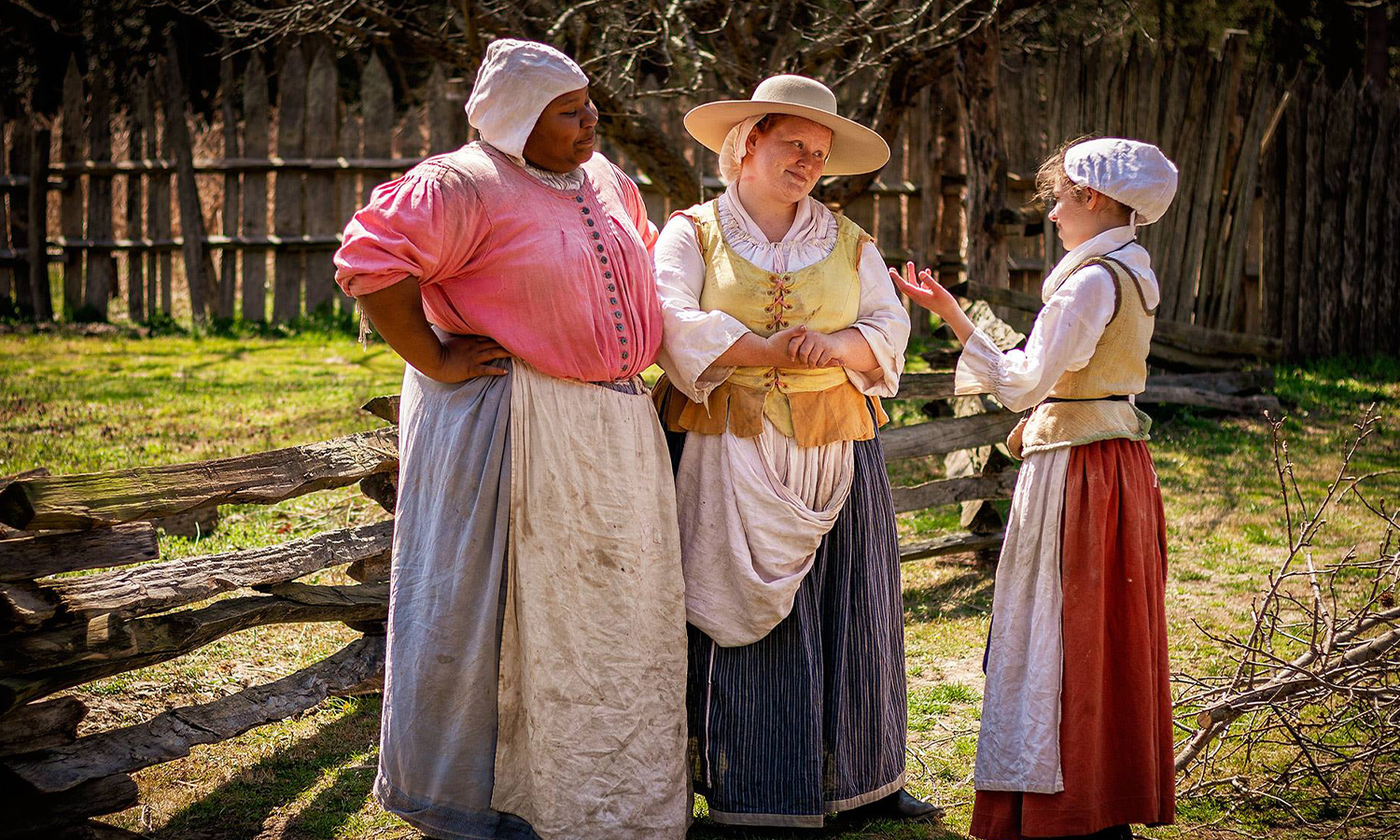 History buffs, rejoice: you can be transported to the 1600s through a visit to St. Mary's City. Located two hours south of Baltimore, the site of Maryland's first capital has many layers of history to offer 21st century travelers. Whether you're interested in archaeology, Native culture, African American studies, colonial history, period architecture, shipbuilding, or religious freedom, St. Mary's City makes an ideal destination. 
Layers of History
Archaeological evidence indicates that native peoples have inhabited southern Maryland for about 12,000 years. The Yaocomaco people, an independent Eastern Woodland tribe, lived on both sides of the St. Mary's River.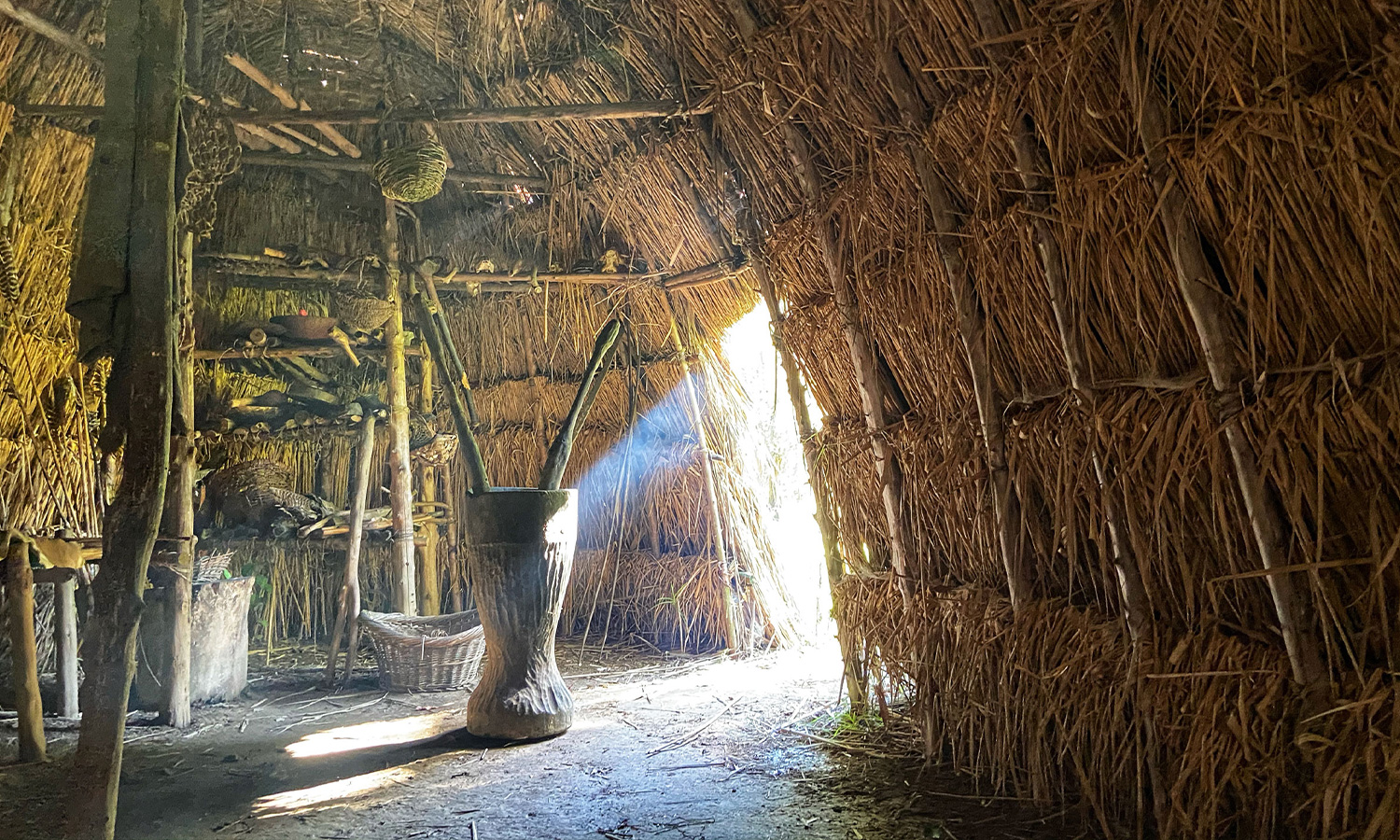 English settlement began in 1634. King Charles I granted the colony to Cecil Calvert, who recruited residents by offering cheap land. Cecil's brother Leonard led 140 colonists aboard two ships, The Ark and The Dove. Most of these settlers were indentured servants, working to cover the voyage's cost.
The colonists purchased 30 acres of land from the Yaocomaco, who offered support to the English upon their arrival in part because they sought allies against other native groups. The Yaocomaco moved away soon after the colonists' arrival. 
St. Mary's is best known as a haven for religious freedom. The Calvert family was Catholic and was therefore not allowed to worship in public or hold office. The Calverts invited Catholics as well as people of other faiths to embark on a new life in Maryland. Among the first settlers were Jesuit missionaries, although both Catholics and Protestants made the journey. Marylanders published An Act Concerning Religion—the first statement of religious toleration in America—in 1649. Anti-Catholic sentiment grew in the 1690s and 1700s. (Explore this further on the Religious Freedom National Scenic Byway.)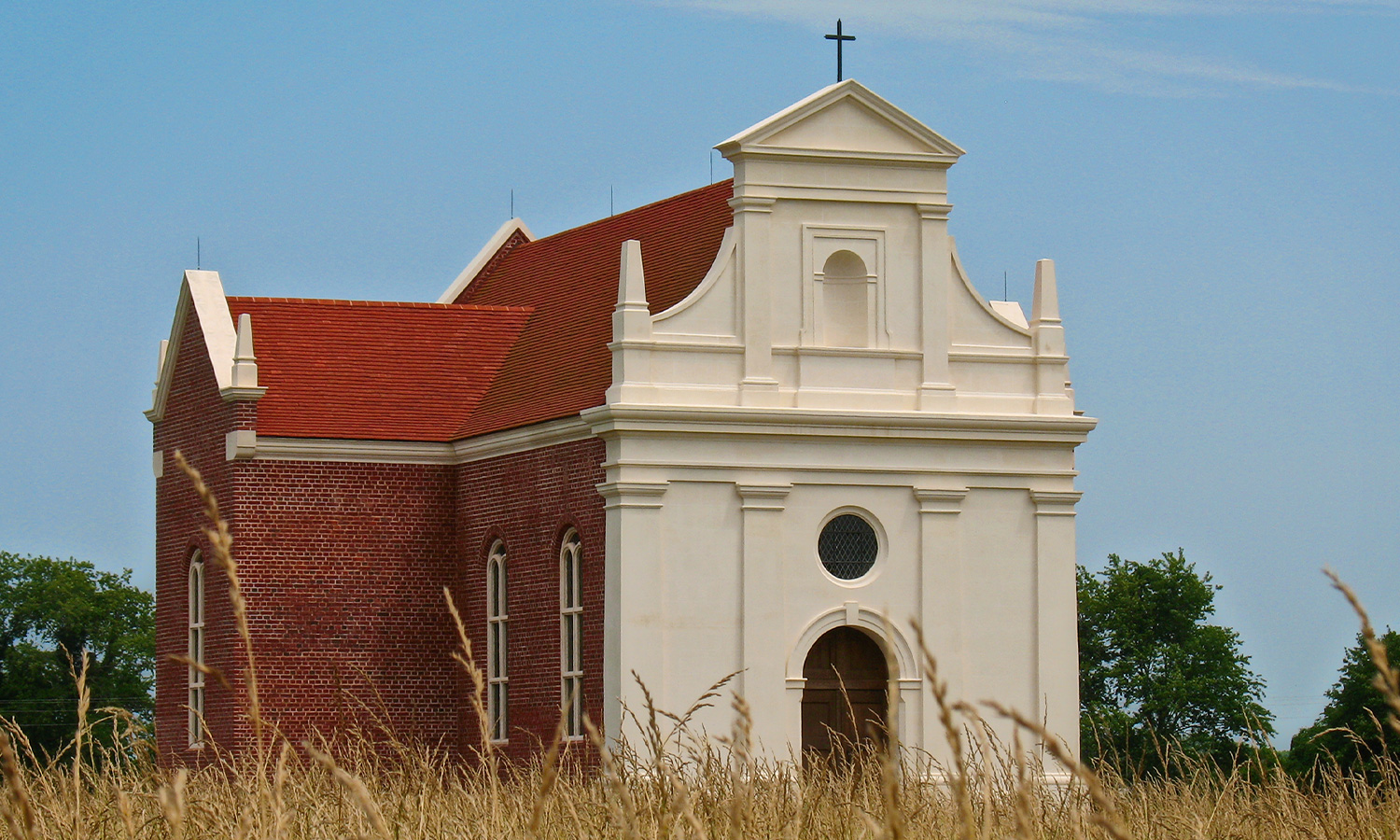 In addition to religious history, St. Mary's City was home to the first Black Marylander, Mathias DeSousa, who served in the legislature, as well as women's rights pioneer Margaret Brent, who argued for the right to vote in 1648. Tobacco thrived in the countryside around St. Mary's, though harvesting this cash crop required an enormous amount of work. Settlers first relied on indentured servants but after the first enslaved people arrived in 1642, the wealth of St. Mary's landowners grew upon enslaved labor. (A sobering reality proving that not all of Maryland's early history is worth celebrating.)
St. Mary's population dwindled when the colonial government moved to Annapolis in 1695. The lack of development turned St. Mary's into a hotbed of archaeological research starting in the 1960s. Its Field School in Historical Archaeology is the longest-running historical archaeology field school in the U.S. 
Experiencing this Heritage
Historic St. Mary's City is the main attraction to learn about Maryland's first capital. The visitor center is a natural first stop for an overview of the site's significance and more about the first people to call Maryland home.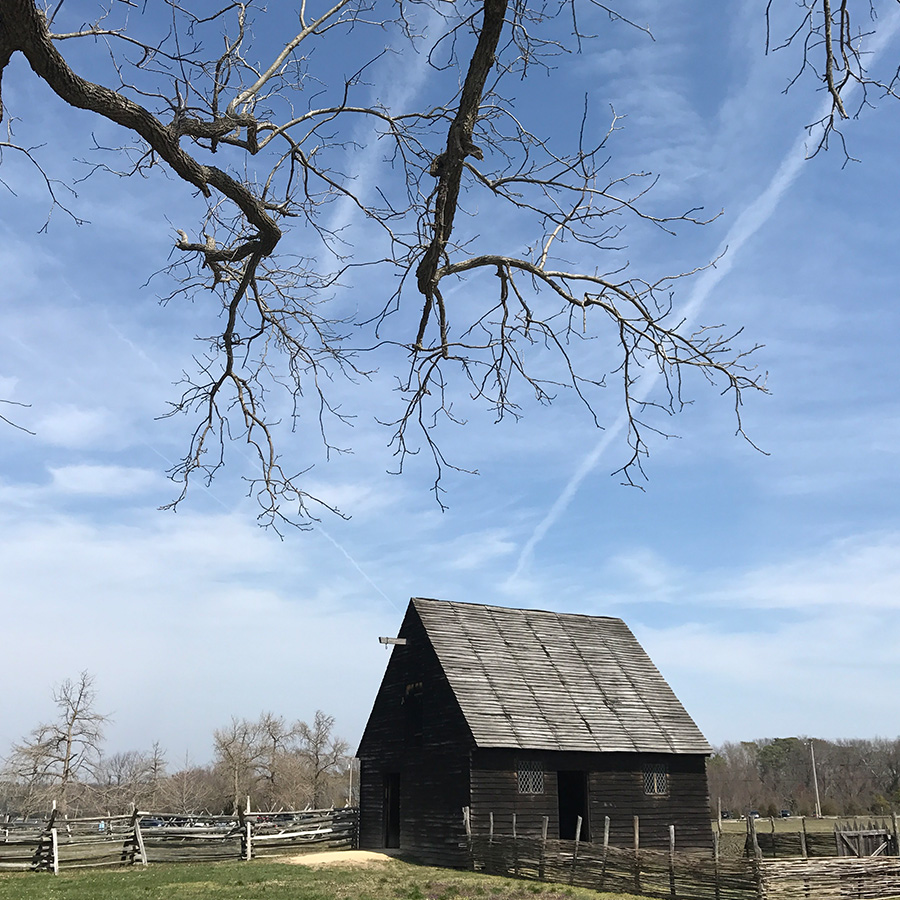 The original structures of St. Mary's heyday no longer stand, but a variety of reconstructed and recreated buildings—new buildings meant to resemble historic architecture, either on their original locations or nearby—evoke the spirit of the colonial capital.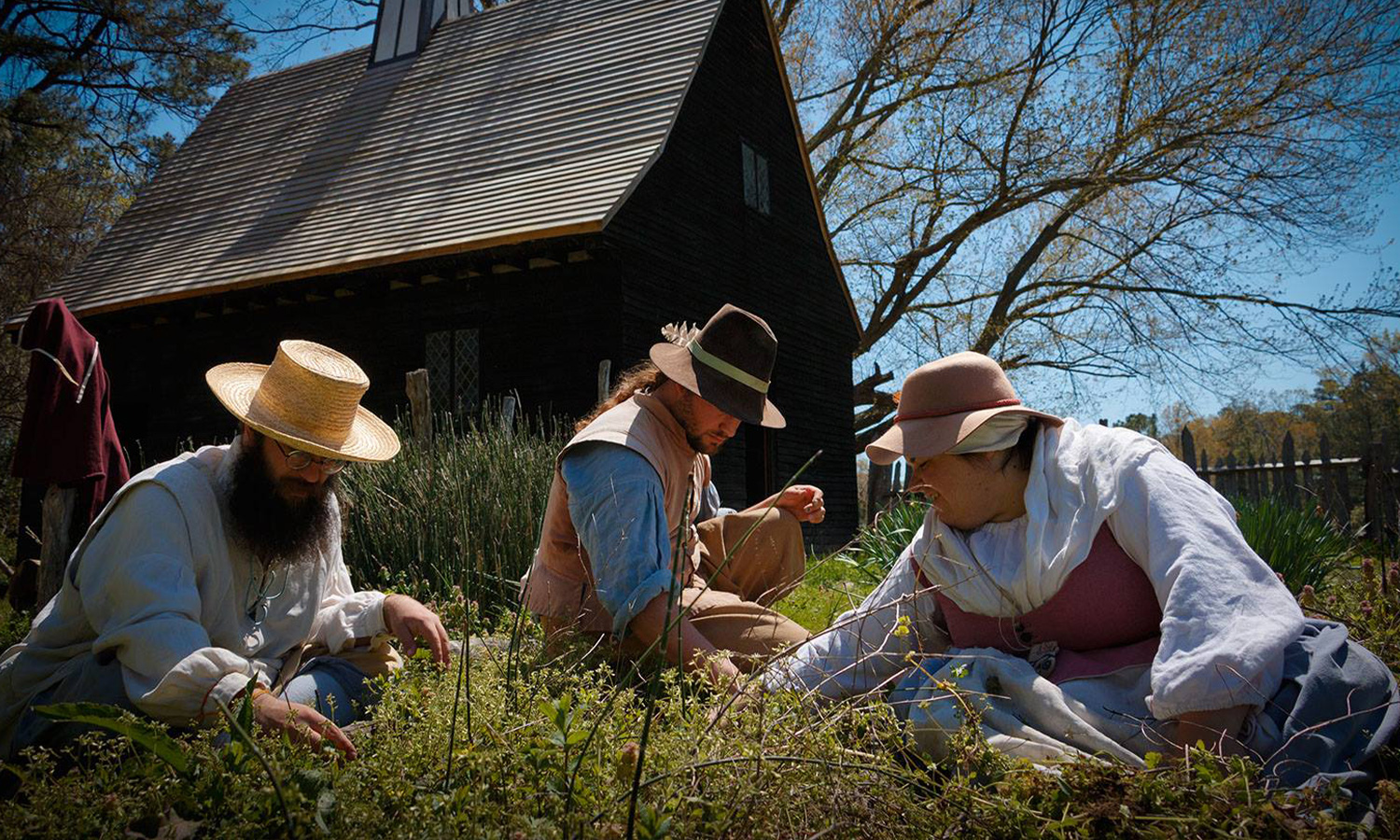 Between March and November, visitors will encounter living historians across the grounds. Staff and volunteers bring the past to life by wearing clothing designs of the period and demonstrating crafts like pottery, agriculture, and printing. Living history museums aren't everyone's cup of tea, but St. Mary's City strikes the right tone in portraying life in 17th century Maryland without appearing cheesy or staged.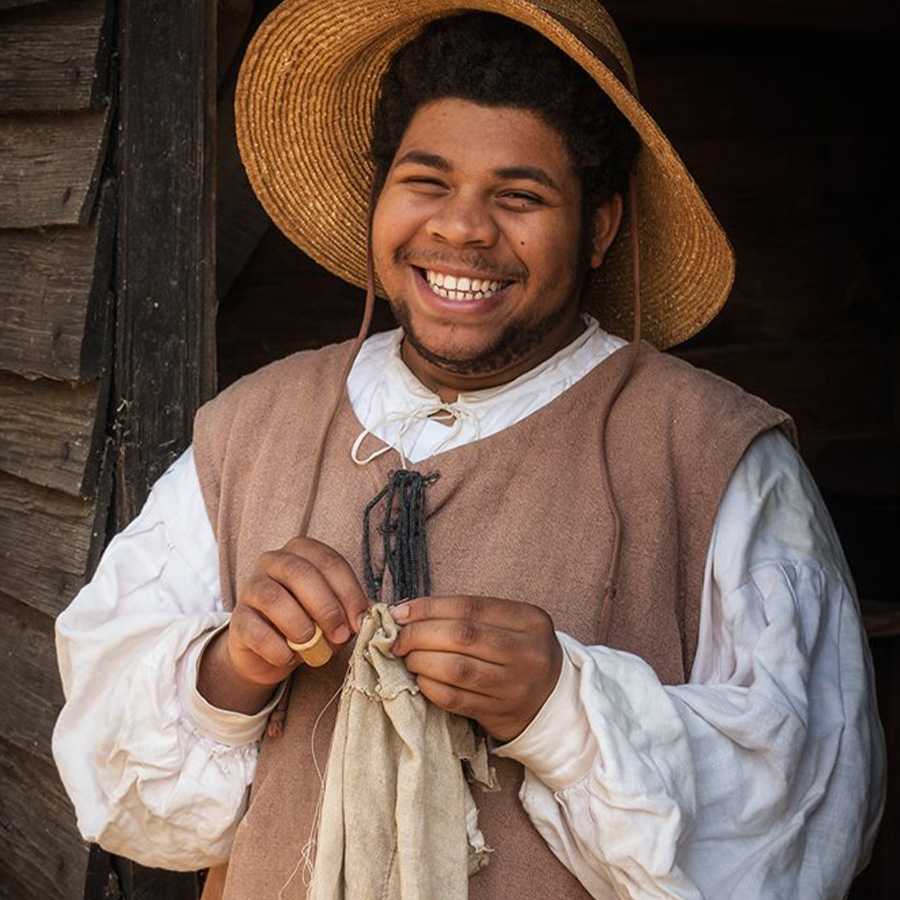 One of the most unique and compelling exhibits at the historic site is the Maryland Dove. This replica of the 17th-century tall ship that brought over some of the first settlers provides an experience unlike any other. Sailing out to sea does not appeal to me, but I welcome the opportunity to step aboard this vessel for a few minutes while it's anchored at St. Mary's City. A new replica under construction at the Chesapeake Bay Maritime Museum is set to launch later this year.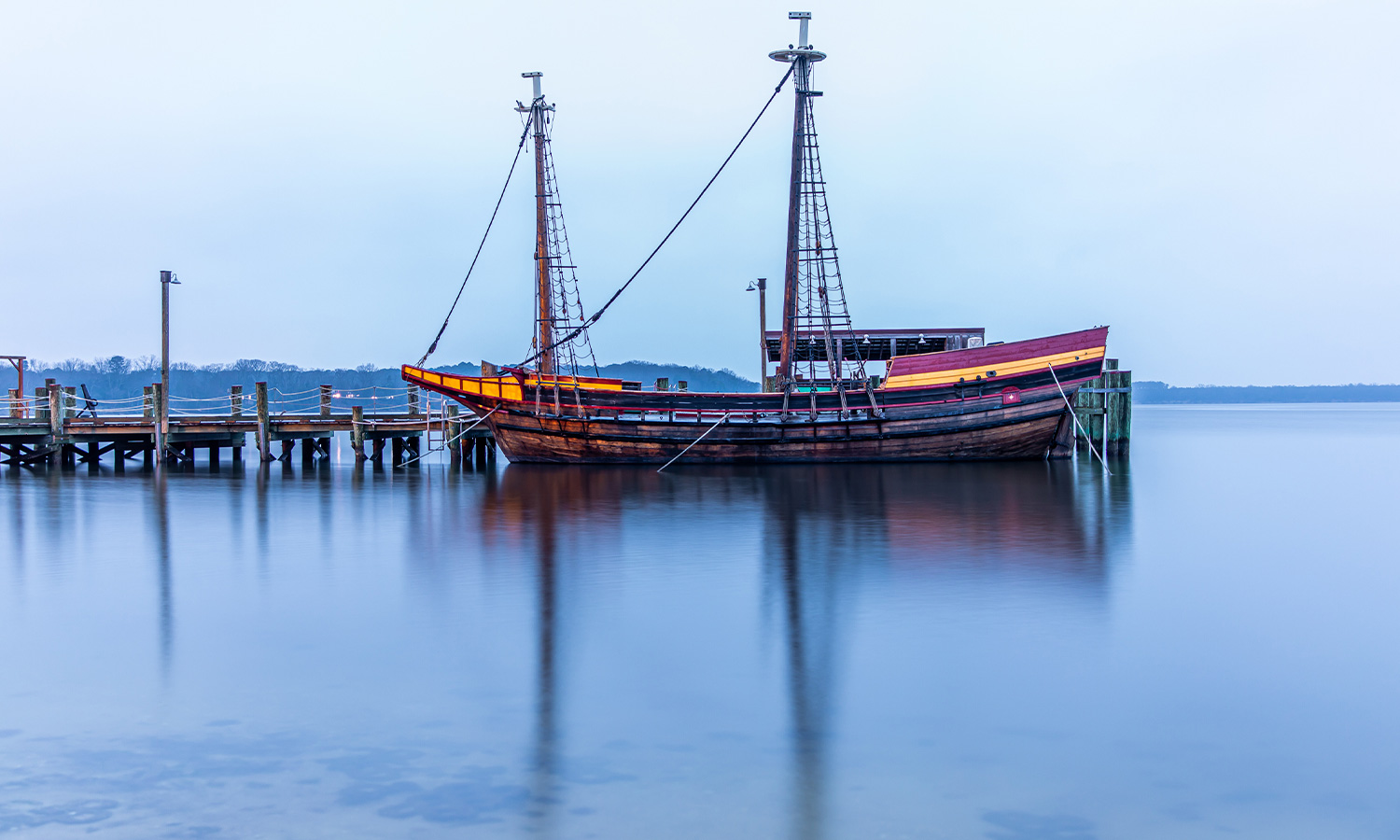 St. Mary's College, Maryland's public honors college, sits next to the historic site. A must-see stop on campus is "The Commemorative to Enslaved Peoples of Southern Maryland," a memorial commemorating the enslaved people of Southern Maryland. Poet Quenton Baker used fragments from slave advertisements and runaway notices to create erasure poems on the monument's walls written from the perspective of enslaved individuals.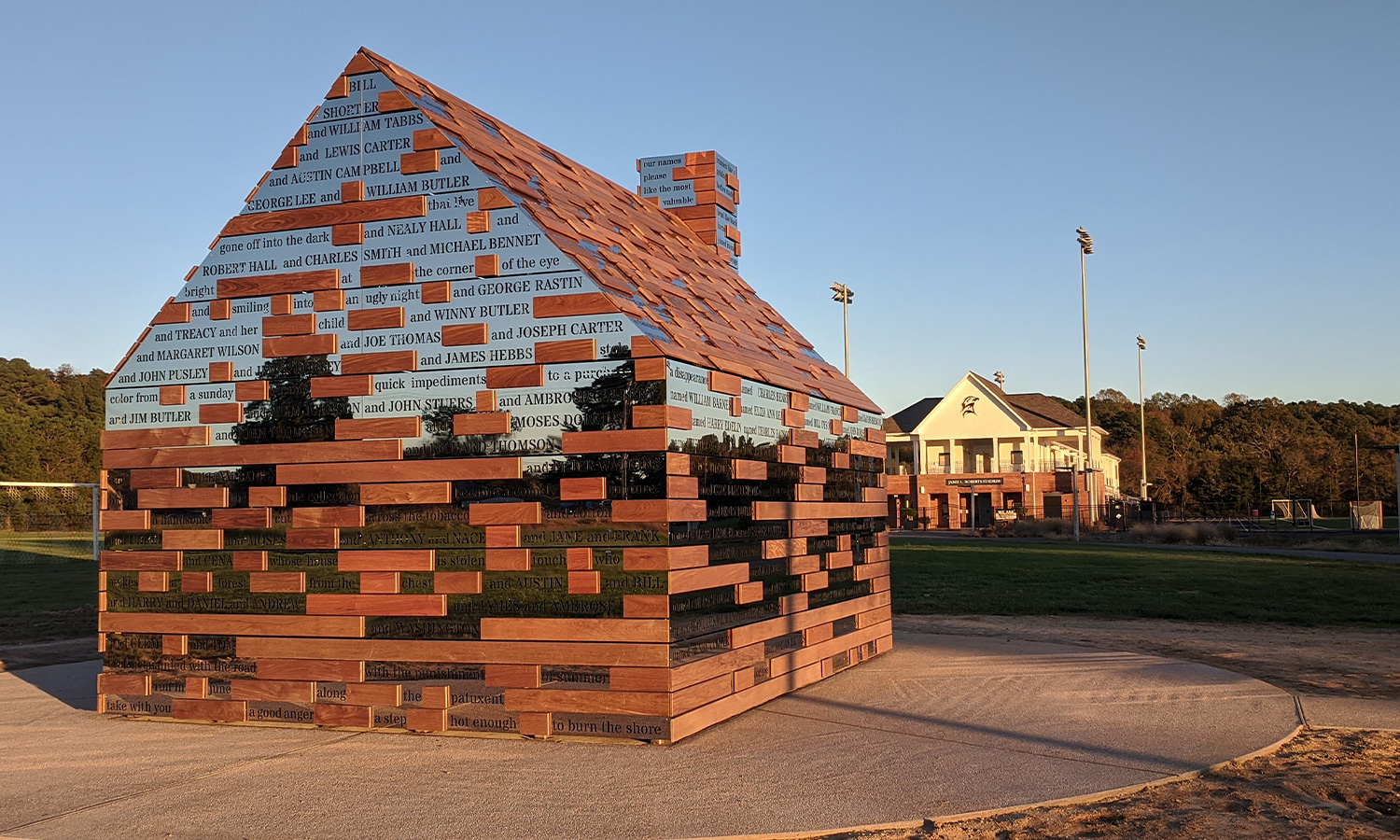 This striking memorial was featured in the English newspaper, The Guardian, when the college dedicated it last fall. 
My firsthand knowledge of St. Mary's is limited to the museum and the college campus, so I enlisted the help of my colleague Rod Cofield for insights on other destinations. Rod began his career in museums at St. Mary's before moving to Historic London Town and Gardens. Rod recommends:
St. Mary's City's network of trails – in addition to history exhibits, the historic site grounds offer 3.5 miles of walking/running trails including a relatively new, ADA-accessible boardwalk to the waterfront at Chancellor's Point. 
St. John's Archaeological Site Museum – located on the college campus, this museum sits on the site of the original governor's mansion built in 1638 by John Lewgar. If you are even remotely interested in archaeology, this museum is well worth a visit.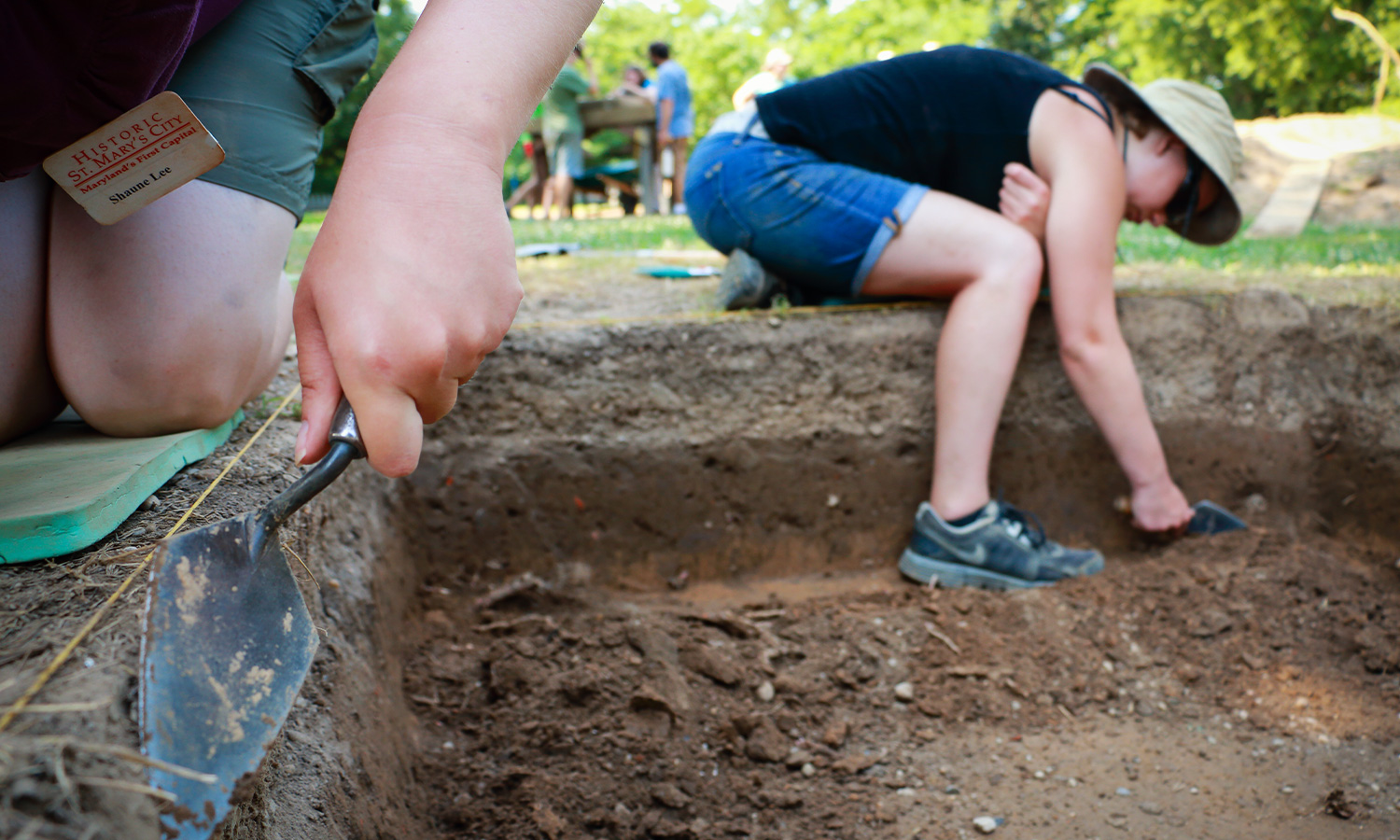 Trinity Episcopal Church – the graveyard houses the final resting place of Maryland's first royal governor and the site of the original statehouse. Continue past the graveyard to Church Point for a stunning view of the river.
Point Lookout State Park – about ten miles south of St. Mary's City, this isolated peninsula served as a Civil War prison with 50,000+ Confederate soldiers incarcerated here between 1863-1865. Visitors can explore a museum, nature center, and 1830 lighthouse (currently closed for renovations). Standing on the tip of Point Lookout feels almost like you're out at sea. 
Staying and Slurping in St. Mary's
Courtney's Seafood Restaurant, about ten minutes south of St. Mary's City, is beloved for its homey atmosphere serving local crab and rockfish. St. Mary's "town and gown" crowds both love the local dive, The Green Door Tavern, for pizza and pitchers. The Ruddy Duck Seafood and Alehouse on St. George's Island offers stunning water views, homebrewed beers, crab cakes, and freshly shucked oysters (follow them on social media for delicious food photos to whet your appetite). Sawatdee Thai Seafood on Great Mills Road is known for its salmon red curry. You could also consider a family-friendly picnic at St. Mary's River State Park, Greenwell State Park, Elm's Beach Park, or Miedzinski Park in Leonardtown.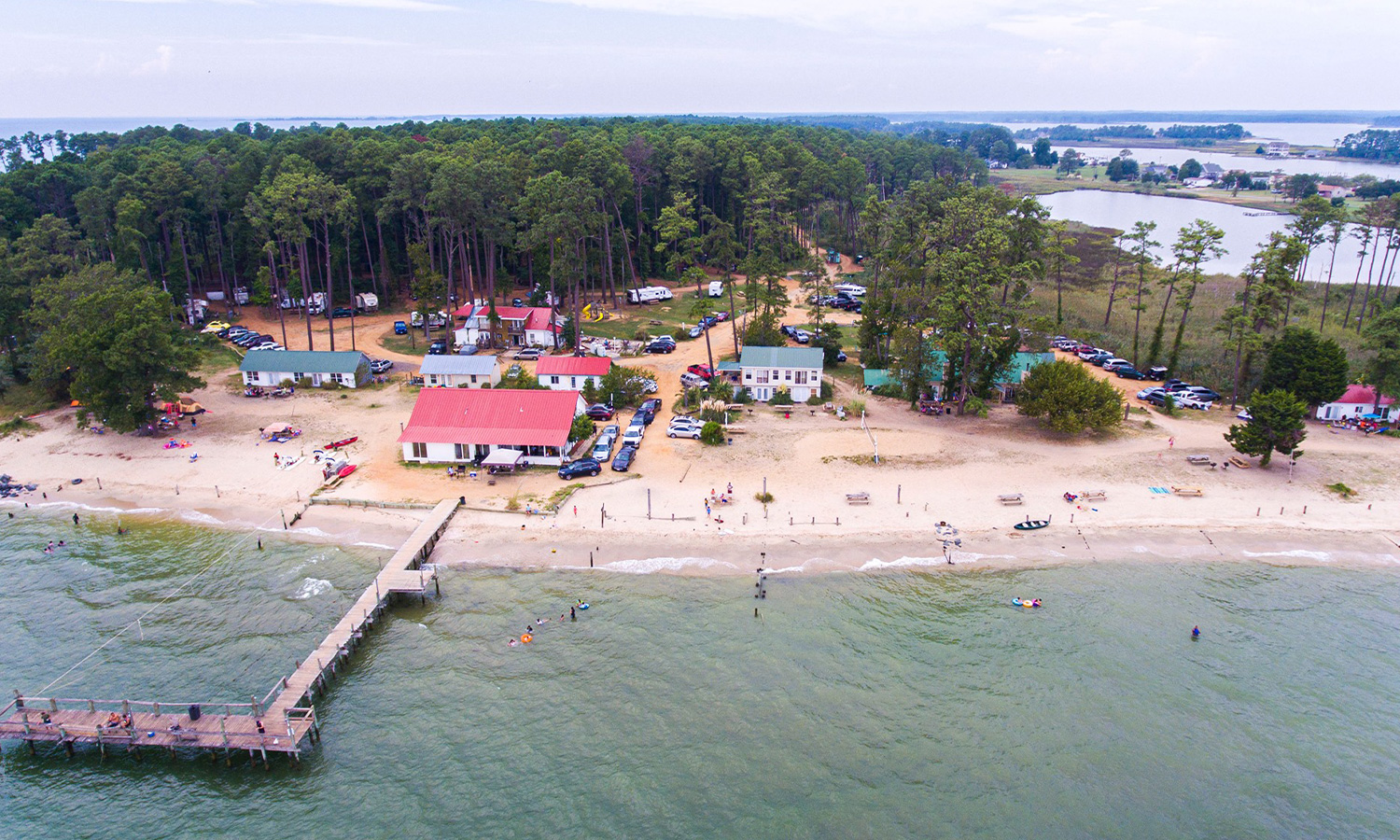 If you're looking to stay overnight, The Inn at Brome Howard is a good bet. A funkier option is Camp Merryelande, a campground with waterfront cottages as well as beachfront campsites. For more tips on what to do, see, and eat, check out Destination Southern Maryland or Visit St. Mary's.
Special thanks to Echo Presgraves and Holly Callan for additional help with this article.
---
Lead Photo: Historic St. Mary's City
Auni Gelles is a public historian, ice cream enthusiast, and mom to an energetic toddler. A Seattle native, she has lived in Baltimore for 10+ years. Follow her at @aunigelles.