Westward to a Winter Wonderland

Picture this: you're with your family or a few friends. Your bags are packed with sweaters, boots, and gloves. You're off to a cabin in the woods with wine and cheese in tow. You've got plans to walk the forest, go snow tubing, and of course eat some good food and drink at a cozy, fireside scene.
A winter getaway not far from home awaits you! You can paint this exact picture in Garrett County, Maryland; the westernmost county in Maryland and also traditionally the snowiest part of the state. As a 7-year resident, I lovingly call this place the #TundraofMaryland, and for good reason. Garrett County averages over 110 inches of snow per year while comparatively, the state of Maryland averages just over 10 inches of snow per year. And even with spring seemingly around the corner, there's still plenty of winter left on the state's panhandle!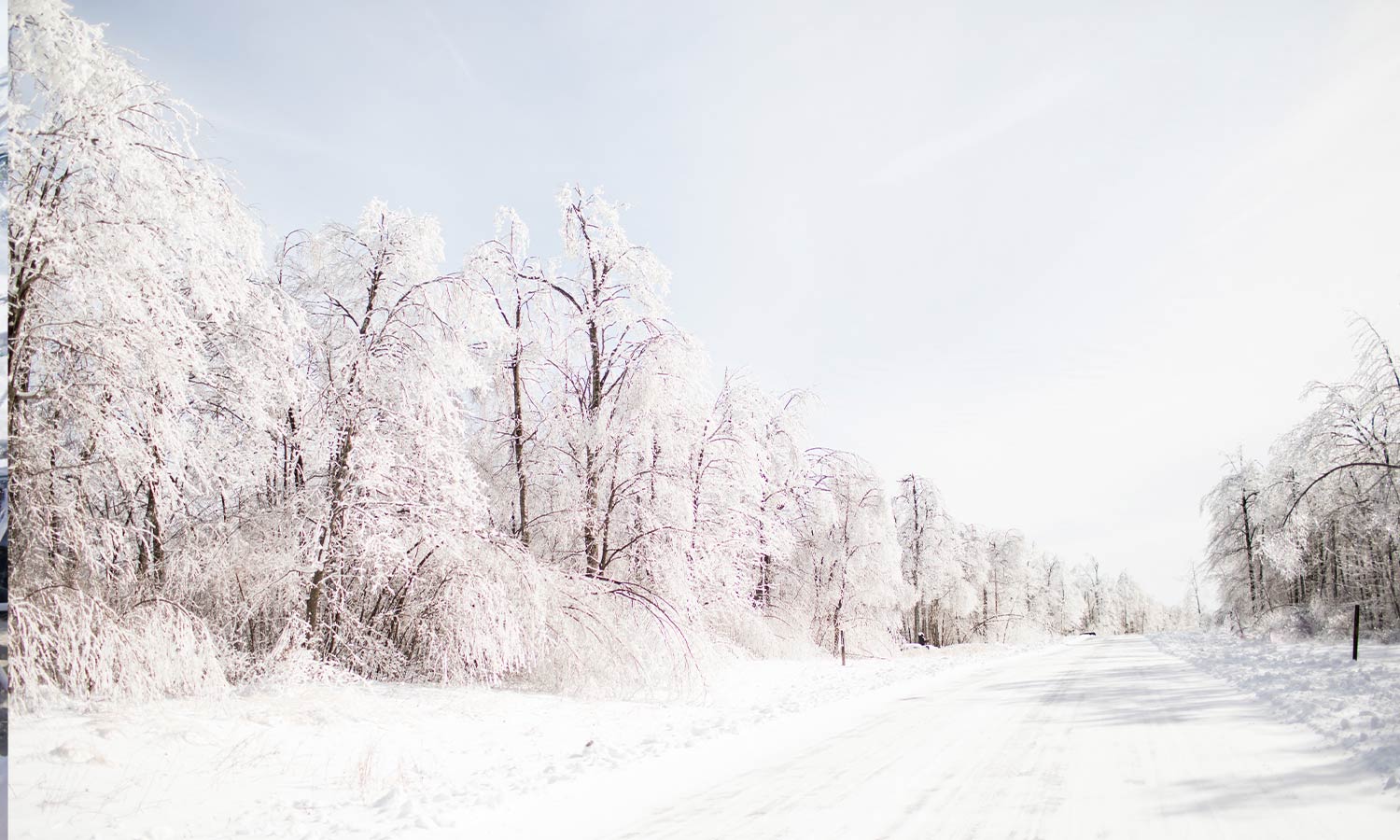 I've put together an itinerary for a winter weekend away. Let's start with Friday evening as you make your way into Western Maryland. Destination: Deep Creek Lake in McHenry, MD.
Friday
An overlook, specialty foods market, cabin retreat, and pizza in an igloo
If you're coming from central or eastern Maryland, much of your road trip will take place on Interstate 68, a picturesque highway through the mountains. If it's sunset time, consider stopping at The Cove Overlook in Accident, just after you exit the interstate, to watch the colors. From there, you'll take 219, the main road through the county that will lead you to the lake.
Insider Tip: As you drive into Accident (yes, that's the town's name), be careful. The speed limit is 25…do not go more than 25!
The next stop is right on the main street in Accident. FireFly Farms, an award-winning cheesemaker in Maryland, has a market where you can purchase wine, cheese, and other ingredients for a perfect charcuterie board to enjoy at your cabin.
Now it's time to check into your cabin! I suggest the incredibly unique Blue Moon Rising, which offers 14 tiny cabins tucked into the woods at Deep Creek Lake.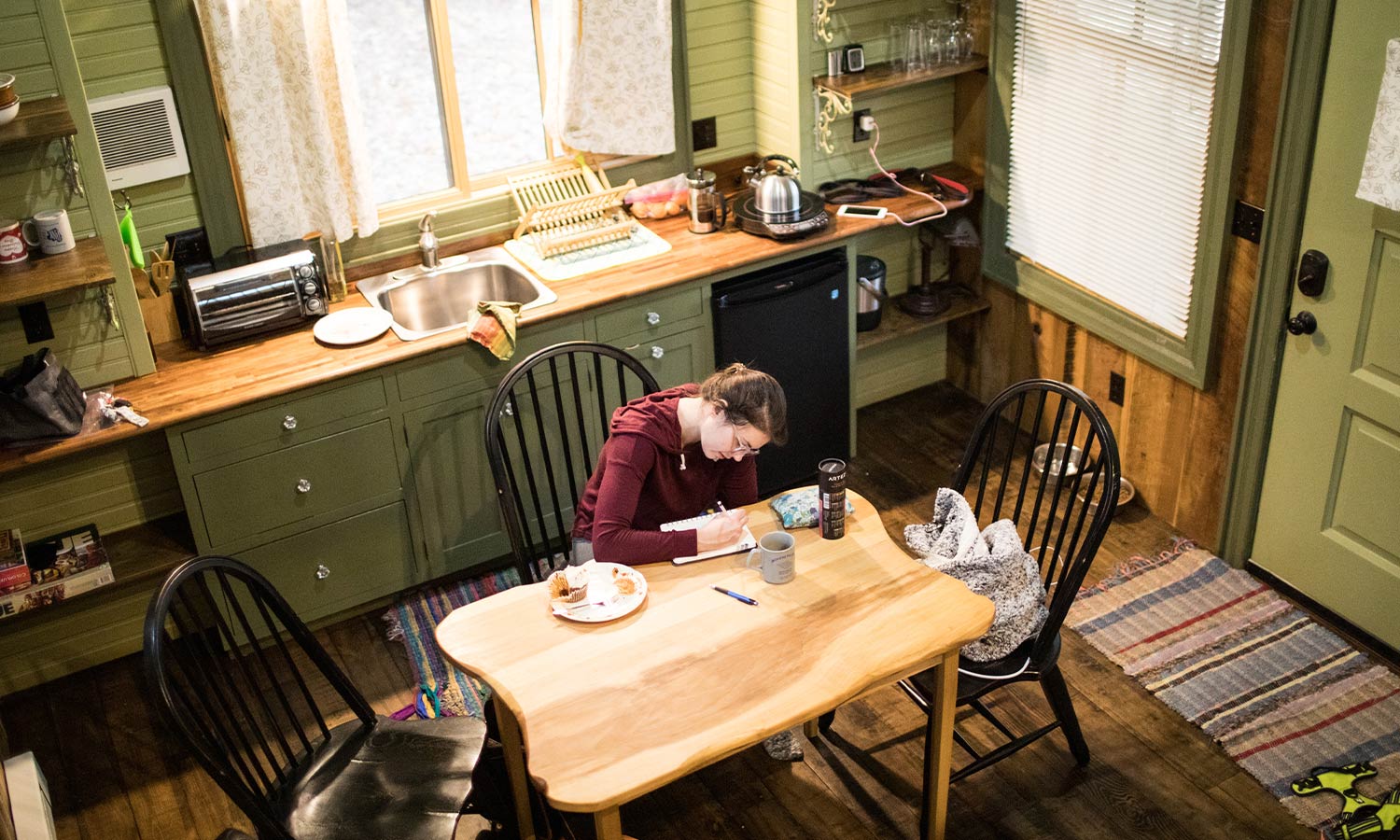 No two cabins are alike, they're made of mostly reused, recyclable and eco-friendly materials, and sleep up to four people. 
After you've put your wine and cheese in the fridge (the Blue Moon Rising cabins have kitchens), head out for a Friday night dinner…in an igloo!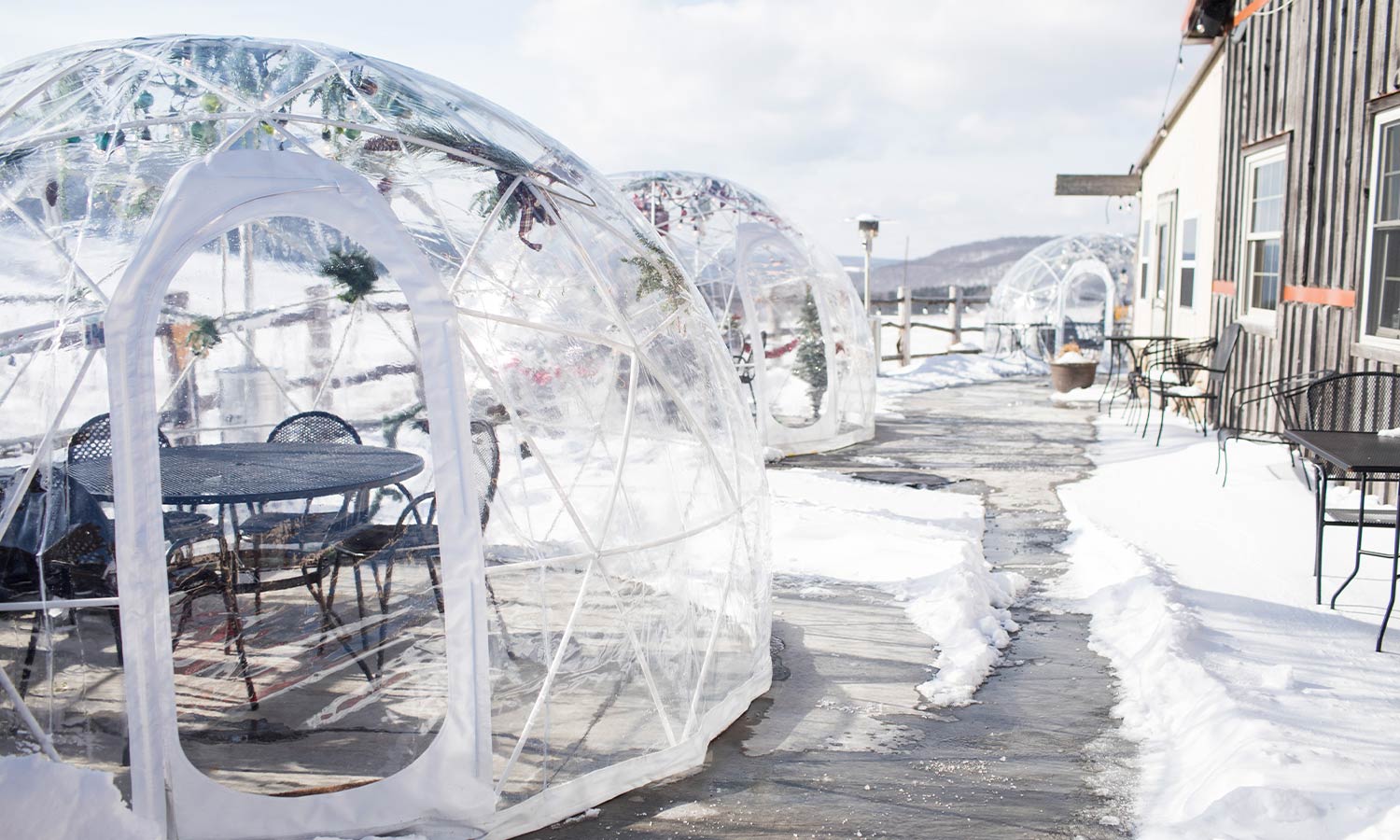 Mountain State Brewing Co., just seven minutes from Blue Moon Rising, offers a large selection of pizza flatbreads, regionally-brewed beer, and igloos for outdoor seating. The Sweet Kickin' Chicken and Fire On the Mountain pizza flatbreads are local favorites and online reservations are needed (try snagging yours at least a few days in advance).
Insider Tip: I've heard a jacket might be needed inside the igloo, so be prepared for a chill while you're dining.
Saturday
Choose between snowy adventures at Wisp or a casual downtown stroll, and toast to a great day at a lodge-like eatery and bar
Heading to Wisp Resort? Grab a coffee and breakfast sandwich at Canoe On The Run, located on the north end of Deep Creek Lake (and just outside of the resort).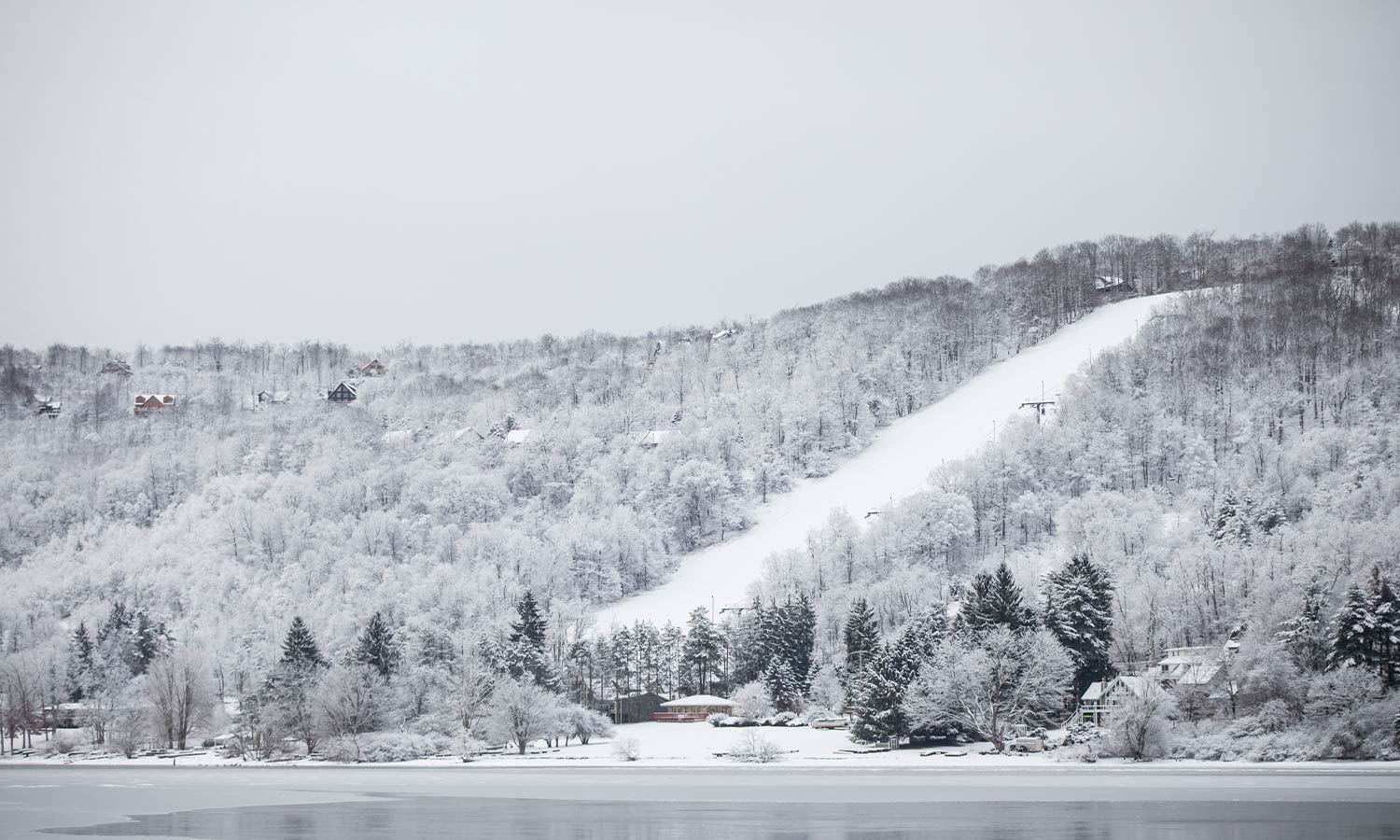 Wisp tips: A full-day lift ticket will allow you to be out open to close, hit First Tracks at 8 am, and take breaks if lift lines get long (weekends = heavier crowds). 4-hour and night session tickets are also available if you're just looking to give it a try and kids 5 and under receive a complimentary ticket (with $5 processing fee). And of course, there's snow tubing at Wisp as well. Purchasing lift tickets in advance online is highly recommended. 
If Oakland is your destination, take a drive to the southern part of the county for "homemade food in a unique country setting" at Heidi's Bakery & Café. (They'll return from winter break on Valentine's Day.)
Oakland is one of our county's charming "small towns" where you can visit unique shops like The Book Mark'et, gean & olive, and more. The Vagabond Taproom is also open for unique eats and ales, plus wine on tap.
Before Saturday is over, I recommend a fireside setting. Blue Moon Rising has nightly campfires, but if you're going to be out and about, the atmosphere at the new Firewater Kitchen & Bar is one of the coziest!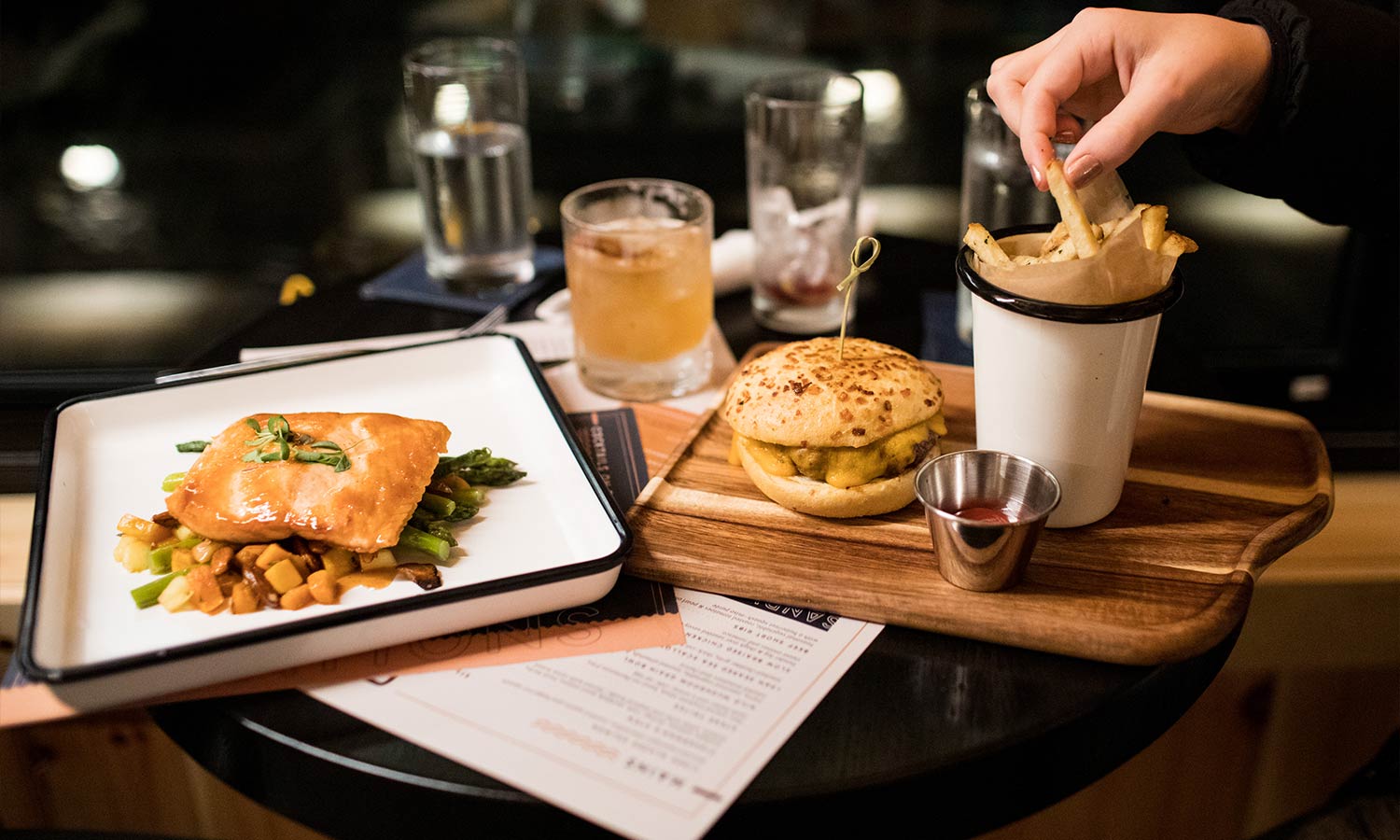 Deviled eggs, clams, stew, and custom-crafted cocktails are all on the menu that offers a "rustic twist" to exceptional dining. A 32-foot fire installation is part of their outdoor, lakefront seating.
Sunday
Linger over coffee and plot how you'll pose along picturesque waterfalls
Check out another local coffee shop on Sunday, this time heading south on 219 from your cabin for a sweet start of cappuccinos and pastries at Traders Coffee House. Then it's time to take a stroll through the forest. You can see three waterfalls in a 1.25-mile loop at Swallow Falls State Park, an easy walk for all ages and abilities. The park is especially beautiful in snow…it's like stepping into Narnia!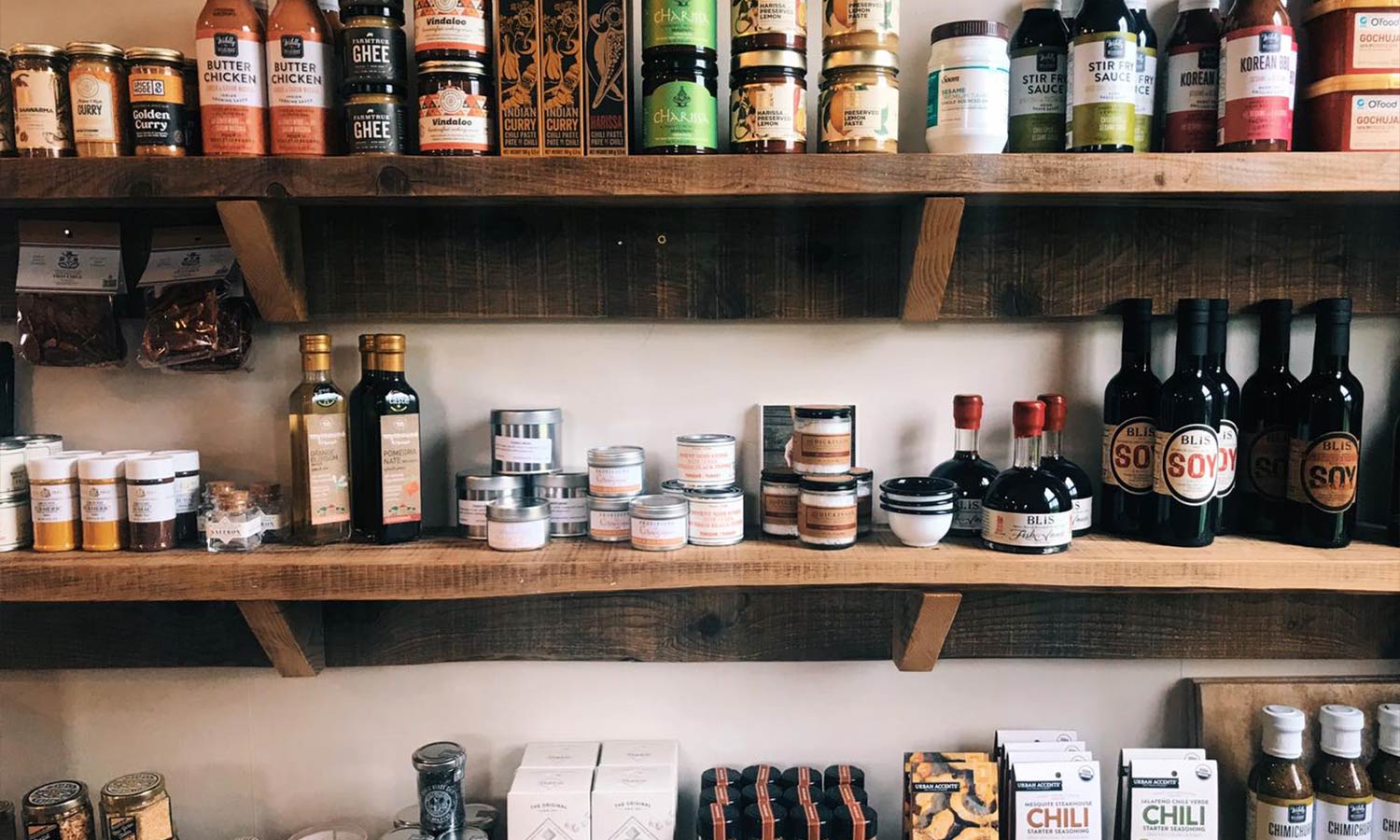 If you're heading north back through Accident on your way home, make your final stop at The Cornucopia Café in Grantsville, just off of I-68. From 2 to 6 pm on weekends in winter, they're offering café-side bonfires and a boozy coffee menu.
Insider Tip: The homemade salted caramel creamer at Cornucopia is delicious. You can buy it by the bottle at Little Crossings Pantry, right next to the cafe.
Even though winter sticks around for too long in the #TundraofMaryland, we love it here, and I bet you will too. So come visit, and we'll hope for lots of snow!
---
Lead Photo: Tolliver Falls is one of three waterfalls in Swallow Falls State Park. Photo Credit: Jessica Fike Photography
Jessica is a photographer in Garrett County, MD. She runs Jessica Fike Photography alongside her passion project, For The Love of Deep Creek. She specializes in visiting family portrait sessions and destination weddings in her area, as well as sharing and spreading the love of Deep Creek! For her photography work and Deep Creek Local Insider info, you can visit jessicafikephotography.com, fortheloveofdeepcreek.com and @jessicafike and @fortheloveofdeepcreek on Instagram.