21 Ideas On What to Do & Eat Across Maryland Over the Holidays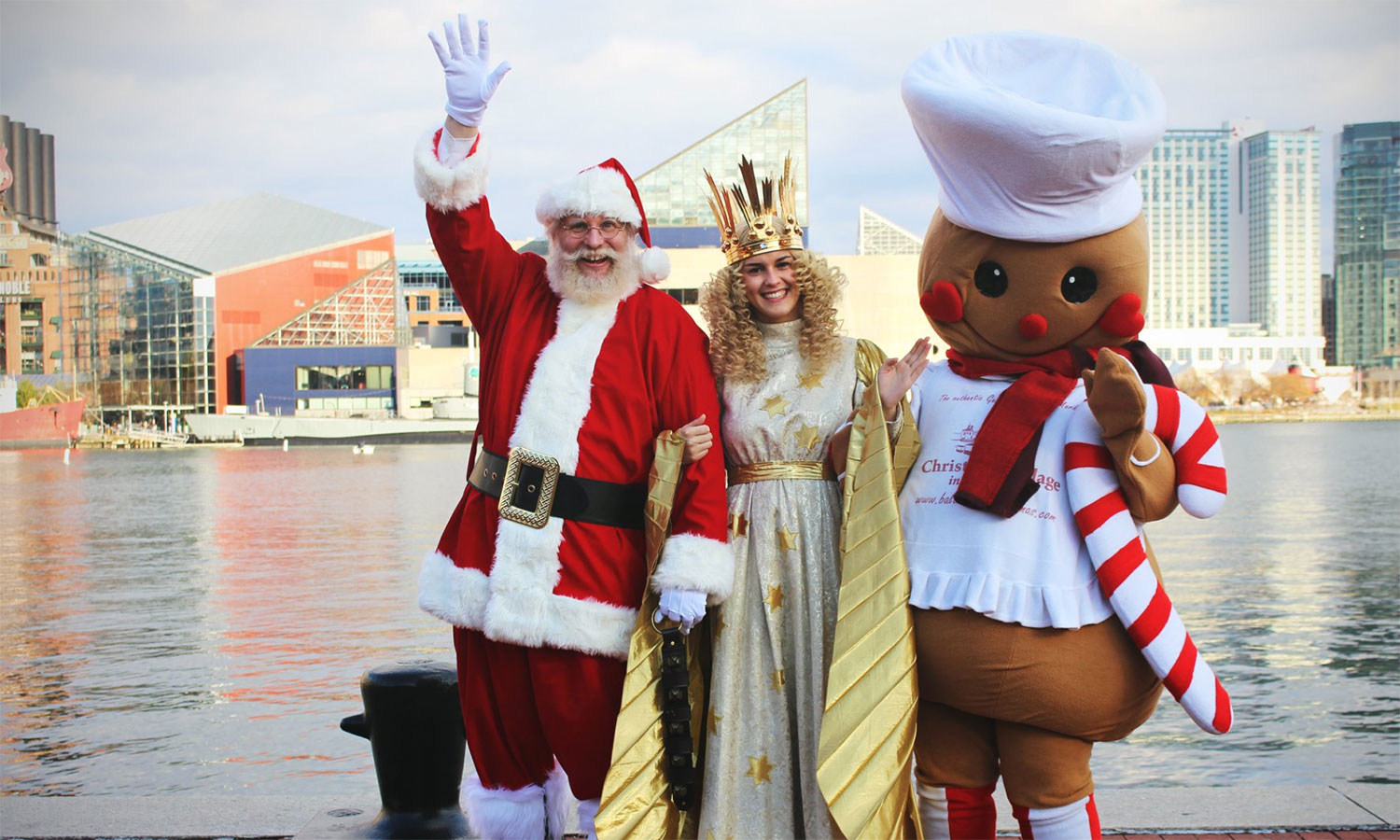 For many of us, this holiday season may be the first in a while that we're able to travel to see family and friends. Take advantage of the time together and get out and explore Maryland!
I've compiled a list of the top things to do and places to eat this season across all five regions of the state. From wine tastings to train rides, there's something fun for all ages and interests. This year, take your planning tips from Maryland Road Trips, then relax and enjoy the time with those you've missed.
Western Maryland
THINGS TO DO
Take a Scenic Train Ride—Cumberland, MD
A ride along the Western Maryland Scenic Railroad will delight family members of all ages, from dining in the first-class vintage lounge to climbing aboard the Christmas-themed Polar Express. Experiences begin at $40 per adult and range from 1.5 to 4.5 hours.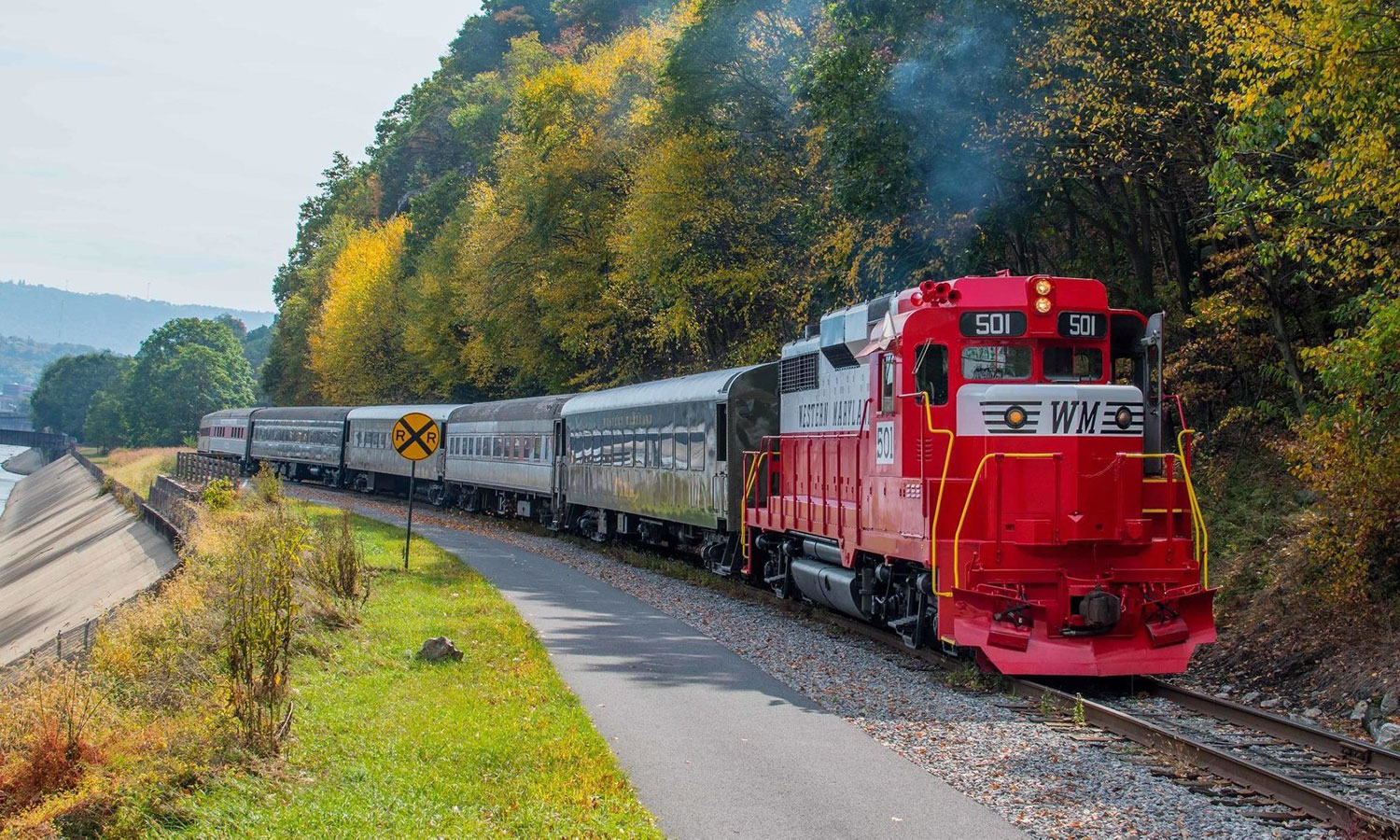 The longest tour option departs from the historic depot in downtown Cumberland and carries passengers through Allegany County to downtown Frostburg. Once there, guests can hop off to shop and dine during a 90-minute layover before returning to Cumberland. 
Catch a Show at The Maryland Theatre—Hagerstown, MD
From an homage to Beethoven to "Cinderella" to Jefferson Starship, there's an array of performances planned at The Maryland Theatre in Hagerstown this holiday season. The doors of this historic theatre opened on May 10, 1915.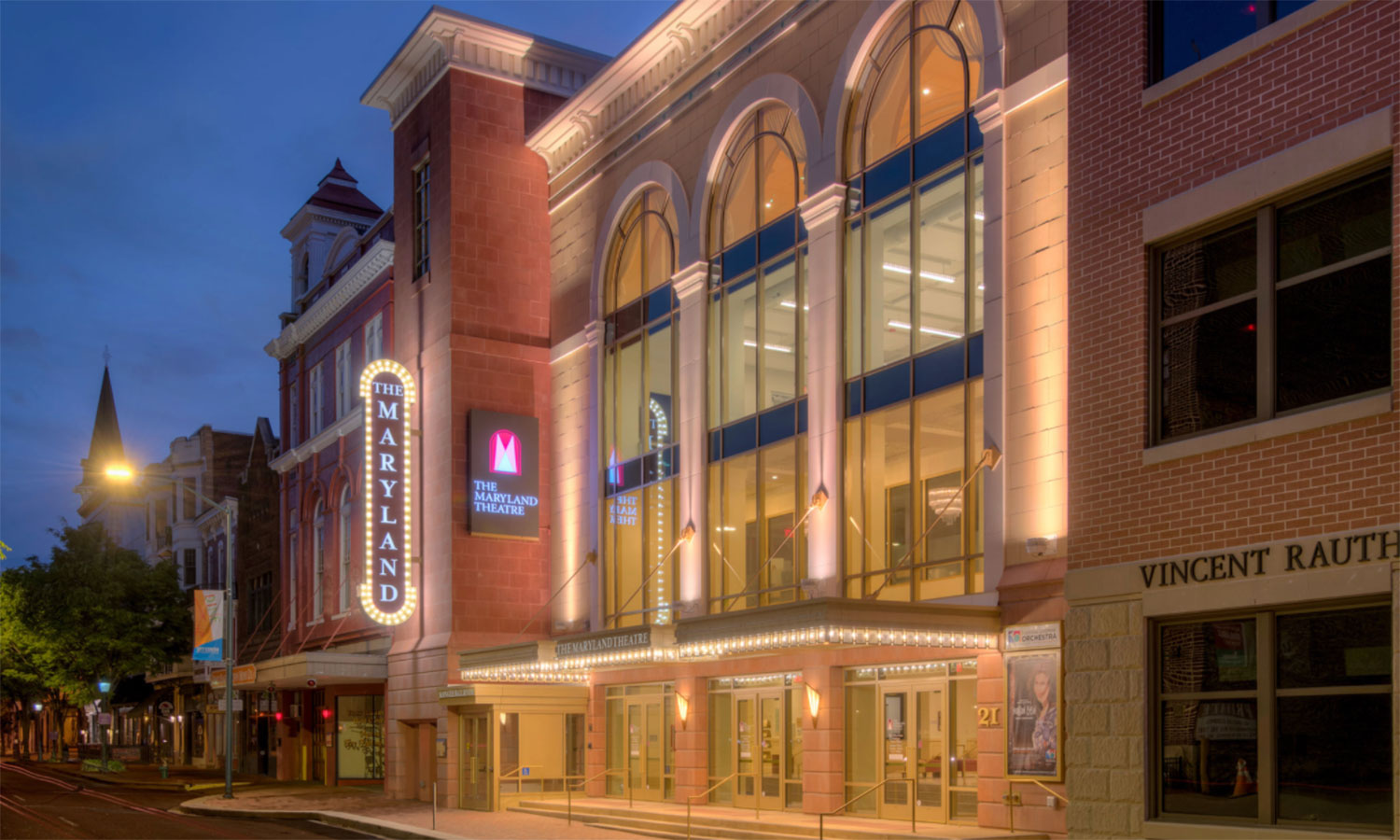 The building was designed by a local Hagerstown man named Harry E. Yessler along with Thomas W. Lamb of New York, who is responsible for working on The Hippodrome Theatres and Madison Square Garden. The five-story theatre hosts over 200 private events and performances each year. 
WHERE TO EAT
Toasted Goat Winery—Frostburg, MD
Those looking to celebrate the season with the flavor of local wine need only head to Toasted Goat Winery in downtown Frostburg. The grapes used to create their sweet and dry options are grown 45 minutes away in Keyser, West Virginia.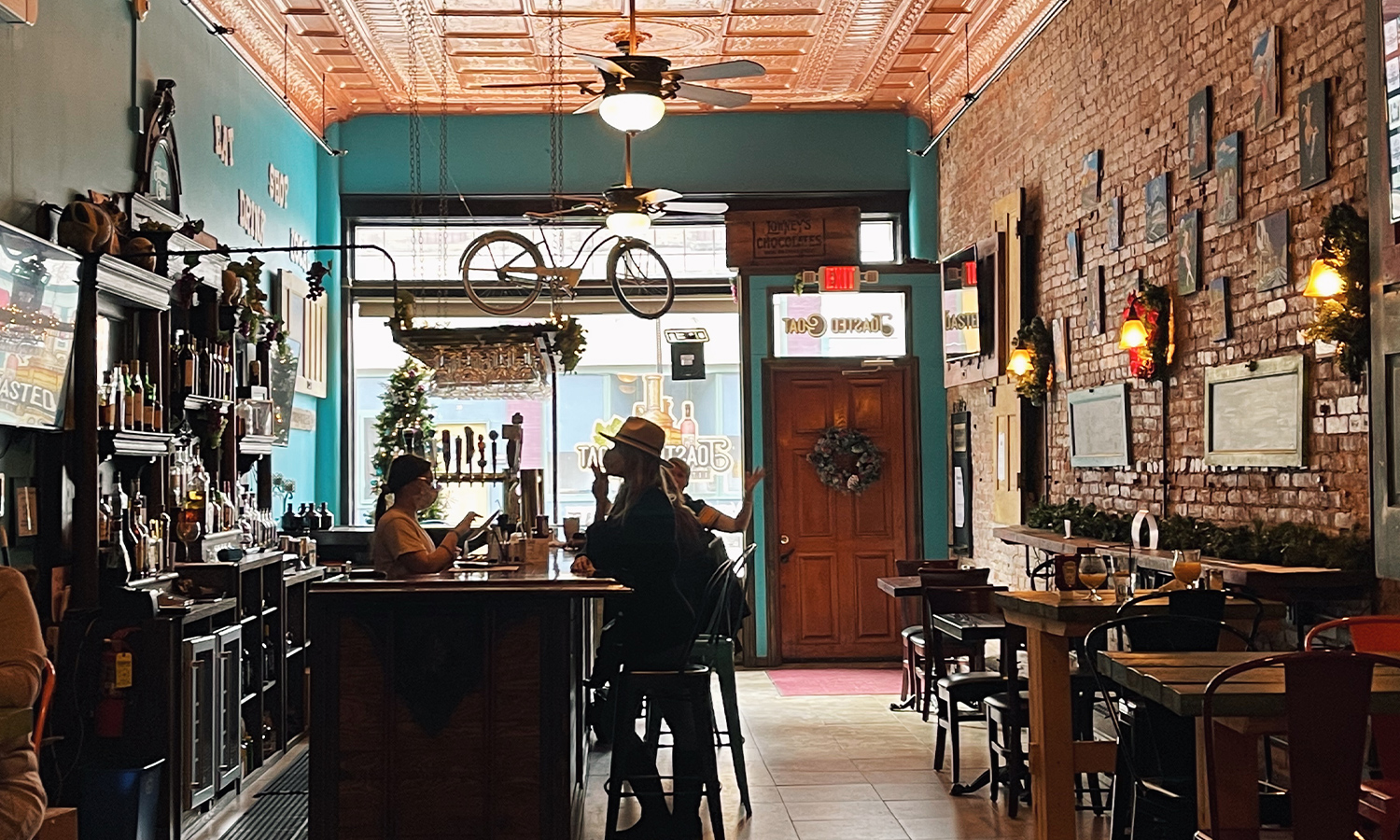 Housed in the historic Hotel Gunter—an iconic Frostburg facade built in 1897—Toasted Goat Winery also offers a selection of craft beer, reasonably priced dinner entrees including maple-glazed salmon, and brunch every Sunday.
Puccini Restaurant—Cumberland, MD
The state of Maryland's rich history lends itself to modern-day use of the buildings of yesteryear. Constructed in 1818, the historic Hinkle House served a brief time as a Civil War hospital, but as of 2006, it's home to Puccini Restaurant and its wood-fired pizza. From a burger topped with arugula and goat cheese to a classic pepperoni pizza, Puccini offers flavors for the whole family. Guests can cap off the night with a seasonal cocktail while admiring Western Maryland's 19th-century architecture. 
Capital Region
THINGS TO DO
Take a Hike in Frederick County—Thurmont, MD
Near Thurmont are two of my favorite Maryland state parks: Catoctin Mountain and Cunningham Falls. They're so close to each other it would be easy to explore parts of both in one day. Late fall is the perfect time to enjoy a long walk through the Maryland hills, as the weather is cool, and the leaves may still show some color—whether on the trees or the ground. In Cunningham Falls, Lower Trail is an easy half-mile hike to see the largest cascading waterfall in Maryland.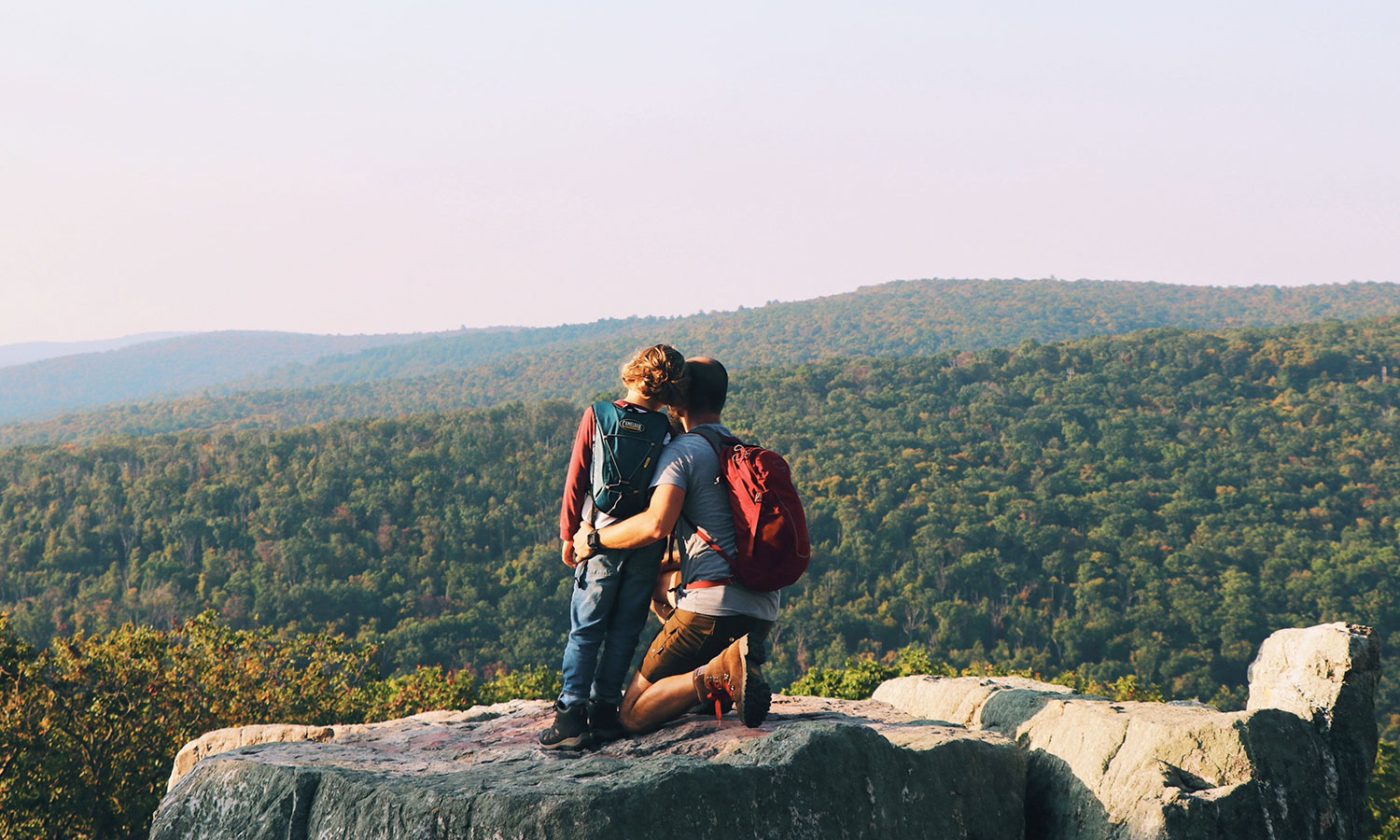 Experience beautiful views from Chimney Rock and Wolf Rock. Once the walk is through, stop by the farm market at Catoctin Mountain Orchard to pick up fresh apple varieties for the holiday's homemade pie. 
Enjoy a Drive Through the Winter Lights Festival—Gaithersburg, MD
From November 26 through December 31 (though closed on Christmas), Gaithersburg's Seneca Creek State Park puts on a memorable light show. Family and friends can ride together in a vehicle through the park's 3.5-mile winding roads to experience the spectacle, from dancing teddy bears to Santa on his sleigh.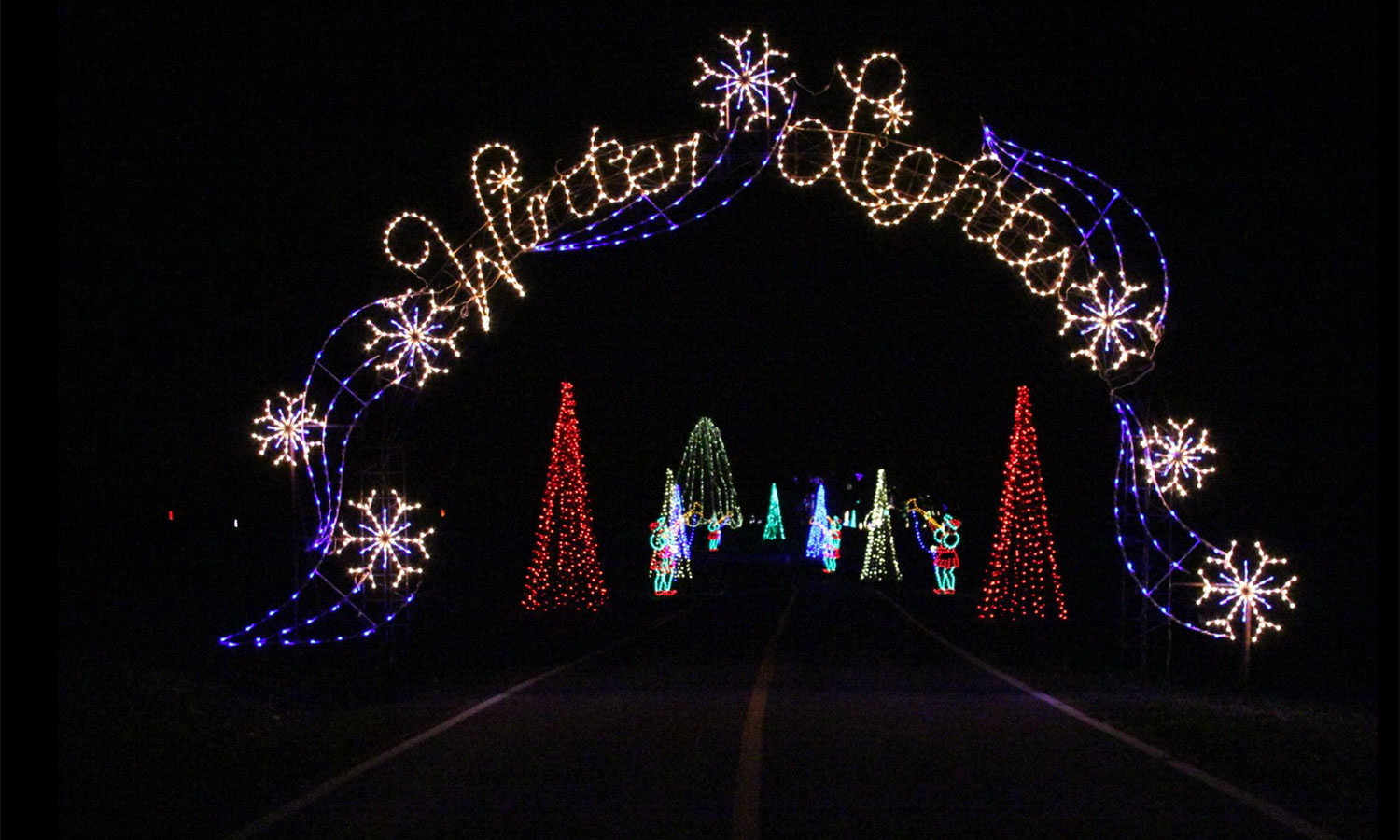 While navigating the Winter Lights Festival, cars can tune to the radio station 97.1 WASH FM to hear joyful holiday music. Tickets must be purchased in advance from the website for $15-30 per vehicle. 
WHERE TO EAT
Dutch's Daughter—Frederick, MD
For a more upscale—yet comfortable—dining experience in Frederick, head to Dutch's Daughter any night of the week. (The restaurant even offers a buffet on Thanksgiving Day.) Choose a surf-and-turf entree featuring steak with crab or lobster, and don't skip out on the peanut butter pie!
NuVegan Cafe—College Park, MD
NuVegan Cafe is a family-owned restaurant featuring six locations across the region, including Baltimore, but it calls College Park home in Prince George's County. All food found at NuVegan Cafe is 100 percent vegan, but it's often organic where possible, and they can accommodate gluten-free diets upon request.
Served in a casual, cafeteria-style environment, NuVegan gives diners the option to try its mac and cheese, crab cake, and even the jumbo cinnamon rolls. Whether guests are new to vegan food or well-versed in the lifestyle, the restaurant promises to provide something for everyone. 
Central Maryland
THINGS TO DO
Inner Harbor—Baltimore, MD
Inner Harbor is an iconic Maryland destination—and for good reason! There's tons of fun to be had for all ages, from the ice rink (through January) to the German Christmas Village (from Thanksgiving to Christmas Eve).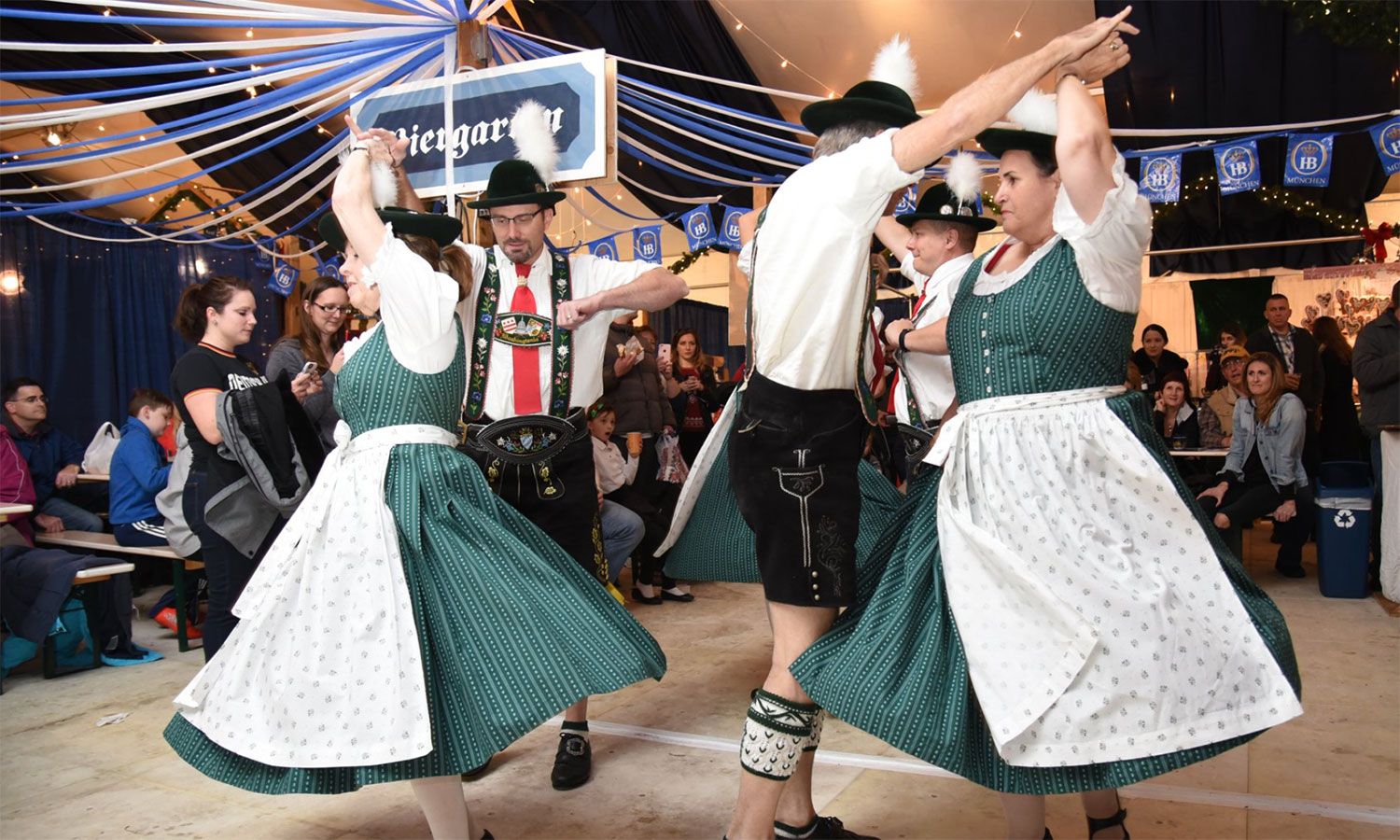 Check out the new Rash Field Park, which offers exciting playground equipment to keep the kids busy, plus gorgeous city views for family photos. If you're looking for an indoor activity, book a time slot at nearby Port Discovery Museum.
Walk the Grounds of Ladew Topiary Gardens—Bel Air, MD
Just outside of Bel Air and Jarrettsville lies 22 acres of breathtaking floral sculptures at Ladew Topiary Gardens. Lovely in every season, the gardens offer a view of more than 100 topiaries and a mile-long nature walk.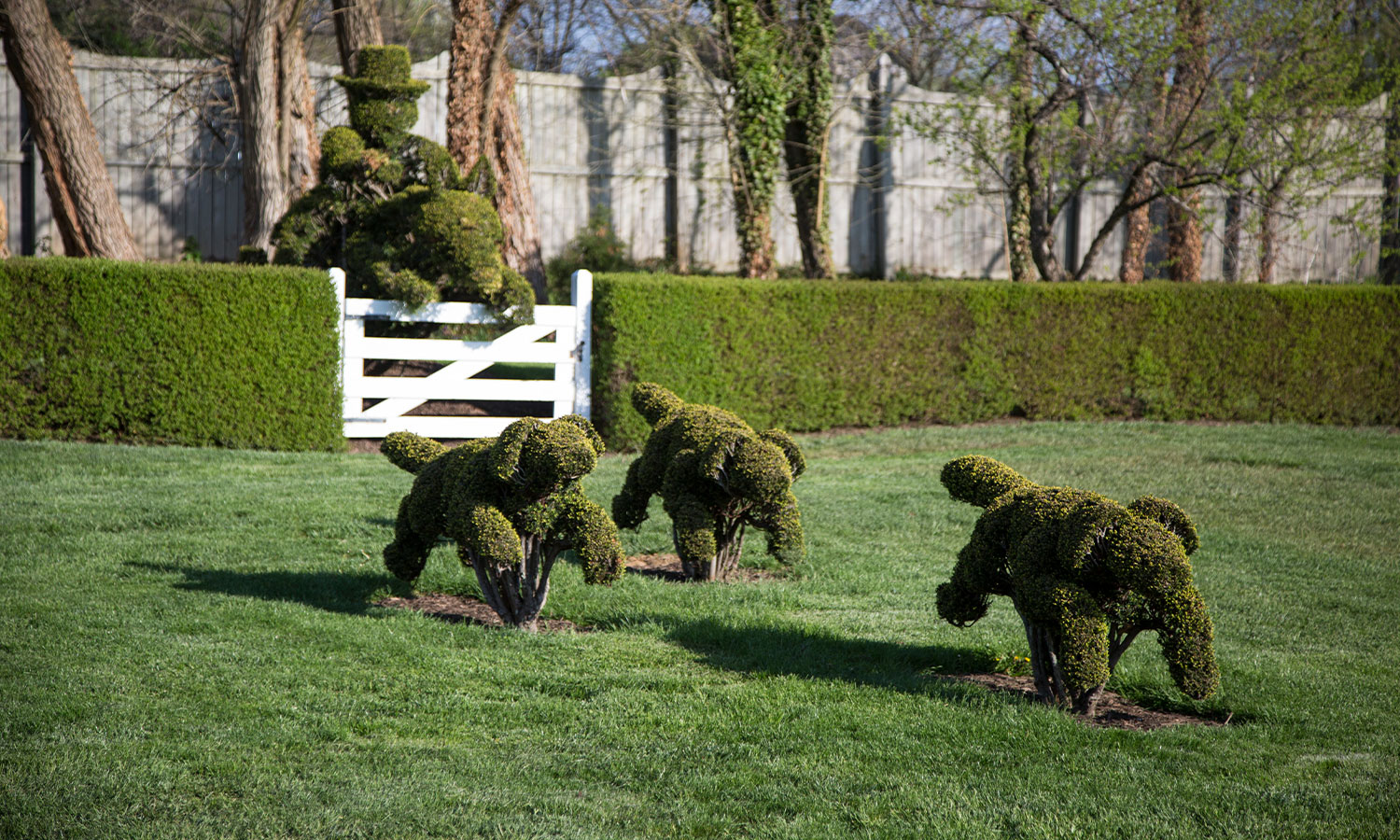 In the 1930s, Harvey Ladew purchased this farm and estate to craft formal gardens with his amateur knowledge. Ladew Gardens is considered one of the top 10 topiary gardens in the world. 
WHERE TO EAT
Cantler's Riverside Inn—Annapolis, MD
No trip to Maryland is complete without crabs and Old Bay seasoning. One of the best local experiences for this in central Maryland is at Cantler's Riverside Inn, where diners can perch on a brown-paper-laden picnic table overlooking Mill Creek and handle their crabs with or without a wooden mallet.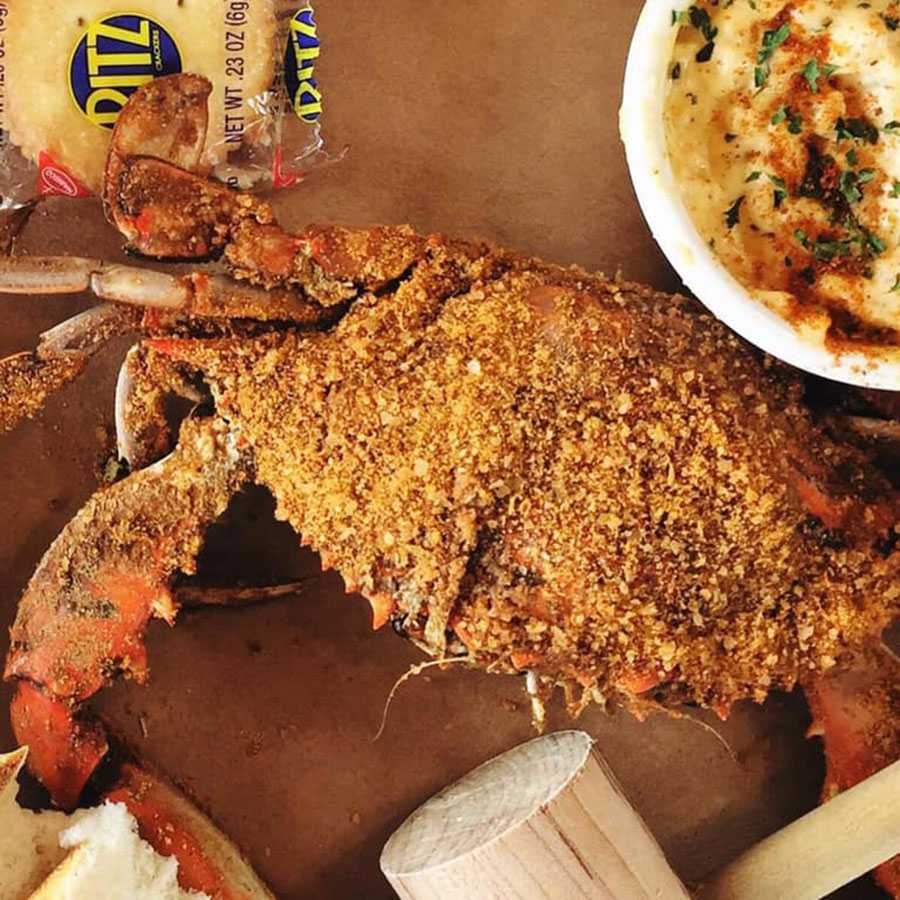 Founded by native Marylanders Jimmy and Linda Carter in 1974, guests can expect an authentic seafood experience with friendly service from locals and former Chesapeake Bay watermen.
Gertrude's Chesapeake Kitchen—Baltimore, MD
Holiday visitors can experience awe-inspiring art and cuisine by dining at Gertrude's Chesapeake Kitchen inside the Baltimore Museum of Art. Opened in 1998, Gertrude's was early to the farm-to-table trend, sourcing much of its ingredients from Maryland farms and fisheries. Visit for weekend brunch or evening dinner to discover how they prepare Chincoteague oysters and three different versions of crab cakes.
Southern Maryland
THINGS TO DO 
Dig Up Fossils at Calvert Cliffs—Lusby, MD
Calvert Cliffs State Park offers a view of the Chesapeake Bay from the perspective of prehistoric creatures—and it's open every day of the year. Discover coastline cliffs formed 10 to 20 million years ago and search for shark teeth and fossils along the sandy beach.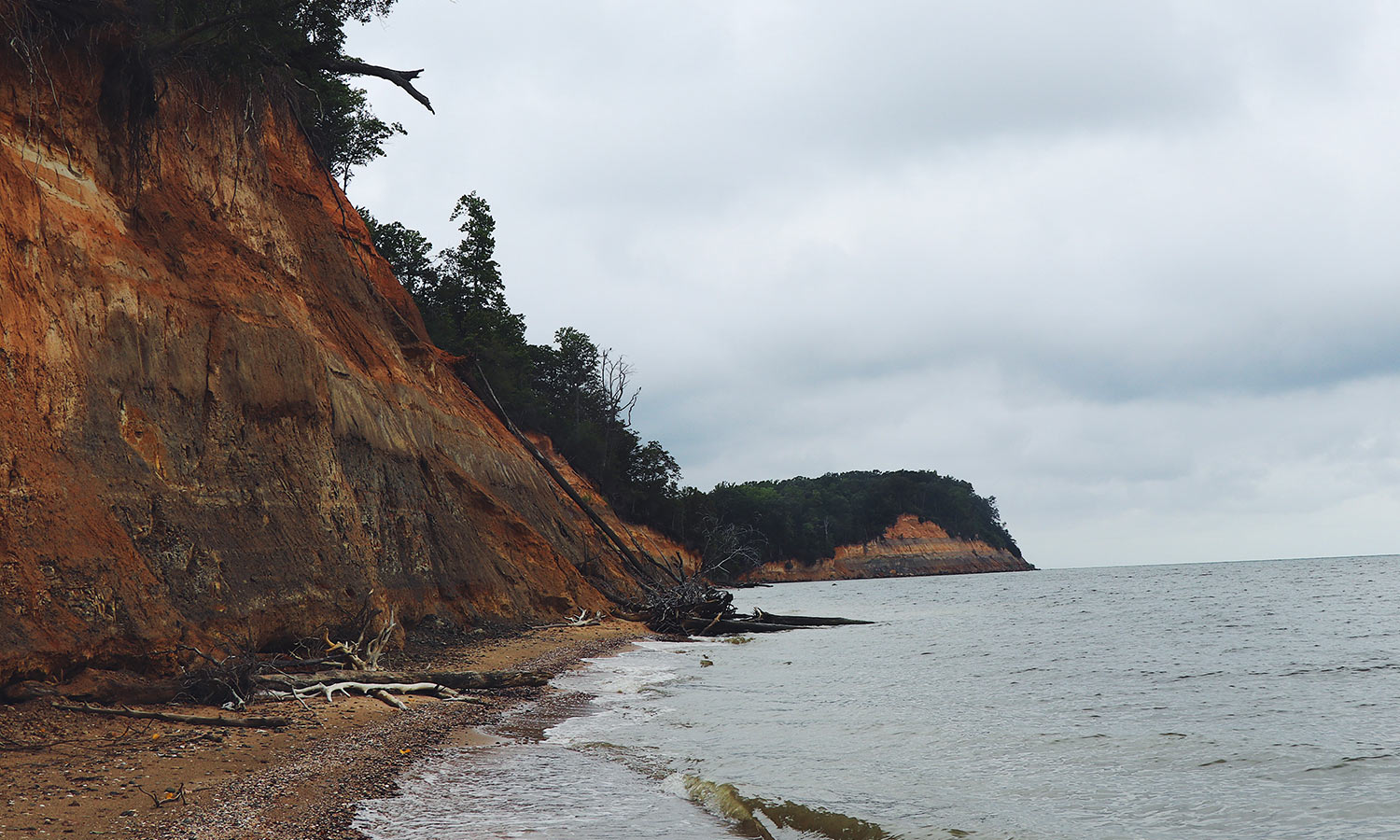 The park also offers fishing, 13 miles of hiking trails, and an accessible playground made from recycled tires—an entire day's worth of activities! 
Go Back in Time—St. Mary's City, MD
Spread over 800 acres, Historic St. Mary's City is an outdoor living museum protecting the archaeological importance of one of the first colonial settlements in America. Visitors can explore the beautiful brick chapel of 1667, learn more about the fight for freedom by the Africans enslaved at Brome Plantation, and step aboard the Maryland Dove, built to represent a medium-sized cargo ship that would have accompanied the first colonists.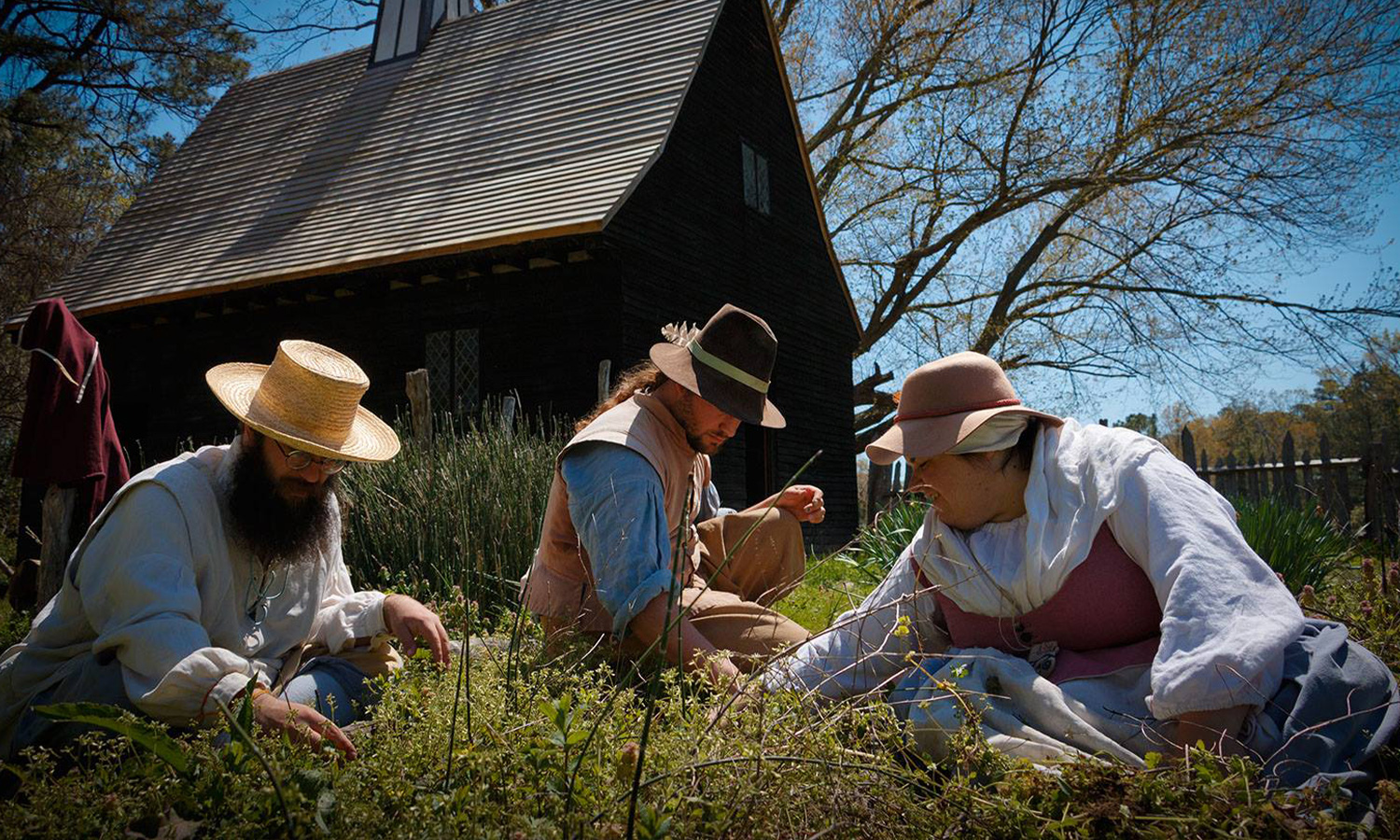 Historians at St. Mary's City also study Indigenous People groups, including the Piscataway. Designated a National Historic Landmark in 1969, St. Mary's City is a testament to life in tidewater Maryland for nearly 10,000 years. 
WHERE TO EAT
The Charles—La Plata, MD
The Charles sources ingredients from its parent company EatWell Natural Farm and other nearby purveyors like Hancock Family Farms. As the weather cools, diners will indulge in seasonal dishes and cocktails alike. Find a large selection of bourbon and a fine wine list along with craft beer at the bar.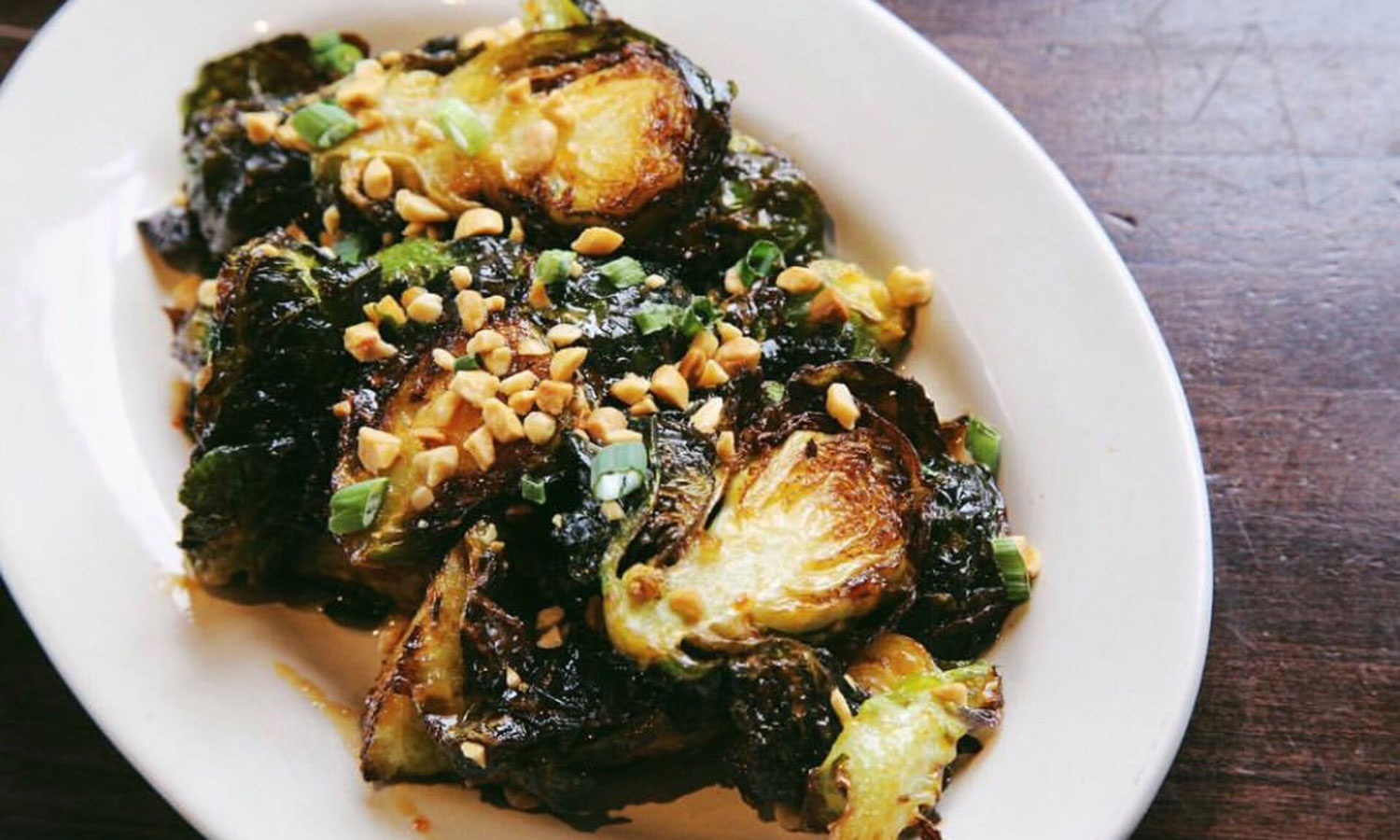 While adults nosh on steak frites, and roasted beet salad, kids will find menus fit for them, too. Don't leave without trying their Kung Pao Brussels sprouts!
The Rivah—Cobb Island, MD
Those looking to dine waterside will fall in love with the views overlooking Neale Sound at The Rivah in Cobb Island. From ahi tuna appetizers to fresh flounder fillets, guests will be able to indulge and imbibe beside the sunset. Taste the Chesapeake with the fish and chips basket made with rockfish straight from the Bay.
Eastern Shore
THINGS TO DO
Celebrate Remarkable History—Cambridge, MD
Did you know Harriet Tubman was born in Dorchester County? While inside the Harriet Tubman Museum and Education Center, located in Cambridge, guests can take in the exhibit and a short film about Tubman's life. Visitors may also work with the museum to organize a tour to view where Tubman lived nearby.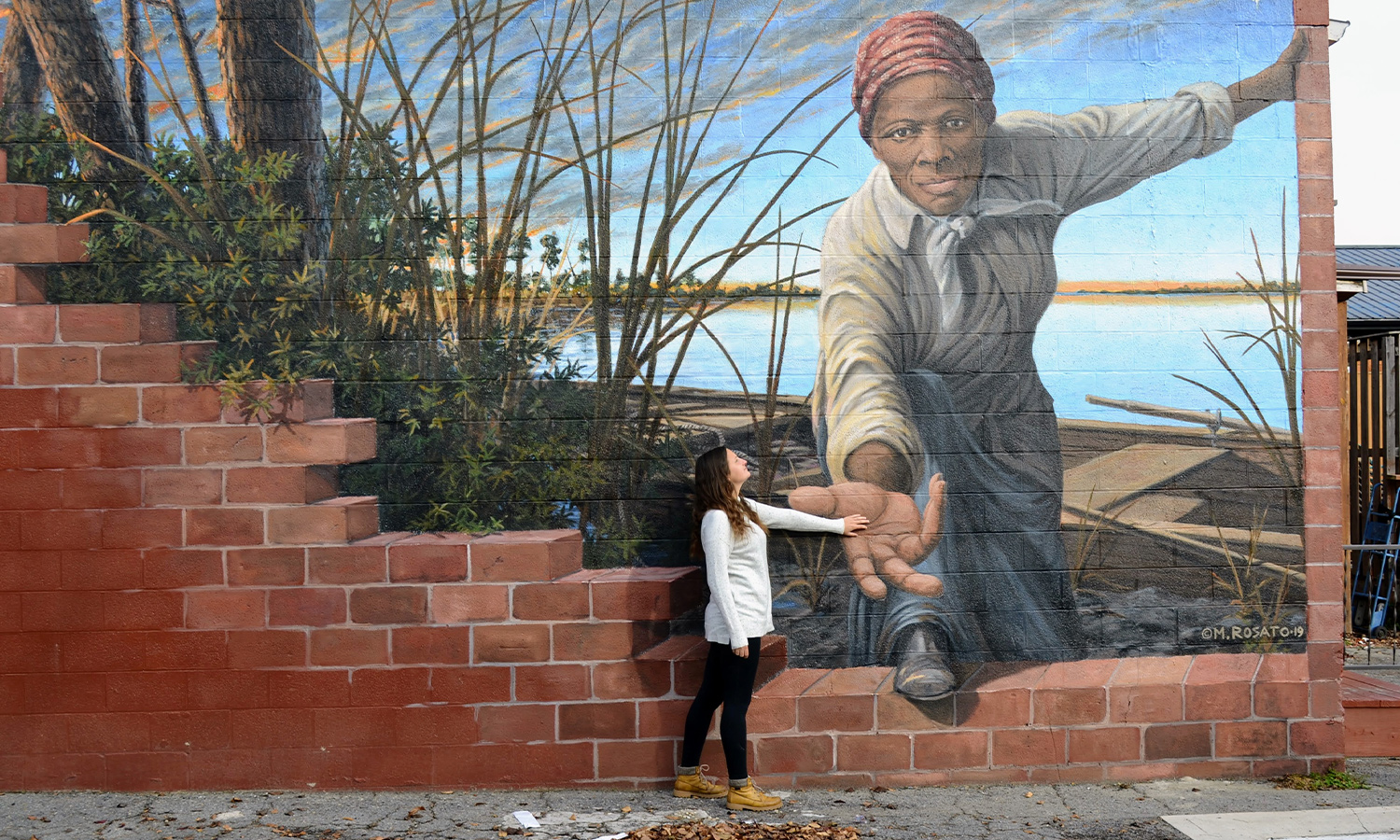 Check out the Chesapeake Mural Trail while you're there!
Meet Over 100 Animals for Free—Salisbury, MD
Located in Wicomico County, the Salisbury Zoo is recognized as one of the top free zoos in North America. Spread across 13 acres winding alongside the Wicomico River, the zoo houses creatures native to the Americas and Australia, such as wallabies, flamingos, and even bison.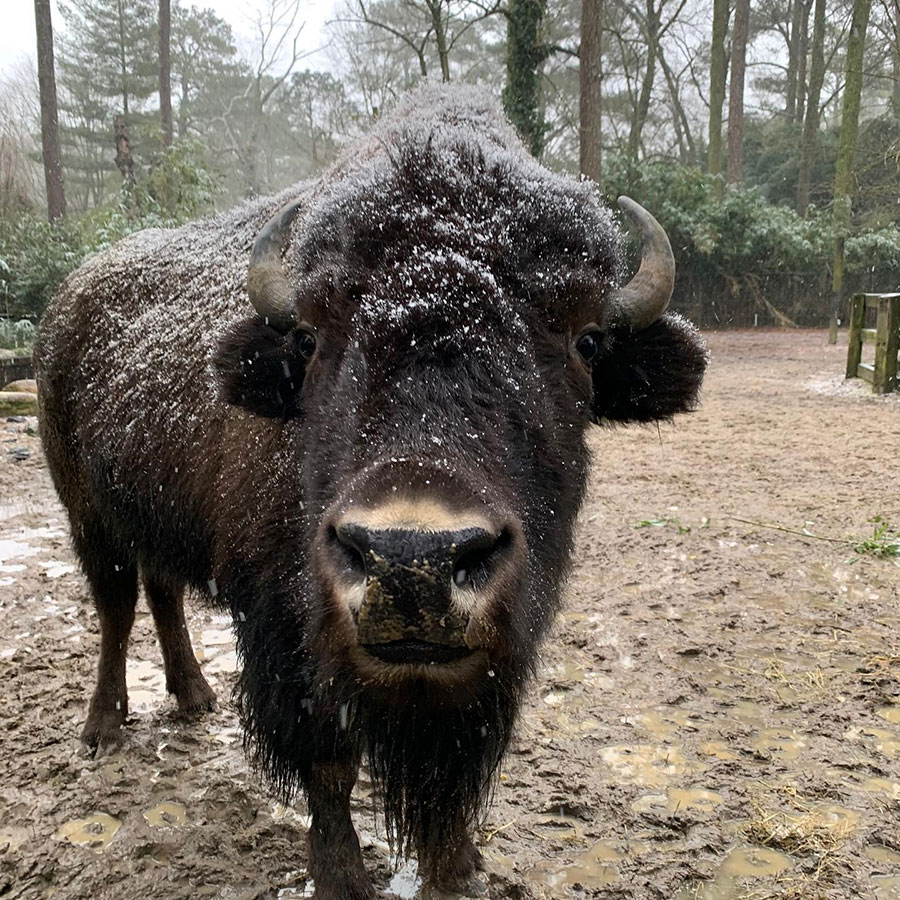 Near the zoo is a playground for before or after a fun animal visit, and all gift shop sales support the zoo's conservation efforts.
Watch Wild Horses Run Along the Beach—Assateague Island, MD
Growing up in the Chesapeake region, I was introduced to the ponies of Maryland's Assateague Island and Virginia's Chincoteague Island after reading "Misty of Chincoteague" as a child. On a visit to Assateague with my grandmother and brother, I witnessed these wild horses in real life.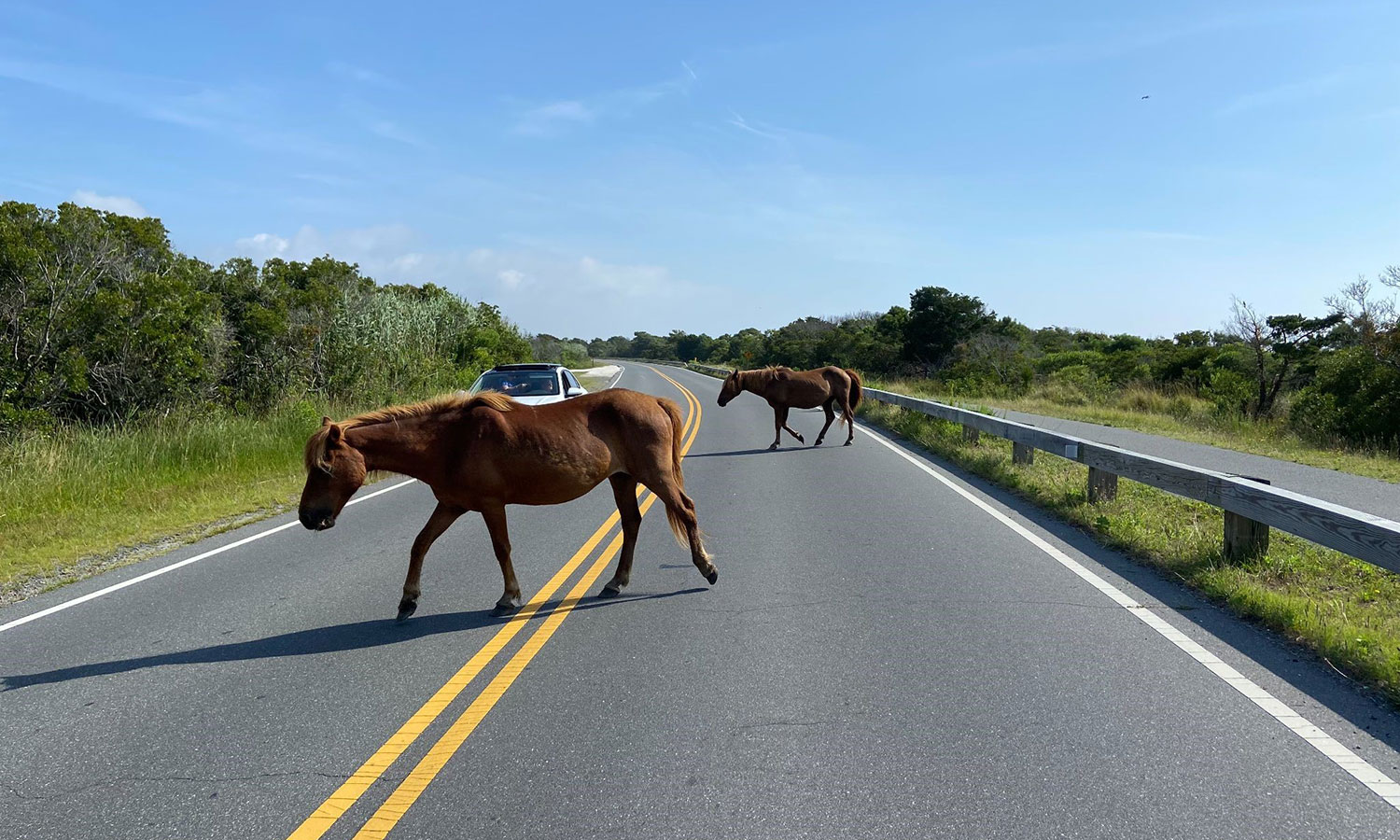 While the horses are the draw to this National Seashore, there is beauty to be found in beachcombing for seashells as well as along the marsh and forest hiking trails. 
WHERE TO EAT
Hooked—Ocean City, MD
Five years ago, Hooked began as a fresh seafood restaurant called Off the Hook in Bethany Beach, DE. It has since exploded into four different restaurants and a catering company due to its immense popularity.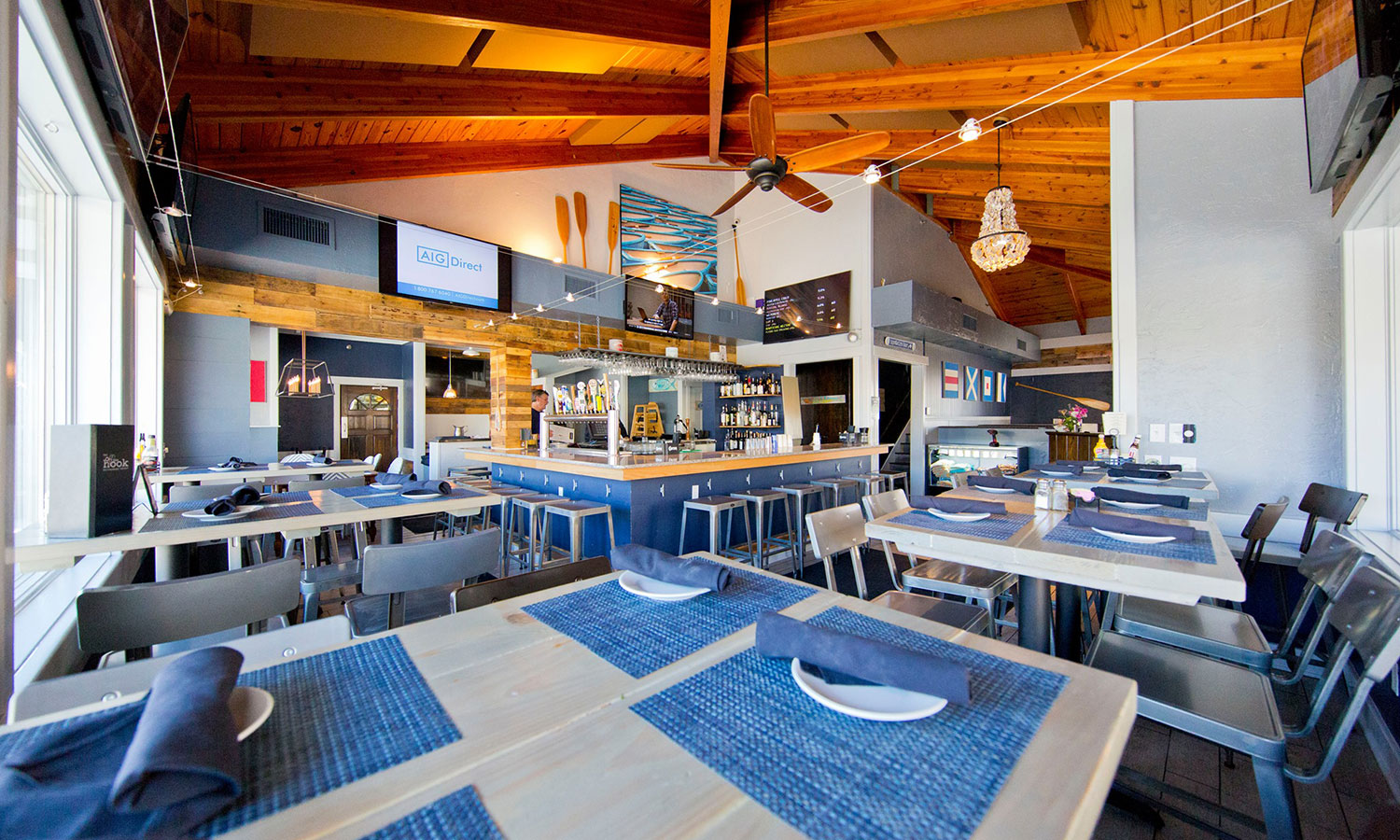 Located near 81st Street, the Ocean City restaurant offers everything from blackened swordfish to candied Chipotle wings. Cocktail lovers new to Maryland can't go wrong with ordering an Orange Crush, the region's signature drink. 
Bistro St. Michaels—St. Michaels, MD
Located in idyllic St Michaels, a town nestled between Miles River and Broad Creek, Bistro St. Michaels is run by Talbot County native Chef Doug Stewart. Trained in classic culinary techniques, Stewart's menu offers indulgences like roasted bone marrow and oyster pot pie.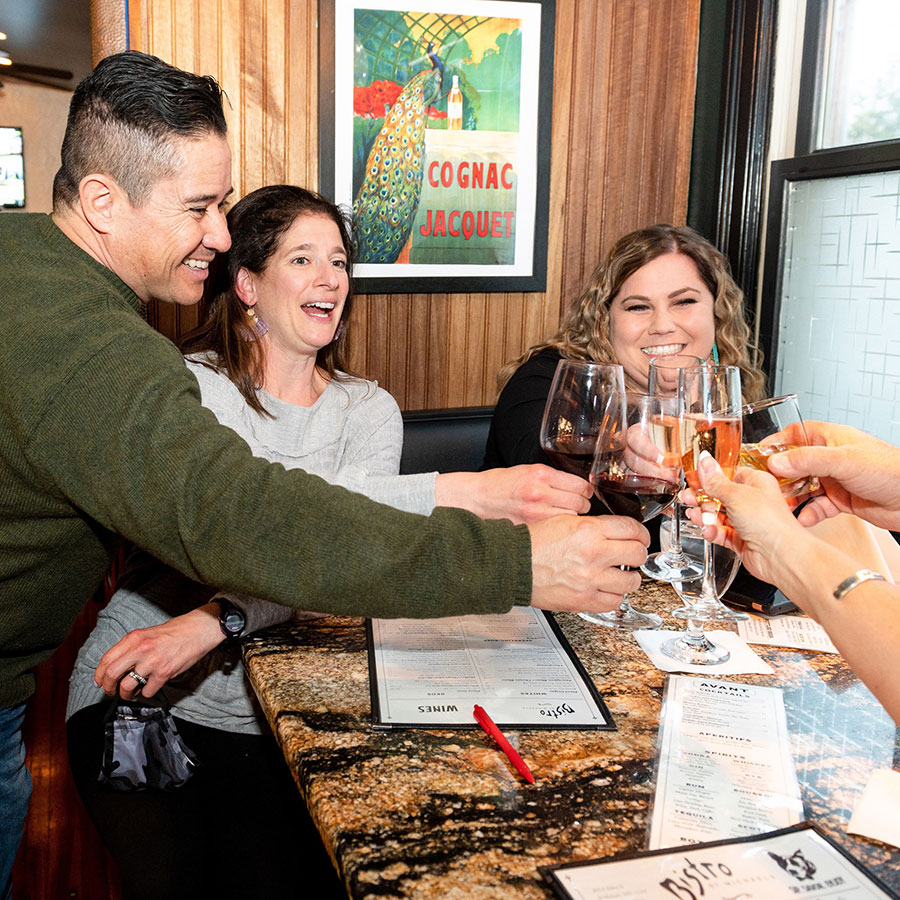 Pair dinner with a wine selection from the extensive menu or choose a seasonal craft cocktail as an appetizer. 
---
Lead Photo: Christmas Village in Baltimore
Bethany Turner is an avid road tripper and part-time freelance writer. When she's not exploring country roads and the charming pit stops that adorn them, Bethany can be found hiking in the Maryland mountains near her home of Washington, DC. For more helpful travel tips, find her on Instagram @travelwithoutaplane and on her blog www.travelwithoutaplane.com.