Old Ellicott City is a Walk-and-Shop Paradise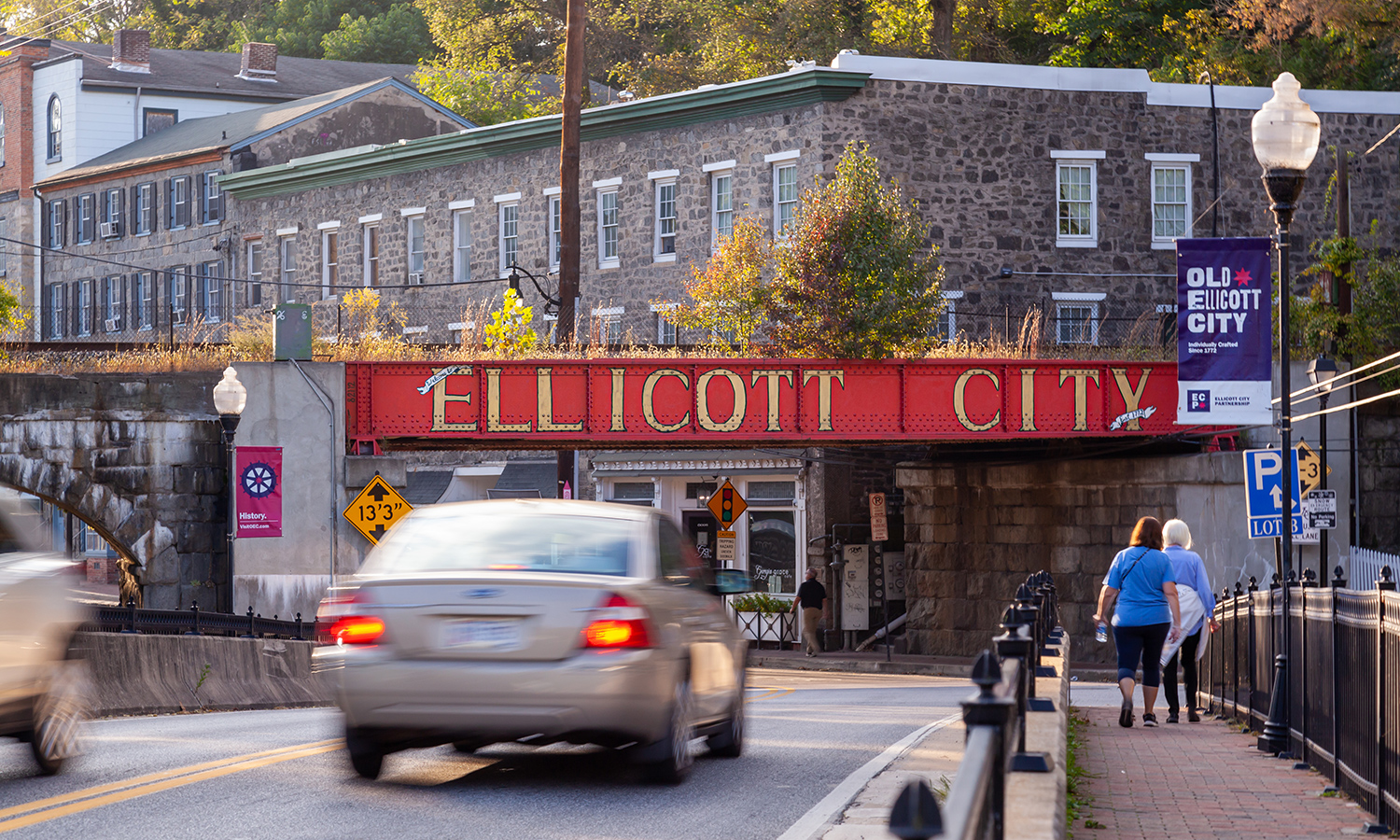 Among my most cherished possessions is a framed black-and-white route map for the Baltimore & Ohio Railroad. 
Published in Standard & Poor's in 1889, the spider's web of rail routes includes the B&O's original "Main Line" that leads westward from downtown Baltimore. Fittingly, I bought the map for $20 at an antique mall in the town that served as the first station stop on the B&O's Main Line: Old Ellicott City.
Those westbound Baltimore trains no longer stop in Ellicott City, but the historic district is a must-see destination for any serious Maryland road tripper.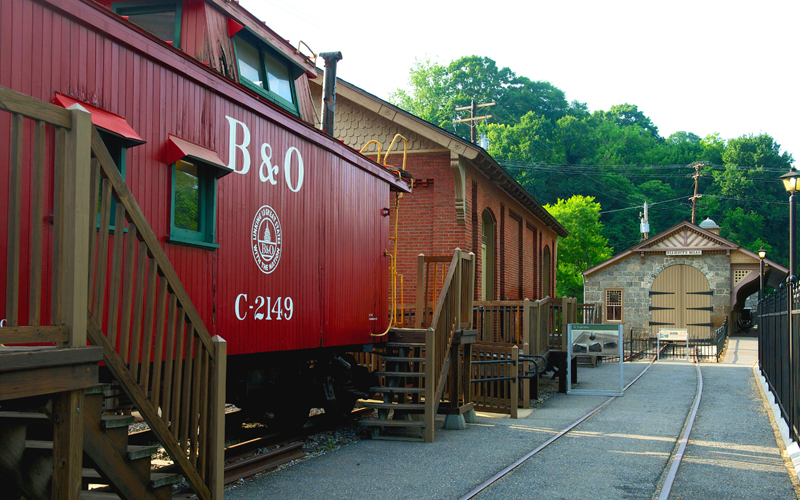 Celebrating its two-hundred and fiftieth anniversary this year, Ellicott City is older than the nation itself. Thirteen miles from downtown Baltimore, that first train trip to what was then called Ellicott's Mill occurred on May 22, 1830. And here's a stunning fact you just can't make up: Those first train cars were powered not by locomotive engines but pulled by horses. 
Completed in 1831, the B&O's Ellicott City train terminal is the oldest passenger station still standing in the United States. No longer in service, the restored building and trains now memorialize the town's early railroad history as the B&O Ellicott City Station Museum. 
Along with the station museum, the Howard County Historical Society and adorable Firehouse Museum appeal to tourists who like to keep their tours under 45 minutes. Visitors can also duck into St. Paul's Cathedral, where Baltimore's most famous native-born athlete—the Sultan of Swat himself, Babe Ruth—got married in 1914.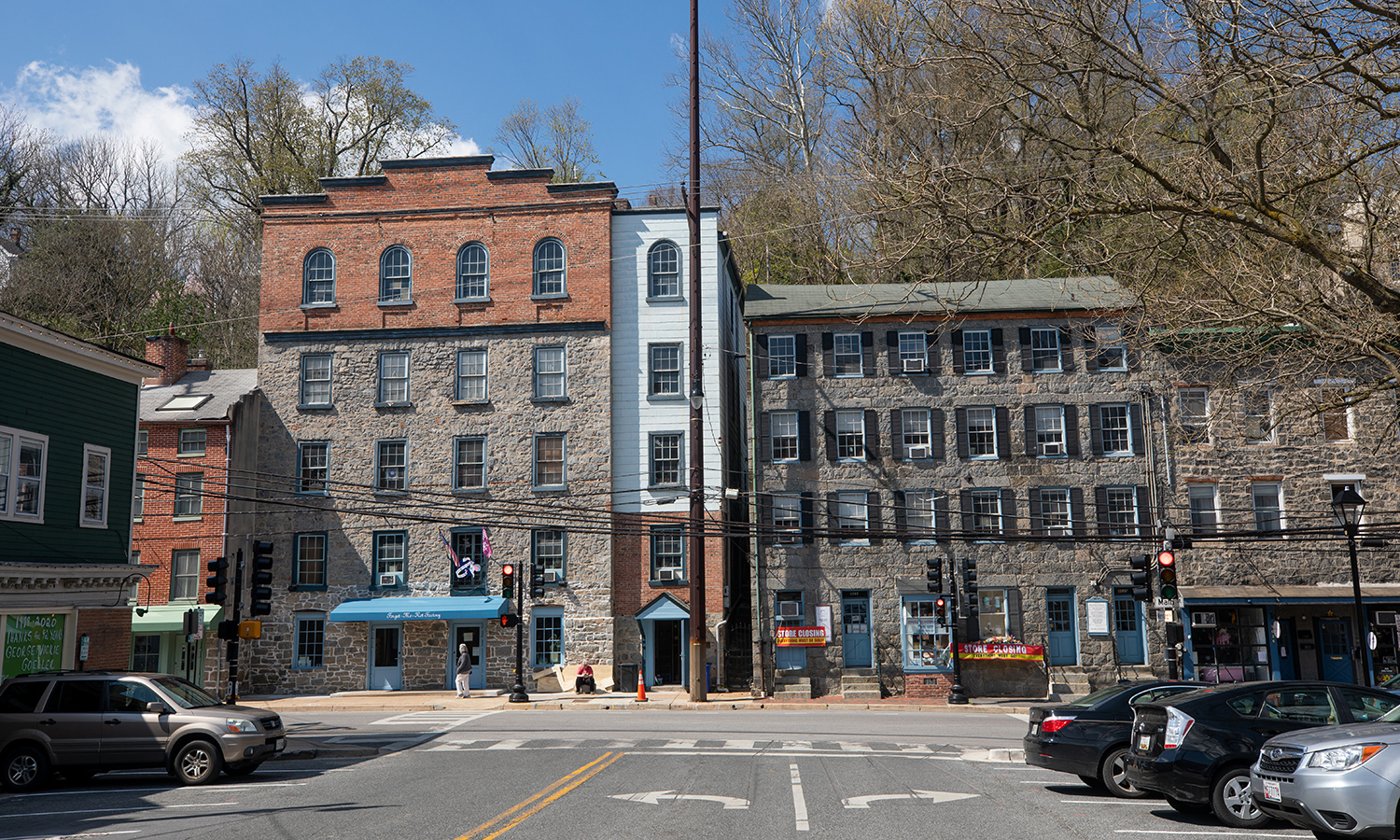 I lived in the historic district for two years after moving to Maryland in 1998. The apartment my brother and I shared overlooking Tiber Park spanned the creek below. On quiet summer nights with the windows open, we could hear the creek's trundling waters.
Ellicott City has witnessed noisier and more tragic moments, and I am not referring to the buzz of hungry window-shoppers who fill the historic district's sidewalks on nights and weekends.
The January 2000 fire tore from a restaurant kitchen through several businesses on lower Main Street. The August 2012 derailment of a CSX coal train car killed two 19-year-old women sitting late at night on the train overpass. And, of course, Old Ellicott City has had to dry out and rebound from more than two centuries of flash floods that submerged the first floor of dozens of businesses clustered closest to the Patapsco River. 
In the past decade, the devastating back-to-back floods in 2016 and 2018, followed soon thereafter by the COVID pandemic, sped the usual churn of older merchants into new businesses.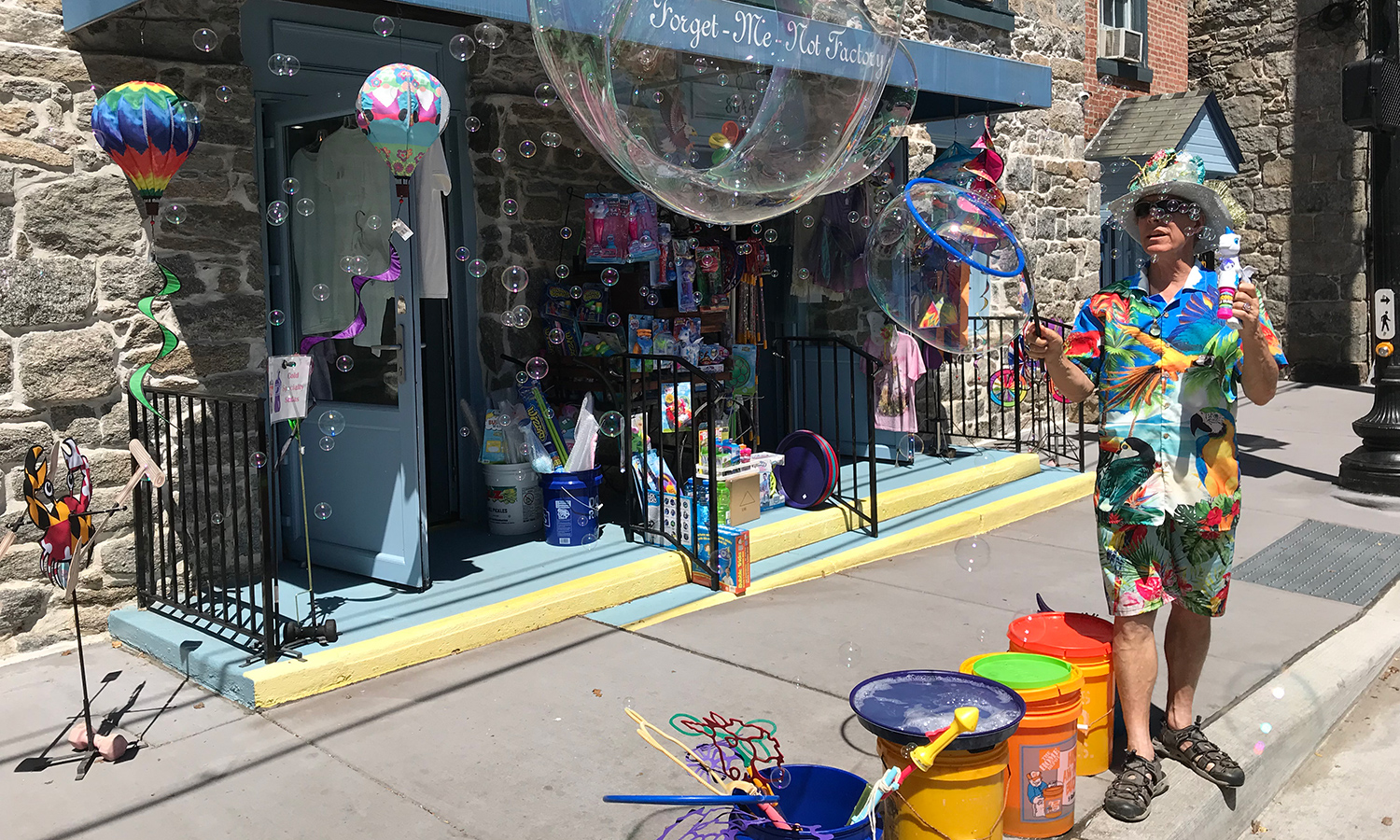 The good news is that some of OEC's dining and retail anchors survived not only natural disasters but fickle consumers. Tersiguels French Country offers foodies a farm-to-table experience amid late 19th century period furnishings. With its lively, indoor-outdoor dining areas, La Palapa Grill & Cantina continues to churn out fajitas, margaritas, and fun vibes. Barry Gibson, the owner of Forget Me Not Factory, still dons his colorful outfits and waves his giant soap bubble wand for smiling kids outside his toy and magic shop. 
The Phoenix Upper Main is another survivor—well, sort of. The new Phoenix takes its name from the now-closed Phoenix bar perched at the corner of Main Street and Mulligans Hill Lane across from the B&O station museum. 
Opened in 1979, the original Phoenix was among the legendary dive bars in the Old Line State. After one flood too many and the pandemic, its closure in April 2020 hit longtime locals hard. 
Mark Hemmis, who ran the original Phoenix, carries on that tradition at Phoenix Upper Main. The chalkboard that greets patrons on the main floor of the three-story microbrewery and bistro lists the new Phoenix's onsite-brewed beers available on tap. Wash down their cream of crab and corn soup or yummy rockfish tacos—and your fondest memories of the original Phoenix—with a cold pint of their PHX lager. 
With the old Phoenix gone, Ellicott City's best surviving locals' bar is the Judge's Bench, where my younger brother and I bellied up for more than a few "rulings." For oenophiles who prefer sipping to swilling, The Wine Bin is directly across the street.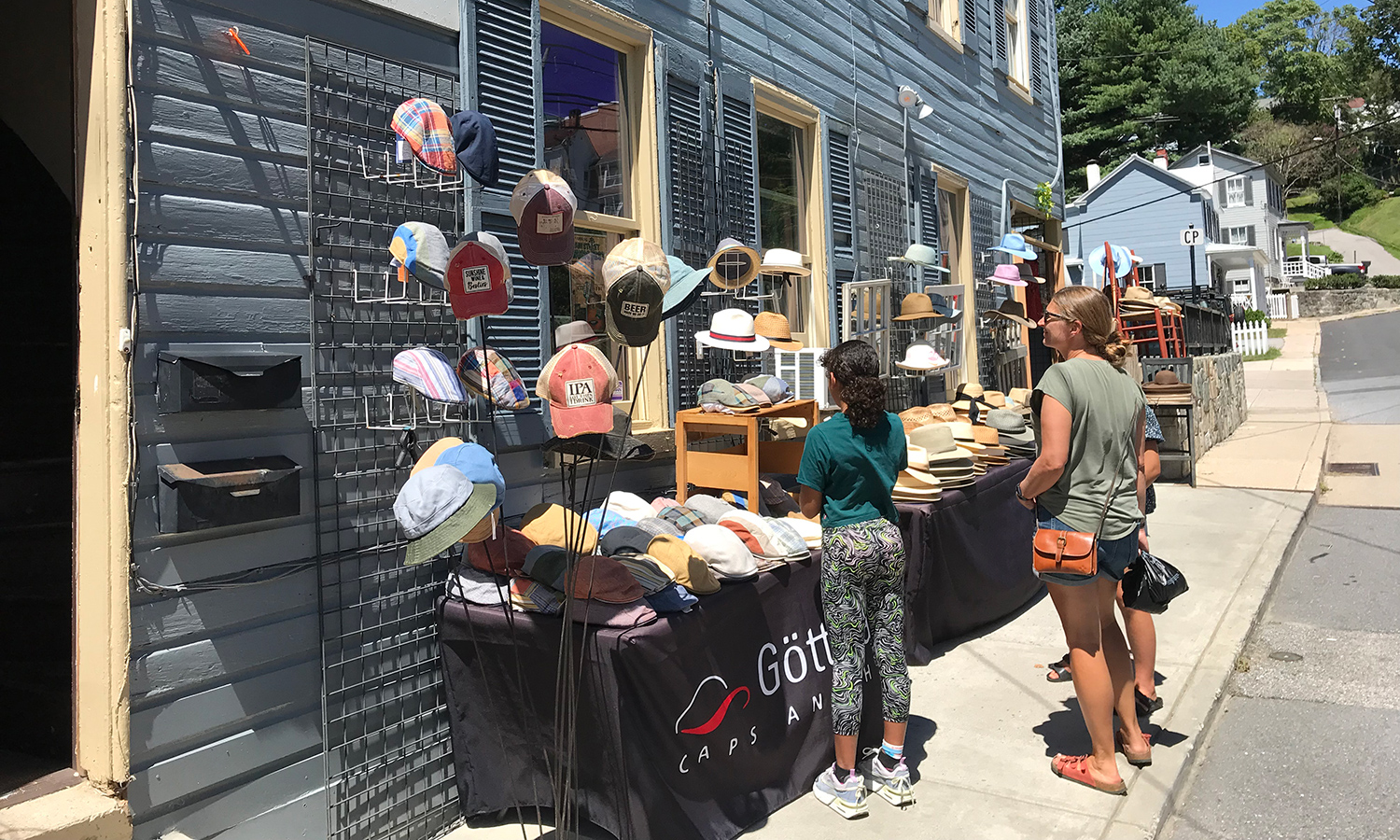 The upper half of Main Street features a row of fashionable boutiques. Women can pull together a new outfit by mixing and matching items from Lotus, Cavern Apparel, Poppy and Stella, or Sweet Elizabeth Jane. Finish off the ensemble with some custom-crafted jewelry from Hi Ho Silver or Made on Main, and perhaps a Sunflower Trading Company hat.
Many antique shops failed to survive the 2016 and 2018 floods. Taylor's and Caplan's are gone. Yet Ellicott City remains a town that lures in keen-eyed antique hunters. 
The Antique Depot is the last remaining multi-vendor antique mart. If you can't find what you're looking for there, you might snag a rare find around the corner in the Tiber Park alleyway from Ed Crowl's Wagon Wheel Antiques. Ed, who turned 80 this summer, was our neighbor when my brother and I lived there. (A spotted cedar automated center-leaf table I bought from him still serves as the desk in my home office.)
To prevent future devastation, Howard County purchased the 10-building stretch on the south side of Main Street that transverses the Tiber Creek between the old Caplan's and the original Phoenix. County planners intend to create an urban park able to survive high waters in the future. As it has for two-and-half centuries, the historic district continues to evolve.
Almost every corner of Old Ellicott City's historic district offers a history lesson, a tasty treat, a refreshing beverage, or a pleasant diversion. On good weather days, arrive early for two reasons: to secure a precious spot in the town's public parking areas and to give yourself ample time to stroll leisurely through one of Maryland's best road trip destinations.
Looking to extend your stay? Check out Turf Valley Resort or The Wayside Inn. 
---
Lead Photo: Shutterstock.com
Tom Schaller is a political science professor at UMBC and freelance writer. He has travelled to more than 40 countries on all six inhabited continents. He can be reached at schaller67@gmail.com.