Fun For Everyone in Havre de Grace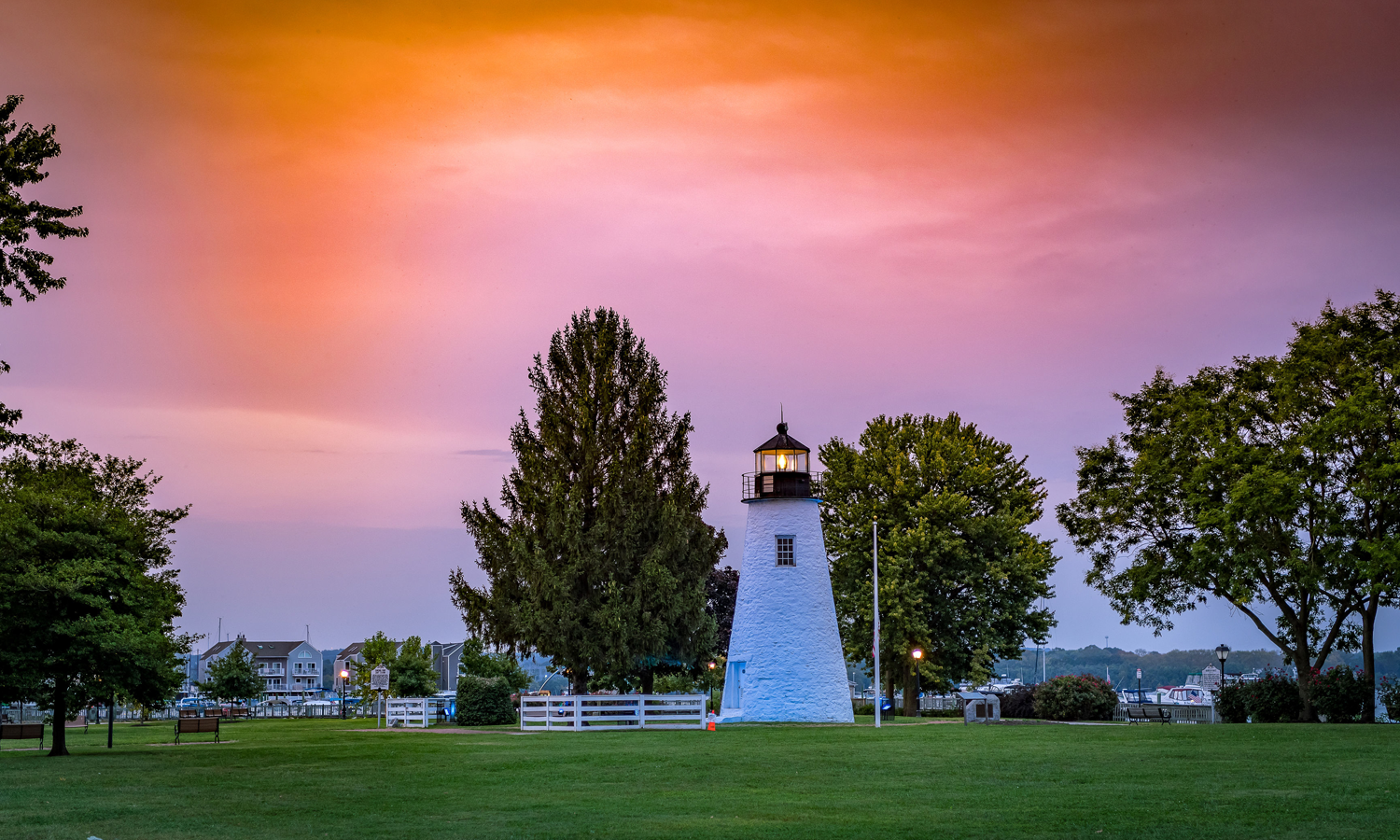 Legend has it that Havre de Grace got its moniker from an eighteenth-century French military officer currently enjoying an extended run on Broadway. Mais oui! The picturesque town perched on the banks of the Susquehanna River was named by the Marquis de Lafayette, who allegedly exclaimed "C'est Le Havre!" as he sailed past the hamlet during the American Revolution. The place reminded him of the French port city Le Havre de Grace, meaning "Harbor of Mercy," and the name stuck.
I headed to Havre de Grace on a beautiful spring day, excited to see what new delights the town had added since my last visit several years ago, and I wasn't disappointed.
About 35 miles north of Baltimore in Harford County, Havre de Grace is a great day-trip destination. As I explored, I realized it has something for everyone, whether you are a history lover, a foodie, a water worshipper, an art enthusiast, or a family looking for a fun adventure.
For the History Lovers
I spent the morning tracing the American story through town. Havre de Grace's history reaches back much farther than Lafayette and the Revolution. The land was the ancestral home of the Susquehannock Indians, who Captain John Smith encountered during his 1608 exploration of the area. The first ferry across the Susquehanna River was launched in 1695, and by 1785, Havre de Grace incorporated as a city, making it the second oldest municipality in Maryland, after Annapolis. 
The War of 1812 came right to the doorsteps of Havre de Grace in 1813 when the British burned and pillaged the town. I was familiar with this history, having worked with the local museums to document the attack during the War's 200th-anniversary commemoration. Scattered through the town are wayside signs describing both the attack and the heroic actions of Havre de Grace's citizens. At the Visitor Center, I rediscovered the remarkable miniature model of the 1813 town. Besides showing the homes that were standing at the time (based on detailed research drawn from the town records), the model includes townspeople rowing the ferry, planting the fields, and fishing, providing a detailed glimpse back in time that is rare today.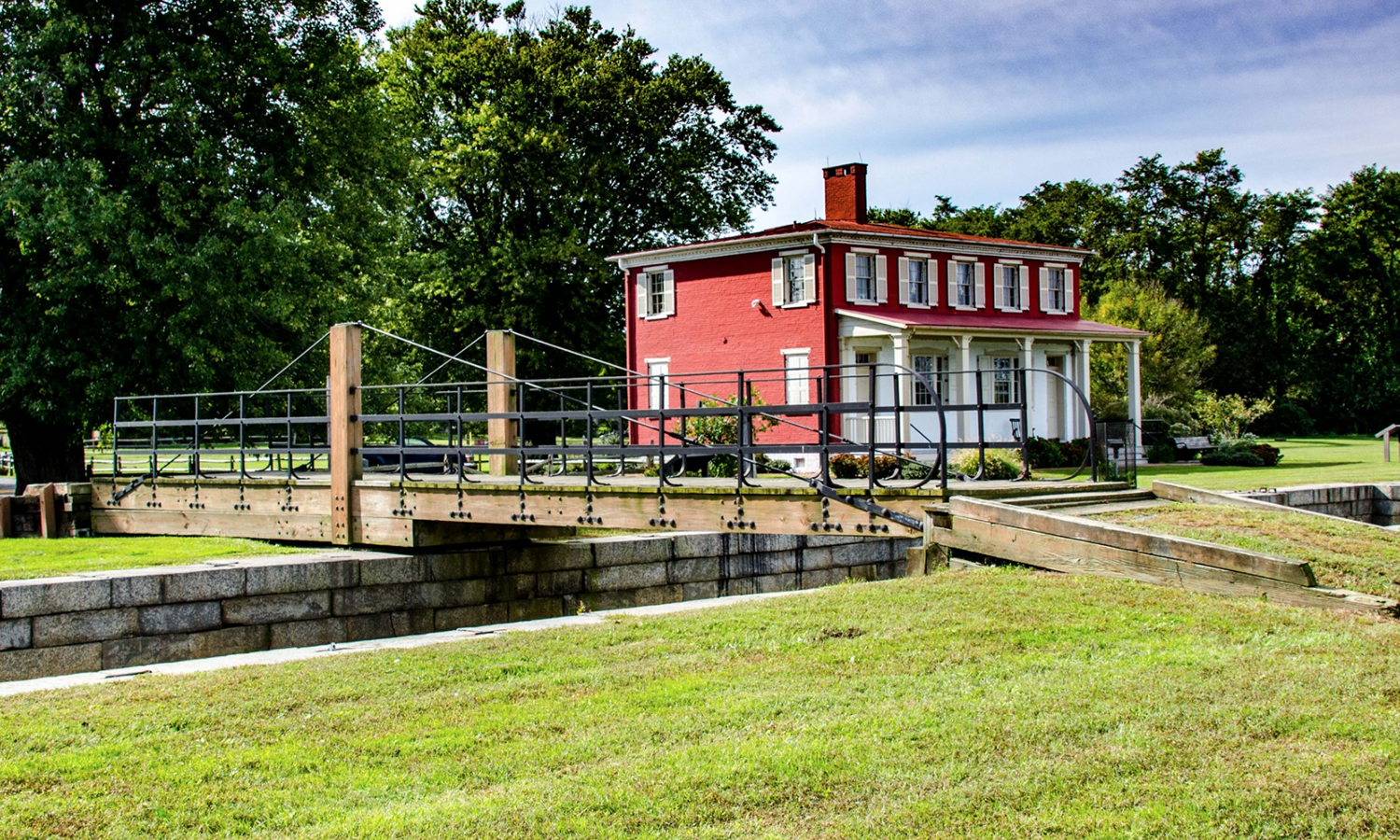 I visited the 1827 Concord Point Lighthouse and the 1840 Susquehanna Lock House, both museums, to learn more about nineteenth-century transportation. I then set out on The Lafayette Trail, equipped with a narrative brochure I picked up at the Visitor Center. A three-mile loop through the National Register Historic District, the trail guided me past historic homes and smaller outbuildings on streets originally covered in oyster shells and named with distinctly Revolutionary names – Congress, Union, Washington, Lafayette. Havre de Grace has a compelling number of historic homes of all ages – oftentimes with an eighteenth-century home standing right next to one 100 or even 200 years newer. 
For the Foodies
I had intended to have a sit-down meal in one of Havre de Grace's restaurants. A favorite of mine from past visits is the Tidewater Grille, with its fresh seafood and waterfront dock, and Coakley's Pub was hopping as I passed by. But when I saw the locals scattered at picnic tables in Millard Tydings Memorial Park enjoying the gorgeous weather, my decision was made. I bought a crab cake sandwich at the nearby Promenade Grill, found a bench, and enjoyed the river view while I ate. 
Sated, I walked down the Promenade, a mile-long waterside boardwalk that gets you up close and personal with the Susquehanna River, and then headed to the Arts and Entertainment District.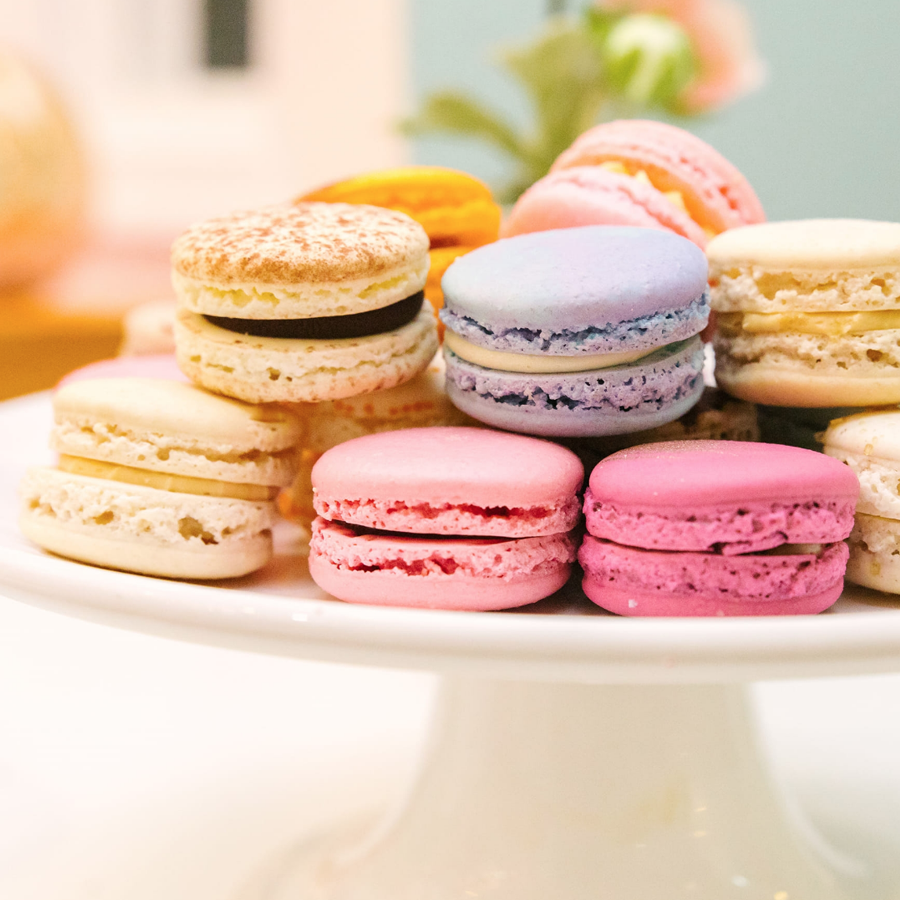 Although parking is plentiful, the entire town is very walkable, with less than 2 miles separating the north and south ends of the historic area. I was on the lookout for dessert. I found Sweet Eats Cakes, Goll's Bakery, Bomboy's Candy, and Les Petits Bisous, with their pastel displays of French macarons, but finally decided on a milkshake from the Vintage Café, a quaint old-fashioned soda fountain.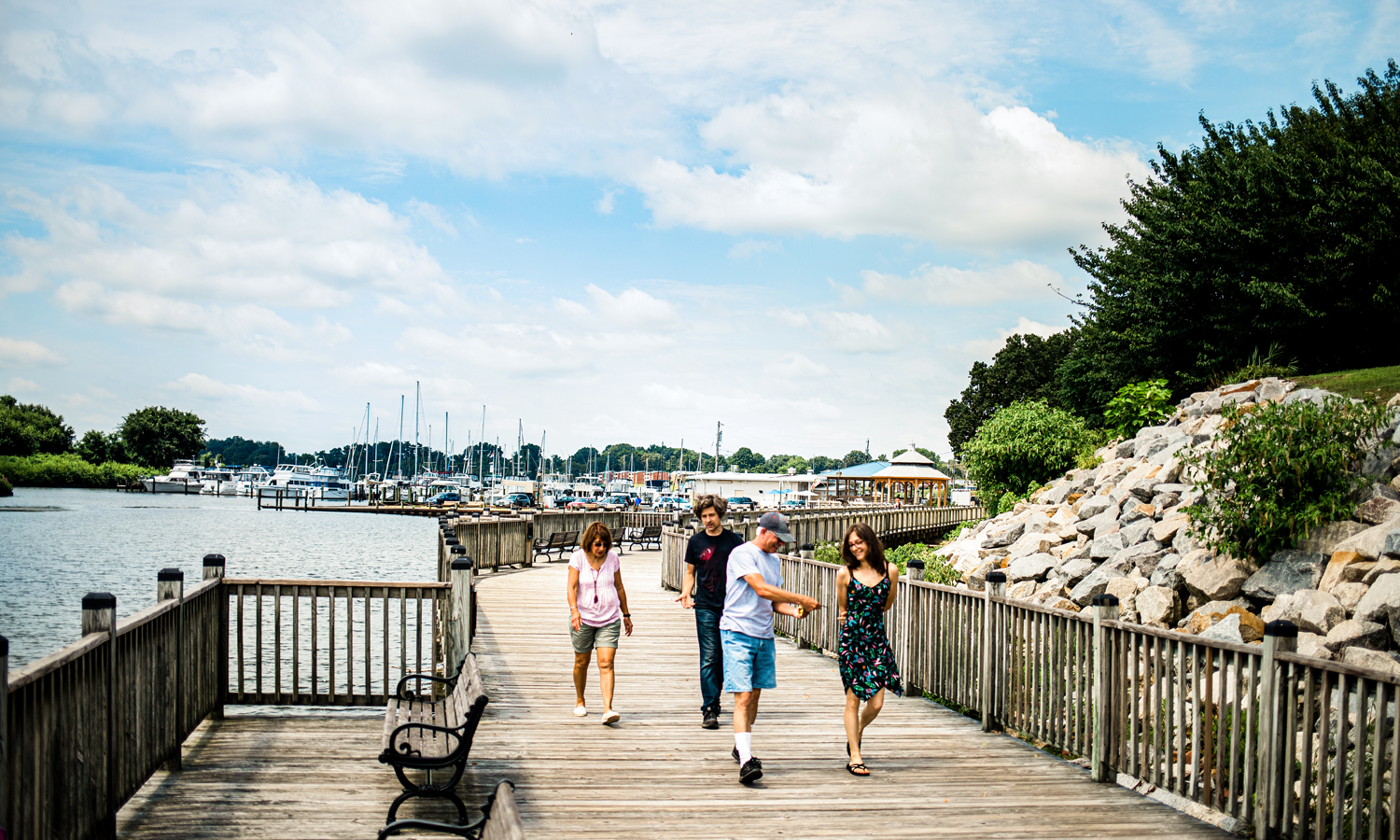 For the Water Worshippers
As you would expect for a town with miles of waterfront access, there is a maritime industry to explore. The Havre de Grace Maritime Museum tells the story of the area's rich heritage, and the adjoining Environmental Center gives visitors a closer look at the flora and fauna that depend on the Lower Susquehanna River and Upper Chesapeake Bay for their habitats. 
Fun fact: Havre de Grace is known as the "Decoy Capital of the World." The Havre de Grace Decoy Museum houses an expansive collection of Chesapeake Bay decoys. These hand-carved duck and geese figures were originally created to lure birds out of hiding for hunters, but today are considered works of art in their own right.
If you arrive by boat, you can drop anchor in one of Havre de Grace's marinas. But if you come by car, don't despair. There are a variety of ways to get out on the water, including yacht charters, kayaks, and paddleboards . The Skipjack Martha Lewis is usually docked in Havre de Grace for public sails, but is being repaired this season – she will return in 2022. I also saw folks fishing along the shoreline, so bring your gear and drop a line while you are in town.
For the Art Enthusiast
Havre de Grace's Arts and Entertainment District provides a vital, creative environment for artists and musicians to hone their crafts. There are a variety of artists' galleries mixed in with the gift boutiques, antique shops, and restaurants lining the main thoroughfare, and both The Cultural Center at the Opera House and The State Theater of Havre de Grace offer a rotating mix of live music and performing arts.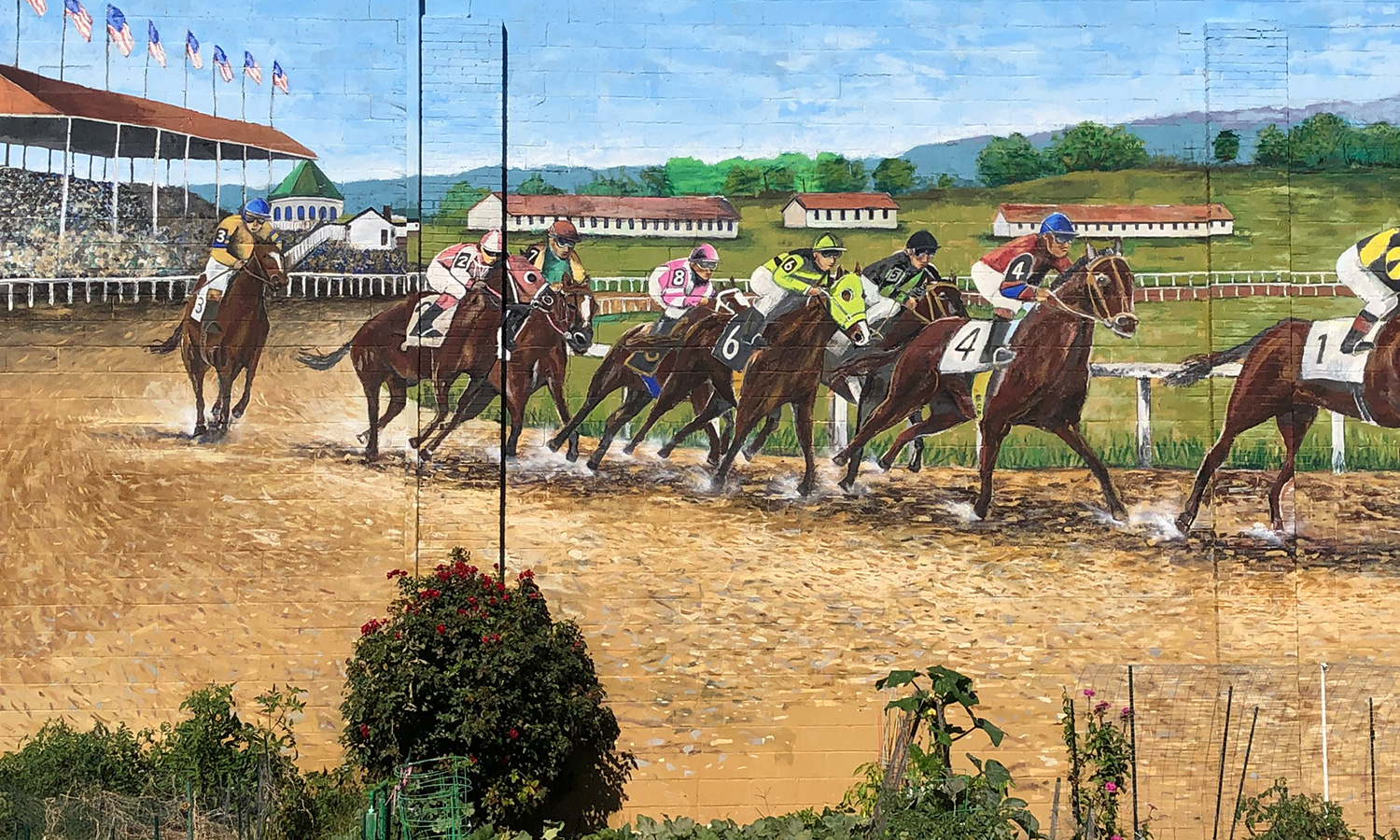 Public art dots the town, including murals that depict various facets of Havre de Grace life – The Graw race track (closed in 1951) and maritime life both figure prominently. Several pieces of sculpture can also be found, including "Big Fish, School of Fish," a cantilevered stainless steel rockfish located near the Concord Point Lighthouse, and a statue of Lafayette, who apparently dons actual clothes for the activity of the season – the high school's homecoming game, Mardi Gras, and incoming storms among them. 
If you are able, visit on a First Friday, when Havre de Grace shuts down the streets for a festival with live music, food trucks, a kids zone, and more. 
For Family Fun
Havre de Grace is a family-friendly town. For little ones with energy to burn, head to one of the local parks. There are options for both the two- and four-legged. The playground in Tydings Park seemed pretty popular with the under-10 set when I passed through – it featured a large set-up that included a plastic lighthouse tower that mirrored the real one!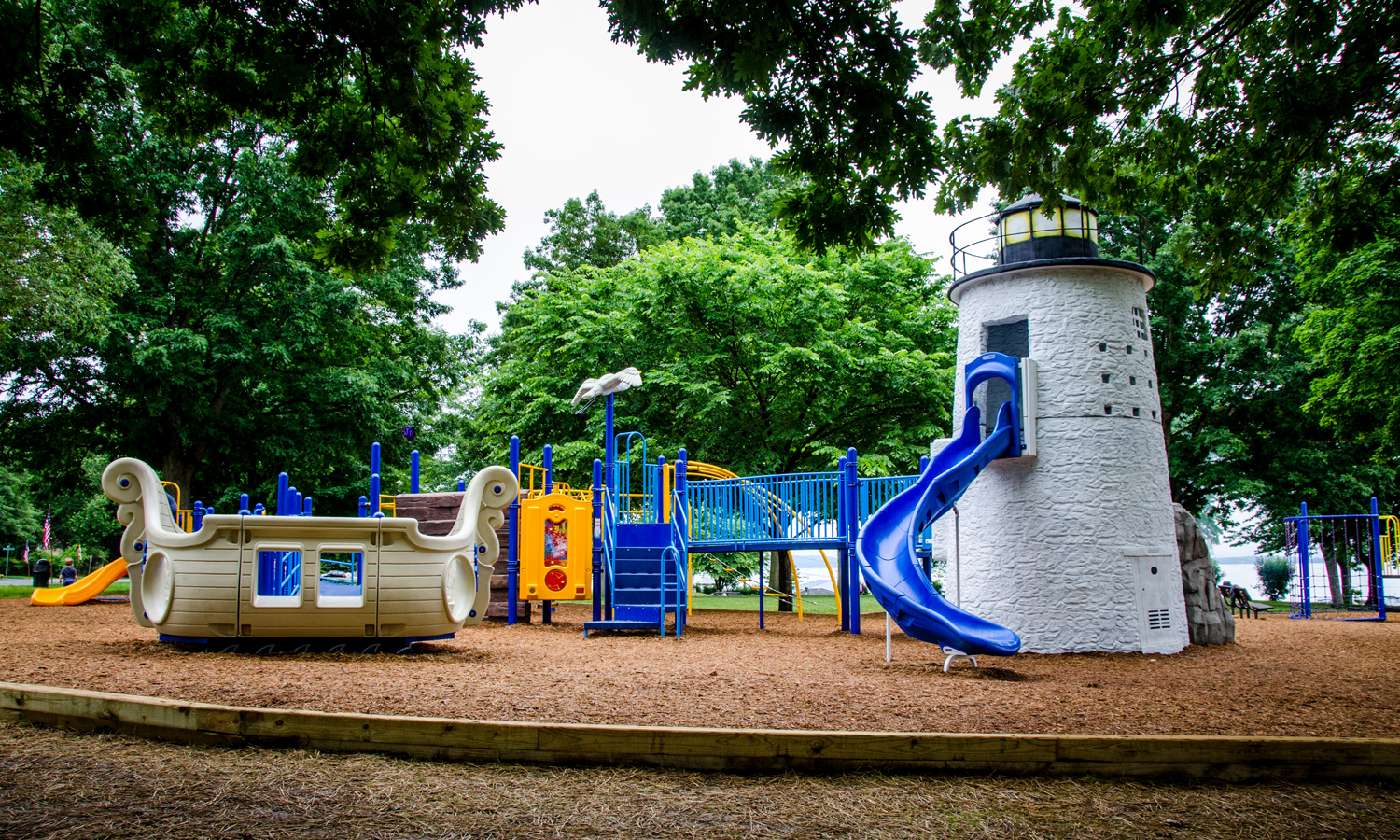 All of the museums in town are suitable for children, or you can head to the Steppingstone Farm Museum, an outdoor living history museum that portrays life in the 1880s-1920s. Both theaters in town also have offerings suitable for children on their calendars. 
For the perfect souvenir to remember family fun in the "Harbor of Mercy," head to The Toy Box at Joseph's Department Store for something unique, and then cap your day riverside with an ice cream cone or dessert from your choice of Havre de Grace's confectioners.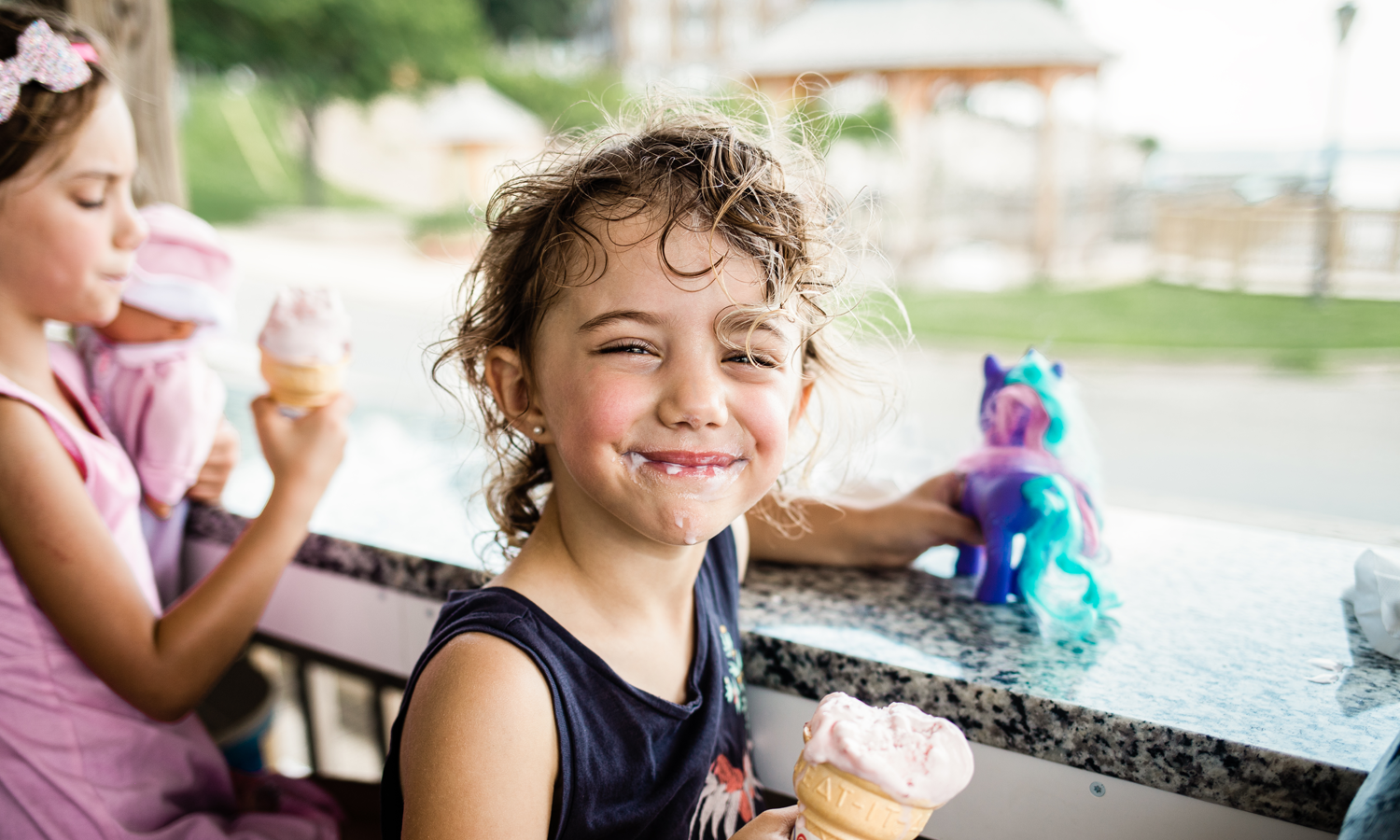 ---
Lead Photo: Malgorzata Baker Photography
Heidi Glatfelter Schlag is a marketer, history lover, and traveler who can often be found exploring museums, parks, small towns, and farms. She founded Culture-Link Communications, where she helps local nonprofits and small businesses build their brands. Heidi lives in Frederick, MD, with her husband and two dogs.