See the New Maryland Dove on Its Debut Tour of the Bay

This summer, a new traveling exhibit of Maryland's pre-colonial history is sailing to a historic port city near you! The newly constructed Maryland Dove—a replica of the 1634 merchant vessel belonging to Maryland's first European colonists—will depart Historic St. Mary's City and go on its maiden tour throughout the Chesapeake Bay. 
With its crew of seven historical reenactors, the ship will be open to the public for a free deck tour and a peek into the rich story of the Dove as it accompanied the founders of The Free State in their interactions with the complex waterways of the Bay, and its Native peoples in the 1600s.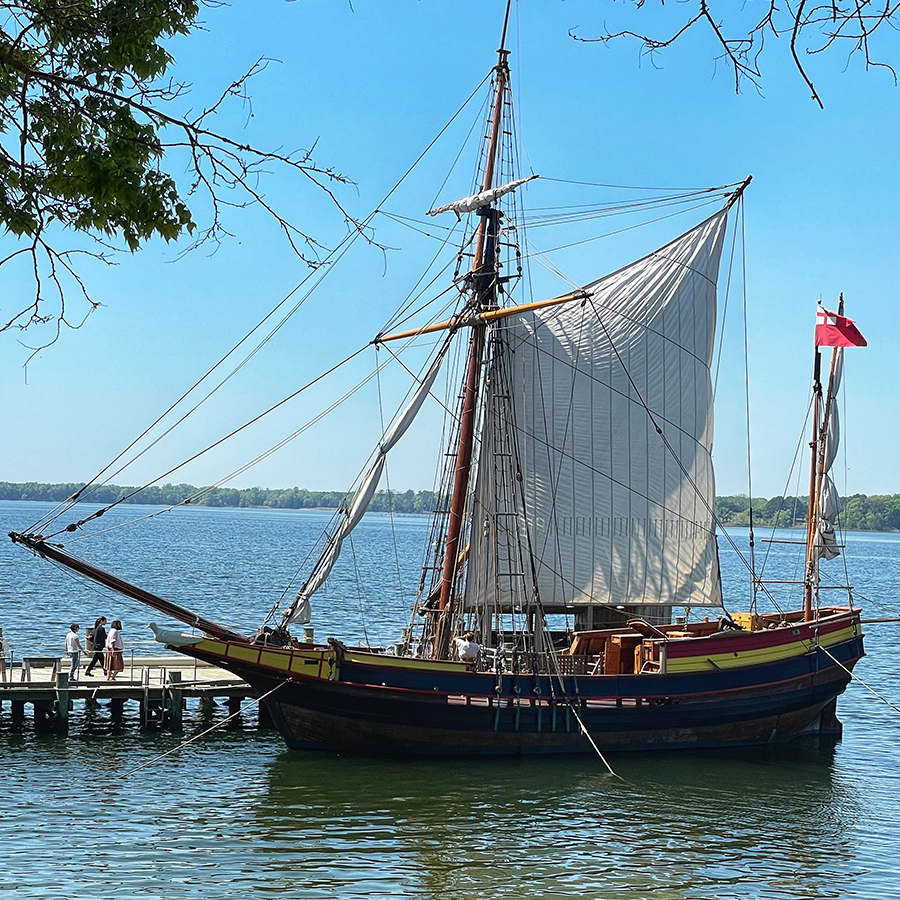 Below is the line-up for the Bay Tour's scheduled stops and ideas for exploring each heritage area port while you're there. 
Baltimore
June 20th | 10 am–4 pm
June 21st | 10 am–5 pm
June 22nd | 10 am–1 pm
For its first stop, the new Maryland Dove will sail to Baltimore's Fells Point to dock at the Broadway Pier, where visitors will have no shortage of scintillating amusements to round out their stay. As one of Baltimore's oldest neighborhoods dating back to 1763, the once-bustling shipbuilding port has several delectable temptations, all within walking distance of the Dove. Indisputably Maryland's oldest bar, The Horse You Came In On Saloon has been serving up libations to the likes of shipbuilders and sailors since 1795, but Max's TapHouse and Fells Point Tavern are also great options.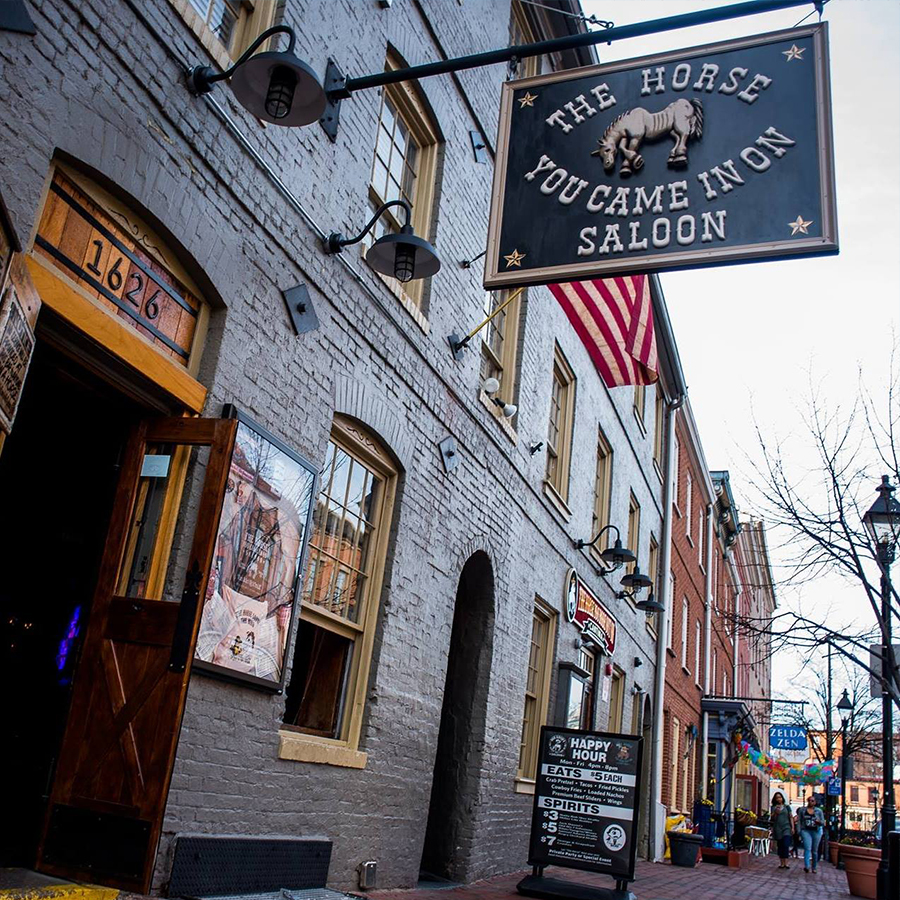 If thumbing through 100,000 vinyl records is more your spin, then The Sound Garden Record Shop is a must-see, especially if you have a record in mind you haven't been able to find. That's their specialty. Head up Thames Street for an ice cream cone at Fells Point Creamery, souvenir shopping at Zelda Zens, or a cappuccino at Daily Grind. 
There's so much to explore in Baltimore; extend your trip by visiting these places, too. 
Havre De Grace
June 24th & 25th | 10 am–5 pm
Head to Havre De Grace to see the Dove when it docks at Frank J. Hutchins Memorial Park and be in the heart of one of northern Chesapeake's brightest gems. This vibrant little city earns its claim to fame as the decoy capital of the world by virtue of its Decoy Museum, exhibiting a collection of working and decorative duck decoys that is second to none. Head to Bomboy's for some home-made ice cream and candy, or hit up the brand-new Market Street Brewery overlooking the picturesque marina on the Susquehanna River. For souvenirs, Brookbend gift shop is not to miss.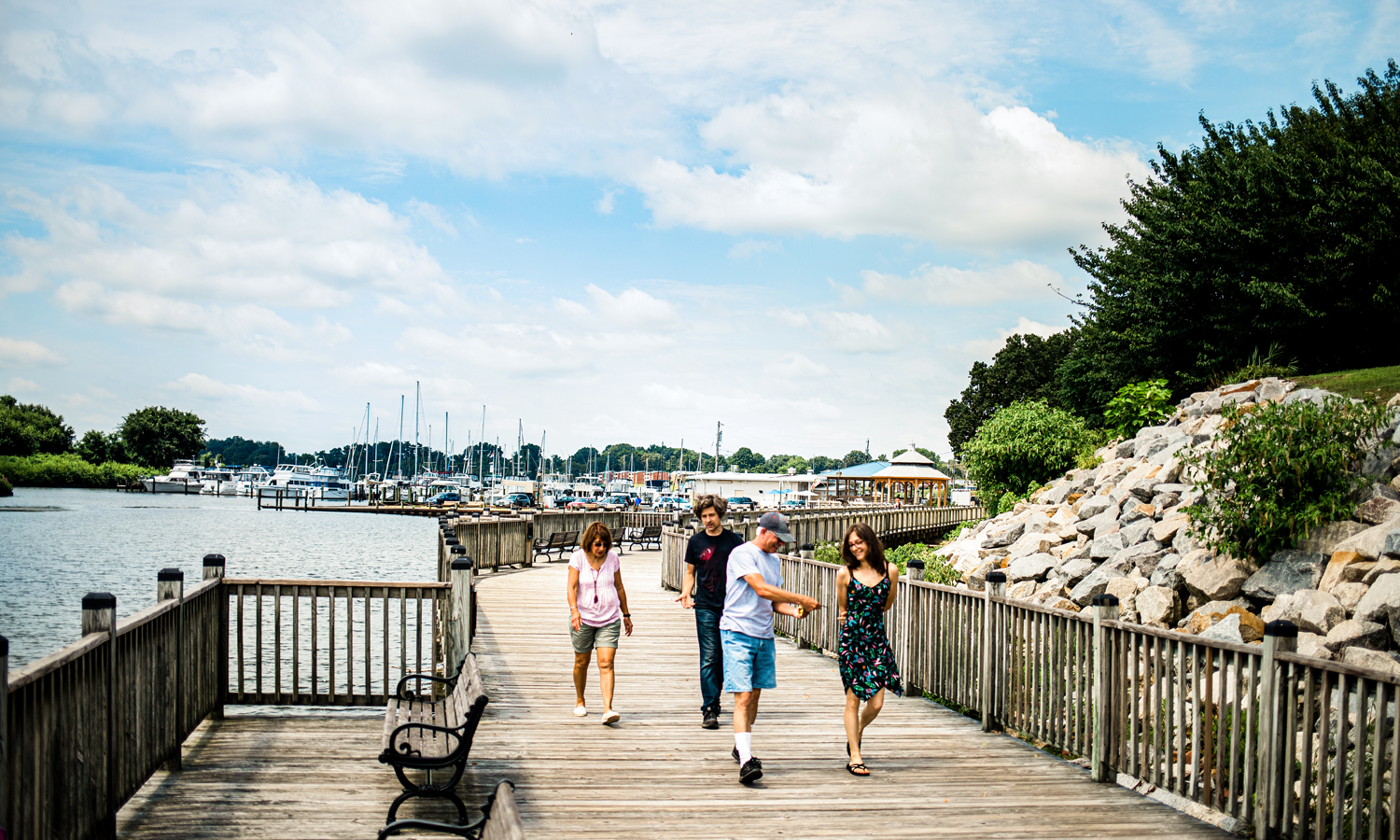 Just a stone's throw from where the Dove will be are various antique stores, dessert shops, breweries, booksellers, and cafes along Washington Street, the town's charming main stretch. The cultural offerings spread out from there, but never very far, so keep your car parked and enjoy the walk. 
Discover an even more extensive list of all that Havre De Grace offers for every age and interest. 
Cambridge 
June 30th–July 1st | 10 am–5 pm
While the Dove will bring a glimpse of the 1630s to Cambridge, no trip here is complete without delving into the 1820s to learn about Dorchester County's most famous daughter: Underground Railroad 'conductor' and American hero Harriett Tubman.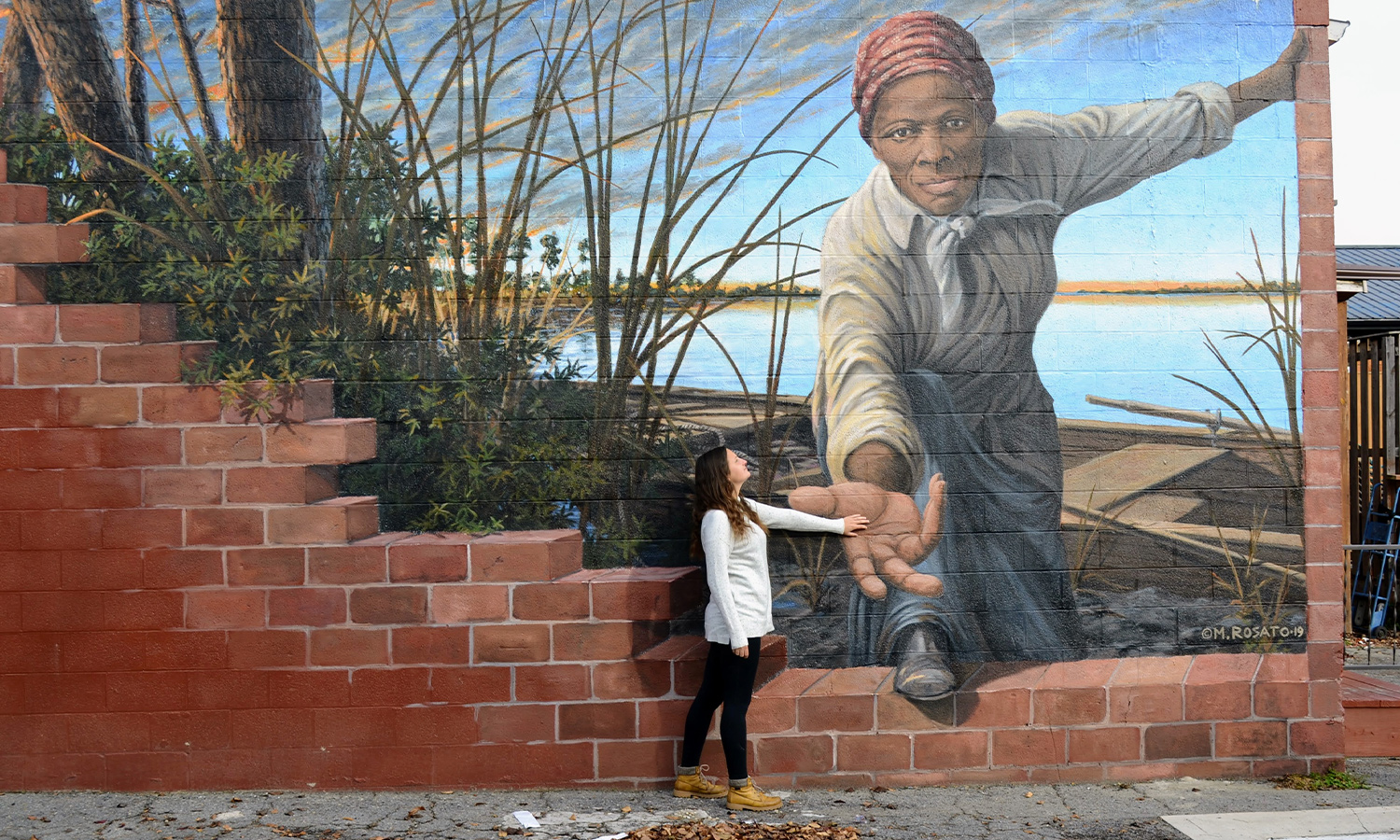 The eponymous museum and educational center in Cambridge is just a 10-min walk from where the Dove will be docked at Long Wharf Park. Stop for Caribbean-inspired food and drinks along the way at Snapper's Waterfront Cafe and Tiki Bar. It's kid-friendly, and the waterfront view alone is worth it. 
The short stroll from the museum up to High Street offers the opportunity to take in some serious art at the Dorchester Center for the Arts. You'll find retail shops and bars the whole way. (Though, a slight detour to snag a pear crumble with rum butter sauce at T's Divine Sweets is never a bad idea. Getting just one, however, would be.)
Learn more about other sights to see along the Harriet Tubman Byway. 
Crisfield
September 1st, 2nd, and 3rd | 10 am–5 pm
Over Labor Day Weekend, the Dove will head to one of the largest marinas on the east coast when it sails into Somers Cove Marina in Crisfield on Maryland's Eastern Shore. Crisfield is known by many as the crab capital of the world, and it promises to live up to this reputation on Labor Day when the National Hard Crab Derby takes place. The Derby, a beloved tradition in its 76th year, includes crab picking and cooking contests, a 10k race, and a Miss Crustacean pageant. 
And while you can take a ferry from Crisfield to Smith Island, if the famed layer cake that is the official state dessert is what you're after, there's a bakeshop in town.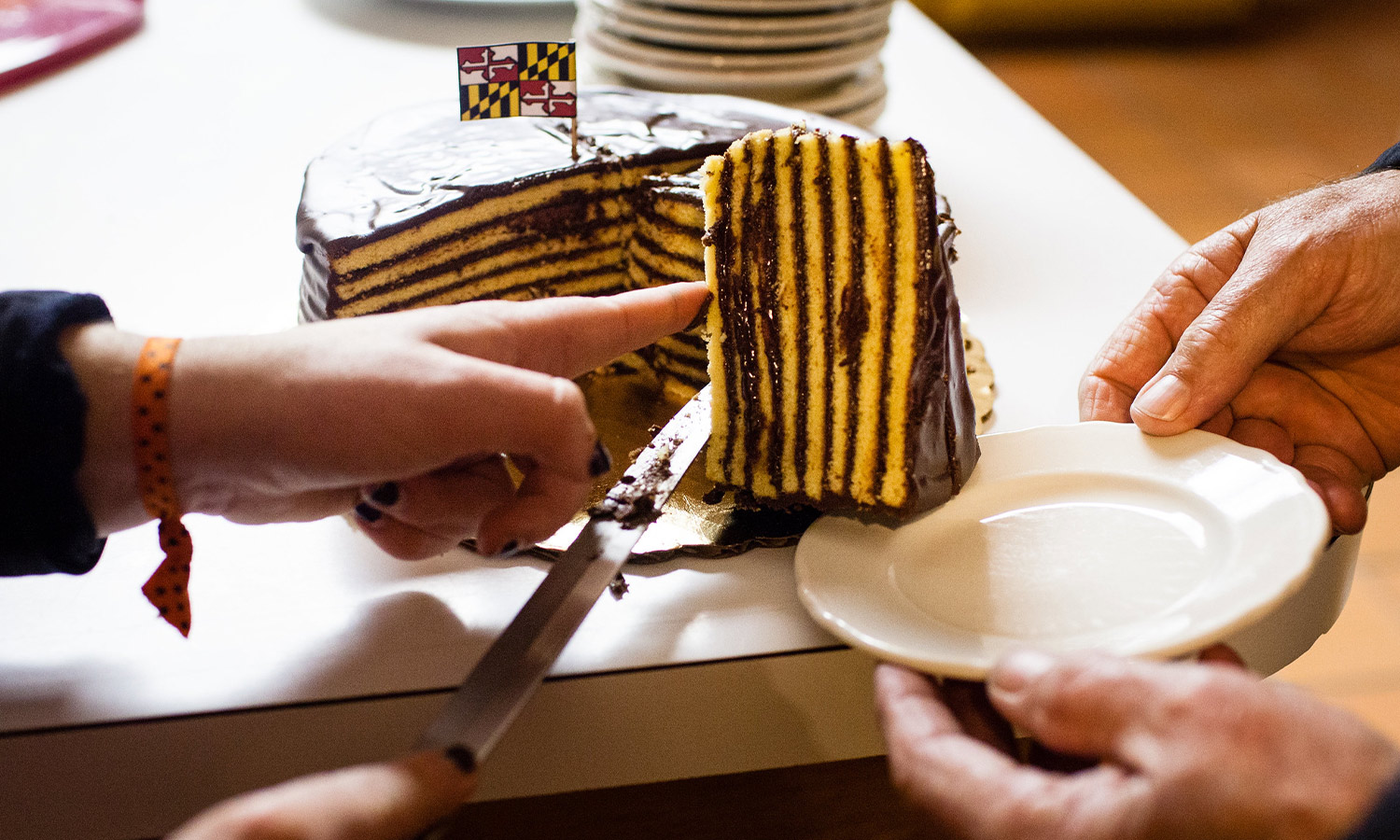 Several fresh-caught seafood markets, too, like MeTompkin Bay Oyster Company and Crab Pot Depot, means you may want to bring a few coolers with you to take home all the cakes and crustaceans you can. 
The new Maryland Dove starts its 2023 Bay Tour this month, so make your plans soon to dive deeper into Maryland's earliest history as a colony and experience a historic port city you've never been to before.
____
This article is sponsored by Historic St. Mary's City, one of the premier historic sites in America. Historic St. Mary's City is a museum of living history and archaeology telling diverse stories on the site of Maryland's first capital in beautiful, tidewater Southern Maryland.
---
Lead Photo: Historic St. Mary's City
New to exploring Maryland, Joseph is always searching for that unexpected gem in unassuming places. From forgotten corners in big cities, to hidden historical markers in the middle of nowhere, he wants to find them all, and hit up every small town, museum, craft brewery and point of interest in between.