Last Call for the Maryland Ice Cream Trail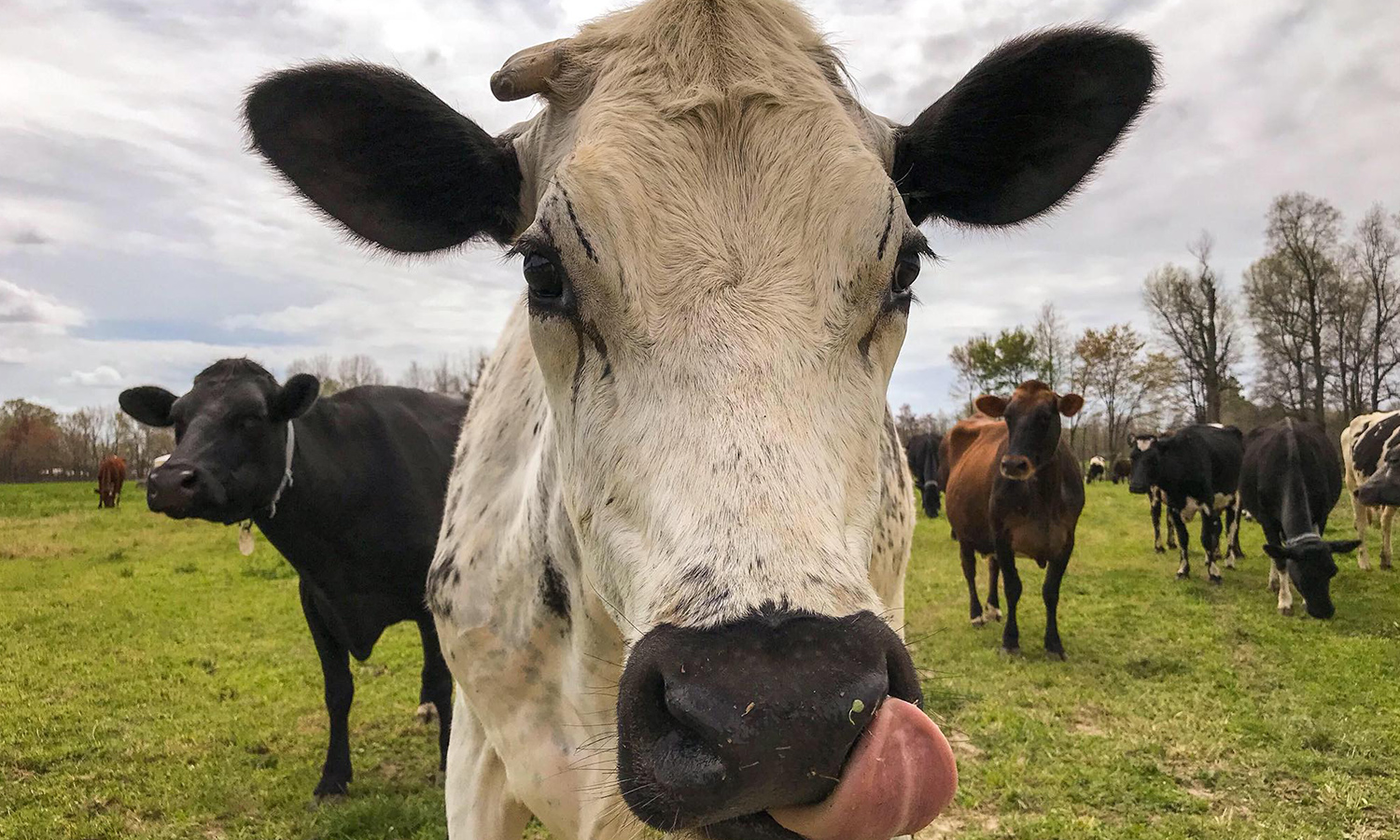 I scream, you scream, we all scream for Maryland's Best Ice Cream Trail—oh, and to be named Champion Trailblazer, of course.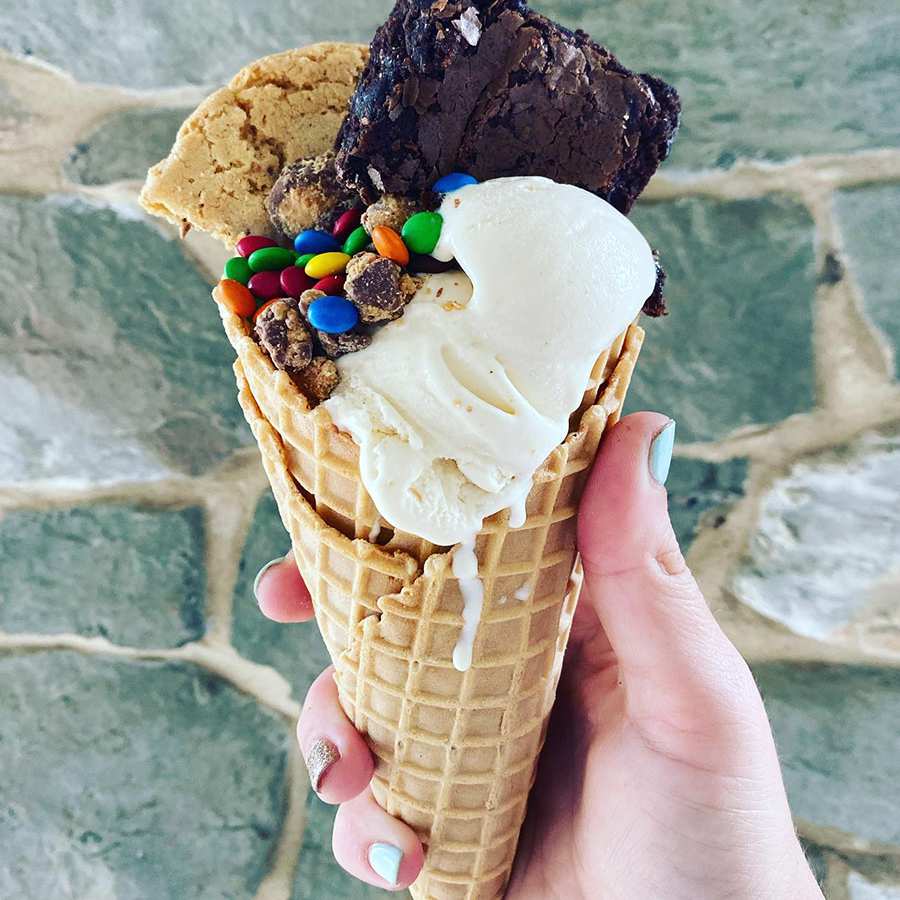 From Western Maryland all the way to the Eastern Shore, this 290-mile stretch offers 10 of the state's must-try creameries. And with Summer coming to an end, we can't think of a better way to send it off than by indulging your tastebuds with a few (dozen) scoops of delicious, on-farm ice cream and taking in the wonderful views yielded by our great Maryland agriculture. 
And the best part: the more you eat, the more you help support the dairy industry and the hardworking farm families behind it. Sounds like a win-win if you ask us.
Wondering how to be named 2020 Maryland's Best Ice Cream Champion Trailblazer? Simply take a photo or selfie at each of the 10 creamery locations we've listed below (making sure to clearly identify which creamery you're at) and submit them via email to icecream.trail1@maryland.gov with your name and contact information. Act soon, because entries must be sent in by 9/26.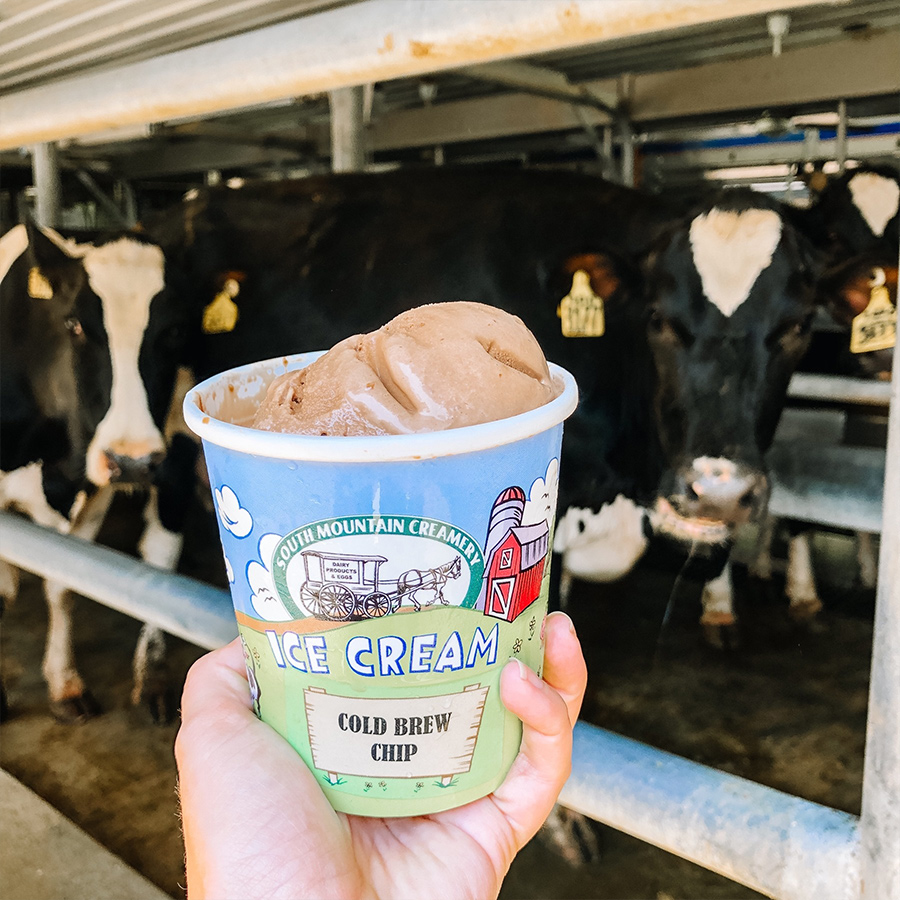 All completed submissions will receive a Trailblazer certificate, and one lucky winner (perhaps you) will be named Champion, which will land you a $50 gift certificate to the creamery of your choice plus DVD copies of Season 7 of the Maryland Public Television original series "Maryland Farm & Harvest." 
So hop in the car, start-up your GPS, and buckle up—it's time to knock out all 10 of Maryland's Best Ice Cream spots before the trail's end date on September 26. We hope you're hungry (and ready to explore). Be sure to use #MDRoadTrips—along with #MDIceCreamTrail—on your journey for a chance to be featured on our social media!
Before you go!
Many of the farm creameries have changed their retail operations and services due to COVID-19, so be sure to call ahead or check out their individual social media pages for the most up-to-date information.
---
Western Maryland
South Mountain Creamery
8305 Bolivar Road
Middletown, MD 21769
www.southmountaincreamery.com
Phone: 301-371-8565
Rocky Point Creamery
4323 Tuscarora Road
Tuscarora, MD 21790
www.rockypointcreamery.com
Phone: 301-874-5810
Misty Meadow Farm Creamery
14325 Misty Meadow Road
Smithsburg, MD 21783
www.mistymeadowsfarmcreamery.com
Phone: 301-824-2112
Central Maryland

Prigel Family Creamery
4852 Long Green Road
Glen Arm, MD 21057
www.prigelfamilycreamery.com
Phone: 410-510-7488
Broom's Bloom Dairy
1700 S. Fountain Green Road (MD 543)
Bel Air, MD 21015
www.bbdairy.com
Phone: 410-399-COWS (2697)
Keyes Creamery
3712 Aldino Road (Entrance On Hopewell Road)
Aberdeen, MD 21001
www.keyescreamery.com
Phone: 443-619-4975
Capital Maryland
Woodbourne Creamery at Rock Hill Orchard
28600 Ridge Road
Mt. Airy, MD, 21771
www.rockhillorchard.com
Phone: 301-831-7427
Eastern Shore
Nice Farms Creamery
25786 Auction Road
Federalsburg, MD
nicefarmsmd.com
410-829-4456
Kilby Cream
129 Strohmaier Lane
Rising Sun, MD 21911
www.kilbycream.com
Phone: 410-658-887
Chesapeake Bay Farms
8905 Logtown Road
Berlin, MD 21811
www.supportlocalcows.com
Phone: 410-629-1997
or
4111 Whitesburg Road
Pocomoke, MD 21851
Phone: 443-373-8487
---
Lead Photo: Shutterstock