Walk on the Wild Side With These Animal Encounters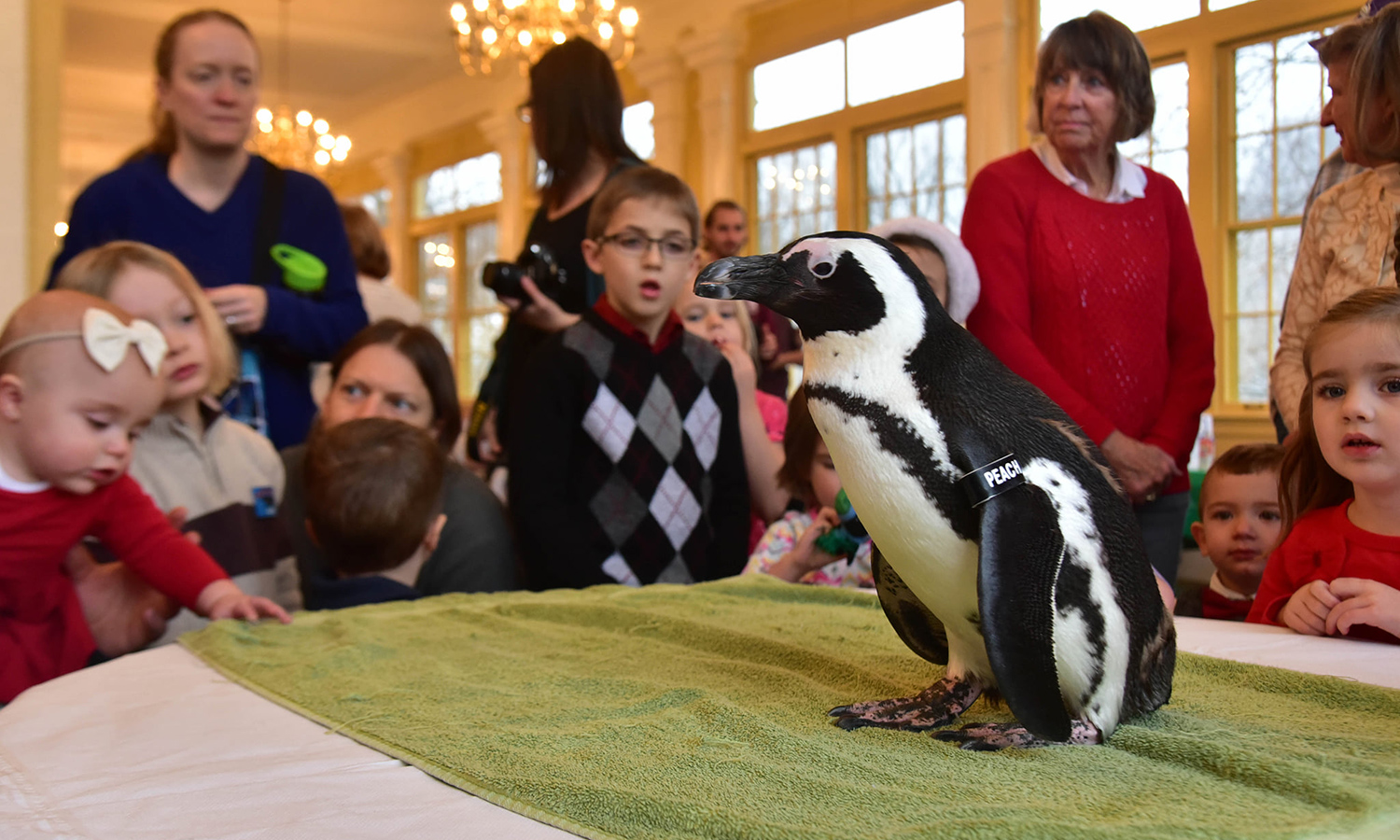 Maryland offers many opportunities to get up close and personal with animals of all likes—from furry to scaly and everyone in between. If you or a family member is an animal lover, bookmark this list of animal encounters!
Horses—North East
It's no wonder horses are beloved by humans – they have been living side by side with us for all of history as transporters, laborers, and companions. Whether you are an experienced rider or a complete newbie, Fairwinds Farm and Stables has you covered. You can take lessons or go on a trail ride through the gorgeous northern Maryland fields and forests. Your guides will find the right horse for you and provide 15 minutes of instruction in the ring before sending you off on your horseback adventure.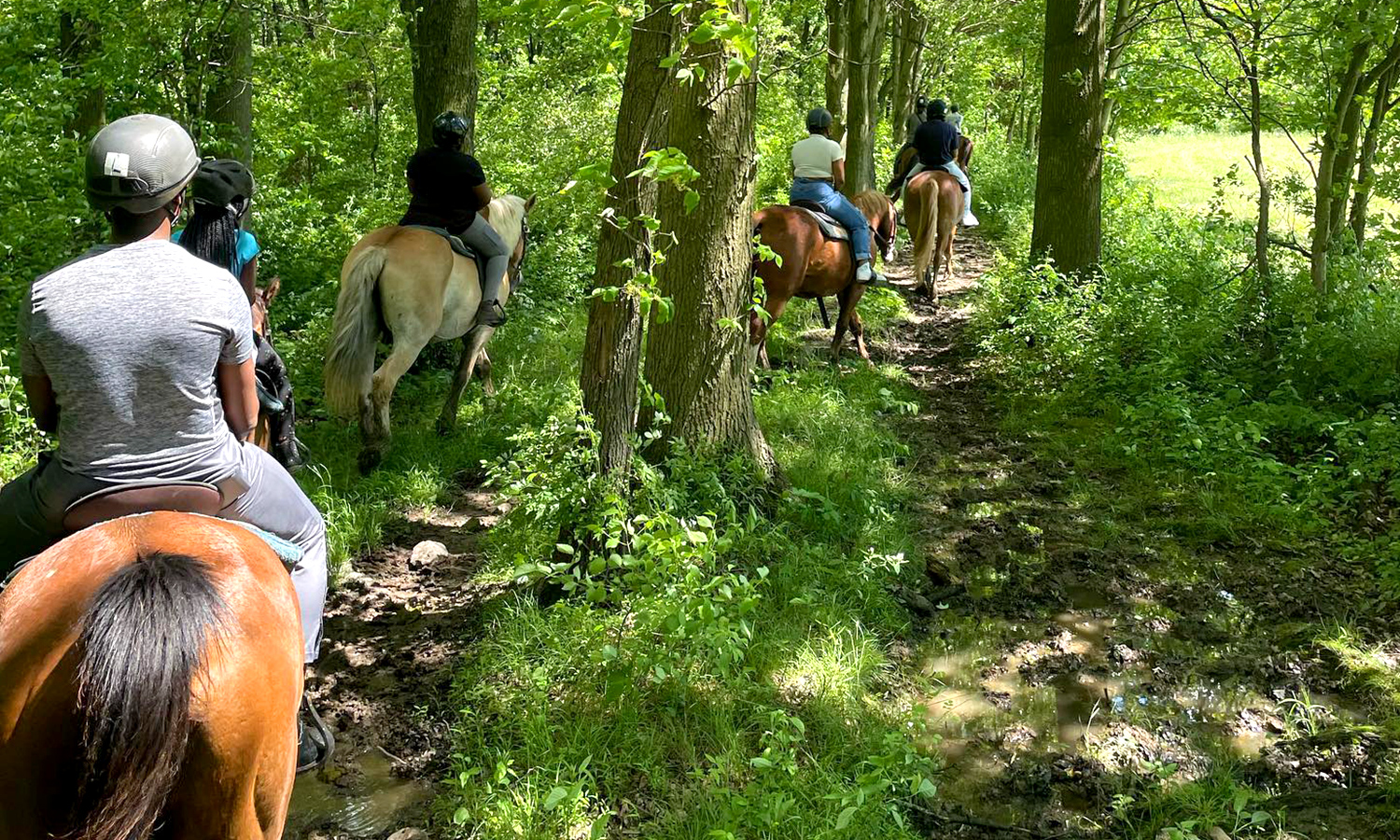 If you like the farm life, you can also spend the night in the onsite bed and breakfast, helmed by a husband and wife team with years of experience working with animals on the farm and even on the silver screen! Guests can fish in their pond, gather eggs from the henhouse, and visit with Rascal the resident goat. Reservations are required.
Goats—Union Bridge
Speaking of goats, if you are looking for a way to lower your stress while having a blast, goat yoga is for you.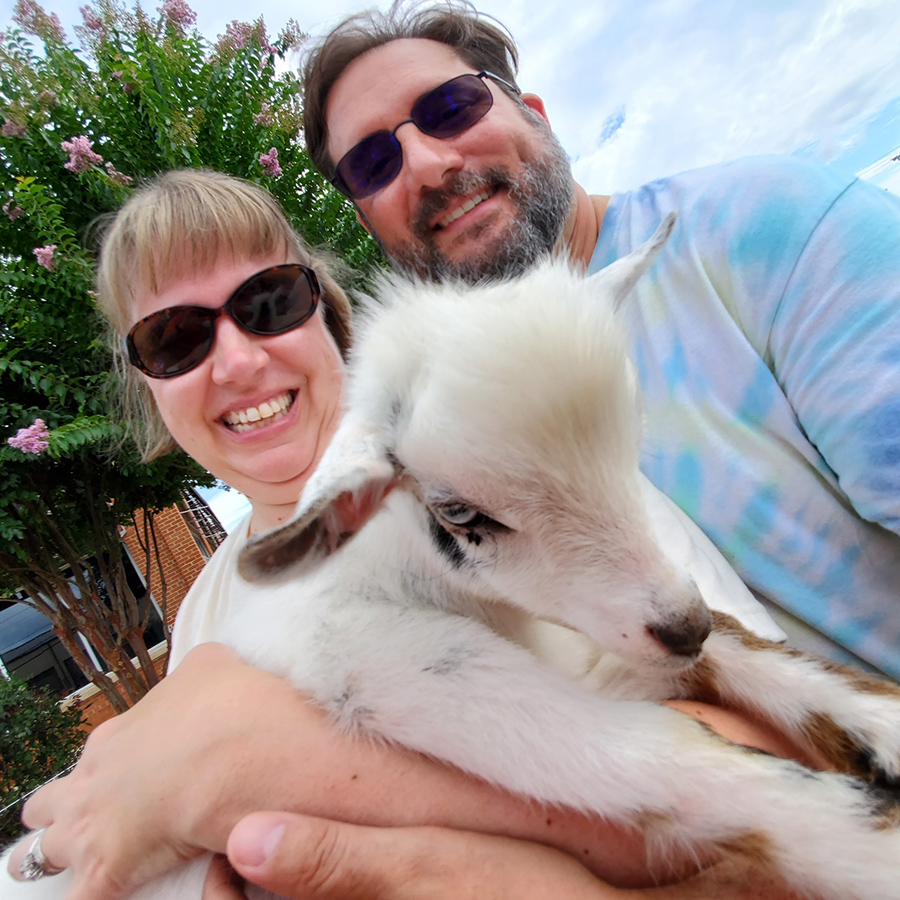 Combining the healing effects of yoga with the therapeutic benefits of animals, Goat for the Soul offers yoga sessions on their Union Bridge farm and at a variety of wineries, distilleries, and creameries around mid-Maryland. An instructor will lead you through an hour-long practice, but you can spend as much or as little time as you wish actually doing yoga.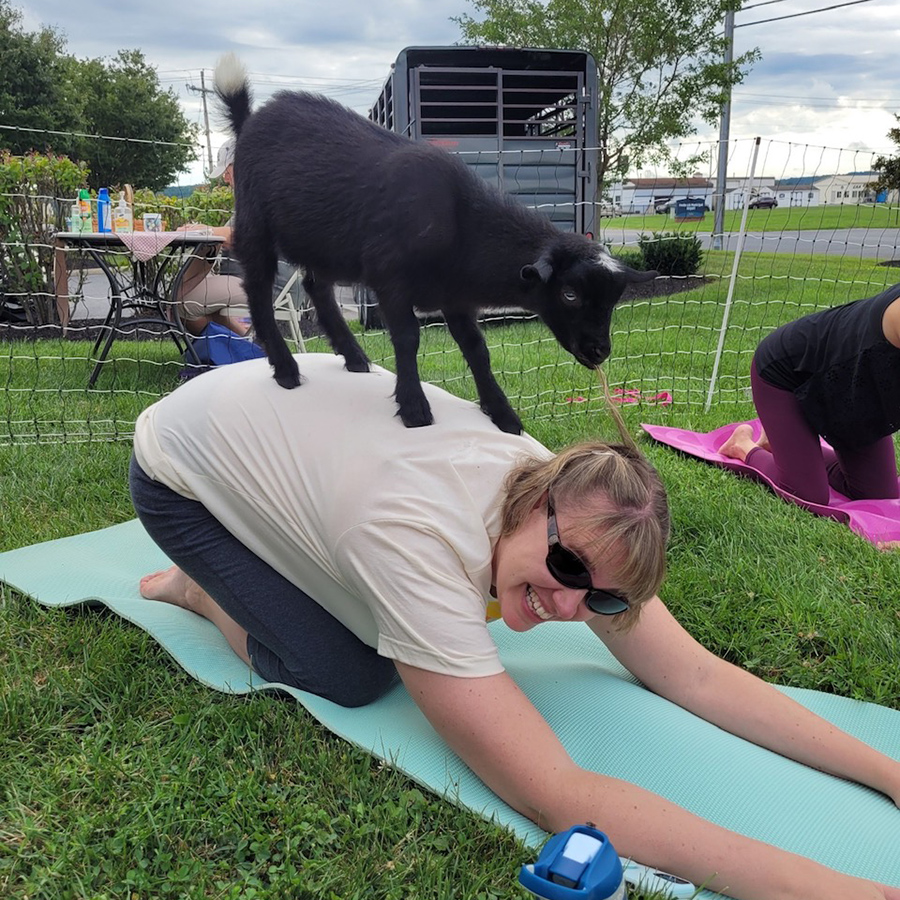 Don't be surprised if a baby goat climbs you like a mountain while you are in child's pose – a great photo opp for your yogi companions-turned-paparazzi. After your session, pose for photos with the goat kids and explore your host venue. Reservations are required.
Birds and Reptiles—Flintstone and 9 other locations
If amphibians and birds are your thing, you will love Scales and Tales, an educational program delivered by the Maryland Park Service at 10 state parks. This educational program uses injured, non-releasable birds of prey and reptiles to teach about important environmental issues like loss of habitat, environmental pollution, resource management, and biodiversity.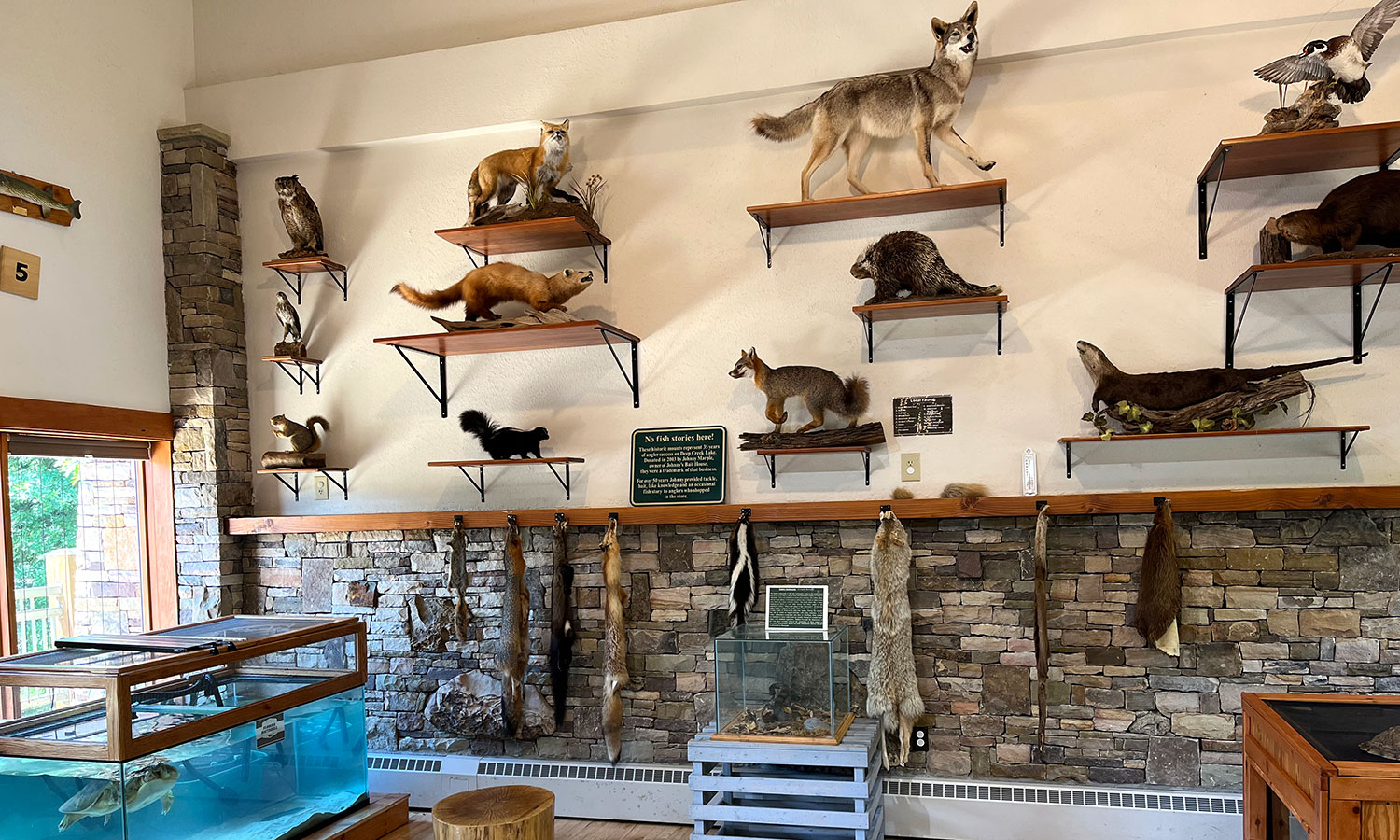 At the Deep Creek Discovery Center in Flintstone, you can view aquariums full of fish, turtles, snakes, and lizards, as well as red-tailed hawks and owls in their aviary. Be sure to call ahead as an outbreak of avian flu has affected the scheduling of these programs. 
Animals of All Types—Millersville
You can see over 100 reptiles and other exotic animals at Millersville's EcoAdventures in Anne Arundel County. Their private behind-the-scenes Feeding Frenzy tours allow you to meet some of the rescued animals and hear their stories. Help train a gator, cuddle with a hedgehog, and play with a tortoise at this unique family-friendly program. Take time to explore the rest of the facility, which is devoted to teaching children about conservation by making animal habitats accessible. You will find a simulated rainforest, an "Underwater Pier" discovery room, and a fossil dig, all neighboring the Severn Run Natural Environment Area. Reservations are required.
Cats—Annapolis
Thinking of adding a fuzzy feline to your family? Check out Annapolis's Kittens in Cups to find a forever friend. This cage-free cat rescue is part relaxing coffee house, part kitty rescue. You can pet and cuddle the 14 to 18 resident cats while enjoying a coffee, reading a book, or getting some work done.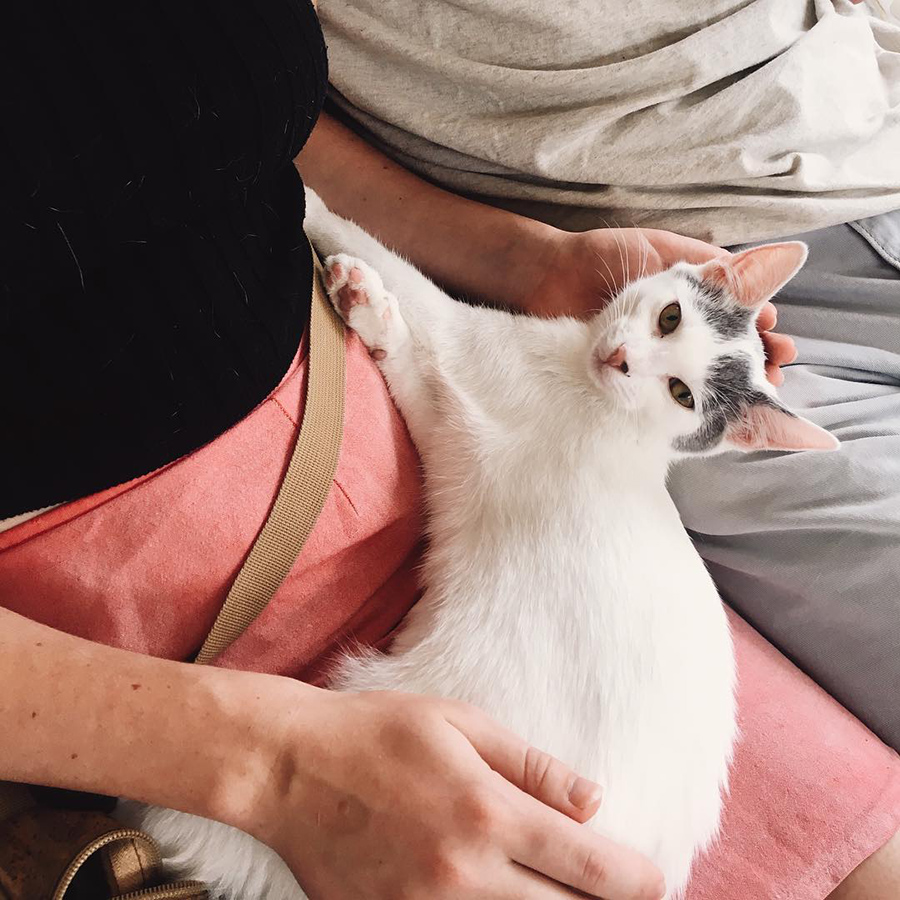 They also offer cat yoga, art workshops, and paint classes and sell cat-themed art kits, art, greeting cards, and stickers to support cats in need. If you bond with one of the cats, you can adopt and take him or her home with you – all of the cats are from the Anne Arundel SPCA. Reservations are required.
Lions, Elephants, Chimpanzees, Giraffes, Penguins—Baltimore
Maybe you like big cats instead of little ones? You can get up-close and personal with the Maryland Zoo's lions, along with their zoo neighbors – elephants, chimpanzees, giraffes, and penguins – at Breakfast with the Animals. One of the hottest tickets in Baltimore, you will need to book early for this experience, where you will find yourself enjoying a breakfast buffet right beside the animal enclosures. You will hear a presentation from the animal keepers and get your questions answered, and receive a plush animal to take home to remember this unique morning. Your ticket includes admission to the zoo, so you can spend the entire day visiting the 135-acre zoo, meeting animals, and attending educational programs. Reservations are required.
Alpacas—Dickerson
Nestled in the rolling hills of the Montgomery County Agriculture Reserve, Dickerson's The Artsy Farmer is home to 100 alpacas, a relative of the llama prized for their wool. Tours are available by reservation, where you can learn more about raising alpacas, how their fiber is processed, and how the farm operates. But the highlight of your visit will be feeding the alpacas, who will often eat right out of your hand.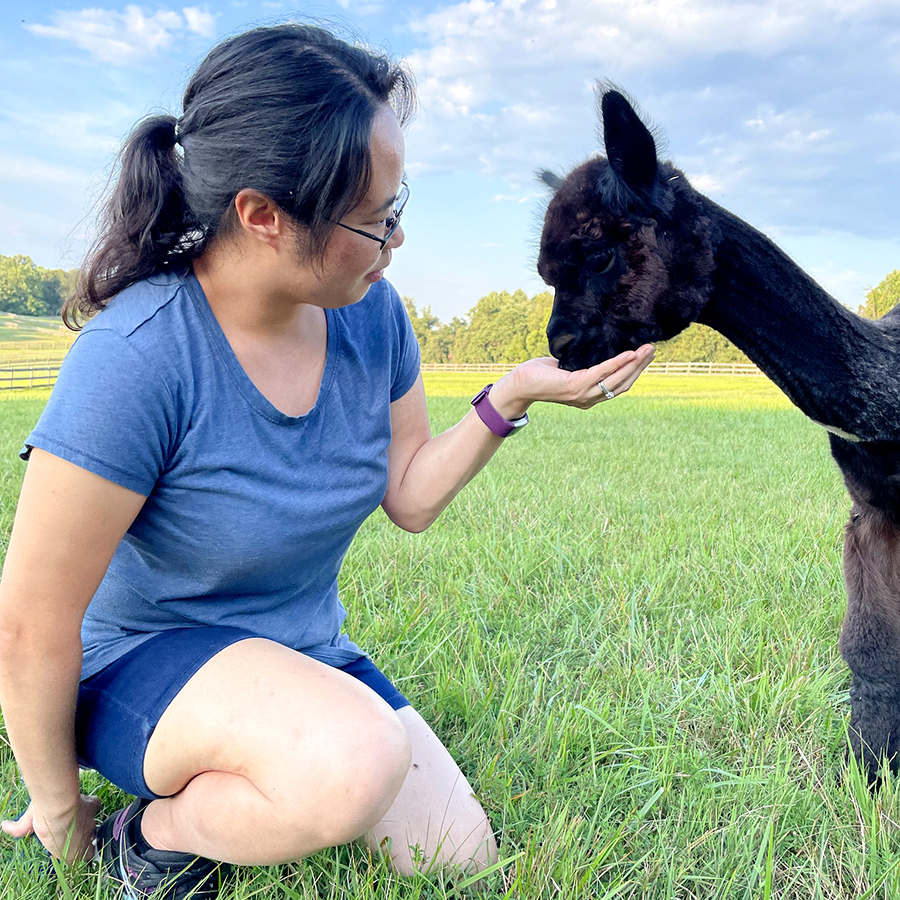 Also on the farm is a boutique, which is open on weekends and sells goods made from alpaca fibers. You can also view the artwork of resident farmer Bari Rhys, who grew up on the farm and now lives there, drawing inspiration for her work from the nature surrounding her. Reservations are required.
Dogs—Northern Baltimore County
Go dog-sledding in Maryland! This unique experience, typically available only in snowier climates than Maryland, is available in Baltimore County year-round with Maryland Sled Dog Adventures.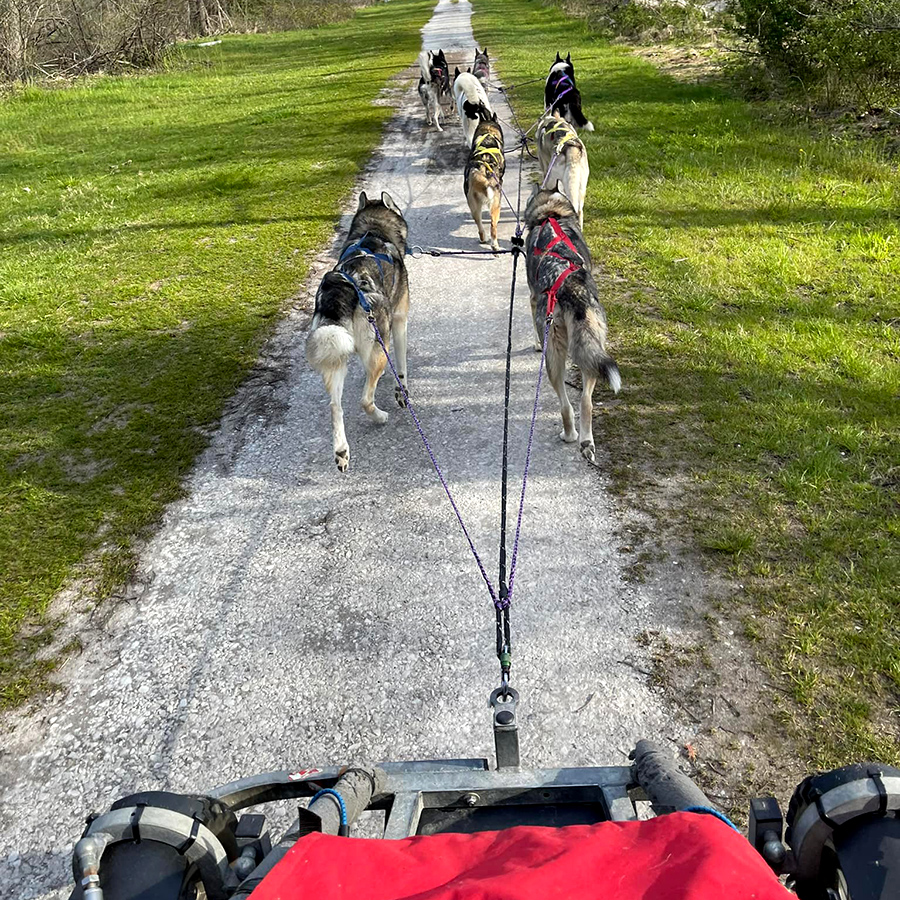 The state's only sled dog operation, this family-run business will let you "mush" in a three- or four-wheel rig along the Torrey C. Brown Rail Trail (formerly the Northern Central Rail Trail), snow or no snow.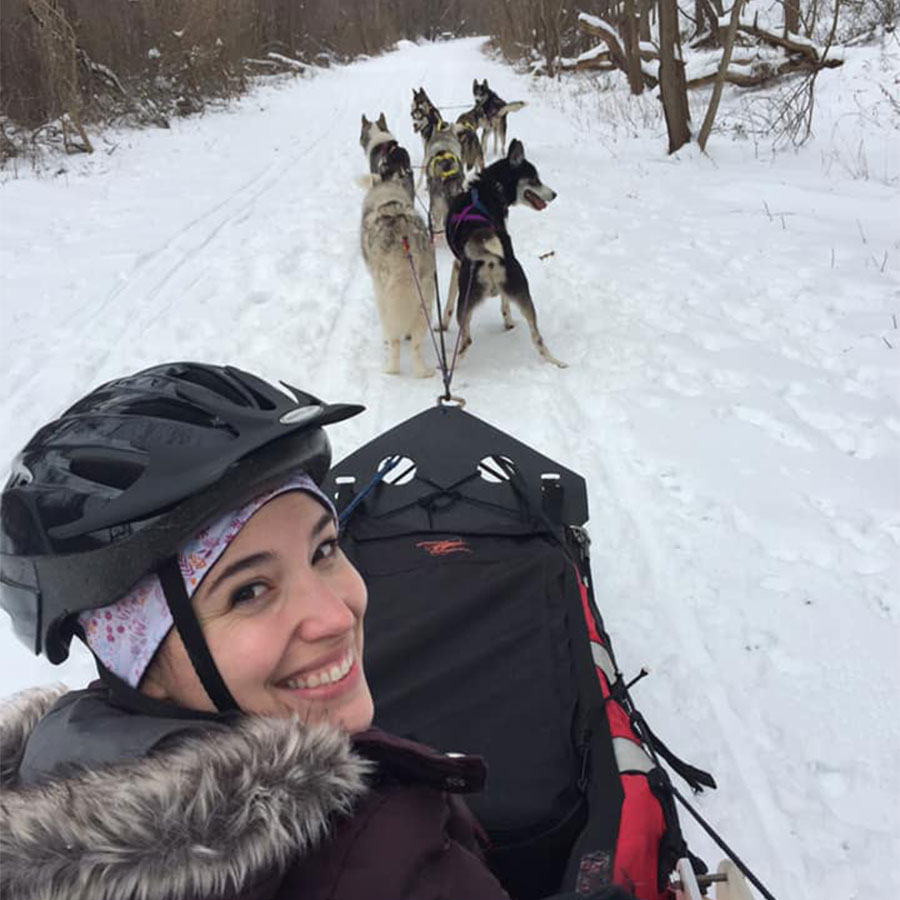 Six to eight Siberian Huskies will lead you on your adventure, and if you are lucky, you may get to meet some of their puppies! Reservations are required.
---
Lead Photo: The Maryland Zoo
Heidi Glatfelter Schlag is a marketer, history lover, and traveler who can often be found exploring museums, parks, small towns, and farms. She founded Culture-Link Communications, where she helps local nonprofits and small businesses build their brands. Heidi lives in Frederick, MD, with her husband and two dogs.