What to Do in Maryland Based on Your Enneagram Type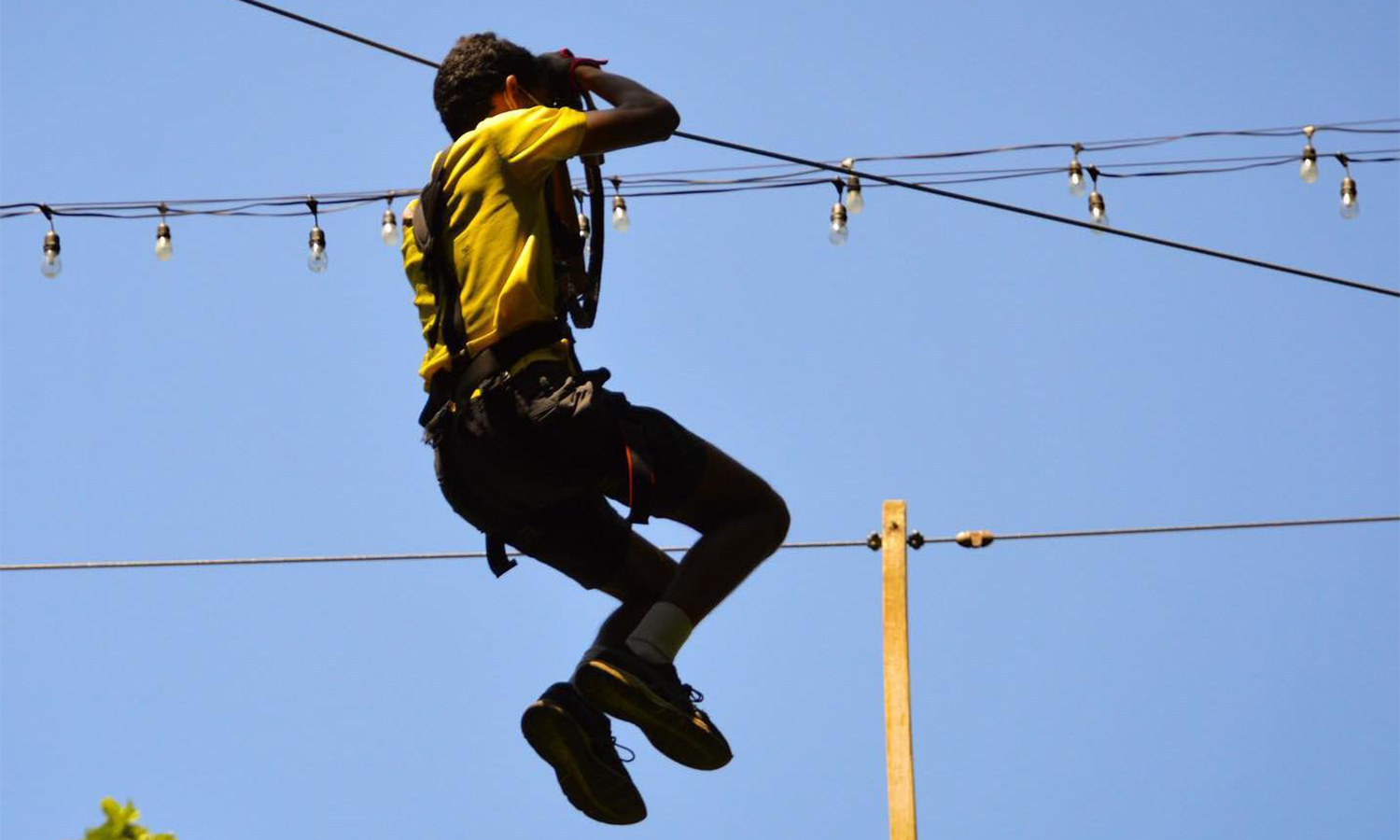 The school year is well underway, and our weekdays are now full to the brim with agendas, tasks, and deadlines. It can feel overwhelming to juggle everything, no matter your personality type! It's right about now that we start to scroll through our calendars to spot our next free Saturday. But how do you choose where to go to escape the mayhem? I've put on my creative thinking hat and organized a fun list of easy-to-drive-to destinations you can choose from according to your Enneagram personality type! Which type are you?
Enneagram Type 1- Find order in Annapolis  
Ones are responsible, idealistic, and principled. When it comes to travel, Ones highly appreciate an organized itinerary.
Find the structure you crave in Annapolis, home of the United States Naval Academy (and our state capital)! Head to William Paca Garden, a picturesque,  two-acre oasis, and escape from the bustle of the city.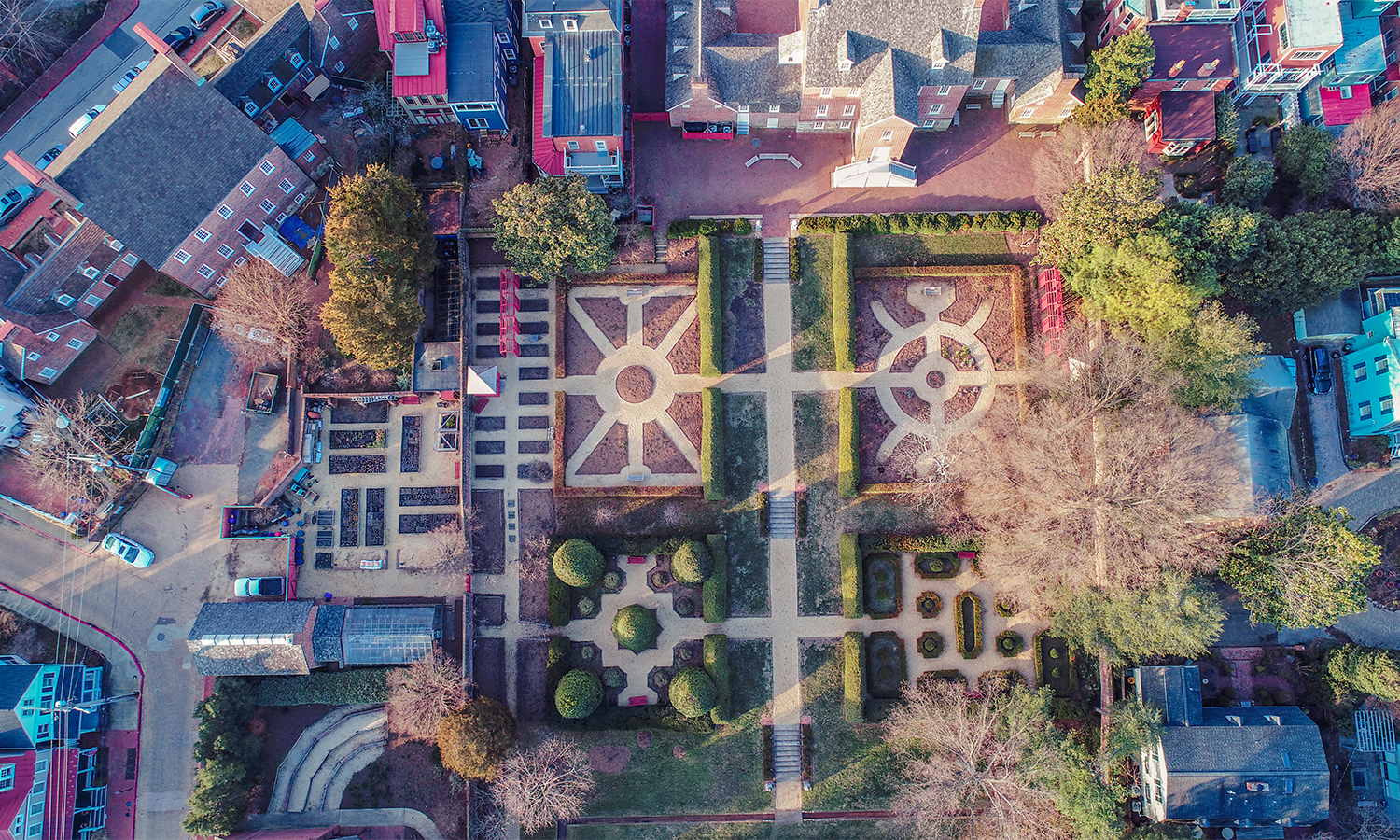 From there, walk around the corner to Old Fox Books, and permit yourself to spend as much time as you want browsing the eclectic bookshop and poking around in the "secret" garden out back.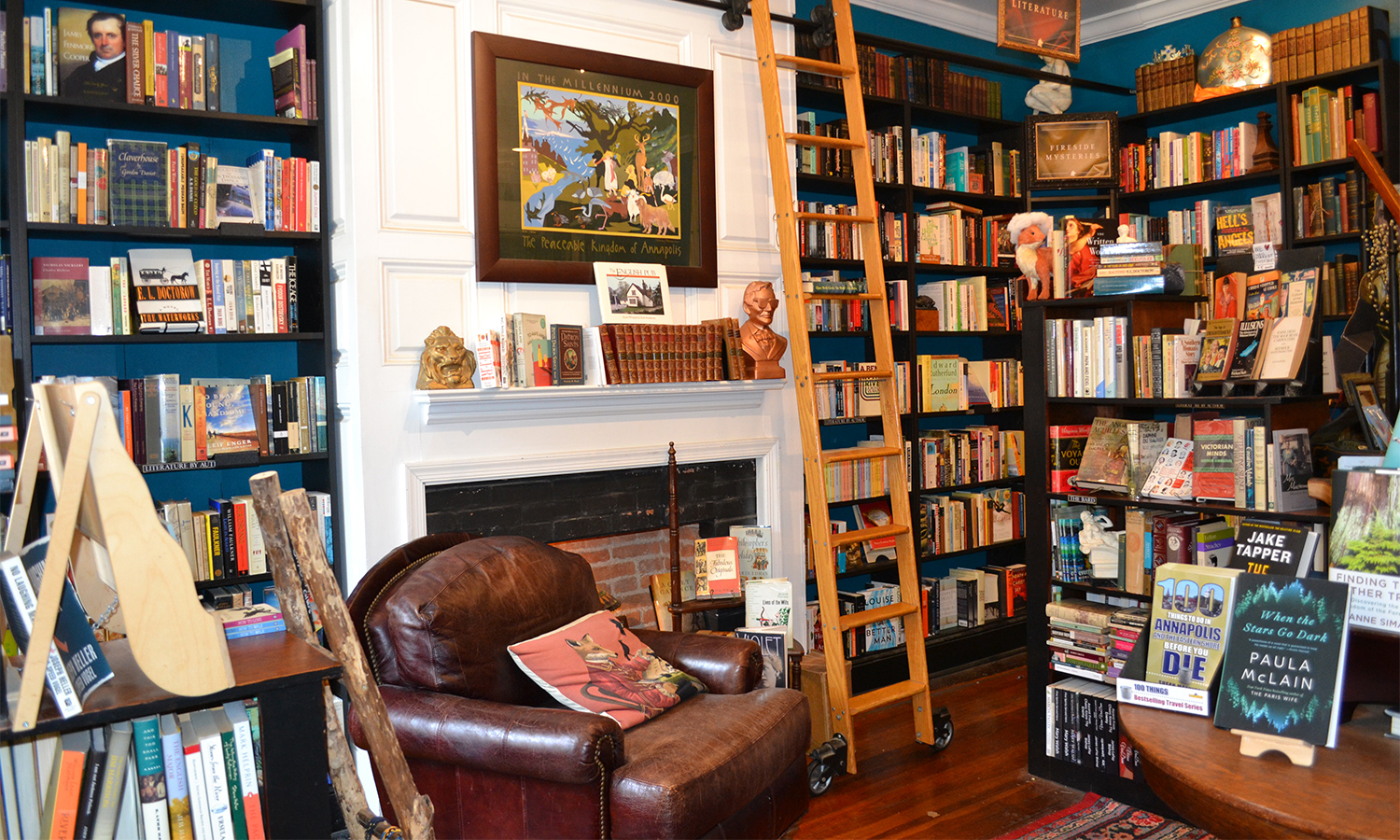 Bring your new books with you as you follow charming brick roads to Annapolis Ice Cream Company, where you can get your fill of premium ice cream made on-site daily.
Enneagram Type 2- Enjoy connection in Olney
Twos are caring and empathetic people lovers. There is nothing that Twos love more than being surrounded by their beloved family or friends.
Gather your favorite people and rent a large, insulated glamping tent by Wild Tribe Co at Lone Oak Brewery in Olney. Not only do these spacious, one-of-a-kind tents have ample seating, but they are also heated for chillier nights!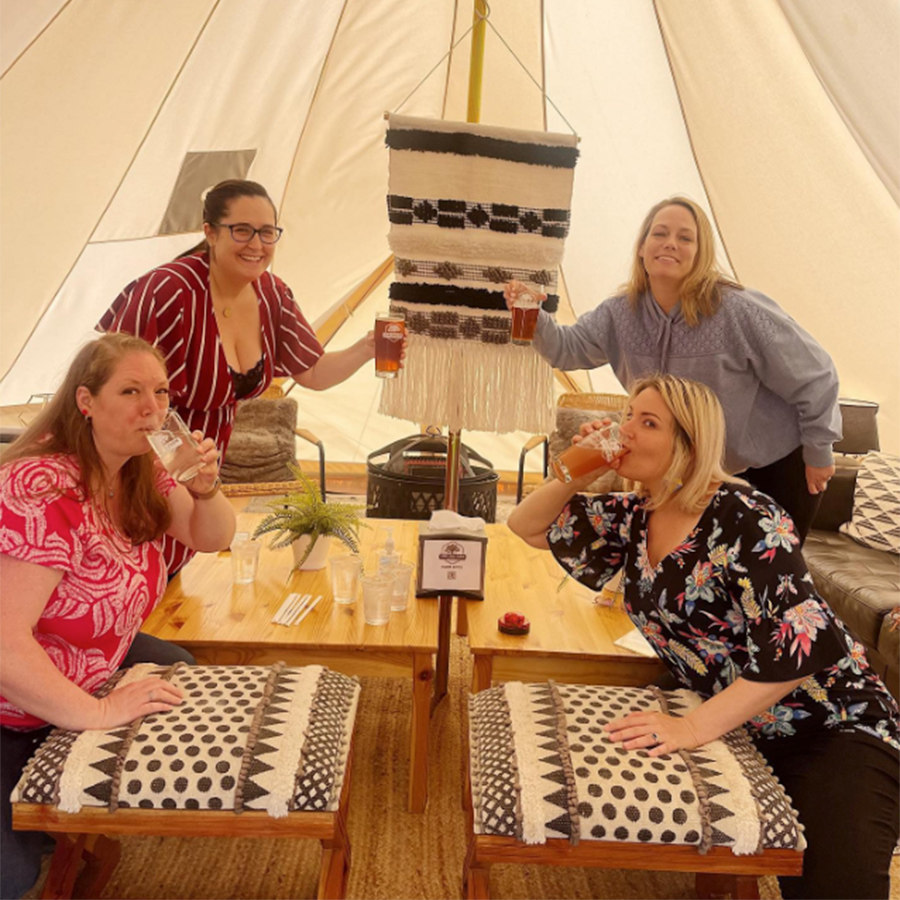 You can reserve a fire pit if tents aren't your thing. Lone Oak Brewery has a broad selection of brews, savory pizzas, and other goodies to munch on while enjoying the company of a few good friends, live music, and fellowship. 
Enneagram Type 3- Hike to a waterfall in Elkridge
Threes are driven, success-oriented, and pragmatic. It can be challenging for threes to relax.
Experience the sense of accomplishment from an invigorating hike, and remember—it's okay to stop working and have some fun! Upper Cascade Falls Loop Trail in Elkridge more than delivers.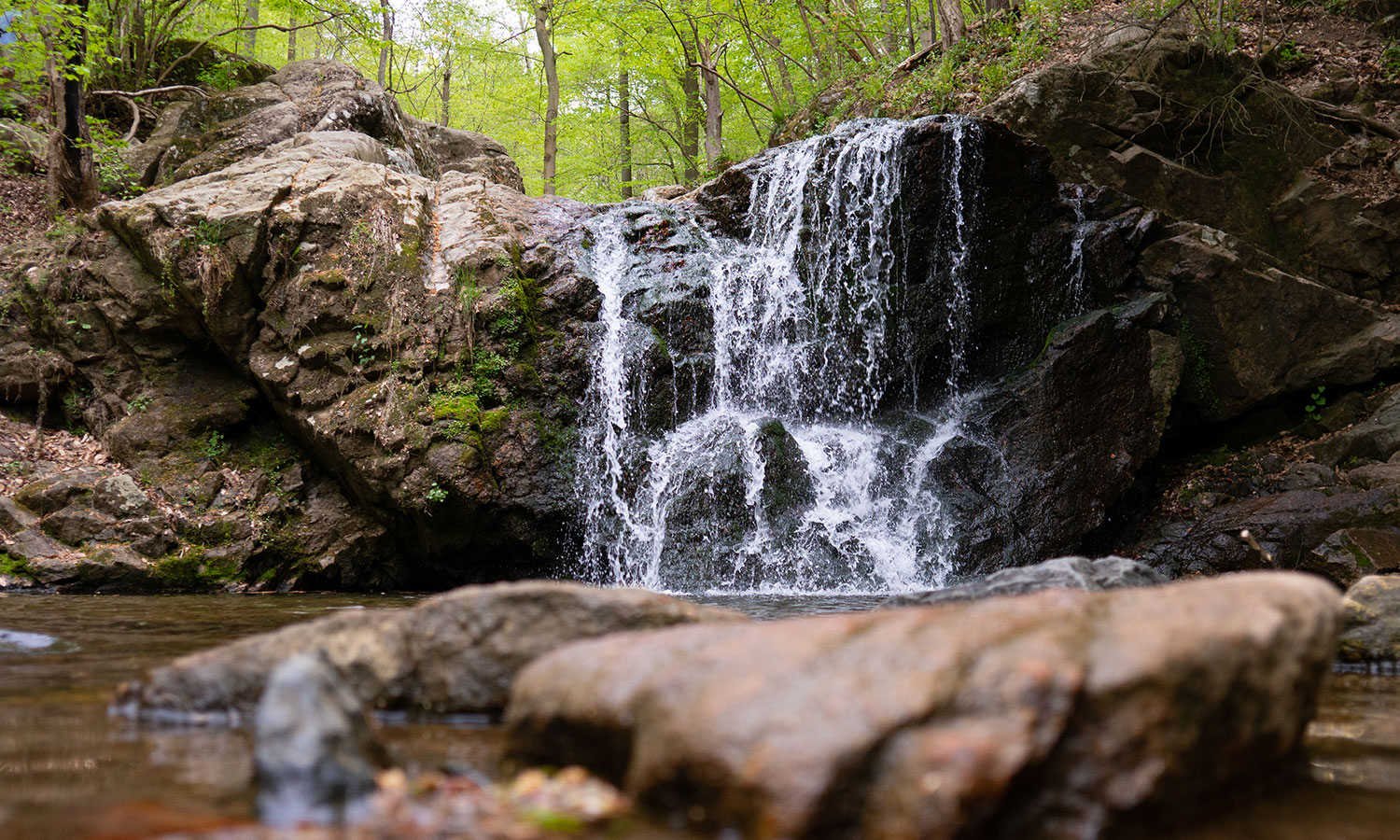 You'll find a waterfall in an enchanting setting waiting at the top. After your hike, head to historic Ellicott City and reward yourself with a milkshake from The Crazy Mason Milkshake Bar.
Enneagram Type 4- Experience beauty in Baltimore 
Fours are romantic, expressive, and truly one of a kind. They often enjoy pursuing creative endeavors.
For an experience almost as unique as you are, book a brunch at Dovecote Cafe, a charming, community-based cafe located in the heart of Baltimore.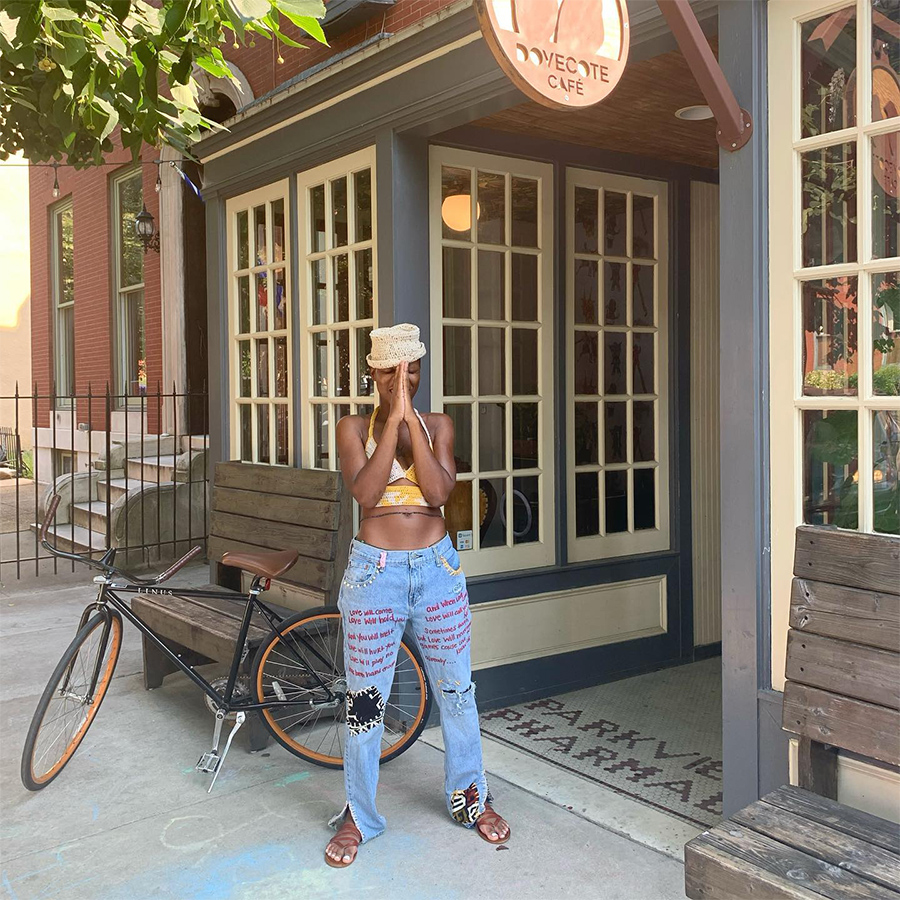 Try their New Orleans style étouffée served on top of grits with a chef's choice of seafood or their salmon cake topped with a fried egg and served on a brioche bun.
Leave with full bellies and hearts and stroll down to the Howard Peters Rawlings Conservatory and Botanic Gardens to experience one of the most incredible botanical gardens Maryland offers!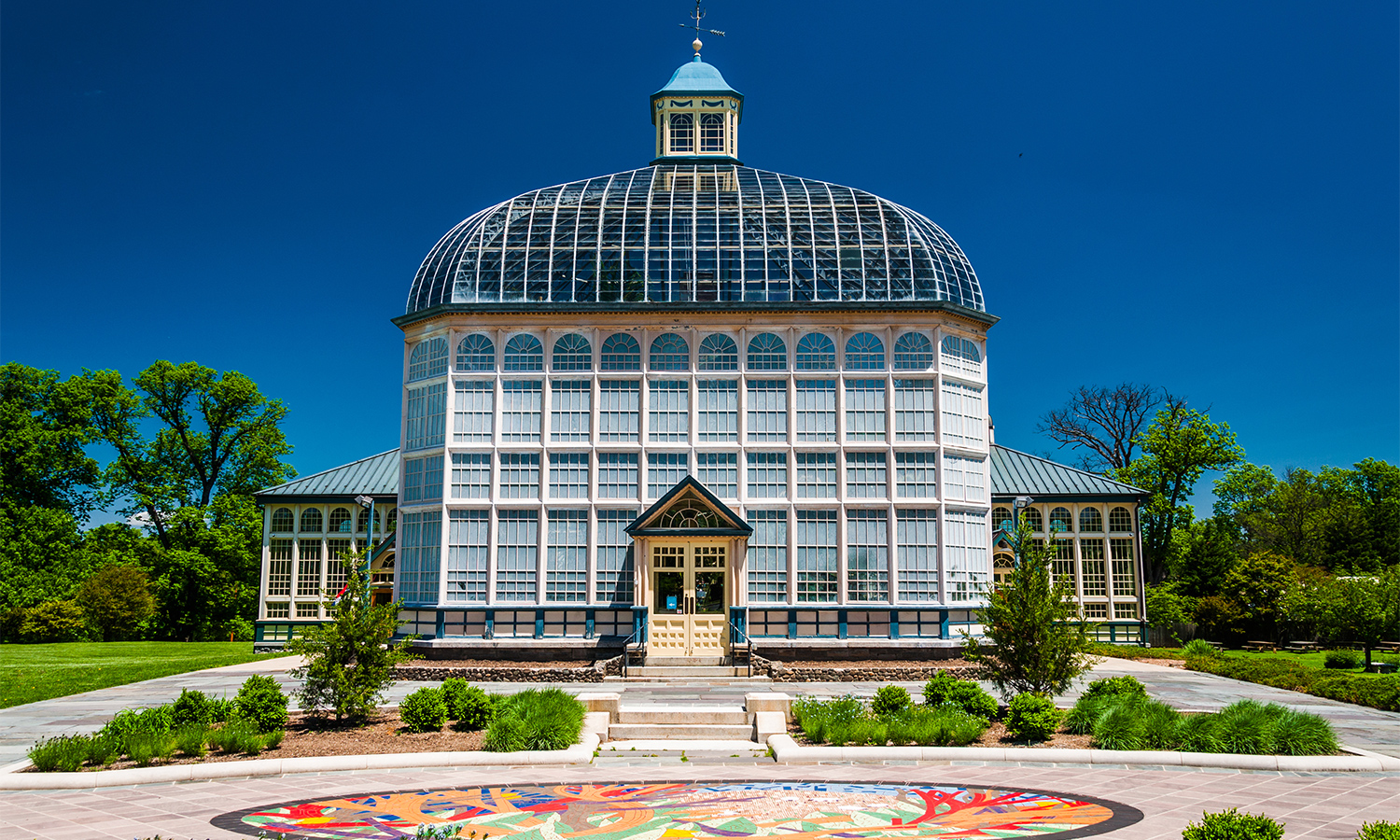 The picturesque setting of this old glass conservatory will leave you in awe as you take in the vast array of plants and flowers in bloom all year round. Fun fact: the Victorian Age building is the second oldest glass conservatory in the country! 
Enneagram Type 5- Embark on a quest in Severna Park
Fives are perceptive, innovative, and cerebral. At their core, Fives seek to gain knowledge and better understand their surroundings.
Fives will appreciate the challenge found at Escape Time in Severna Park. Go on a quest on their ghost ship to find the cursed flying Dutchman or enter Dr. Mad's laboratory and escape without setting off the bomb.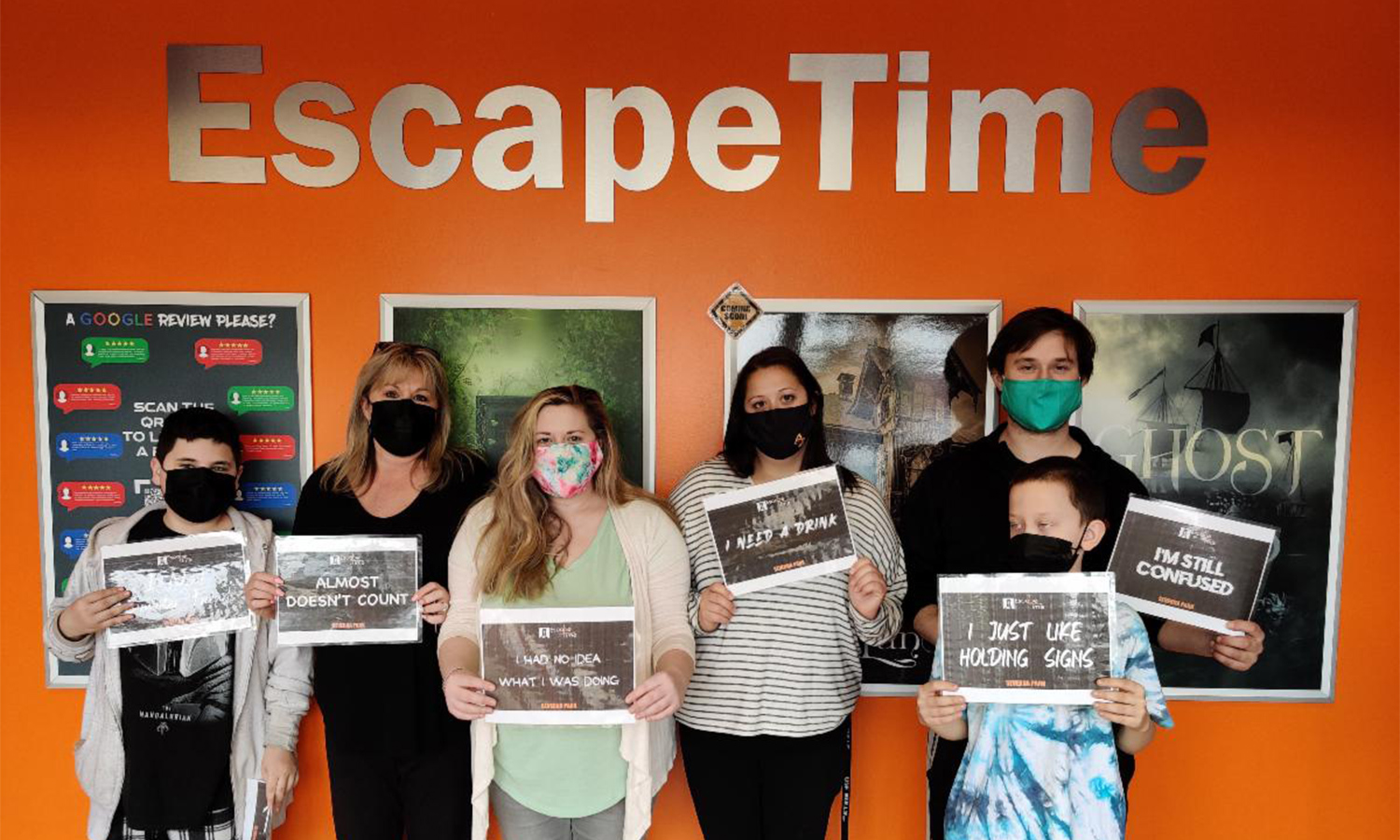 Next, head over to Park Books & LitCoLab, and stock up on books according to your current topic of interest. End your day at Mike's Restaurant & Crabhouse and mentally unwind with their peaceful waterfront view. 
Enneagram Type 6- Relax with ease in St. Michaels
Sixes are committed, security-oriented, engaging, and responsible.
For this loyalist enneagram type, the perfect vacation spot doesn't depend so much on location as it does on who is coming along with you. However, that doesn't mean you can't go somewhere packed with luxury and ease! Pamper yourself with a weekend away where everything is taken care of for you at the Inn at Perry Cabin in St. Michaels.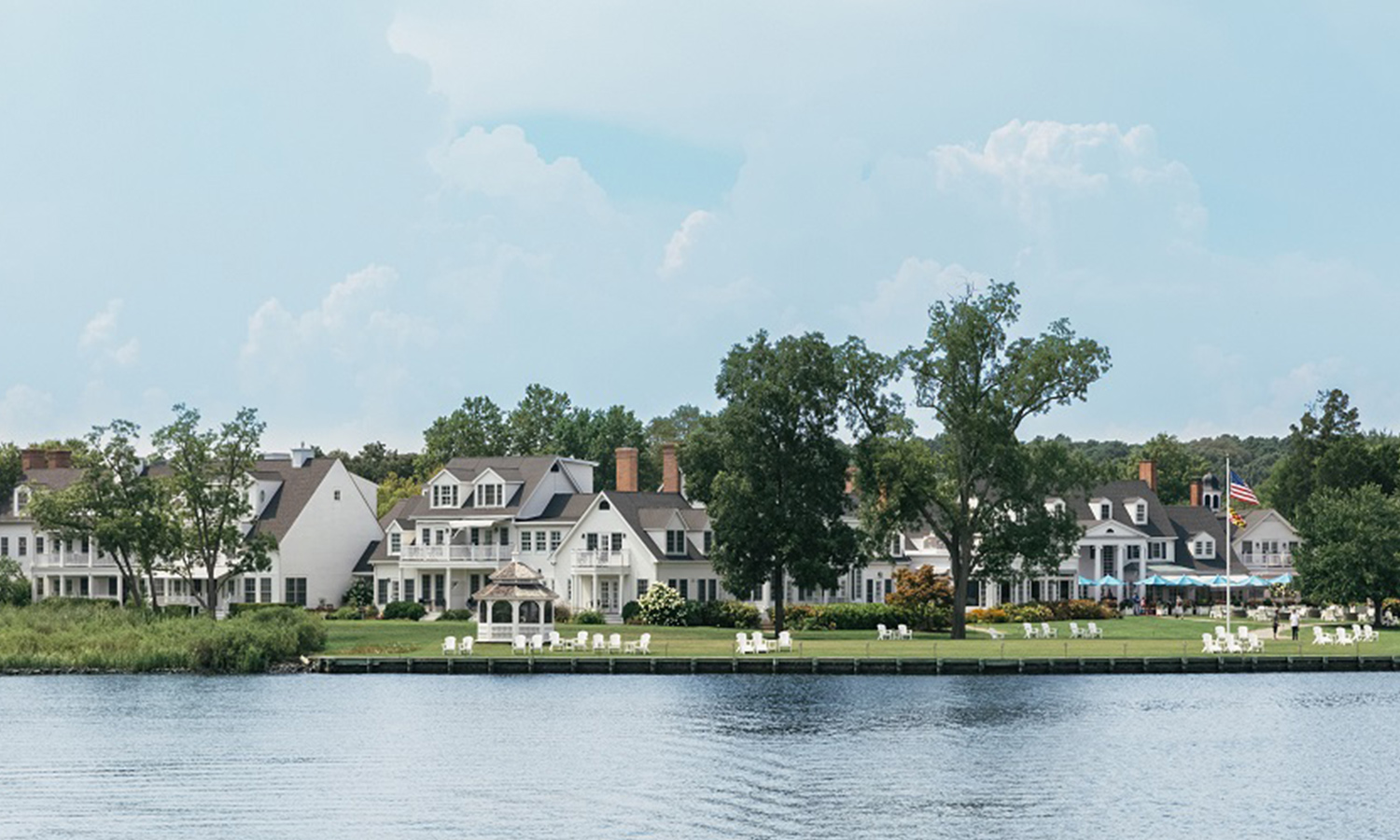 Luxuriate in one of their countless thought-out activities, like their customized couples massage or restorative facial treatments. Let the Inn do the scheduling and planning for you so you can relax and not worry about a thing!
Enneagram Type 7- Adventure in Sandy Springs 
Sevens are the fun-loving, on-the-go type that feeds off spontaneity and adventure.
Take a day off work and get your adrenaline pumping at The Adventure Park at Sandy Springs School.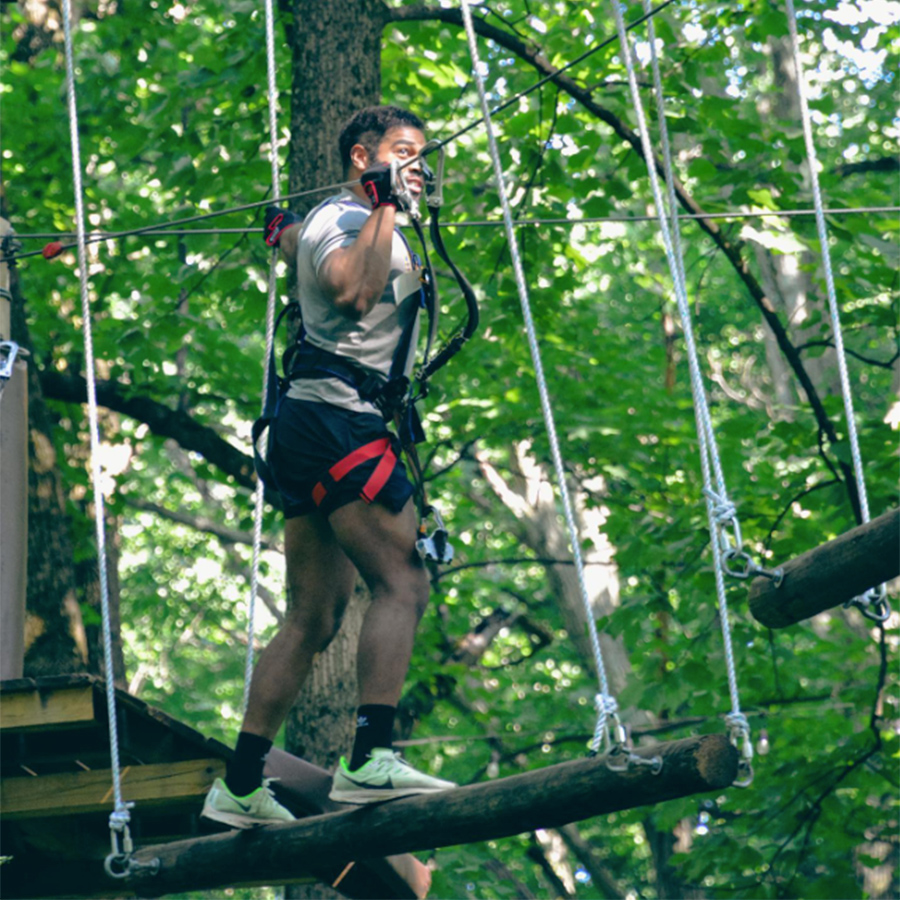 This incredible park (the largest man-made outdoor climbing park in the world!) is full of activities for people of all skill levels. They have everything from rope courses, ax throwing, an aerial forest park, zip lines, and 15 different trails. 
Enneagram Type 8- Explore the marsh on Assateague Island
Eights are our mavericks of the Enneagram: decisive, openhearted, and strong.
You'd have a great time exploring Assateague Island in the off-season, as the bugs are gone, and the wildlife is easy to spot!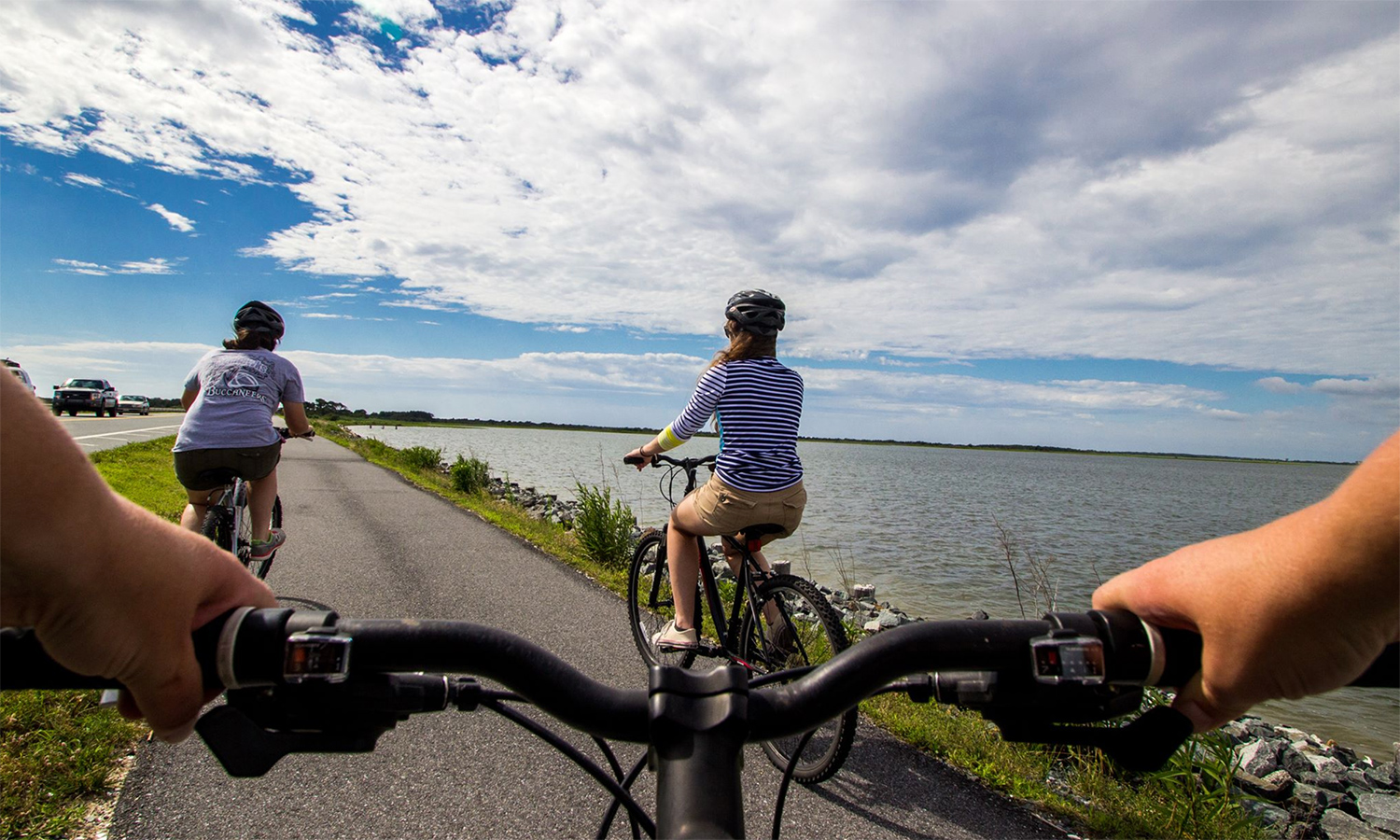 Go on a tour to explore the more isolated part of the park and soak in all the knowledge the tour guides have of the island. If you wish to stay in the park's developed area, you can enjoy hiking trails easily accessible from the mainland.
Enneagram Type 9- Retreat to Frostburg
Nines are our easygoing, receptive and agreeable type. They're professionals at relaxing and enjoying themselves and know how to give their travel buddies the space to do the same.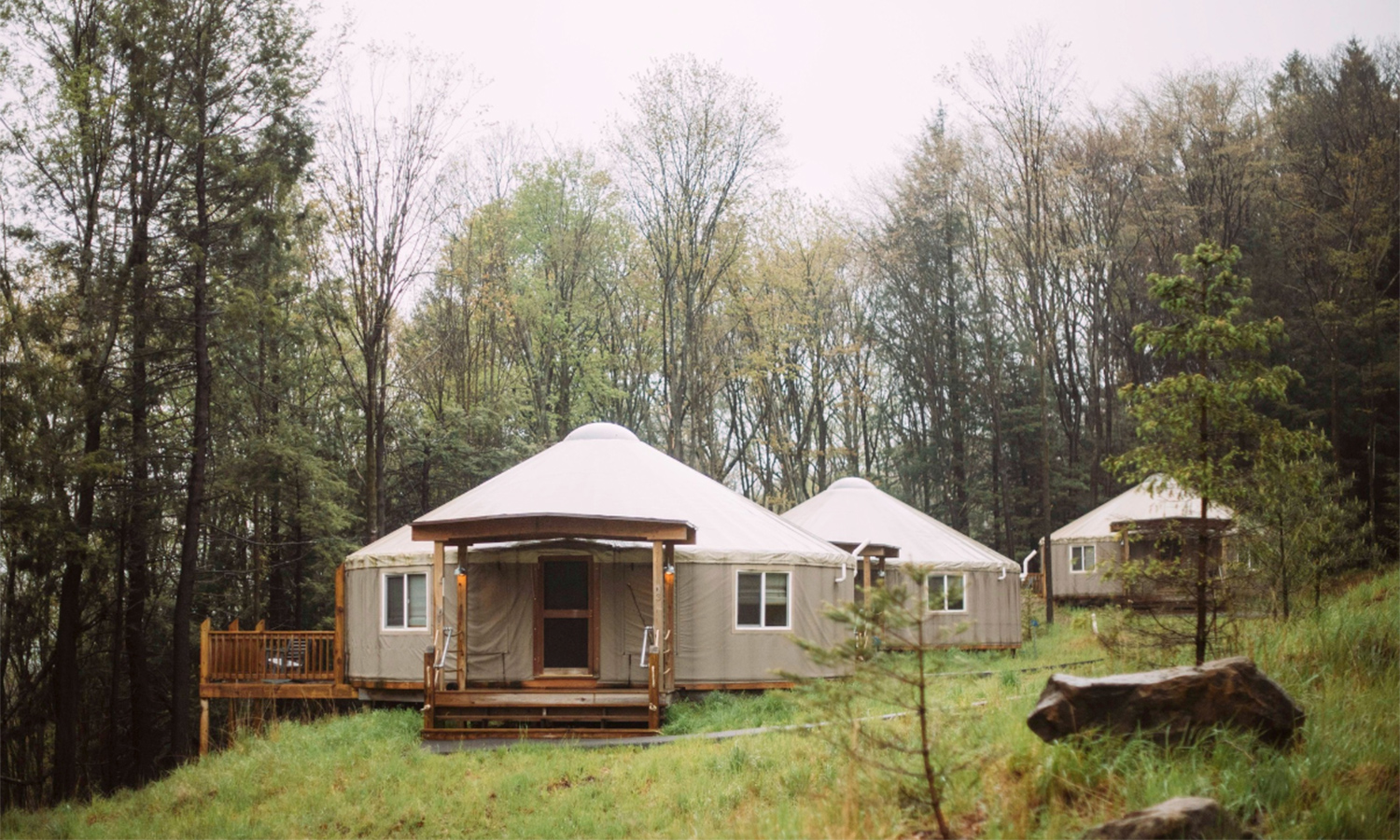 Retreat to Savage River Lodge in Frostburg and book a stay in a cozy yurt or cabin. Step outside and participate in their popular weekend event, Wine in the Woods, where you can enjoy wine tasting and hors d'oeuvres on their trails! Or, indulge in their room service delivered directly to your front porch, so you don't have to leave your place of rest. 
---
Lead Photo: Adventure Park at Sandy Springs School
Megan Farr is a creative consultant and small business owner. She lives in Brunswick, Maryland, with her family.