Breakfast, Biking, and Burgers: The Perfect Road Trip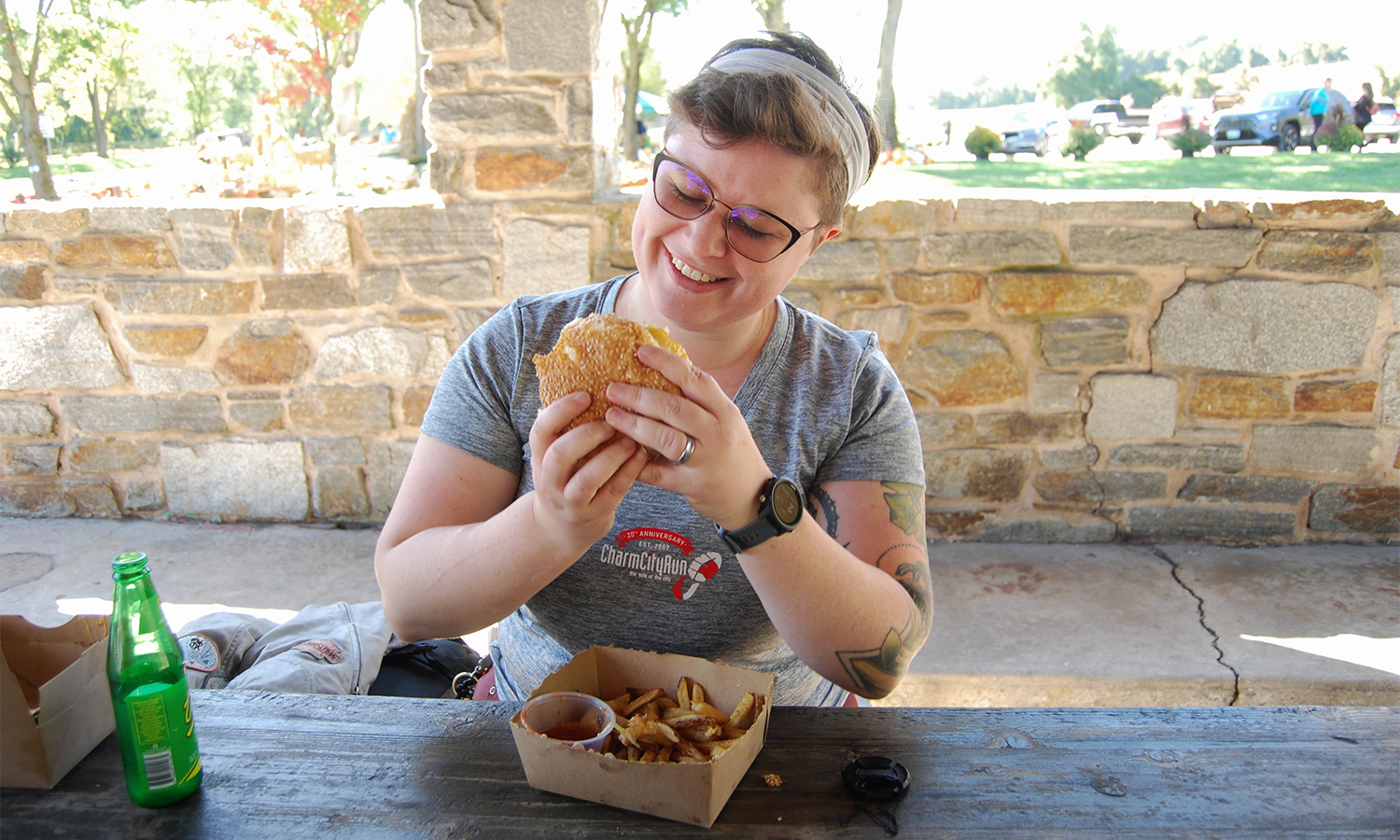 Coming off of a busy summer, I've been feeling the need for a chill, fall adventure. I had a few criteria to meet while planning this particular road trip: pick an outdoor activity, keep it simple, and of course, find a great place to eat. 
In my opinion, the best place to slow down and enjoy the season is in one of our state parks. On a whim, I chose Gunpowder Falls State Park—at 18,000 acres, it's Maryland's largest state park! While I love my motorized two wheels, I also enjoy the pedal-powered kind as well, so I planned this trip around an outing to the Torrey C. Brown Rail Trail.
The Buttersburg Inn—Union Bridge
Needing a hearty breakfast to start the day, I made my way to The Buttersburg Inn. Leaving from my home in Frederick I rode MD-26 heading north, cruising past farmland and soaking in the gorgeous autumn sky.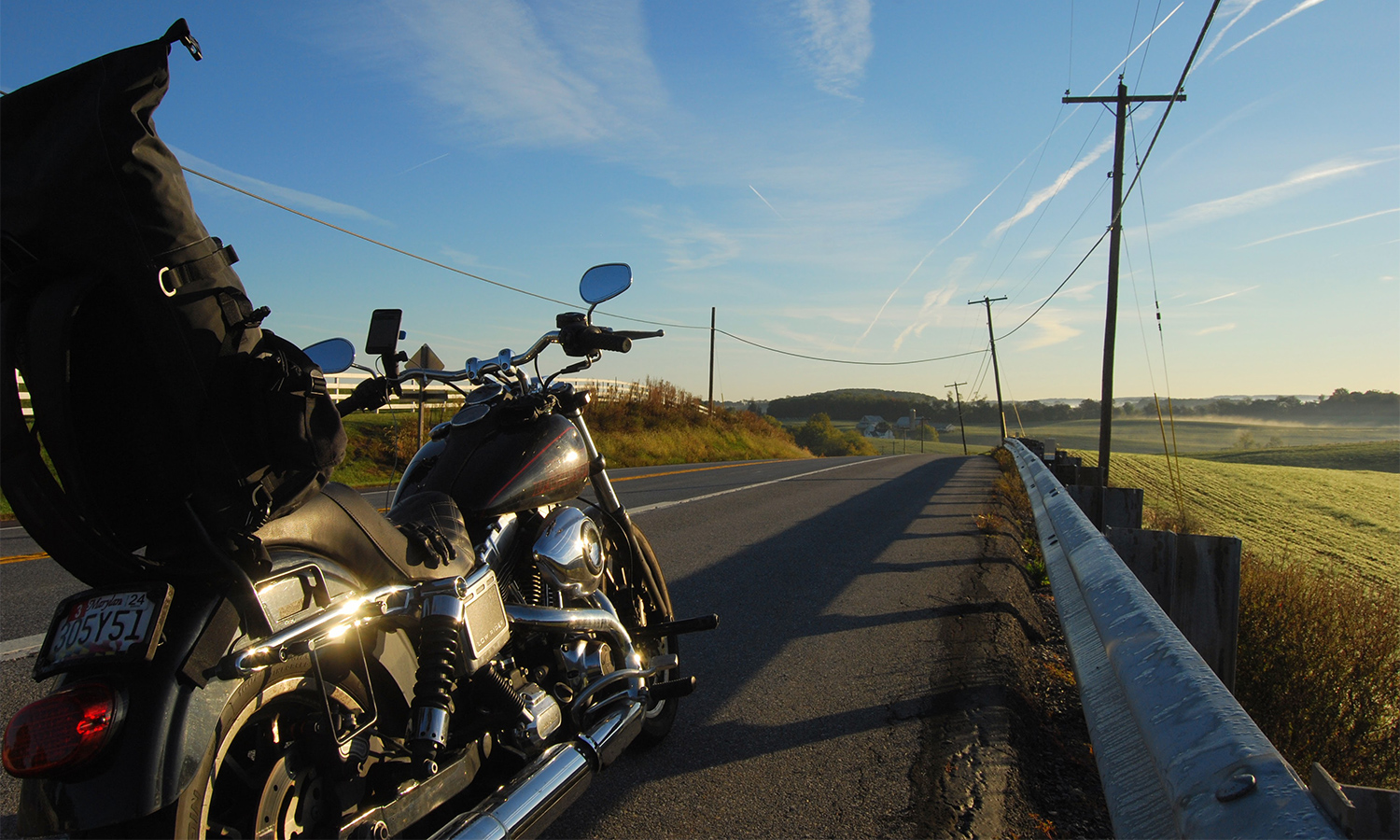 I immediately felt at home inside the restaurant thanks to the cozy low ceilings and nostalgic decorations. My waitress Jody kept me topped off on fresh coffee as I browsed the Union Bridge memorabilia and antiques. She explained how Frank, one of the owners, changes the decorations each season—next month will feature photos and stories of local servicemen and women for Veterans Day. 
In addition to the strong community spirit, the rotating menu of homemade specialties is worth the drive as well. I know I'm coming back for the fried oysters and hummingbird cake, but am also tempted to come back to try the hog maw and fried rabbit, some of the monthly weekend specials. 
Torrey C. Brown Rail Trail—Monkton
Swapping out my motorcycle for a bicycle was easy once I got to Monkton, an unincorporated town tucked away in the rolling hills of northern Baltimore County. Earlier in the week I made a reservation with Monkton Bike Inc. on Facebook and planned to pick up the Torrey C. Brown Rail Trail from there. 
The trail was built on the old Northern Central Railway that runs from Maryland up past the Pennsylvania state line. I spent a few hours exploring, but if you want to make a longer trip out of it I recommend staying at the Monkton Hotel. This historic lodging, with its attached cafe and rental shop, is the perfect basecamp for an extended bicycle tour of the region.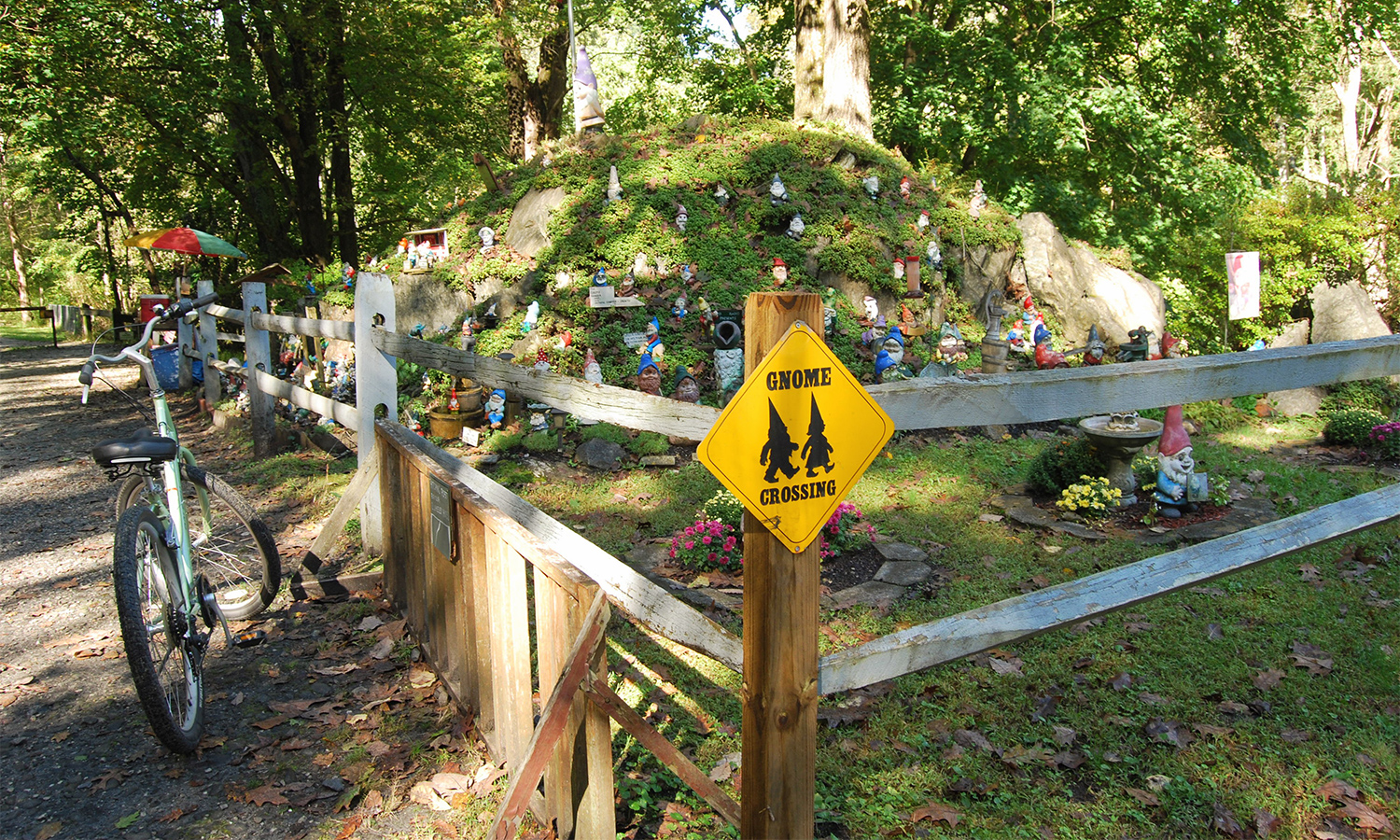 Fall is in full swing, so if you're looking for a place to catch the leaves changing, the majority of the trail is covered with a picturesque canopy of trees. Keep an eye on the Maryland fall foliage report for the best time to visit. I was surprised by the number of historic homes and communities along the trail and was even more surprised by 'Gnome Hill,' an installation at a private residence that boasted the largest amount of garden gnomes I've ever seen in one place. 
John Brown General & Butchery—Cockeysville
After about 20 miles of biking, the next logical step was to find some good food. I had a tip on where to get a great burger, twenty minutes down the road at John Brown General & Butchery. The decision to get the cheeseburger with a double patty was an easy one, and I'm glad I did—the additional patty perfectly balanced the generous amount of pickles and mustard.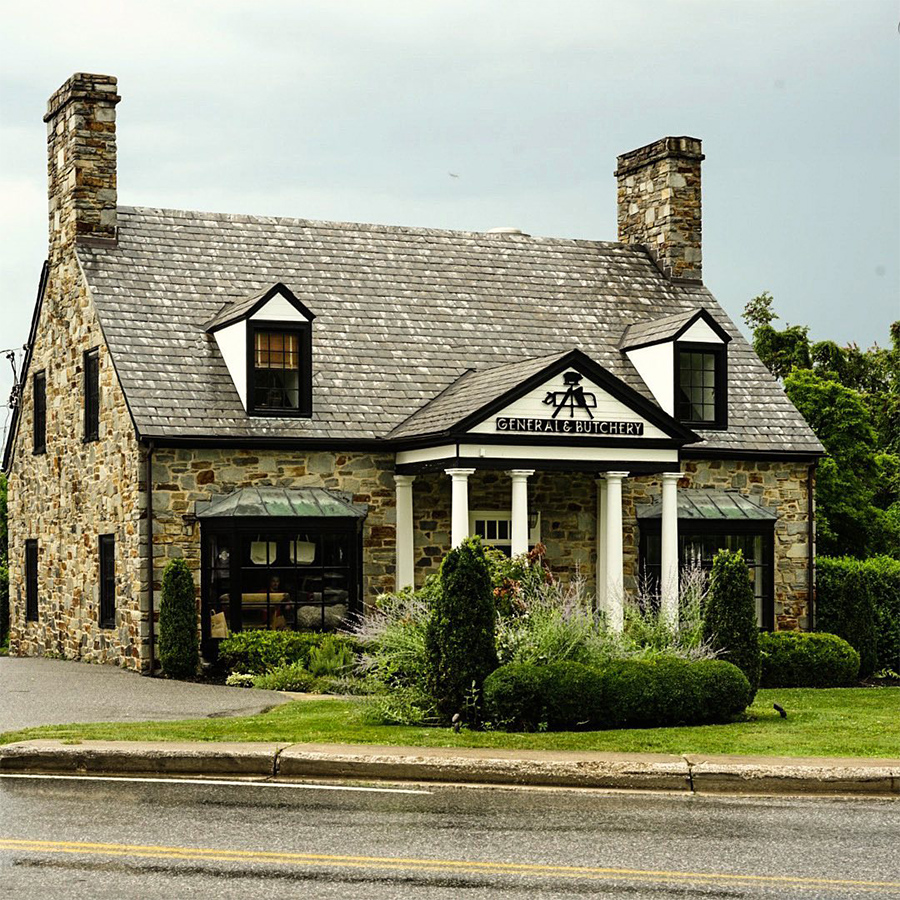 In addition to a solid lunch menu and quality coffee shop next door, John Brown's also has a well-stocked store full of produce, local foods, and wall-to-ceiling refrigerators for dry-aged beef. If you want to grab ingredients for dinner and forgot a cooler bag as I did, the staff will graciously pack your steak in a bag of ice if you ask nicely. In addition to a bottle of wine from their small but outstanding selection, I still had space in my luggage for a few pumpkins from Misty Valley Farms across the street, a thematic way to end a leisurely autumn day. 
---
Lead Photo: Peter Hitt
Katie Lomax splits her time between reading, writing, and riding her motorcycle when she's not working on her powerlifting progress. She's currently based in Frederick, MD, but has lived all over the country and continues to travel as much as possible. Follow her adventures on Instagram @skywardphoto.