Celebrate Spring on a Tour of Middletown Homes and Gardens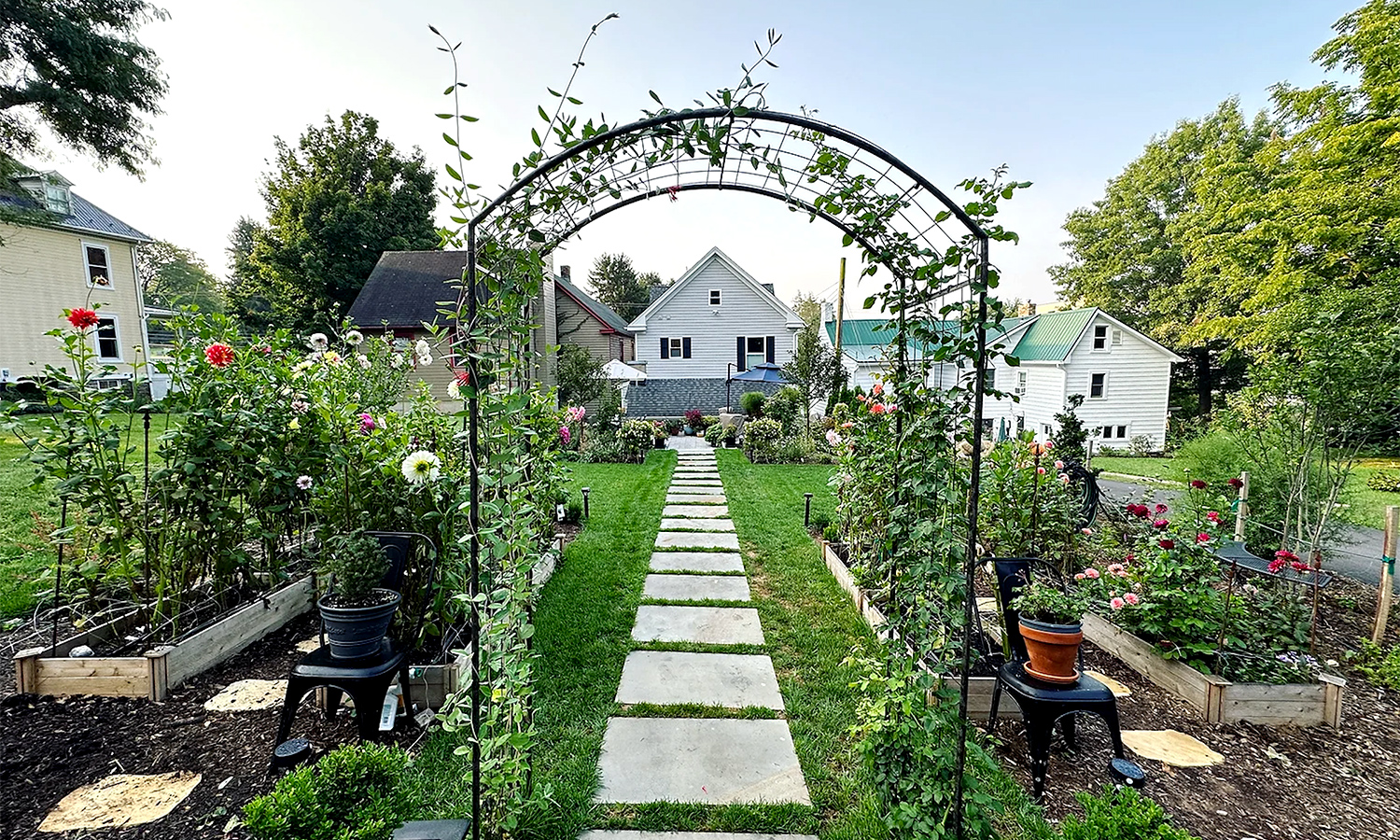 Historic house lovers: here is your chance to walk the halls of some of Maryland's most storied structures! Each year, the annual Maryland House and Garden Pilgrimage hosts four tours in various parts of the state that highlight architecturally and historically significant properties. The tours usually involve driving to hidden gems tucked away on back roads, but this year, participants can also enjoy a town-based walking tour of several Middletown homes and gardens on Saturday, May 6. 
Nestled in the valley of the Catoctin Mountains in Frederick County, Middletown was settled by German immigrants who mainly focused on agriculture. However, its strategic location on the Old National Road led to Middletown's growth into a commercial and social hub, as well as a witness to Civil War action. Today, the town still retains its historic appearance, with eighteenth century Germanic vernacular homes mixed with Greek Revival and Victorian architectural styles.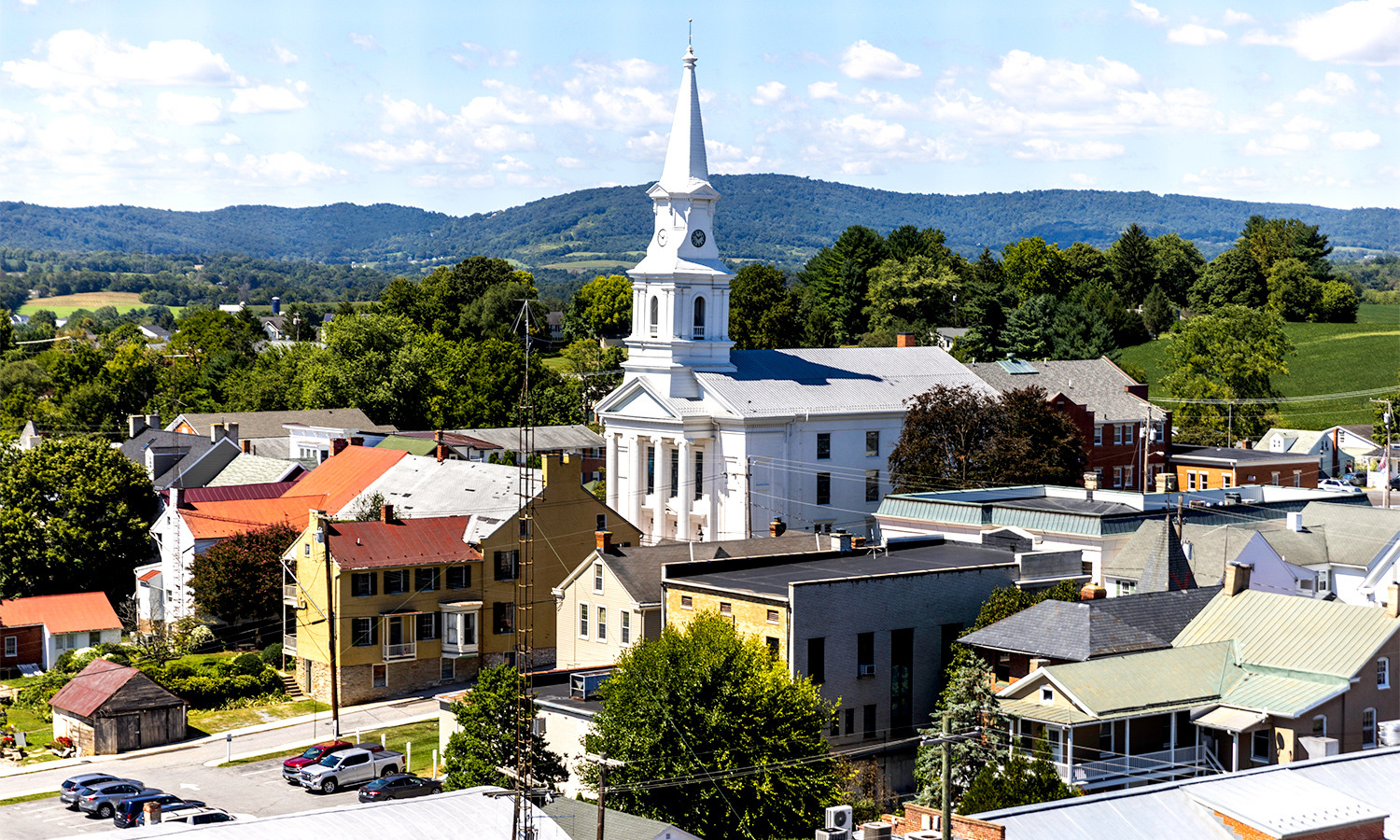 During the day-long event, Pilgrimage participants can visit 10 of these historic properties along with their gardens, which will be awash with spring color. 
Several private residences will be open for tours:
The oldest house in Middletown is the 1730 Smithfield House (16 Walnut Street). Appearing to be a small cottage from the front, this charming yellow home employs the Germanic tradition of building into hills. When viewed from the back, it is actually two stories. The current owners have lovingly restored the home, retaining its chestnut staircase, hand-forged locks, and decorative fireplace surrounds.

The Federal-style Stonebraker and Harbaugh-Shafer building at 100-104 West Main Street is one of the town's most significant.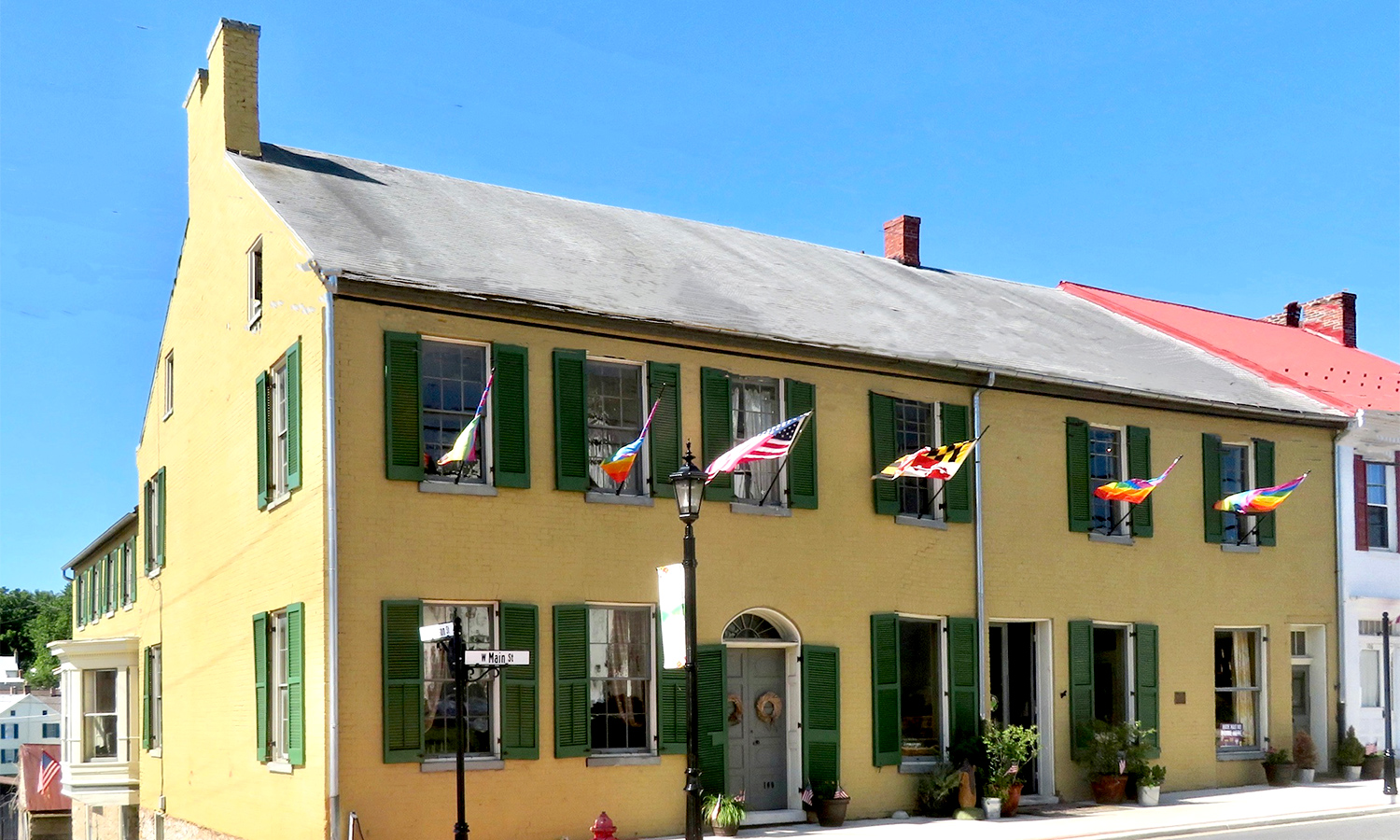 Having served as a Civil War hospital, community room, theater, town hall, post office, and library, its owner during the Civil War, Peter Shafer, provided the money to ransom the town from being burned by the Confederates.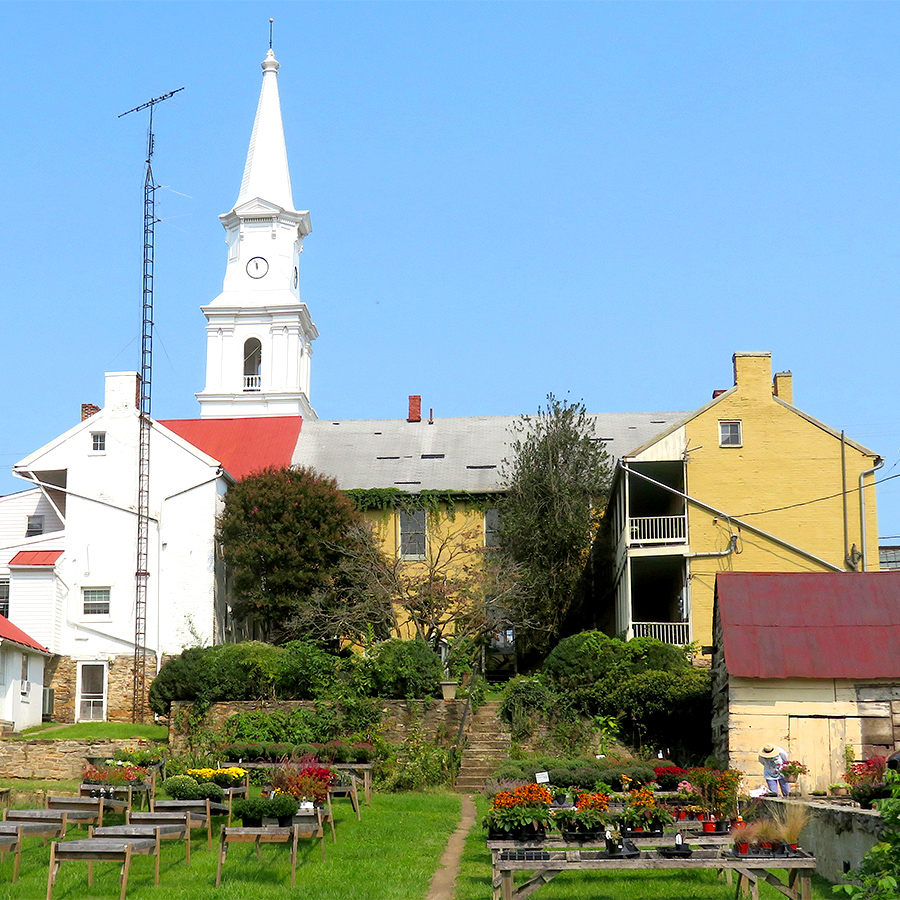 Behind the building, guests will delight in a garden of crepe myrtles, boxwoods, irises, clematis virginiana, and roses.
The Italianate Beckwith House at 211 West Main Street operated as a millinery and notions store in the mid-nineteenth century. The house still maintains its original storefront, along with a beautiful fanlight window on the east side gable. Several works of art by locally renowned landscape painter Marjorie Beckwith Stottlemyer, who grew up in the home, will be on display. 

Constructed in 1888 as the Valley Savings Bank, the brick Queen Anne at 20 West Main Street has been a private home since the late 1960s; however, the soaring ceiling in its main room harkens back to its previous life as both a bank and post office.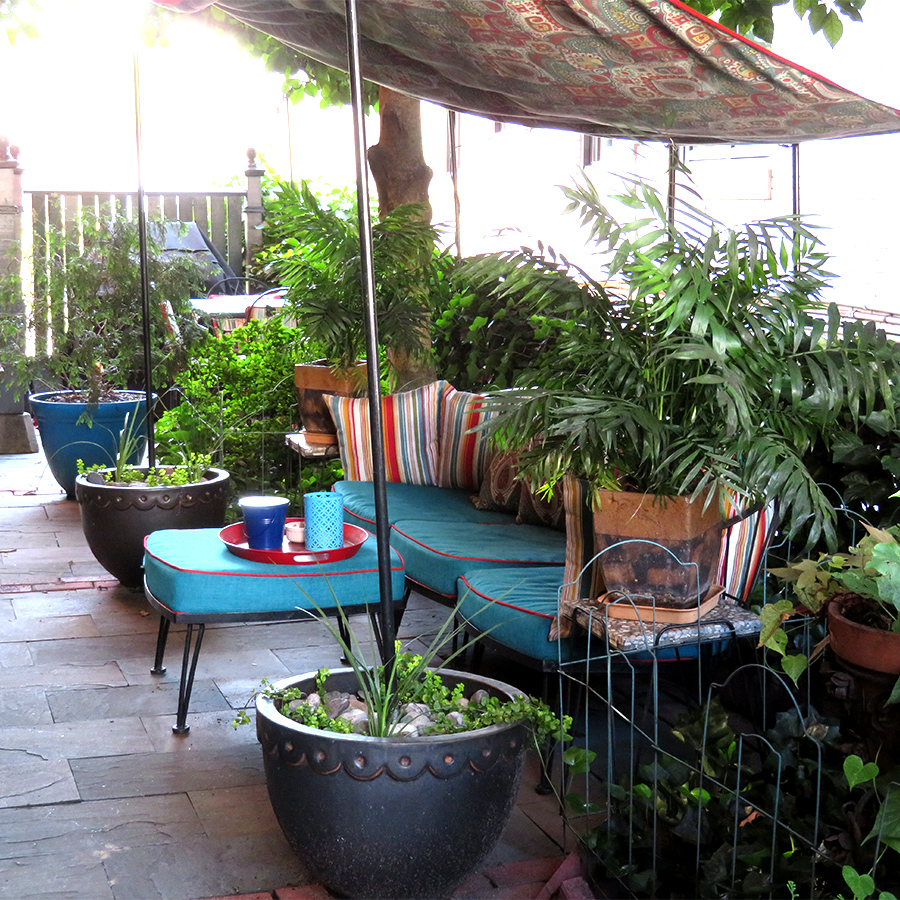 The current owners have created a private shaded oasis in the backyard, full of lush foliage and enchanting string lights. 
The Dr. Lamar House and Sanitarium, 200 West Main Street, was used as a residence, examination office, and surgical suite during the early twentieth century.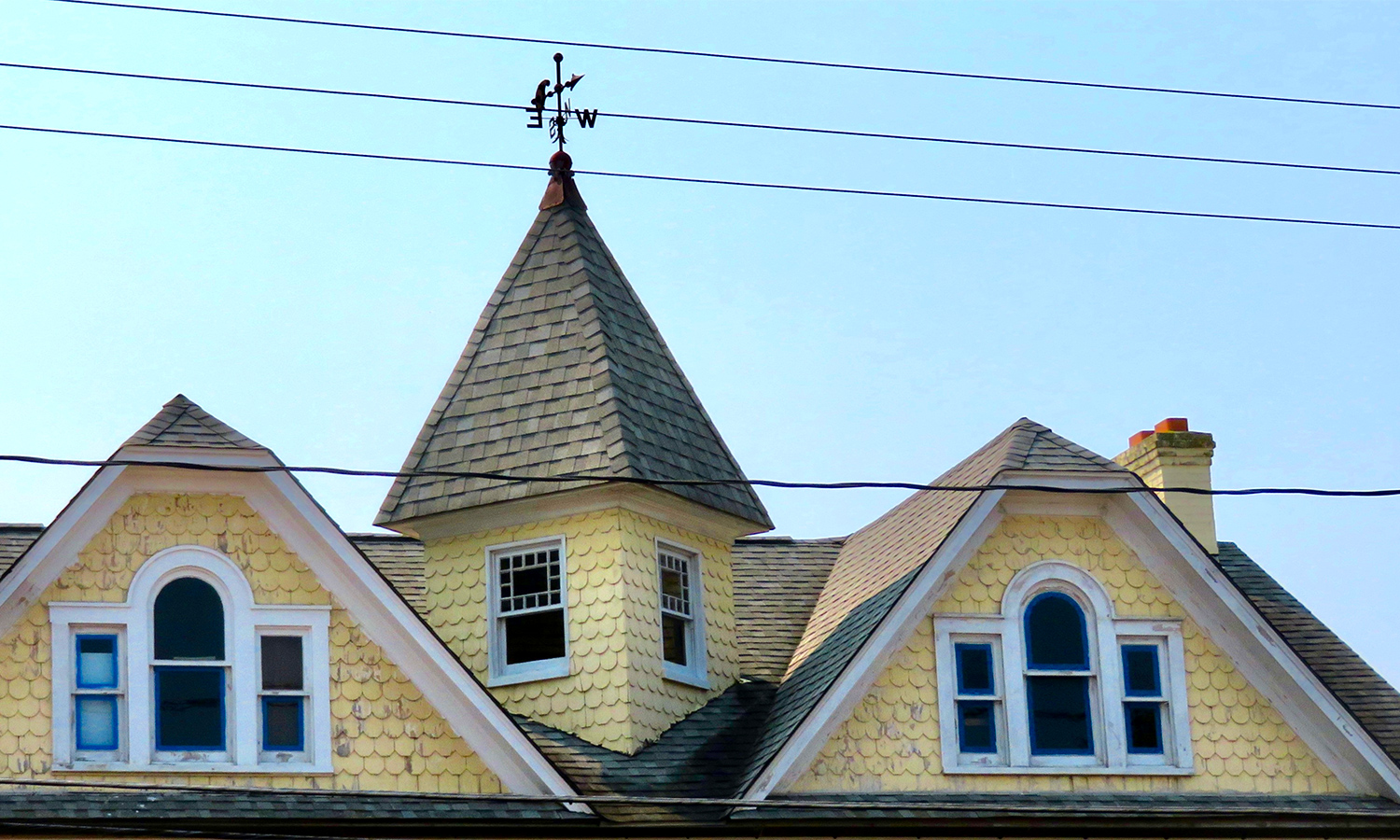 It was built in the vein of the larger Victorian homes standing farther east on Main Street, with a port-cochere, Ionic columns, and jerkin-head dormers. But those homes don't feature the floor-to-ceiling glazed tiles, built-in sinks, and floor drains of the Lamar House surgical suite!
The turn-of-the-century cottage at 13 East Main Street retains much of its original interior woodwork. Outside, an old cooking kitchen is surrounded by a flowering garden of 2000 tulips and daffodils, alongside hydrangeas, coral bells, dahlias, and peonies. 
Several public buildings will also be open for visitors:
The prominent steeple of

Zion Lutheran Church

has towered over Main Street for over 150 years, even appearing in an 1862 sketch of Union troops marching through the town. It was pressed into service as a Civil War hospital in the aftermath of the battles of South Mountain and Antietam, along with the

Christ Reformed United Church of Christ

, whose steeple was used as a lookout for General McClellan during the South Mountain conflict.

An architectural jewel in the center of town, Memorial Hall was constructed as a theater and community center in memory of Middletown's World War I veterans. After bearing witness to generations of family parties, high school dances, and civic celebrations, it stood vacant for years, and was recently developed as apartments. The historic facade remains, with its metal canopy, decorative trim, and central pedimented parapet. 
The proceeds from the Maryland House and Garden Pilgrimage will benefit the historic buildings at 19 and 21 West Main Street, which are being rehabilitated to become Middletown's Visitor Center. The two small buildings, once a harness shop and an outbuilding, are unique not only because they have survived when so many other outbuildings have not, but because of the Gothic Revival trim that decorates what are usually very plain, utilitarian structures.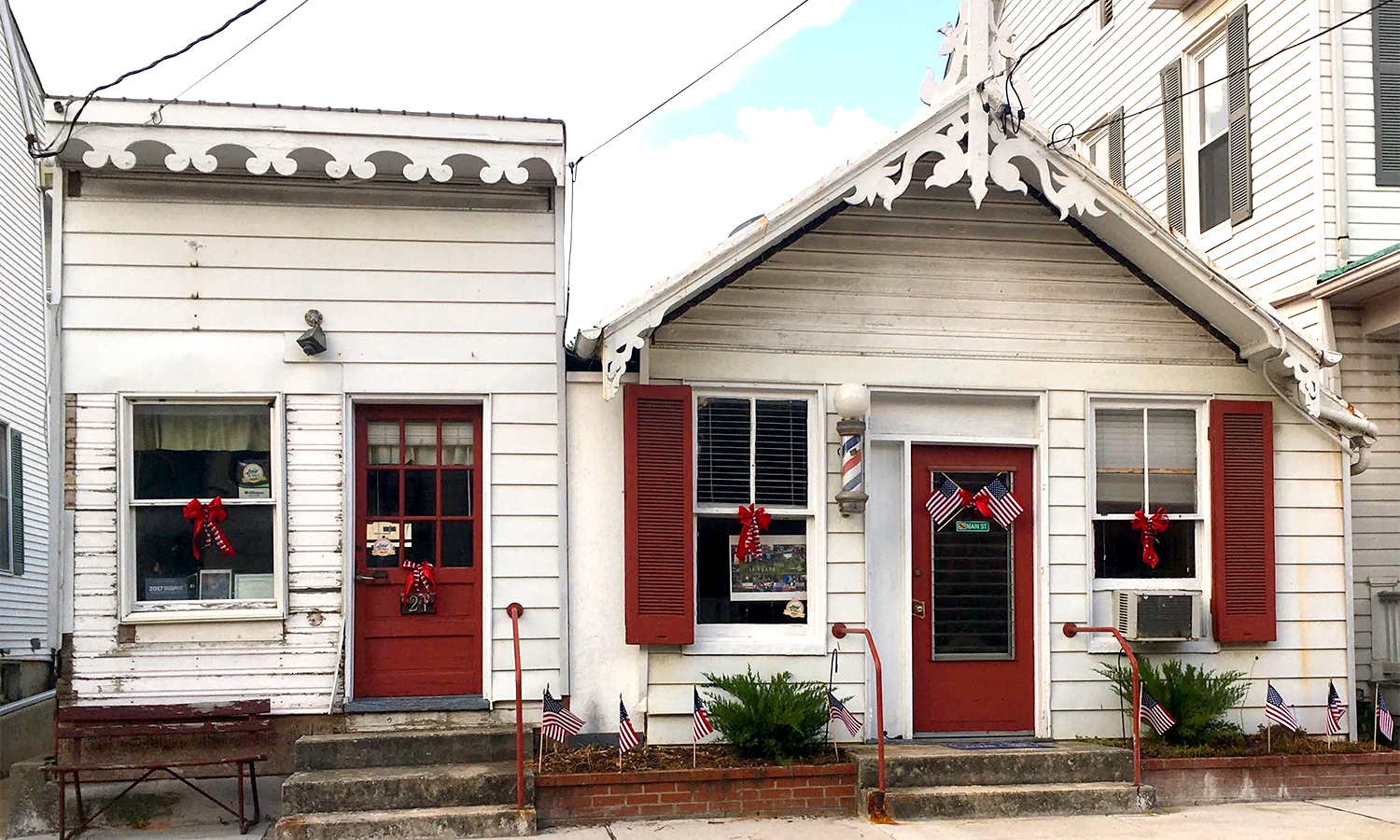 Tickets are required for the Pilgrimage and can be purchased online in advance of the event. Participants should wear flat-heeled shoes and be prepared to walk approximately a half-mile. The homes are not ADA-accessible, although there is some reserved handicapped parking for those requiring it. The event will take place rain or shine.
Participants are encouraged to make reservations for a box lunch prepared by Tapia's on Main, which can be picked up and eaten at either of the churches from 11:30 a.m.-1:30 p.m. If you wish to dine in one of Middletown's restaurants instead, reservations are encouraged.
The other tours on the Maryland House and Garden Pilgrimage are in Charles County on April 29, Queen Anne's County on May 13, and in Baltimore City/Federal Hill on May 21.
__________
This article is sponsored by Main Street Middletown, MD Inc., a nonprofit organization dedicated to enhancing the economic vitality of the historic downtown business district. Main Street Middletown strives to bring citizens, businesses, and local government together to revitalize, preserve, promote, and support the historic downtown area.
---
Photo Credit: Lori Lankford
Heidi Glatfelter Schlag is a marketer, history lover, and traveler who can often be found exploring museums, parks, small towns, and farms. She founded Culture-Link Communications, where she helps local nonprofits and small businesses build their brands. Heidi lives in Frederick, MD, with her husband and two dogs.