The Women Behind Maryland's Booming Wine Industry: Part 1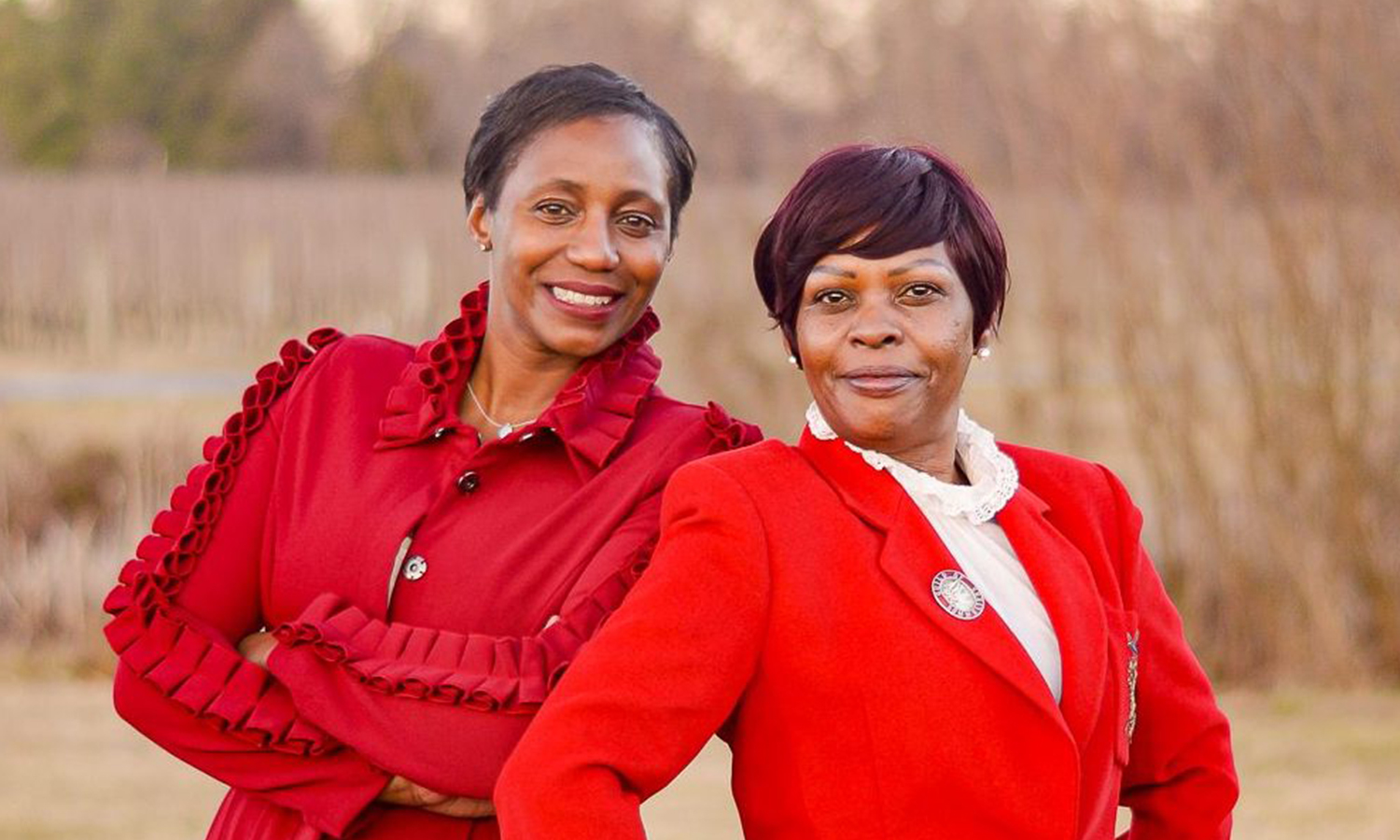 I learned to drink wine in my twenties in the Napa Valley. Living in San Francisco, I took for granted the hundreds of wineries at my disposal within an hour drive and the repetitive days of sunshine. Never did I question how grapes were able to grow in such a climate, and become the complex varieties of wine in my glass—until I came to Maryland.
As the most renown wine region in the U.S., Napa is just 30 miles long and five miles wide but contains over 400 wineries. Maryland, on the other hand, is 18 times the size of Napa but has only a quarter of the wineries. Since the early 2000's, Maryland's wine scene has grown significantly, but the industry is still relatively nascent. Because climate conditions are not ideal and there are few tried-and-true techniques, winemaking in Maryland is not for the faint of heart. Whether it's planting a new, hybrid grape variety that can better tolerate heat and humidity, or shifting the time of harvest to avoid a freeze, or planting at higher and higher elevations, making wine here requires flexibility, patience, toughness, and ingenuity.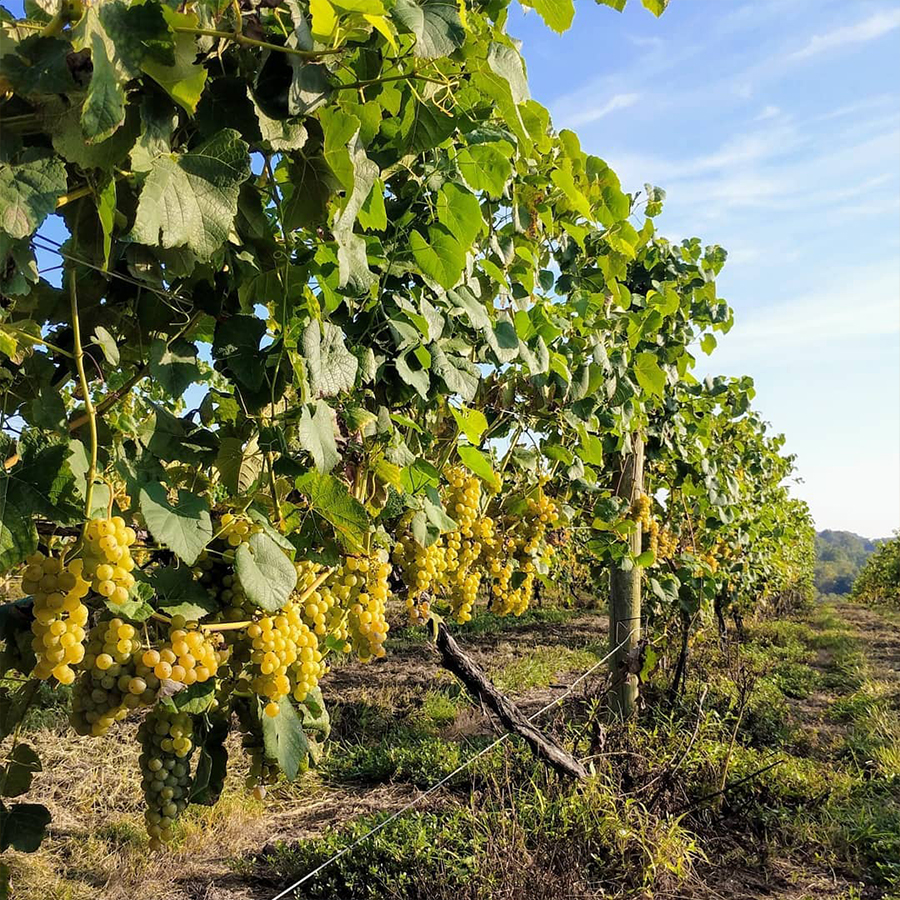 It is no wonder that Maryland is home to a number of successful female winemakers, though the wine industry as a whole is male dominated. In the most recent Governor's Cup Awards (the most prestigious wine competition in Maryland), five of the 11 "Best in Class" winners were made by female winemakers. But Maryland's wine scene is anything but competitive. Because the industry is still small, there is a shared mentality that there is room for everyone and the success of one equals the success of everyone.
The women winemaking community is especially tight knit. Everybody knows each other on a first name basis and is always willing to share knowledge. They are a group of women with diverse backgrounds and stories—each finding their way into the winemaking world for different reasons. But what they have in common is an enthusiasm for their work, impressive winemaking knowledge, and a willingness to do everything from grape to glass. They are formidable forces in a burgeoning industry finally being noticed and recognized for the quality, variety, and skill of its winemaking. The industry may have been started by men, but women are now just as much pioneers in making Maryland wines known to the world.
Rachel Lipman – Loew Vineyards
Mount Airy, MD
Don't tell Rachel Lipman that she has a passion for wine. "I hate the word passion," she says. "People can have a passion for something, but turn out to suck at it or not put in the work." 
As Maryland's youngest head winemaker at 28 years old, Rachel has proven that she doesn't suck at it. But it's easy to assume that her position fell in her lap because her grandparents own one of the oldest wineries in Maryland.
"It was very much the opposite," Rachel explains. "My family didn't ask me to be a part of the business. I had to prove to them that I was committed."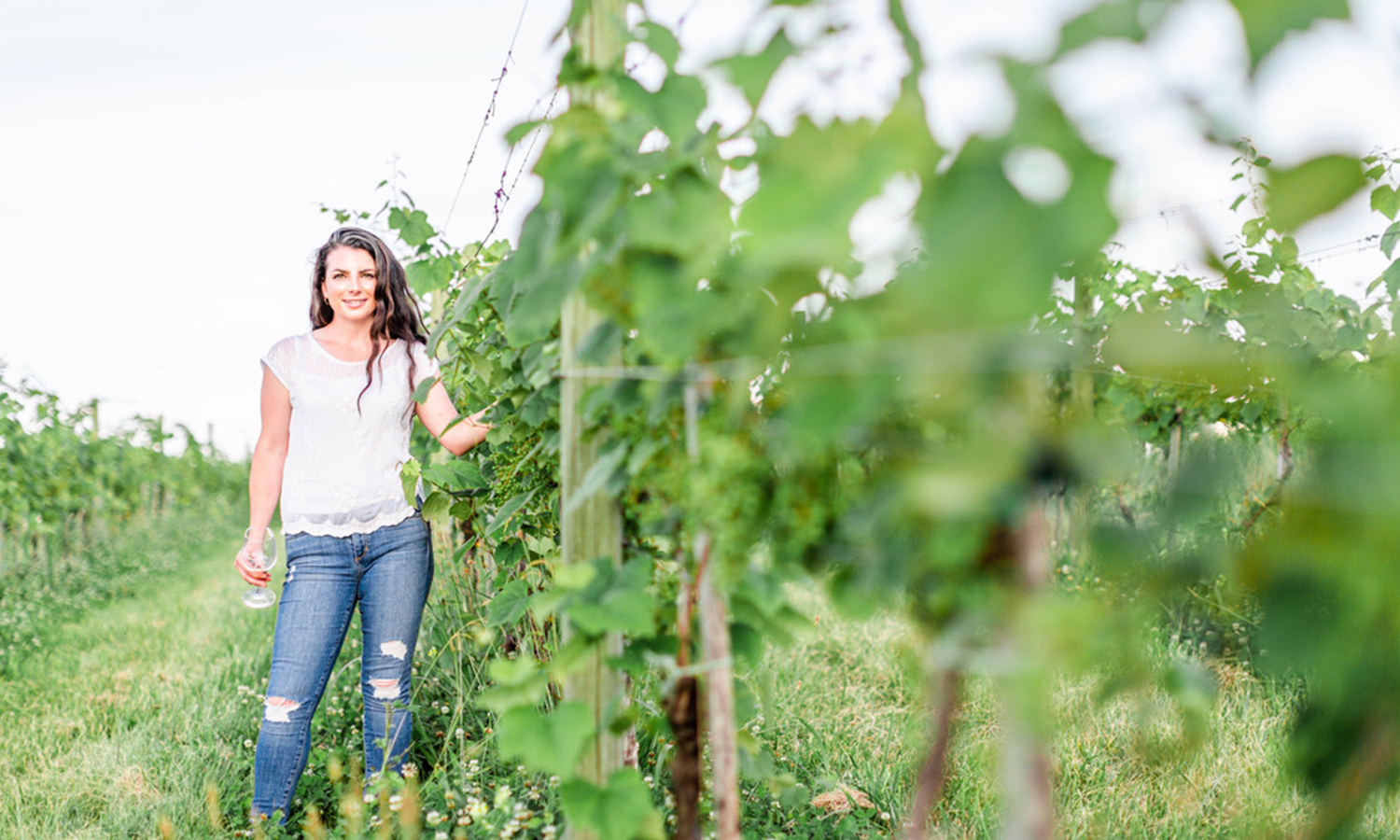 Early on, Rachel felt a deep connection to her family's winemaking roots. Rachel's grandfather was the only surviving member of his family during the Holocaust and started Loew Vineyards to continue his family's winemaking legacy, which abruptly ended during World War II when all of the family's wineries in Europe were destroyed.
Though Rachel envisioned being a part of rebuilding her family's legacy, she didn't think that she could be a winemaker herself. "All the winery owners I knew growing up were old men with grey hair and mustaches, so I thought you had to be an old man to be a winemaker," she laughed.
Ironically, it was her high school guidance counselor who suggested that she consider taking over her grandparents' winery. Something clicked for her: "From then on, it was 100% wine."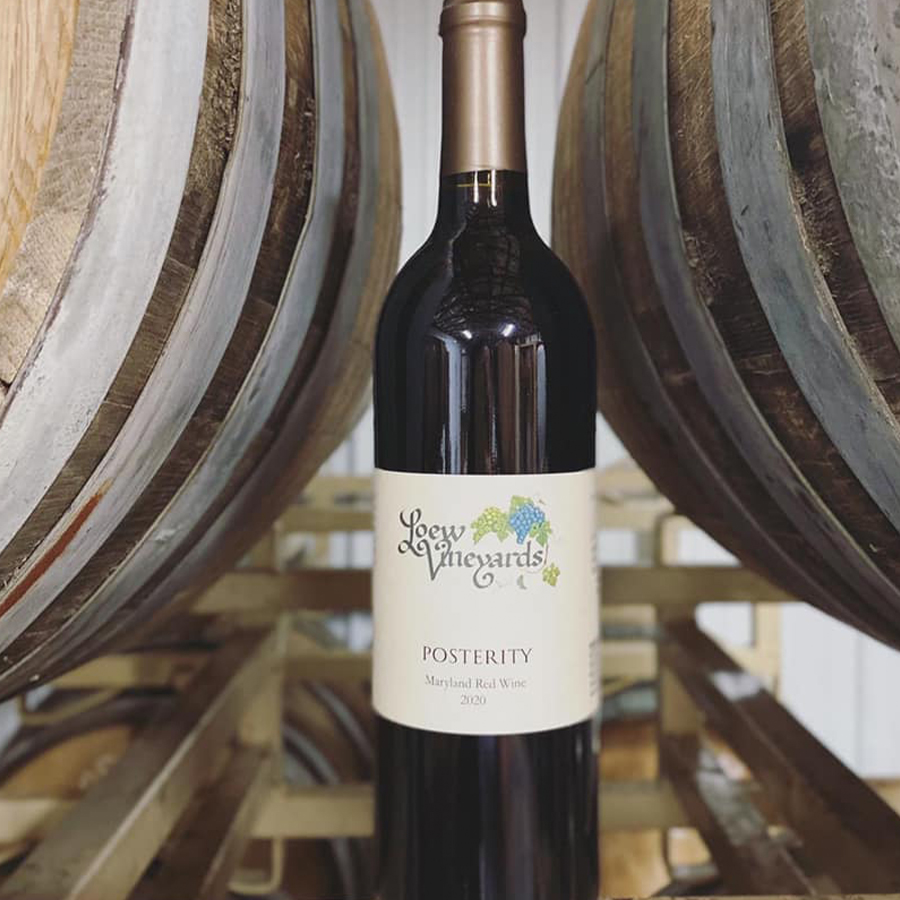 Over the last decade, Rachel has been dedicated to learning every aspect of the wine business—majoring in plant science at the University of Maryland, earning her winemaking certificate at Washington State University, and working in various wine and beer retail stores. She even spent time working on a farm in Loire Valley, the premier winemaking region of France. 
Under Rachel, Loew Vineyards has gone from producing under 1,000 cases a year to over 2,000 cases this year. Rachel has also been thoughtful about building out the winery experience for visitors, offering events such as glassblowing, yoga, and live music on weekends and holidays. Her goal is for people to come and learn about her family's story, which she loves to share while giving tours of their 4-acre vineyard.
It's worth visiting Loew Vineyards just to try their unique honey wines (known as mead). Made from a proprietary family recipe, tasting it is like tasting a piece of history. For Rachel, making meads and sharing them with others is both an honor and proof of the survival of her family's legacy. There is no doubt to her family now that she is serious about carrying it forward. But Rachel says she's just getting started. "I'm only at 5-10% of where I'll be in my career, but the cool thing is that I'm starting to see the results of my hard work." 
Rachel's favorite wine pairing: Gamay Noir and mushroom risotto
Kim Johnson – Philosophy Winery and Vineyard
Kim Johnson did not inherit the keys to a vineyard. Nor did she have enough saved to buy one herself. Yet she is the first African American woman winemaker and winery-owner in Maryland—thanks to her grit, business mind, and undying passion for wine.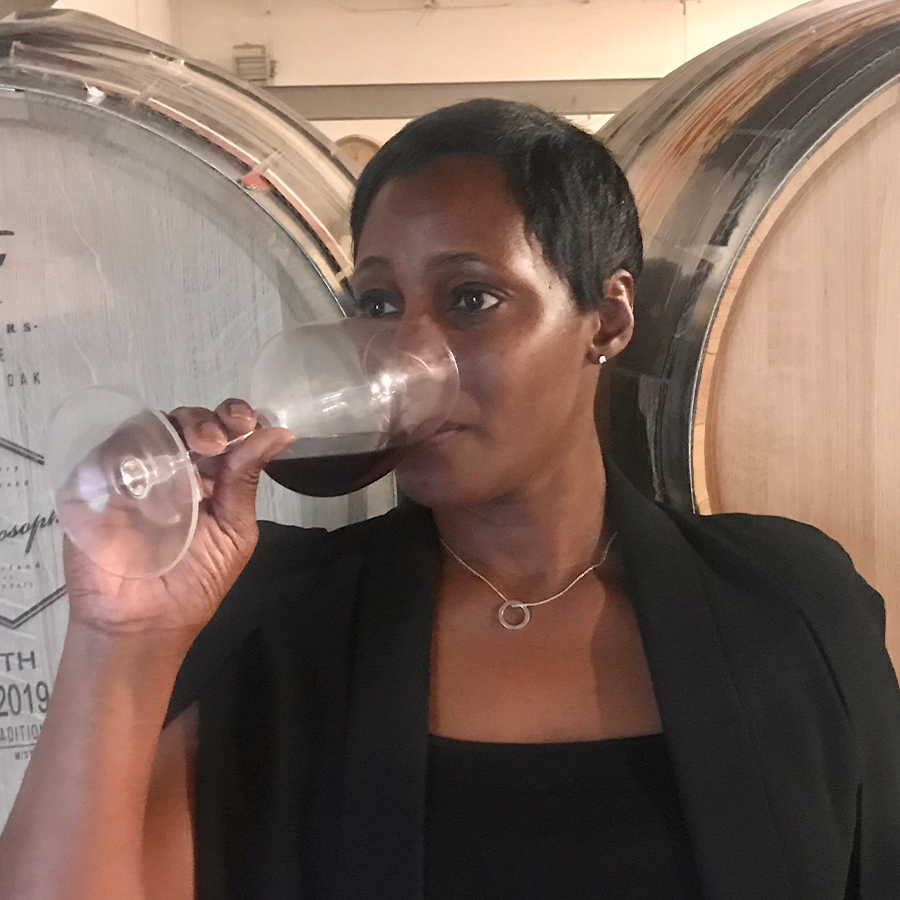 Kim's journey started in the tasting room of Old Westminster Winery seven years ago, where she took advantage of the opportunity to learn everything she could about wine—from sourcing to production to distribution.
"It was all hands on deck, and I said 'yes' to everything. The more I learned, the more I realized….you know, I would love to figure out how to have my own winery," says Kim.
Not having the resources to purchase her own winery outright, Kim came up with the idea of a mobile winery that sources grapes from Maryland vineyards, produces wines in a rented production facility, and distributes them through a website and local events. Thus, Philosophy Winery was born.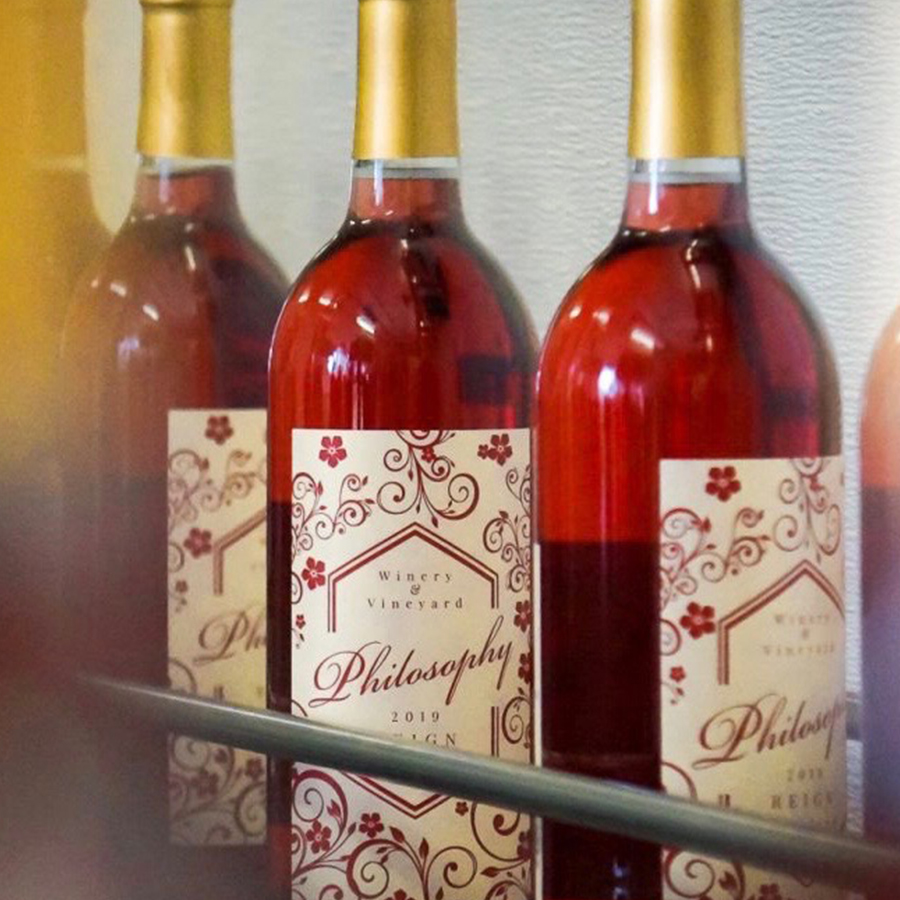 But Kim would be the first to tell you that the journey has not been easy. Philosophy's first release, a 2019 Rosé, almost didn't happen. After receiving a spoiled batch of grapes late in the harvest season, she was forced to chuck her initial production plans. Thankfully, she was able to find a vineyard that still had grapes to sell and ended up using their chambourcin grapes to make the beautiful rosé that won a silver medal at the 2020 Maryland Governor's Cup.
Kim's tenacity has helped her through many challenges, including being one of the few African American women in the industry.
"The hardest part is being the only one of me all the time," Kim says.
That's why one of the priorities of Philosophy Winery is helping more women, especially African American women, enter the wine industry. Philosophy offers a mentorship program to train young women interested in working in the industry on all aspects of the winemaking process. One of the first to go through the program was Kim's own daughter. 
As a single mom, full-time financial analyst, winemaker, and student currently studying for her winemaking certificate, Kim doesn't have much free time. Her vision for Philosophy is to have a vineyard and tasting room someday where she can create an experience for visitors that merges her love of winemaking with her business partner's love of service. It may take years to realize their dream, but Kim is patient: "I've gotten a lot of obstacles thrown my way, but I'm a very spiritual and faithful woman, and I trust in the process."
Kim's favorite wine pairing: Sparkling wine and kettle corn
Melissa Aellen – Linganore Winecellars
Mount Airy, MD
Melissa Aellen was lucky enough to know what she wanted to do when she was just 10 years old. "I wanted to work with my dad in the vineyard," she says. Anthony Aellen, the second generation winemaker of Linganore Winecellars, is the son of Jack and Lucille Aellen, who started Linganore 45 years ago when they converted a dairy farm in the hilly, wooded part of Frederick County between Mount Airy and New Market into a vineyard. But because Melissa didn't have any female winemaker role models at the time, she didn't think it was possible. 
"There was an awesome secretary who worked at the vineyard, Ms. Kathy, who was also an artist, and I basically decided that I wanted to have her job so I could work at the vineyard," Melissa recalls.
It wasn't until she came across a story of winemaker Gina Gallo in Wine Business Monthly that she realized it was possible for her to realize her dream. Melissa went on to get her Bachelor of Science in viticulture and enology from Cornell University and intern at seven different wineries across Napa, Oregon, New York, and even New Zealand.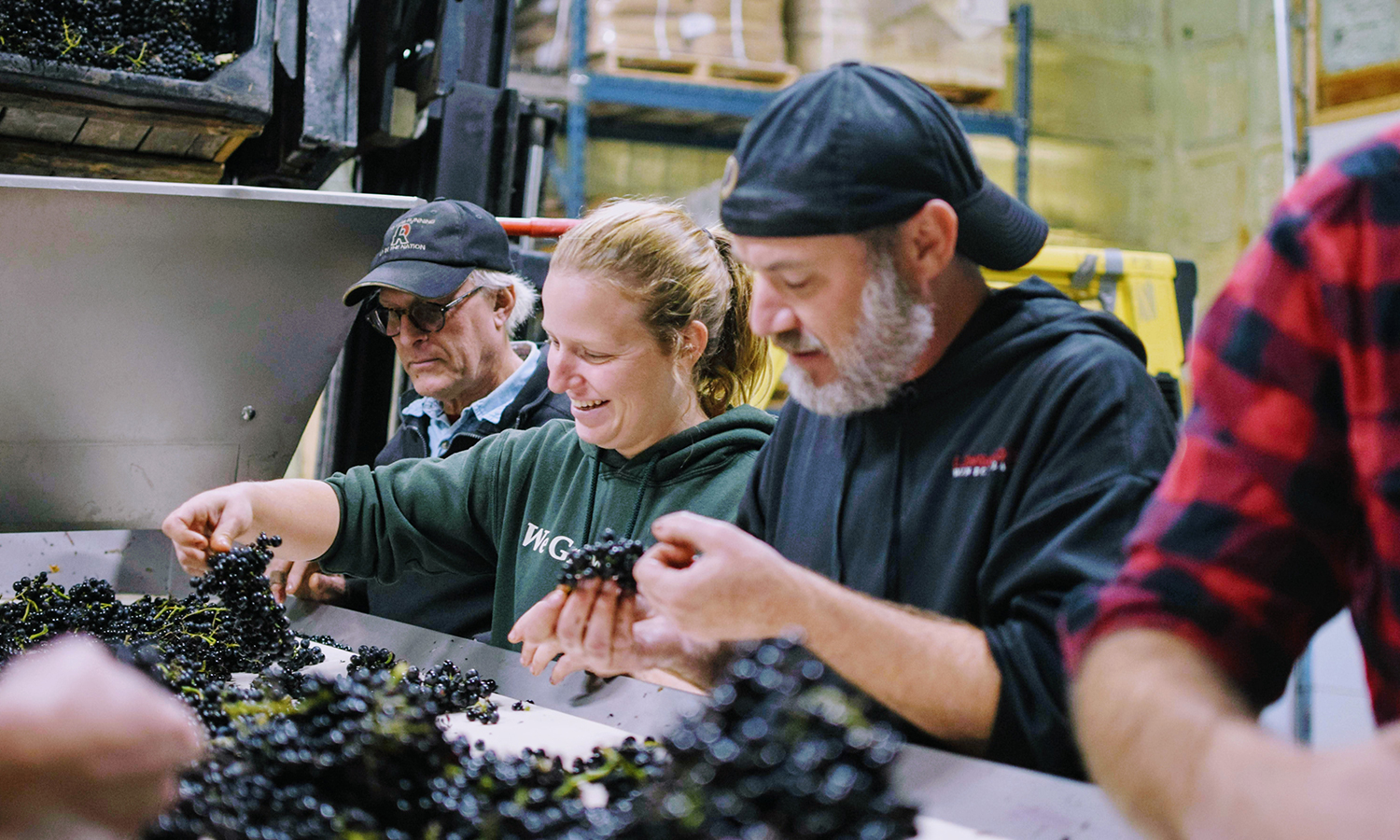 Speaking to Melissa, you quickly realize how much her age belies her knowledge of wine. From a young age, she developed an appreciation for alcohol and where it comes from. She cares deeply about sustainability and educating customers on Linganore's history. She co-chairs the Education Committee of the Maryland Wine Association (along with Rachel Lipman of Loew Vineyards), educating members on how to move Maryland's wine industry forward sustainably.
"What's unique about winemaking is that it is its own vertically-integrated business," she explains. "Because you have control over the entire process, from manufacturing to marketing to distribution, you can really focus on sustainability."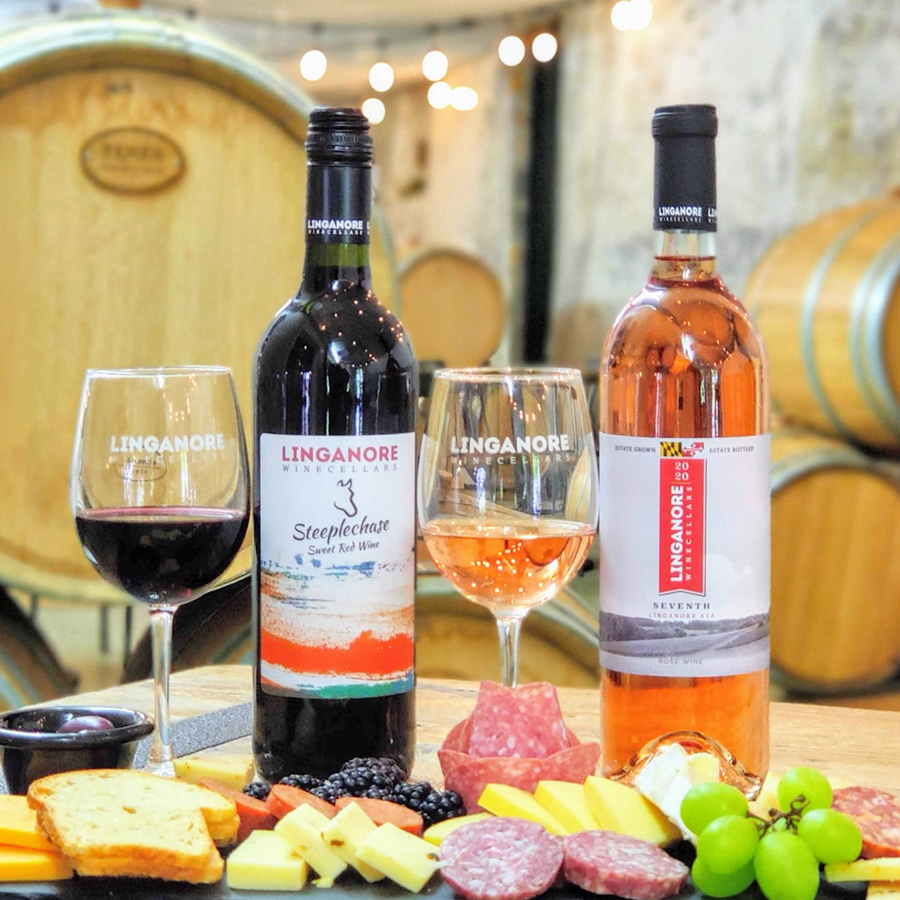 Unique among wineries not only in Maryland but around the world, Linganore has invested significantly in sustainability. A quick glance at their website will give you a sense of how much. The "Sustainability" section offers detailed lists of water, waste, and energy conservation initiatives, items that they recycle, green building and transportation practices, and measurable results of the amount of recycled fruit pulp and consumer waste. They have even invested in free charging stations for electric vehicles. Though their green initiatives are costly, Melissa says sustainability is part of Linganore's values and will pay for itself in the long run. Moving forward, Melissa says Linganore plans to be 100% solar and wind-powered by 2022 and focus on expanding the quantity and quality of grapes that it grows in Maryland.
"The Maryland wine industry is exciting because we aren't yet set in a particular wine that we're known for," Melissa says. "Napa is known for Cabernet Sauvignon, Oregon for Pinot Noir and Chardonnay, New York for Reisling, and New Zealand for Sauvignon Blanc. There, everyone has to follow what they're known for. Because Maryland is not known for anything, there's a lot more diversity in the styles of wine that you can find here."
That being said, Melissa's latest favorites are Linganore's 2020 Albariño Reserve and Rosé, which you can find on their website and in most liquor stores in Maryland.
When asked what Linganore's success means to her, Melissa is humble: "After working here full-time for four years, I can attest that it's not an easy business. So the fact that we've been around for 45 years is quite impressive."
Melissa's favorite wine pairing: Rosé and aged white cheddar
---
Lead Photo: Kim Johnson (left) with her business partner Denise Matthews are co-owners of the first African American female-owned winery in Maryland. Photo Credit: Philosophy Winery
Gina is a writer, yoga teacher, and career coach. Her love of food and self-discovery has led her to travel and live all over the world, including San Francisco, Chicago, Bali, and her hometown of Chengdu. She currently lives in Maryland with her husband and English Cream Golden Retriever. Follow her @ginachenart