Pour a Glass and Kick Up Your Heels in Pigtown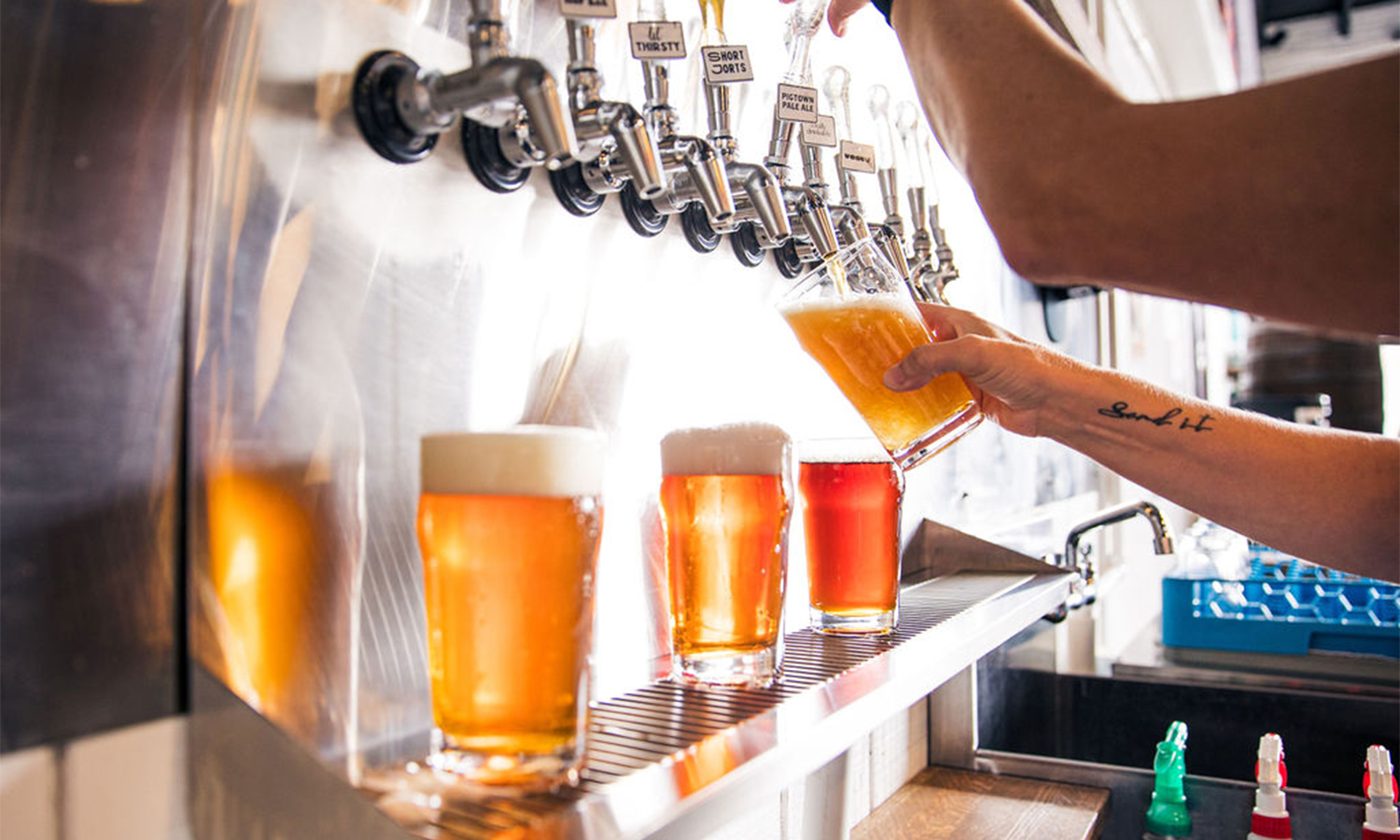 Where can you find neighborhood charm, great food and drinks, and a variety of entertainment options? Look no further than Pigtown in Baltimore. In the 1800s, pigs were herded through the streets from the stockyards to meat processing facilities, giving the neighborhood its name. The mostly German immigrants who lived in Pigown might not recognize it today. Pigtown is now a vibrant, culturally diverse community with a little bit of something for everyone. 
As is often the case when I go on a road trip, I was in search of craft beer, and I definitely found it. Suspended Brewing Company is a unique spot with a vibe that feels like the neighborhood. It is fresh, creative, a little quirky, and somewhere you could stay for a while and take a break from your normal routine. The brewery has a mix of indoor and outdoor spaces perfect for both small and large groups to hang out. The front of the brewery feels like a greenhouse—it's bright and sunny with a lot of plants. There are also seats next to the production equipment, so you can be in the heart of the action as you enjoy your beer.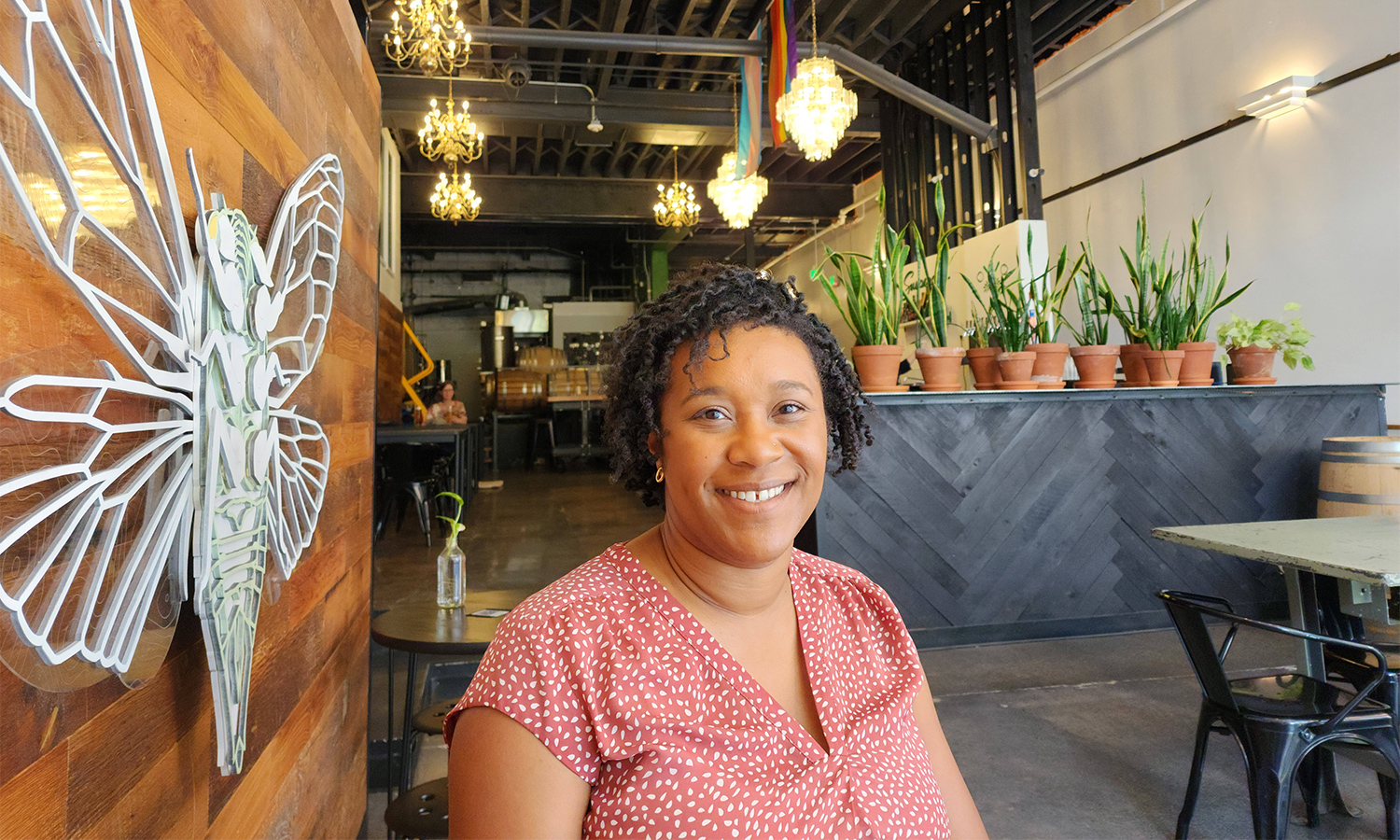 Suspended specializes in mixed culture fermentation. If you like your beer a little funky, add Suspended to your road trip destination list. If funky beers are not your thing, Suspended should still be on your list—the taplist has a lot of variety to satisfy my hop-loving heart. My favorite beer was Kintsugi, an American IPA. More than just a place that makes good beer, Suspended is a brewery with a mission to combine social justice and ecological stewardship to be a positive presence in the community. The business is also minority and woman-owned. 
Across the street from Suspended Brewing Company is Mobtown Ballroom. Located in an old church, Mobtown Ballroom has weekly dances, with lessons for those of us who might need to brush up on our swing dance moves.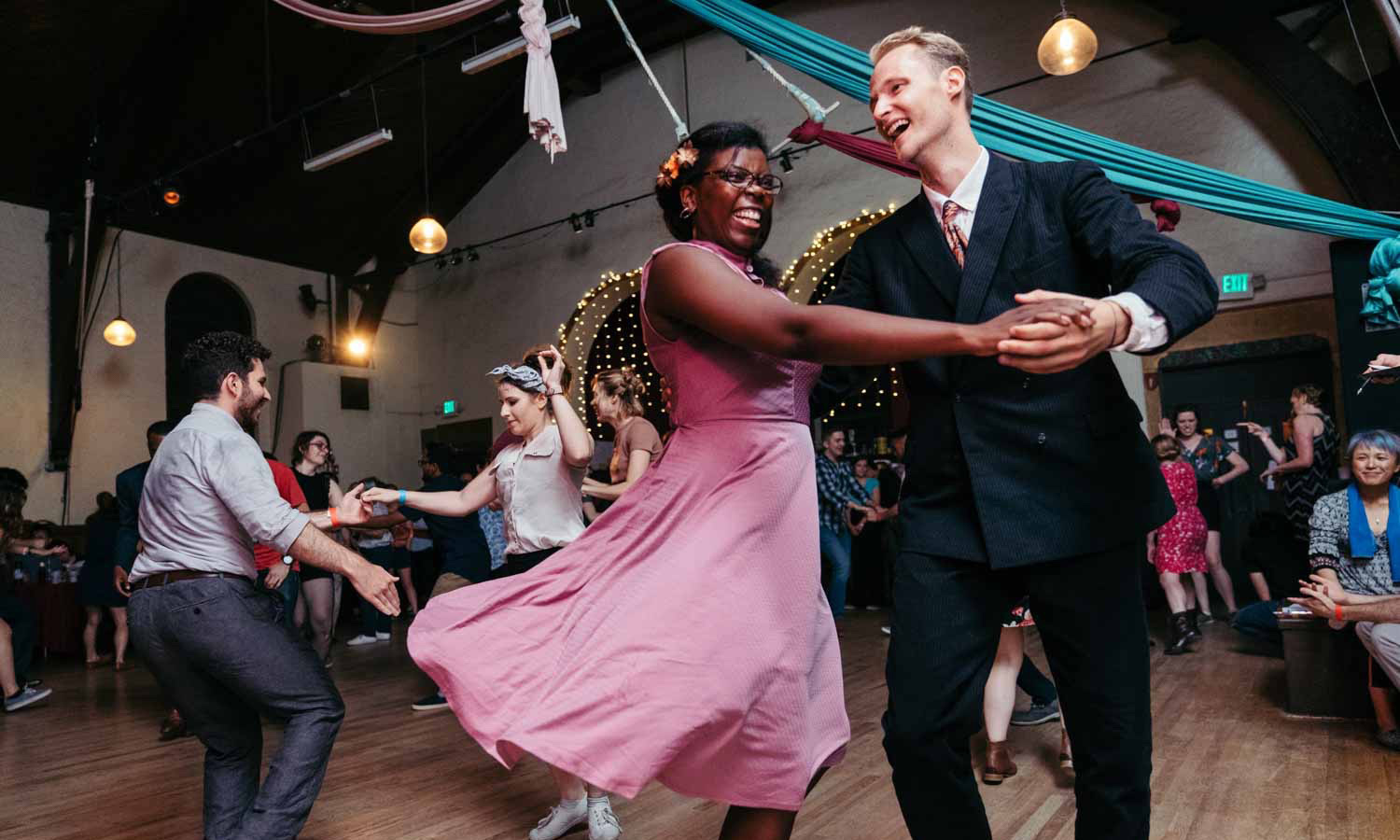 The building also hosts live music, Lindy Hop dance classes, and a circus school, In the Dark Circus Arts.
A short drive southeast will take you to Pickett Brewing Company, one of the newest breweries in Maryland. Pickett Brewing began in a garage, and friends and neighbors knew they could stop by for a beer when the garage doors were open. That sense of community carries into the brewery, which has large garage doors that open to the neighborhood and a welcoming atmosphere that makes you want to sit down and stay awhile. The tap list was so extensive that I barely made a dent in trying their offerings (a great motivation to take another trip to Pigtown and Pickett Brewing).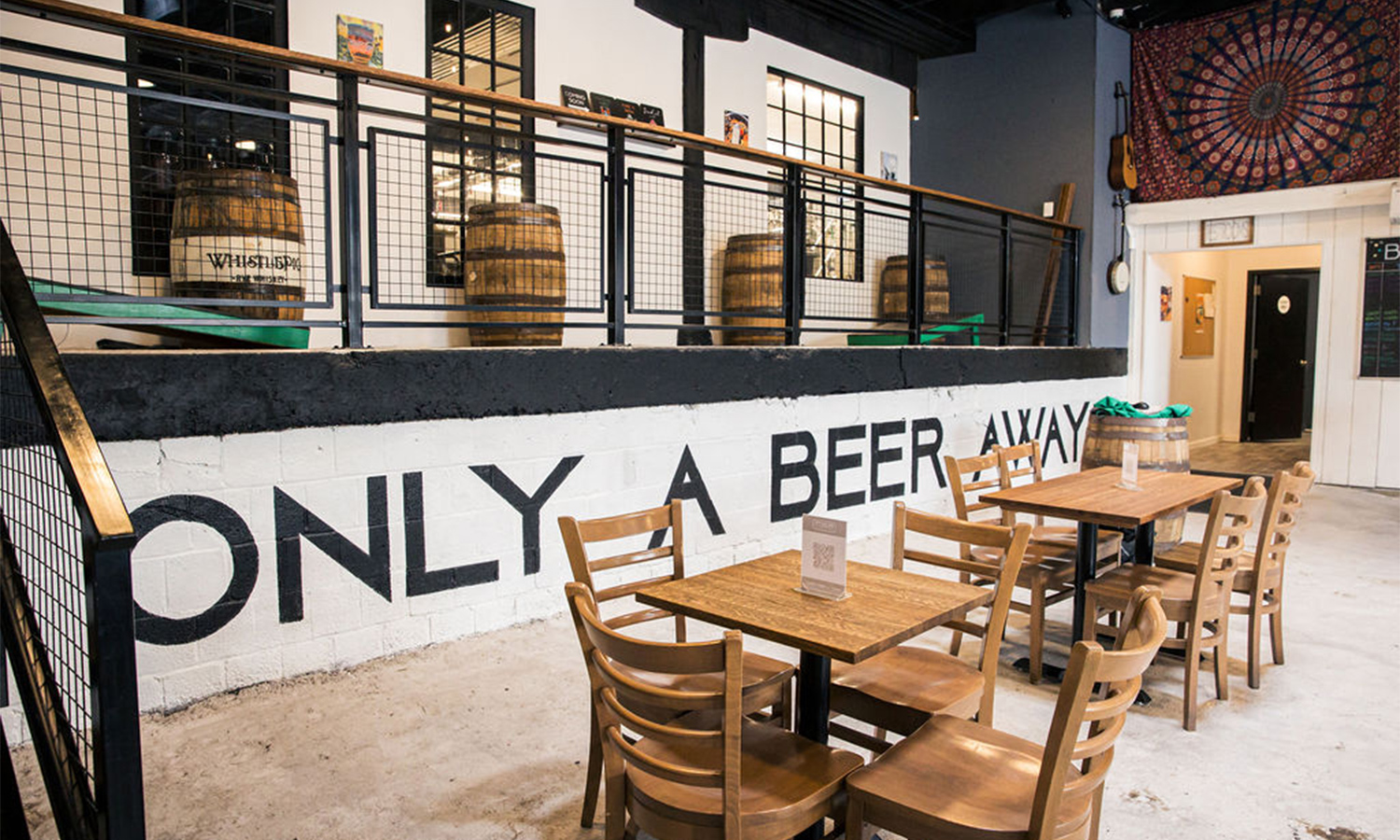 Located just a few blocks from M&T Bank Stadium and Camden Yards, Pickett is a good spot for a pre-game drink. Make sure to try the Pigtown Pale Ale when you visit!
Other places to check out in Pigtown are Carroll Park and The B&O Railroad Museum. Once part of Charles Carroll's Mount Clare estate, Caroll Park has athletic fields, playgrounds, and a 9-hole golf course. The Gwynn Falls Trail runs through a section of the park. The B&O Railroad Museum shares the history of rail travel from the spot where the First Stone of the railroad was laid. Visitors can learn about innovations in American rail travel and view an extensive collection of locomotives and rolling stock. You can even take a train ride on the first mile of the track!
This neighborhood that was once known for stockyards and meat processing is now a Maryland destination with a little something for everyone.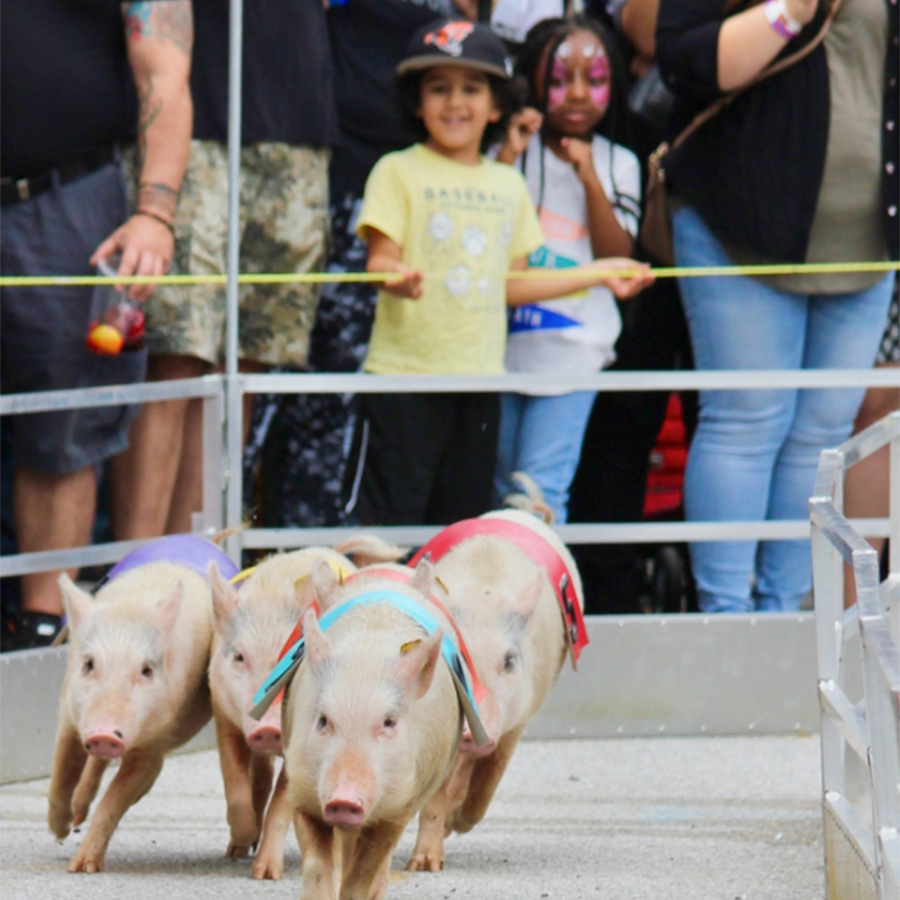 And if you want to experience pigs running through the neighborhood, put next year's "Squeakness" on the calendar—the pig race is part of the annual Pigtown Festival.
---
Lead Photo: Pickett Brewing Company
Kara's favorite road trips are ones which involve stops at multiple breweries, she has visited hundreds of them across the country and is always on the hunt for her new favorite beer. She lives in Frederick and enjoys collaborating with local breweries. Follow her travels on Instagram @hoppyblacklady