Nine Dishes to Delight Your Inner Foodie in Howard County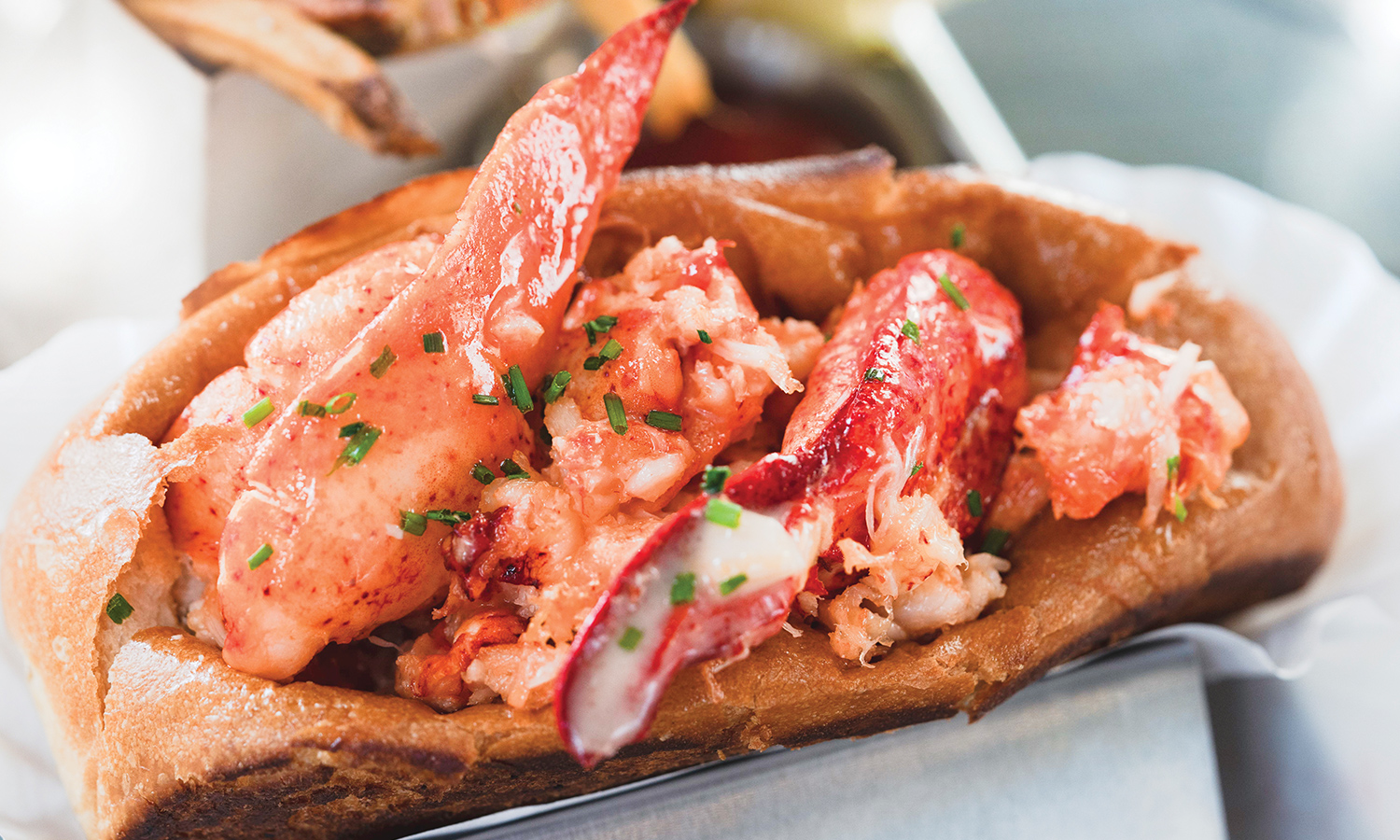 With a central location in the heart of our beloved state, Howard County, Maryland is not only a destination unto itself, but most roadtrippers driving to Baltimore, Washington DC, the Chesapeake Bay, or even Maryland's shoreline are going to pass nearby this eclectic county. Rural communities and vibrant cities bring the perfect blend of art, history, entertainment, nature, and arguably the most important item: dining!
With so many delicious restaurants to try, it can be hard to choose where to start. We've gathered our list of the top nine dishes you have to try during your visit to Howard County!
Lobster Roll at The Walrus Oyster & Ale House
There's a reason this lobster roll was named one of the top 50 sandwiches in America by Big 7 Travel. Sink your teeth into a brioche bun stuffed with over a quarter pound of warm, buttery lobster (Connecticut-style).
It's hard not to find something to love at The Walrus Oyster & Ale House in Columbia with a menu of from-scratch entrees made with local ingredients.
Turn House Dry Aged Burger at The Turn House
If you're in the mood for a classy take on a burger and fries, The Turn House in Columbia is the place for you!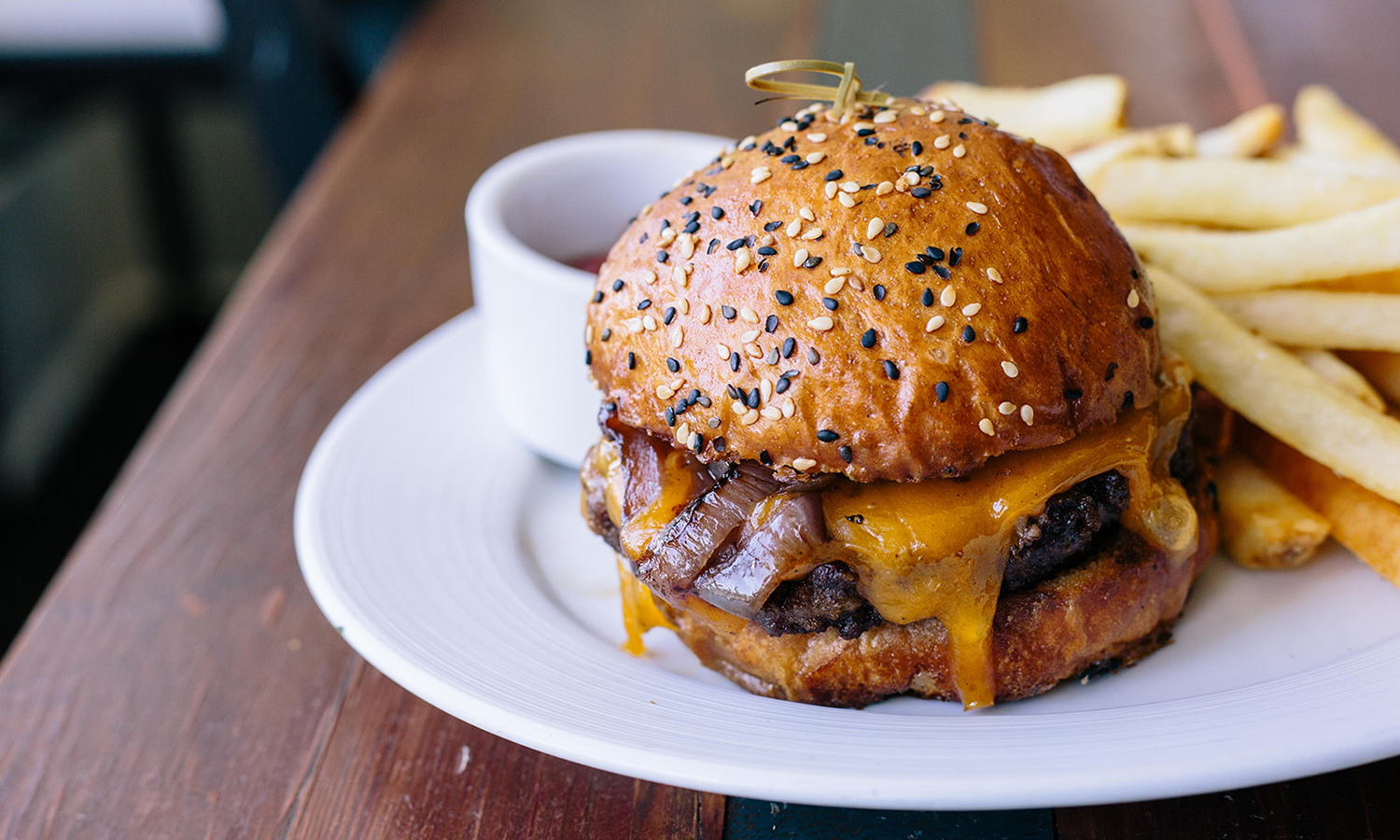 Featuring beautiful views paired with fresh, local ingredients, their menu rotates seasonally, but their Dry Aged Burger is always a house favorite.
Beef Paraguayan at Tasty Empanadas
For an authentic taste of South America, head on over to Tasty Empanadas in Clarksville for some Beef Paraguayan Empanadas.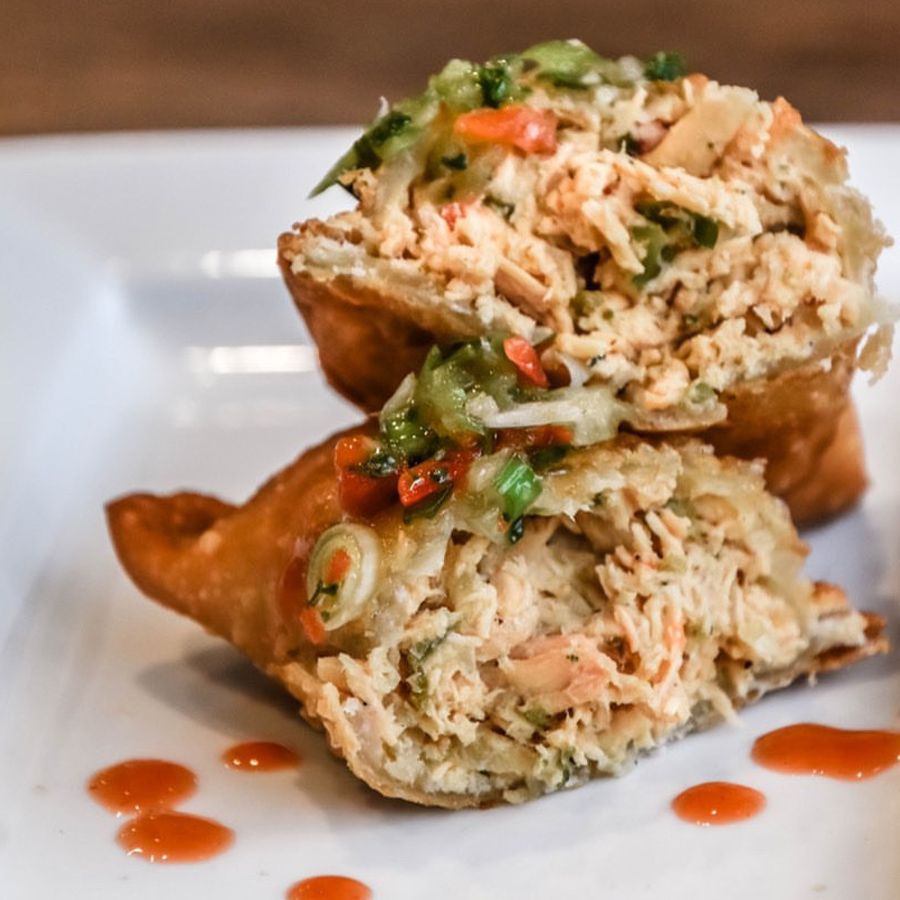 Handmade with fresh ingredients, the Beef Paraguayan Empanadas are filled with a flavorful mix of beef and hard-boiled egg, with fresh, delicious salsa on the side. This special dish is only served on select weekends, so be sure to call ahead!
Solstice Crisp at Great Sage
For Howard County's vegan and vegetarian visitors, the Solstice Crisp at Great Sage in Clarksville is a must-try!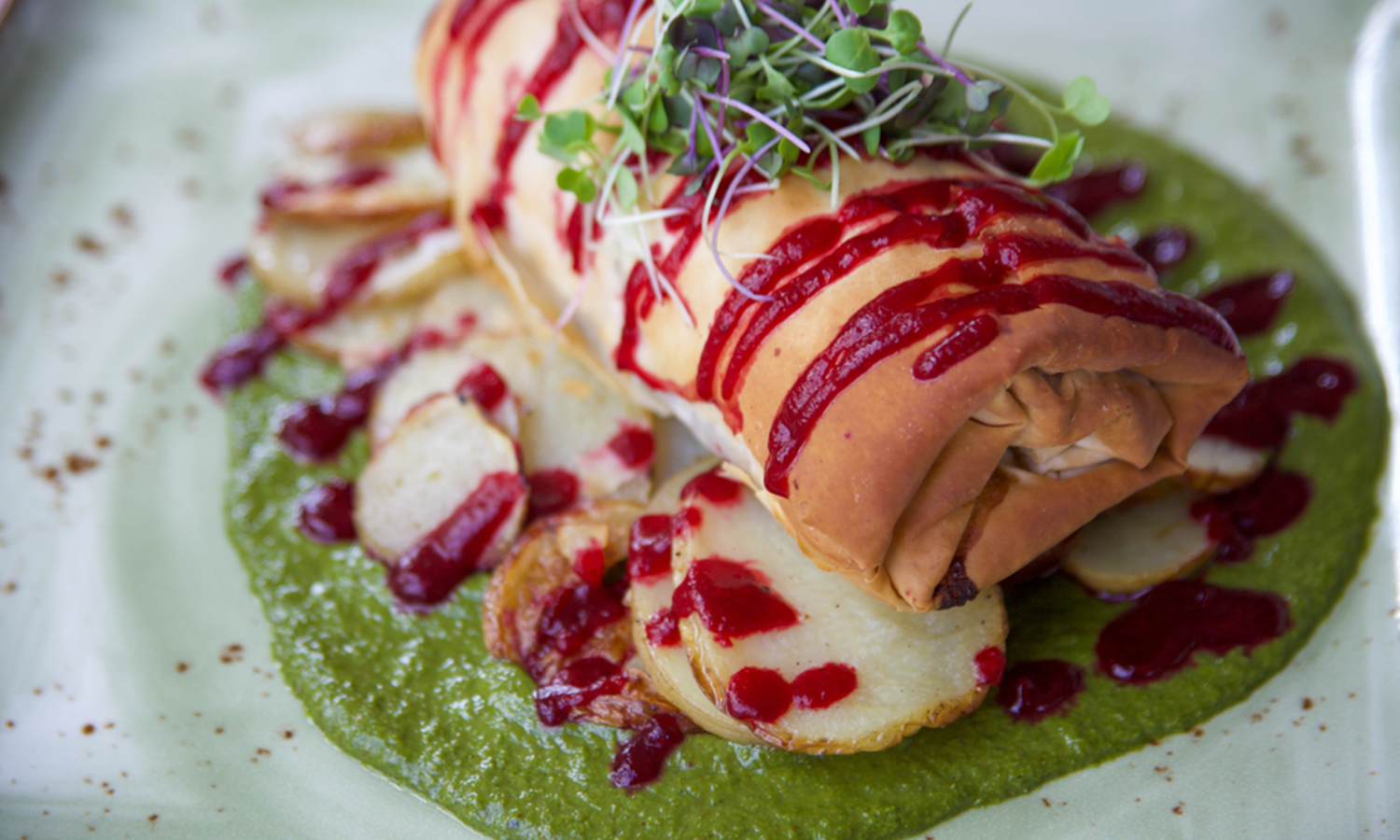 This mouth-watering plant-based wrap is stuffed with leek confit, seasonal mushrooms, roasted butternut squash and garlic spinach rolled in buttered phyllo dough with house-made cashew creme fraiche. As if that doesn't already sound amazing enough, it's served on a bed of roasted potatoes and basil-walnut pesto and topped with cranberry drizzle and local micro greens.
Eating green never sounded — or tasted — so good!
Jar-B-Que at Kloby's Smokehouse
If it's made-from-scratch BBQ you crave, Kloby's Smokehouse is the place to go. Located in Laurel, their Jar-B-Que has layers of pulled pork, brisket BBQ beans, cole slaw, and a pickle, all in one convenient container. Take it up a notch by adding bacon and smoked pork belly to your order!
Steak Fajitas at La Palapa Grill and Cantina
Embrace the authentic flavors (and sounds!) of Mexico at La Palapa Grill and Cantina in Historic Ellicott City. Enjoy their sizzling Steak Fajitas while you experience their live Mariachi music and Hacienda-style décor.
Crab Cake at Hudson Coastal Raw Bar & Grille
We'd be remiss not to include a classic Maryland Crab Cake on our list, and Hudson Coastal does it best.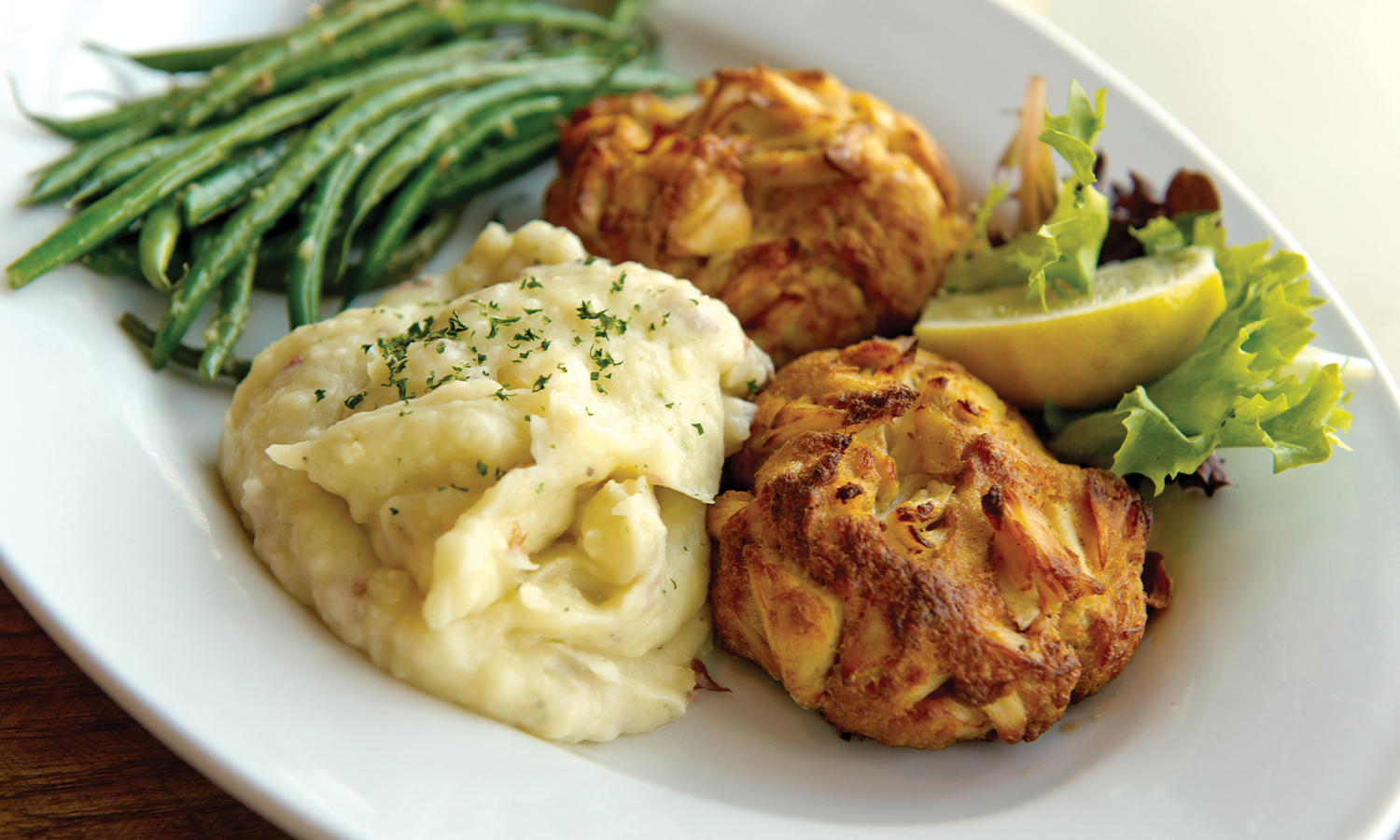 They pair their fresh seafood and signature drinks with a relaxed yet sophisticated atmosphere in the Maple Lawn community of Fulton.
Mushroom Gnocchi at Cured/18th & 21st
The Mushroom Gnocchi at Cured is a deliciously rich and creamy vegetarian-friendly entrée. 
While Cured in Columbia serves high-quality food in a relaxed atmosphere, 18th and 21st, housed in the same location, offers a more sophisticated speakeasy-style experience.
Wood-Grilled Filet Mignon at Seasons 52
With a seasonal menu featuring ingredients at their peak of freshness, Seasons 52 in Columbia will have you coming back for more. Try their Wood-Grilled Filet Mignon, cooked to order with a red wine sauce for a deliciously filling dinner option.
_____
A version of this article originally appeared in the 2021 Official Visitor's Guide for Howard County.
Howard County is the perfect combination of historic and hip. Located in the center of Maryland it's convenient to explore both the rural and urban settings nearby. Whether you're attending a special event, going on a shopping spree or indulging in the best cuisine, you're sure to enjoy the picturesque scenery and freshness of the area. Howard County is the green in between, making it the ideal destination to visit! 
---
Lead Photo: The Walrus Oyster & Ale House