Cobblestone Streets Pave the Way for a Day of Discovery in Burkittsville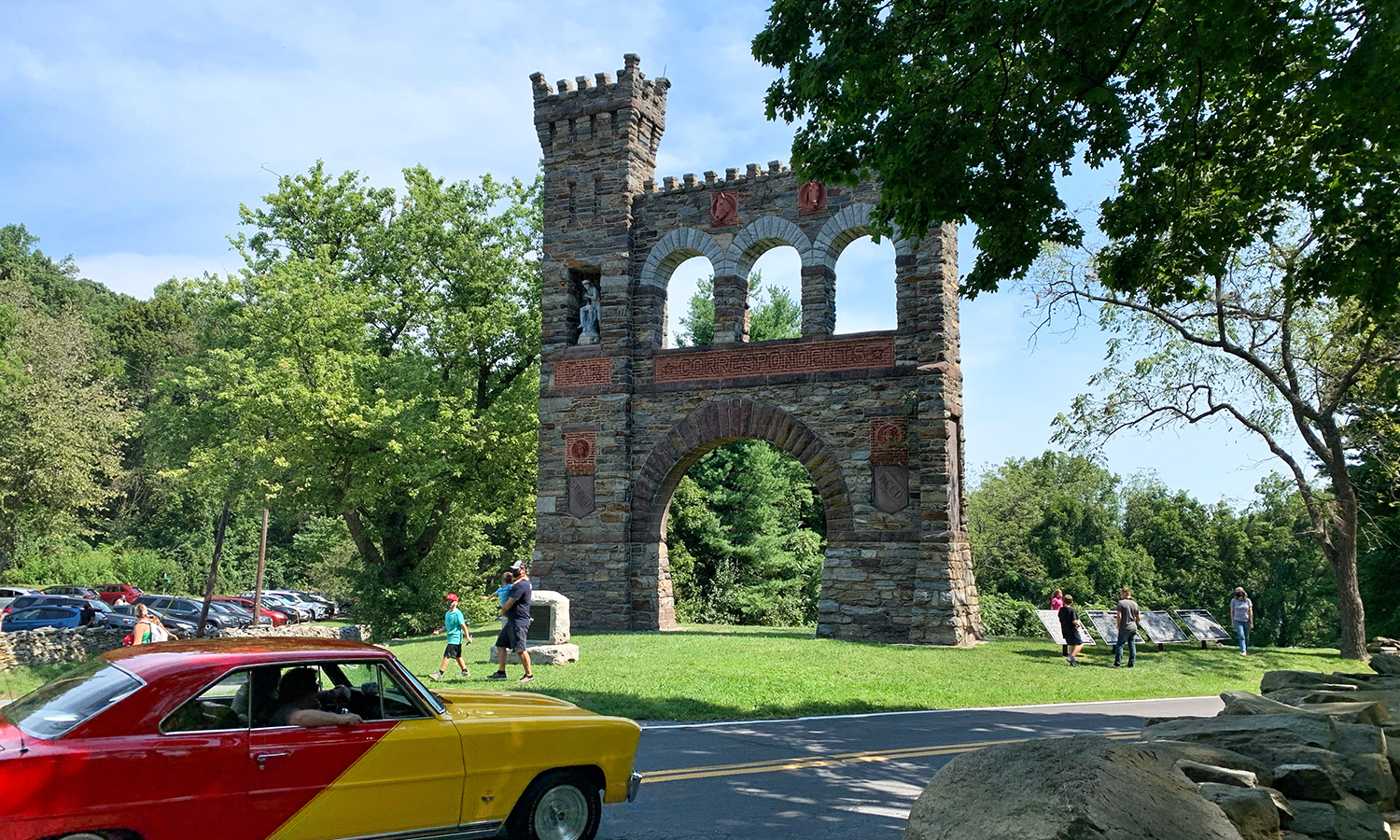 It's a miracle I didn't get pulled over last year. I was trying not to be late for a meeting with our realtor, so I hit the gas and set my focus on the road in front of me. It was my first time driving the stretch of MD-17 between Brunswick and Middletown, and I hated missing the chance to take in the landscape.
I was making good time until the speed limit suddenly went from 55 to 25, and I passed a sign alerting me that I was about to pass the town of Burkittsville. The smooth cement road gave way to cobblestones as I approached a four-way stop, and I felt as though time stood still for a few seconds. I drove slowly over the intersection, turning my head to take in the charming historic strip of buildings. There wasn't time to linger, though — I had to make my appointment. The speed limit increased, and I was off again.
I could rattle off dozens of spots I've bookmarked in my brain as places to visit. How many times have I passed by a gas station known for great fried chicken or signs for a nearby nature center and thought, "gosh, I need to go there"? So it was with Burkittsville, until one recent Saturday morning when I woke up and decided to kill two bucket-list birds with one stone: hike in Gathland State Park and finally check out the little town that had so unexpectedly captivated my interest.
Leaving my home in Frederick, I drove west on Alt-40 towards Middletown, where the views of the sprawling valley from the descent on Braddock Mountain never cease to make me feel grateful to live in this beautiful section of the state. From Alt-40, I headed south on MD-17, then made a right on Gapland Road, the main street in Burkittsville.
The sense of going back in time that I experienced during my seconds-long visit to Burkittsville the year prior was heightened as I passed centuries-old buildings and ascended South Mountain, imagining the thousands of Civil War soldiers who once took this climb on foot just days before the Battle of Antietam.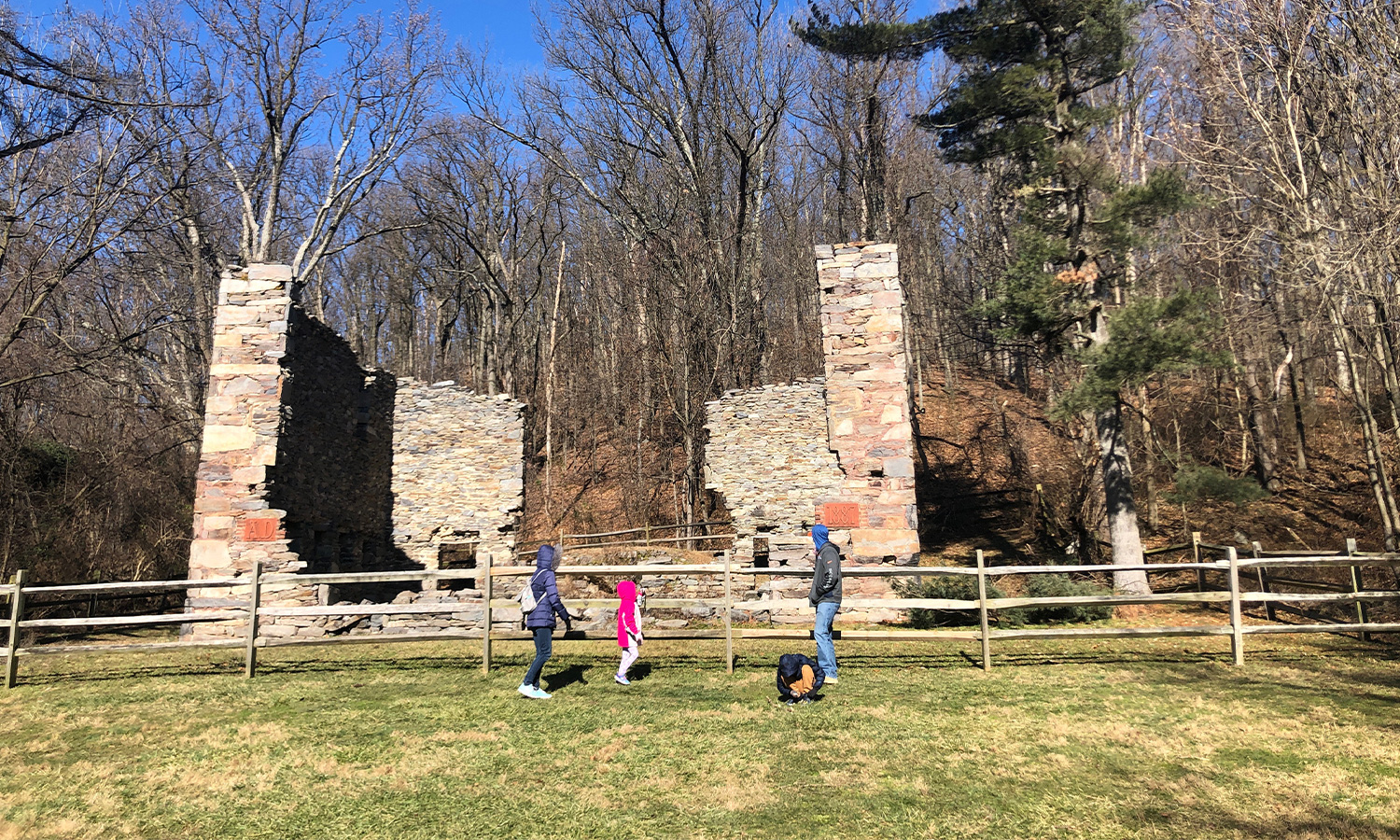 Directionally-challenged travelers will appreciate that once you're on the mountain, it's impossible to miss Gathland State Park. The historic preserve straddles the crossroads of Gapland Road and Arnoldtown Road, and its most imposing structure, The War Correspondents Memorial Arch, is a clear sign that you've arrived. I parked at the lot across from the War Memorial, but there's also parking at the end of Arnoldtown Road, fittingly named "Gathland State Park Parking Lot."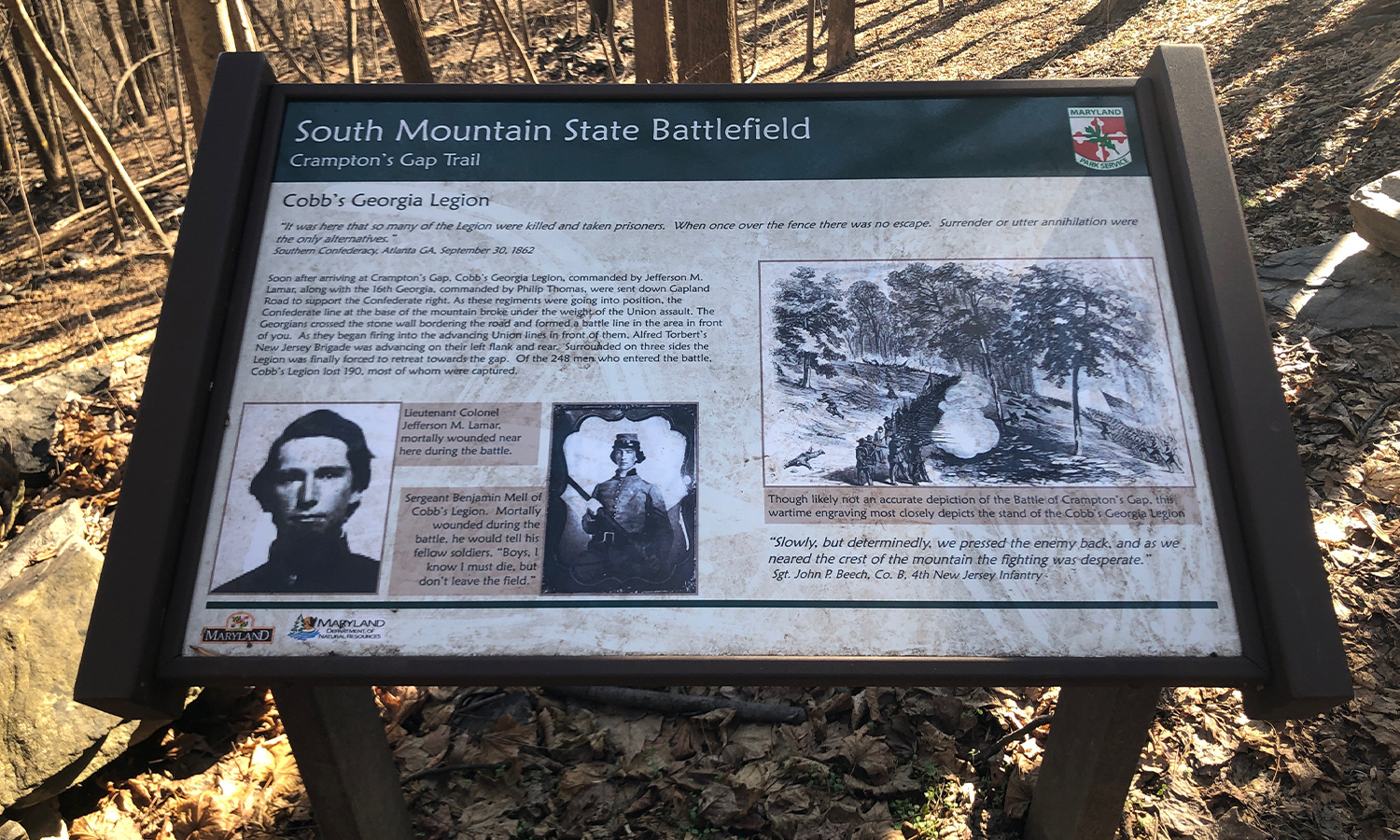 If Civil War history is your jam, put this park on your list of places to visit. You can spend an hour or two traipsing around the grounds, which contain various structures and buildings that still remain (in some form, at least) from when the land was owned by Civil War correspondent George Alfred Townsend, or you can make the park your starting-off point for a hike on the Appalachian Trail, heading north to Washington Monument State Park or south to Weverton Cliffs or Harper's Ferry.
I enjoyed a quiet hike on the AT before checking out "The Blue Trail," which features several plaques outlining the Battle of Crampton's Gap along a well-marked loop. Access to the trail is just beyond the War Memorial and to the right, and it ends back at the memorial. (You'll have to trust me on this. I couldn't find information about the trail online.) 
Walking back to my car, I noticed a sign advertising van Gilder Pottery, just a stone's throw away from the park. I couldn't resist popping in.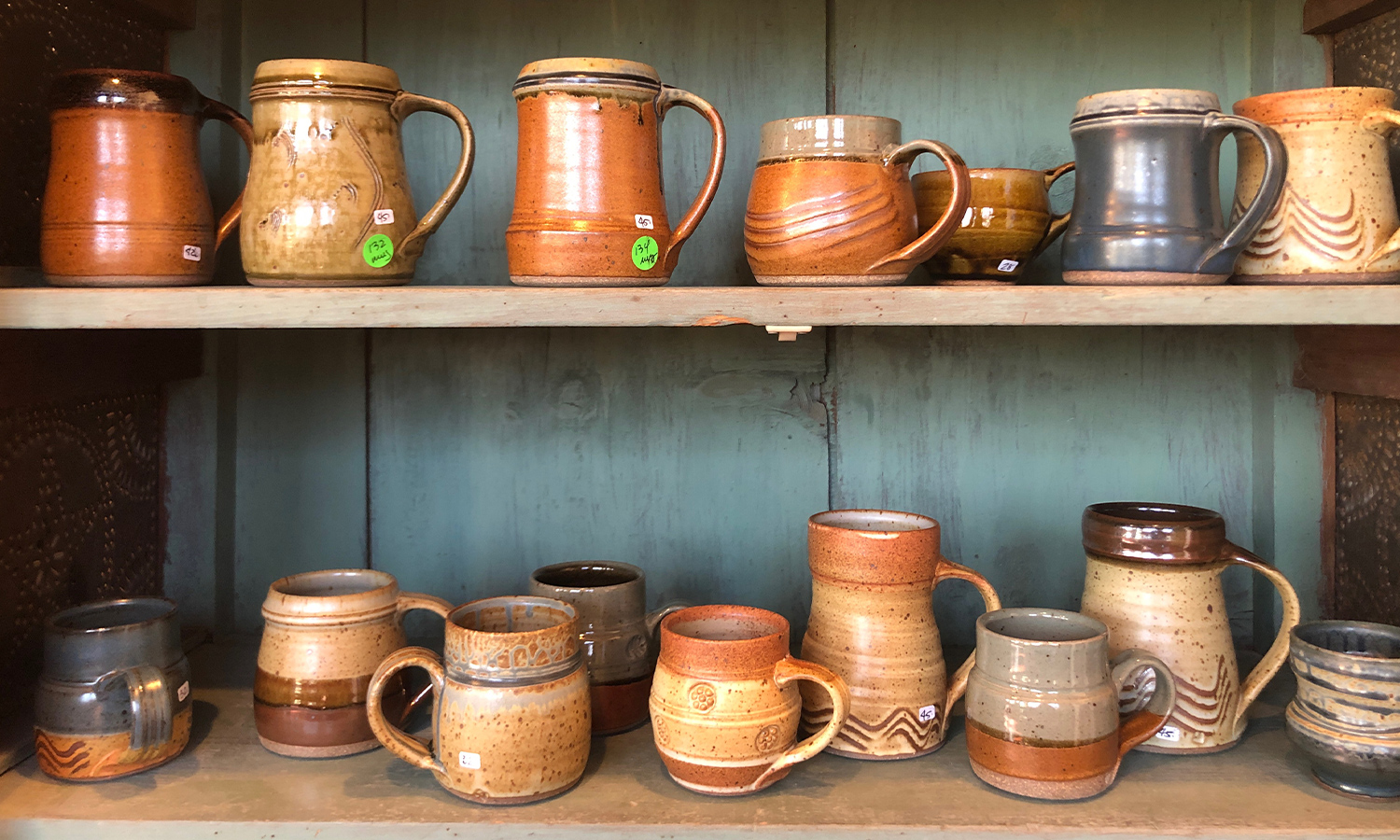 While artist Bill van Gilder lives in the house next to his studio and shop, where he's worked for several decades, the shop itself also has a homey vibe. His wife and two dogs greeted me when I came in, and I was left to browse in peace without that awkward sensation of being watched. I couldn't help but eavesdrop on a conversation between a couple that walked in while I shopped — they were back to buy a piece for their son and daughter-in-law, and wanted to get Bill's opinion. It was a nice thought, picturing this couple frequenting the mountainside shop every year, carefully selecting the next piece for their son's collection. Inspired, I picked out a small mug for myself.
With my new purchase in tow, I headed back down the mountain to my final stop of the day — P.J. Gilligan Dry Goods & Mercantile Co. As I poked around the oil-lamp-lit store, a deep cold seeped into my bones from the packed dirt floor. I was too enthralled to care.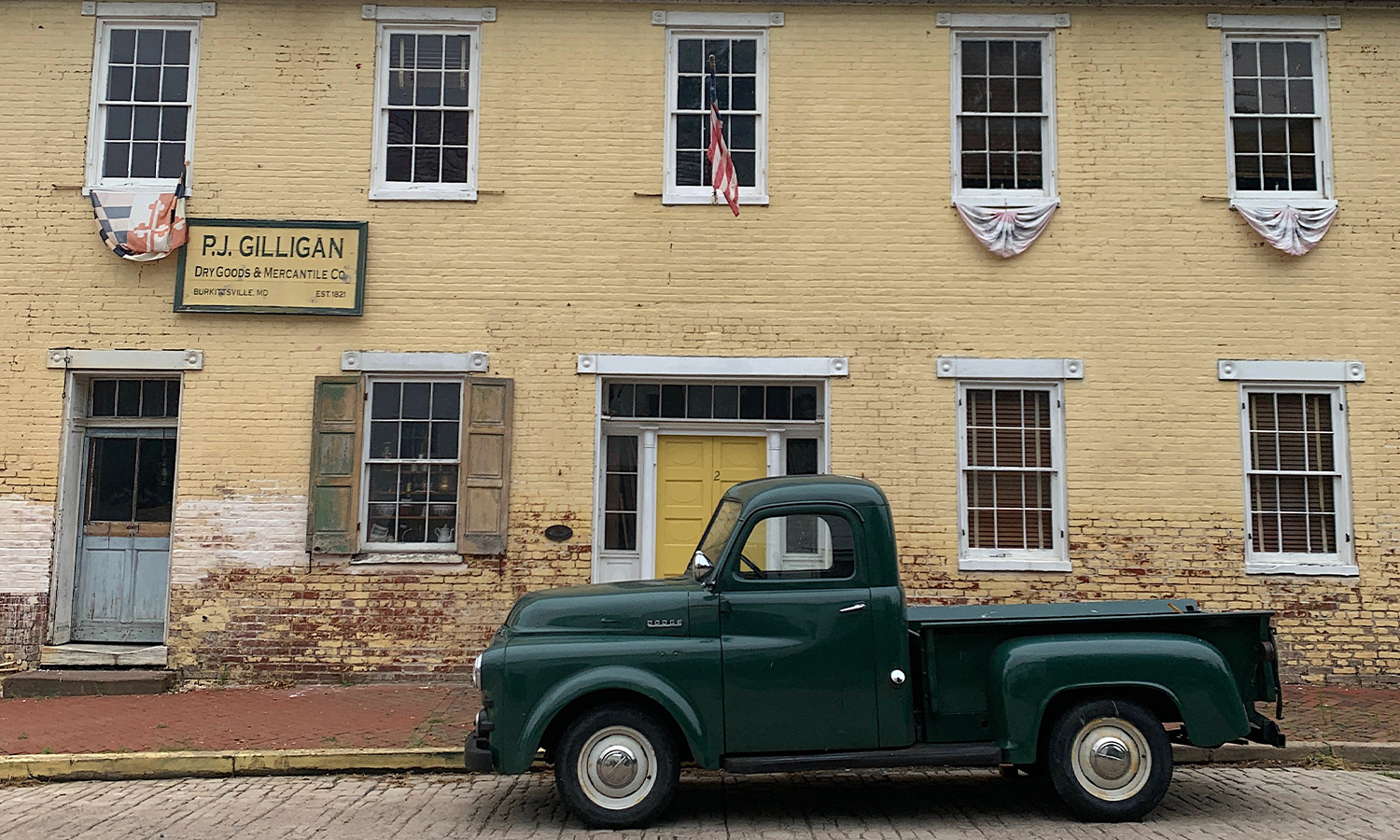 Most of the items are antiques or replicas, but you'll also find some local wares here, such as lye soaps and beeswax candles. In true general store fashion, owner Paul Gilligan allows people to barter with him for goods.
If you have the time, Paul is more than happy to chat about the history of the town and the unique offerings lining the walls of the store. He told me the store was built around 1820 and hasn't been renovated since the mid-19th-century  — hence the lack of electricity and modern flooring.  
After an enjoyable ninety-minute chat with Paul, I declared it was time for me to return to my family. I climbed into my car and watched the town disappear in my rear view mirror, just like I had a year prior. This time there wasn't any doubt I'd be back again. 
---
Lead Photo: Emily Dorr
Laura Rennie is the Editorial Manager of Maryland Road Trips and also works as a freelance writer. She loves a good burger and often plans her travels around food. Laura lives in Myersville, MD, with her husband and daughter. She can be reached at laura@marylandroadtrips.com.