Taking a Ride on the Vegan Side in Baltimore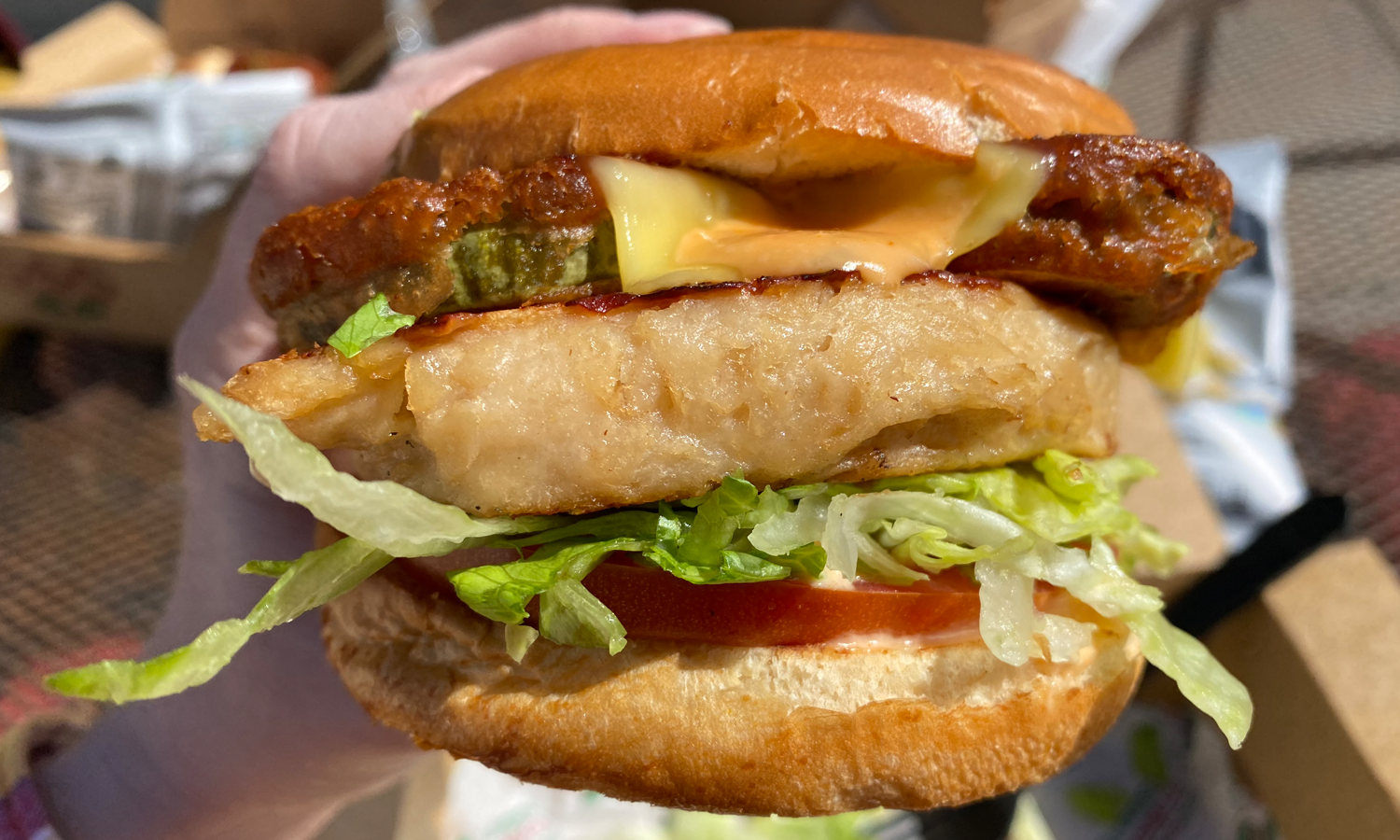 At the promise of a clear day with temperatures reaching the 60s, I decided it would be an opportune time to tempt my taste buds yet again with some road trip food finds, but this time I wanted to challenge myself and go vegan.
For the past two years as a reporter in York, Pennsylvania, I'd covered a local vegan festival and tried many of its food offerings myself — donuts, hot dogs, egg rolls, ice cream, taquitos, crabcakes — to much satisfaction. Years earlier, I'd also interviewed a vegan chef in Baltimore, and I can still remember the rich flavor of his vegan burritos.
As a big proponent of burgers and bacon, I thought it was high time to give the other side of the menu a chance to impress me.
My last few visits to my old stomping grounds in Maryland had shown there was much to try there. More than 100 restaurants in Maryland offer vegan options, and at the conclusion of a nearly month-long vegan restaurant "week" in February, there are more choices than ever.
So I hopped in the car on a Sunday morning in March for a two-day mini vegan food tour of my old familiar haunts: Catonsville, North Baltimore, and Fells Point. 
The meandering PA-216 W took me from my home in McSherrystown, Pennsylvania through the countryside of south-central PA to I-83 N and I-695 W, with an exit at Frederick Road.
There I met up with friends for lunch at The Burger and Sausage Co. by Farmhouse Greens.
The downtown Catonsville spot is truly friendly to all dietary restrictions while not excluding those who don't have them. Most menu items can be made vegan (with five different vegan protein choices), or gluten-free, but they all have the option not to be.
Some menu highlights: scratch-made vegan and gluten-free Maryland crab soup, crispy brussels sprouts with craisins, housemade Hooch Kombucha in a reusable mason jar. At the adjoining Greenery Creamery (opening for the season April 30) you can order vegan, gluten-free, and dairy-free ice cream, with new flavors added each week.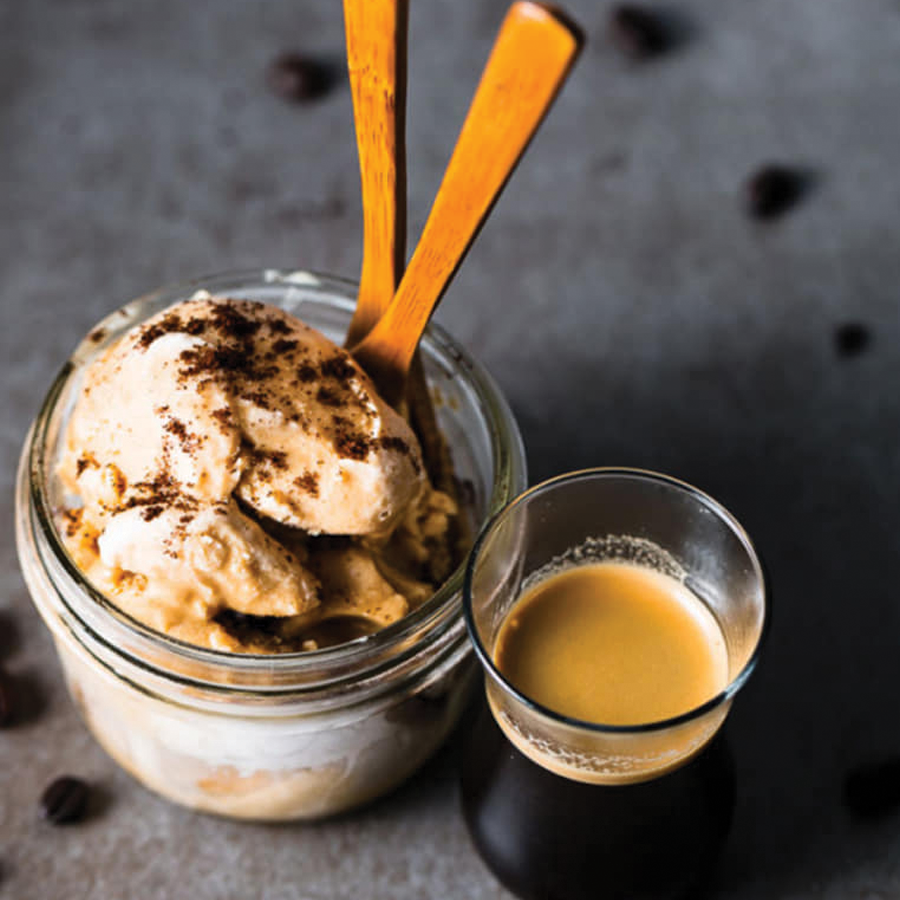 My friends, who chose not to go vegan, said the food was incredible (apart from one slightly stale hot dog bun), especially the fries. We all agreed they were primo — with just the right amount of oil and salt.
To stay true to my mission, I ordered full vegan (at some extra cost — some of the vegan substitutes were 75 cents extra) but the result was more than satisfying. The melty vegan cheese paired perfectly with the chipotle aioli on The Sin City, which also had vegan chicken breast, lettuce, tomato, and cajun tempura-battered pickle chips. 
Afterward, we decided to peruse 818 Market, a new specialty grocery with a full restaurant and liquor store, downtown since November. Ironically, my vegan search was met with tempting cheese samples (which I totally tried) but I was also directed to a whole section of packaged vegan cheeses!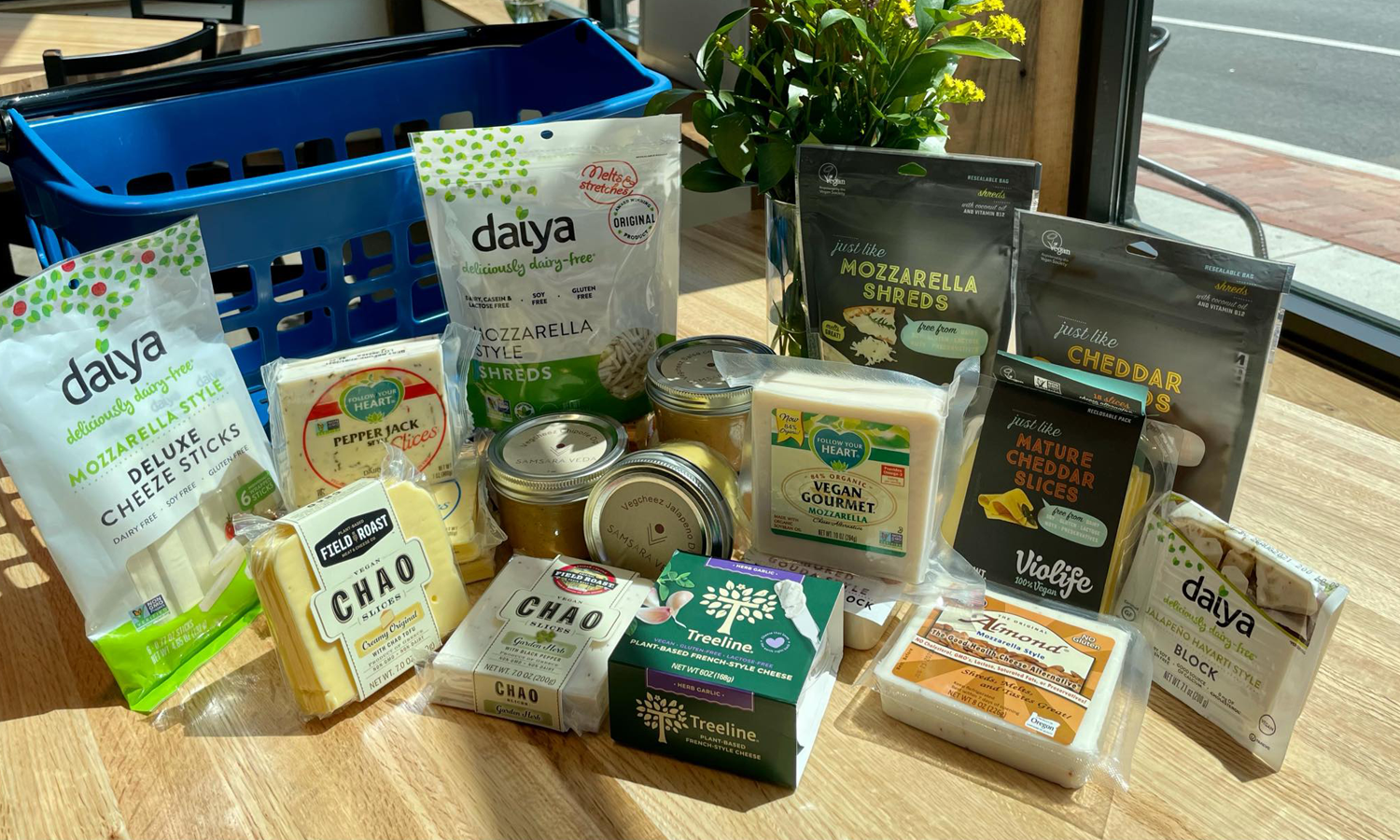 With one day under my belt, I headed home around 4:30 p.m. My goal for the next day was to whet my appetite with some vegan snacks before a full dinner. So far, I could not tell the difference between the vegan fare and my traditional meaty and cheesy cravings.
Around 2 p.m. Monday I hopped on I-795 S to I-83 S, exiting at Cold Spring Lane to explore the neighborhoods which used to be in my backyard — down the street from my alma mater, Loyola University Maryland.
I arrived at Roland Park Bagels, in the Evergreen neighborhood of North Baltimore, for some vegan home fries and baklava. The fries had a slight sweetness that enriched the savory, salty flavor and a good soft but firm texture. The vegan baklava was nutty, flaky, and juicy, just as it should be, with a hint of fall spices at the bottom.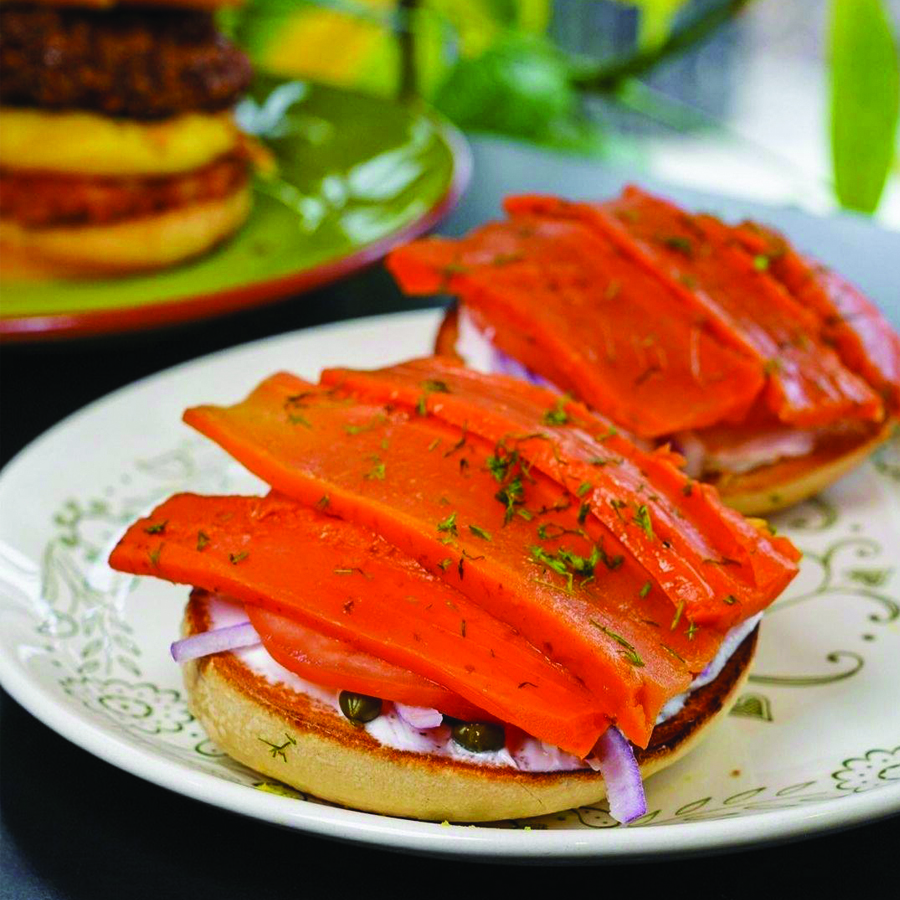 At 6:30 p.m. in Fells Point (a 15-minute trip down I-83 S), I met up with a friend at Friends & Family, which has an (almost) exclusively vegan menu of plant-based comfort food. 
I had the Avocado, Hold The Toast vegan and gluten-free salad, with a half avocado coated in everything bagel seasoning, and my friend ordered the "What The Cluck?!" fried mock chicken sandwich with a side of vegan mac and cheese. We shared some apple butter biscuits.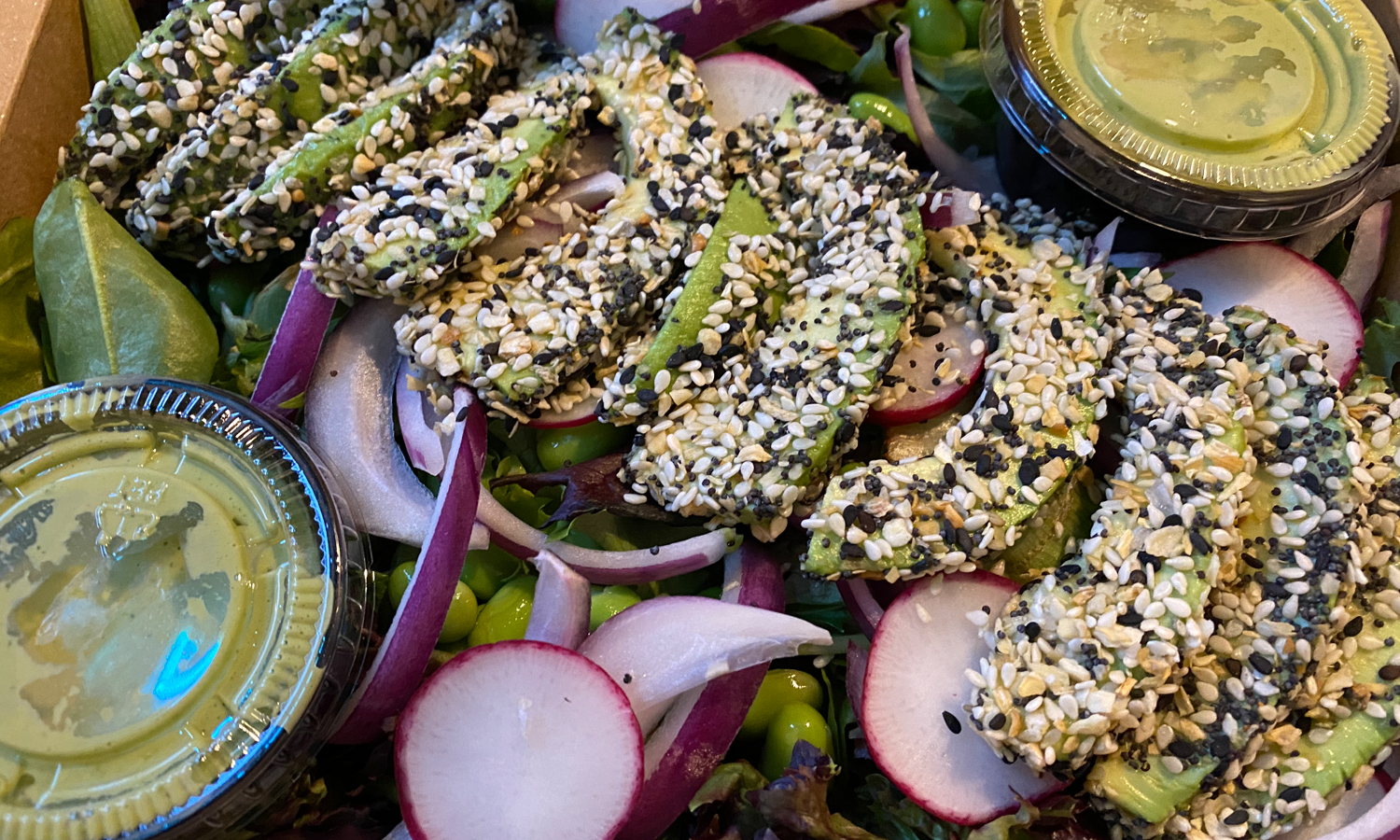 All were delicious, though my salad was a bit too spicy from the raw onion, and the mac and cheese could have used more flavor.  
I also got a Wild Honey Lemonade cocktail garnished with an organic clover honey stick, and my friend got a Healthy Body (Sick Mind) Highball with bubbly orange, carrot, ginger, and turmeric juice. He said it tasted more like juice than alcohol, but I could definitely taste the gin in mine.
My verdict: if you love your burgers and your fried chicken, you can still enjoy them, but there's a whole world of plant-based options that taste just as good, with inventive menu items worth a try even if you're not vegan. I'm ready for more.
---
Lead Photo: The "Sin City" vegan sandwich at The Burger and Sausage Co. by Farmhouse Greens. Photo credit: Lindsay VanAsdalan
A Baltimore-bred journalist who takes great pride in her Old Bay, Natty Boh and that one football team, Lindsay C. VanAsdalan has always loved experiencing life through food, music and culture. And road trips have been a big part of that — so much so she made an entire magazine devoted to road trips for her senior project in college. When not writing, you can find her out at a concert (in safer times), trying the best new burger in town or snuggling cats.