A Farms and Forests Food Experience at Foraged in Baltimore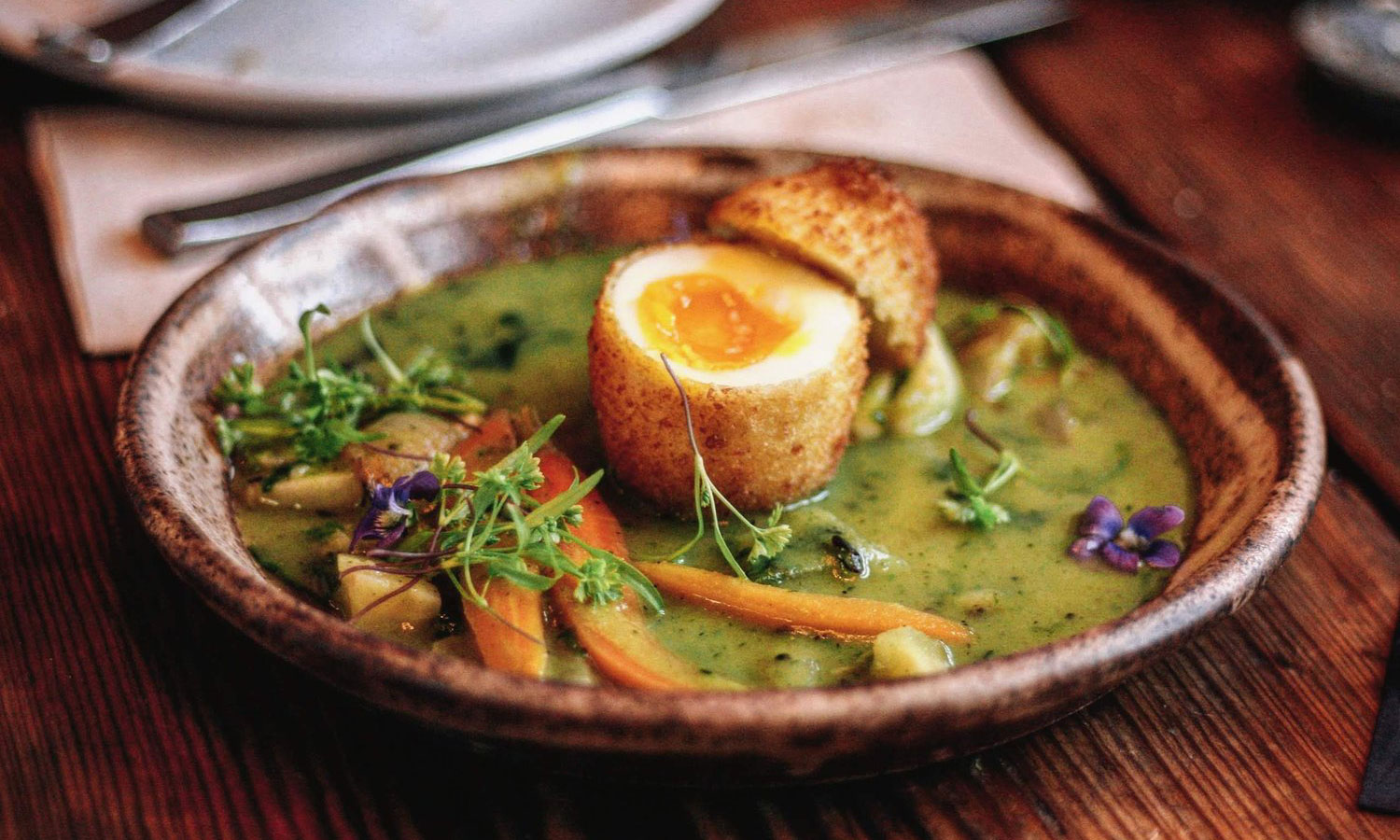 My boyfriend and I are both incredibly passionate about food. We love trying new or exotic menu items, and we often compete by searching for a unique date night restaurant to impress one another. Last fall, I introduced him to Foraged in Baltimore. The food exceeded his expectations, but the story behind the scenes enticed him even more. 
Originally located in Hampden, Foraged now resides on North Charles Street in Station North, an arts and entertainment district in central Baltimore. You'll get a sense of the restaurant's mission from the dark, earthy interior featuring artistic mushroom accents and hydroponic plants sprouting on the walls.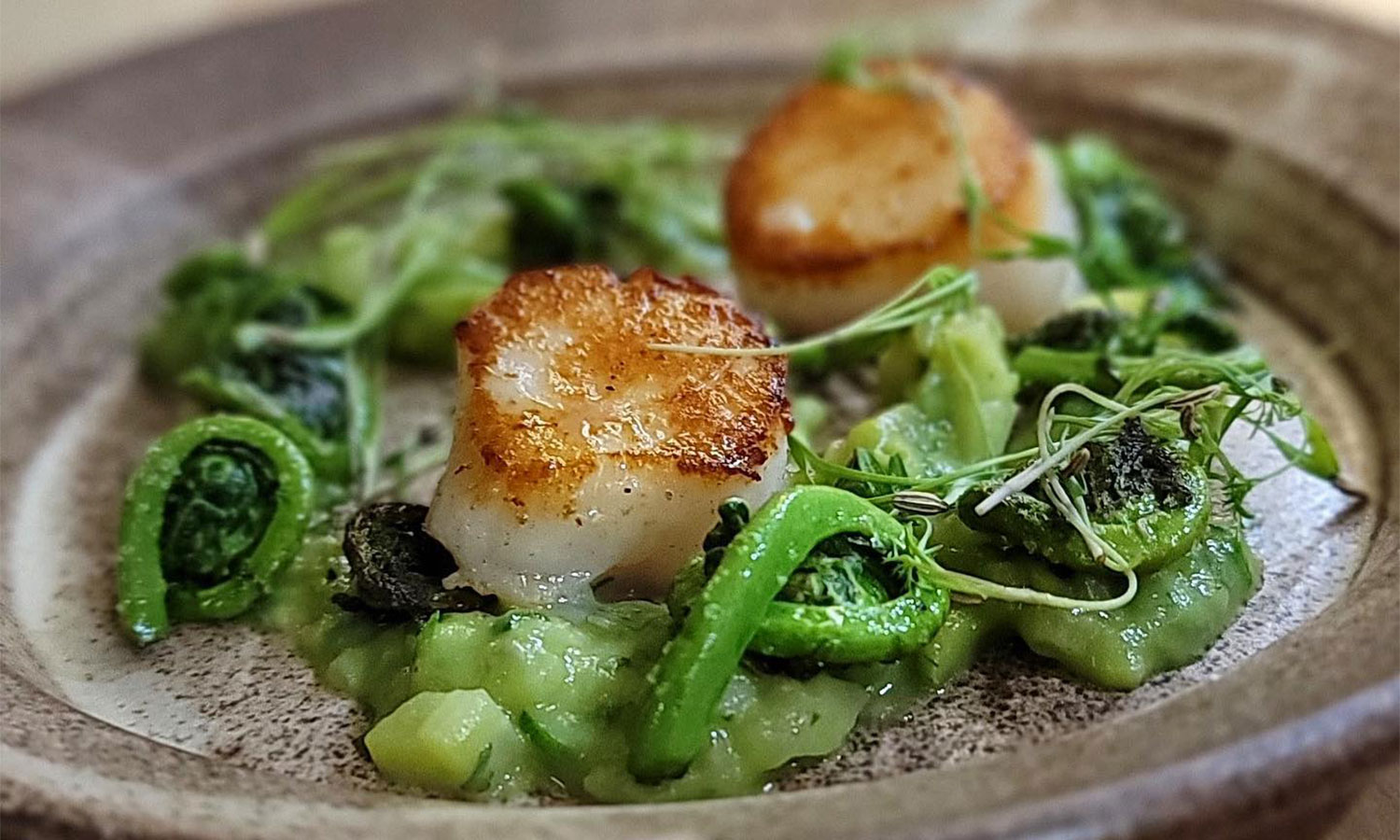 The hyper-seasonal restaurant has constant menu transitions based on local and seasonal ingredients. The Foraged menu features over 10 different local farms they work with to source ingredients. Not only do they support their local community, but they also take pride in featuring fresh ingredients in new ways. Chef Chris Amendola says he "cooks with the seasons and showcases what each season has to offer. With 52 weeks a year, each week brings something new to cook with and showcase."
I first heard of Chef Amendola at a Baltimore food event a few years ago. The event featured his signature dish, Mushroom Stew. I learned the chef and his staff actually forage in the woods for mushrooms in the surrounding Baltimore, Carroll, and Harford Counties. Wow! What is more local and fresh than ingredients found by the chef himself?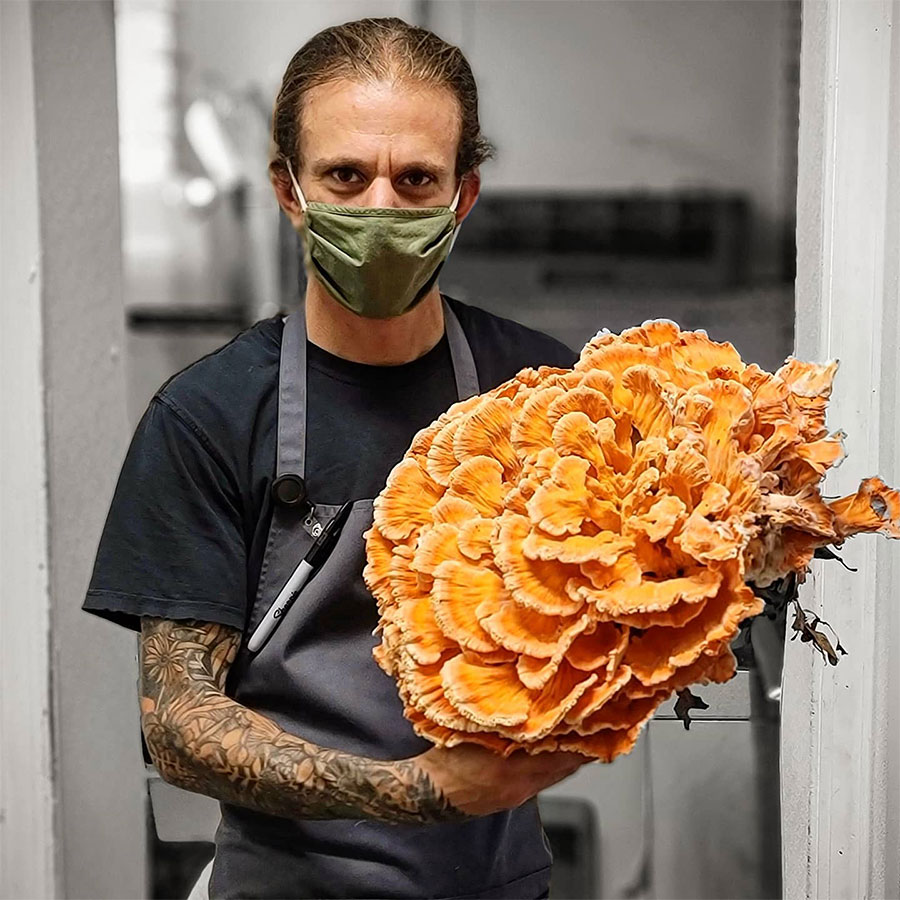 Foraged's outside-of-the-box menu makes this restaurant the perfect place to try something new and flavorful. You won't often come across a menu section titled "Pig Parts and Pickles"—but don't underestimate this category! We enjoyed the Pig Cheeks, Roasted Bone Marrow, Pastrami Style Duck, and House-Made Ricotta during our visit. We shared the Carrot Cake and Pot de Creme to top off the evening.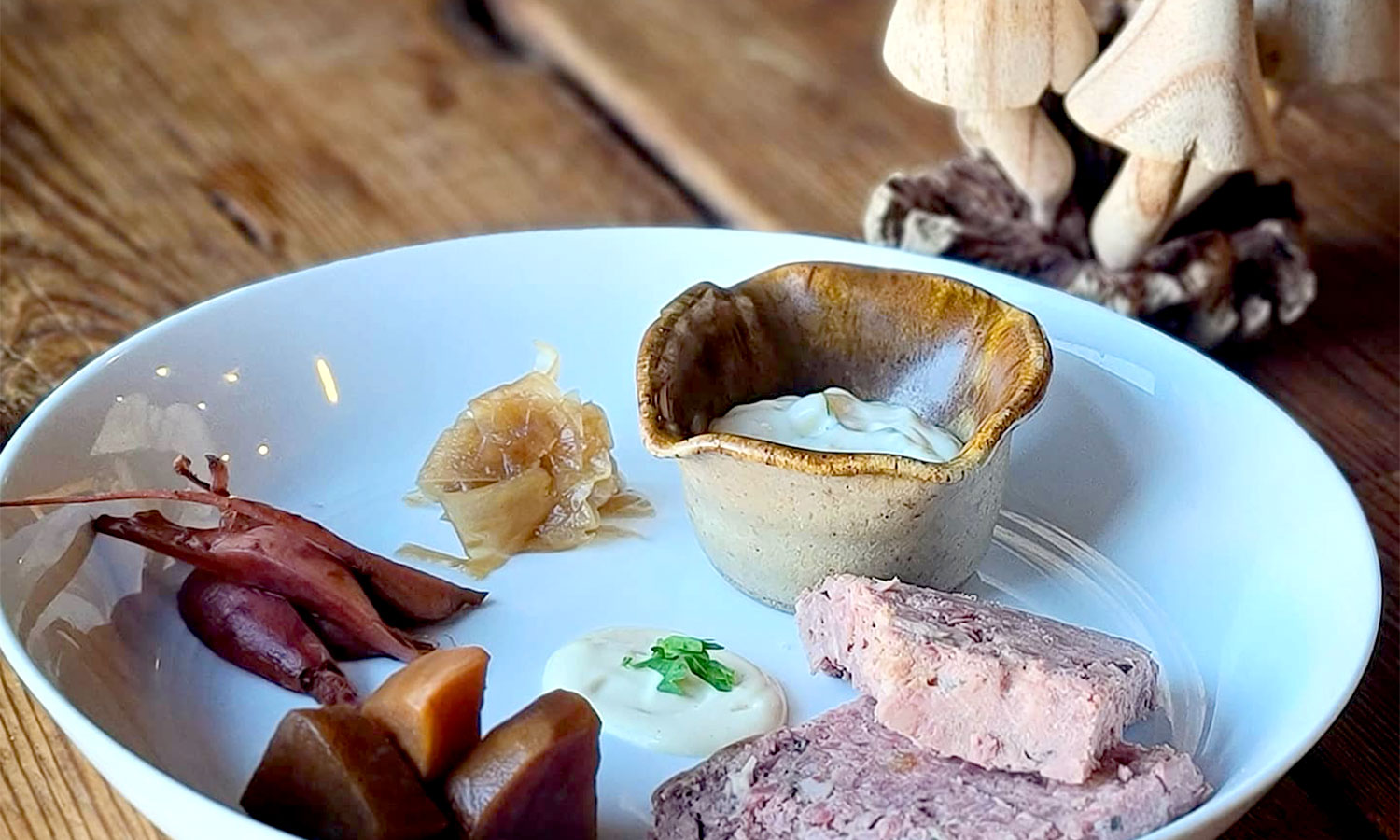 If you're looking for a chic, unique, and fresh food experience, Foraged is the place to go—I'm already planning my next trip! 
Before you go:
I recommend booking a reservation. The restaurant requires a $20 deposit per person on your reservation on Tock, but you can cancel or revise up to 5 p.m. on the day of your reservation. If you are looking for an upgraded experience, book a reservation at the chef's table and enjoy a seven-course tasting menu and an optional beverage pairing.
Parking can be found along the street or in the nearby garage (1714 N Charles Street).
---
Lead Photo: Foraged
Lindsay grew up in Frederick County and now resides in Baltimore County with her son Wyatt. She has a passion for food and beverages, and loves trying new places and experiences. Follow her on Instagram at @hungryfortidbits