Experiences Abound in the Valley: Exploring Main Street Middletown, MD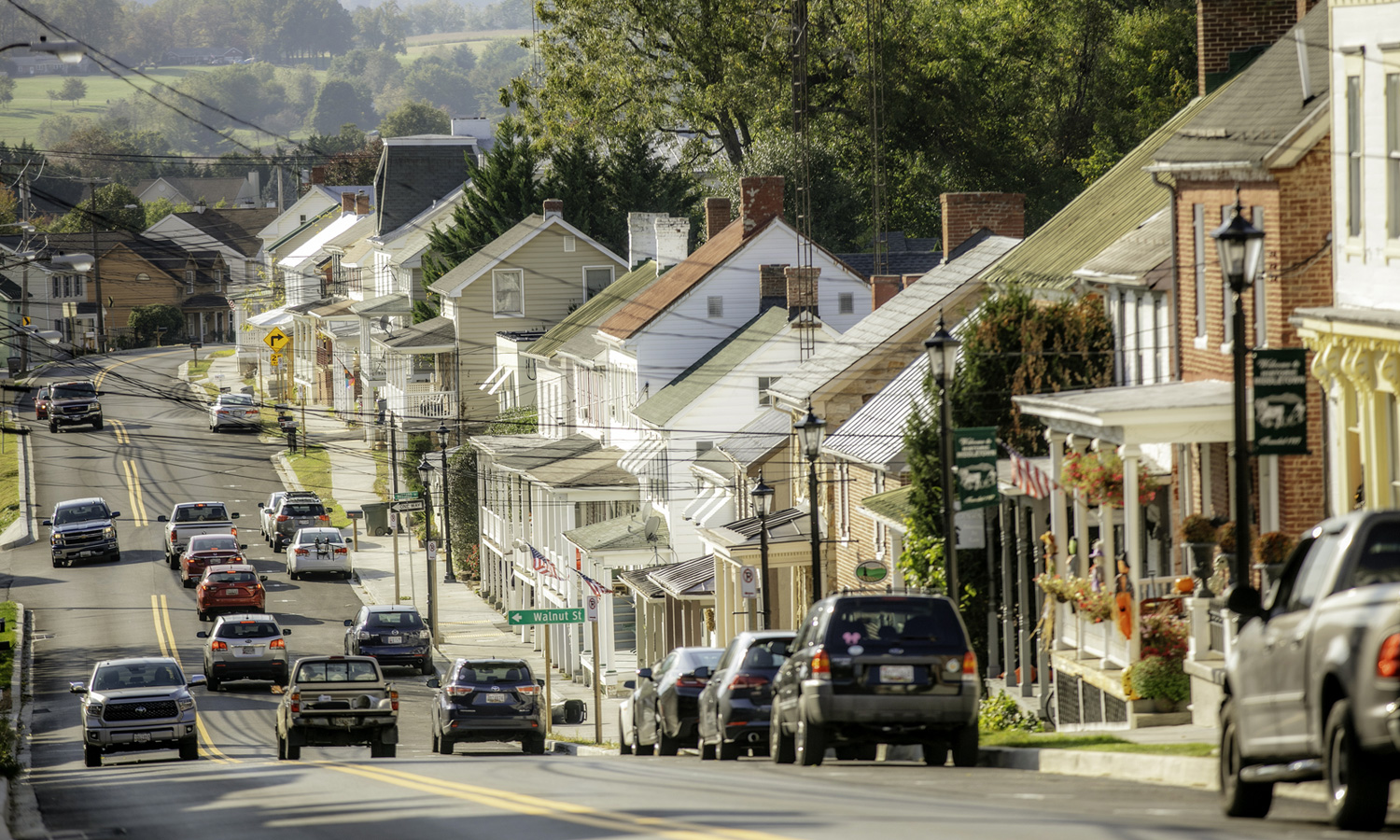 Charming and friendly Middletown was founded in 1767, and modern-day visitors can enjoy family fun along with its fascinating history and bucolic setting. Its history is intertwined with that of the Revolutionary and Civil wars. In fact, then-lieutenant George Washington believed the Middletown Valley to be one of the most beautiful places he had ever seen.
For roadtrippers, it's an ideal spot to spend a day exploring local history and nature. From the city of Frederick, head west on alternate route 40, snaking up Braddock Mountain to a breathtaking valley view from the ridge at top. 
Middletown Walking Tours
As a teacher and history buff, I did my homework and checked out the Heritage Walking Tours on Main Street Middletown's website. Since I'm a sucker for Victorian architecture, we started our day driving through the East Main Victorian Historic District, admiring the turrets, ornate woodwork, and welcoming front porches emblematic of this style. Parking the car at the 102 East Green Street lot, my daughters and I embarked on the Main Street Historic District walking tour, which highlights buildings from 1840 to the 20th century.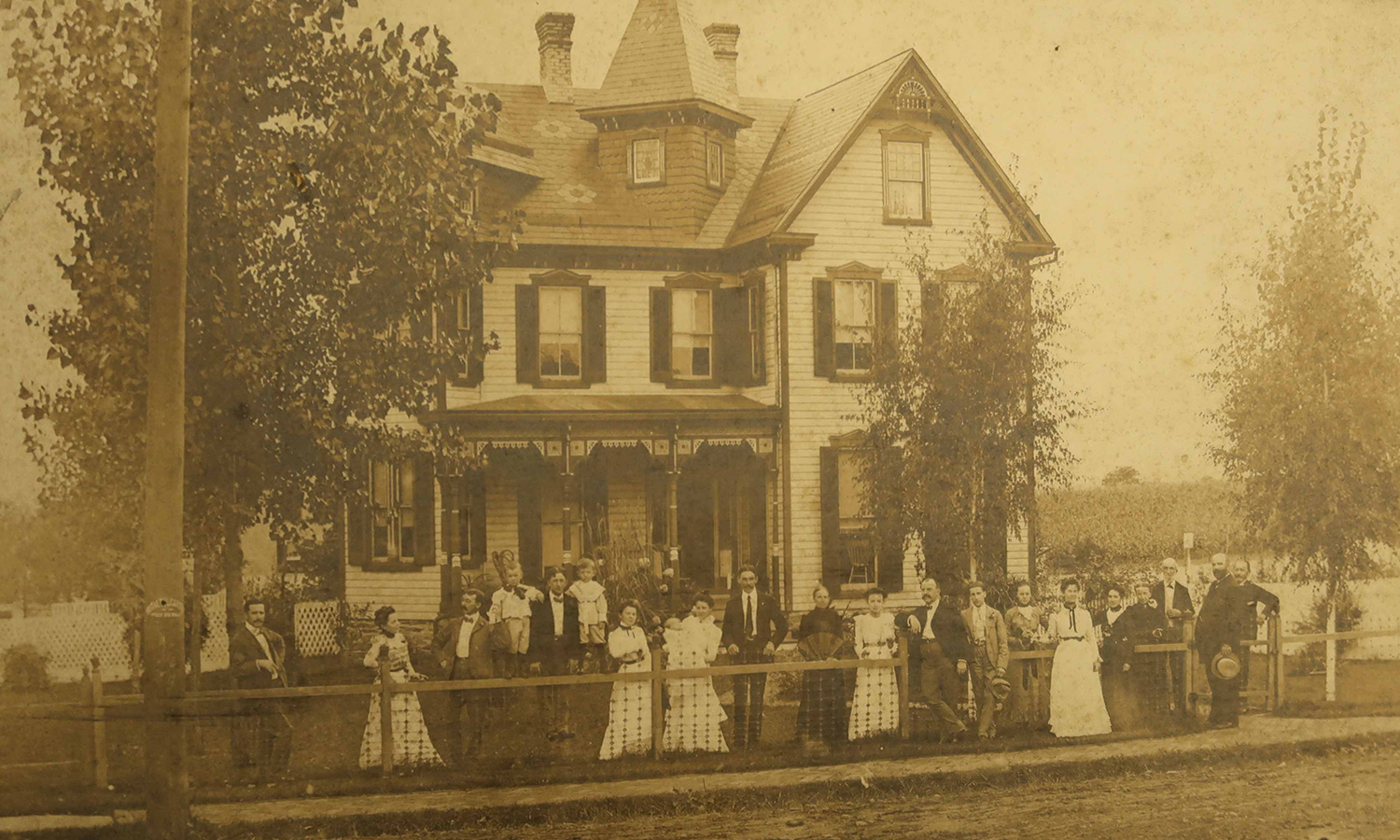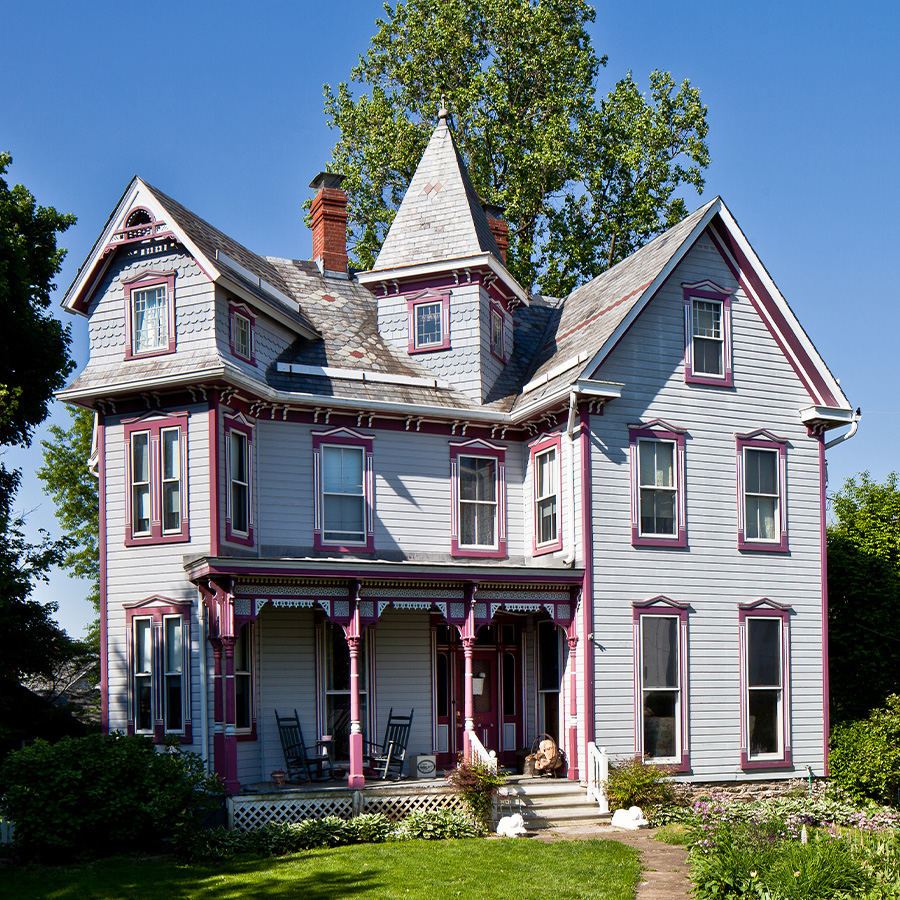 As we walked, we enjoyed the fresh air and imagined what it would have been like to live in or visit Middletown of years past. With traffic whooshing past us on the Historic National Road, we imagined the asphalt replaced with a dirt surface and the cars with horses and wagons. The tour led us away from the expansive lawns and welcoming front porches of the Victorian homes west into the heart of the business district. Then as now, Middletown was a thriving and vibrant community, and the architecture today reflects over 250 years of history.
A Taste of Local Agriculture and History
To give us a little break from our walking tour, we popped into Mid-Maryland Farm Market, housed in an expansive historic building, to browse local produce, baked goods, and gifts.
Taste the freshness of locally grown food and support local farmers, just as denizens of Middletown have for centuries. Starting in 1830, this building once was home to the Stonebreaker and Harbaugh Mercantile and later the second floor served as a Civil War hospital after nearby battles. In 1864 Confederate General Jubal Early's troops commandeered goods from the mercantile and then went on to ransom the entire town. In more recent decades, it housed Middletown's town hall, post office, and library.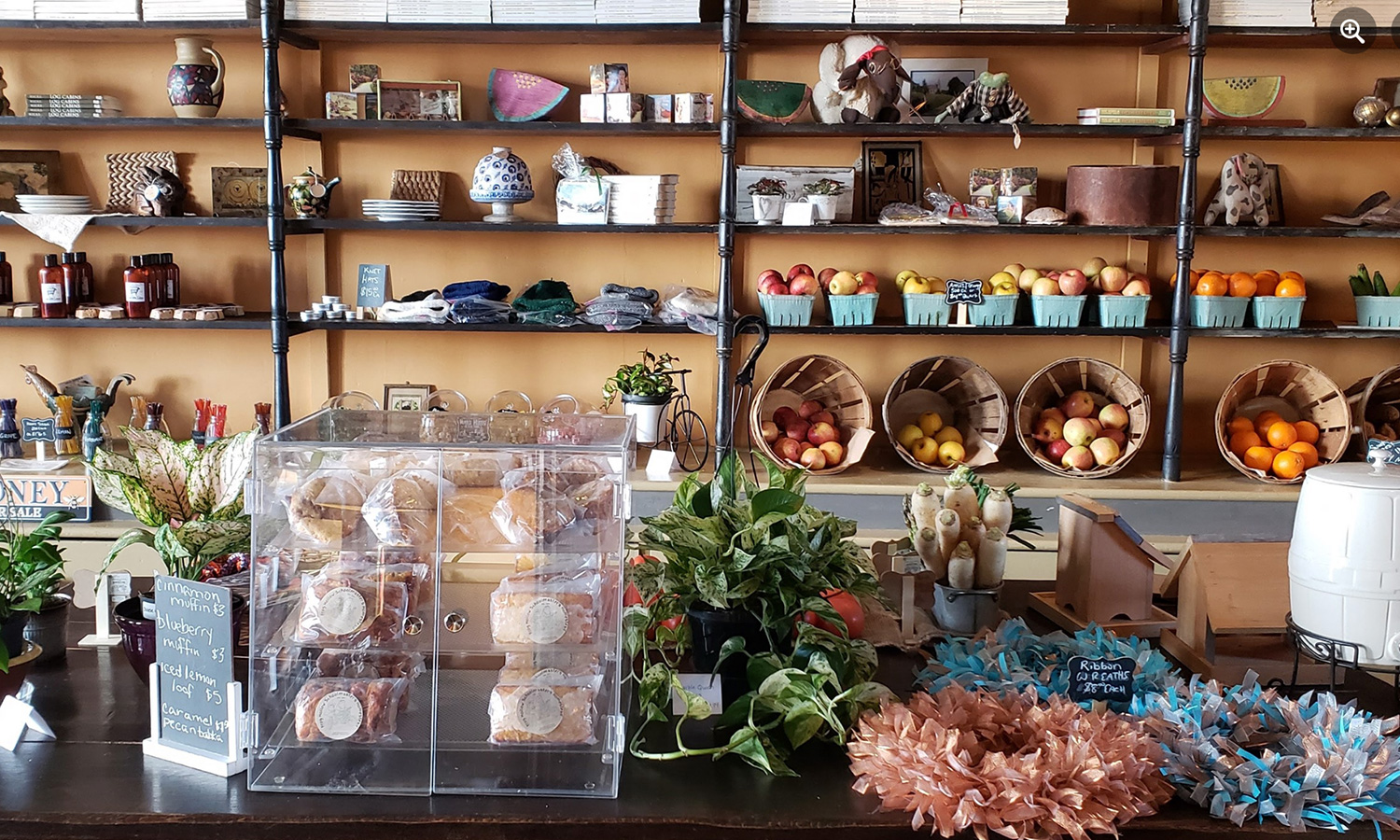 This would make a great spot to pick up a tasty snack and stop in to Heritage Park, right next door at Main and Jefferson Streets, to check out the refreshing fountain and the mural depicting 1890s era Main Street. Rest your feet on one of the benches while enjoying the flowers and gushing sounds from the fountain.
The Main Cup
Heading back toward the center of town, we had worked up an appetite and ventured to The Main Cup for lunch. Fans of word play will appreciate this aptly named restaurant—not only is it situated along Middletown's Main Street, it is housed in a historic ice cream factory once run by the Main family.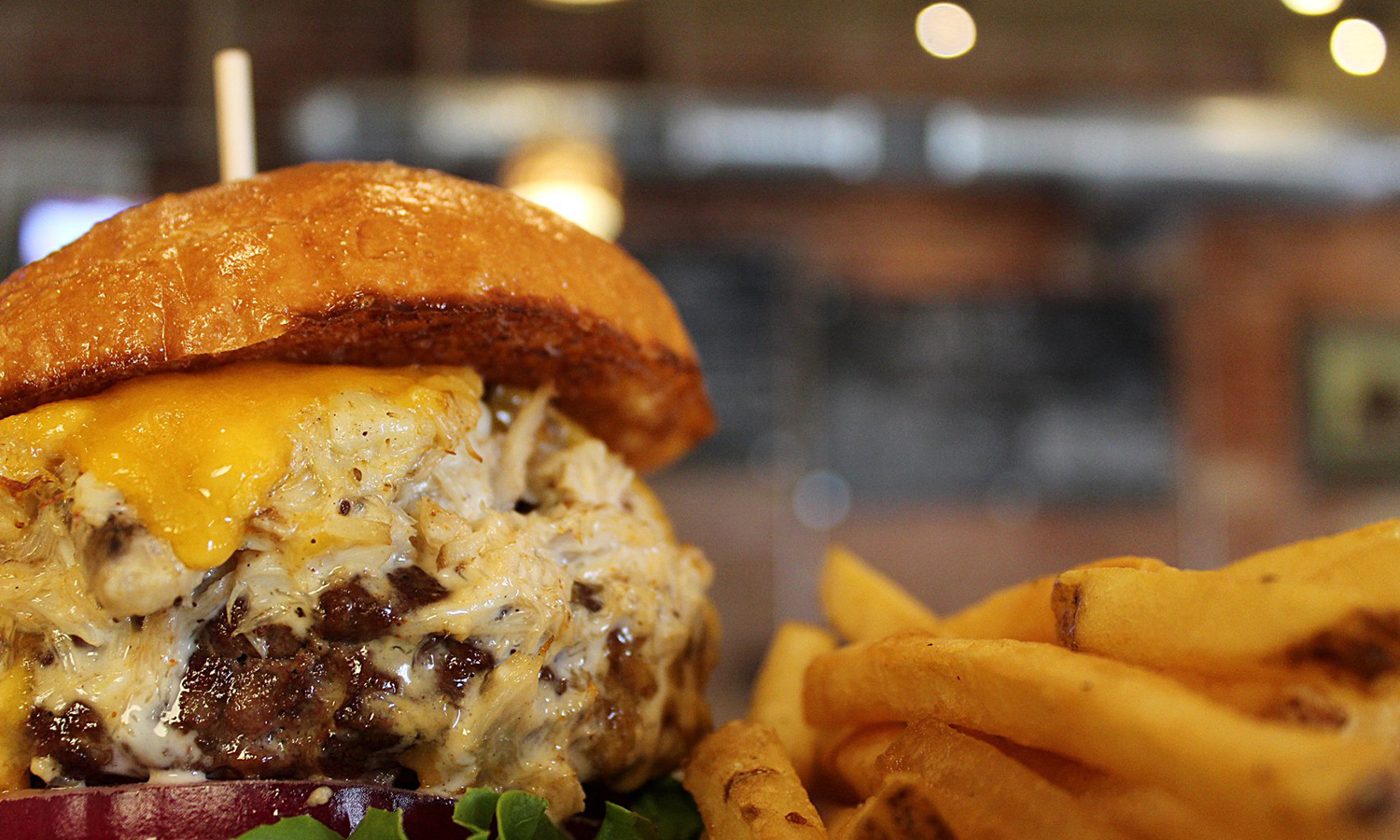 C.F. Main's ice cream was established over 100 years ago and was a fixture for past presidents and government officials on their way to Camp David. The Main Cup has four different dining areas to choose from, along with a diverse menu, so choose the place and taste that appeals to you. We enjoyed their popular crab dip, locally raised burgers, and a grilled veggie sandwich on their spacious patio. It's a great spot for its ambiance and broad menu, with plenty of choices for different palates.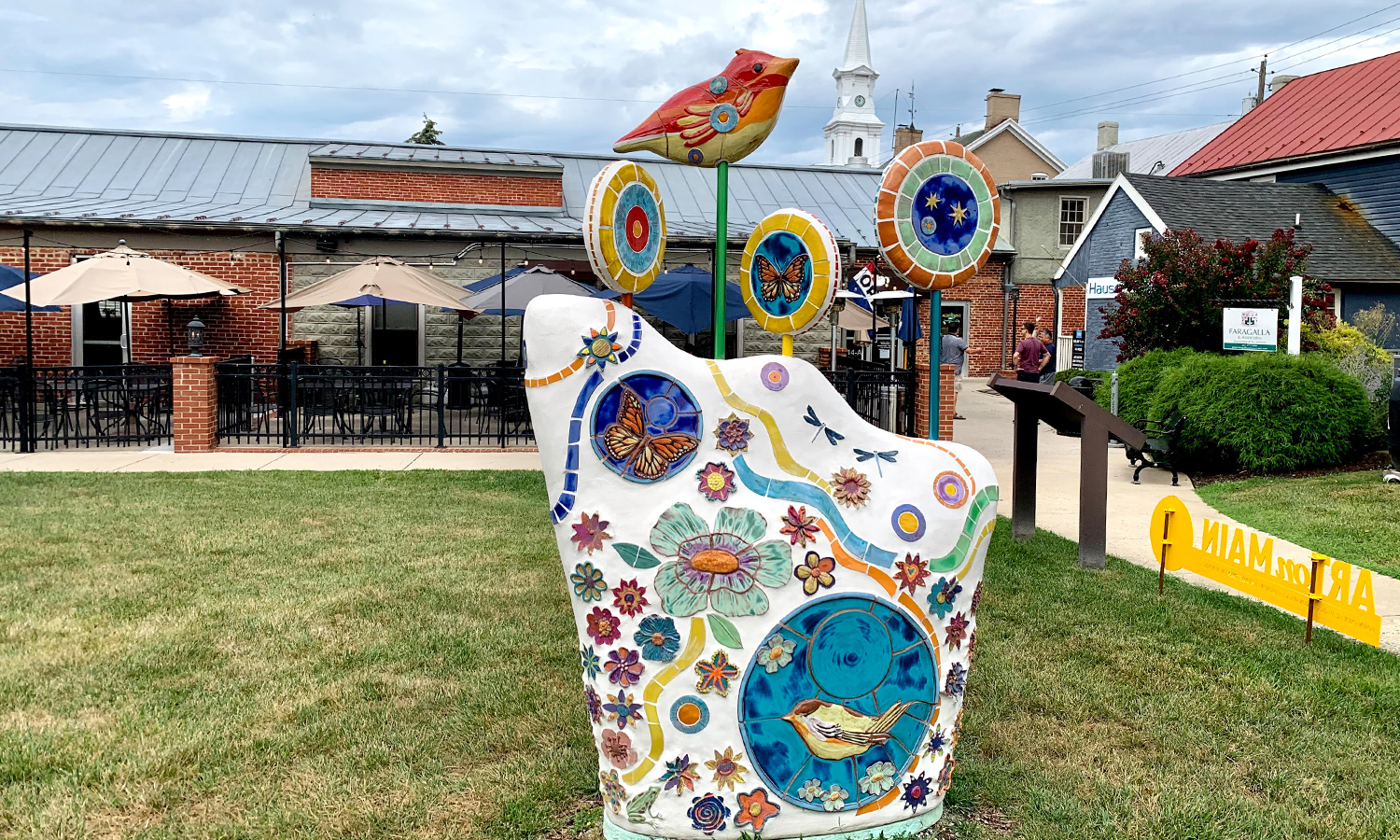 As you depart, notice the colorful Art on Main tile sculpture by artist and ceramicist Parran Collery outside in the courtyard. Its colorful tiles depicting birds, flowers, and organic shapes makes for a great photo opportunity. 
Sweet History
The Middletown area is known for its rolling green hills, home to lush pastures and thriving dairy farms. And lucky for you, road tripper, you have a number of dairy dessert options to choose from in Middletown.
End your day on a sweet note with a frozen treat plus a taste of local history. Head around the corner from The Main Cup to Lee Delauter and Sons, Hershey Ice Cream's oldest retailer, and take your dessert across the street for some fun at Middletown Memorial Park. Or find more ice cream at the aptly named More Ice Cream in a historic house along Main Street and enjoy your chilly treat on their expansive front porch.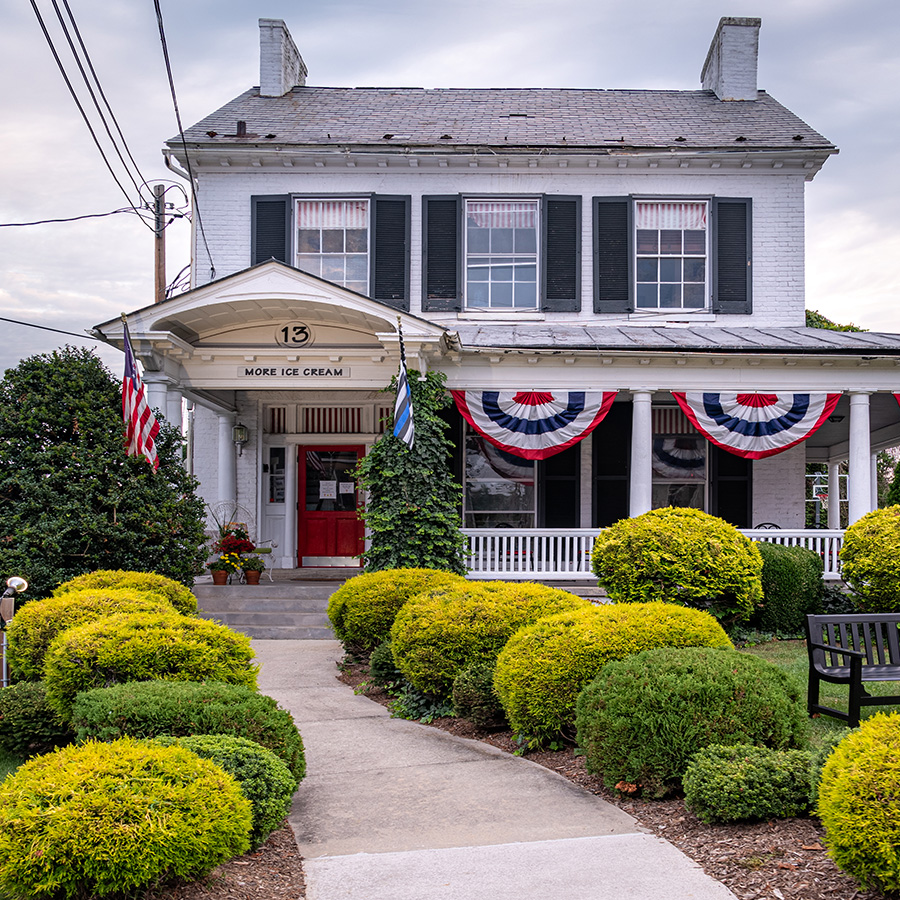 We decided to check these downtown ice cream spots out on another trip and headed east on Main Street to Abbraccio Gelato for authentic creamy gelato and smooth sorbetto. We loved all the flavors we tried, but for me, the blackberry lavender chevre was a standout for its unique and complex flavor combination.
Extend Your Middletown Stay
Venture beyond Main Street into the beautiful Middletown Valley for a plethora of activities—there's sure to be something to suit everyone. Visit local farms, play a round of golf, take a hike at a nearby State Park, enjoy a local winery, or explore more Civil War history. The scenery may be bucolic but there is plenty to keep you busy during your visit. If you'd like to extend your visit and dive deep into the Middletown area, end your day at this adorable Cape Cod cottage Airbnb. 
Middletown is a balance of beautiful nature, friendly faces, and fascinating history. Take this road trip just over the mountain from Frederick and enjoy your explorations. From the heart of Main Street to the rolling fields that surround it, this small town has a big heart.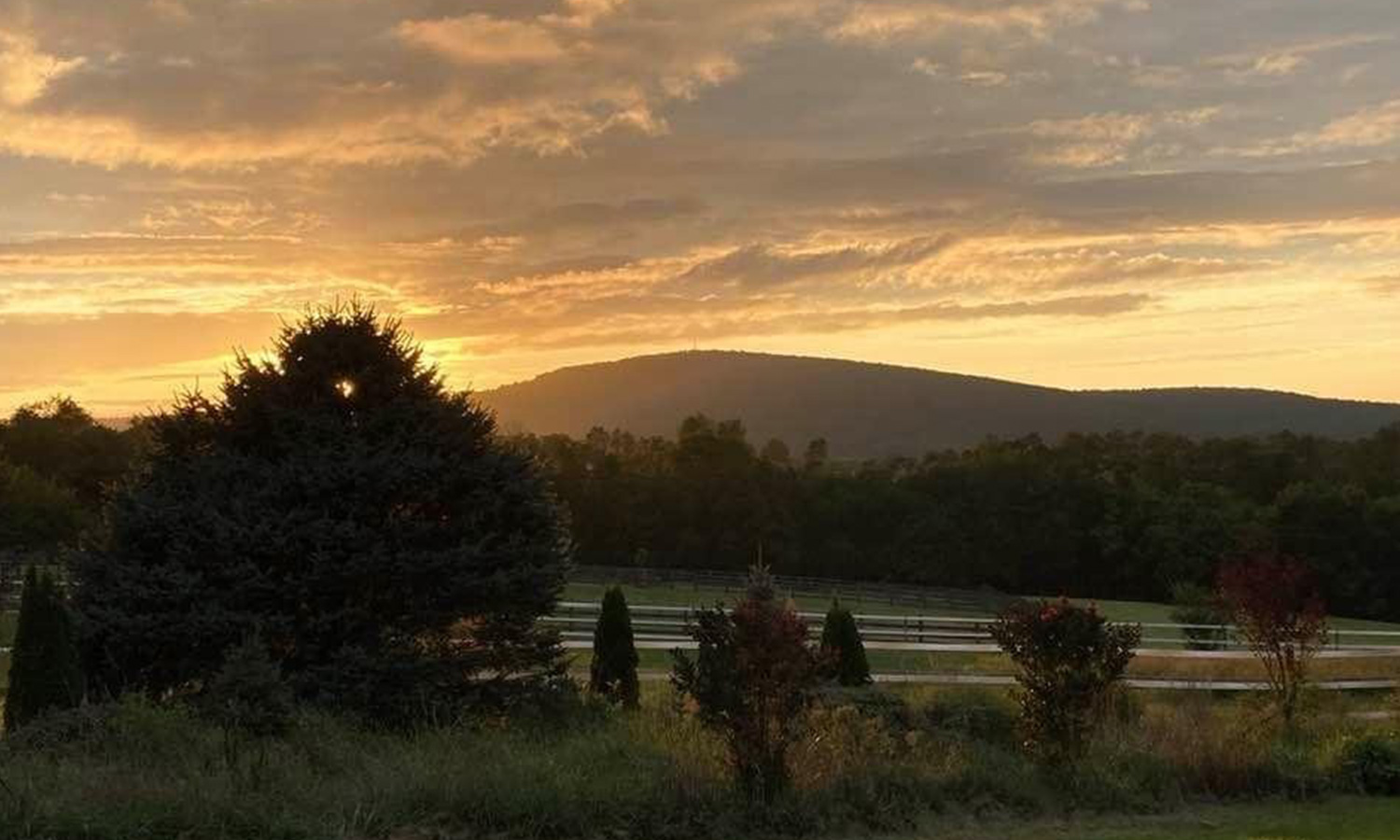 While You're in the Area
Aleko's Village Cafe—Don't be put off by its gas station address—this is some of the best Mediterranean food in Frederick County.
Deb's Artisan Bakehouse—Enjoy delicious desserts via preorder with contactless pickup.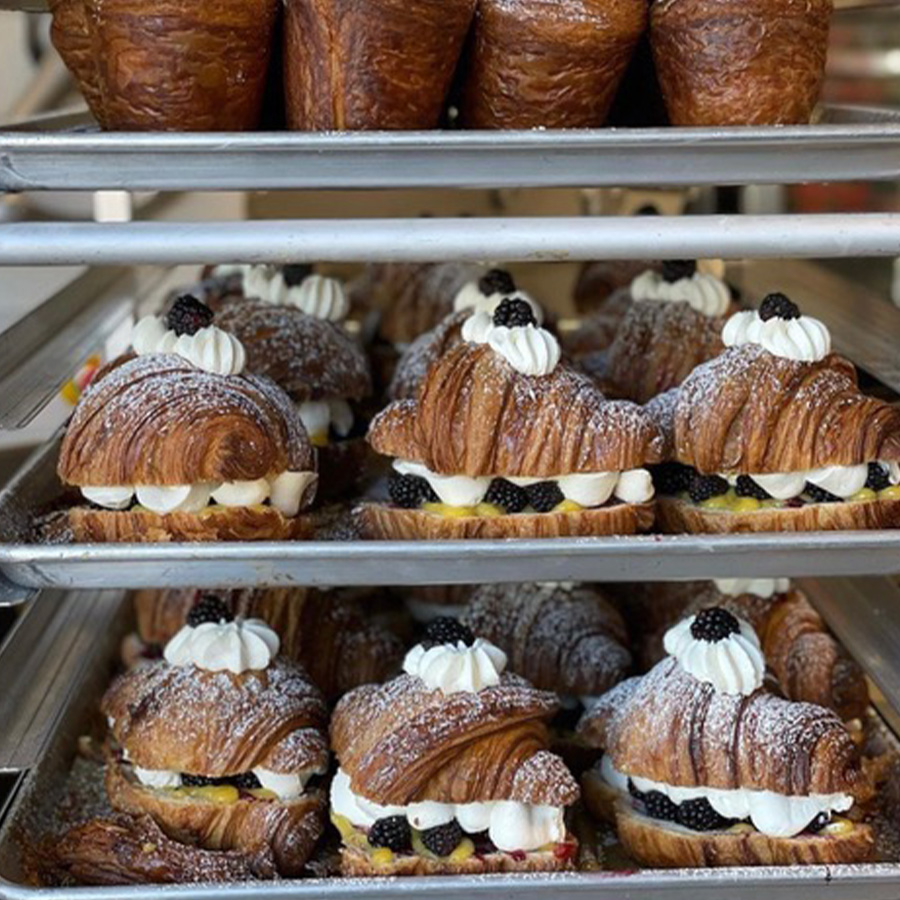 Dempsey's Grille—Stop in for breakfast, lunch, or dinner and that local diner vibe.
Middletown Farmers Market—Pick up some farm-fresh food or artisan goods.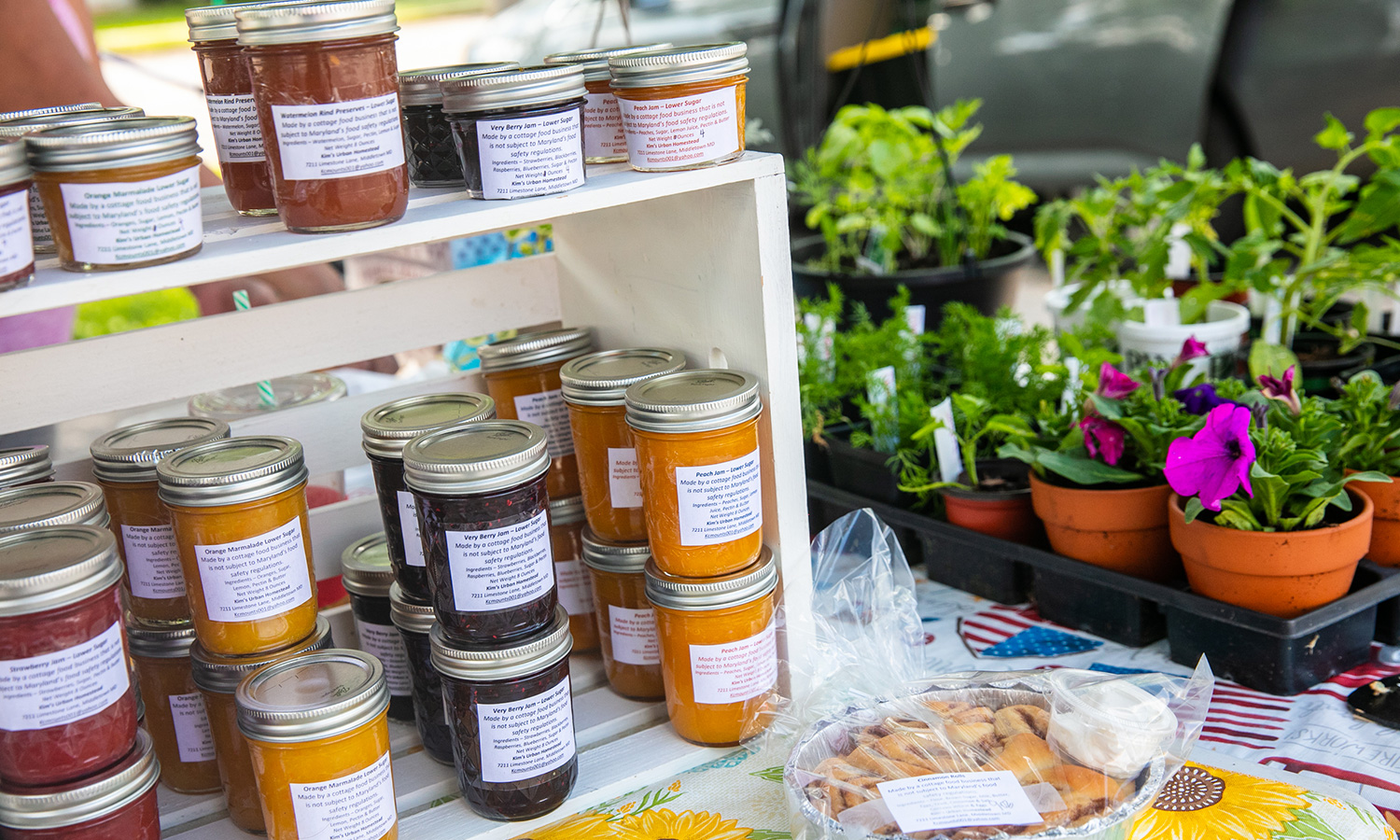 Orchid Cellar Meadery—Savor their award-winning twists on this ancient beverage while enjoying an expansive valley view.
South Mountain Creamery—Stop by this family farm for a tour, ice cream and other goodies at their store, or for a special memory, bottle feed the calves.
Upcoming Events
Cruise into Middletown on September 11th for Vintage Vehicles in the Valley and enjoy live music while checking out the retro cars, trucks, and motorcycles
A huge annual event, the Middletown Heritage Festival returns on September 25th with streetside fun of all kinds. Enjoy live music, crafts for the kids, unique vendors, and more.
---
Lead Photo: Main Street Middletown
Christine Rai is a funky professor, writer, and artist who lives in Montgomery County with her family. She loves discovering fab flavors, exploring cool places, and savoring learning. Follow her adventures at www.christinerai.com.