Not So Fast, Food: Upscale Comfort Food in and Around Baltimore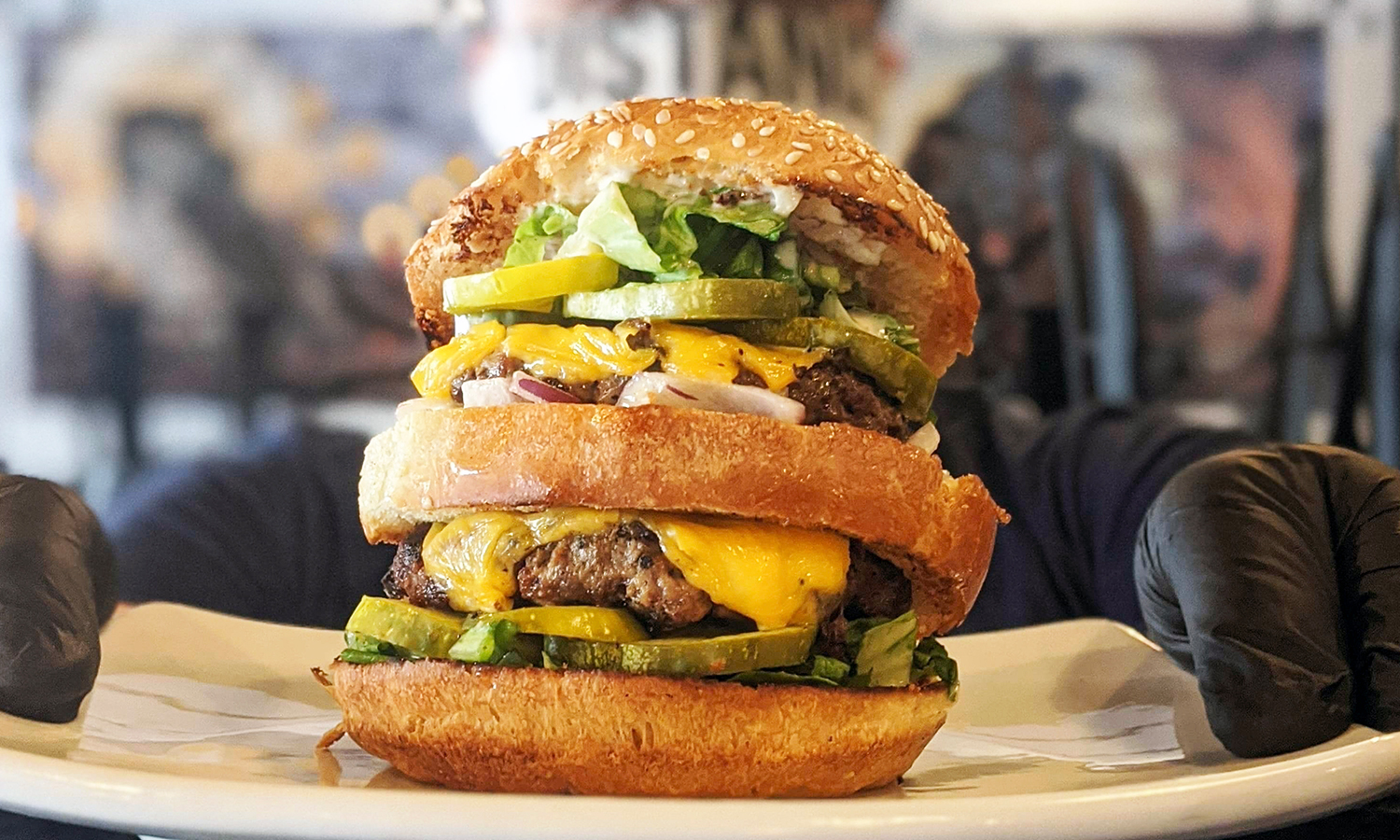 We all have those days where KFC, Taco Bell, or McDonald's just hit the spot. They're the comfort foods we grew up with, and we can always count on them when we're on the road looking for something familiar — and delicious. 
These restaurants in and around Baltimore get it. Some chefs crafted special items to pay homage to chains, or their pièce de résistance just happens to be something simple yet crave-worthy. Either way, these upscale comfort foods will remind you of simpler times and convenient eats.
Popcorn Chicken at Jumbo Jumbo Cafe
Ellicott City, MD
The Taiwanese Popcorn Chicken is the most popular item at Jumbo Jumbo Cafe. Based on the popular street food in Taiwan, the popcorn chicken is piled high into an open carryout box (perfect for walking around on the go at a festival or sharing at a picnic) and skewered with a few wooden sticks — an easy shift to mini kabobs.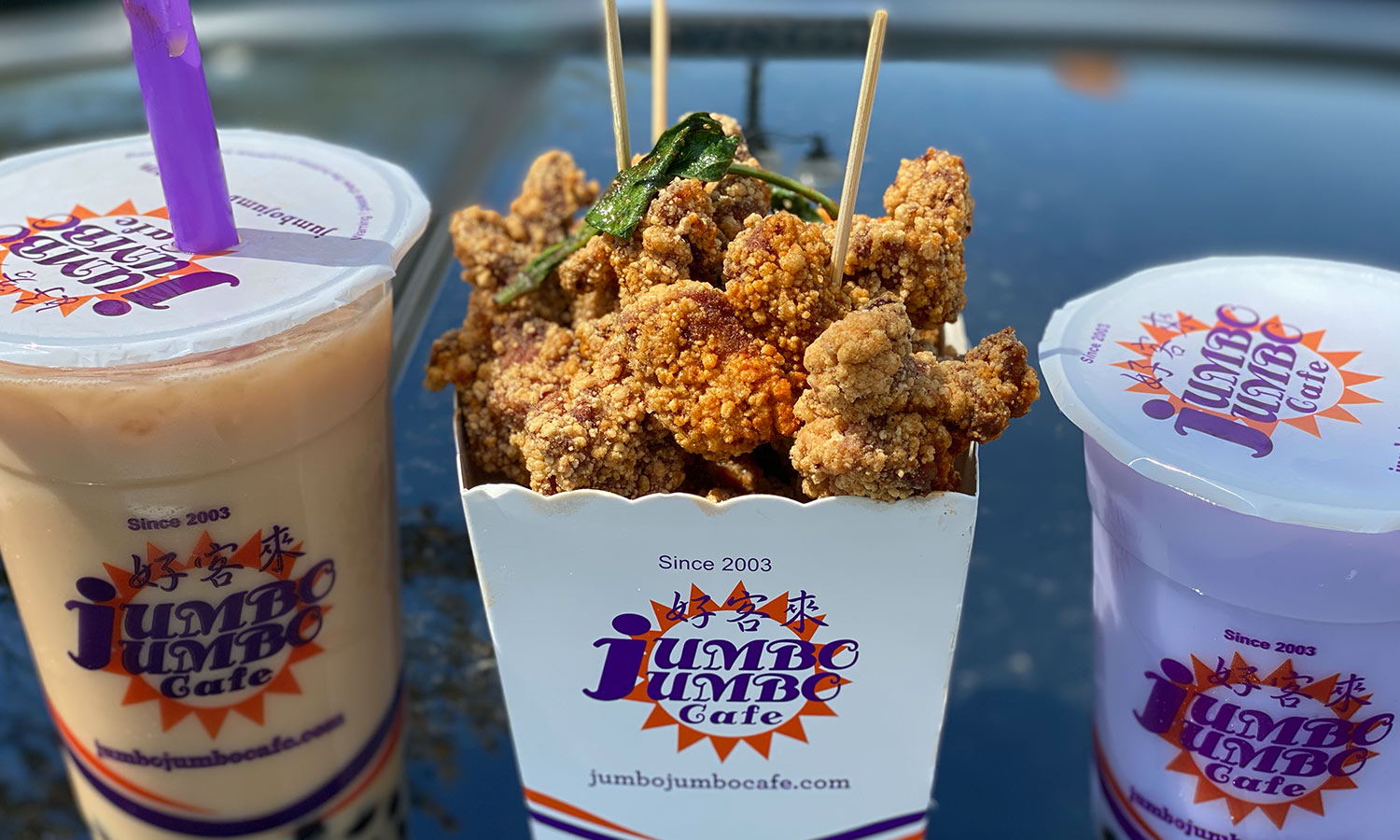 The price is right — at only $7.55, there's more than enough for one person (but we won't tell if you eat it all yourself).  It could use some dipping sauces, but the chicken is crispy on the outside and juicy on the inside, and the marinade and seasoning (spicy, mild, or black pepper) make the flavor pop. 
Pair with: Taro or House Black boba milk tea; smooth and refreshing to offset the spice.
Drive Thru Burger at Nepenthe Brewing Co.
Baltimore, MD
This multi-layered "Drive Thru Burger" at Nepenthe Brewing Co. in Hampden is the chef's whimsical take on drive-thru style, and is directly inspired by McDonald's Big Mac. Its local ingredients include two smash patties layered with a sliced sesame bun in the middle, which are topped with American cheese, shredded lettuce, pickles, chopped onions, and a special sauce. The experience is messy and satisfying, as a true fast food creation should be. It started as one of Nepenthe's weekly burger specials, but its popularity put it on the brewery's permanent menu.
Pair with: garage fries and a sauce flight — 10 sauces on the side!
Krunkwrap at Wet City
Baltimore, MD
Wet City, a craft beer bar and restaurant in Midtown, was also directly inspired by a fast-food menu item: Taco Bell's Crunchwrap, which includes all the taco fixings with a crunchy tostada layer folded up into a soft tortilla and seared shut on the grill.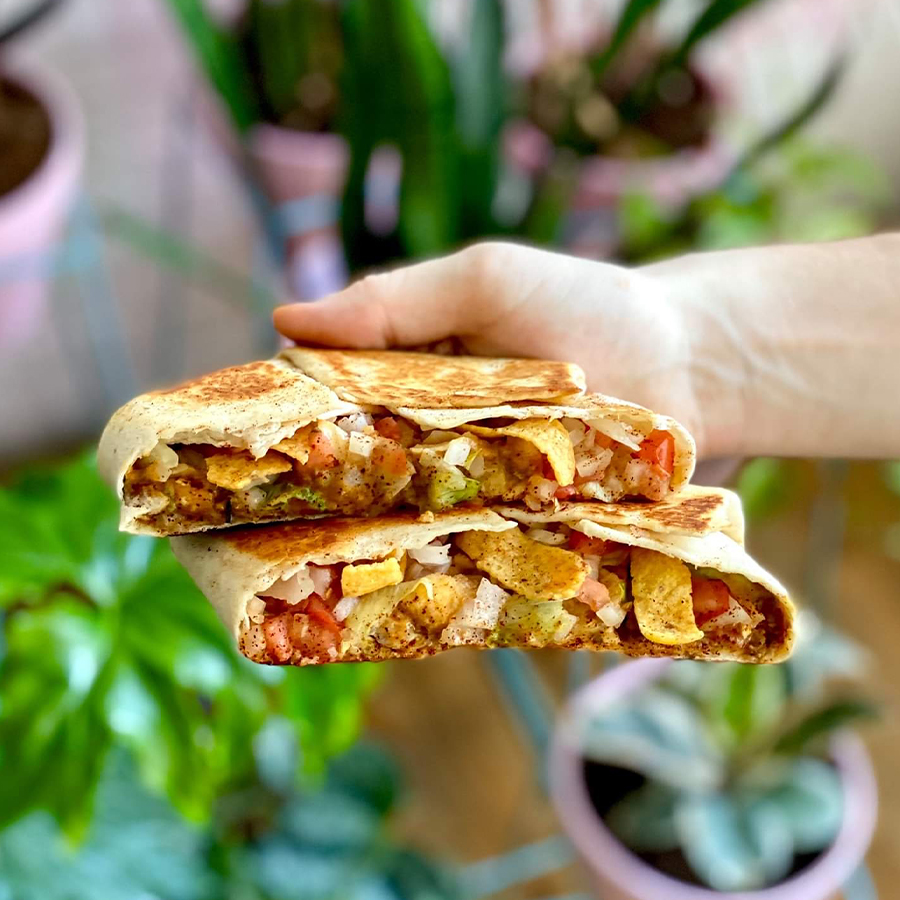 Wet City's Krunkwrap (their unique spin on the name) started off as an inventive way to draw in more visitors during the pandemic. Now the wraps are a staple of the menu. But there's a lot of room for creativity, and the ingredients change often. The chorizo krunkwrap had an incredibly soft melt-in-your-mouth tortilla with fresh salsa and spicy mayo dipping sauces. The manageable size makes it optimal for a late-night snack or to get more than one.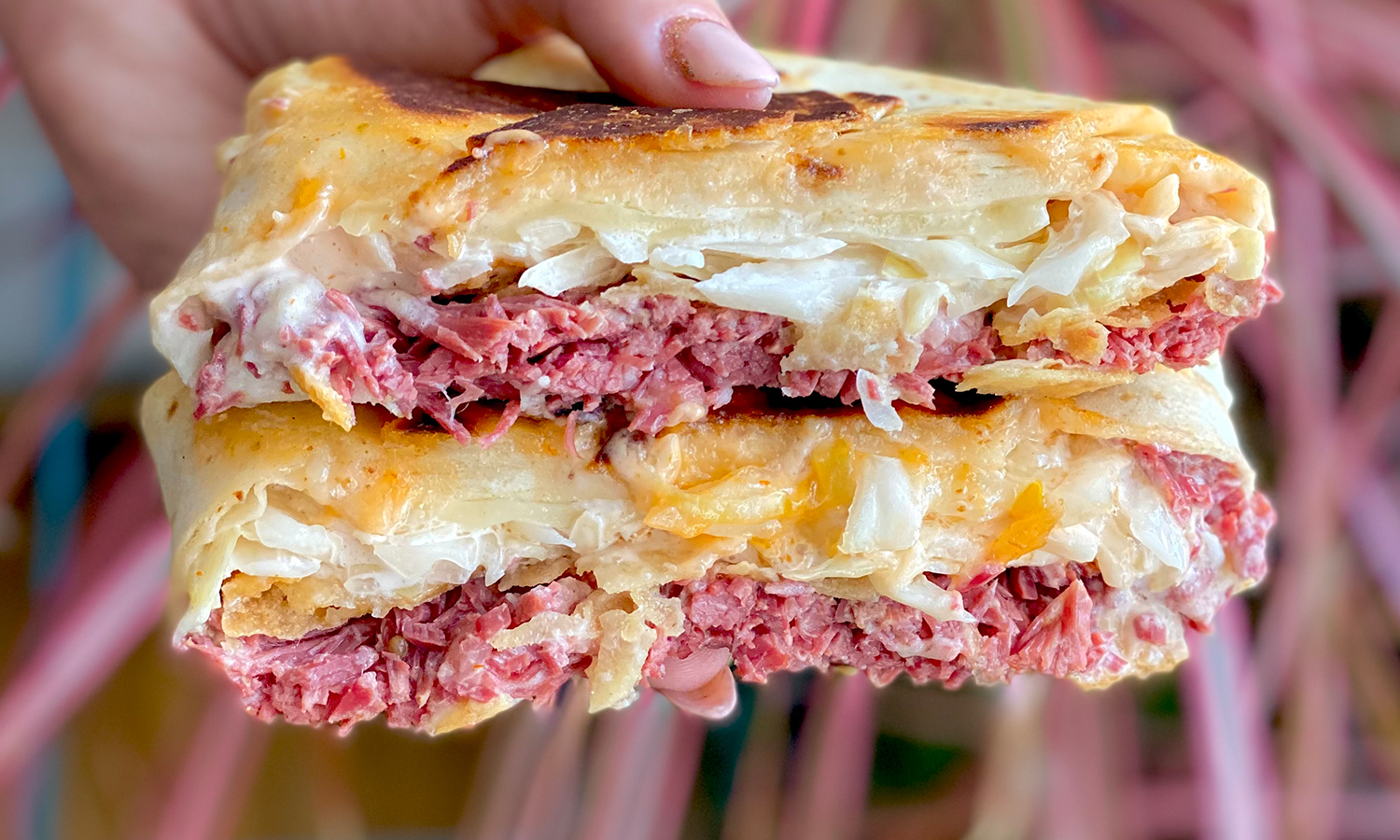 Other varieties have included chicken tinga, fajita, vegetarian, beef, and frito pie. The featured krunkwrap is $2 off on Wednesdays.
Pair with: a house-made beer or cocktail–the newly-returned Spagett (a combo of Miller High Life, Aperol, and lemon juice that became a sensation in 2019).
Biscuits at Crust by Mack
Baltimore, MD 
Crust by Mack, a Black-owned and family-run business in Whitehall Market in Clipper Mill, specializes in thin pastry biscuits called crusts, which come in a variety of sweet and savory flavors that change daily. Try the bakery's most popular item, the birthday crust, a fruit-filled pastry biscuit with a slathering of icing that's sweet but not overpowering. For something savory, the open-faced everything crust plays on "everything bagel" flavors with a soft cream cheese topper that melts into its thin pastry bottom. On the weekends, and when available, you can also get some more substantial breakfast and lunch items, such as the turkey sausage and cheddar sandwich. The cheddar chive biscuit it comes on is a thick, buttery, cheese-encrusted winner.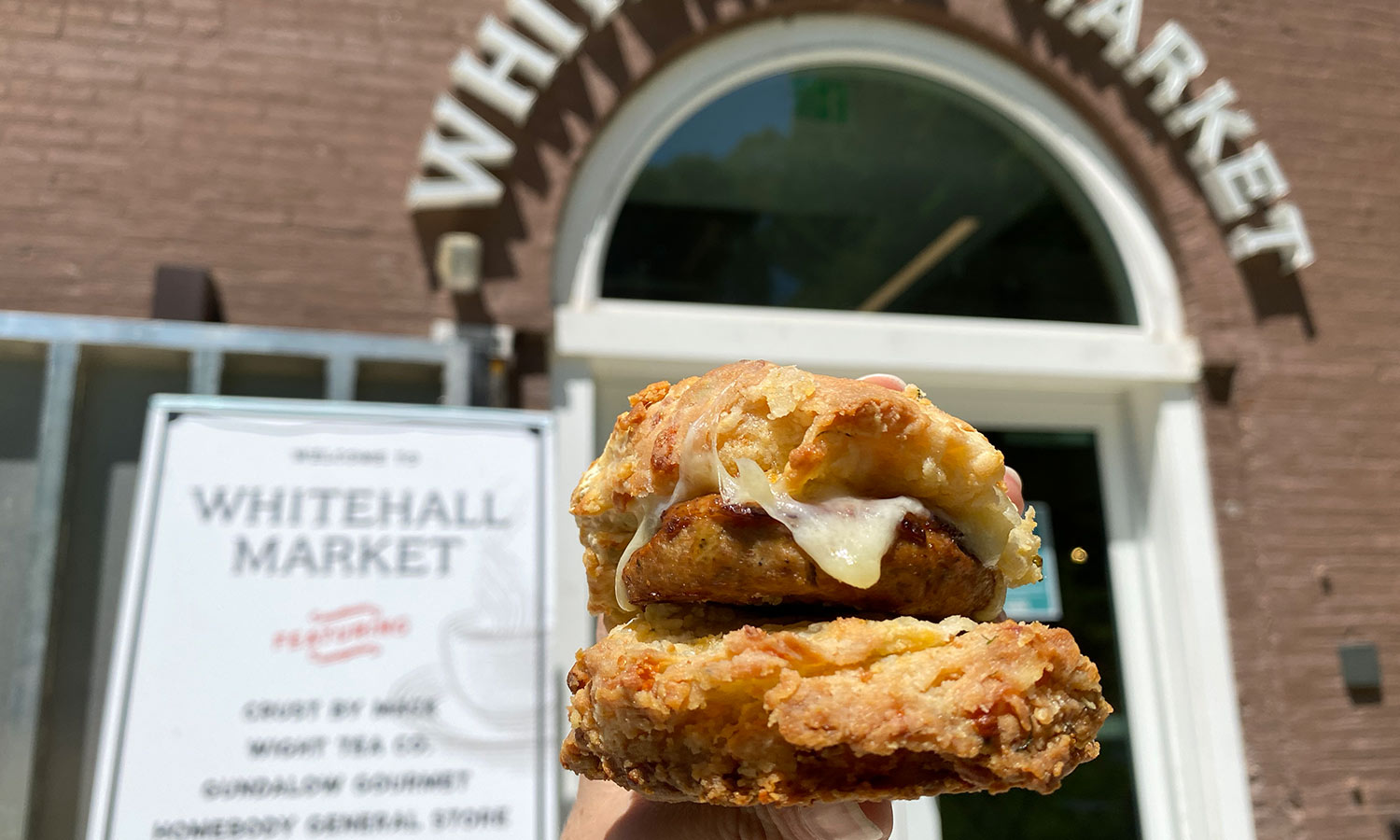 Pair with: Iced matcha berry latte (oat milk, fresh strawberry syrup, lemon) from Ceremony Coffee in Whitehall Market — it's smooth and refreshing.
Chicken biscuit sandwich at Cafe du Wake
Greenbelt, MD
Cafe du Wake is one of four eateries operating out of a single location in Greenbelt (with another one—Sunrise Sammies—set to open soon.) Its chicken sandwich recalls all of the best fried chicken chains while being so much more. This is upscale comfort food at its finest.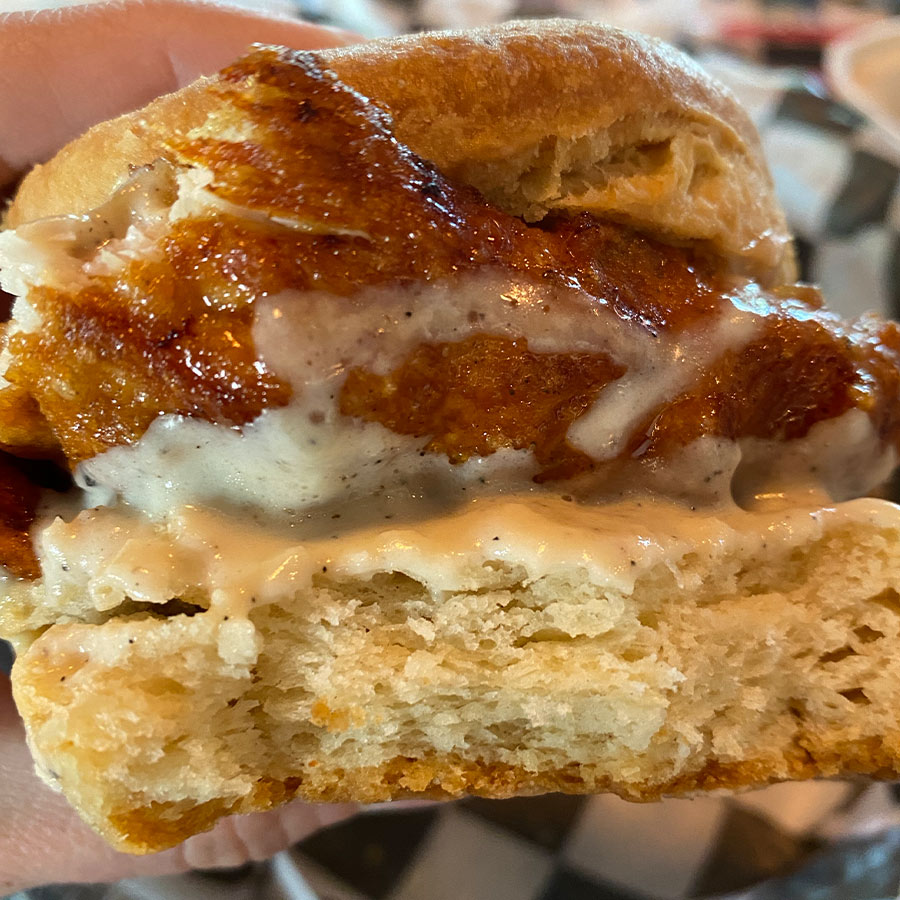 The Chicken N' Biscuit here is worth your attention. You'll find a monstrous piece of chicken tucked between two modest biscuits made in-house. The oozing scratch-made pepper gravy keeps the biscuit moist while Mike's Hot Honey adds a pleasant sweetness to the juicy meat. 
Pair with: French beignets that come with a caramel bourbon dipping sauce and seven different croissant varieties. The beignets and coffee & chicory take their recipes from the famous Cafe du Monde french market in New Orleans.
Looking for more comfort food in Baltimore? Try eating a four-pound burrito!
---
Lead Photo: The "Drive Thru Burger" at Nepenthe Brewing Co. is inspired by McDonald's Big Mac. Photo Credit: Nepenthe Brewing Co.
A Baltimore-bred journalist who takes great pride in her Old Bay, Natty Boh and that one football team, Lindsay C. VanAsdalan has always loved experiencing life through food, music and culture. And road trips have been a big part of that — so much so she made an entire magazine devoted to road trips for her senior project in college. When not writing, you can find her out at a concert (in safer times), trying the best new burger in town or snuggling cats.