Johnny's Favorite Eats and Drinks in Annapolis

Annapolis, that colonial enclave of brick and cobblestone lapped by the Chesapeake Bay, might be the prettiest state capital in all the Fifty Nifty. Founded in the 17th century by disaffected Puritans, dissenters too fond of merrymaking for much doom and gloom, Annapolis has always been a fun-loving and epicurean refuge. In later centuries, the Irish, lured jobs as watermen and Maryland's tolerant policies towards Catholics, settled en masse here—probably accounting for the high concentration of excellent pubs today. Home to St. John's College and the U.S. Naval Academy—Athens and Sparta, respectively—the patio bars, rooftops, and promenades of Annapolis buzz with youthful verve.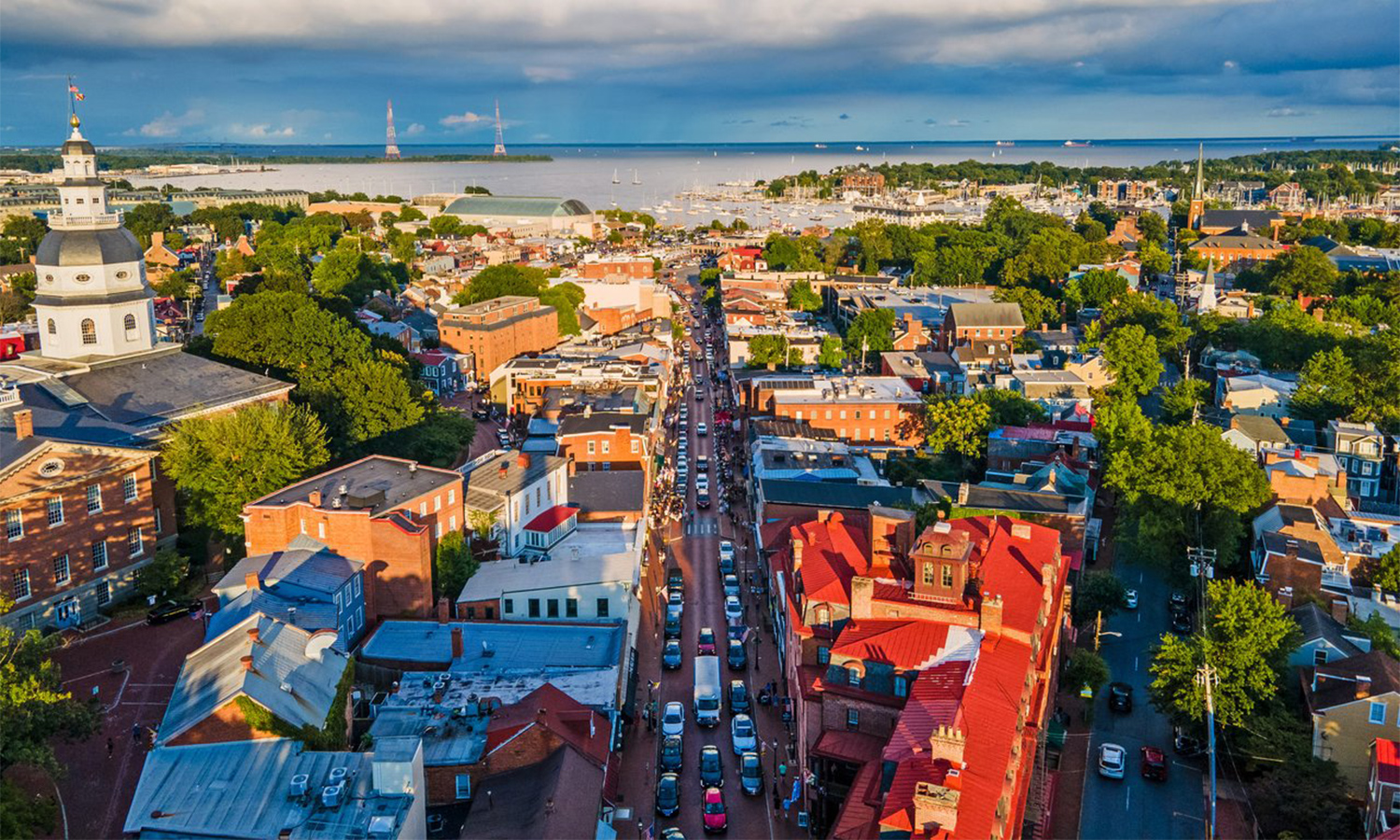 While Annapolis is a beautiful lass of many charms—history buffs, sailors, and sportsmen quickly find themselves infatuated—dining and drinking are reason enough to plan a visit to Crabtown. Maryland boasts an exceptionally strong craft beer culture, the reason Guinness chose our state for their sole U.S. brewery, and you can sample suds from every corner of the Old-Line State in Annapolis' many taprooms, sports bars, and speakeasies. And, of course, you simply can't find better seafood than in our bayside burg. With fishermen hawking their daily catches within steps of restaurants, Annapolis' chefs create magic with the Bay's rockfish, oysters, and blue crabs.
The list below—a smorgasbord of pubs, seafood joints, and one fine-dining standby—highlights a handful of my favorite eats and drinks in Annapolis:
Iron Rooster
If plates redolent of maple syrup, hollandaise sauce, and bacon call your name, make a beeline for Iron Rooster. The ideal location to recover after a big night on the town, Iron Rooster serves sumptuous breakfast staples all day long.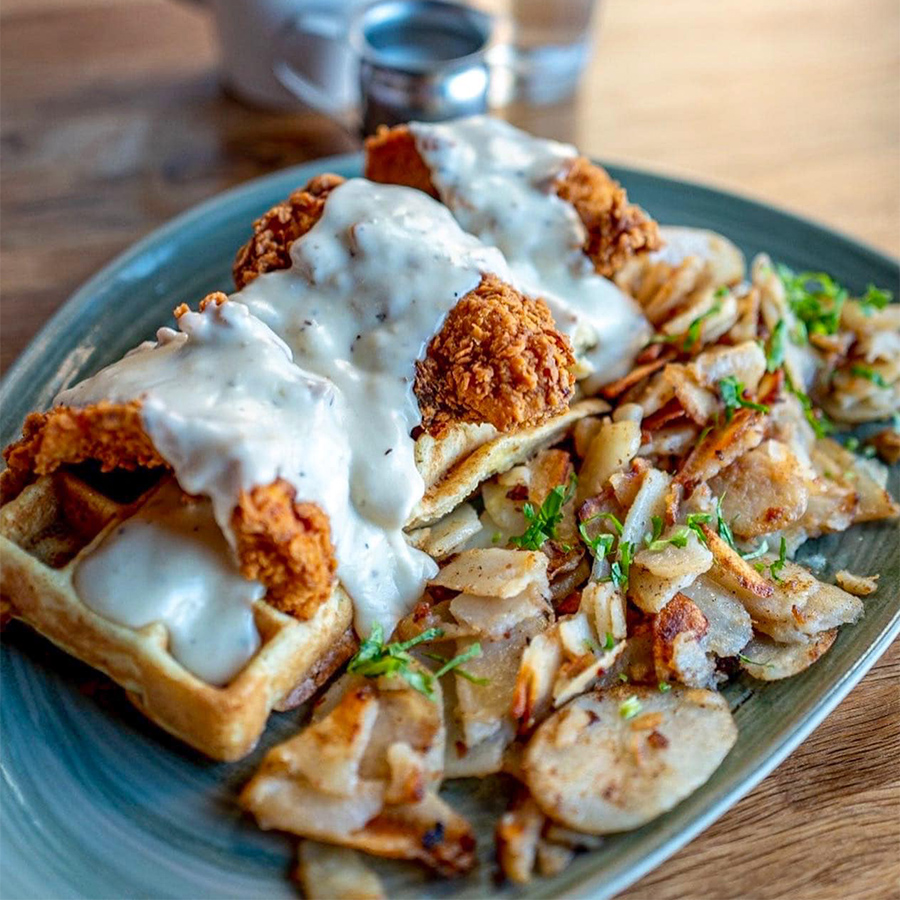 Jazzing up old-school American favorites with hipster flair, they nail dishes like corn beef hash, Belgian waffles, and French toast. The menu frequently nods to the quintessential flavors of Maryland—the blue crab omelet and the Old Bay honey fried chicken are standouts. Everything on the small menu is scrumptious and pairs well with a mimosa, Old Bay-dusted Bloody Mary, or some other hair of the dog…
Lewnes' Steakhouse
Perfect for a special occasion or celebratory repast, Lewnes' Steakhouse is where you book a reservation to splurge in style in Annapolis. The menu sticks to the time-honored steakhouse crowd-pleasers—creamed spinach, hashbrowns, and, of course, marbled cuts of ribeye, New York strips, and porterhouses.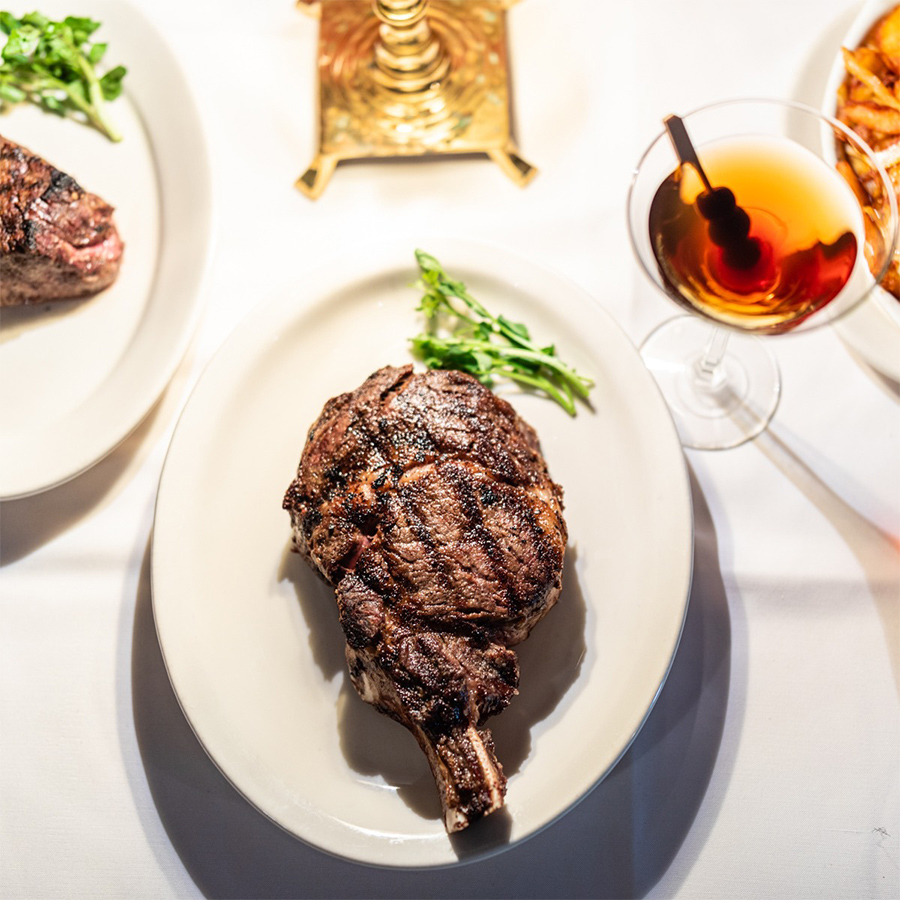 Don't sleep on the seafood either—the oysters Rockefeller or clams Casino, fresh from the Bay, obviously, will put a big ole grin on your face. Matching the fare, the ambiance epitomizes the Great American Steakhouse: high-backed leather booths, tile floors, and an imposing mahogany bar stocked with top-shelf wines and bourbons. While there is no official dress code, most patrons put on their Sunday best for this spectacular spread. 
Boatyard Bar & Grill
More casual, but equally memorable, is Boatyard Bar & Grill, a local favorite for simple, fresh seafood. Celebrating the cuisine of the Chesapeake, Boatyard specializes in delicacies like crab cakes, smoked fish, and raw shellfish.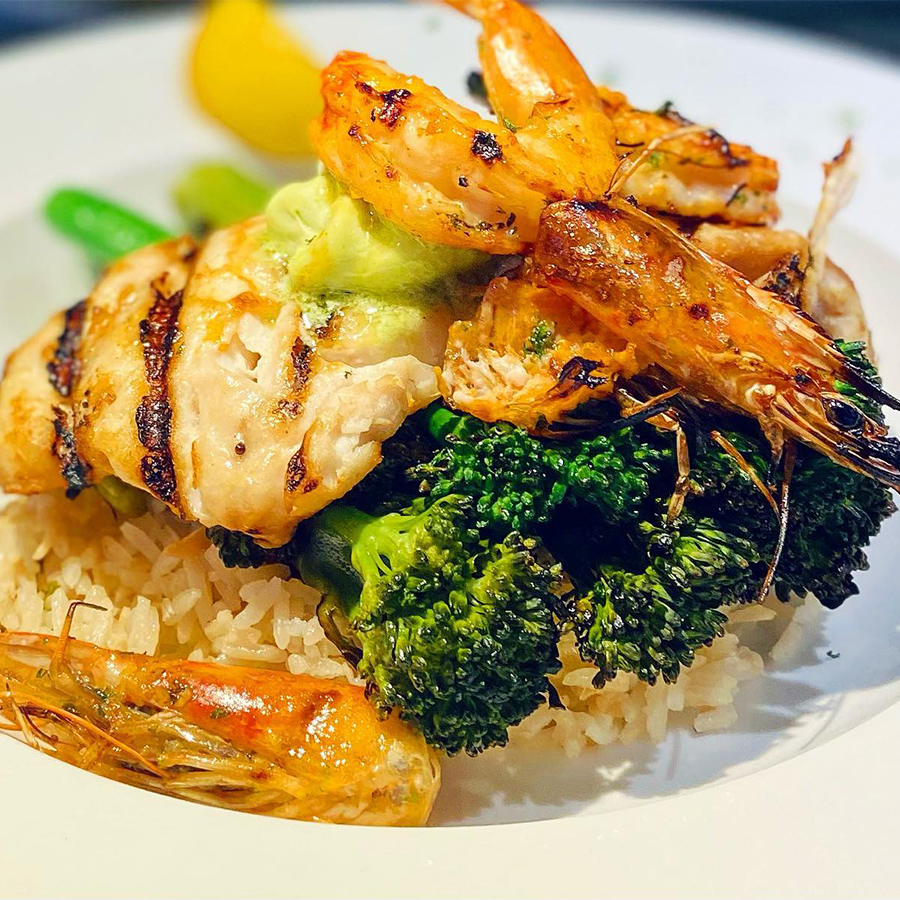 An admirable selection of Maryland craft beer rotates on tap, so order a nice, crisp pilsner or amber ale to enhance the briny bite of your shucked oysters or littlenecks. If you've come with a big appetite or group, order the 3-tier seafood tower, an icy spire laden with oysters, clams, and other raw delicacies harvested from the Bay that very morning. Crucially, try the Smith Island cake, a sweet treat of alternating layers of fudgy chocolate and vanilla cake—the official dessert of Maryland. 
Dry 85
Rare bourbons, charcuterie boards, and Prohibition-era craft cocktails—need we say more? Dry 85, a beautiful speakeasy, offers creative mixed drinks as well as a wide selection of fine spirits and wines. If you geek out on whiskey, you'll feel like a kid in a candy shop at Dry 85.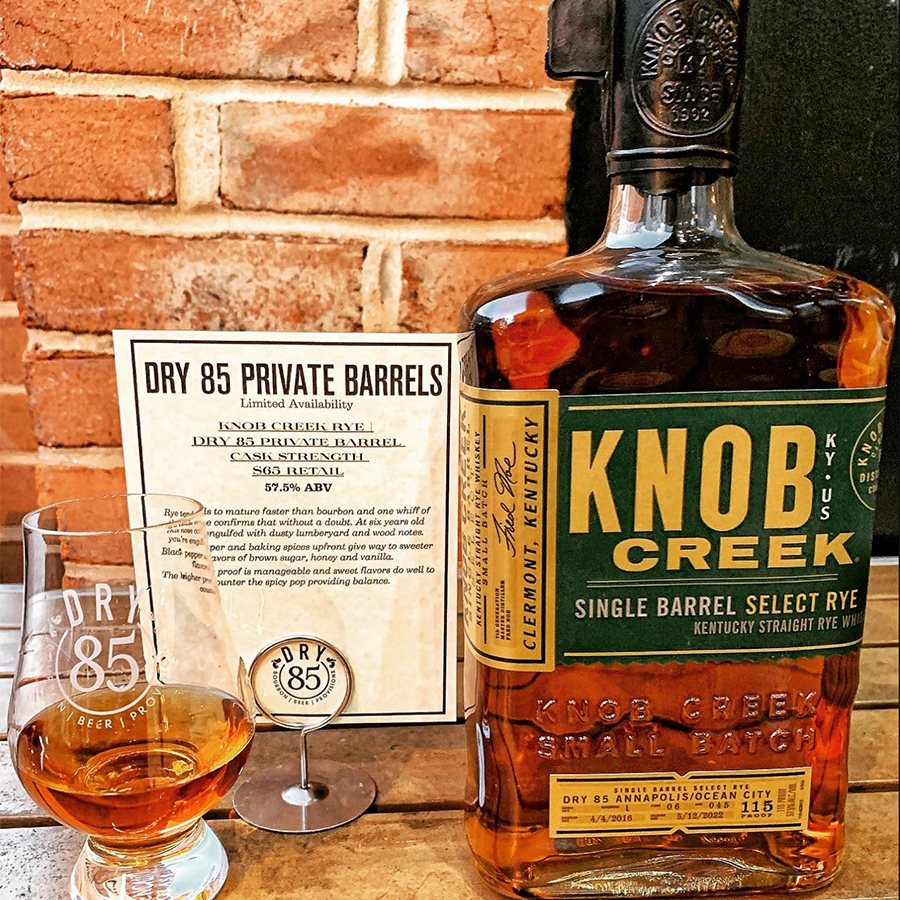 But even if you're a novice to barrel-aged aqua vitae, the expert bartenders are happy to help you choose memorable pours of bourbon or Scotch from the bar's deep reserves. Food-wise, you can't go wrong with the raw specialties or the charcuterie—ask for an extra serving of the Old Bay-spiked pickles—but the more substantial plates like burgers and fried fish are also winners. 
Heroes Pub
Situated inside a renovated fire station, Heroes Pub is the neighborhood sports bar par excellence, a local watering hole fiercely loved by Naval Academy midshipmen, St. John's College professors, and fishermen alike. The bar boasts over forty beers on tap from around Maryland and the wider Mid-Atlantic, and the fare, like the bar itself, is no-frills but satisfying. The menu consists mainly of pub grub classics with a Chesapeake flair—burgers, stews, clam strips, with generous dollops of crab meat stuffed into everything. Heroes also hosts local musicians several nights per week, and there's no better way to spend an evening in Annapolis than to kick back at Heroes, enjoy live music, and drink a pint with the cast of hometown characters.
---
Lead Photo: Iron Rooster
Johnny is a Brooklyn-based educator who loves to take trips, both near and far, during his breaks from school. Seemingly unquenchable wanderlust has taken Johnny across locales as exotic as the Central Asian Silk Road, Papua New Guinea, and Coastal Maryland. Apart from writing, Johnny enjoys studying world religions, cooking, and playing guitar.