A Laid-Back Drive Through the Countryside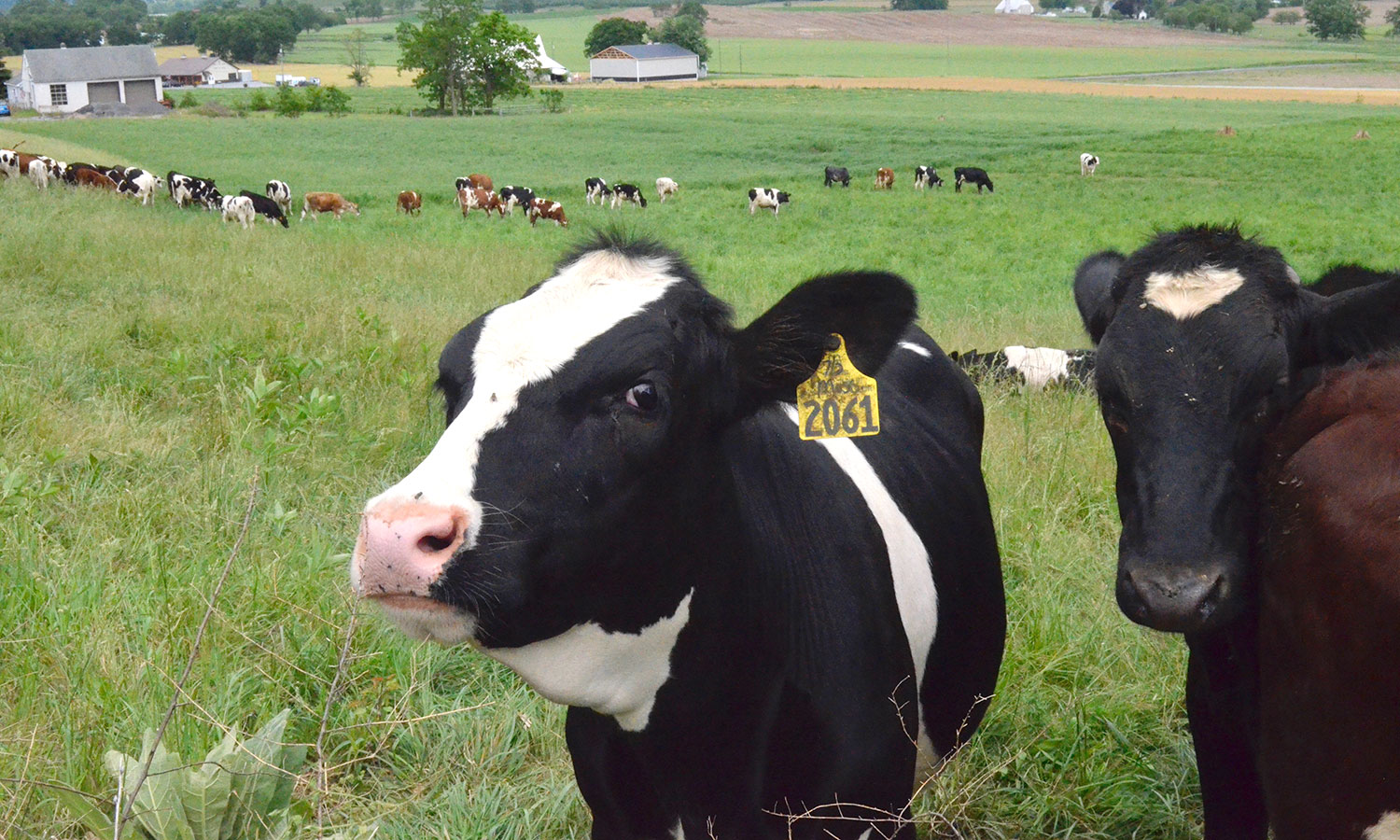 I had a free day to explore the northern Maryland countryside, but no real plan. Fort Frederick to Fort Ritchie, I decided. Two of Maryland's historic forts would make nice bookends for my adventure, but I would meander the rest of the trip, committing what my friends and I like to call "random acts of tourism." 
Our rules for meandering: Instead of setting your GPS for your final destination, set it for the next small town you see on the map, and stay off interstates. Follow the back roads, where you can focus on the trip instead of the destination.
Our rules for "random acts of tourism:" Stop at whatever looks interesting!
I didn't linger at Fort Frederick, as I had just been there a few weeks prior for Market Faire. The Fort, built in 1756, protected Maryland's early frontier settlers during the French and Indian War and also saw service during the American Revolution and Civil War.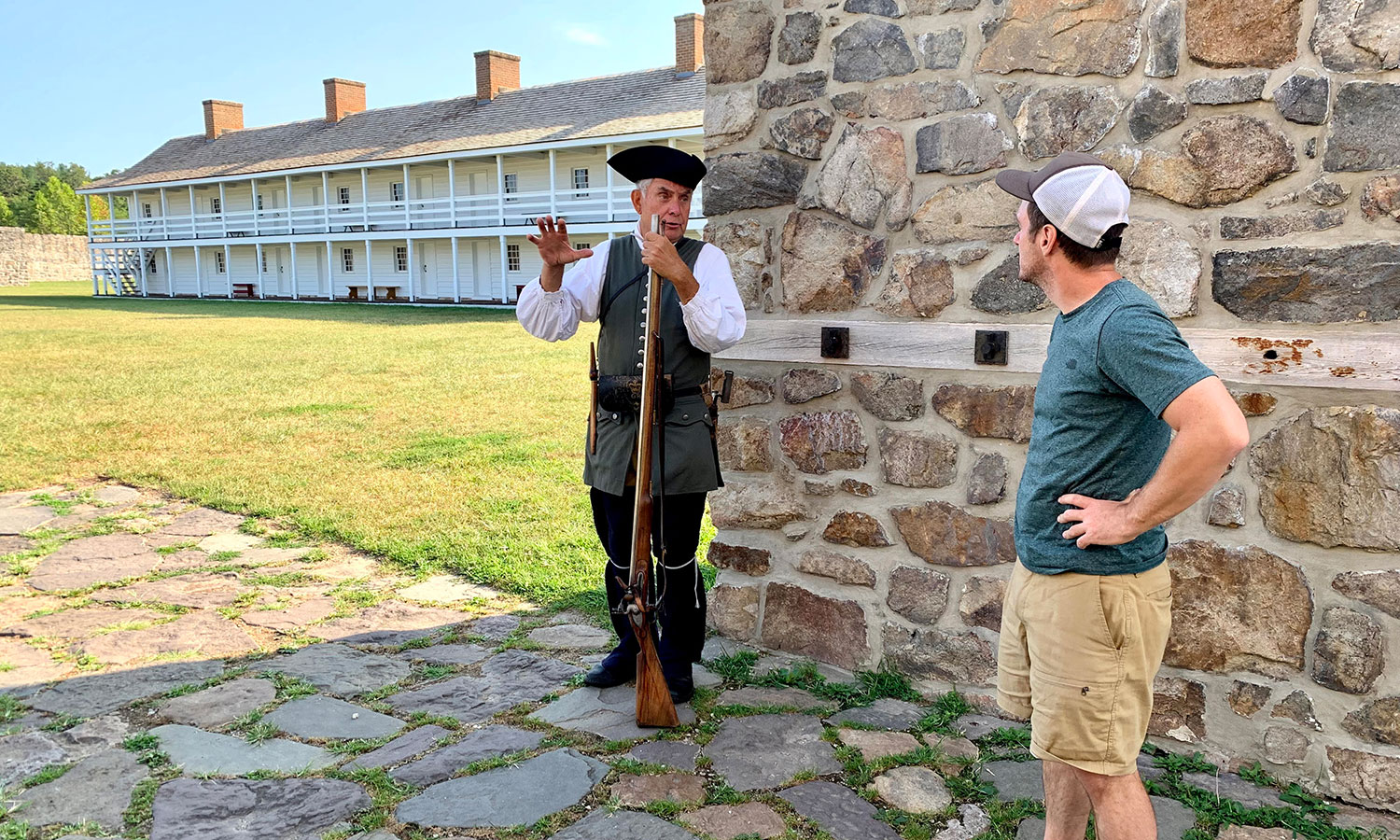 I headed east on the Historic National Road, the nation's first federally funded interstate highway, my eyes peeled for anything that grabbed my interest. A few miles out of Clear Spring, I spotted a towering Gothic-style church on the hill, its sign proclaiming it St. Paul's Church, founded in 1747. To me, the earlier the date, the more interesting the building, so I swung into the parking lot. 
As I explored the church and its neighboring cemetery, I noticed a plaque on three large stones at the foundation's base: "The three stones are the door sill and steps of the church built in 1795." This is what makes random acts of tourism so much fun—that factoid wouldn't appear in a tour booklet, but there I was, staring at a 1795 building wrapped in a 1930 building. I spent a few more minutes exploring the old gravestones, pleased that my day had already yielded such historic treasure.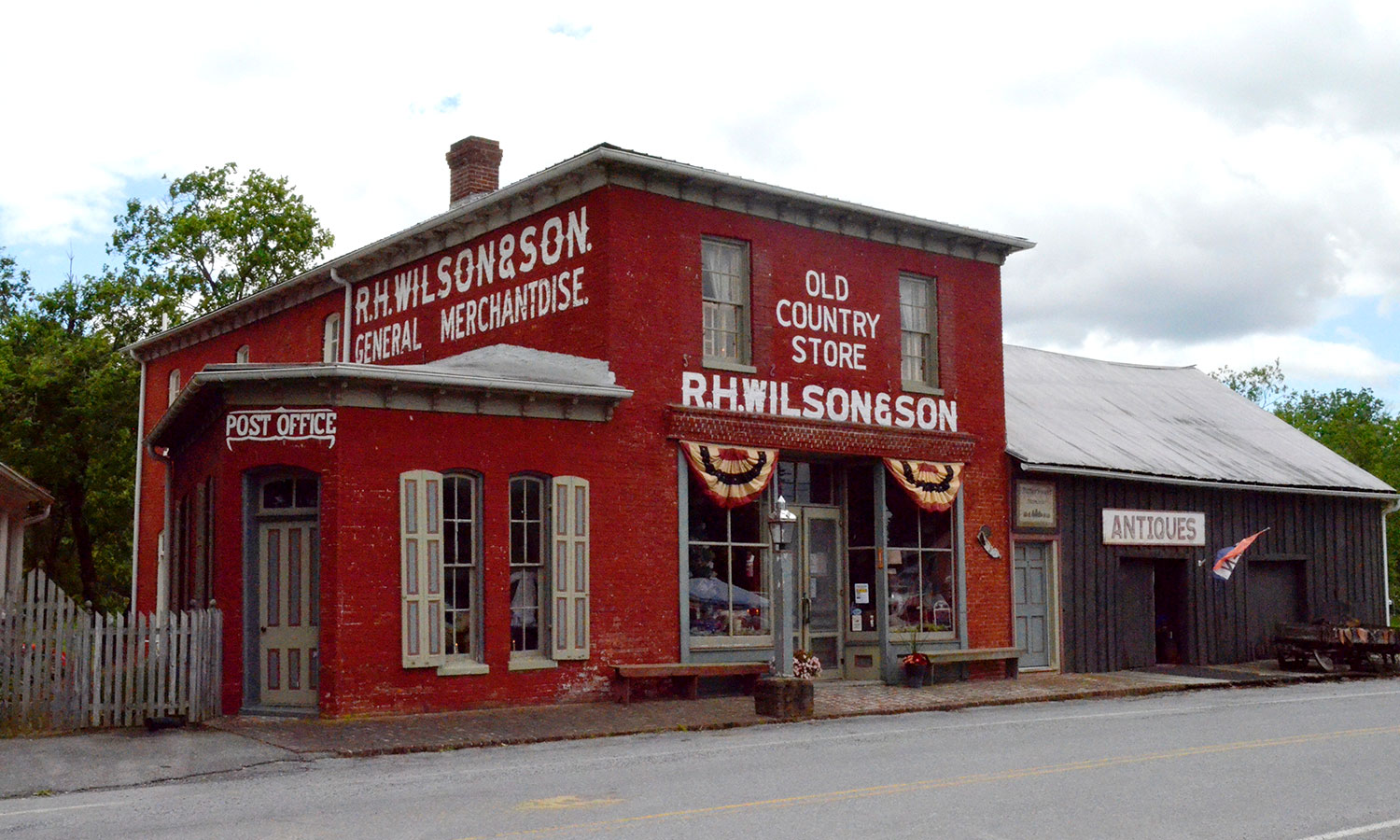 Further down the road was R. H. Wilson and Son General Store. Stepping inside was like stepping back in time. The 1850s building still sports the store's original wooden shelves and display cases, and glass canisters line the counters, housing over 100 kinds of antique candy.  I bypassed the sugar, opting instead to purchase a pound of Amish butter cheese for my husband, who had to work and was missing all of the road-trip fun. I tucked the cheese into the cooler I had remembered to bring—a lesson learned from a previous road trip!
I was headed to Leitersburg by way of Smithsburg—not at all a straight line, but guiding me through some gorgeous scenery and farmland. The roads dipped and turned, tracing the foothills of the Blue Ridge Mountains. I meandered through small towns and over one-lane bridges; admired fields of grazing cows, goats, horses, and sheep; passed more than a dozen historic homes I'd gladly make my own, and tried to find a roadside stand selling the fresh strawberries I was craving. 
I finally found Green Roof Produce, a small farm stand that had a variety of produce and baked goods. When I inquired, I discovered I was in Waynesboro—I had crossed into Pennsylvania without knowing it! Although the Mason Dixon line separating the two states is often marked with a stone monument, other times, it isn't marked at all. 
I filled my cooler with goodies and consulted my map. Red Heifer Winery wasn't far away, so I headed there, hoping they might have some lunch. I lucked out. Not only did the winery offer a selection of vintages, but they had sandwiches and charcuterie boards as well.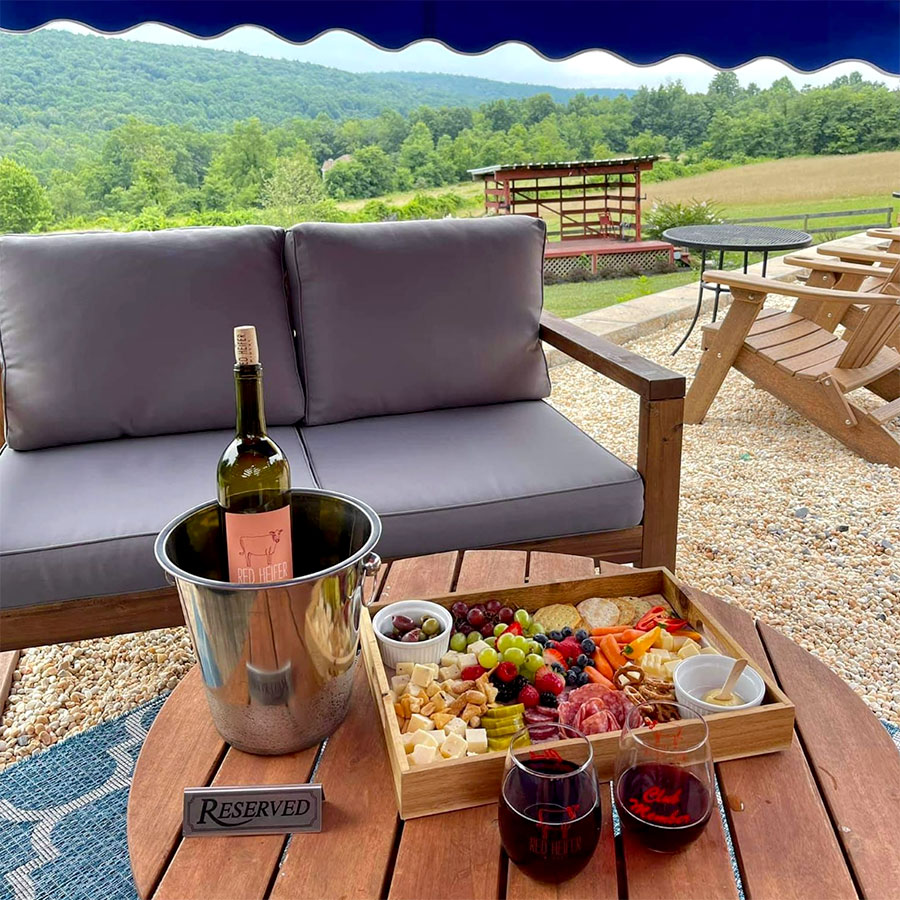 I bought a panini, and, since I was driving and couldn't do a wine tasting, a bottle of sweet white wine to take home. I will definitely return to their scenic patio with my husband to soak in the vineyard views and sample their wine slushies.
I made quick stops at both Ivy Hill Farm, awash with gorgeous flowers and hanging baskets, and Misty Meadow Farm Creamery, with its hand-dipped ice cream and local meat. Since my cooler was already stuffed, I didn't buy anything at either place, but I enjoyed browsing at both. The Creamery had a sweet area for kids, including the opportunity to meet barnyard animals, ride bikes on a dirt track, and explore a butterfly garden.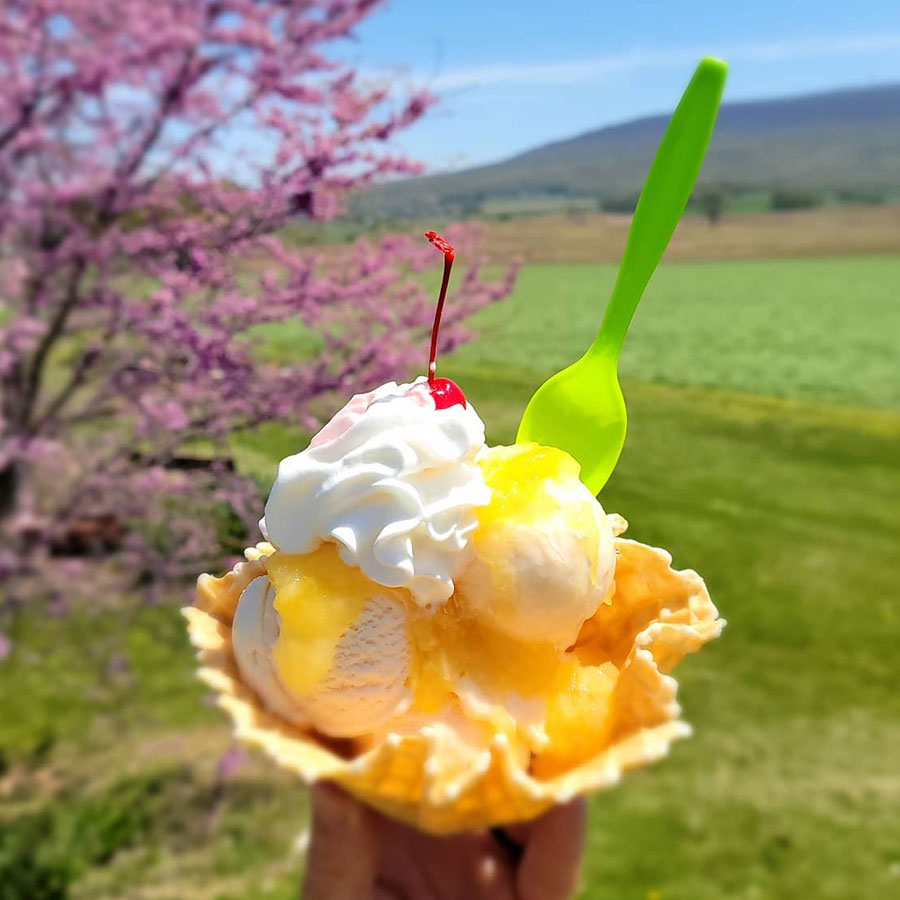 As I was closing in on Fort Ritchie, I passed Pen Mar County Park. From the road, it looked like a typical park. I was tired and almost didn't stop, but decided I had the energy for one more random act of tourism—and I'm so glad I did! This little park had more than one secret to reveal. 
A small museum exhibit informed me I was standing in a former amusement park; in the late nineteenth and early twentieth centuries, it housed a roller coaster, movie theater, dance pavilion, miniature train, and carousel. Although most of these attractions are now gone, their locations are marked. In their place was a new playground that seemed quite popular with kids climbing on ropes, barreling down the slides, and pushing each other on the zip line.
At the back of the park, I was delighted by a stunning view of the Pennsylvania valley. It turns out the Western Maryland Railroad selected this site for Pen Mar due to its 1400-foot elevation and remarkable vista. Today, there are about 20 benches beneath a pavilion for you to enjoy the same view our ancestors did when the park opened in 1877.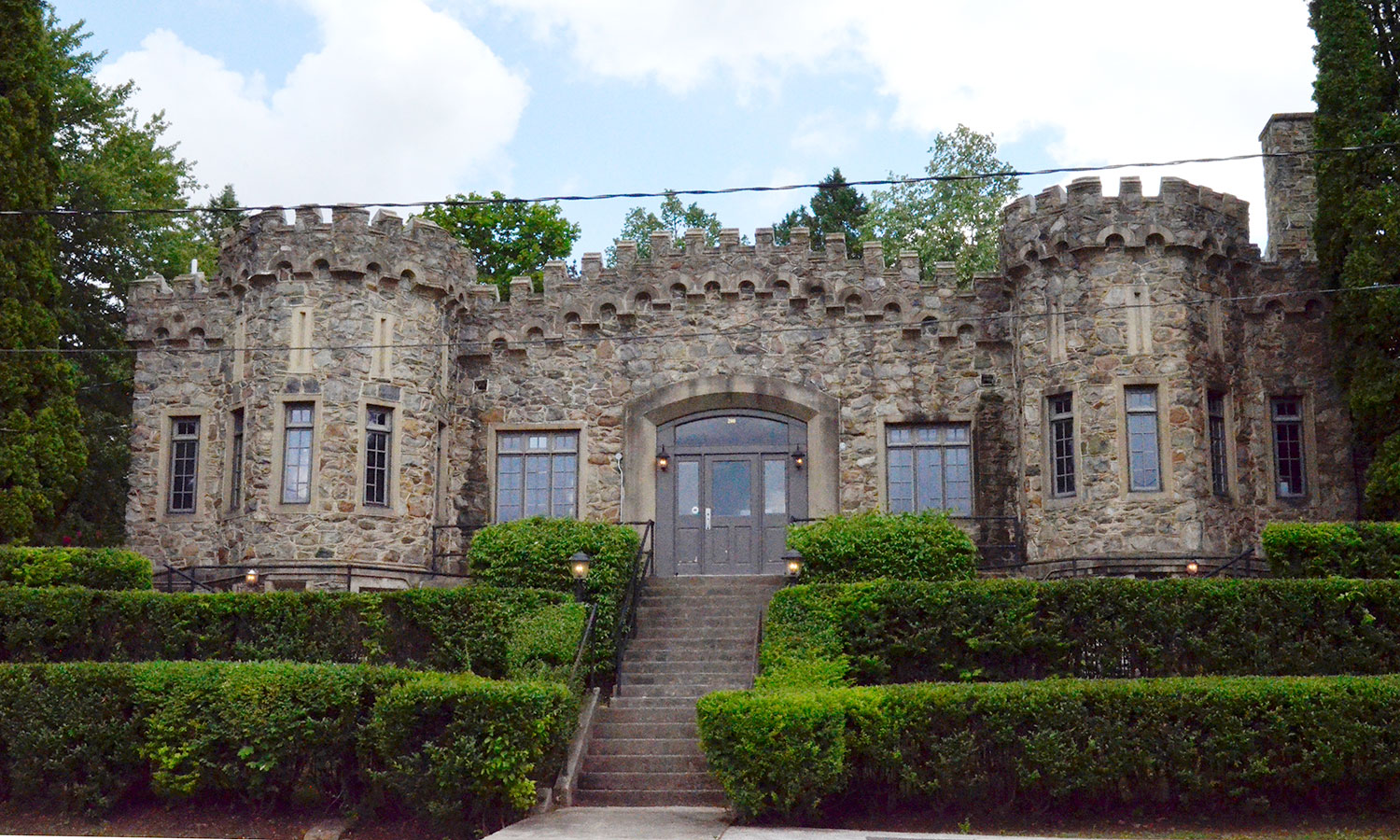 My final stop, Fort Ritchie, is another historic gem with a surprising history. Starting life as an ice production facility, it eventually became an Army post where Jewish refugees used their language skills and knowledge of European terrain as intelligence agents during World War II. Long stone barracks still uniformly line the street in silent tribute to the Ritchie Boys, whose service saved countless lives. The Fort was quiet during my visit but is the focus of a revival effort that is bringing housing, jobs, and recreation back to the area.
My adventure complete for the day, I headed home. But as I did, I passed several more shops and farms worthy of exploration. I know I'll soon spend another day discovering the hidden delights tucked in Northern Maryland's hills and valleys.
---
Lead Photo: Heidi Schlag
Heidi Glatfelter Schlag is a marketer, history lover, and traveler who can often be found exploring museums, parks, small towns, and farms. She founded Culture-Link Communications, where she helps local nonprofits and small businesses build their brands. Heidi lives in Frederick, MD, with her husband and two dogs.