The "Reel" Deal: Where to Go Fishing in Maryland in Winter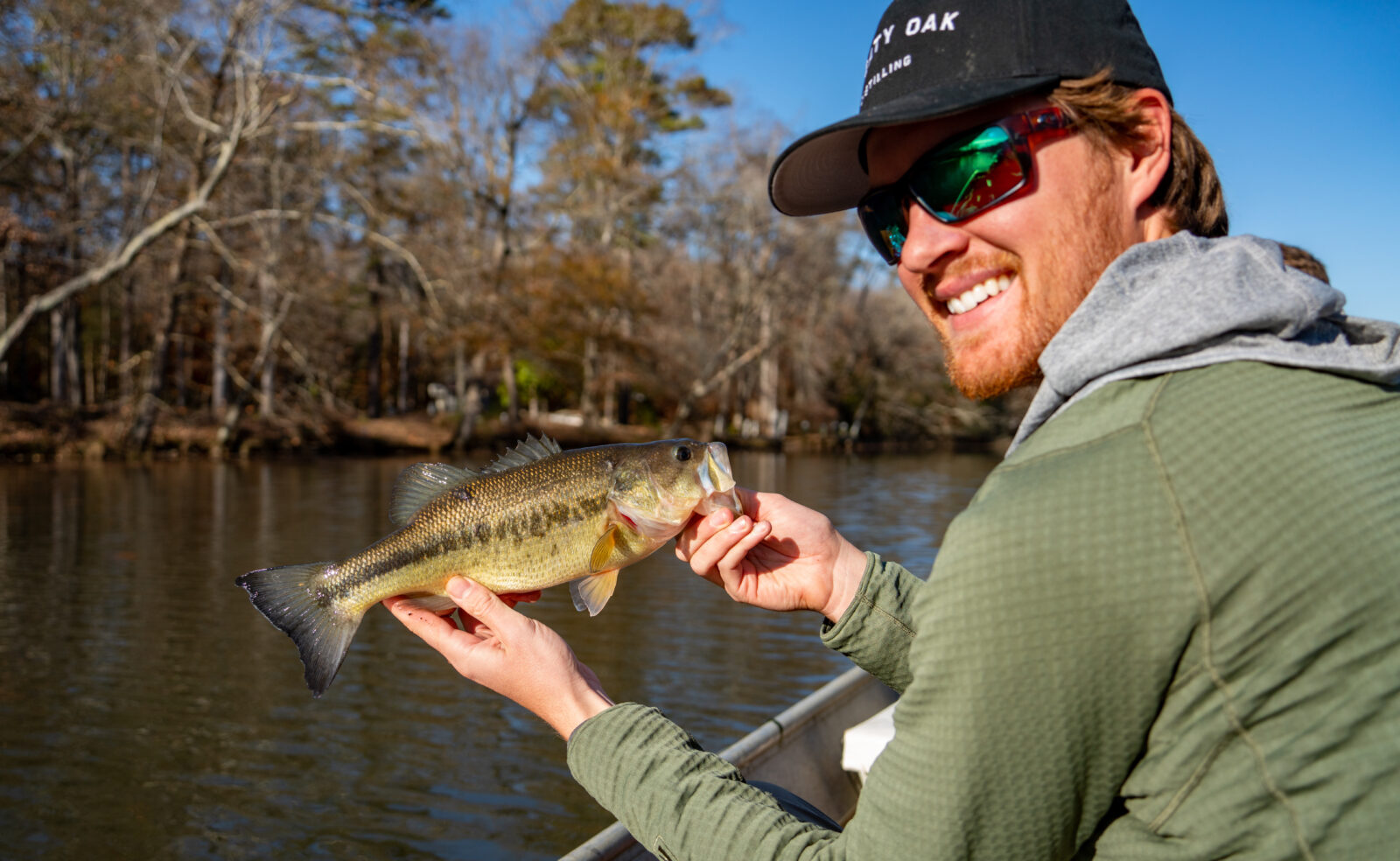 We are in the dead of winter. It's difficult to predict when it will rain or snow, and it's hard to find the motivation to take out the trash, let alone get out on chilly rivers, lakes, and bays to fish. But that's just what I'm going to try to convince you to do. Trust me—the solace offered on a crowd-less shoreline is priceless. Here are several places I personally recommend if you want to go fishing in Maryland this winter: 
The Gunpowder River
Just a short drive north of Baltimore, the Gunpowder River holds a substantial population of wild brown trout catchable year-round. This river is generally busy throughout the warm months (it's a popular hiking destination), making the winter an excellent opportunity to have some alone time on the water.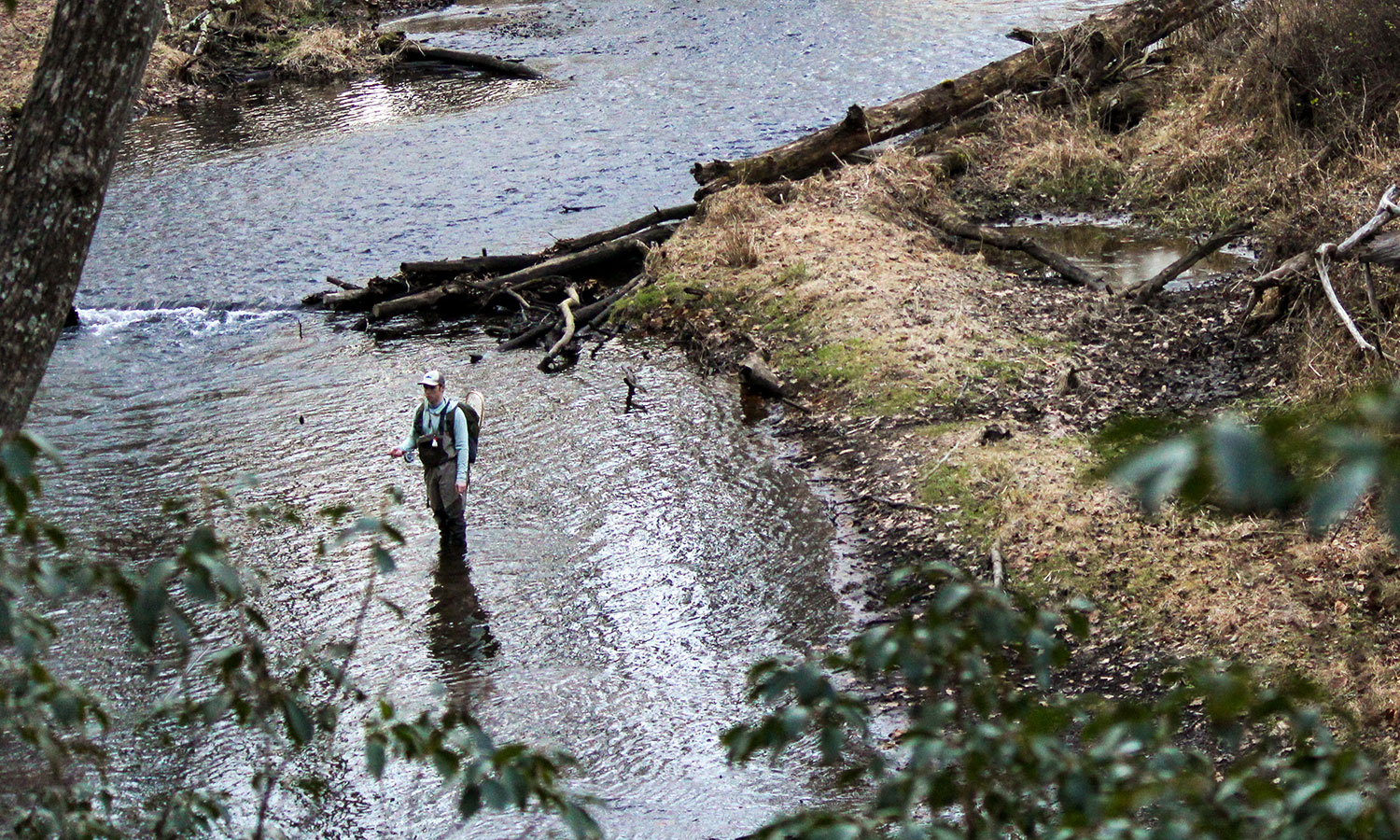 I would consider accessing and wade fishing any part upstream of Loch Raven Reservoir, with trout fishing improving during the winter months as you move upstream and the lower reaches holding pike and bass. This river is at a little higher elevation compared to the others in this article; you may encounter some snow or frost on the ground.
Grab extra flies at Great Feathers fly shop in Sparks, MD, and load up on coffee and carbs at the neighboring Filling Station coffee shop.
The Patuxent River
The Patuxent River in Calvert County and Prince George's County is a great spot for a winter foray: you can target bass, pickerel, and most species of panfish as well as catfish. Find water access at Lower Marlboro Wharf, Patuxent Wetland Pier, or Wootons Wetland Park, where you can launch a boat or fish from the shore.
The marshes provide good protection from the wind if you take out a kayak or a canoe; just make sure to check tides and ensure you can access the small streams that weave through marsh grasses.
After a long day of fishing and freezing your hands off, head over to Scorpion Brewing to warm up with a tasty beer. 
Tuckahoe State Park
The flat coastal lands of the Eastern Shore provide good winter fishing as many of the rivers that run dark with sediment during the summer tend to clear up. If you fish a river, I suggest the outgoing tide; if you fish the ponds, I recommend avoiding full sunlight days if possible.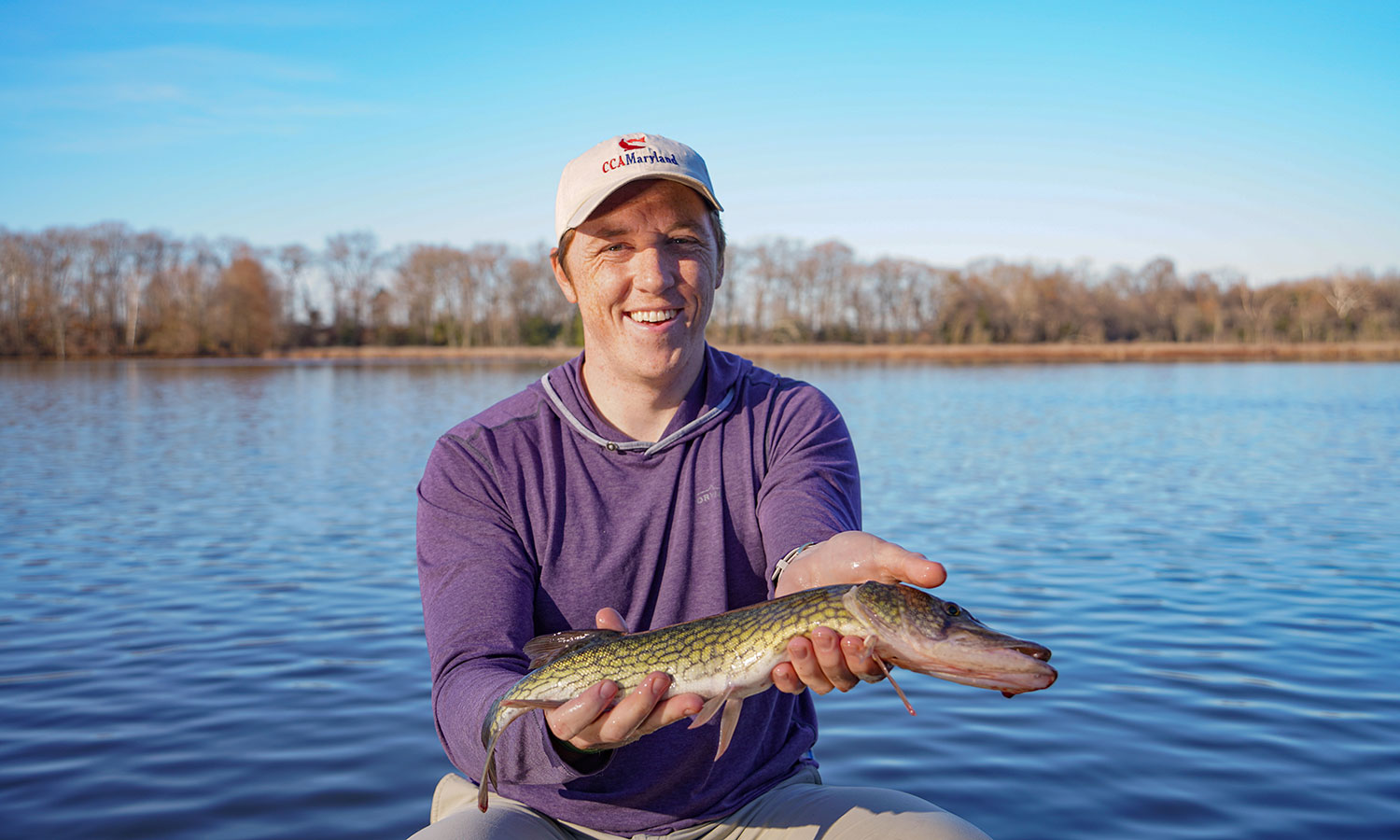 First, make your way to Tuckahoe State Park, which hosts a large lake where you can fish from the spillway or put in a canoe or kayak. (Gas-powered boats are prohibited.) Here, you'll find lots of pickerel and crappie waiting for you around the water's edge.
The Choptank River
Tuckahoe State Park is a short drive from the Choptank River and its streams, where you can fish from the shore or launch a boat at Martinak State Park. You'll find plenty of largemouth bass, pickerel, yellow perch, and the occasional catfish if you want to soak bait.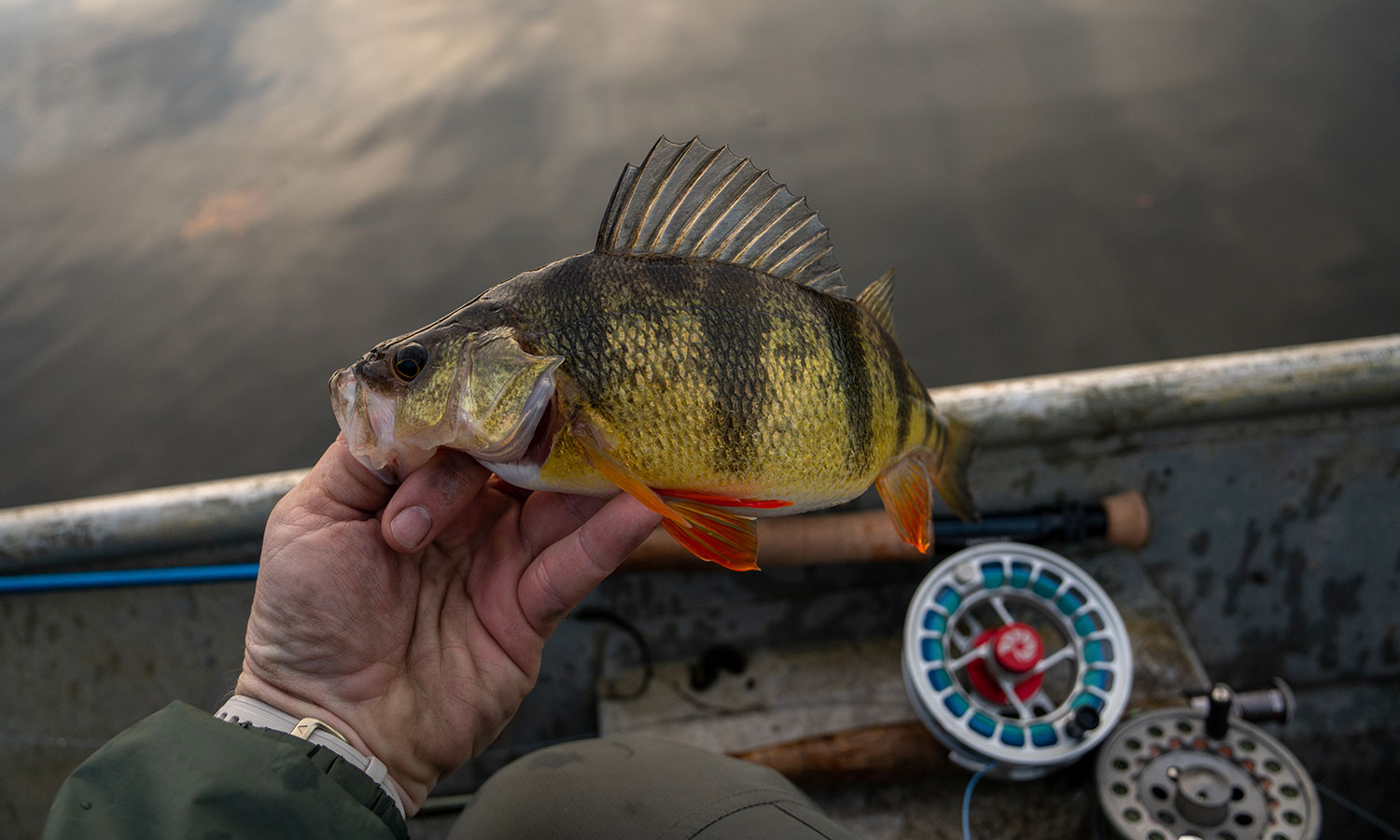 Whether you fish in the lake, river, or both, head to the quaint town of Denton afterward. Denton has a beautiful new visitor and heritage center at the wharf, and the eats at the Market Street Pub are perfect for filling up after a cold day outdoors. I recommend an Irish coffee and fish and chips.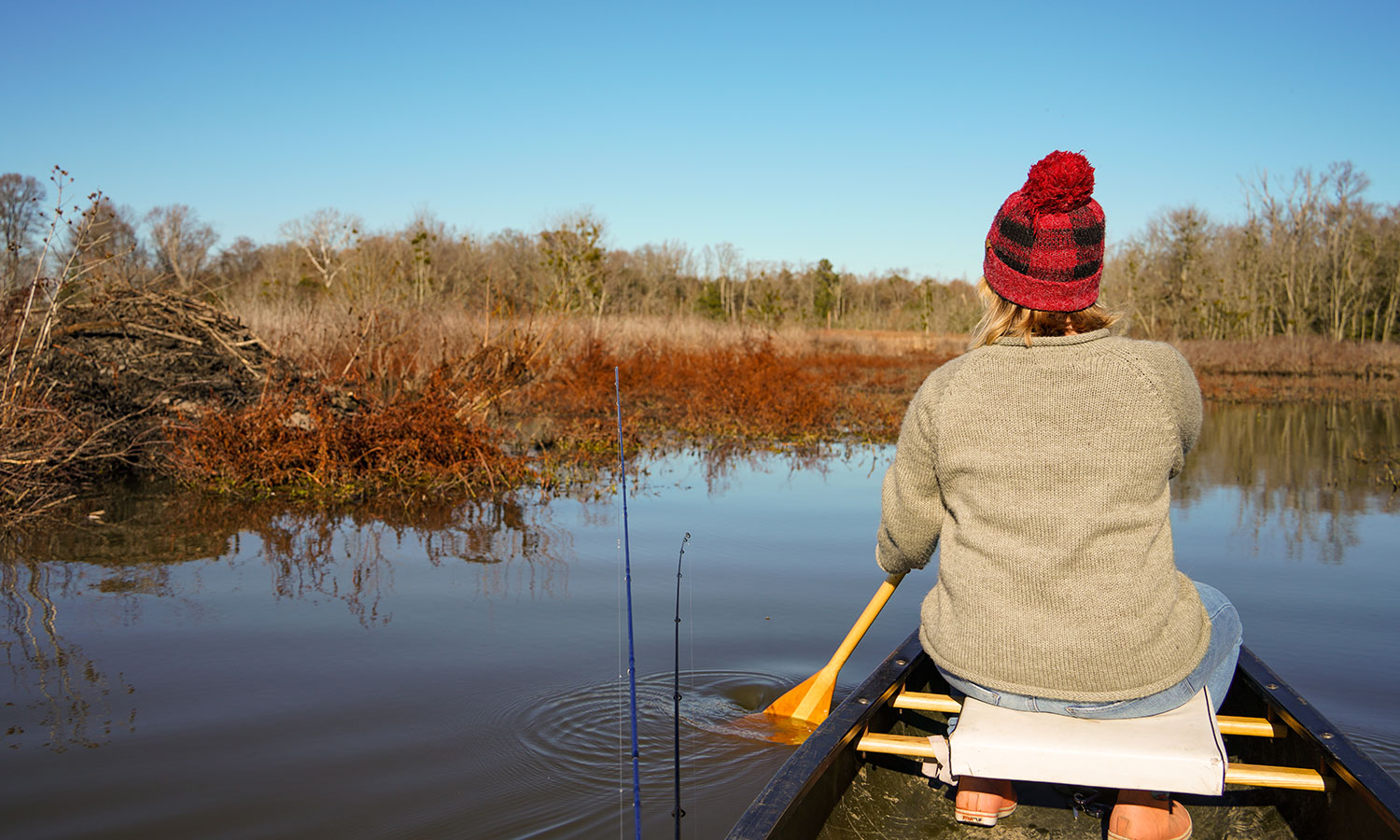 New to winter fishing in Maryland? Here are some tips for how to enjoy (not simply endure) your time on the water:
Wear proper clothing.

If you're going to spend extended time on the water in winter, it is critical to be comfortable (and safe). Pack a warm hat, gloves, hand warmers, and sturdy boots. Wear waders if you plan to fish for trout.

Head upstream.

If you want to find the fish and stay out of the heavy winds, navigate into narrow, protected waters. 

Bring sustenance

. Snacks, water, and a hot drink will help keep you fueled as your body burns more calories trying to stay warm. 

Convince a friend to come along.

Misery loves company! I'm grateful to have a group of friends willing to brave the elements with me.
---
Lead Photo: Dylan Taillie
Kirk Marks catches a largemouth bass on the upper Choptank River in Maryland.
Dylan Taillie is an environmental scientist who was born and raised on the Eastern Shore of Maryland. His favorite trips involve discovering new things about the natural world around where he lives and sharing Maryland with the people he loves. Follow Dylan's fly fishing adventures on Instagram @Dylightful.