Vanadu Art House: A Masterpiece of Pieces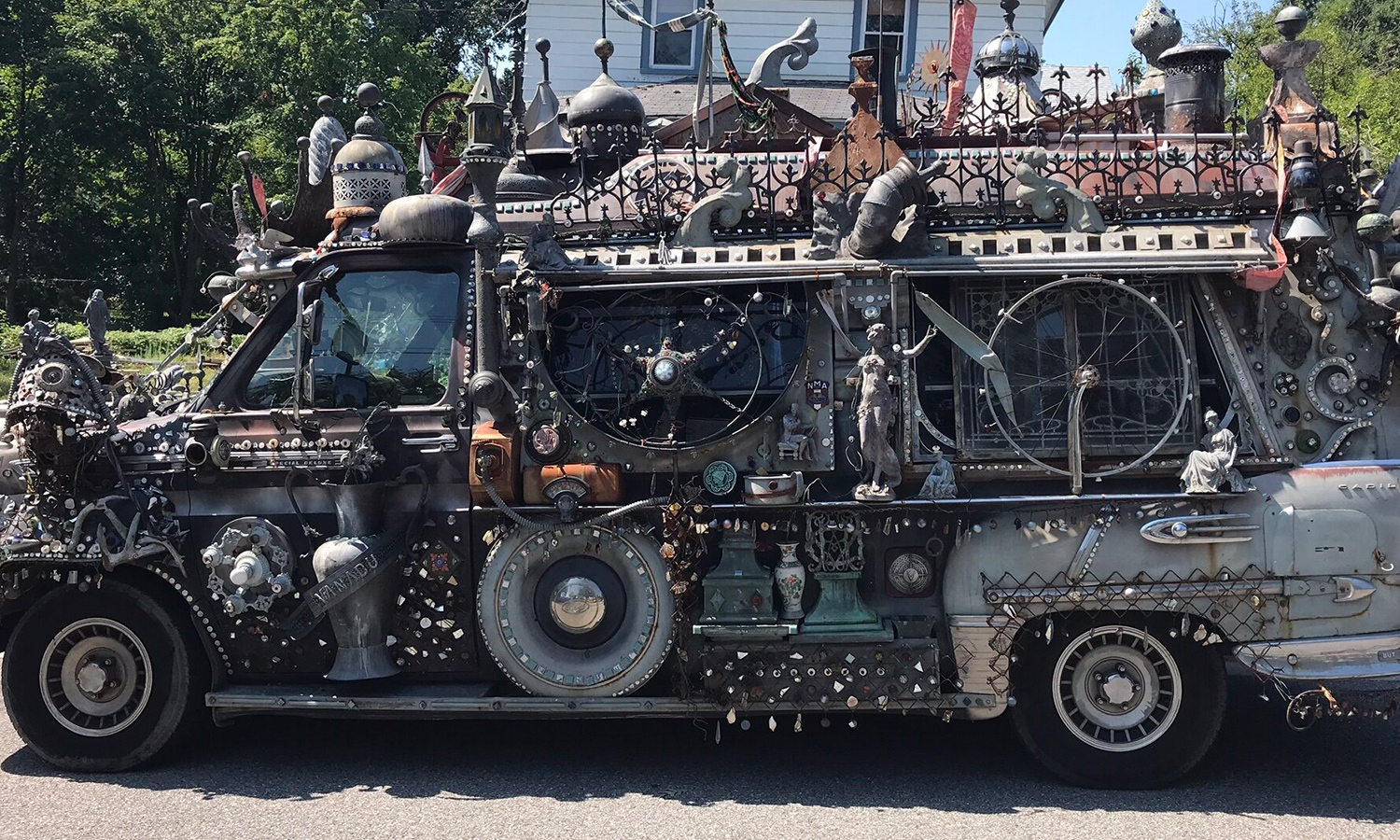 When you think of an art museum, what comes to mind? Probably an impressive neoclassical building with large pillars and marble steps leading to a cavernous entryway where the only sound you hear is the squeaking of rubber soles against a freshly polished floor. That's where masterpieces live, right? Not if you ask A. Clarke Bedford. For him, home is where the art is. 
Nicholson Street is fairly unassuming – a quiet residential neighborhood lined with cottage-style houses in Hyattsville, MD. You'd probably liken it to a street you had ridden your bike down as a kid. But when you reach 3810 Nicholson Street, it's anything but unassuming. Bedford has turned his entire property – known as Vanadu Art House – into a unique artscape where steampunk meets folk art meets gothic-revival meets curiously fascinating upcycle solution for cars, discarded statues, cookware, saw blades, light fixtures, and much more. 
When asked why he assembled Vanadu, Bedford explained, "The inspiration is a liking for creating enveloping 'worlds' in which to feel at home. This edges into compulsion and obsession, obviously, which is no doubt the case for those who do this sort of thing." He went on to state, "The cars came first – indeed Vanadu is the name of the '88 Ford Van – while the house is Vanadu Art House."
Although he's been at this style of art for decades now, and has enjoyed the act of creating since he was a child, Bedford's home was virtually plain as of 2007. Today, his property is filled with kinetic sculptures, vehicles that appear otherworldly, and a sundry of objects that alone seem insignificant, but as a whole create a tapestry that only your own eyes and imagination could truly appreciate. And by the way – the interior is just as unique as the exterior.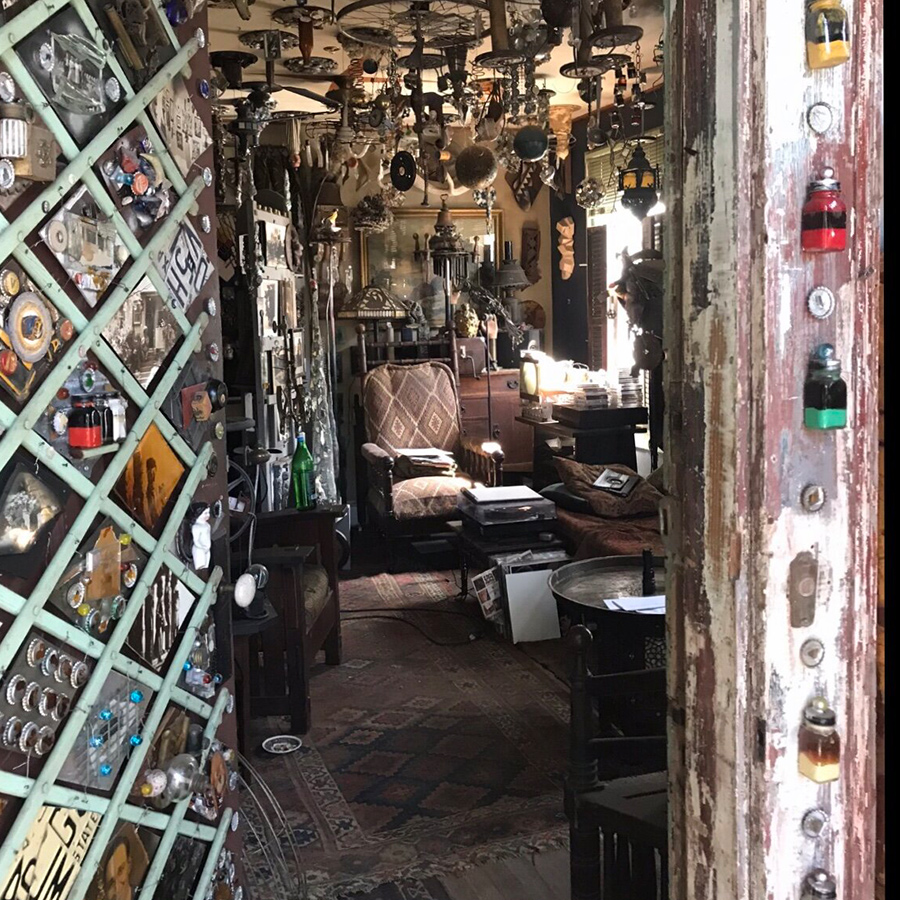 It's important to note that Bedford's work is not just a random assortment of junk. While he jokes that someone once "flattered the place by calling it a cross between Sanford and Son and the architect Gaudi," it is all assembled with a great deal of intentionality. Bedford's gothic-ish-style work is inspired by a Victorian-era term, horror vacui, or the fear of emptiness. This is an aversion to leaving empty spaces, particularly in artistic composition. Additionally, Bedford's know-how has been refined by decades in the American art world. He was a conservator at the Smithsonian's Hirshhorn Museum, where he preserved and restored beloved modern and contemporary pieces, while he also nurtured his own personal artistic endeavors.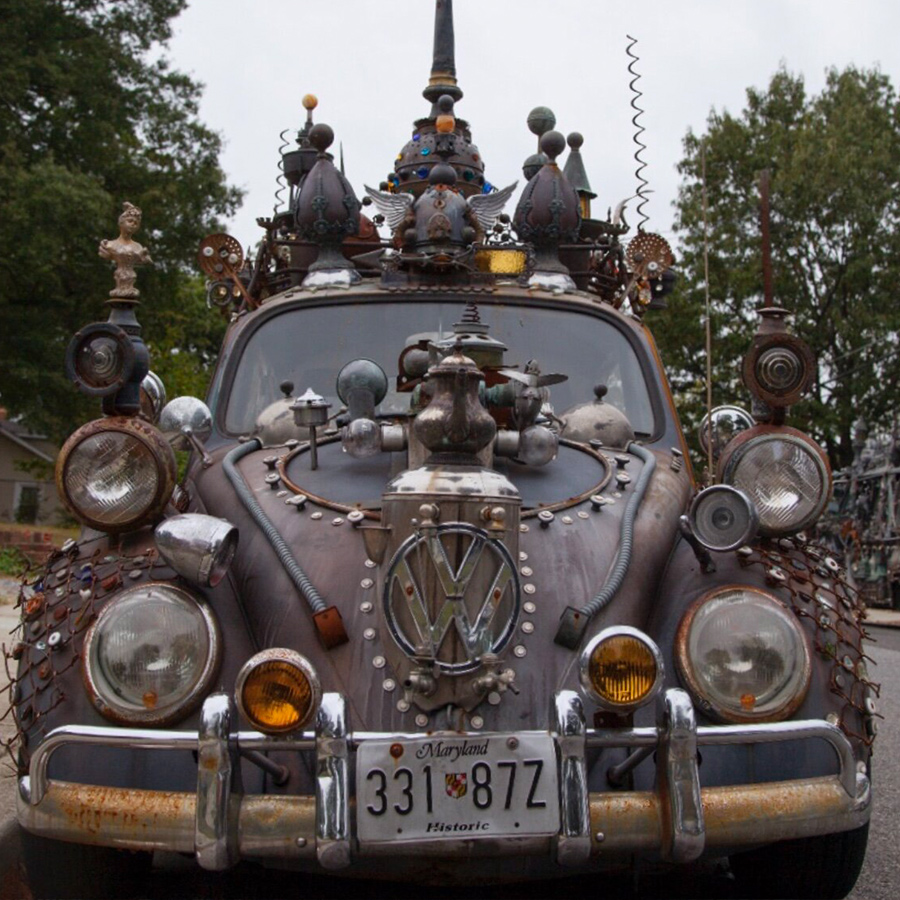 Remember: not all great art is behind stanchions and plexiglass. Sometimes it's right outside your passenger window. So, if you find yourself near 3810 Nicholson St. in Hyattsville, MD, stop by the Vanadu Art House to experience a truly off-the-beaten-path expression in creativity. 
Note: You'll get an eye-full from the street view, and if Bedford is around, you may even get a glimpse of the backyard. But keep in mind, this is someone's home, so be respectful, don't touch the art, and don't trespass. 
---
Lead Photo: A. Clarke Bedford