5 Favorite Spots to Kayak This Fall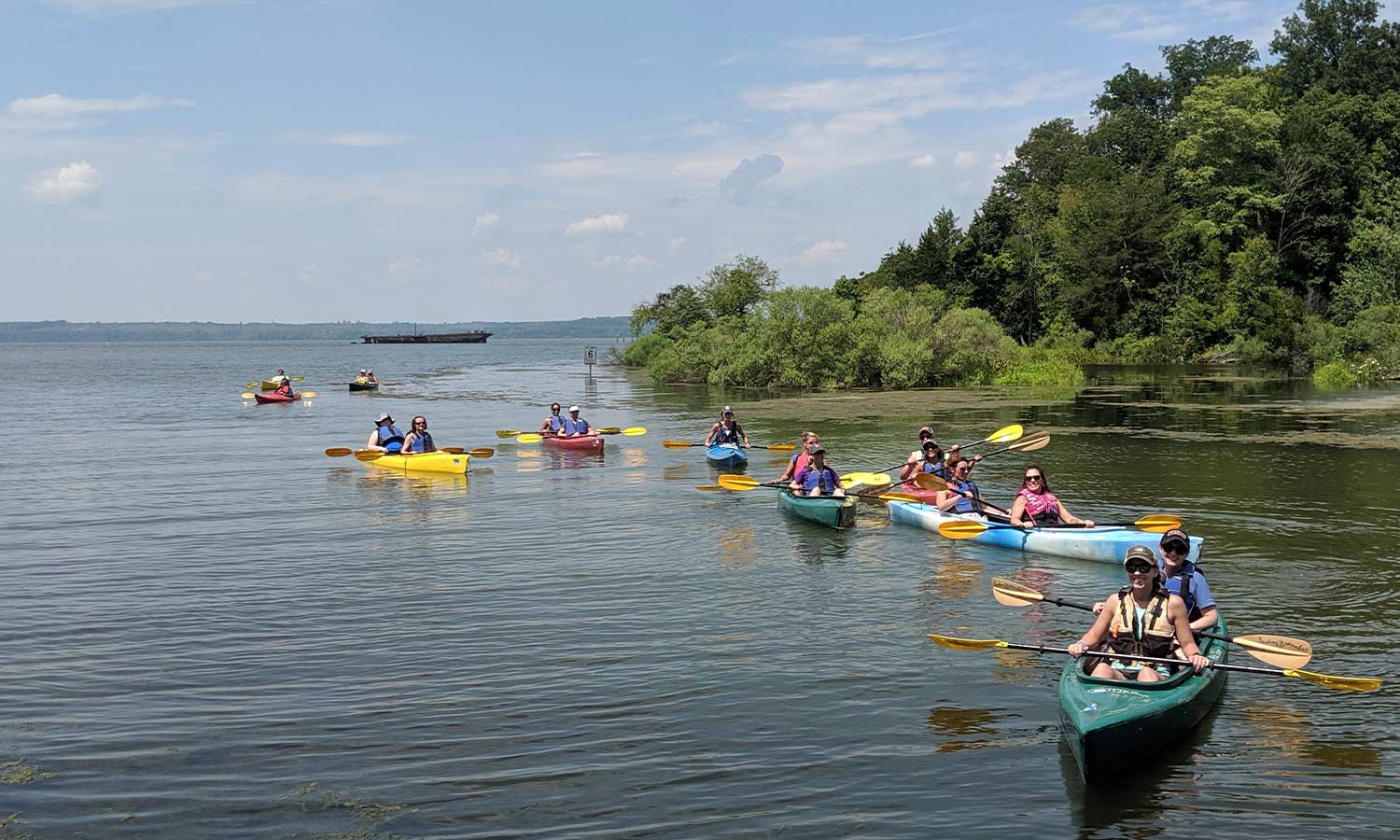 Sound the pumpkin spice trumpets—autumn is here! With the promise of crisp air and kaleidoscopic foliage, fall is a great time to get out on the water. The following are my favorite spots to kayak in Maryland:
Piney Run Park—Carroll County
Piney Run Park is my favorite spot for an after-work happy hour paddle. An easy drive north of D.C. and east of Baltimore, the park has plenty of open space and clean amenities. However, the 300-acre lake is the keynote. Even though the lake is popular with boaters, the water is calm, and the vibe is serene. Stop by the Nature Center for one of the naturalist-guided programs. 
Loch Raven Reservoir—Baltimore County
Fed by the Gunpowder Falls river, this reservoir holds 23 billion gallons of clean drinking water for the Baltimore Metropolitan Region. Kayaking is permitted on the property from sunrise to sunset daily. Explore one of the reservoir's many forested fingers dazzling in fall colors.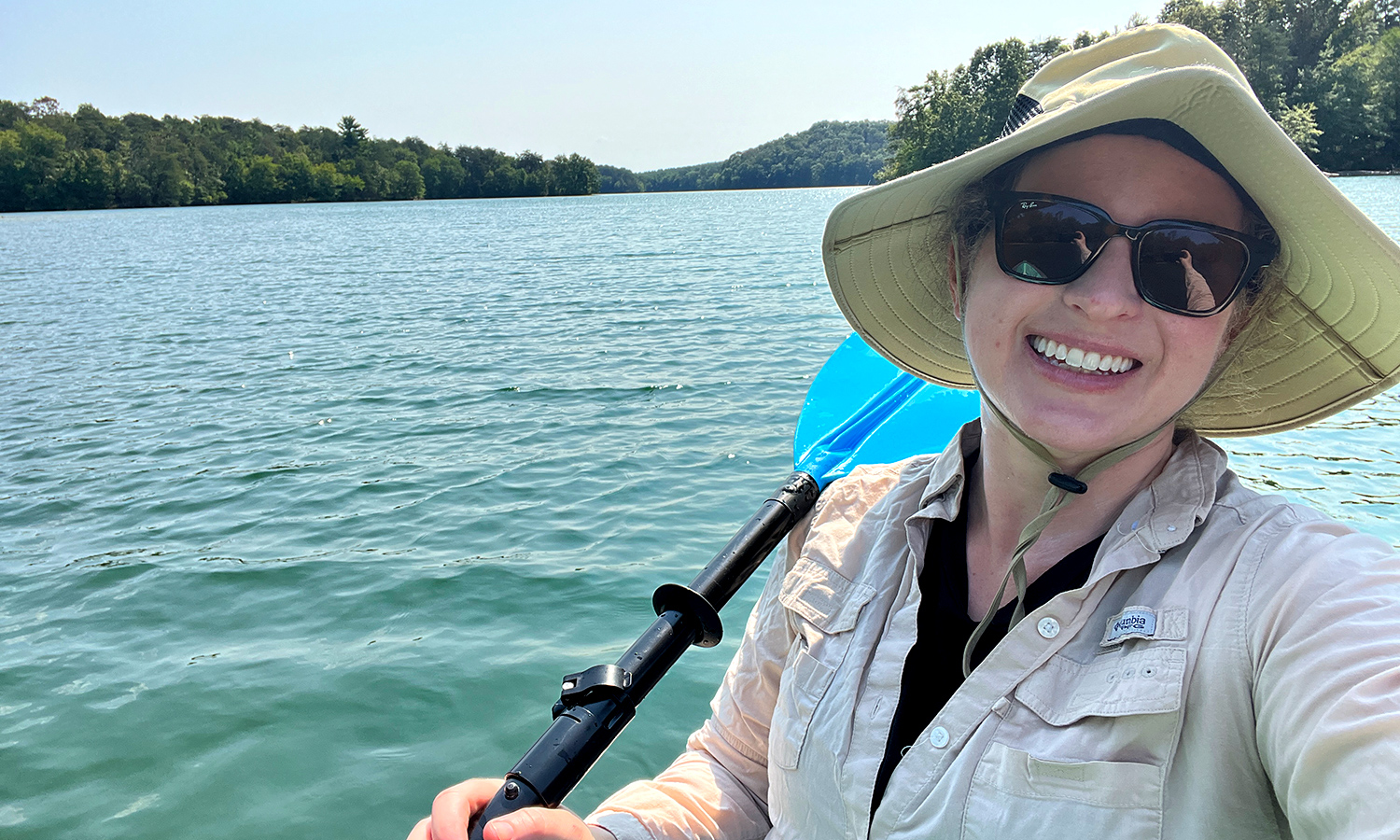 Check the Loch Raven Fishing Center for information on seasonal dates and kayak pricing. For an old-timey option, rent one of their rowboats!
Elk Neck State Park—Cecil County
Are you a kayaker AND a birdwatcher? Elk Neck State Park has several kayak launches and plenty of opportunities to spot hawks and eagles soaring over the estuary. Via kayak, you can round the tip of the peninsula to Turkey Point Lighthouse, which has stood watch upon a bluff at the confluence of the Elk River and the Chesapeake Bay for nearly 200 years. You can nearly circumnavigate the park by kayak!
Seneca Creek State Park—Montgomery County
The forested 90-acre Clopper Lake in Seneca Creek State Park is a quiet spot that feels surprisingly removed from the populous suburbia surrounding it.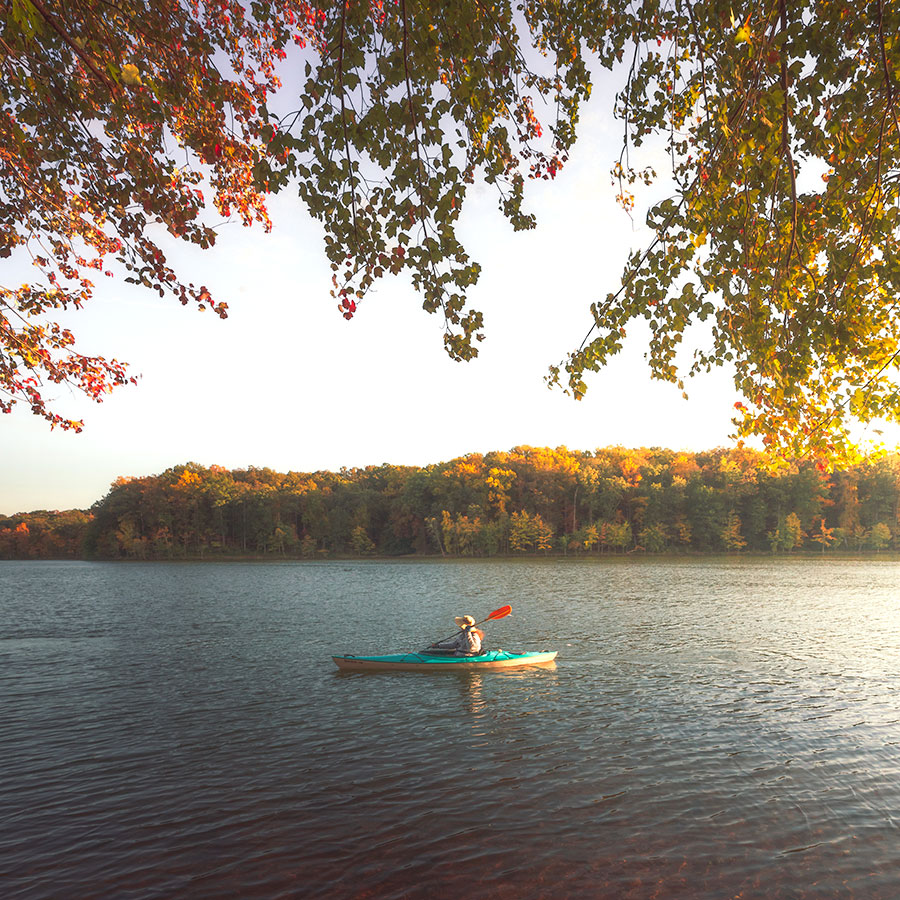 Launch at the hand-launch area near the Boat Center, where you can also rent watercraft. For those looking for an even more adventurous experience, kayak or canoe on the Class I-II Great Seneca Creek during wet weather periods.
Mallows Bay—Charles County
Head to Southern Maryland to paddle in a watery graveyard. Seriously! At Mallows Bay, you can kayak among 100 WWI "ghost fleet" ships haunting the bottom of the Potomac. Built to scare the Kaiser but never used, the vessels succumbed to years of disuse, salvaging, fire, and decay.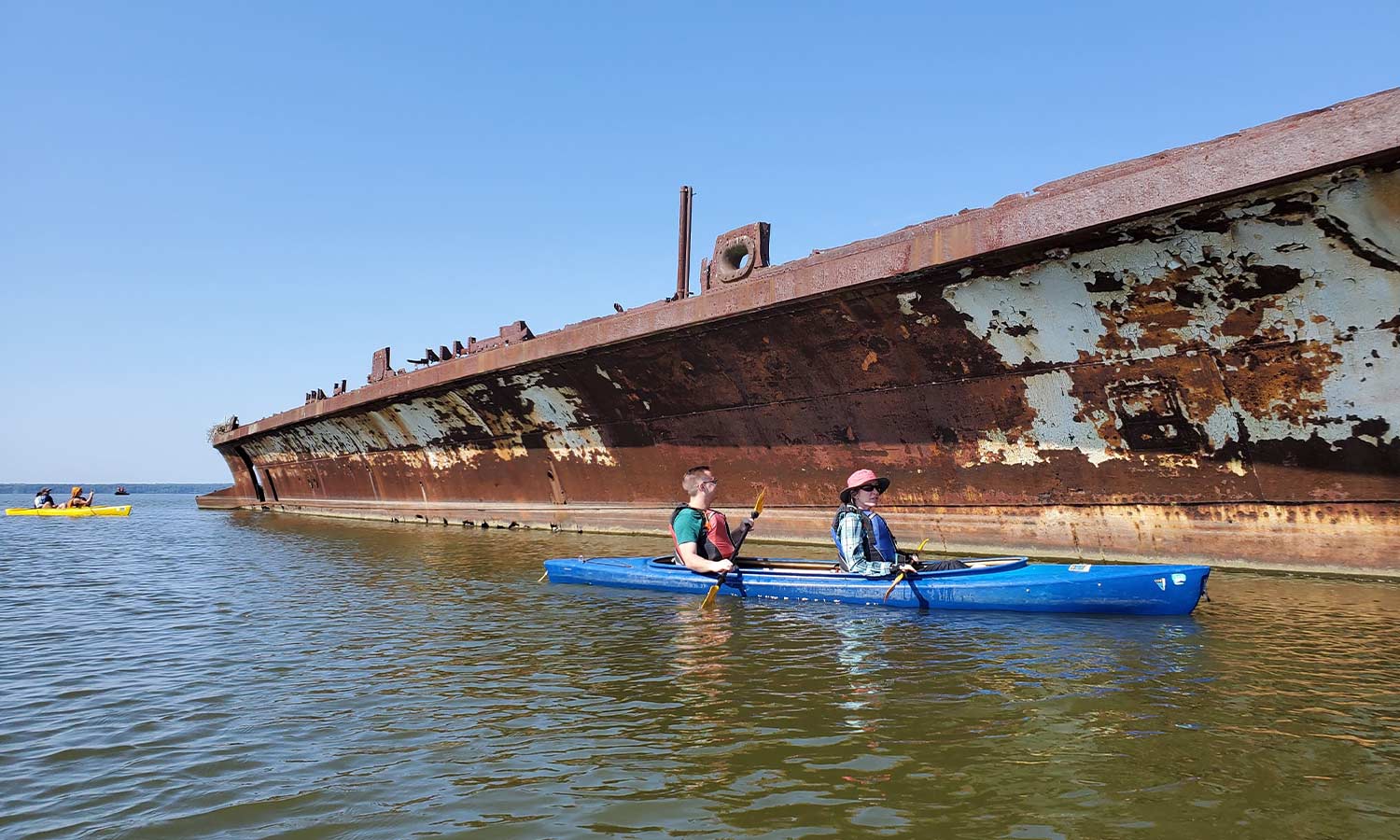 Today Mallows Bay is a lagoon of waterlogged wood and scrap metal—an eerie ecosystem where trees grow on hollow hulls and ospreys nest on ship bows. I give this paddling spot 10/10 for the unique experience, exercise, and history lesson all rolled into one. Check out the Atlantic Kayak Company for guided tours.
Before you go:
Good equipment is critical. Many paddle spots across Maryland have at least one kayak/canoe/SUP rental business nearby. But if you plan to paddle often, consider investing in a watercraft. I like inflatable kayaks because of their affordability, transportability, and maneuverability.

Wear the right clothing! Go for clothes that are durable, quick-dry, SPF, and lightweight. Wear a wide-brim hat and slather on the sunscreen (yes, even in autumn). Don't forget to wear a life jacket! 

Hit the second-hand racks. You don't have to pay top dollar for top-shelf gear. Stock up during post-season sales at major outfitters and check out consignment and thrift stores in your area for deals on gently-used clothing.
Finally, your orders: get out there and get your fall paddle on! Maybe you'll see me on the water.
---
Lead Photo: Atlantic Kayak
A native of Las Vegas, NV, Chelsea Milko McAllister resides in the historic Baltimore neighborhood of Charles Village with her new husband and stepson. Her foreign policy career and travel obsession have taken her to over 50 countries, including Uganda, where she served as a U.S. Peace Corps Volunteer. Chelsea loves documenting her Maryland adventures through writing and photography. Follow her on Instagram @themilkoway.