Dig Into These Kent Island Eats

Think of Kent Island as the land equivalent of the Chesapeake Bay Bridge, connecting Maryland's Western and Eastern Shores. Its roots run deep, first as the longtime home of the Matapeake people, and then as a colonial settlement in 1631, making it the country's third oldest settlement after Jamestown and Plymouth, Mass. In the late 1800s and early 1900s, the community of Stevensville was the gateway to fabled (and alas, long gone) beach resorts like Love Point, which hosted scores of city dwellers who came by steamship and train. While the grand resorts of yore are long gone, there's still plenty that lures vacationers here, including delicious Kent Island eats.
Get a glimpse of Stevensville's past at the restored Queen Anne's Railroad building, one of the stops on rail that used to transport rail visitors to the resorts. It's one of five historic sites in and around Stevensville, all managed by the Kent Island Heritage Society. They do public tours of all five on the first Saturday of every month, from May to November.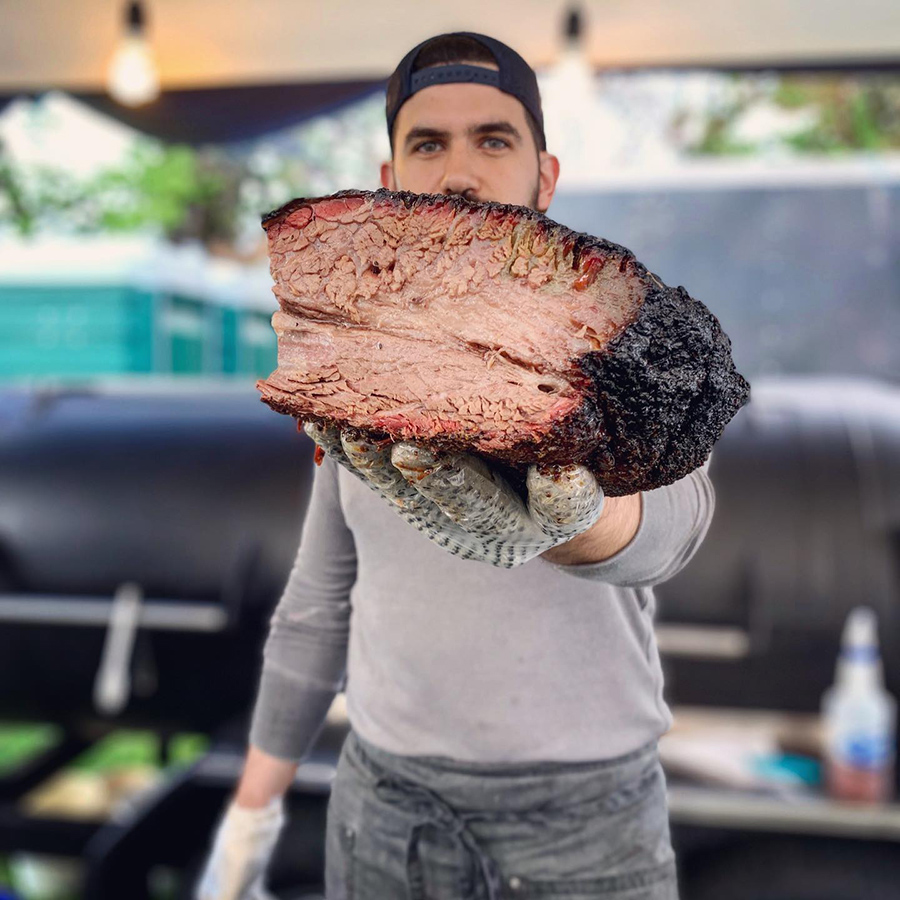 For lunch, dig into Central Texas-style BBQ at Bark Barbecue Café. You'll know you're in the right place by the two giant smokers and cords of fresh wood in the parking lot. Try a tangy lunch bowl with red rice, white slaw and pickled veggies, topped with tender, smoky chicken, brisket or pork belly. Don't skip the laser potatoes: thinly sliced potato layers compressed with coconut-herb oil and cooked to order. 
On a totally different vibe, charming Amalfi Coast Italian + Wine Bar serves authentic Italian fare, including housemade pastas and flatbreads. The extensive wine list is heavy on old-world vintages, with half-price bottles of wine on Mondays and Wednesdays.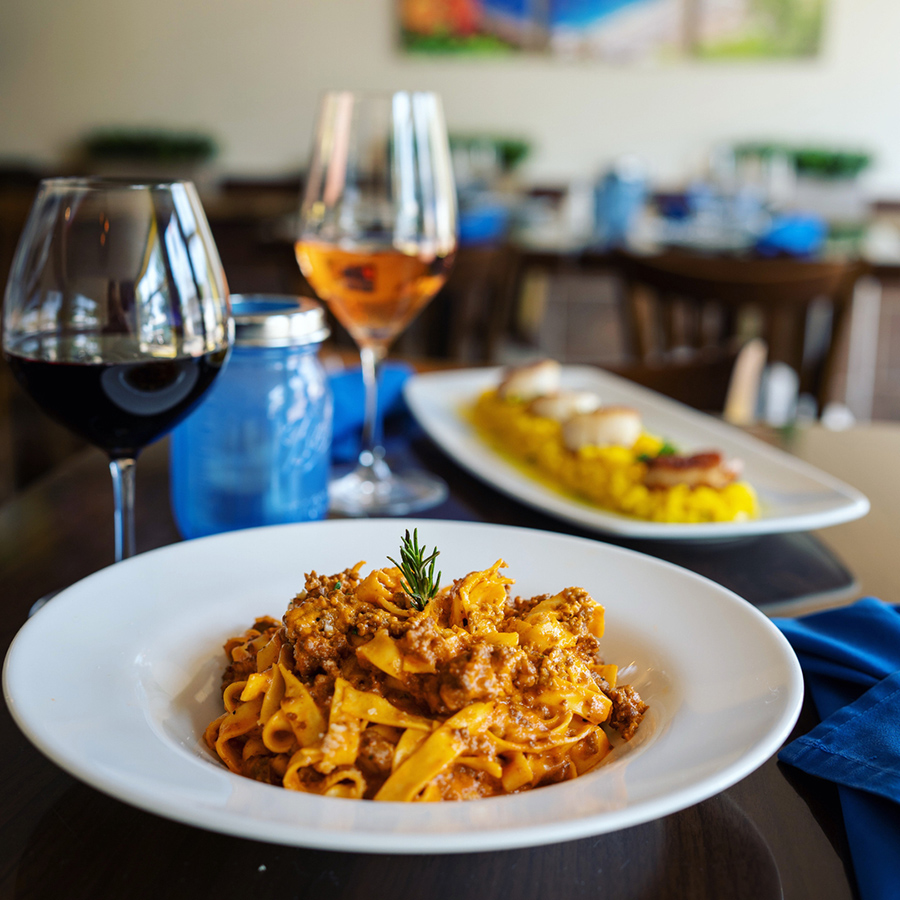 It's especially lovely on balmy evenings, when you can sit outside and linger over your meal—very Italian.  
If you're looking for live music (or karaoke, or bingo), Rams Head Shore House is an outpost of the Annapolis favorite, featuring Wednesday night trivia and local singer-songwriters on weekends. Or head a few miles east on Rt 50 to Cult Classic Brewery.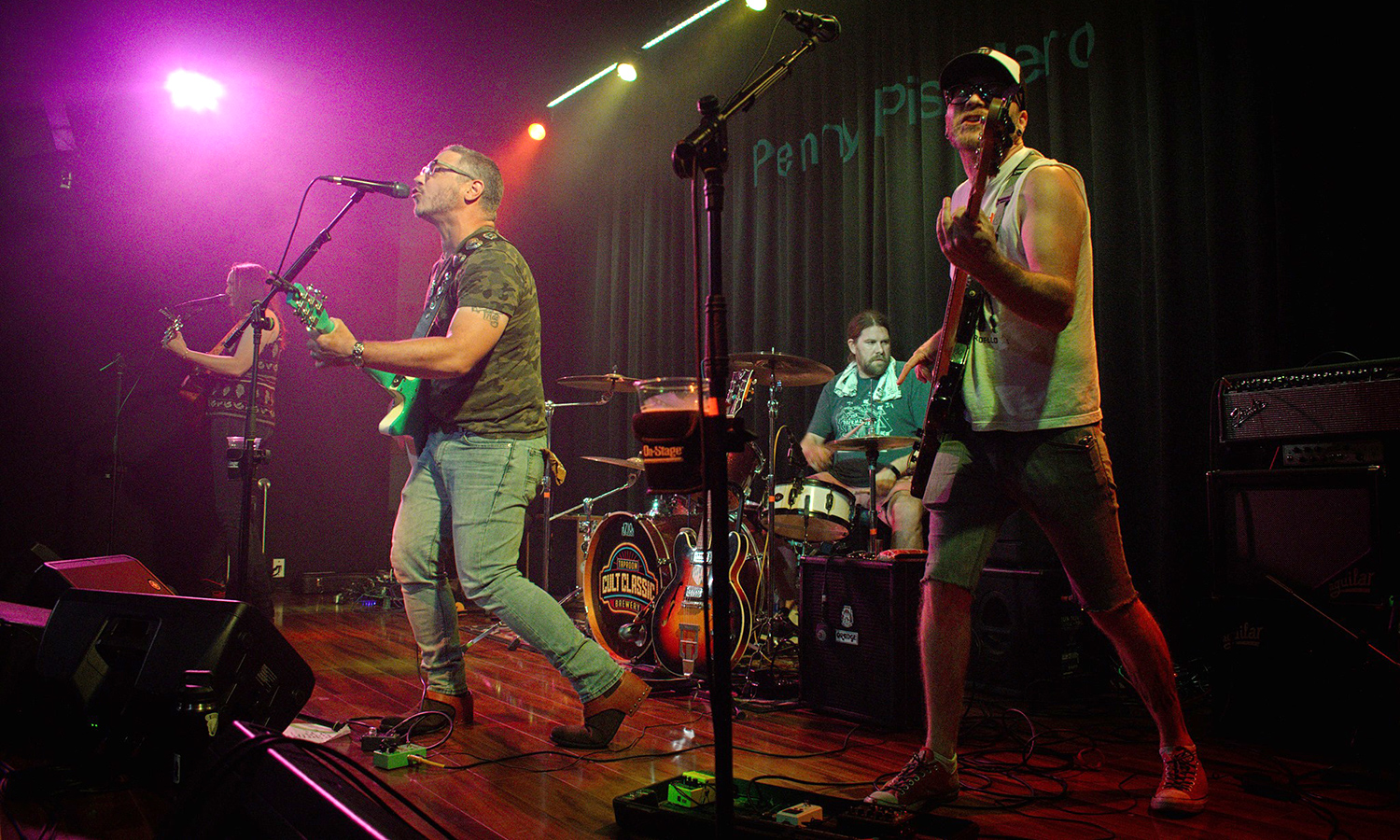 Depending on the night they have comedy shows, live bands, Wingo Wednesdays (wings and bingo). Beers are brewed onsite, some named after 50s horror movies, like The IPA When the Earth Stood Still.
All roads east converge at Kent Narrows, the channel cut-through that connects Prospect Bay to the Chester River, and Kent Island to the Eastern Shore. On the still-Kent-Island side of the bridge, the new Dock House Restaurant + Bar + Dock is a welcome addition, open year-round and serving up fresh seafood overlooking the Narrows. 
Or cross the bridge to Kent Narrows, aka Kent Island's party central, and take a table at one of the state's classic seafood eateries. Fisherman's Inn has been an area favorite since 1930, known for rich seafood dishes and an amazing collection of antique oyster plates, on display in the lobby. 
Across Route 50, next to iconic Harris Crab House—a favorite for steamed crabs since 1981—is another sweet treat. Dessert First is Kent Island's one-of-a-kind dockside coffee-and-sweets bar. Come at 8 am for freshly baked scones paired with Rise Up coffee drinks, or end your evening with maple-bacon cupcakes.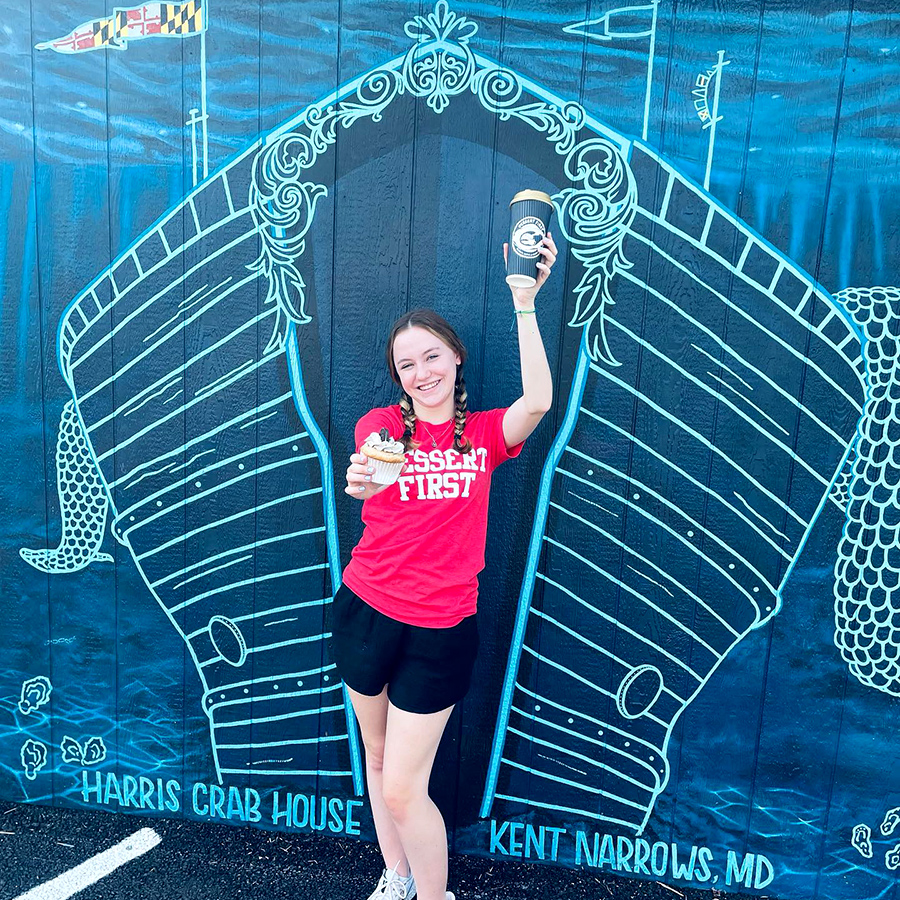 Then it's time for some modern vacationing, which at Kent Narrows means dock bars. There are a trio to choose from: The Big Owl Tiki Bar and The Jetty Restaurant and Dock Bar, on the south side of the Narrows bridge, and Red Eye's Dock Bar on the northern side.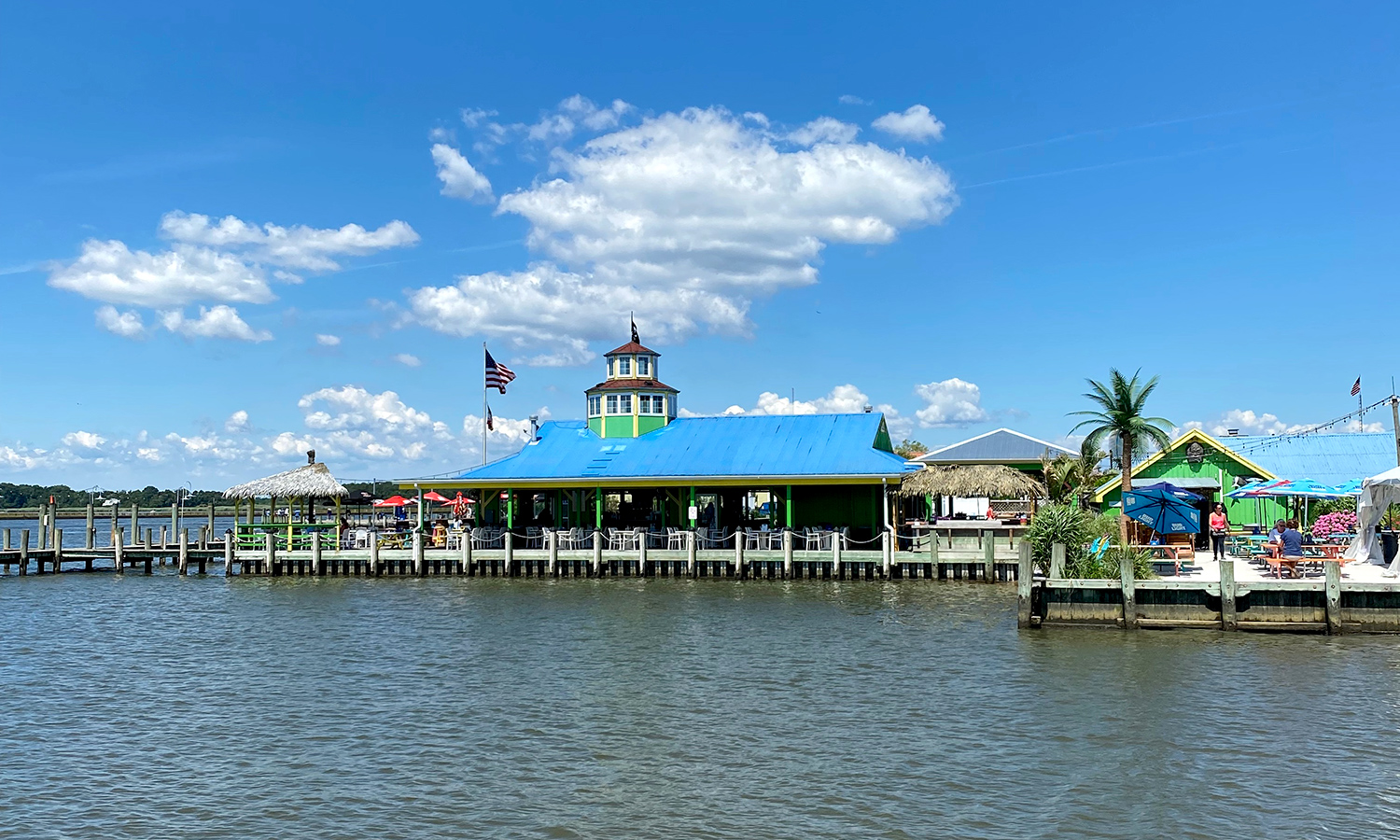 Every local has a favorite, but they all have key ingredients in common: namely, lots of outdoor space (plus dock space should you prefer to come by boat), plentiful cocktails, live music to keep the crowd going, and seasonal hours—generally open from April to October.
If you want to make a weekend of it, check into the Hilton Garden Inn Kent Island, which is next to pretty Wells Cove Marina and within easy walking distance of everything in the Narrows.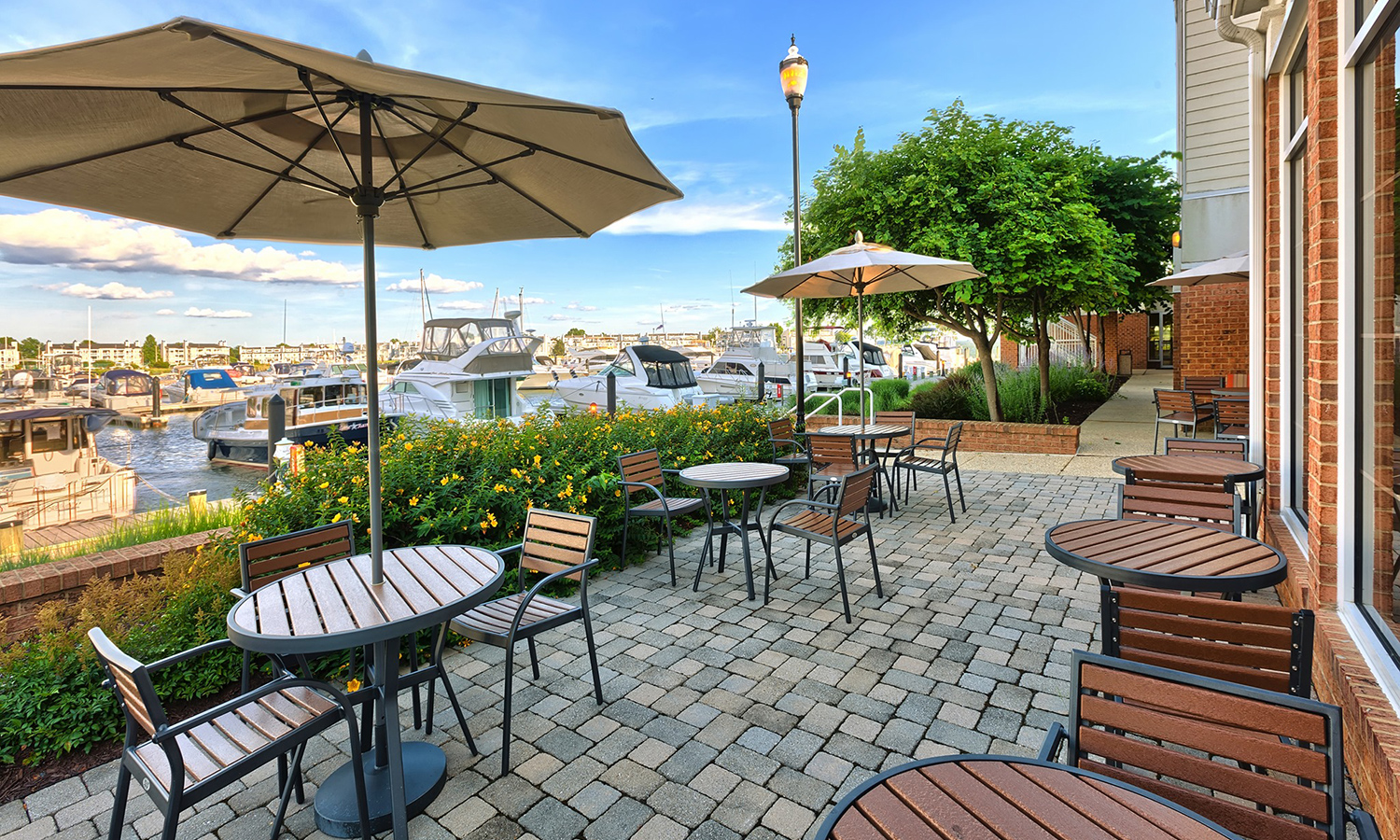 Or wait until early 2023, when the newly built Hyatt Place Kent Narrows is due to open. With 120 rooms (some with kitchenettes and waterfront balconies), an onsite marina, dining and an onsite provisions market, it's sure to be a great addition to an island with such a hospitable past.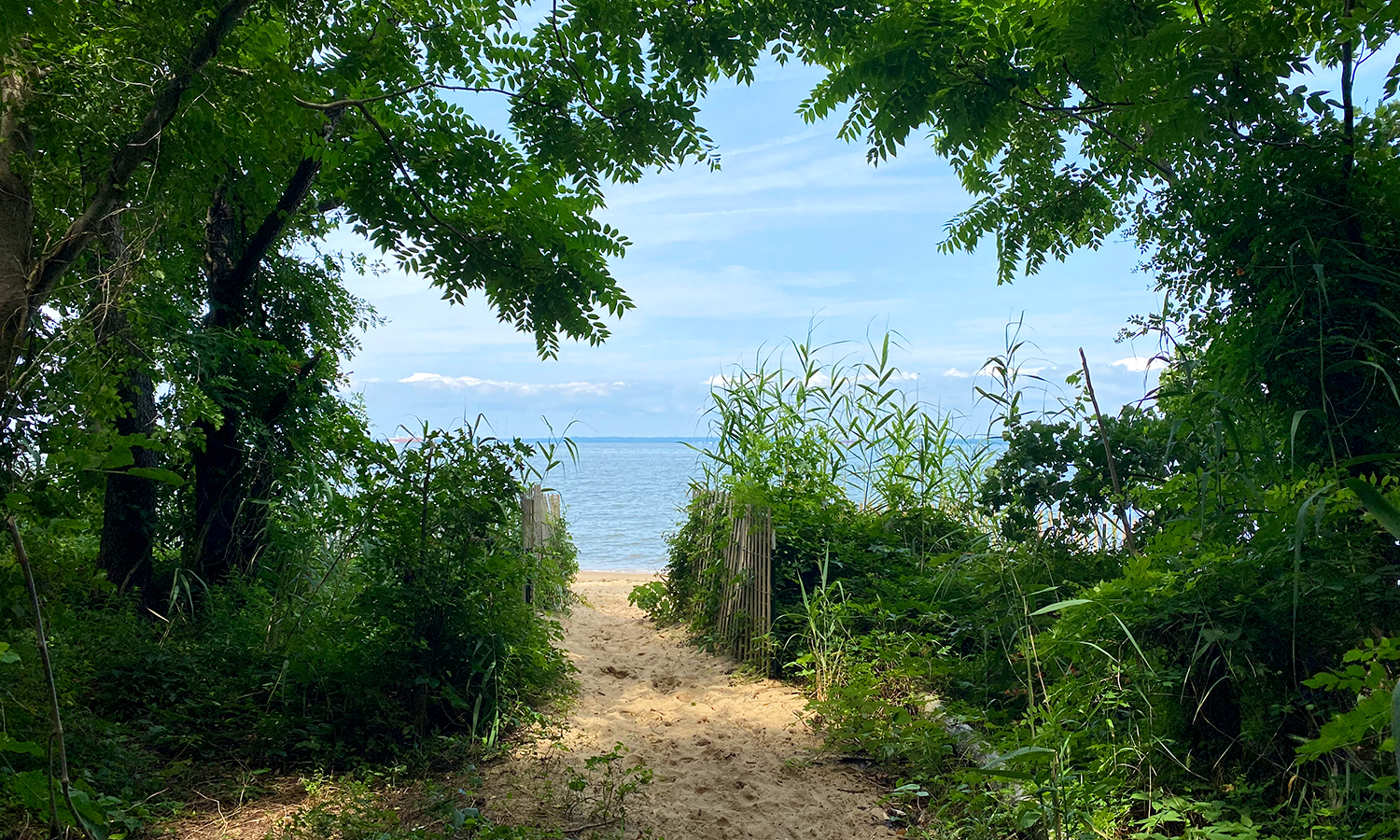 But Kent Narrows isn't just about partying; it's also home to Ferry Point Park, a peaceful enclave of tidal and non-tidal wetlands. The two-mile, out-and-back trail is a lovely way to appreciate that beauty that drew vacationers so long ago, and still does today.
---
Lead Photo: Bark Barbecue Co.
Longtime travel writer/editor Susan Moynihan has visited 60+ countries, but her favorite pastime is exploring the back roads of her home state. Her book 100 Things to Do in Annapolis and the Eastern Shore was published in 2019, and she has a new one in the works.