Bike Rides and Blue Skies: Small Town Charm in Centreville, MD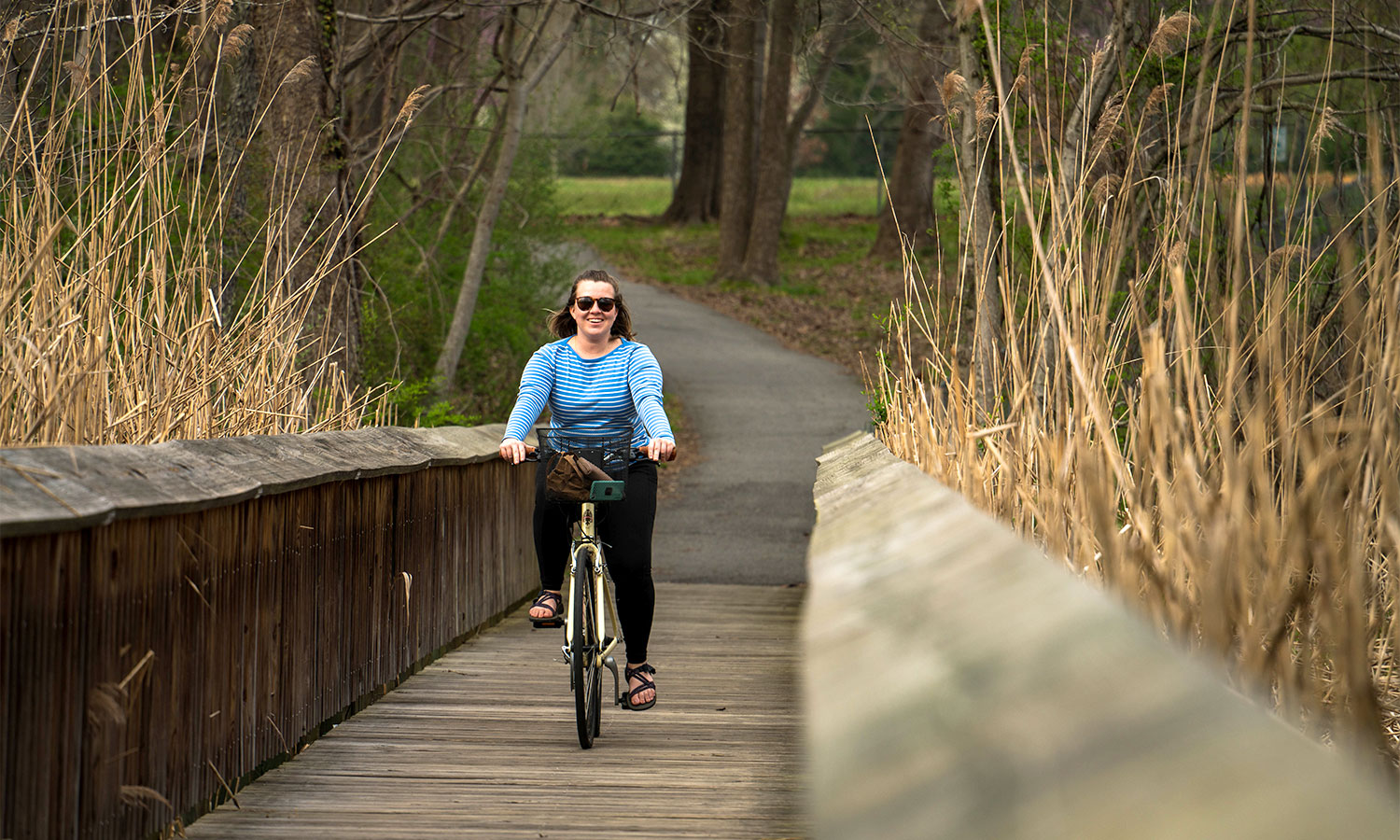 I live in Centreville, a quaint, small historic town on the Eastern Shore of Maryland. Centreville is full of historic homes and landmarks, with a brick store-front downtown that can make you feel as if you have somehow been transported back a century. My town, albeit sleepy, has enough local haunts and outdoor offerings to occupy at least a Saturday, if not a full weekend.
Save on gas money and follow me on a biking tour through this little slice of heaven in Maryland:
Stop 1: Bull and Goat Brewery and Old Courthouse Distilling 
Bull and Goat, named for the owners (I'll let you hazard a guess at who is the bull and who is the goat) is just what you want in a small town brewery and distillery.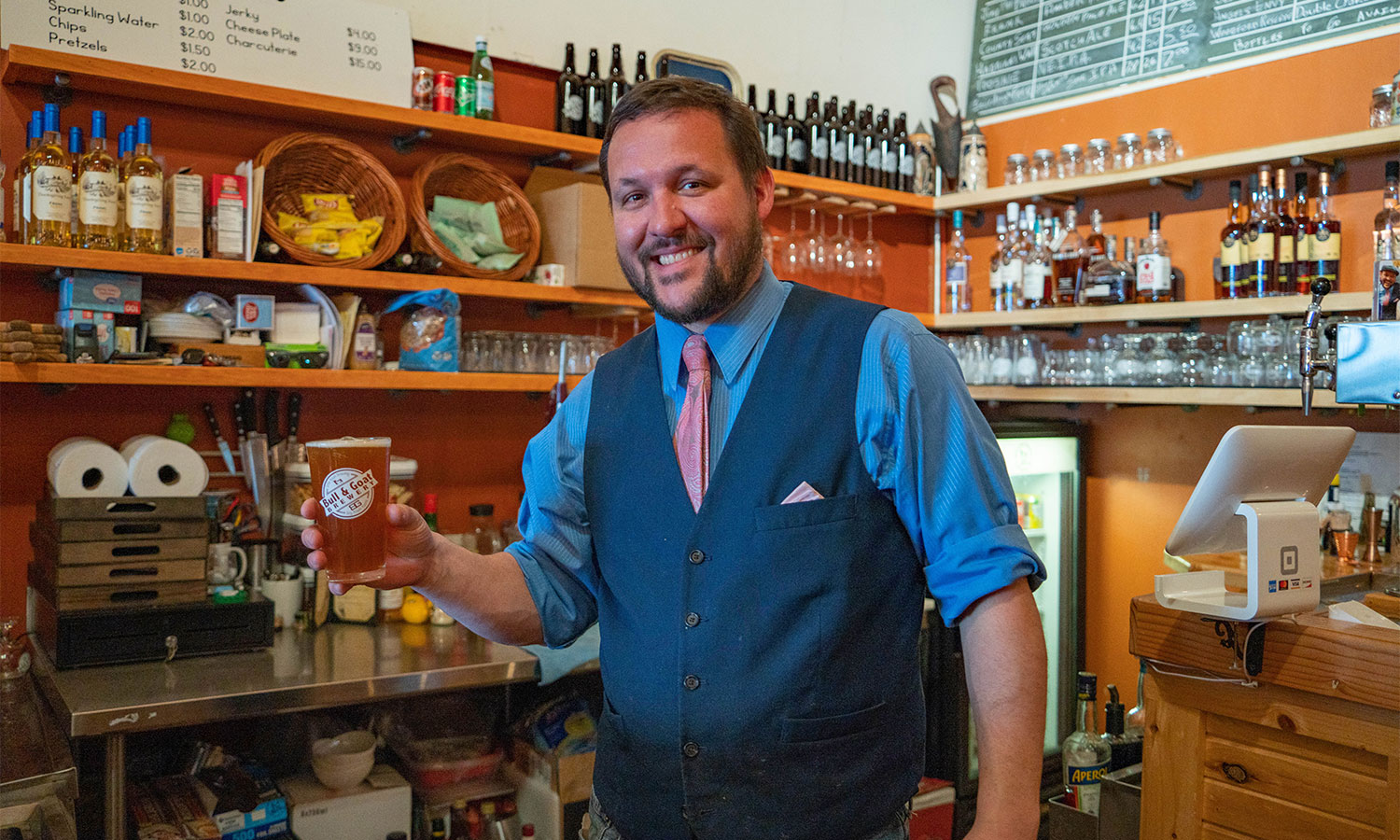 The beer is cold, the margaritas and mojitos are made fresh, and above all the community of Centreville adores this hole in the wall spot. My friends and I walk over at least once a week. With picnic tables backdropped by a mural and outdoor games, the ambiance here is second to none. 
Stop 2: Millstream Park Trail 
Centreville is lucky to have a public trail that runs right by one of the two creeks in town. The trail is used often by dog walkers, families, birdwatchers, bikers, and fishermen, and you'll find wooden lookouts over Millstream Creek. The access to nature right here in our backyard has been a haven for us during the pandemic. Ducks, herons, muskrats, and kingfishers can be spotted regularly along the water's edge.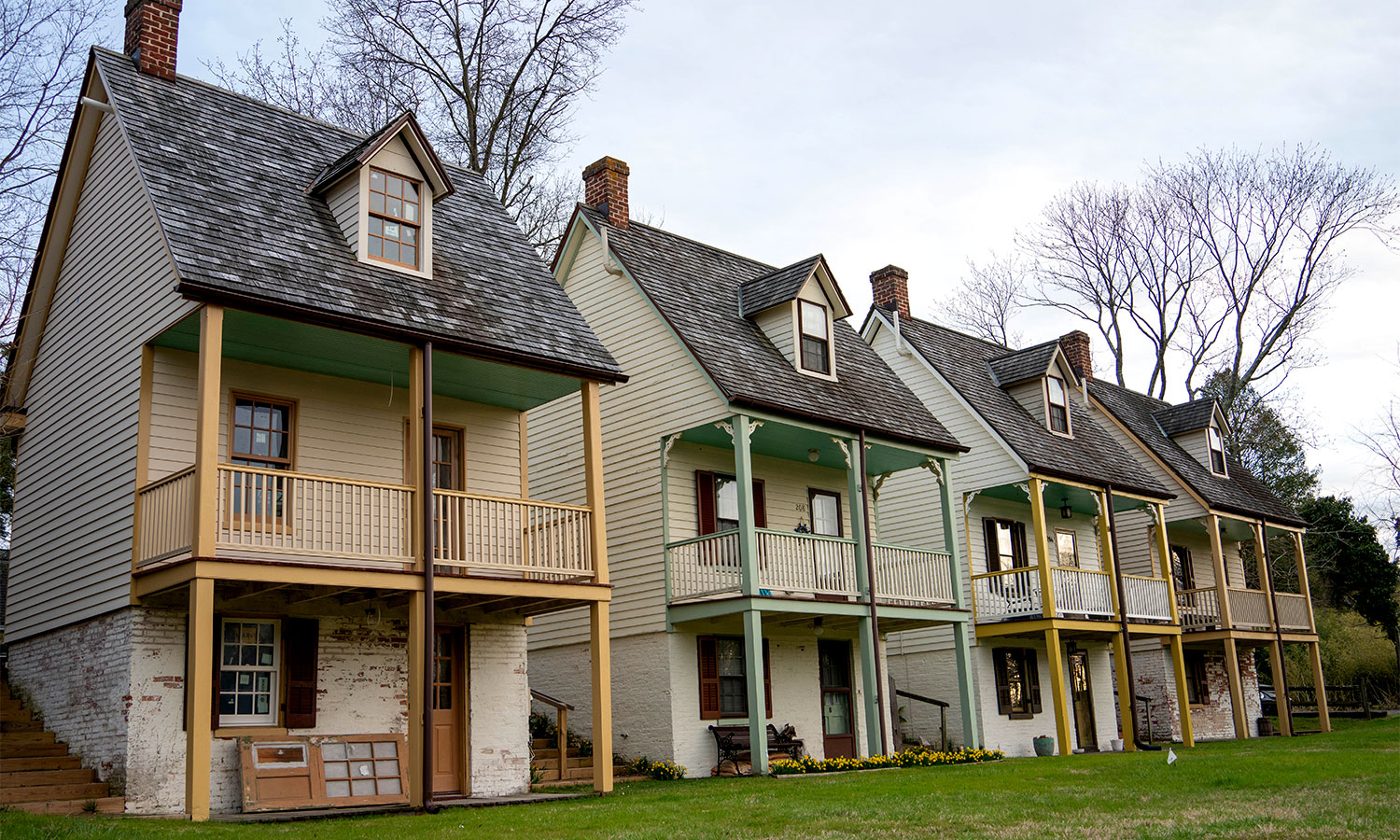 As you near the end of the trail, make a short detour before heading to Docs and check out the Captain's Houses that are right next to the longest pier along the trail. When you get home, take a few minutes to read about the history of the houses and consider what the landscape would have looked like hundreds of years ago. 
Stop 3: Doc's Riverside Grille 
The local watering hole of Doc's Riverside Grille, located between the end of Mill Stream Trail (Stop 2) and the Centreville Wharf (Stop 4), is a staple among locals and visitors.
Stop here for a delicious snack (I like the chicken nachos or the cheese-steak egg rolls) and, if you're up for another drink, order an Orange Crush. The bar here is a popular gathering place for groups of friends and coworkers, and visitors are always welcome to join in the fun.
Stop 4: Centreville Wharf 
At the terminal of Millstream Park trail lies Centreville Wharf, a beautiful green space where you can launch a boat and paddle the many small streams that branch off the Corsica River.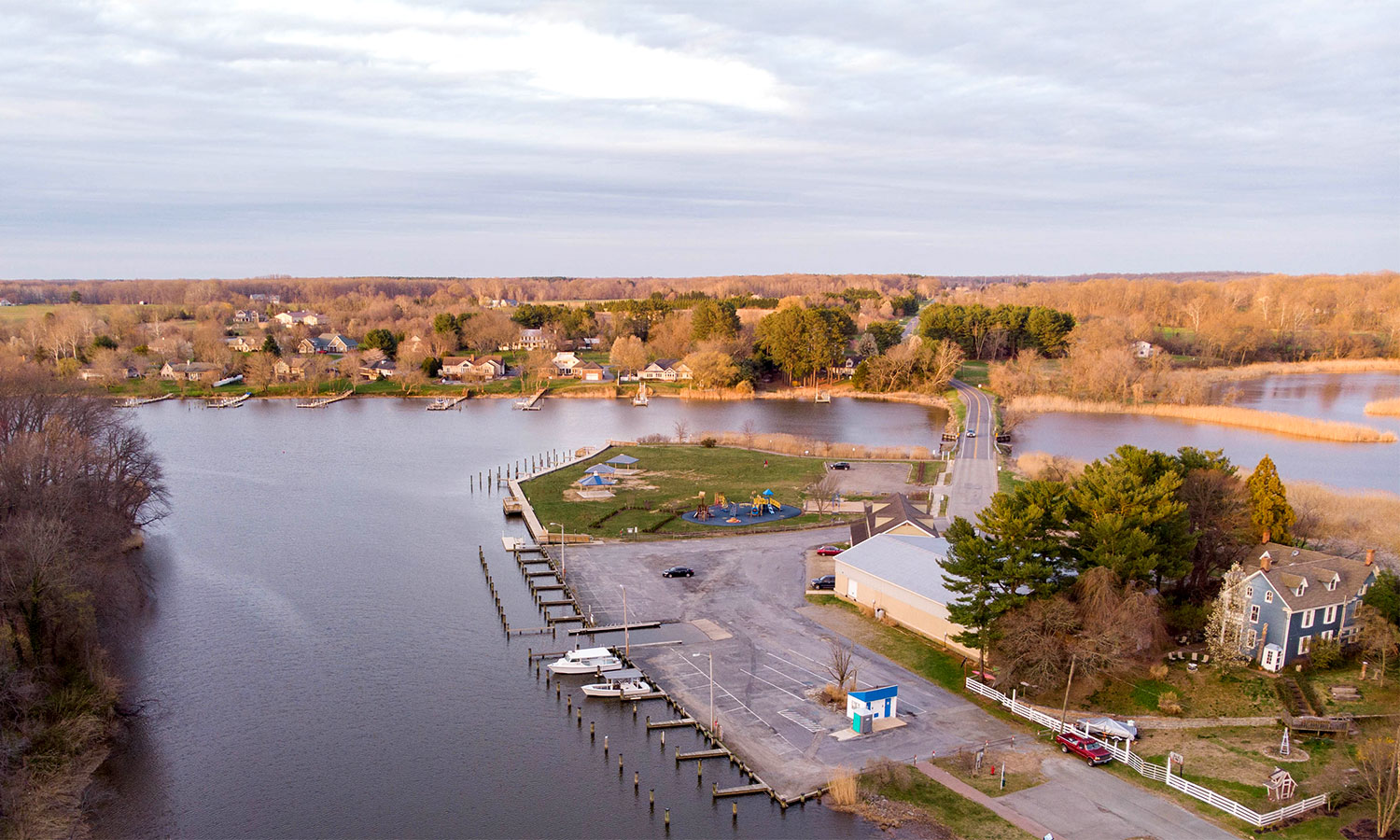 There is a small tackle shop that you can rent canoes or kayaks from, a playground, a kayak and boat launch, and a pier for fishing. Plan your biking tour in advance to take in the view of the sunset over the Corsica River here at the Wharf. This special place is one of my favorite features of Centreville. It's worth pausing here to appreciate the tranquility of small eastern shore towns and the people who make them special. 
---
Lead Photo: Biking on the Millstream trail in Centreville, MD. Photo Credit: Dylan Taillie
Dylan Taillie is an environmental scientist who was born and raised on the Eastern Shore of Maryland. His favorite trips involve discovering new things about the natural world around where he lives and sharing Maryland with the people he loves. Follow Dylan's fly fishing adventures on Instagram @Dylightful.