Family Field Trips Along the Harford County Barn Quilt Trail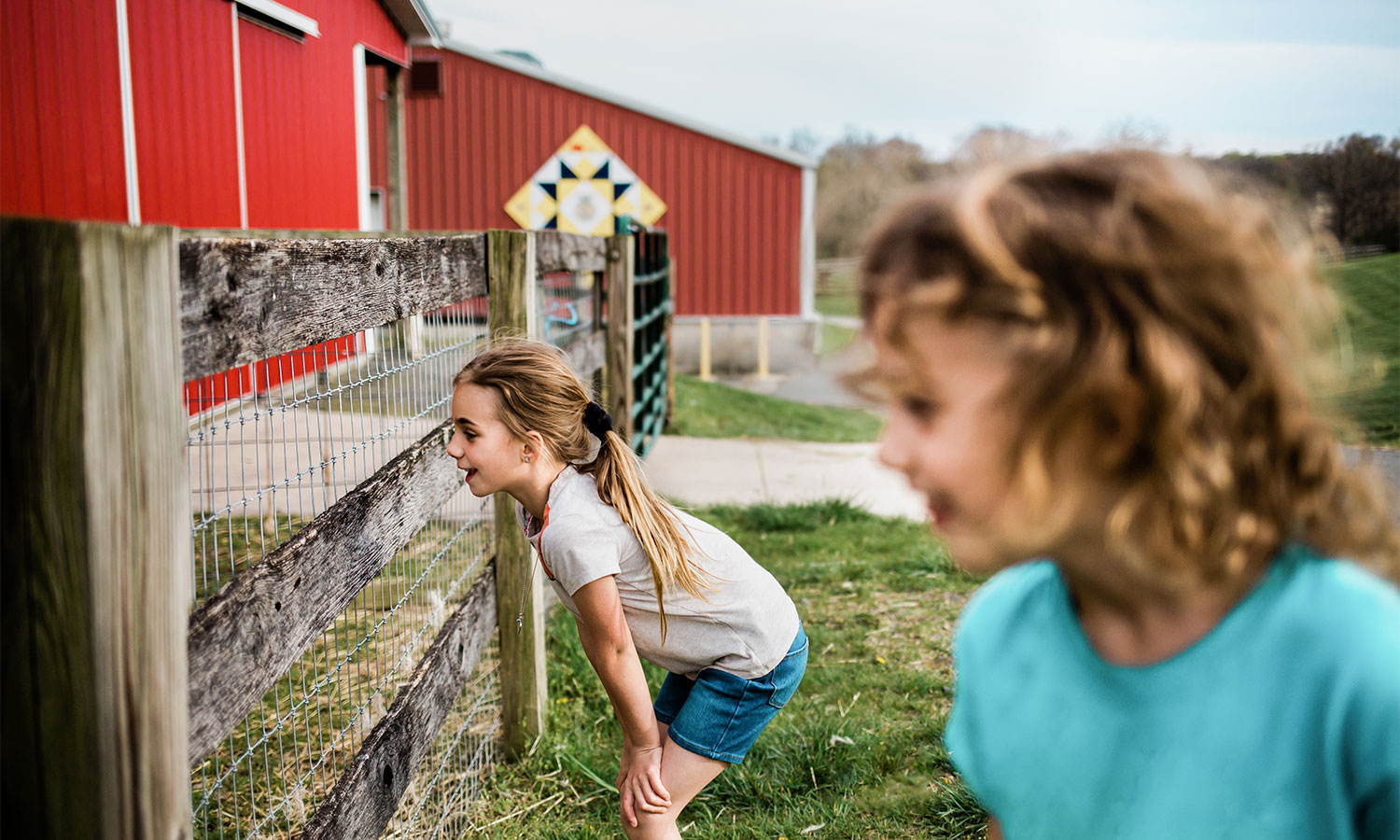 Traipsing through the rural landscape of Harford County along its expansive Barn Quilt Trail will feel like a fun family scavenger hunt while acquainting you with various hidden treasure spots throughout the county. My homeschool kids and I visited nine of the 26 Barn Quilt Trail locations over four days, and we found that each site offered something unique and fascinating to enjoy! 
Whether you're seeking an educational foray into the worlds of wildlife conservation and farming practices, a leisurely jaunt for local brews and ice cream, or a scenic stop to stretch the legs and breathe some country air with the kids, this trail through the countryside provides something for everyone.   
With the help of the Visit Harford Barn Quilt Passport App, we hit the trail to see what we could find. The app is not only informative for directional and itinerary purposes (it lists the nearest Barn Quilt locations according to distance, so you can see where the closest stops are from any given location), but it also offers a satisfying check-list function that allows you to cross the spots off as you find them in order to earn points, ascend levels, and eventually win a prize. My kids especially loved the gaming aspect of the app and were elated to check-in at the various locations and help me hunt down whatever eye-catching multicolor square we might find next!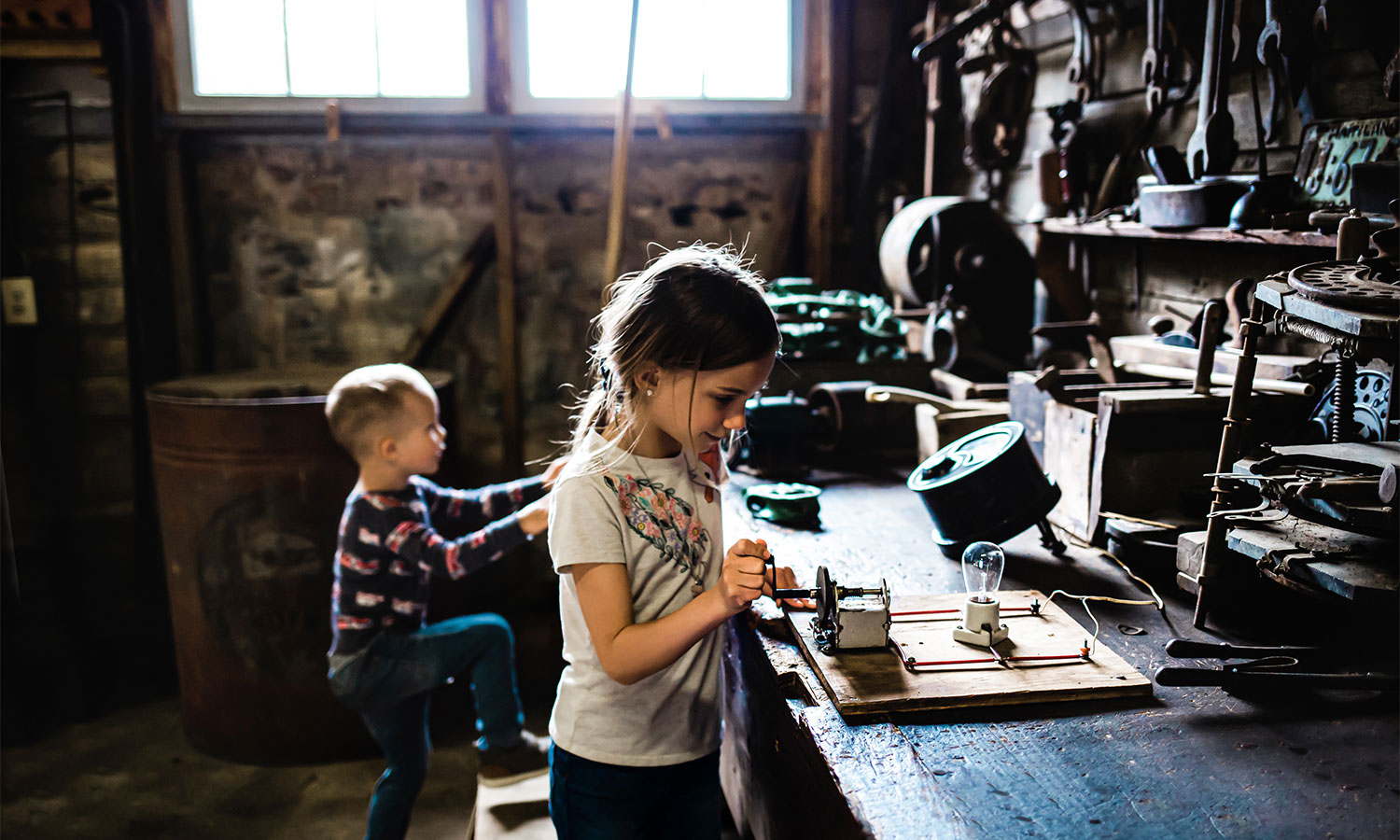 We visited Eden Mill Nature Center first—this spot is tucked between a scenic strip of Deer Creek River and a quiet road in Pylesville. My kids loved the informative and interactive indoor exhibit filled with taxidermied animals, a nature-themed play place, and a historic grist mill with authentic machinery to handle and observe. After some educational playtime inside, we found a shady spot along the river to eat our packed snacks and enjoy the sights and sounds of the rushing dam.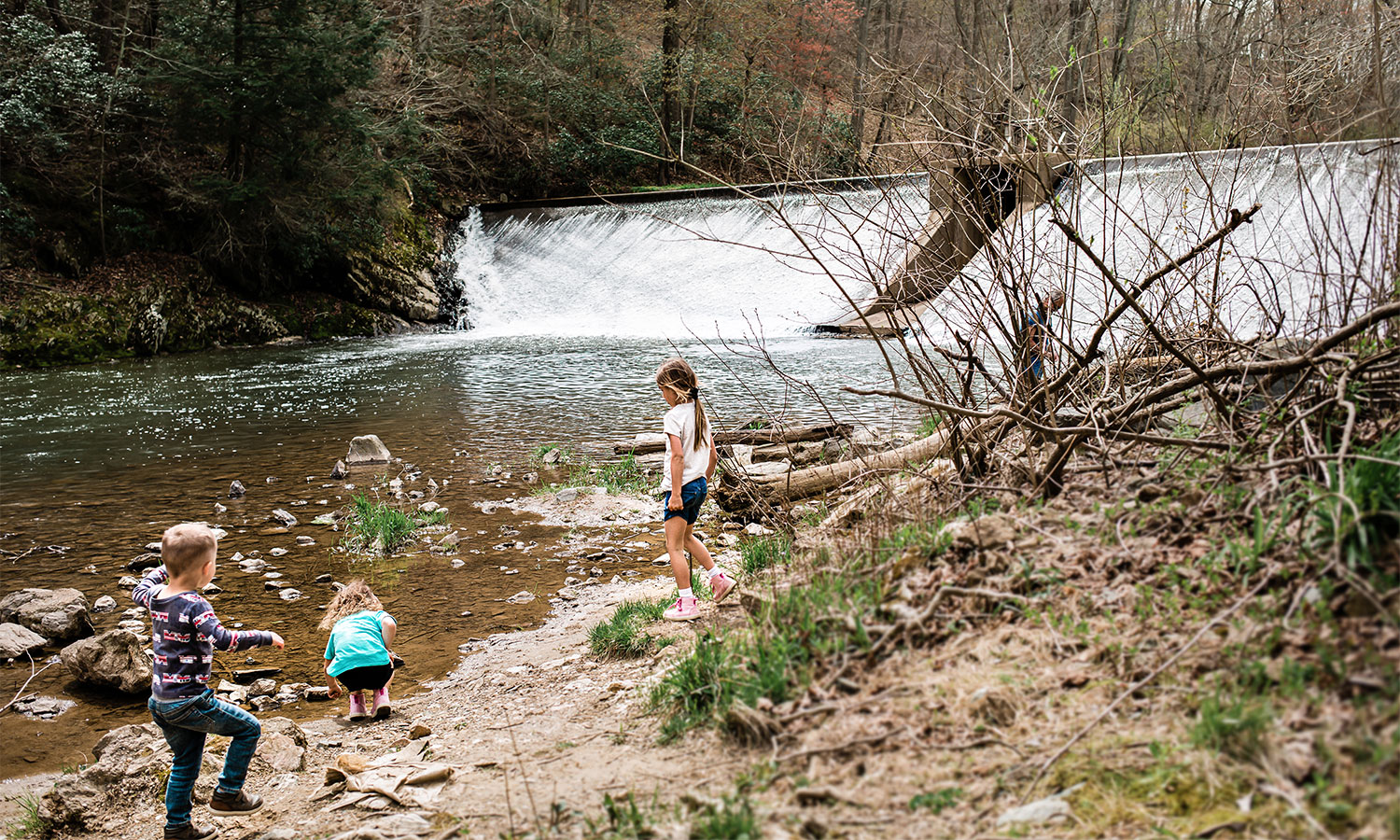 Next, we drove to Martha's Farm Market in the community of Street to see the cow-themed quilt square and browse their selection of agricultural goodies before heading to Falling Branch Brewery, located just a few minutes away. As we arrived that afternoon, the bands were tuning up under the twinkle lights of the indoor barn bar, preparing for a night of food and musical entertainment. The picturesque lawns provided a perfect outdoor dining spot, so we grabbed a few hotdogs from the on-site food truck and joined other families enjoying the playground. 
Our last stop of the day involved checking out the grounds of the agricultural program of North Harford High School. We found the quilt and barn around the back of the school, along with some friendly alpacas, sheep, and horses, much to my kids' delight!  
The following day, we hopped over to Steppingstone Farm Museum in Havre de Grace to see the quilt, visit the gift shop, and explore the outdoor farming and woodworking exhibits.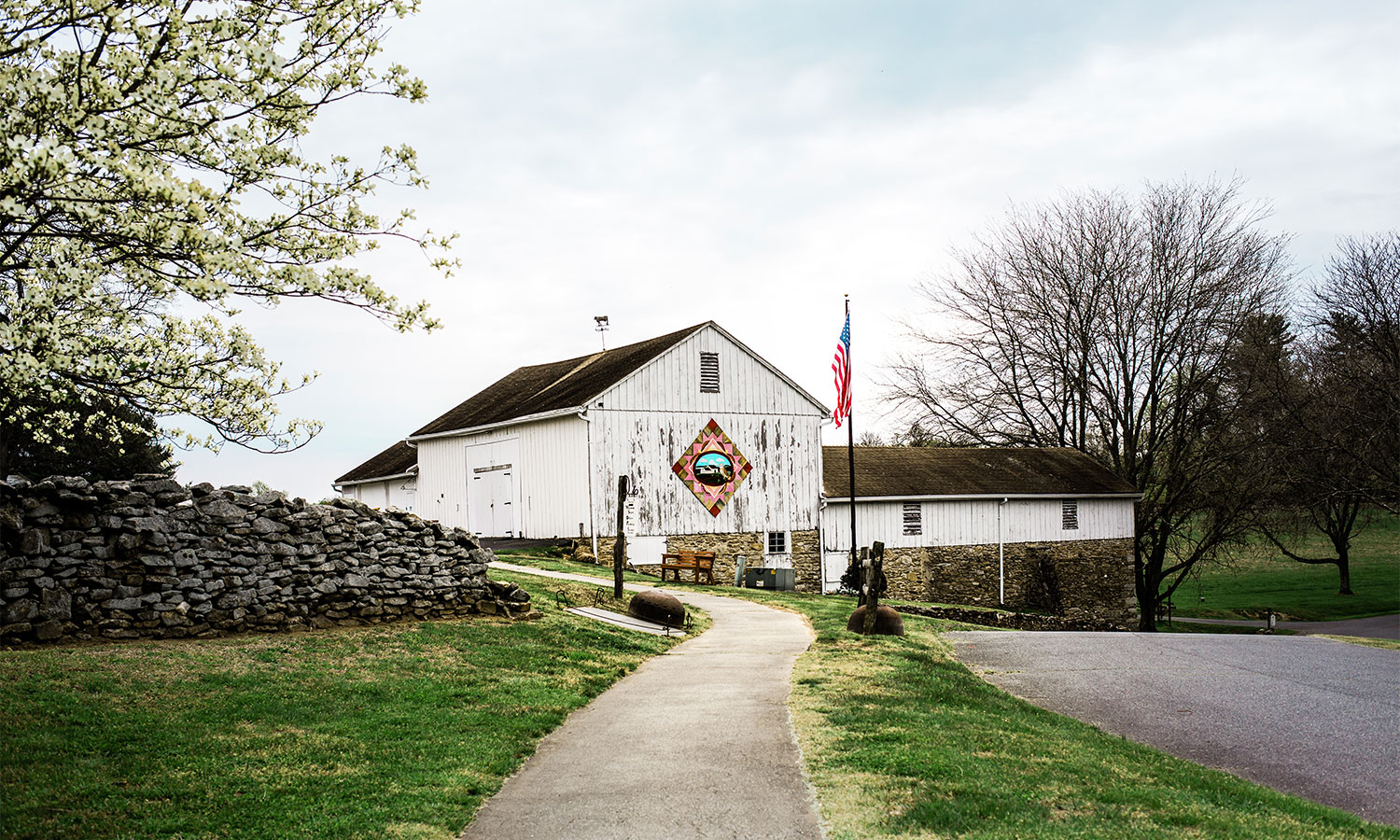 My kids observed the antique tools up close and learned some historical facts about ice harvesting and carpentry from a friendly volunteer.
We ended our second day of Barn Quilt Trail-ing at Broom's Bloom Dairy, where we played on the grounds and watched tractors go by while waiting for our cream of crab soup, ham sandwiches, and generous servings of old-fashioned ice cream.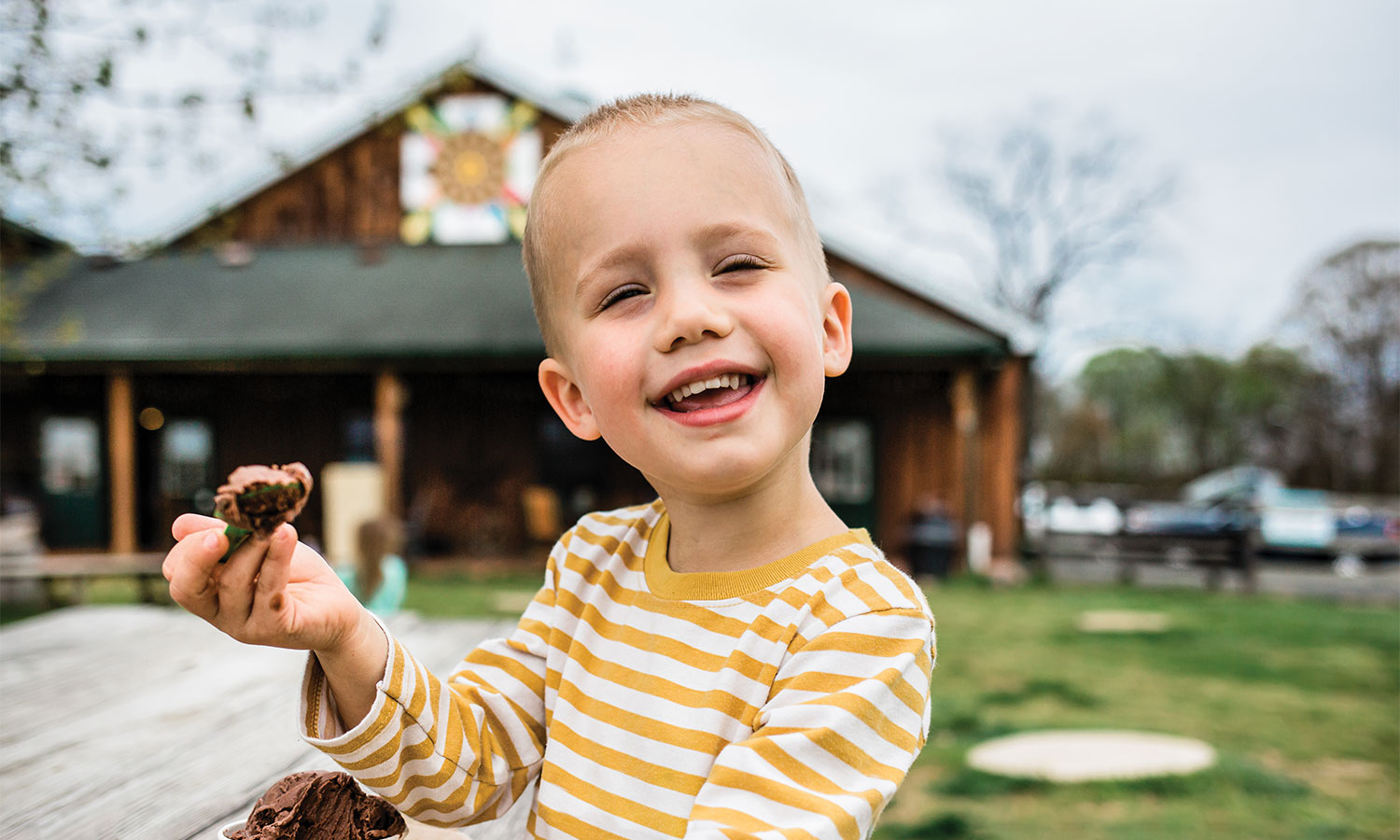 The friendly and informative "Farmer Pam" treated us to a tour of the Three Oaks Farm Alpacas in Forest Hill later in the week. We got a full educational experience while grooming donkeys, feeding sheep and chickens, interacting with performing goats, playing in an indoor farm-market play place, and learning the differences between llamas and alpacas. My kids were fascinated with the variety of animals there and with Farmer Pam's hands-on educational approach, and it was hard to draw them away from the play-place at the end of our visit. While only available by appointment, a tour here will be a highlight of your itinerary. The farm also hosts evening and holiday events throughout the year.
Our next appointment-only visit was to the Susquehannock Wildlife Center in Darlington. This conservationist center is currently under construction and inaccessible to the public, but the charming turtle-themed quilt is easily viewable from the driveway. The site is planning some exciting exhibits and educational programs for the future and hopes to open itself to small numbers of public visitors by 2023.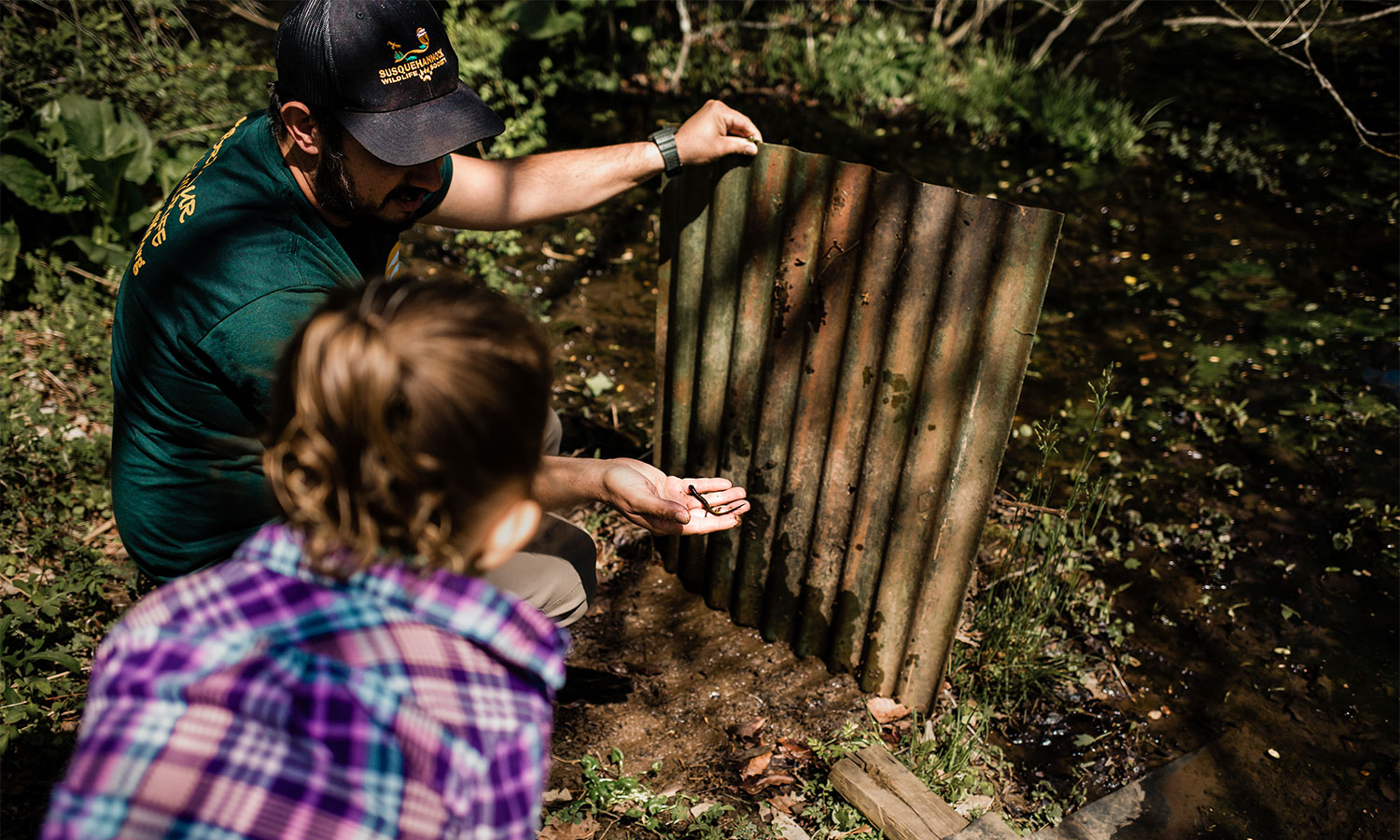 The kids were happy to hunt for wildlife currently sustained within the property, such as turtle, frog, and butterfly enclosures, salamanders, tadpoles, voles, and vultures. We also observed their efforts to maintain a variety of wetlands, meadows, woodlands, and streams on their grounds to encourage the flourishing of native plants, animals, and insects. Stay connected with this center to see when events and tours become available for the public. Its dedication to connecting people to local wildlife makes this a future must-see spot for any agricultural tour through Harford County.   
A visit to Edgeley Grove Farm near Annie's Playground in Fallston made for a perfect end to our four-day tour. The kids enjoyed checking off another quilt from our list before getting their last bit of energy out at a favorite playtime spot.
We look forward to exploring the other 17 spots along the trail and claiming our prize, and I know we will revisit these sites for years to come!
The Harford County Barn Quilt Trail is self-guided; however, be on the lookout for occasional guided bus tours. You can keep track of new developments with the Harford County Barn Quilt Trail through Visit Harford's website and social media sites (Facebook and Instagram). 
Before you go: I highly recommend wearing comfortable clothes and shoes that can get dirty, as there are plenty of opportunities to roam free while navigating the trail! Bring a cooler for food purchases you might want to make along the way. 
_____
This article is sponsored by Visit Harford. Harford County is strategically located on I-95 at the top of the scenic Chesapeake Bay. The vibrant area offers visitors picturesque beauty, bustling urban centers, historic harbor towns, and a variety of world-class cultural and sports amenities.  The County's three municipalities—Aberdeen, Bel Air, and Havre de Grace—are only minutes apart, but each offers guests unique experiences.
---
Lead Photo: Lydia Browning
Lydia is a Maryland local and mom of 5 who gets by on coffee and cramming her many hobbies and side jobs into the late hours of the night. She's a literature teacher, family photographer, and history lover who is always itching for a chance to tour something old and interesting. You can find her photography and adventures on Instagram at @Lydiabrowning_.