From Classic Movie Scenes to Ice Bumper Cars: Festive Family Fun at Gaylord National Resort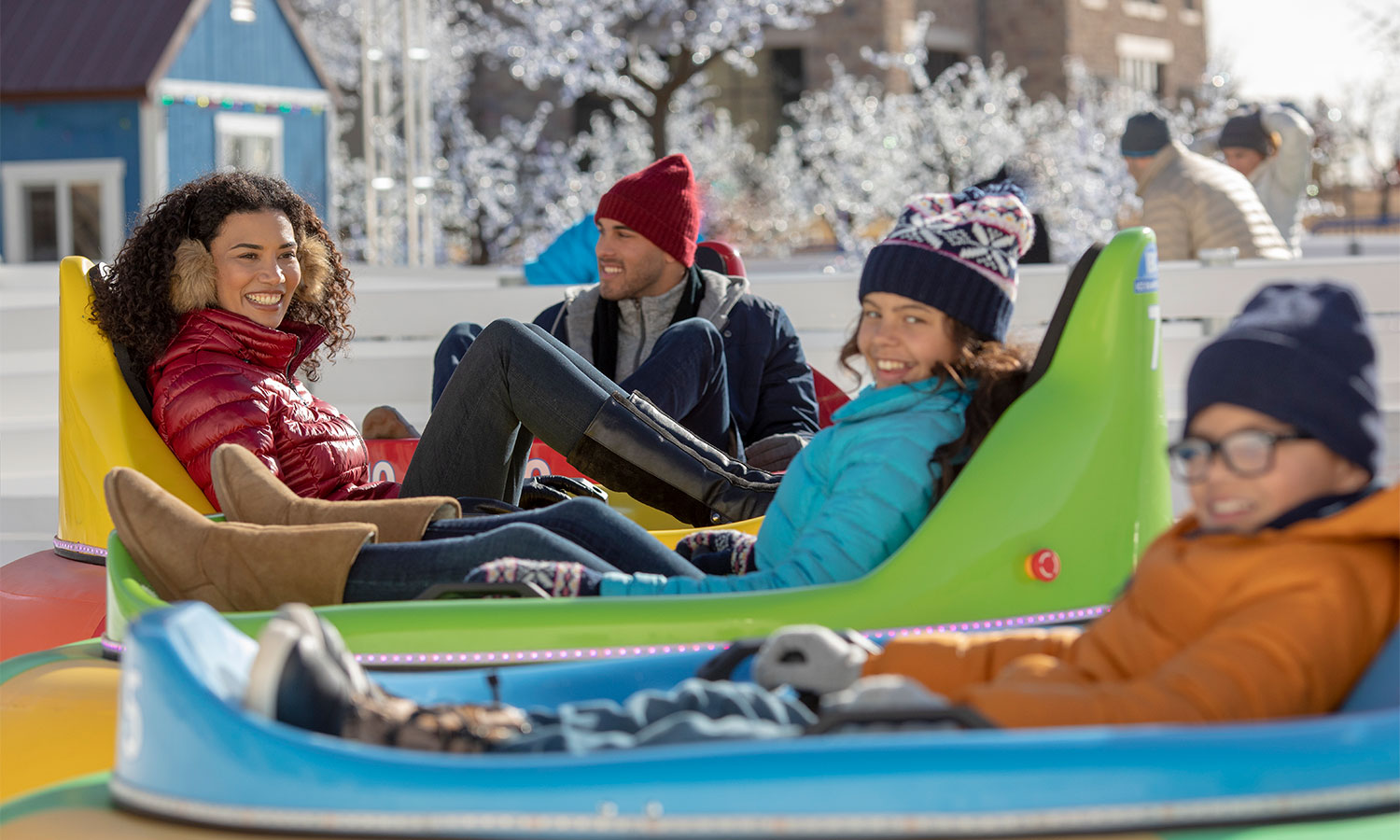 Whether it's seeing Clark Griswold finally get his holiday lights to turn on or watching Buddy the Elf create a winter wonderland in a toy store, watching Christmas movies every year has become a low-key tradition for many residents. This favorite pastime for the young and young at heart is the inspiration for Gaylord National Resort and Conference Center's main event as part of their annual Christmas on the Potomac celebration.
I Love Christmas Movies takes visitors into two to three scenes from five classic movies: The Polar Express, Elf, National Lampoon's Christmas Vacation, A Christmas Story, and The Year Without a Santa Claus. A number of scenes will be familiar to participants. Step into the Parkers' living room as they unbox the infamous leg lamp. Meet the Miser Brothers who control the world's cold and heat temperatures. See Mr. Narwhal as he and Leon the Snowman say goodbye to Buddy the Elf before he goes to meet his dad.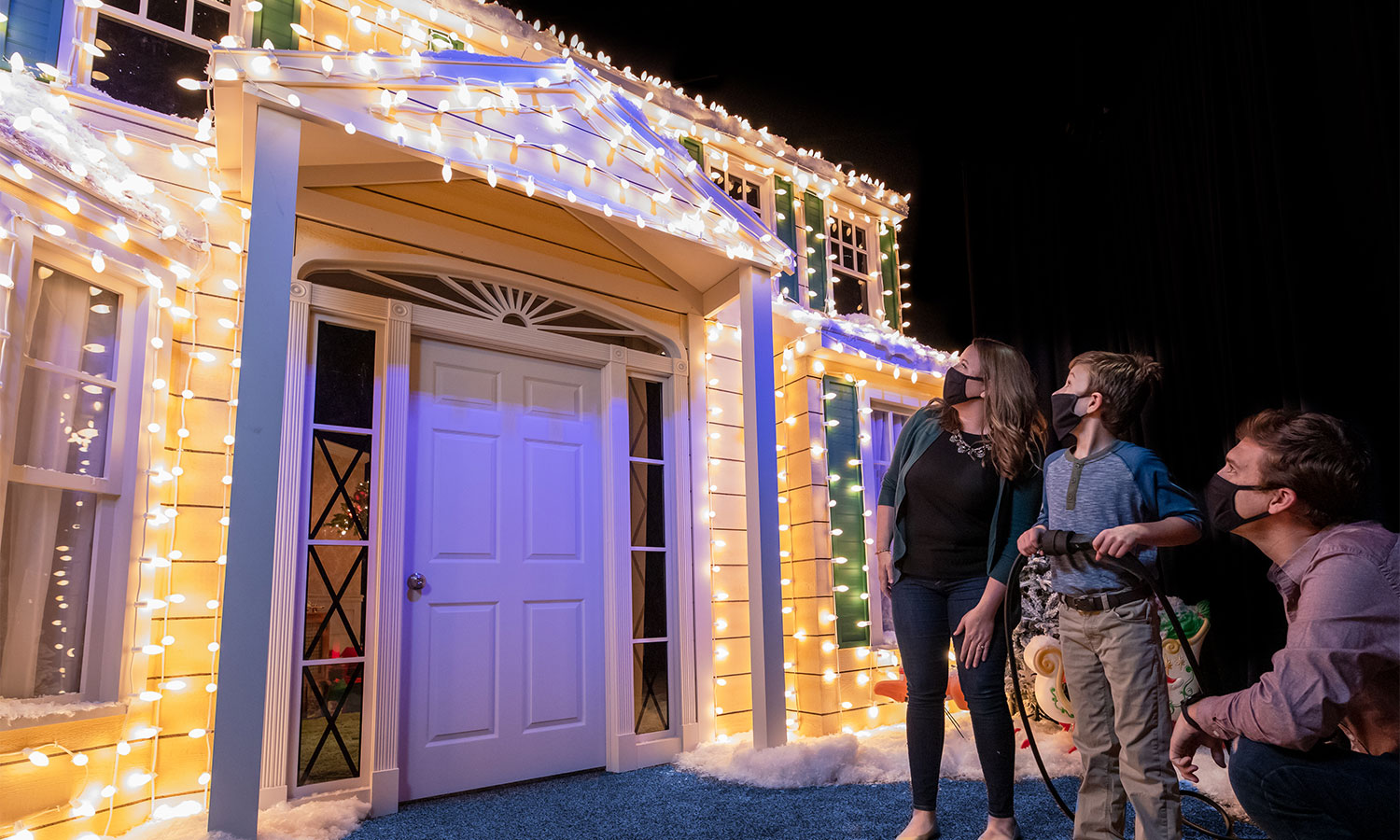 This event is a departure from Gaylord's beloved annual ICE! display which featured over two million pounds of frozen water carved into various characters from a beloved holiday tale. Temperatures were set to 9 degrees, and guests were given long blue parkas to wear. The good news with this new movie event is you don't need to bundle up. ICE! let folks meander at their own pace through the displays. At I Love Christmas Movies, guests are put in groups and moved through the event quickly by team members at every set. A few things to note: If there is a scene that you really enjoy, be sure to grab your picture as soon as you walk in! Touching the scenes is off-limits.
The Gaylord also offers several additional activities to get you and yours in the holiday spirit. You do not need to be a hotel guest to partake in any of the holiday activities. (Note: masks must be worn while inside the hotel.)
Grab your coat, gloves, and hat and head outside to take on ice skating and Ice Bumper Cars. Head back inside (but keep the gloves on) for their Snowball Build and Blast activity. Each participant is given a bin of snow to craft the perfect snowballs to throw at tubes with different opening sizes. Craving some indoor action? Careen down Snow Flow Mountain—a large indoor ice slide.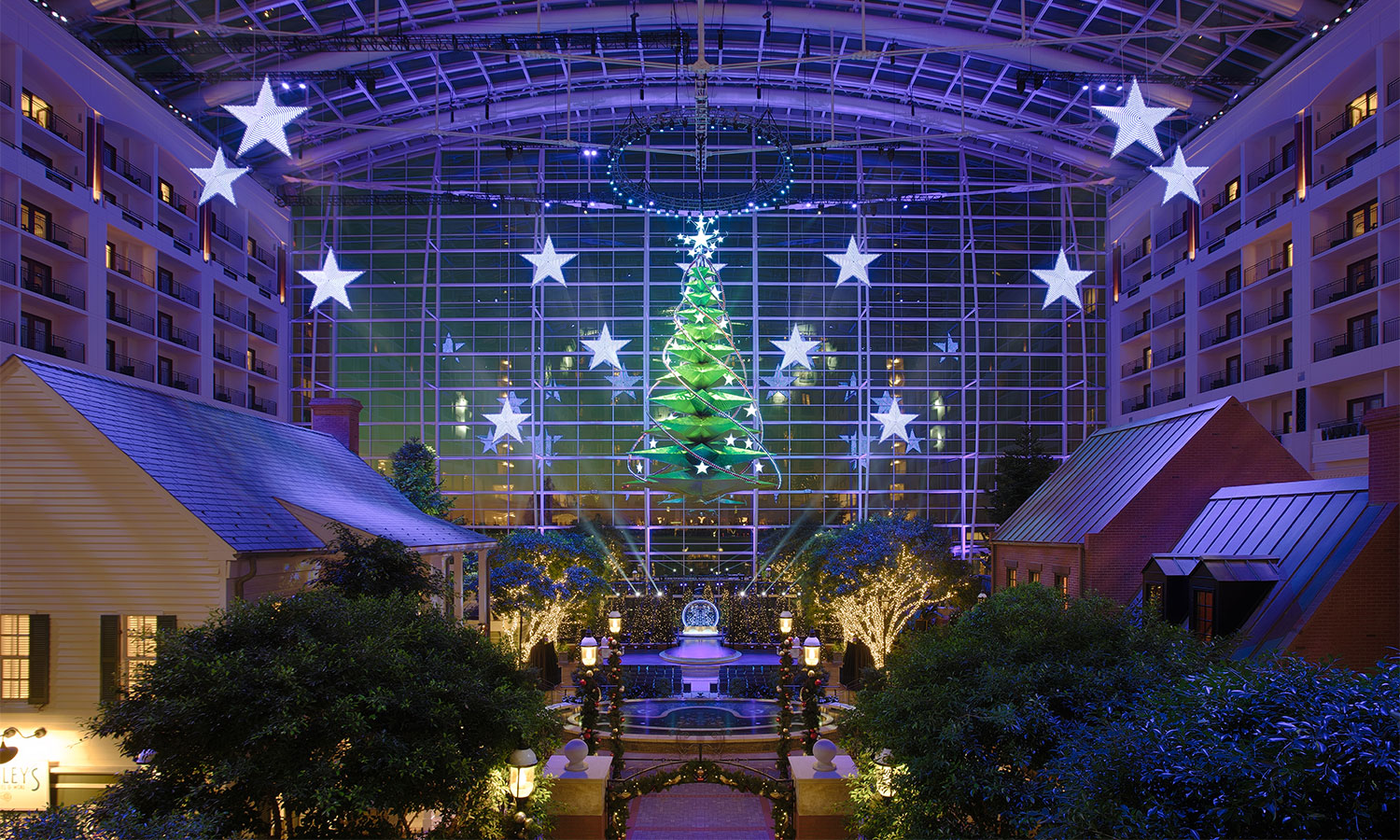 For those who want more low-key events, the lower atrium is the site for their free holiday light show as well as a production of The Greatest Story musical stage show. Buy tickets to sit close to the stage or arrive early to get free first-come, first-served seats behind the fountain. The 30-minute show features six singers retelling the story of the birth of Jesus Christ. This production is also a departure from previous years when a cirque-style show featured acrobats, jugglers, and contortionists.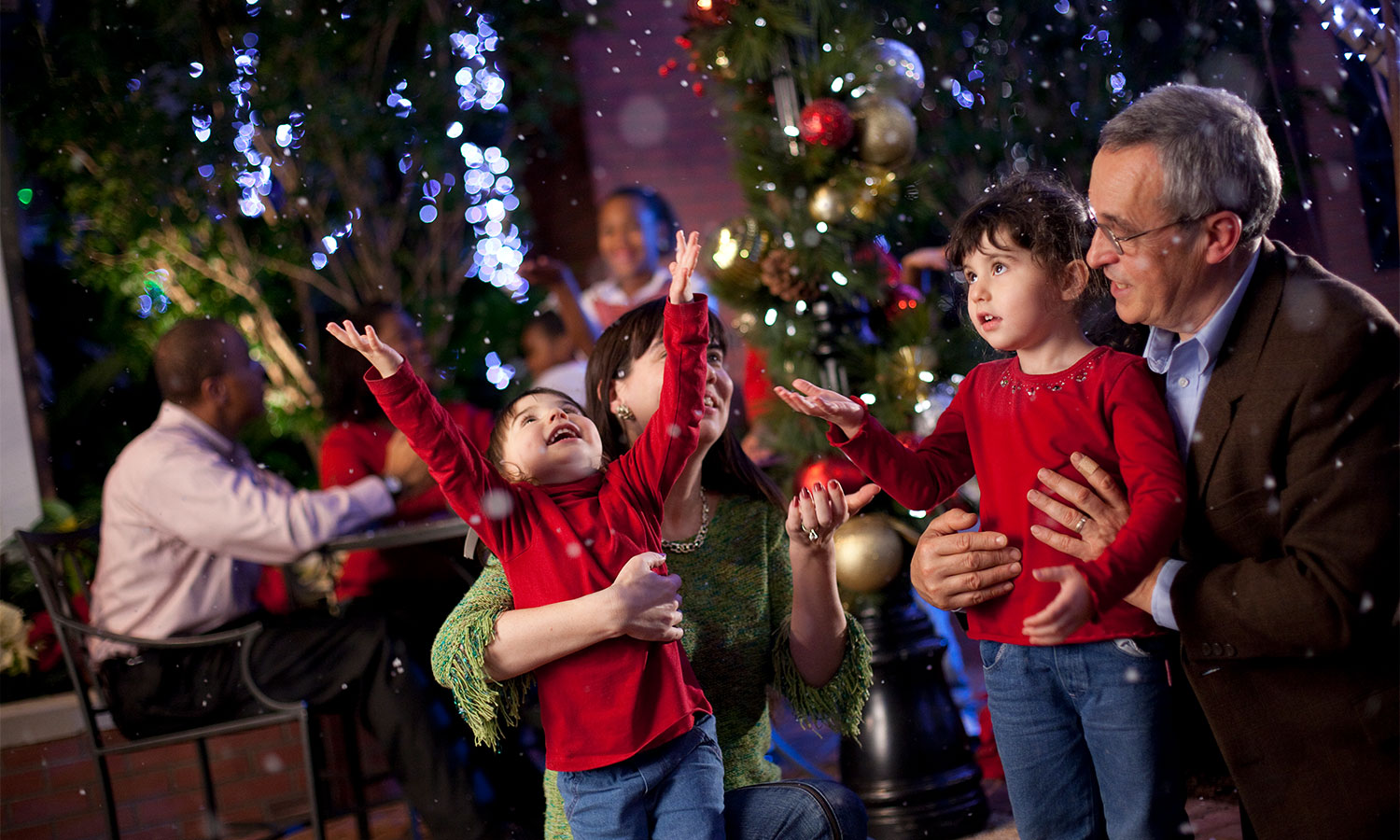 Additional activities include gingerbread decorating, a merry Snoopy scavenger hunt, photos with Santa Claus, and a sugary sweet storytime featuring a retelling of The Nutcracker with a visit from the Sugar Plum Fairy and Nutcracker Prince.  
Make it a Road Trip
While in National Harbor, be sure to check out the Capital Wheel located right next to the Potomac River. The giant Ferris wheel, bathed in festive green and red colors for the holiday season, takes guests 180 feet into the air for spectacular views of the area. Don't worry about the cold weather—each gondola is climate-controlled and has private seating for up to eight people.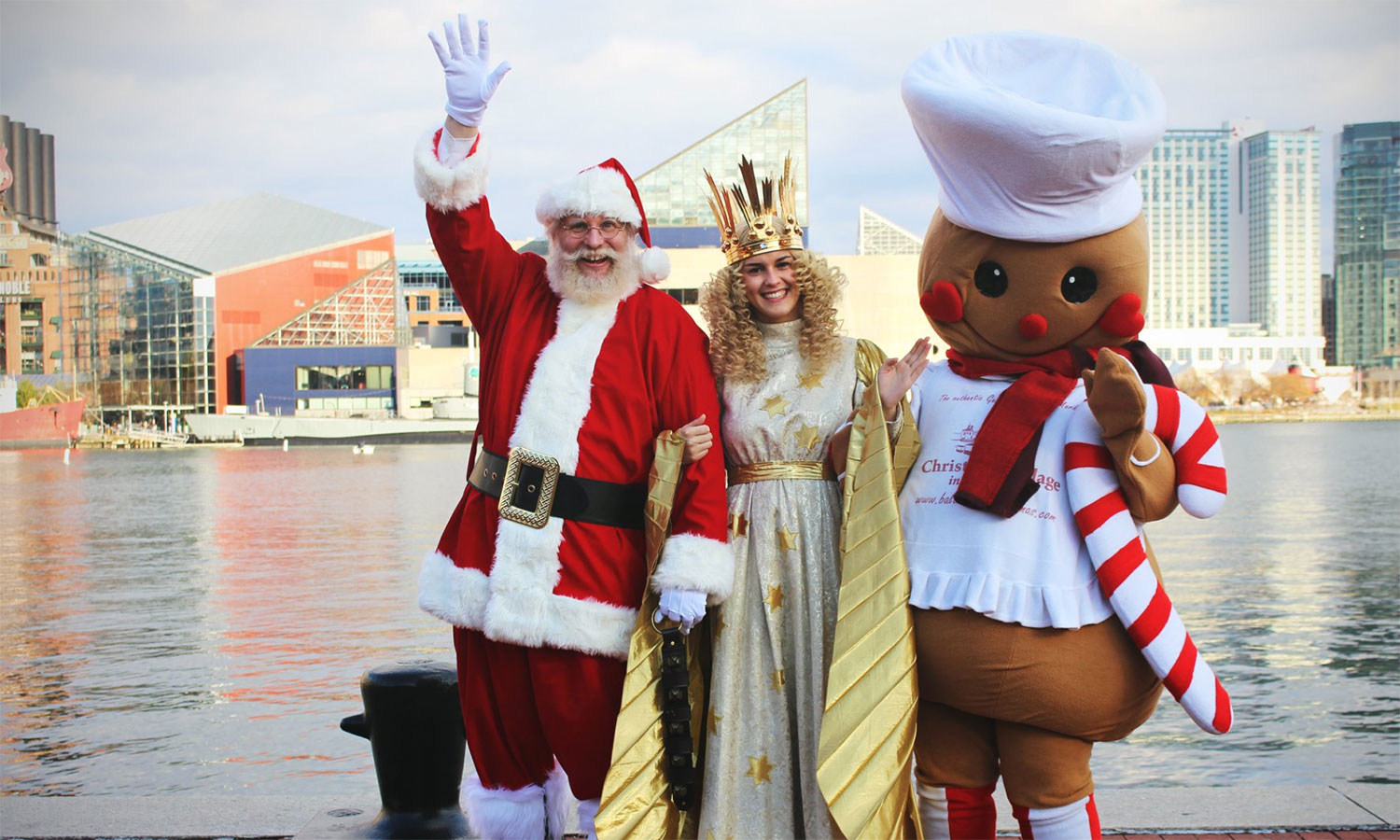 Head one hour north to another popular harbor in Maryland for more holiday fun! For an extensive list of things to do this time of year with family (or holiday guests), check out this list of activities and eats across the state.
---
Lead Photo: Gaylord National Resort & Convention Center
Gina Gallucci-White is an award winning writer based in Frederick. Her work has been featured in a number of local, regional and national publications including USA Today's 10Best website, Maryland Daily Record, Frederick Magazine and Baltimore's Child.
Before starting her freelance career, she was the police/fire and rescue reporter for The Frederick News-Post.